Hamilton and Hare: Knockout Drawers
Through clever innovation and some careful consideration, London-based underwear brand Hamilton and Hare is looking to change the way men get dressed.
A lot of attention is reserved for the global underwear market, which was valued at more than $110 billion in 2014 by intelligence publisher Euromonitor. But much of the loud and showy proportion of that seems to be directed at the women's side, and with the way most of it's marketed – all glossy and pushed-up – it's not hard to see why. This neglect of the male underwear market is what drove Olivia Francis to build a business dedicated to recreating basic briefs and boosting an "almost forgotten" category. "Other luxury players have shown a real lack of innovation and a reluctance to move with the times," says Francis. "In the context of the rapid growth of the menswear market as a whole – which is growing at twice the rate of womenswear – I thought this seemed very odd. I wanted to offer men something better for their choice of underwear." Having worked as an account director for clients such as Nokia and GlaxoSmithKline, Francis is well-versed in the intricacies of building a brand, as well as thinking in a different way. In 2012, the London-born entrepreneur founded Hamilton and Hare, a premium underwear brand aimed at changing the way men get dressed. "There are numerous studies that commend the psychological advantages of wearing good underwear," says Francis. "It's the first thing on, the last thing off and comfort is a huge factor that can have a real impact on your day." The first project Francis embarked on was rethinking the traditional boxer, a style more commonly associated with the garishly-printed baggy shorts favoured by adolescents. "I wanted to update it, improve it and make it suitable for modern dressing," says Olivia. She recruited the Savile Row-trained Graham Tuckett to work on the design, creating a unique six-piece pattern slim enough to wear under narrow trousers, yet without inhibiting movement. The end result fits comfortably close to the body, with a flat-fronted waistband, elasticated side panels and a two-button closure at the fly.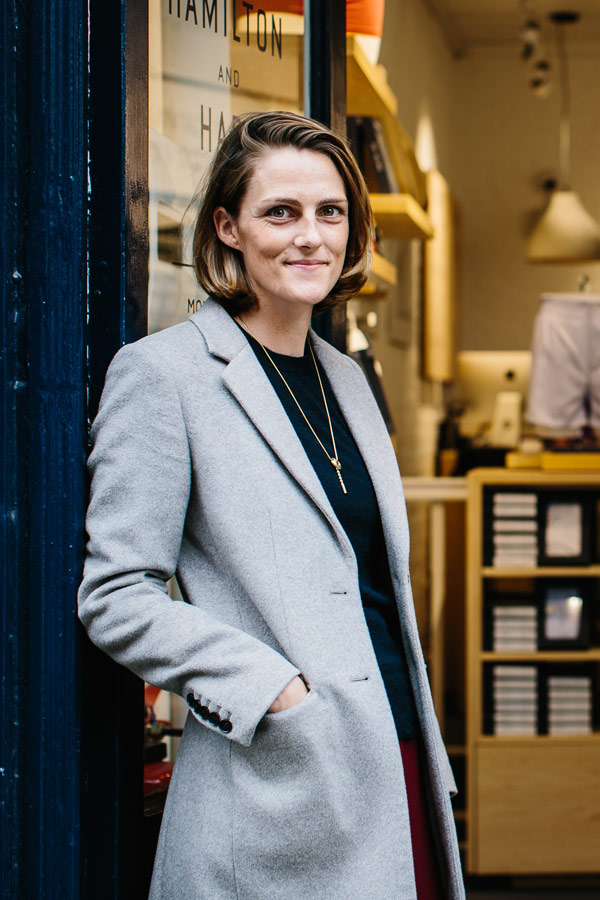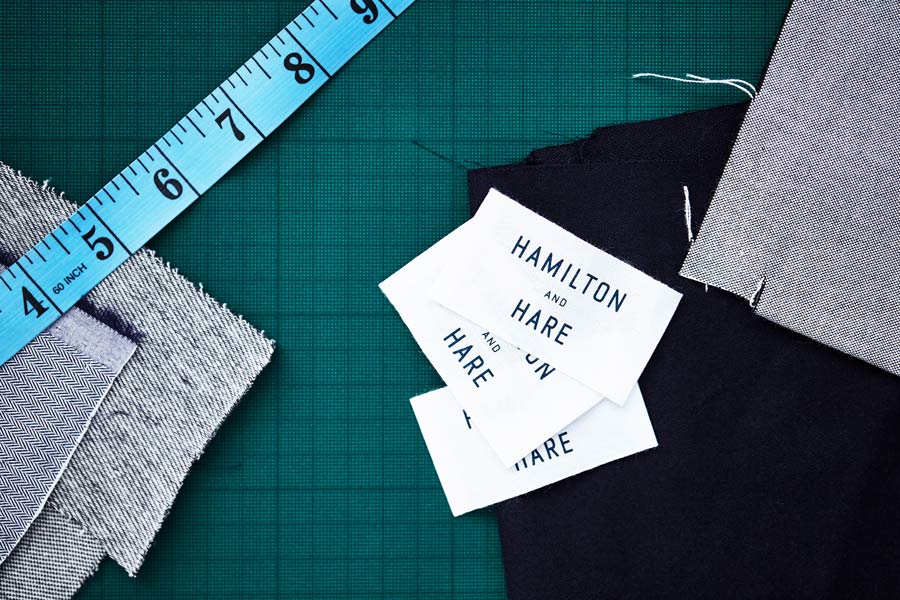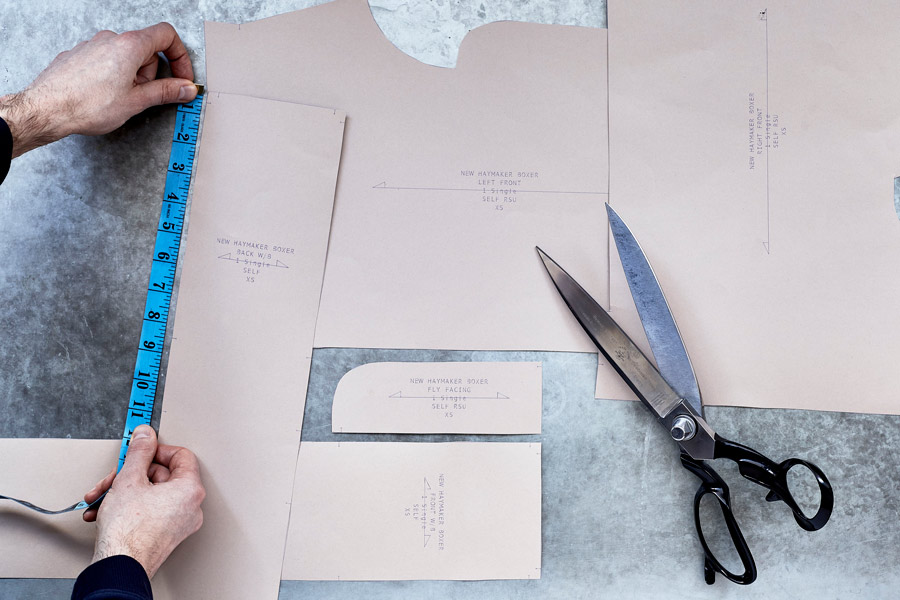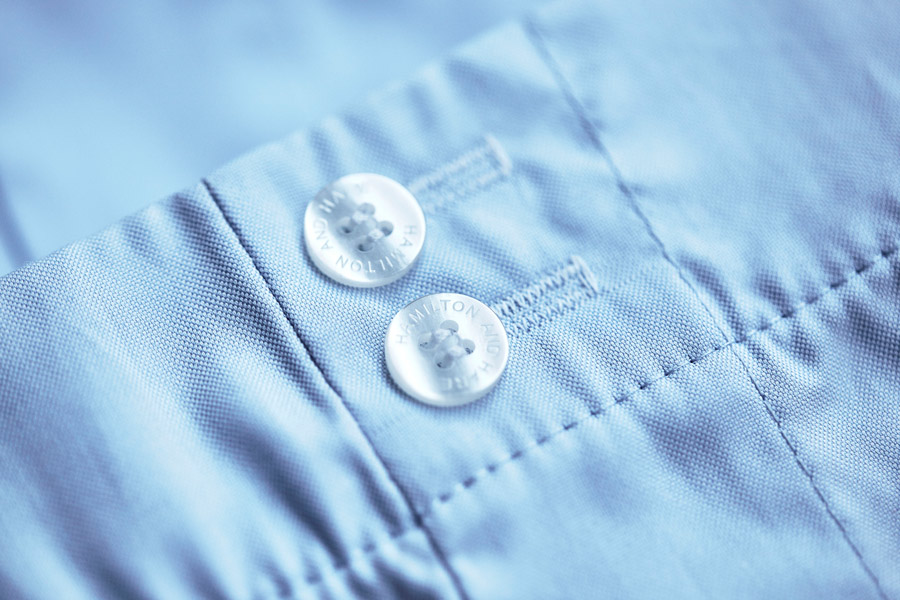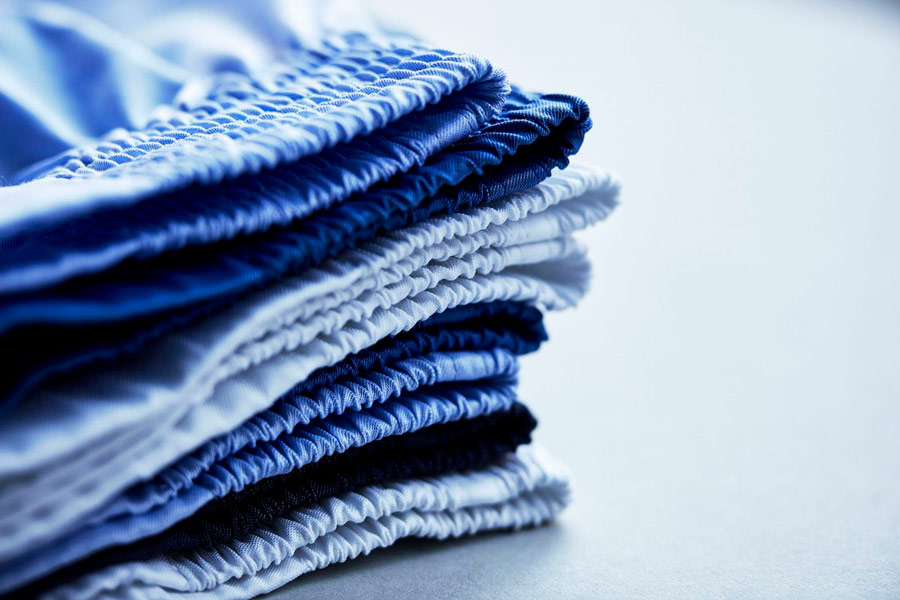 While the boxer is Hamilton and Hare's hero garment, Francis has since expanded the brand's offering – with more underwear styles as well as basic loungewear, sleepwear and thermals inspired by athleticism. For those adamant in keeping their underwear tight and stretchy, there's the boxer trunks and briefs, while the simple T-shirts and clean sweatshirting make for easy casualwear. Of course, with garments that sit so close to the skin, fabric is as important as the design, which is why Francis sources Egyptian cotton, cashmere and plant fibres from innovative mills in Germany, France and Portugal. These are then crafted into Hamilton and Hare garments by small-scale manufacturers in England and Europe, which Francis maintains close relationships with to ensure tight quality control. This could be seen as a lot of fuss for garments that go unseen on a day-to-day basis – one can't expect to get complements on underwear as readily as those attracted by a sharp-cut blazer or polished shoes. But Francis believes underwear should be given equal footing when it comes to pulling together an ensemble. "Our whole approach is about treating underwear and loungewear with the same attention to detail as outerwear in both design and construction," says Francis. And although trying to change the way men dress is an ambitious goal, she certainly seems to be going the right way about achieving it.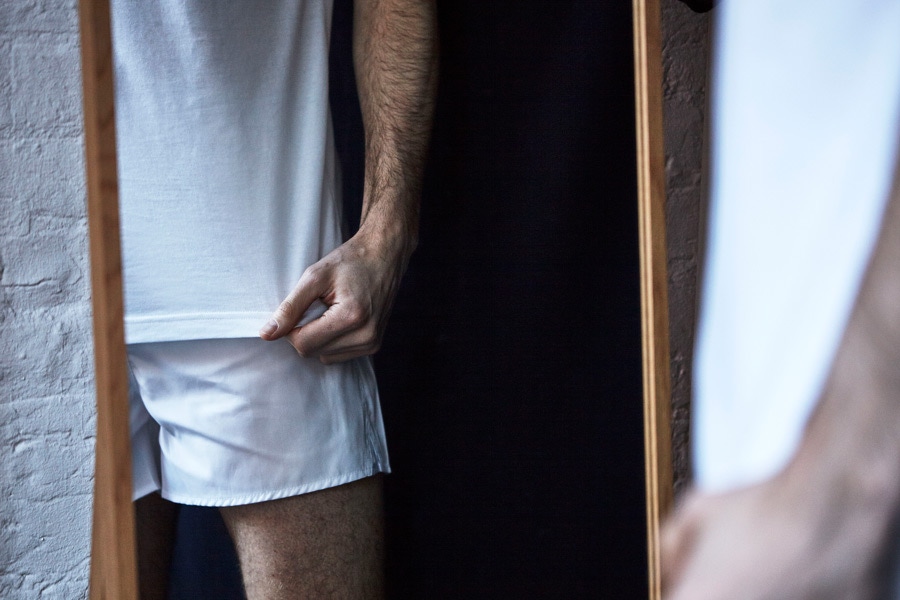 Hamilton and Hare's boxer shorts are slim enough for modern wardrobes.