Hat of Cain: Head to the Tropics
We may be unable to travel right now, but with a Panama from Hat of Cain, you can still explore an equatorial headspace.
Bill Cain believes a well-chosen accessory — particularly one worn around the face — can change a man's whole bearing and personality. "Back in the day, when I still lived in Canada, I used to be an optometrist," Cain explains. "I'd put a lot of time into advising customers on choosing the perfect pair of spectacles. When you got it right, you'd see people walk out of the shop standing an inch taller. The effect is even more pronounced with Panama hats," he says. Cain doesn't simply mean that a Panama hat will literally make you taller. (Though that is true, and many a diminutive gentleman has successfully elevated their stature via a choice piece a headwear.) "People will come into my store and when they put on one of our hats, it gives them a totally different look, a whole new persona," he says. "So often, guys who are new to hats will initially be hesitant. But then, they buy one, wear it out a few times, get compliments — 'Hey man, you look great' — and it soon becomes their signature, they start collecting all kinds of different hats."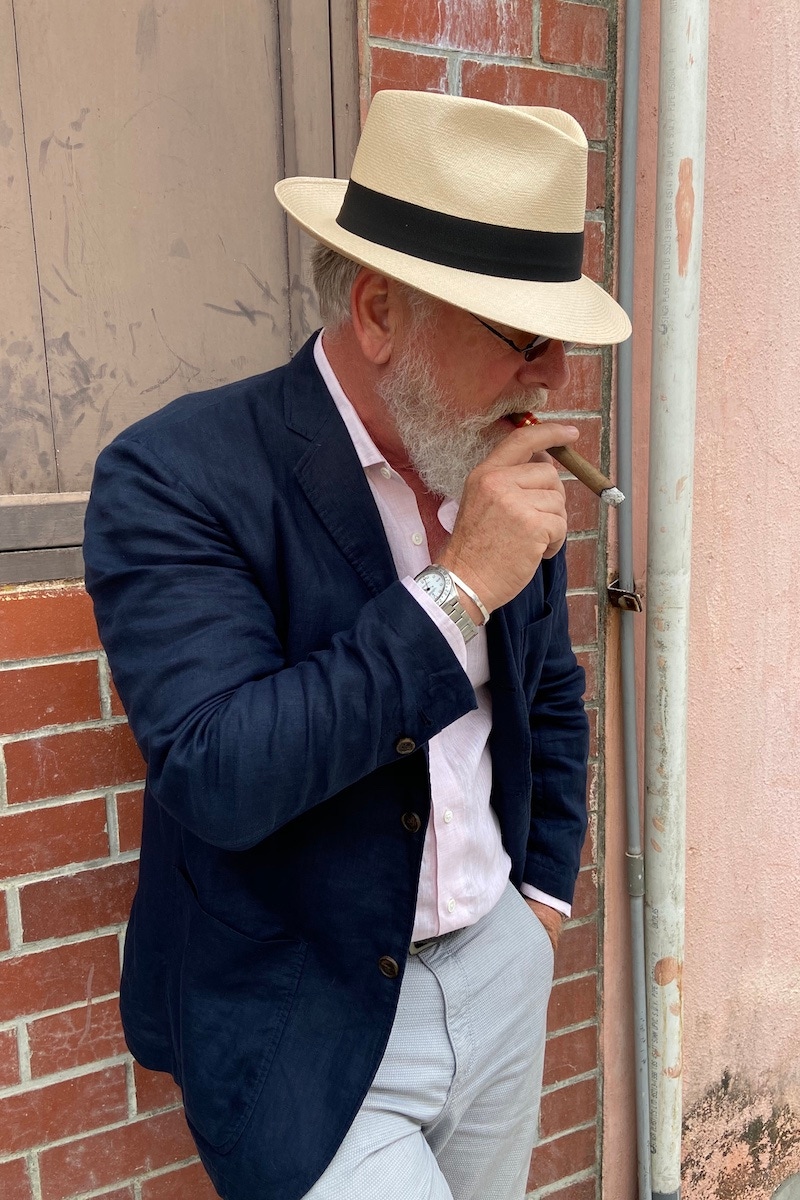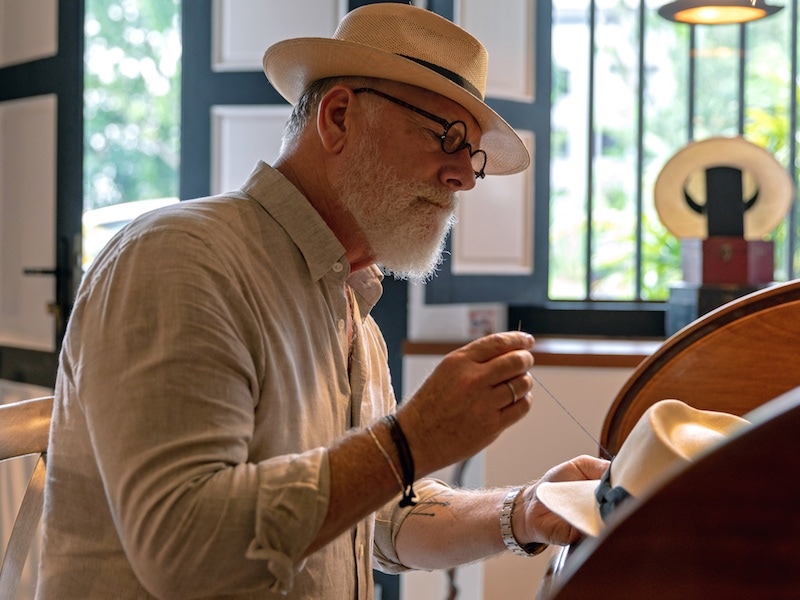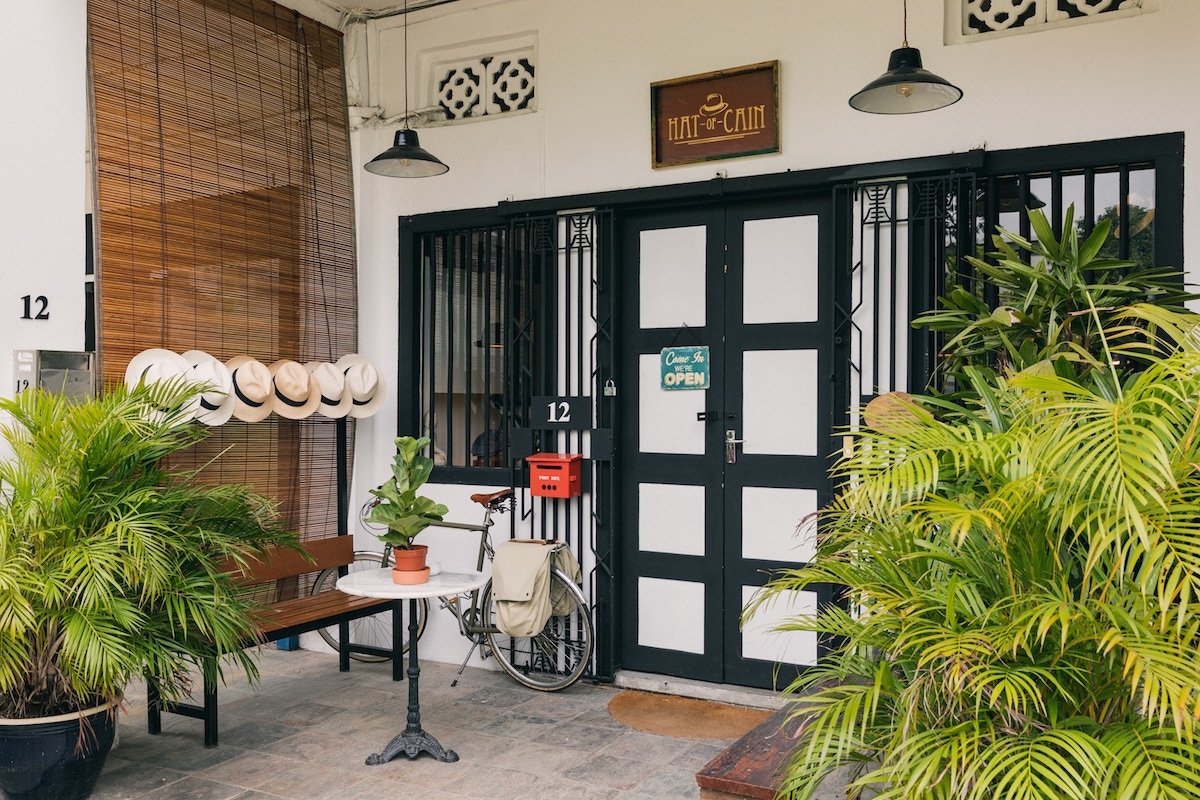 A lifelong hat enthusiast himself, it was Cain's inability to find a great Panama in Singapore, where he's lived since 1989, that led to him founding his own headwear business in 2012, Hat of Cain. Perpetually sundrenched, tropical Singapore is the perfect place to wear a Panama hat — it's even on the same latitude as Ecuador (the name of which means equator), the country where these handwoven wonders are made. "Not only here, but across Southeast Asia, there wasn't really anyone selling authentic Panama hats. I took the opportunity to fill the niche, setting out to revive hat culture in this region," Cain says. He's done well. What started out as a passion project for Cain quickly became so successful that a couple of years ago, he was able to quit his corporate day job and focus full-time on Hat of Cain. "I love what I do," Cain says with a grin, trademark Cuban cigar in hand. "Being able to meet interesting people and provide a beautiful product that, when someone puts it on, they feel a little more dapper, more self-confident — a bit sharper. That's incredibly satisfying." In establishing Hat of Cain, he says, "Our goal was to offer great quality Panama hats at really reasonable and affordable prices, while at the same time educating people about the craft involved, as well as the science of style and fit."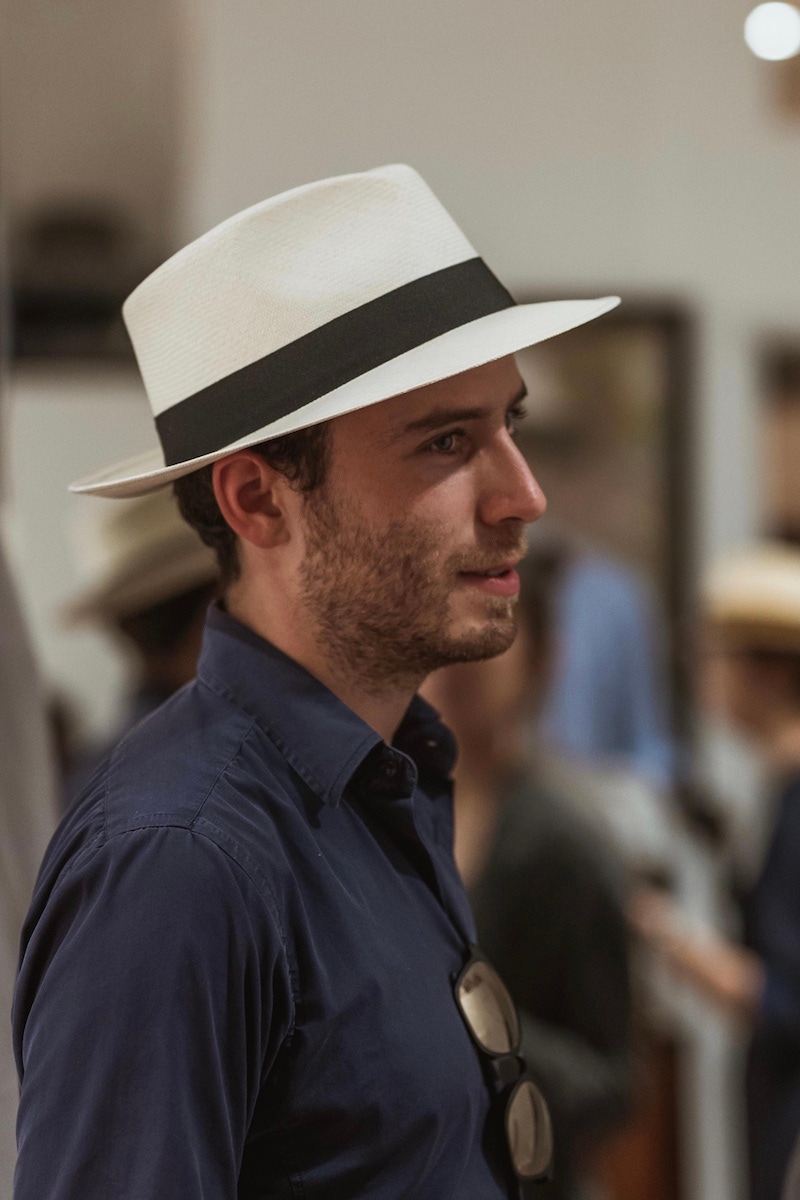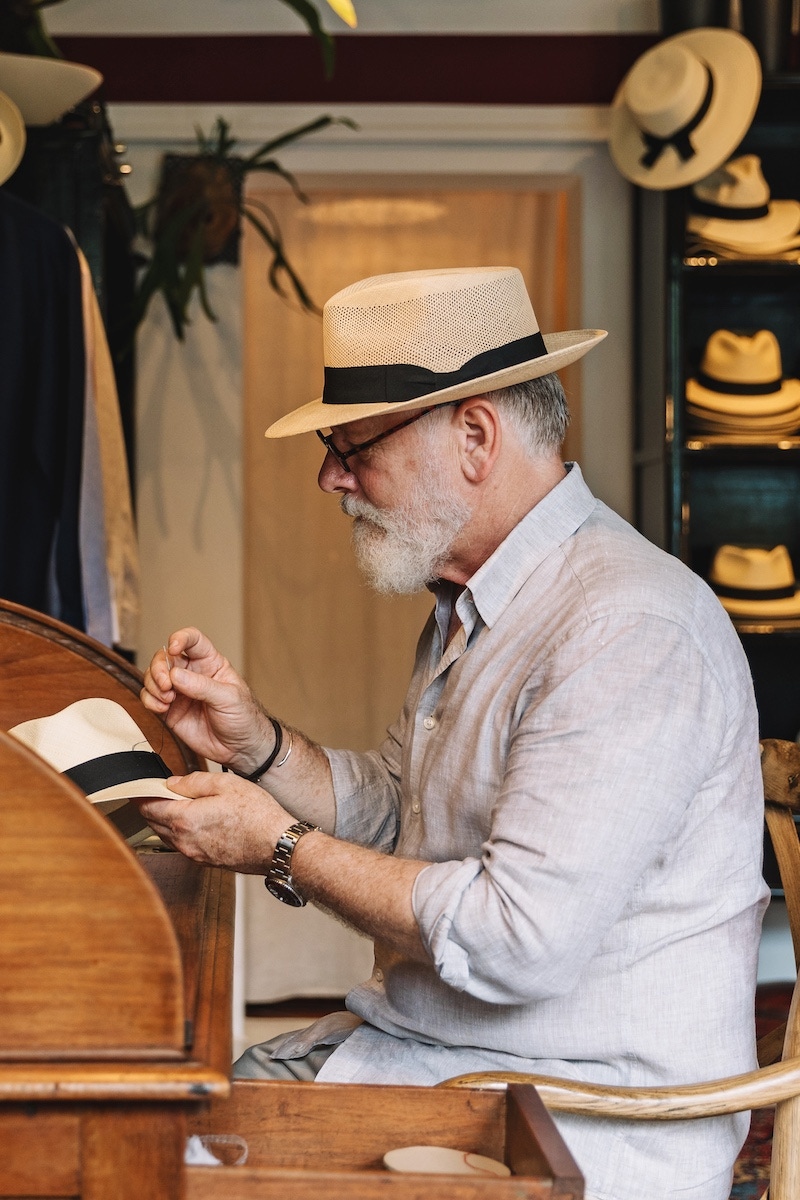 Hat of Cain's Panamas are exclusively imported from trusted dealers in Ecuador, a half-dozen dependable sources with whom Cain has built relationships over the years. (To learn more about the provenance and painstaking craftsmanship that goes into making an authentic Panama hat of the sort sold by HoC, read our definitive 
article
on the topic. The brand's new relationship with The Rake resulted from another personal encounter — with this publication's founder, Wei Koh. "Wei came into the store one day, we got talking and began thinking about which of our hats were the most quintessentially 'rakish'," Cain says. The tightly curated selection the two decided upon caters to rakes of all stripes — from the louche rocker (with a distressed-grey homage to Keith Richards) to the swingin' sophisticate (a style named for Frank Sinatra), the Casablanca-prowling player (the Bogart), the irreverent hipster (in the slim-brimmed Jimmy Boy), the man of ultra-refined tastes (with the fully handmade William), or the urbane classicist (the Cuban Panama). "We just chose a selection of hats that we felt that were very versatile and easy to wear, either casually dressed with a linen shirt or coupled with more formal tailoring," Cain remarks. "Whether you're after something traditional or a younger look, it's all there." Cain issues an open invitation to Rake readers to drop in to his store, situated in a charming colonial shophouse on Singapore's east coast, for a negroni (and a stogie if you fancy) once the world starts travelling once again. Until then, you can always take your head to the tropics in a Hat of Cain Panama.