Heimat: Intrepid German Knitwear
Heimat's lovingly-crafted knitwear conveys an authentic German spirit, fusing timelessness and contemporaneity for versatile pieces designed to last.
Founded in Germany, where products are still 100% made, Heimat's sweats and hats have a timeless appeal to them. There's something nostalgic – but also very on-trend - about their nautically-inspired clothing and accessories. 
This sensation can be triggered by a certain scent, a moment of quietude, or in a favourite item of clothing. With this principle in mind,
Heimat's
own 'Heimat' would be on a New England fishing boat – the inspiration for their handsome mini roll neck sweater - or on a weekend hike in the Peak District. While few people have time to do much of either, we all appreciate a piece of well-made clothing, one that lasts a lifetime and improves with age: a reliable and highly functional piece that simply
makes us feel good
. With this in mind, Heimat produces pieces that become lifetime companions. Whether it is their much-coveted deck hat, or roll neck sweaters, everything is exceptionally long-lasting, made from the best quality virgin wool; looking back at the traditional silhouettes of seamen, soldiers, and mountaineers but interpreting them for modern-day living.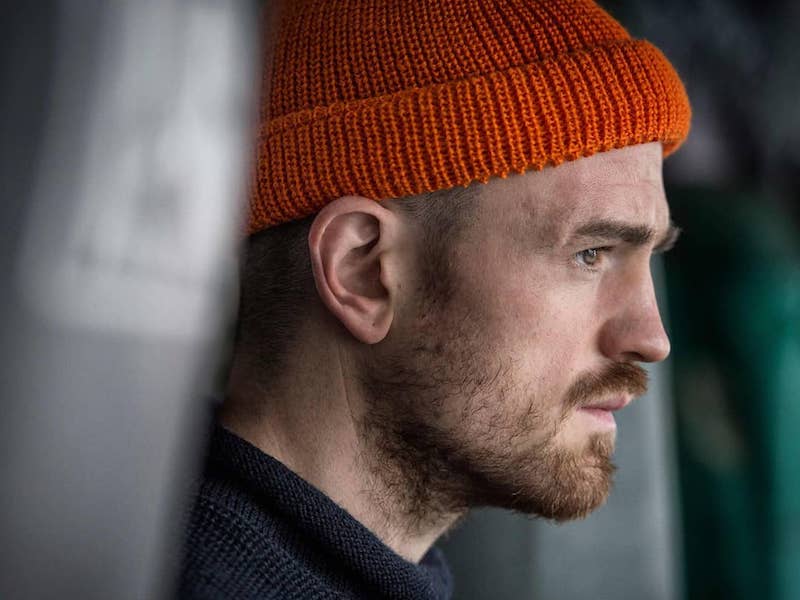 Take their deck hat: originally designed to protect seamen from cold winds, today it can be worn to battle against the frosty London winter, or on a country walk. The same can be said for the 'U Boat'-style roll neck and New England style mini-roll sweater (if fishermen swear by them, they'll do nicely on the morning commute). Take note, though: since a Heimat product is a lifelong investment, the shape will change with age. The company themselves suggest that jumpers and hats are bought a bit snug to allow for the organic materials to give after a few wears. There's no doubt that Heimat's customers will have the pleasure of experiencing that for themselves, in any matter of situation. Who knows, the occasion might arise when you are invited on a particularly gruelling hike or fishing trip. At least you will know what to pack.