HEREDITARY BEER
Murder, madness, myth, and a flow of money as rich and plentiful as the 'black stuff' itself: the Guinness family has seen it all in the 250 years since Arthur poured the brand's first glass of stout. Originally published in Issue 41 of The Rake, Josh Sims writes it's a good job there's no such thing as a normal family ...
"He waits. That's what he does. And I'll tell you what: tick followed tock followed tick followed tock followed tick." Thus, in 1998, to the coruscating beats of Leftfield, began what, for those who lived in a time when television adverts really were better than most programmes, was one of the more surreal and self-consciously arty commercials of recent decades: moody surfers in black and white, racing fantastical, literal white horses through the sea to shore. And the product? A thick, heavy, at the time unfashionable dark beer called Guinness, once sold on the humble if unexpected claim of its high iron content being "good for you", especially if you happened to be a new mother. But the ad, in all its pomposity, grandiosity and memorability, was a perfect reflection of the madcap family behind it, much as those early claims that Guinness gave expectant mothers a boost was just one of any number of myths surrounding the beverage itself, and its supposed more unusual qualities. (A pregnant woman would need to drink 14 pints of Guinness to get the recommended daily allowance of iron, which would also give her around 2,786 calories; nor, despite beliefs in parts of Africa, the Far East and the Caribbean, does Guinness have a certain quality akin to Viagra. Indeed, as an apt mash-up of James Joyce and Shakespeare might have it, like any alcohol, the "crystal cup full of the foaming ebon ale which the noble twin brothers Bungiveagh and Bungardilaun brew ever in their divine alevats" "provokes the desire, but takes away the performance".) So there is much about what is now posited as the quintessentially Irish tipple that is more fiction than fact. For example, the relationship its makers have had with its Irishness has always been less than secure, with one descendant, in 1913, funding Ulster Volunteer Force paramilitary campaigns against Ireland being given legislative independence; and in the 1980s, amid the height of the Troubles, the company hatching plans to rebrand Guinness as an English beer brewed in west London. But that said, so much that is fact about the family also has the air of fiction. This may be the family that produced the fashion model and toyshop owner Jasmine Guinness — arguably the Guinness family's most famous, and most humble, member right now — or accessories designer Lulu, a Guinness through marriage. Yet it also produced, through diverse lineages over almost three centuries, not only the kind of crises any family might expect — drug overdoses, suicides — but its fair share of characters. Among them have been ministers and missionaries, musicians and soothsayers, bankers, bonkers, and even, as Frederic Mullaly, chief (unofficial) chronicler of the Guinness family has noted, "a one-time bare-breasted Las Vegas showgirl". She was the great-great-granddaughter of the grandson of Arthur Guinness, the company's founder and Guinness's creator, and was just one of the great and good, bad and mad descendants — Arthur's wife, Olivia, mothered 21 children, 10 of whom made it into adulthood, so there are a lot of descendants. All told, they have given us many tales of intrigue, scandal and historic machinations, some largely unknown.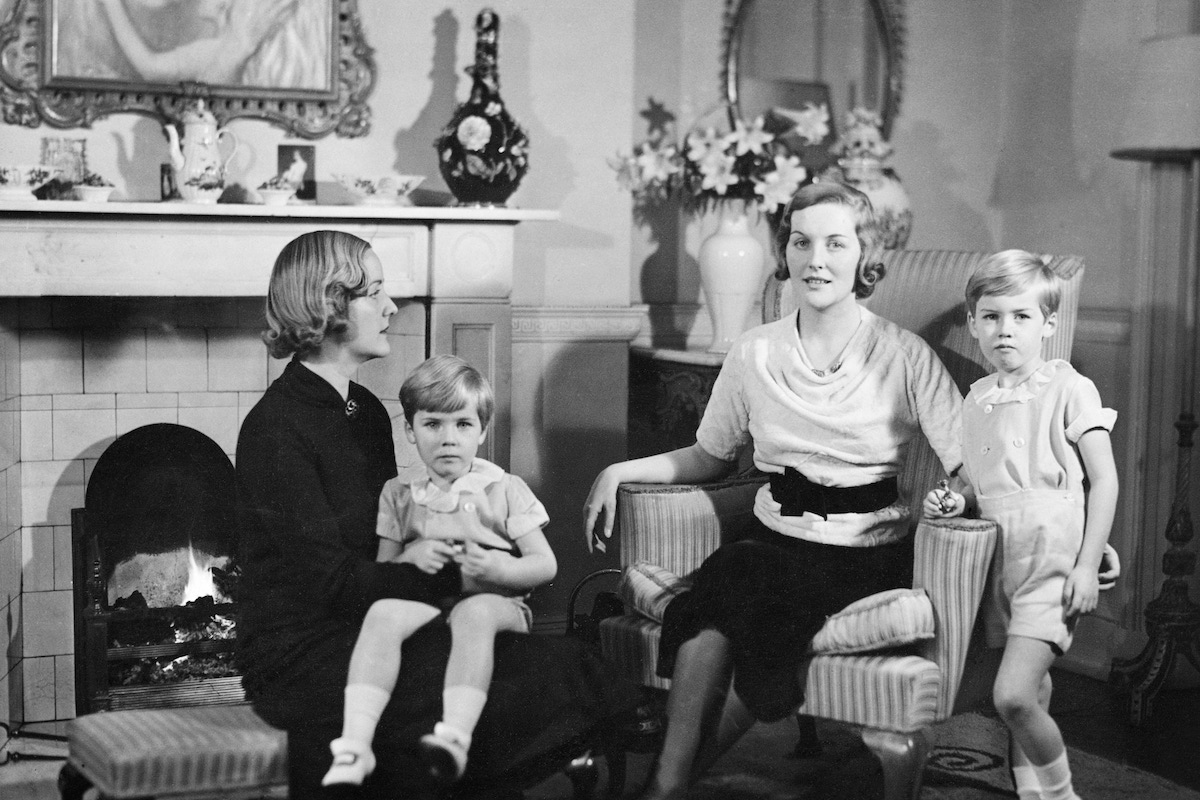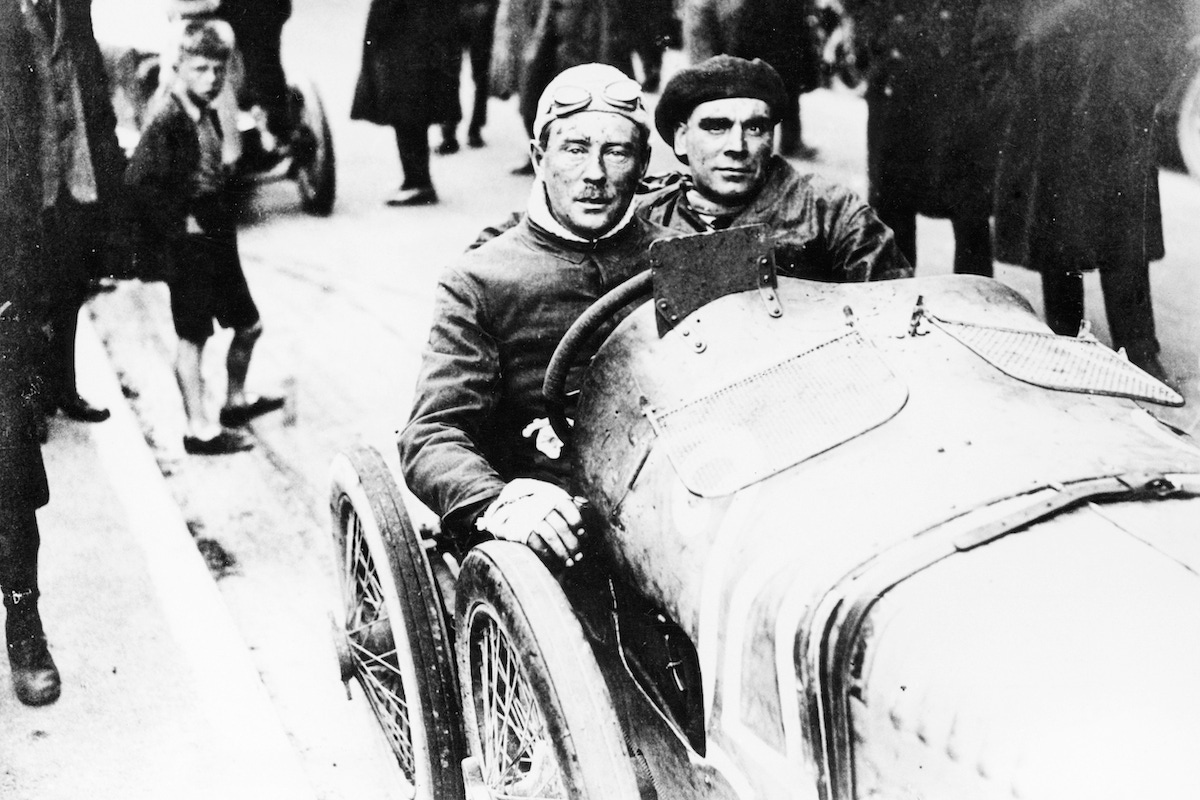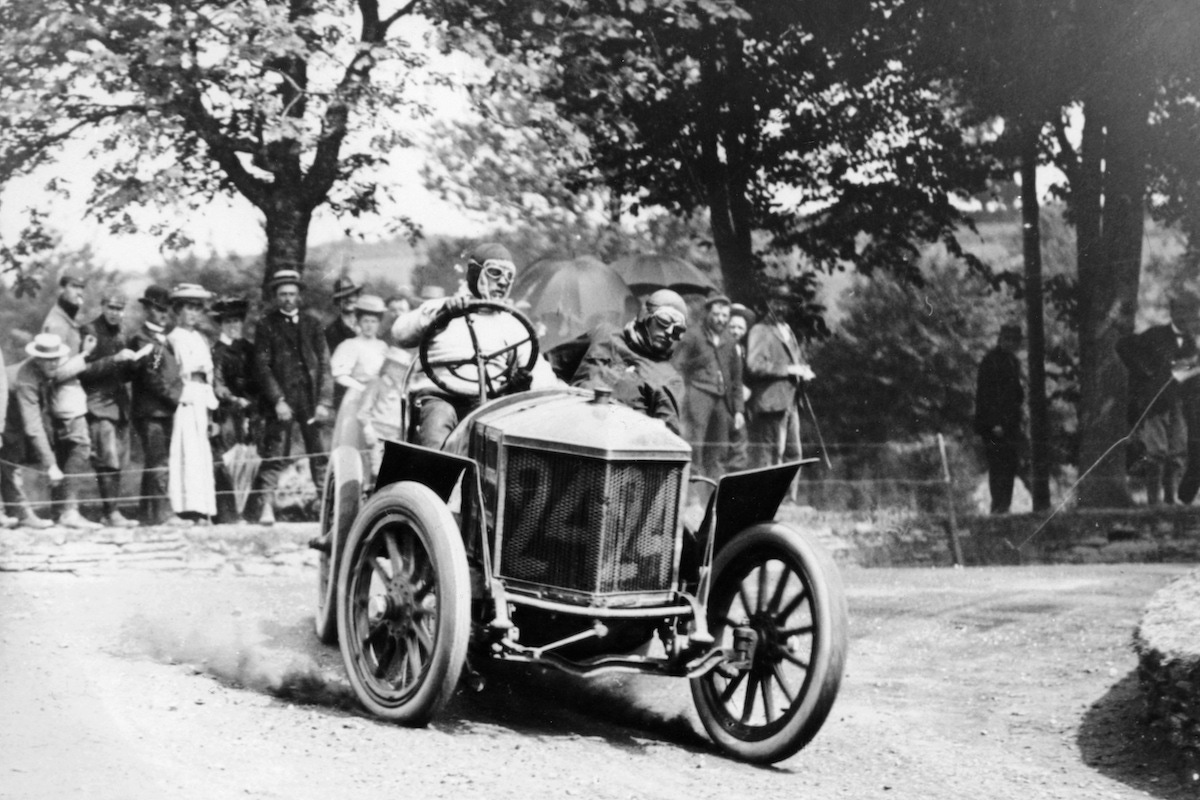 Take, for example, the homosexual affair of the 1830s between Arthur's son, also called Arthur, and a brewery clerk and would-be actor by the unlikely name of Dionysius Boursiquot. This was a contretemps that — since company cash was involved, given either as gifts or in response to blackmail and later as hush money — almost saw the Guinness enterprise collapse, the story of which the family seems to have had expunged from the record in the 1950s. Arthur II was given enough money to leave the business, buy a home and live 'moderately', moderately meaning having a blind, white-bearded harper visit his mansion every afternoon to sing Irish folk songs in the courtyard — his fondness for the harp perhaps having influenced Guinness's adoption of the instrument for its logo. Then there were cases of madness quite literal, with Arthur's great-great nephew, Claude Guinness, then the company's managing director — he was said to be suffering from dementia brought on by the final stages of syphilis — having to be carried out of the brewery in a straightjacket in 1895, an event so traumatic for the brewery's workers that the corresponding page in the daily log was removed and presumably destroyed. But then Arthur Guinness, who waited and to whom good things did indeed come, was a man no less inclined to follow his own particular path. He was born in 1725 in County Kildare and, aged 34, bought and overhauled a brewing business at St. James's Gate in Dublin, where — depending on whether you believe the romantics or the marketing men — Guinness really does taste better than it does anywhere else in the world. Maybe the marketing men have more of a claim to this dynasty than is at first imagined: this has always been a family of self-invention. After all, Arthur Guinness produced fairly standard ale for many years; porter, the dark brew that took its name from the stevedores of Covent Garden and Billingsgate markets who favoured it, was actually invented in London — young Guinness merely took an established idea, increased the strength of the brew, and created one of the industry's first brands (the drink itself wouldn't be dubbed 'stout' until the 1820s, and then only qualifying the noun 'porter'). That allowed him to build what would become at one point the world's largest brewery, and which, now owned by Diageo, is still the world's largest brewer of stout. Clearly he was canny in many ways: less out of confidence in his product than a legal fix to allow him control of his future, Arthur took out a 9000-year lease on his new premises, much to locals' disbelief. The brewery he bought had been on the market for a decade without a drop of interest. Certainly, with this family, sometimes the truth is stranger than the reality: few brewers, for example, can lay claim to making alcohol in the service of god. Yet Arthur's father, Richard, is said to have started out in the trade as the man who ran the brewery on the estate of the Anglican Archbishop of Cashel. When the Archbishop died, he bequeathed £100 to Arthur — money that, depending on the version of events you favour, helped him to eventually launch his own brewery.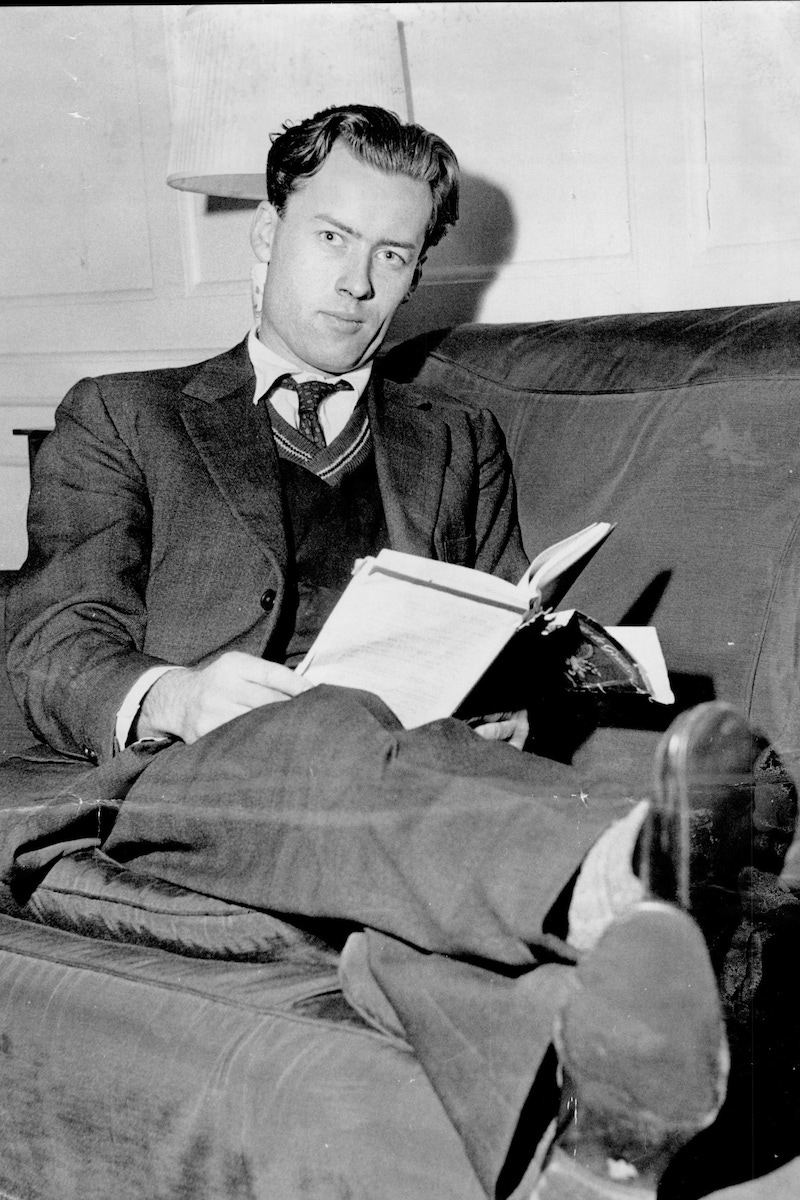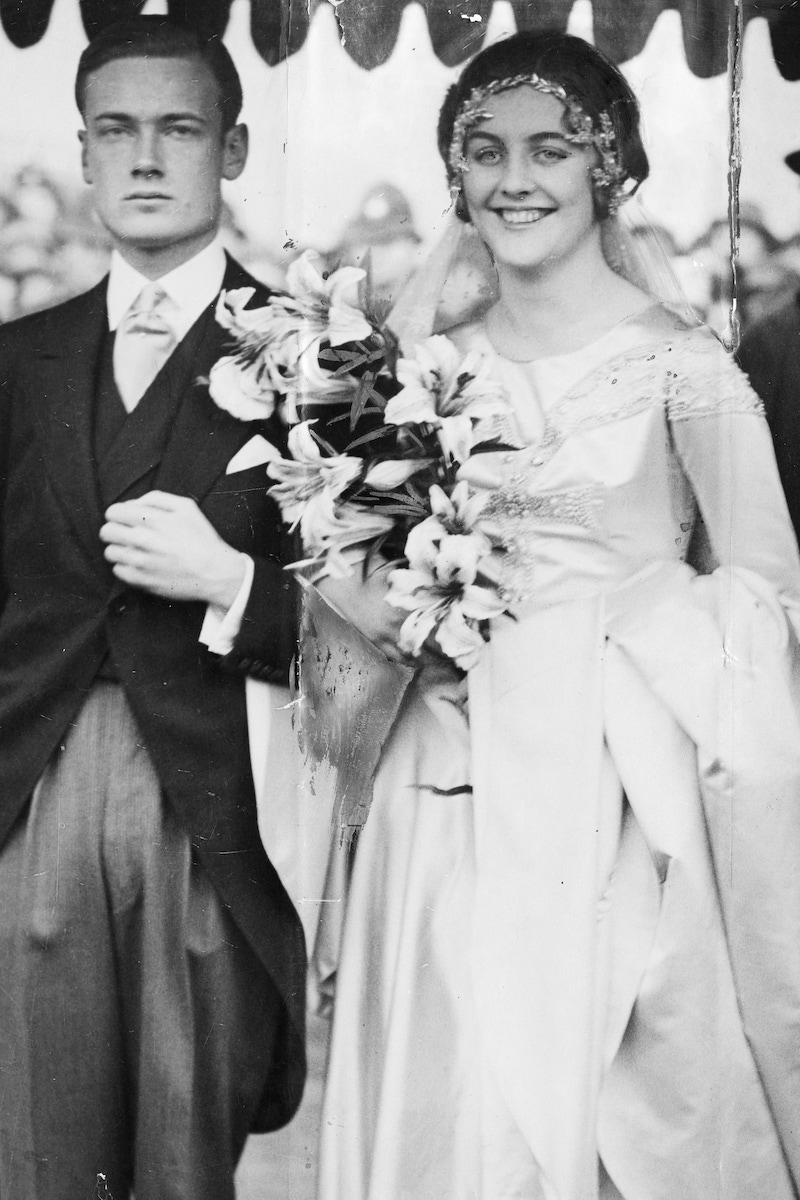 Arthur Guinness, a protestant in a largely Catholic country, paid back in kind, though: believing that all he achieved was heaven-sent, he poured vast amounts of money into the community, helping, for example, to create Ireland's first Sunday schools, to introduce public recreation areas and the first pensions for its workers — not to mention subsidised meals with two free pints of Guinness — and, contrary to the habits of the social class in which his wealth now placed him, spoke out against material excess. Not that his giving was always appreciated by the Catholic majority: he was once accused of making shredded and mashed Methodist hymn books a main ingredient of his beer. Yet Arthur was taking what might be considered a counterintuitive approach: production of his beer would keep the populace from indulging in the hard liquor that, thanks to safe drinking water being a rarity, was running havoc through the nation's veins. But what, one wonders, might he have made of his descendants during the Great Famine, who used most of the country's barley harvest to produce beer for export (and required armed British guards to ensure the ships left port safely), or who bought up desperate tenant farmers' abandoned land at knock-down prices? Or of Jonathan Guinness, who paid £20m — of the Guinness company's own money — to become the majority shareholder in a Swedish business called Trustor, which was found to have sizable sums missing from its accounts, and which claimed to be a charity when it wasn't, and who then had an affair with a hippy called Shoe Taylor, with whom, after his downfall, he would set up a business selling magnetised wristbands of dubious use to the arthritic? Or even of Daphne Guinness, the youngest (legitimate) Guinness child of note? She is the grand-daughter of Diana Mitford, ex-wife of Greek shipping tycoon Spyros Niarchos, and, since her divorce, a distinctive self-stylist who is said to own a staggering 2,500 designer garments, including Qing dynasty robes, which, in true eccentric style, she wears as others might an old pair of jeans. Arthur Guinness was clearly only the first of his family to court attention through his behaviour, by turns pioneering and unconventional. Truly, few dynasties can have spawned such a diverse and intriguing bunch of creative, wild, independent oddballs. It can seem that few of the many lines of the Guinness family have not proven to be on the colourful side, such that there are simply too many juicy stories to tell. The story behind Daphne's grandmother, Diana, who married Bryan Guinness and whose children, Desmond and the aforementioned Jonathan, would go on to inherit the brewing empire, is about as baffling as it gets. It was Diana Mitford who, in the 1930s, began an affair with Oswald Mosley, then the leader of the British Union of Fascists, and they would eventually marry (after death and divorce of respective spouses) and in grand style, too: in Joseph Goebbels's drawing room, with Der Führer watching on.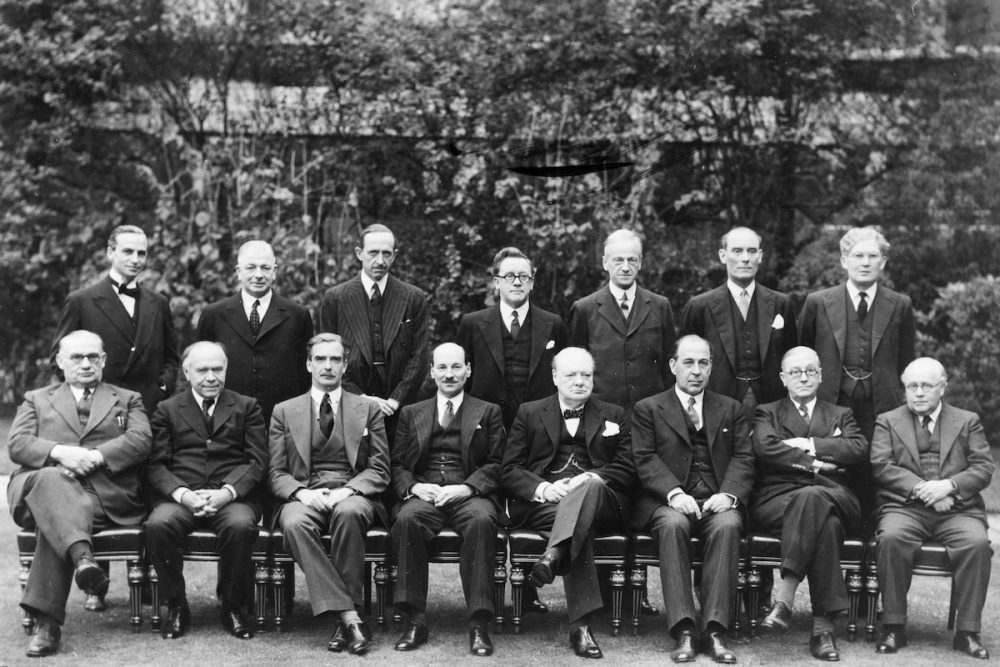 Diana, in fact, would — in the face of history — defend Hitler throughout her life ("The man I knew could not have done all that," she noted blithely) — this despite her children having to be privately tutored because no British school would accept them, this despite the fact that she was also distantly related to Winston Churchill, which at least allowed the easing of conditions during her and Mosley's wartime imprisonment. After the war, the couple lived most in France, returning sometimes to England to help the campaign to prevent non-white immigration into the country. Churchill, meanwhile, was a close friend of Walter Edward Guinness, Lord Moyne, appointed Minister Resident in Egypt and the British Middle East in 1944 and assassinated later that year by members of Lehi, an extremist Jewish group. Under Churchill's orders everyone involved with Lehi was arrested, the assassins were executed, and the cause of a Jewish homeland arguably put back decades. Such was the intricate web of history over which the black stuff cast its bittersweet dew. Even the bit-players have evoked their own particular flavour of drama: for example, fashion model and Truman Capote groupie Gloria Guinness married into the family via her third or fourth husband (nobody is quite sure), which speaks to the mystery surrounding the woman. There was a rumour, which she neither admitted nor denied, that she had been a German spy during the 1930s. After the war she married the grandson of the Egyptian king, then met future husband Loel Guinness on a yachting trip on which she'd been invited by his wife. Not that the high society world in which the scions of Guinness moved didn't have its own, contemporary issues with Jewishness. Once, in the 1850s, Henry Grattan Guinness — Arthur Guinness's nephew — had become ordained as a minister, working with the poor of London's East End and re-inventing himself as a scholar of Biblical prophesy. His books, including
The Approaching End of the Age
, foretold the end of the time of the Gentiles and the coming return of the Jews to their homeland in Palestine — in 1917, he said, to be precise. Incredibly, Arthur Balfour, future British prime minister, wrote to Henry in 1903 expressing his interest in his ideas and, lo, in 1917 signed a declaration stating that the government would use its "best endeavours" to facilitate the creation of a national home for the Jewish people in Palestine. Thus, in a way, Henry triggered events that years later would see Walter Guinness murdered. Agatha Christie could barely top that.
Yet a century on from Henry's ministries, feelings were very different, especially when Guinness heiress Caroline Blackwood ran off to Paris to marry Lucien Freud during the 1950s. Her socialite mother — one of the so-called 'Golden Guinness Girls', interested more in partying than mothering, such that Blackwood had to once beg their neighbours for food, while her brother developed rickets — suddenly piped up at the inappropriateness of her daughter's Jewish suitor. Lucien was not then established as one of the 20th century's greatest painters, but was — something the Guinness family members might appreciate of their own fortunate lineage — the grandson of Sigmund Freud all the same. Sadly, the pressure did not help the unconventional romance flourish, leaving Blackwood to be propositioned on a rooftop by Picasso. Of course, with any large family, it is not all outré tales of black sheep: just a few years ago it was salaciously revealed that the novelist J.P. Donleavy's wife had given birth to two children fathered by not one but two brothers of the Guinness family dynasty. Yet the story of the Guinness family also saw members, like Arthur, make good. One 19th-century Guinness heir, on receiving £5m as a wedding gift, moved himself and his bride into a most insalubrious neighbourhood to draw attention to the plight of the poor, which it did, the papers of the time having a field day with these eccentric antics. Edward Guinness, grandson of Arthur Guinness the first, funded early polar exploration, scientific research and established the Guinness Trust housing association, which still manages some 60,000 homes today. His son, Rupert Guinness, established a grant that helped create the groundbreaking Lister Institute for Preventative Medicine. Such were the times when Arthur Guinness's sprit of giving remained strong within the family and business culture: such was the propaganda potential and morale boost in Guinness's promise at the outbreak of the second world war that every British soldier would have a bottle of Guinness with his Christmas meal, wherever he was, that the dire shortage of manpower at the company to fulfill such a bold claim was each year solved not just by retired workers showing up to volunteer their time, but workers from rival breweries being sent to help, too. Kenelm and Algernon Guinness, for further instance, put their money into motor racing, but with the kind of serious intent of which mere playboys would not be capable. Before Kenelm committed suicide in 1937 — head injuries from a crash in 1924 had led to mental difficulties, which finally took their toll — he had not only developed his own car, won the Spanish and Swiss grand prix, and, in 1922, broken the land speed record (topping out at a then incredible 140.5mph), he had also designed and engineered the KLG spark plug. This not only revolutionised racing engines, but was found to be so effective in aircraft that Kenelm's attempt to enlist during the first world war was rejected, so important was his work in the new technology considered vital for the war effort. And, as then, so now. Look, over more recent history, to Garech Browne, sometimes better known as the brother to Guinness heir Tara Browne (who died in a motoring accident and was immortalised by The Beatles in their
A Day in the Life
("He blew his mind out in a car/He didn't notice that the lights had changed"). For a member of this family, Garech lives a relatively normal life. If, that is, being owner of a record label, manager of the Chieftains, and caretaker of Luggala, a fairytale-inspired estate in the Wicklow Mountains — one with a library of 8,000 books and said to be haunted by Michael Jackson's ghost — can be described as normal. Normal, though, is not what anyone expects from this extended family — extended in size, naturally, but also in vision, chutzpah and living large, as befits the people who bear the name of a drink of which some 10 million pints are drunk around the world every day. That must be good for someone — Diageo, more than anyone, and perhaps not members of the Guinness family. Indeed, maybe its antics belong to the past, when inherited wealth and the freedom to do what one wished with it led to some curious lifestyle choices. As Jasmine Guinness has noted: "The truth is, there are so many of us now that there isn't enough money to go around". This article was originally published in Issue 41 of
The Rake
.