Here's A Clue: Neutrals And Blue
Our Associate Style Editor pens his thoughts on some of this season's key pieces of tailoring. Coming in a variety of cloths including denim, it's all about neutral shades and exciting blues which are great for having a little fun in.
For those of you reading who don't live in the U.K. this week has been pretty chilly to say the least: as I'm writing this I'm currently wearing a 12oz charcoal flannel suit. However, with each day that passes I'm becoming increasingly excited about the mercury finally reaching a satisfactory point and spring/summer gaining momentum. With that, those lightweight cottons, tropical wools and crispy linens can then come into the fold and we can all afford to be a little bit more playful and daring with colours, patterns and accessories, purloining as much Vitamin-D as possible.
A London-based brand who has absolutely nailed their collection for this season is, unsurprisingly, Drake's. A firm-favourite of ours, it forms the backbone of this editorial shoot with Jamie Ferguson. The highlight is obviously the ecru denim suit, which is exclusive to The Rake and can be seen directly above. I think we can all agree that it's simply awesome and a standout when viewing our comprehensive offering. As such, it hasn't come as a surprise to us that we're receiving innumerable amount of enquiries regarding it. But, what makes it so special? Well, the denim itself has a slight touch of elastane (2% to be precise) which goes a long way in the handle and performance of it. It's unlined and has a half-canvas, patch pockets with real horn buttons of a lighter shade than the traditional kind and flat-fronted trousers. It's a suit that can easily be broken down into separates, however it looks best when worn together, in my opinion. With a much-loved and worn Drake's powder blue cutaway collar shirt which is exclusively made for us, it's anchored with another exclusive necktie that has an oval, all-seeing eye jacquard. It's put together in a way that I believe tailoring should now be approached: casual and relaxed but with enough to gain admittance into a formal scenario and have a little fun in. There's a saying that goes, "The better you dress, the worse you can behave" and this suit reminds me of that. With denim that's deeply rooted in the rough and tough arena of manual labour, it's asking to be beaten about and will take on its unique and personal character through regular wear.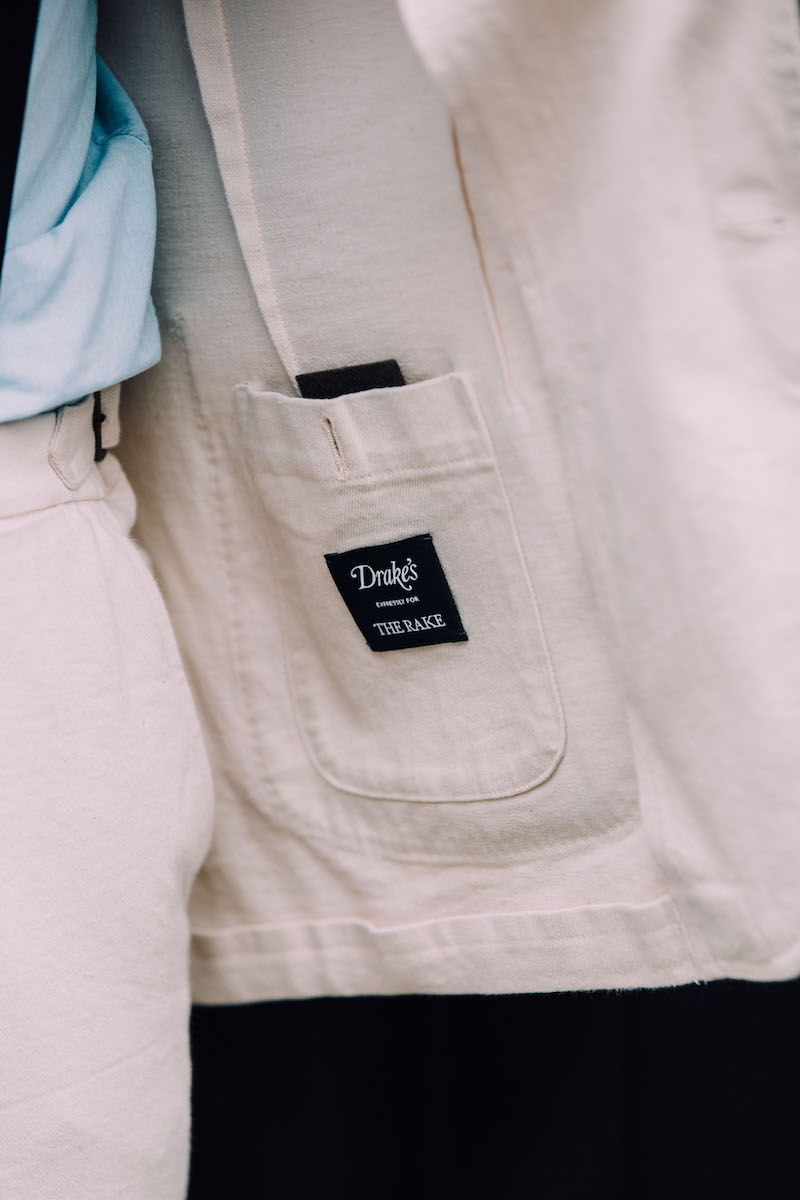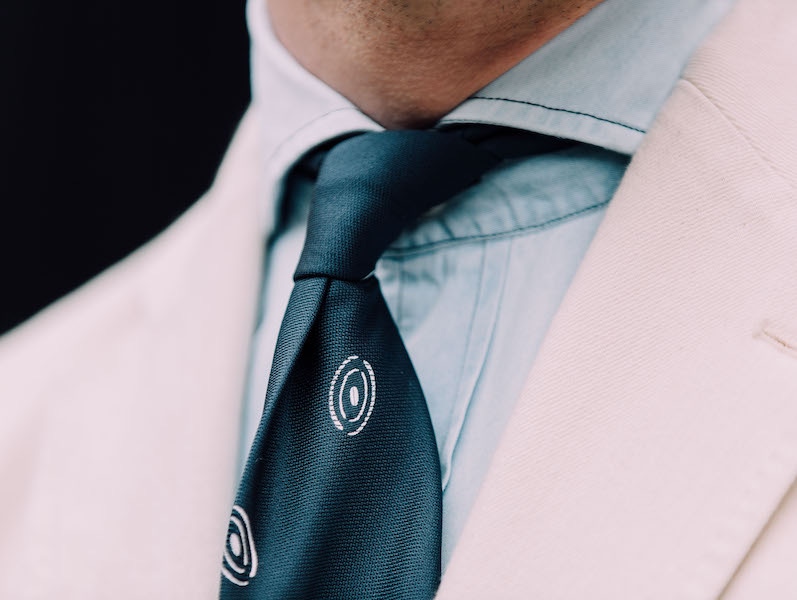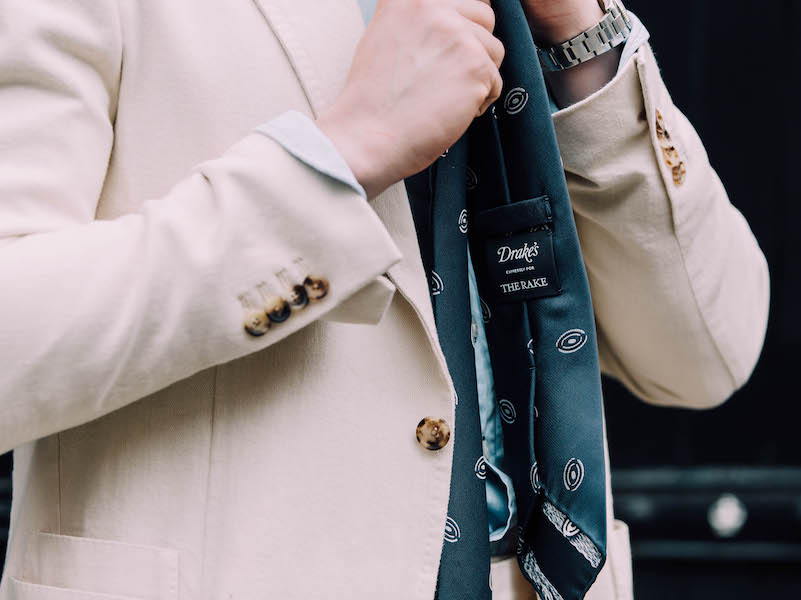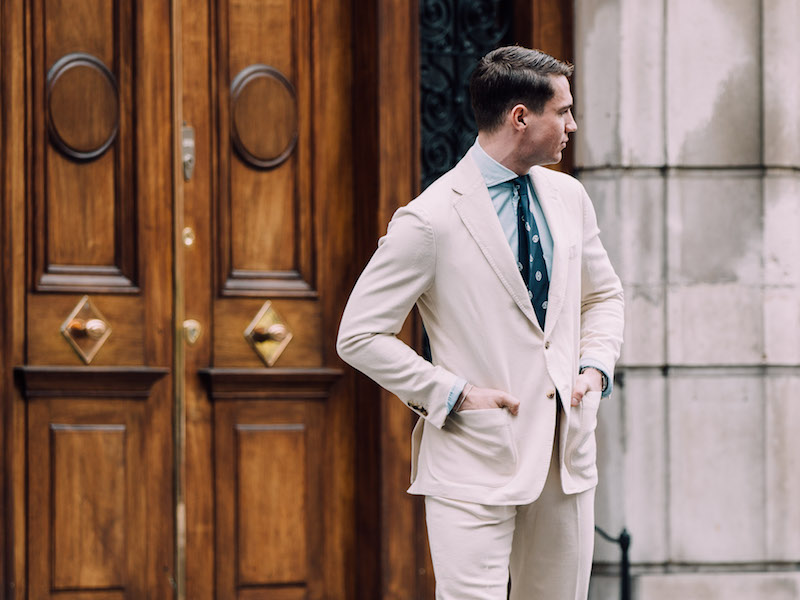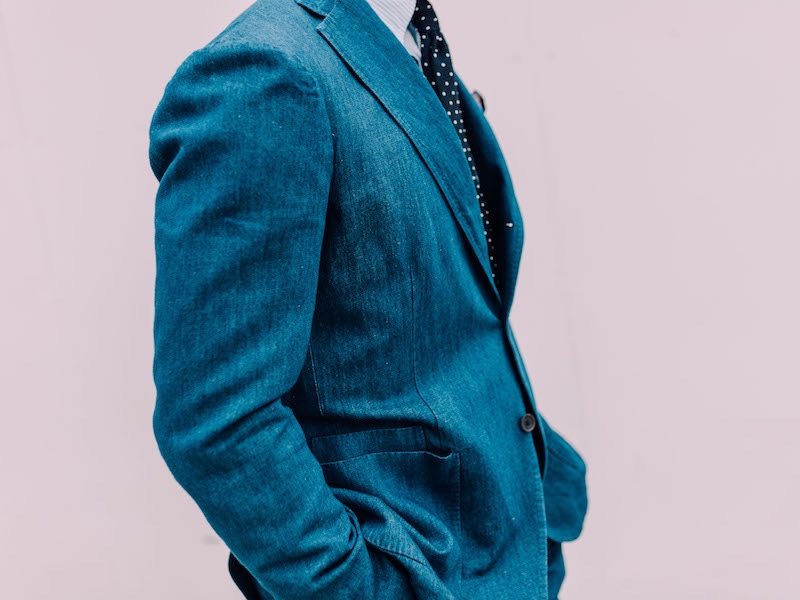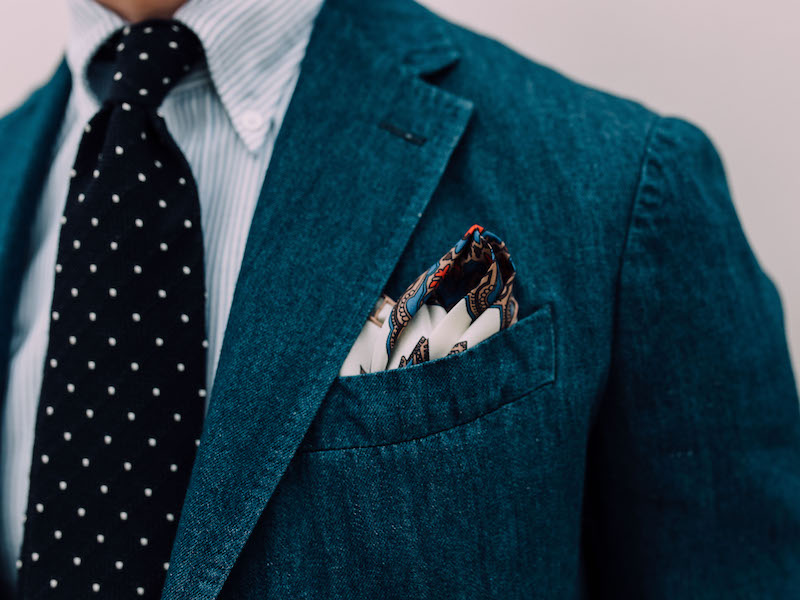 Elsewhere, there's more Drake's — I wasn't exaggerating earlier — with another denim suit that's a counterpart to the ecru in an indigo cotton and linen blend that's cut in the same style. Certainly a sharper, bolder look when paired with the right accessories, it can look just as easy and fun. We've already mentioned the needlecord suit, which was featured in my most recent Look of the Issue column, however this time it's brought down a notch with the absence of a necktie. Instead, arguably the finest shirtmaker from Naples, Fralbo, makes an appearance. I visited them in September last year and was astonished by the artisanship and skill of Alessandro Boccia, one of two master craftspeople propelling the brand onwards and upwards, who demonstrated his ability to produce shirts of the highest standards. The pattern matching and relaxed fit, with touches of handwork all over, is exquisite and it's worth every penny.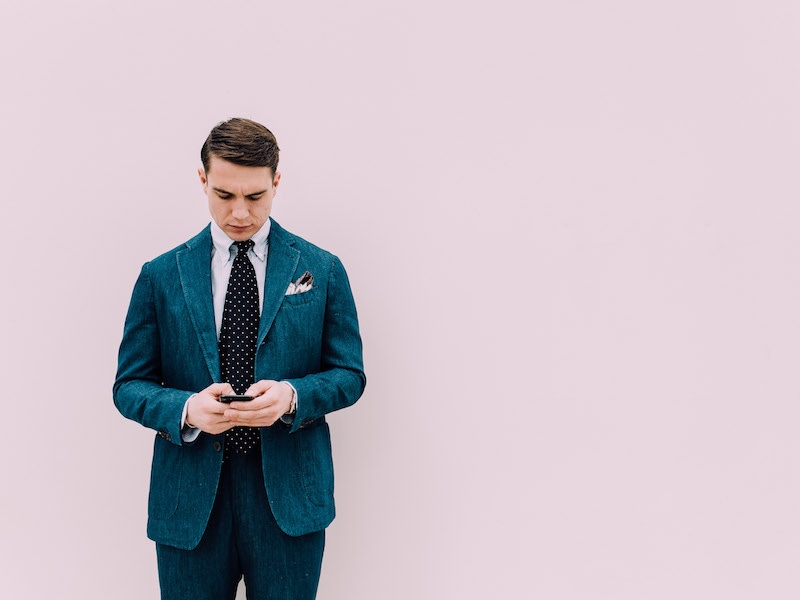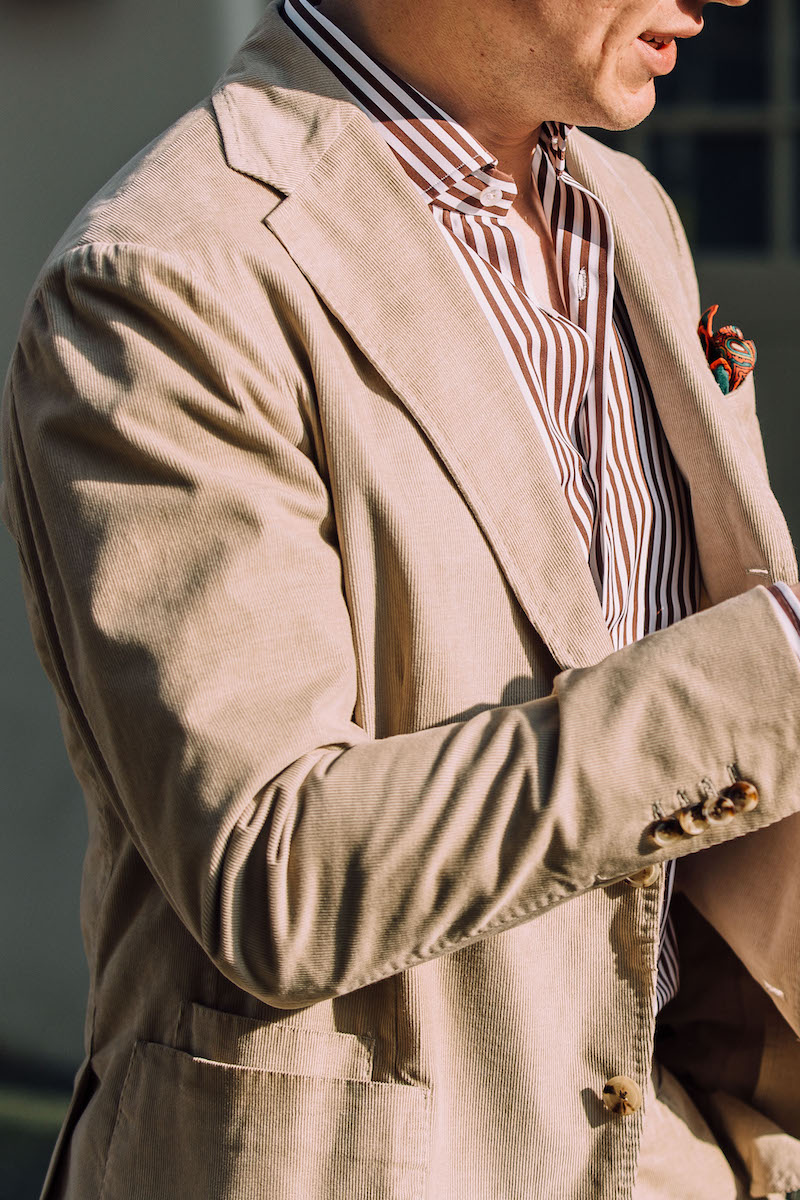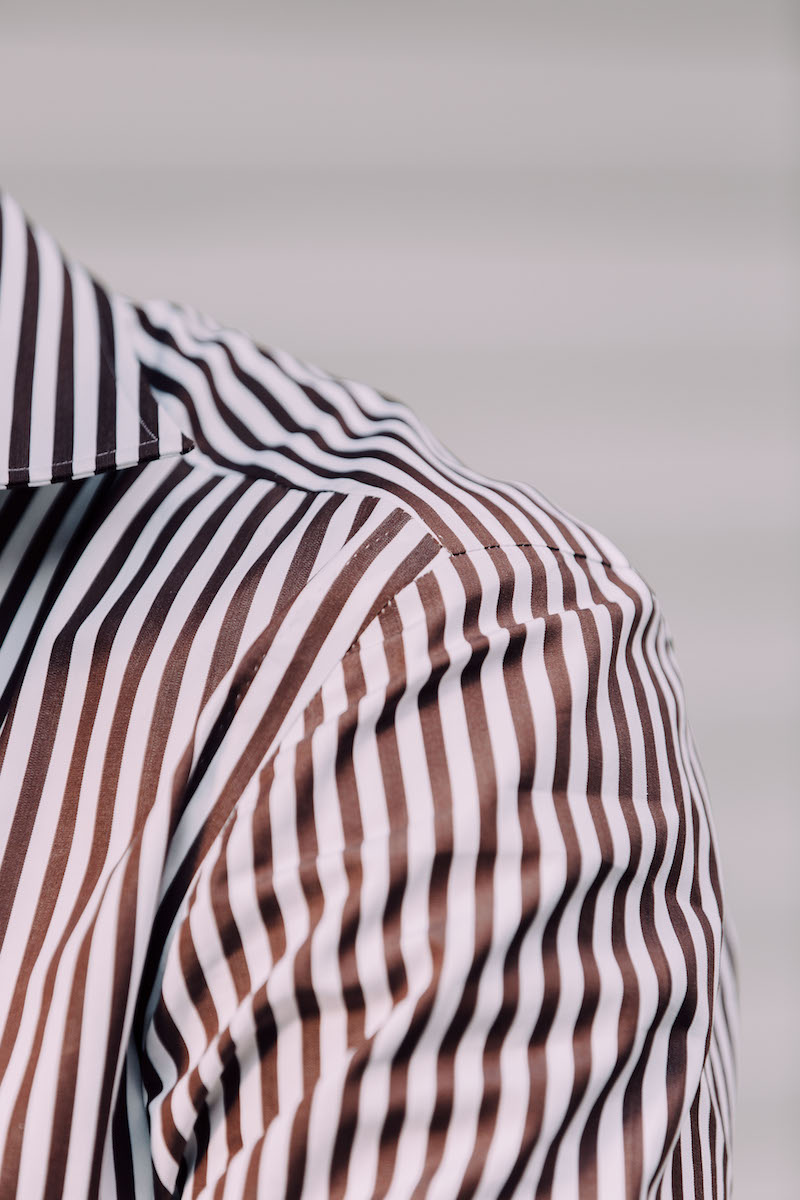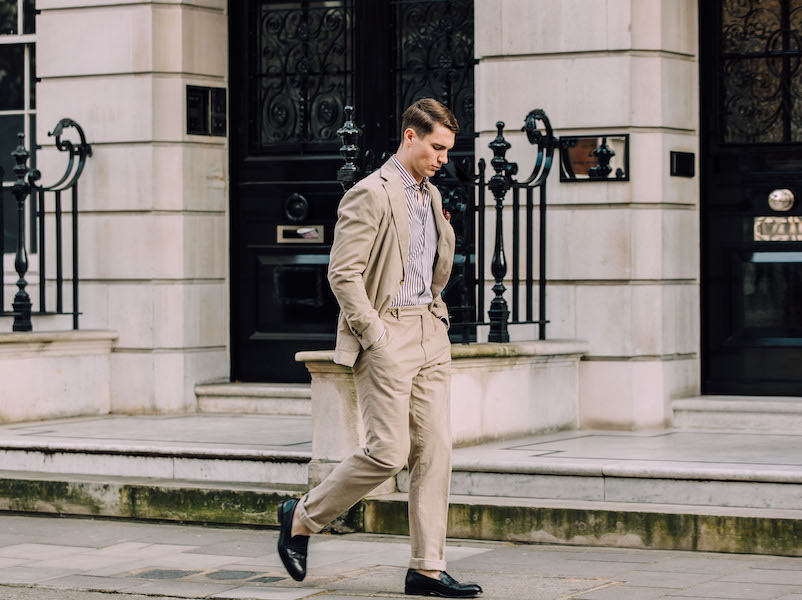 While Drake's takes centre stage, it would be wrong to not mention another exclusive which has been crafted by the incomparable Rubinacci house. This double-breasted navy jacket is cut from a tropical wool in Naples and is as light as a feather. A travel-friendly jacket that can take you from a morning meeting to the airport and out the other side to a dinner party and out, it's completely unlined and un-canvassed and as the weave is slightly open it allows air to breeze through. I've paired it with Rubinacci's Manny trouser in a beige cotton and a Breton stripe long-sleeve T-shirt from Armor Lux. Finishing it off is a pair of Belgian loafers from Baudoin & Lange, whom we've just received a new collection from. Made in east London using bespoke techniques, such as hand-lasting, in butter-soft goat suedes, the craftsmanship that goes into a pair of ready-to-wear shoes is largely unheard of.
Finally, I'd like to introduce Mc Lauren, an Italian knitwear manufacturer founded in 1952, whom we met at Pitti Uomo in June last year. Drawing inspiration from vintage designs and styles from the 1950s, it's unintentionally tapped into a burgeoning trend that's present at the moment. Men are now more than ever harking back to bygone era and bringing back those styles with a vengeance. Although Italy is not known for its cricketing prowess, which somehow rests several tiers below its rugby, this cricket jumper with red and blue accents is proving immensely popular for obvious reasons and would be a welcomed addition to your wardrobe that can be brought out on weekends spent in the country side.