Himel Bros: Vintage Inspired Leather Jackets
The Rake is privileged to welcome Himel Bros into its e-commerce fold. Purveyors of outstanding leather jackets, they're of antique importance, but made as new, using the finest materials and techniques to function mechanically.
In the orbit of artisanal craft, especially in the realms of high-ranking leather goods, there is usually a long history attached to the firm. The complexities in reaching the veneration from the aptitude of turning various types of leather into state-of-art pieces is usually matured through generations. Think about all of the famous well-heeled shoemakers and bag companies from around the world; nearly all have developed the techniques over many years. When one appears with goods adhering to the same level of process and quality, it is impossible not to take note; especially when it is one man who has single-handedly turned his love and experience of vintage leather jackets into a burgeoning company of bespoke and ready-to-wear jackets that delineate all of the originality that leather jackets of the 1920s and 1930s had. Made as new to function mechanically for the modern gentleman in mind, we're extremely excited to welcome Himel Bros onto The Rake's e-commerce platform. Based in Toronto the gentleman behind the firm is David Himel. A vintage leather jacket dealer in Canada's most populous city for over a decade, he has handled over two hundred thousand pre-1970s jackets and collected around two thousand during this time. With reference to his rarest jacket - a 1920s King O Fur Goatskin Grizzly jacket, he decided to make a version of it as he hadn't seen anyone make a pre-1940s Grizzly jacket. Before David assigned himself to the construction, his objective was to spare no limitations in quality. It meant spending two years doing preliminary research and then another two years doing research on materials. He had to track down the most common and durable leather used in jackets before the 1960s and he found that horsehide was only made in two tanneries across the world, in Japan and Chicago.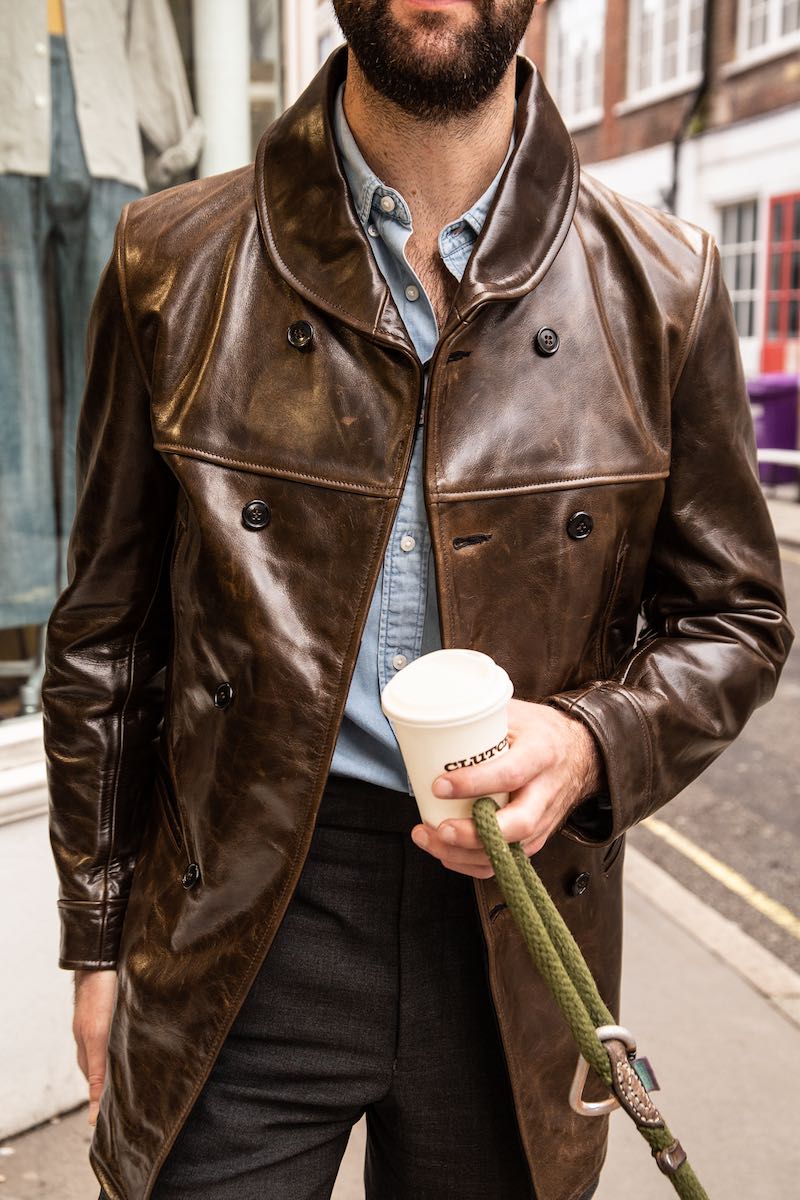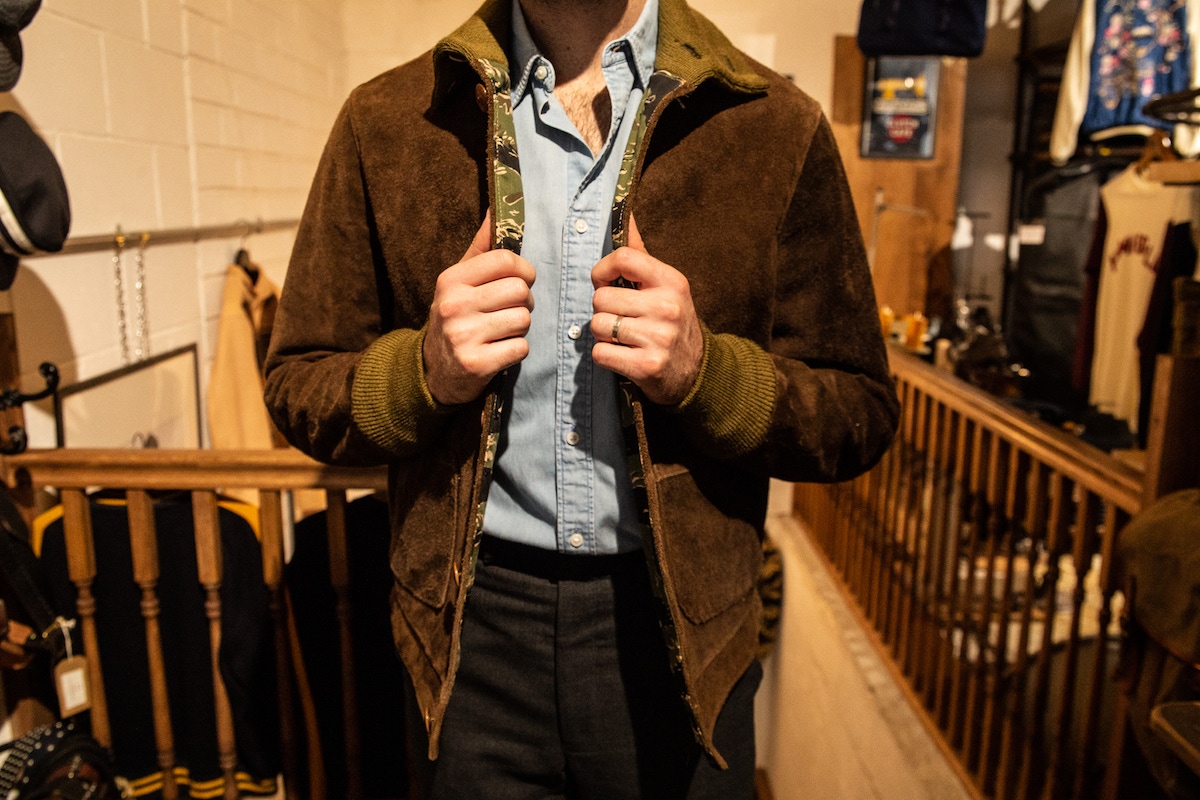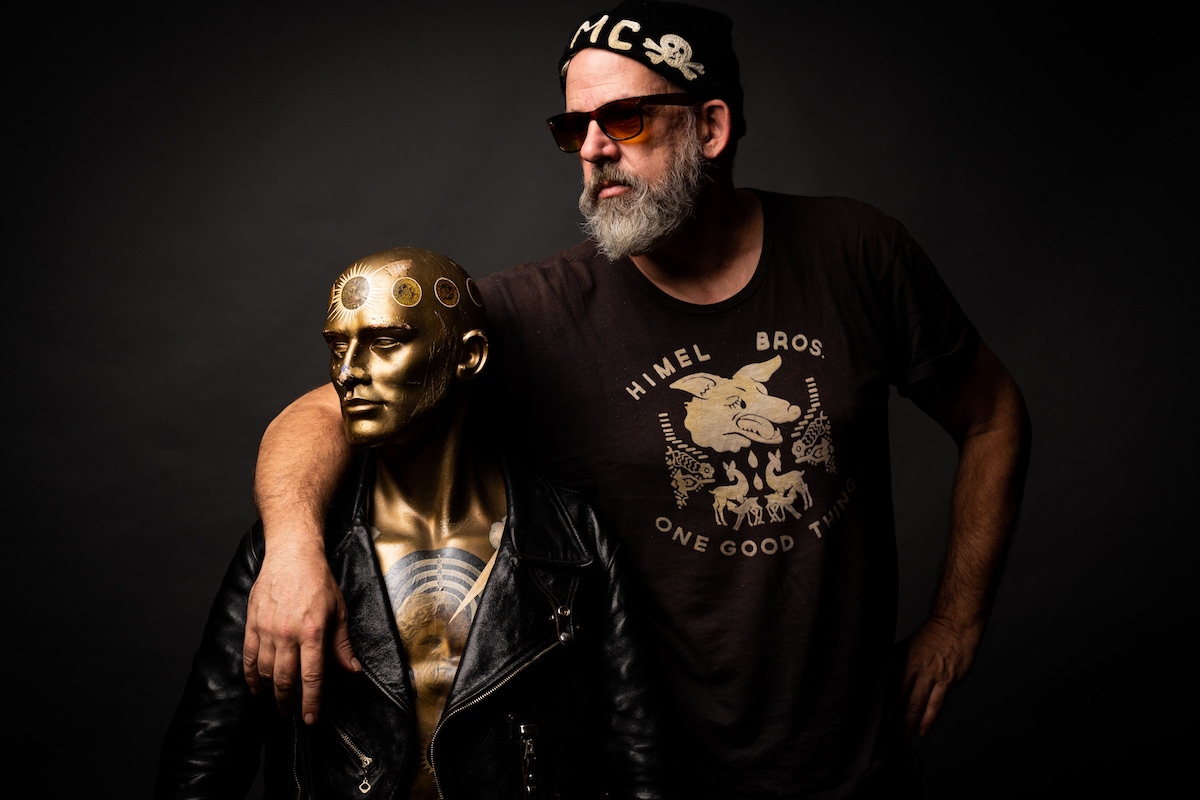 Shinki horsehide suede is from the Japanese tannery and is the material used for the version of the grizzly jacket, which we now have the pleasure of stocking on The Rake. The brown Okimakan Shinki suede jacket as it's called, is a beautiful jacket made with the intention of comfort, but it exudes this tremendous antique quality. The Okimakan balances authenticity with modern fit to create a slightly less tubular body while maintaining the large functional oversized waist gussets. "Okimakan" is an Algonquian word with a long, and often troubled history. It means "elected chief," and refers to the leaders of various Algonquian speaking Native tribes in Canada. In order for his designs to be as authentic as possible he traced everything from buttons and zips, dating back to pre-1960s to use, thus not taking cost into that much consideration. The buttons on the jacket are 1930s Art Deco melamine buttons replicated in Japan. Melamine material was an early plastic prized for its gloss, hardness, even colouring and used right up until WW2 with the invention of modern plastics like nylon and polyester.  The thread is provided by an American cotton thread manufacturer who has been open for more than 70 years. And finally, the buckles are original and are 1930s old stock deco pressed brass. Himel Bros, have somehow managed to construct a jacket that is extremely cool in appearance, whilst applying high-level craft expertise and using the very best original materials.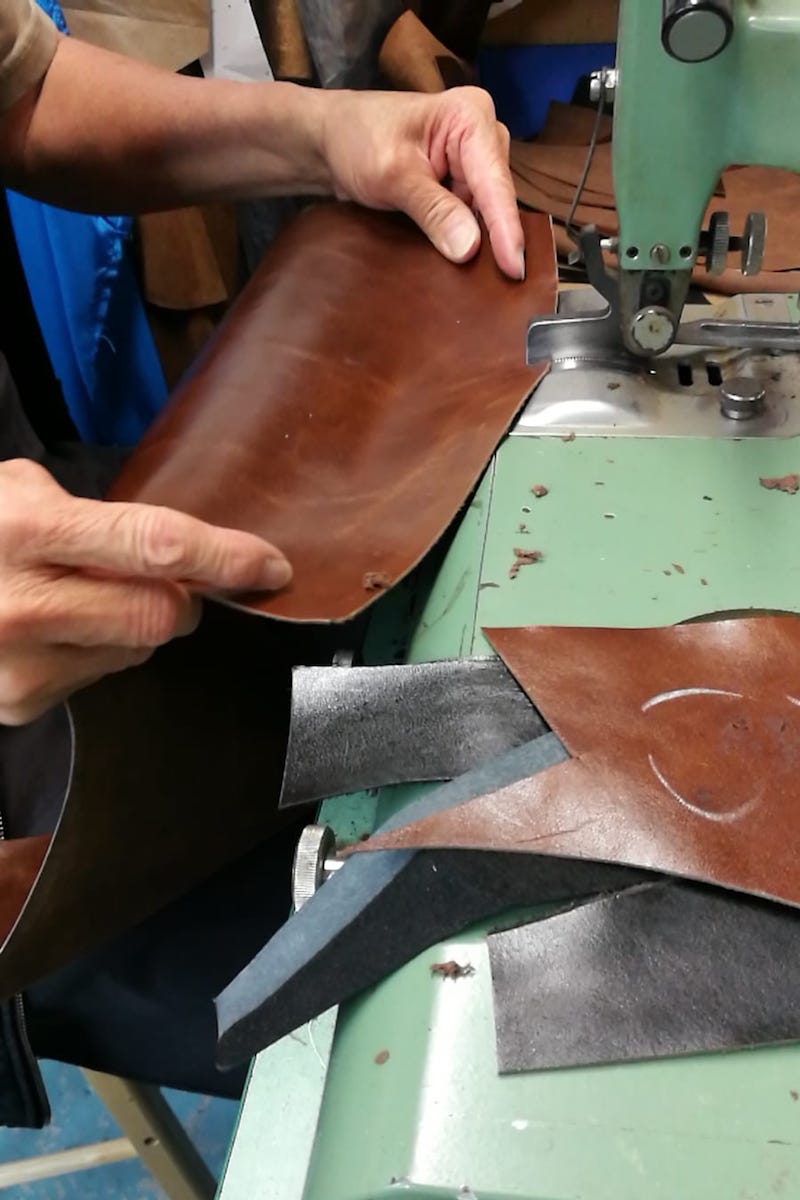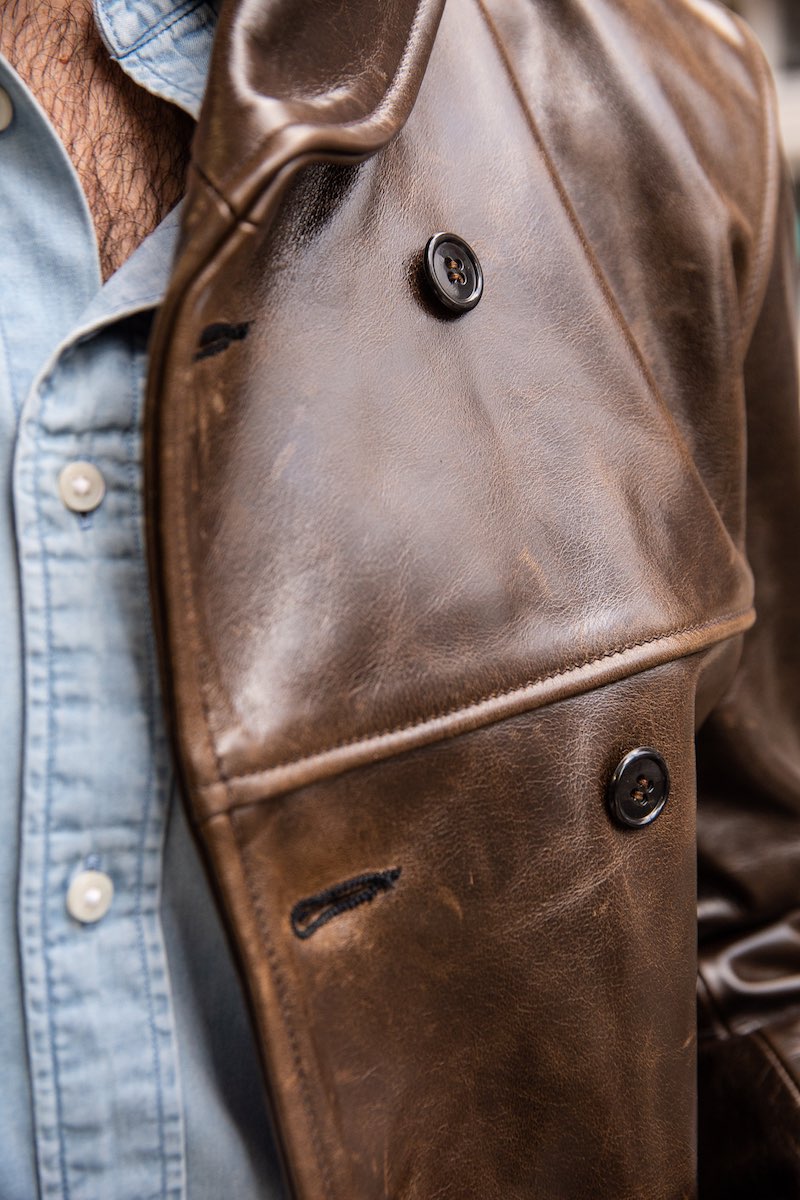 Every new design is made from scratch, which means that David has acquired a small team of jacket making experts with decades of experience. Most companies just rehash basic designs, but at Himel Bros each pattern is built from new, altered to work for movement, fit, design, construction and shape. In this vein the brand's dark brown leather Chinook jacket was designed from the ground up. A peacoat deriving from WW1 styles it is crossed with an early 1920s shawl-collared work coat. The collar was designed so that in the cold, wet or snow it could be buttoned up to keep your back, cheeks and ears warm. The jacket is double-breasted and is made from a very limited run of steerhide in a beautiful outward appearance of a waxy dull black shine with rich dark chestnut undertones.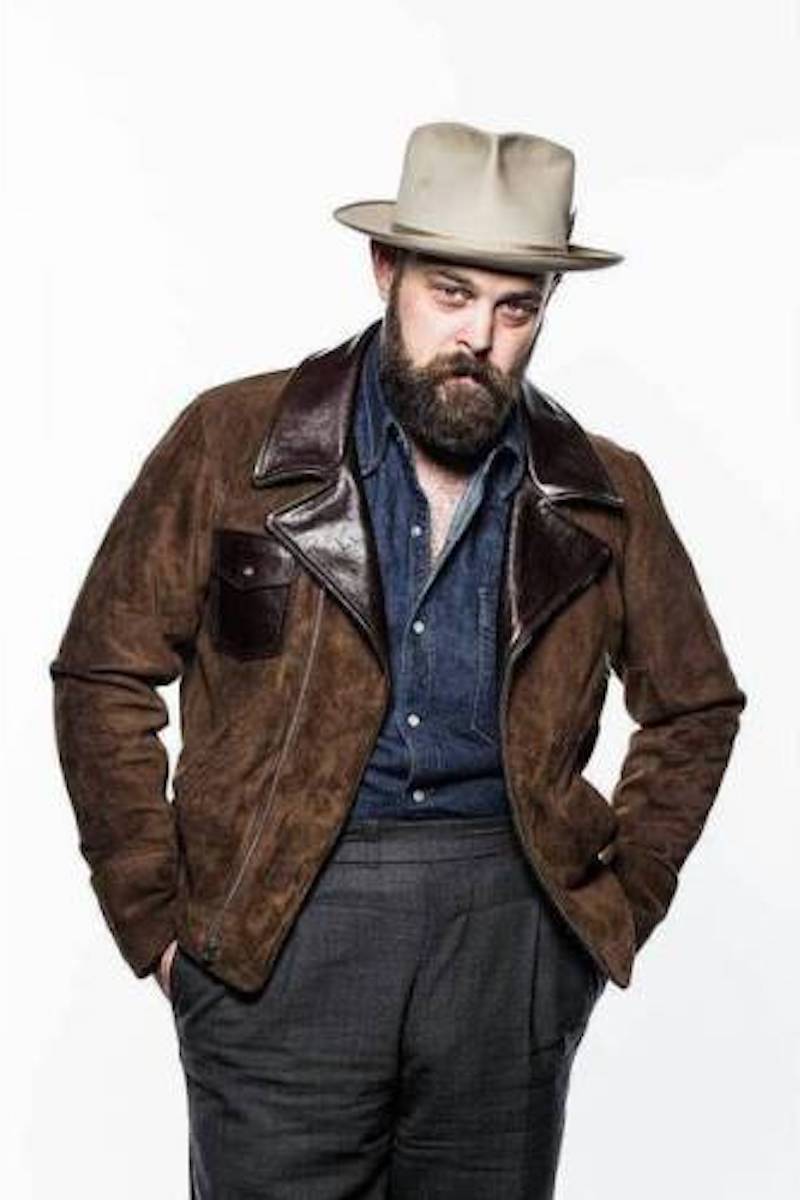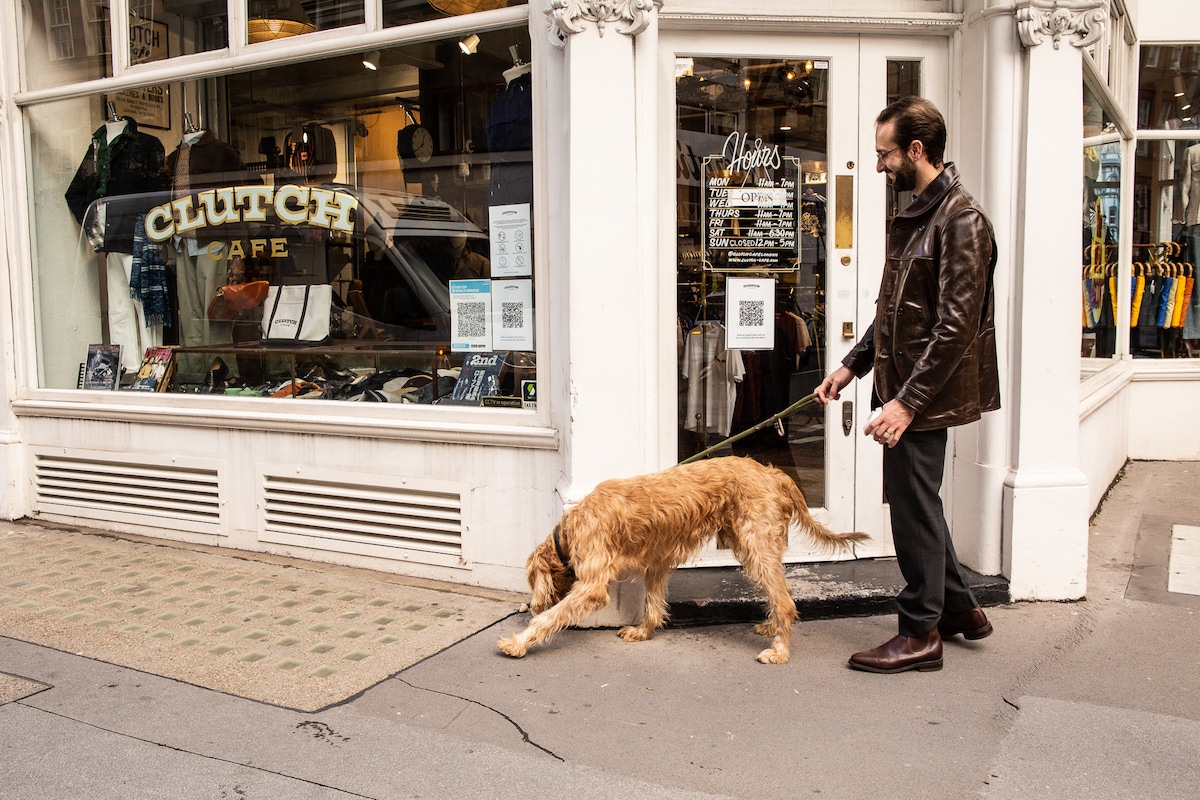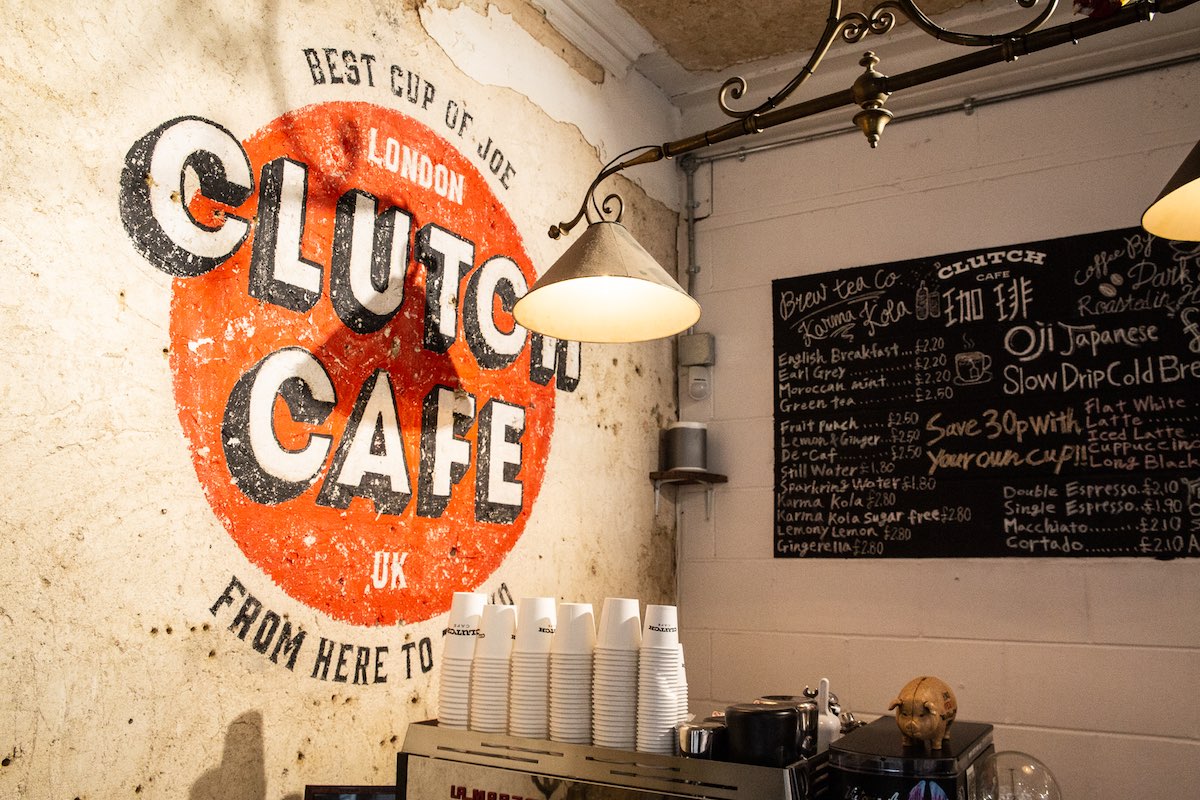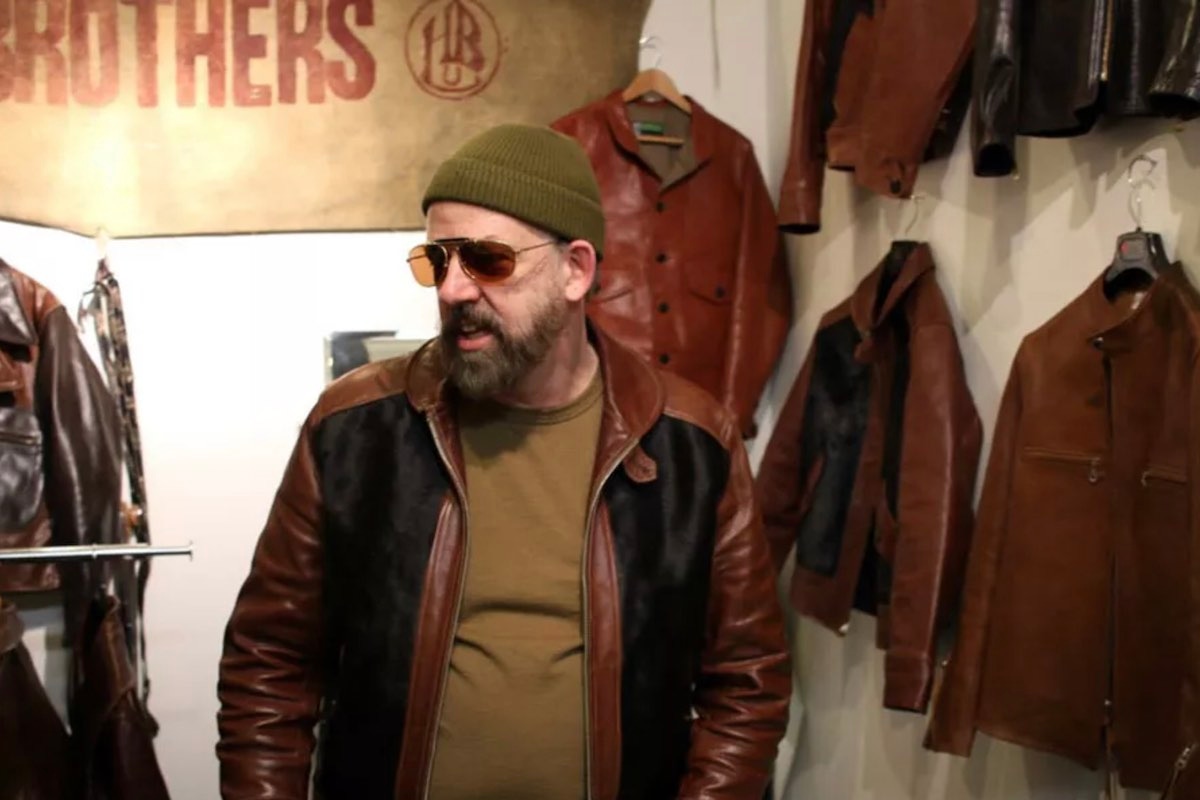 The leather has a really nice bendy pliant quality: it forms up easily and breaks in quickly. The leather also has a lighter brown "pullup": Pullup being the quality when leather is stuffed with oils and changes to a lighter colour when bent or abraded, creating a beautiful patina. The thread is Gutermann thread. One of the oldest thread manufacturers in the world, they have been making the thread for original jackets since 1891. Both jackets with their unique details are beautiful examples of how Himel Bros have managed to reference jackets from the past, but with completely new ideas rooted in their design.