A history of gentleman racers
A triptych of colourful characters from decades past shine a light on the glorious phenomenon of the gentleman racer.
The reasons why range from the prosaic to the romantic — the money needed to participate; the thrill and adrenaline that victory delivers to the man who, otherwise, has it all — but the elite have always gravitated towards racing machines. It's a phenomenon that stretches back to Alfred Dunhill, who dubbed the pecunious Edwardian aristos upon whom Kenneth Grahame based Mr. Toad his "Dunhill's Motorities". And it endures today, as mingling with the motorheads at
Goodwood
will demonstrate, not to mention Netflix's
The Gentleman Driver
movie, which charts the exploits of contemporary high-net-worth drivers Ed Brown, Ricardo Gonzalez, Michael Guasch and Paul Dalla Lana. Along the way we've had Count Louis Zborowski, a Kent-raised American and heir to a whopping (in the early 20th century) £11m, a man who unwittingly made a huge mark on pop-culture history by speeding past a schoolboy called
Ian Fleming
in a 23-litre, Maybach-engined beast named Chitty Chitty Bang Bang (the name was apposite — it was so loud it was banned from passing through Canterbury). We've had the exploits of the Scotch whisky heir Rob Walker, a man who, having learned to fly at Cambridge, was turfed out of the university air squadron for clearing the fences at the Cottenham racecourse in his Tiger Moth, and who, while competing at Le Mans in 1939 in a Delahaye previously raced by Thailand's Prince Bira, wore a blue pinstripe suit for his evening stretch before opting for Prince of Wales check for the 12-hour-long marathon the following day. And we've had Ferrari's earliest customers — men such as Count Gianni Marzotto, the owner of the fourth customer car built by the Italian marque (a 2L grand touring coupé), who followed Walker's sartorial example by winning the 1950 Mille Miglia wearing a double-breasted brown suit. ("I wanted to show that a race could be run as recreation — a nice long drive along the Italian roads in a powerful car, but just for fun," he said later of his dashing heroics.) Despite vehicle racing being largely a solo sport, it's a pursuit soaked in camaraderie, and participants in the past have formed troupes, the prime example being the Bentley Boys, a band of wealthy pals who honed the British marque's reputation for blistering performance throughout the 1920s.
The Bentley Boys
were led by Joel Woolf Barnato, the heir to a fortune from South African diamond mines who, a few years after purchasing Bentley, won a £100 bet while partying on a yacht near Cannes that he could drive his 6½-litre Bentley Speed Six to England before Le Train Bleu reached Calais. But a Bentley Boy equally deserving of a toast in an issue of
The Rake
devoted to the gentleman driver — indeed, a man widely considered to be the most gifted of the troupe behind the wheel — is Sir Henry Ralph Stanley 'Tim' Birkin, third Baronet. Birkin's place in the 1920s' European racing scene needs to be viewed against the backdrop of a broader post-WW1 spirit that, while correctly portrayed as one of laissez-faire hedonism, also had a tinge of trauma to it, felt most keenly by what
Ernest Hemingway
, in his epigraph for
The Sun Also Rises
, described as "a lost generation" — the disoriented and emotionally scarred who'd been in the thick of the action, mingling with revellers who were incapable of empathising with their pain. Commissioned into the British Army's Royal Flying Corps, Birkin served as a young lieutenant in Palestine, where he contracted malaria, a condition from which he never fully recovered. A young man who'd carried the nickname 'Tim' into adulthood — as in, the children's comic book character Tiger Tim, with whom he shared restless dynamism and a hankering for adventure — came back to England a diffident, unassuming man with a persistent stammer. None of which, incidentally, stopped him being a hit with the opposite sex.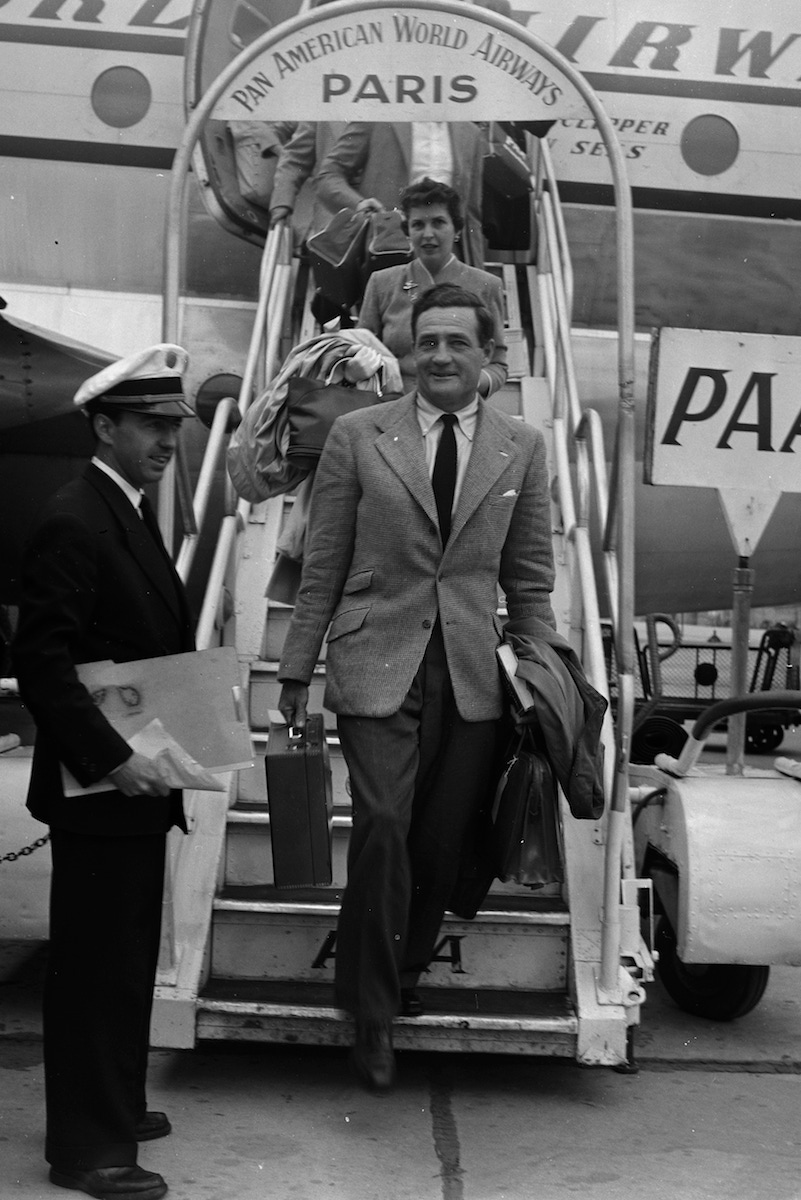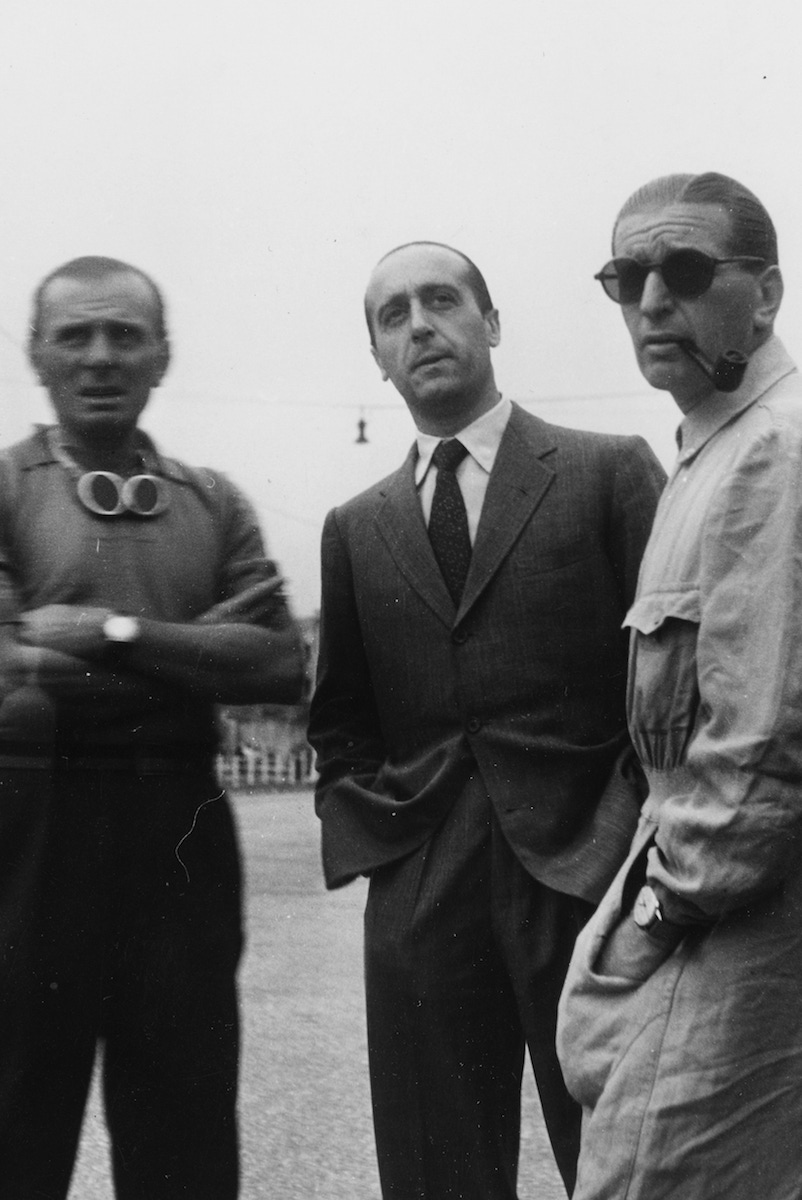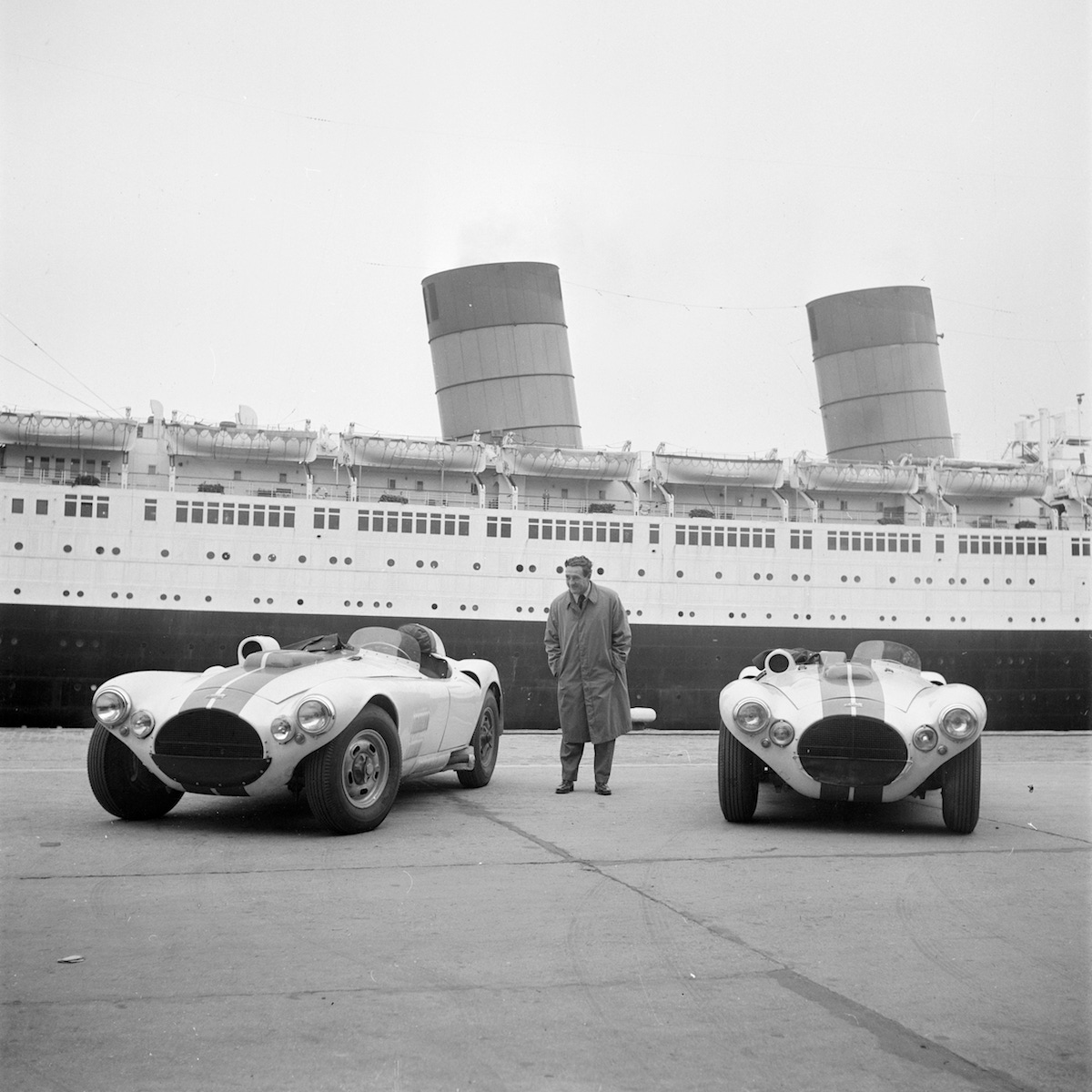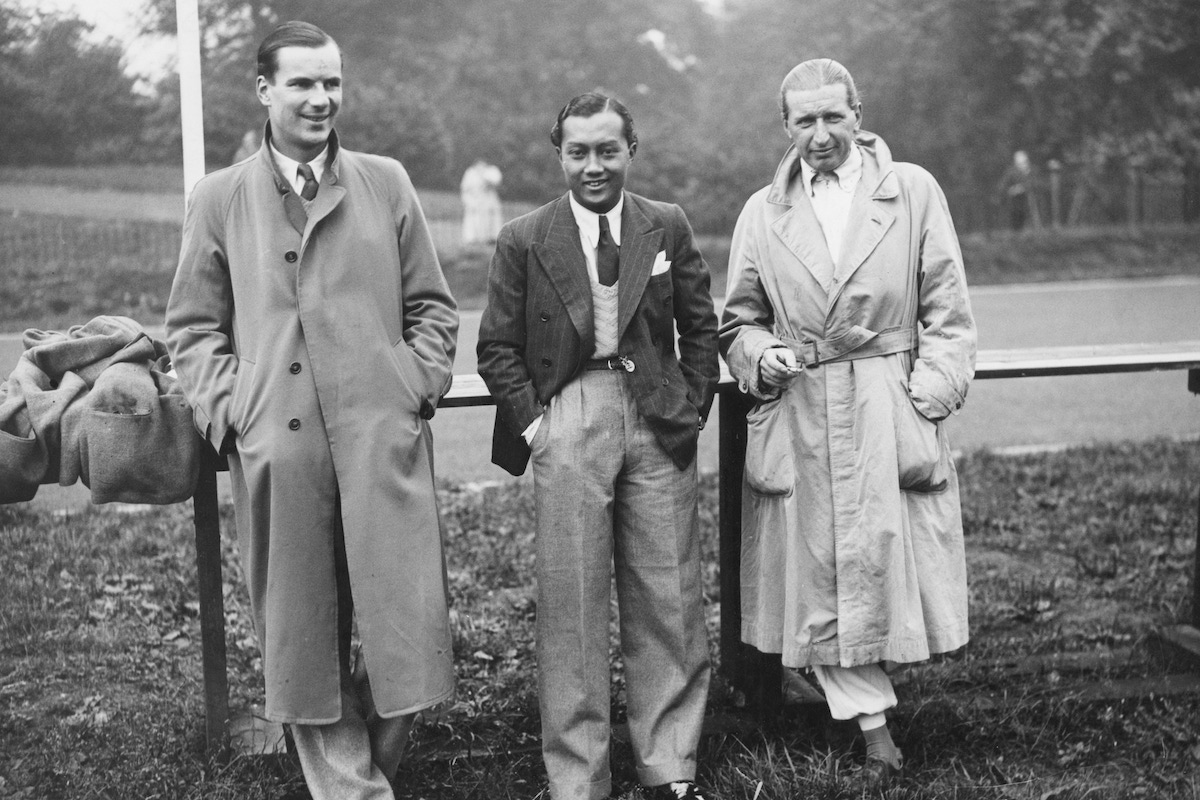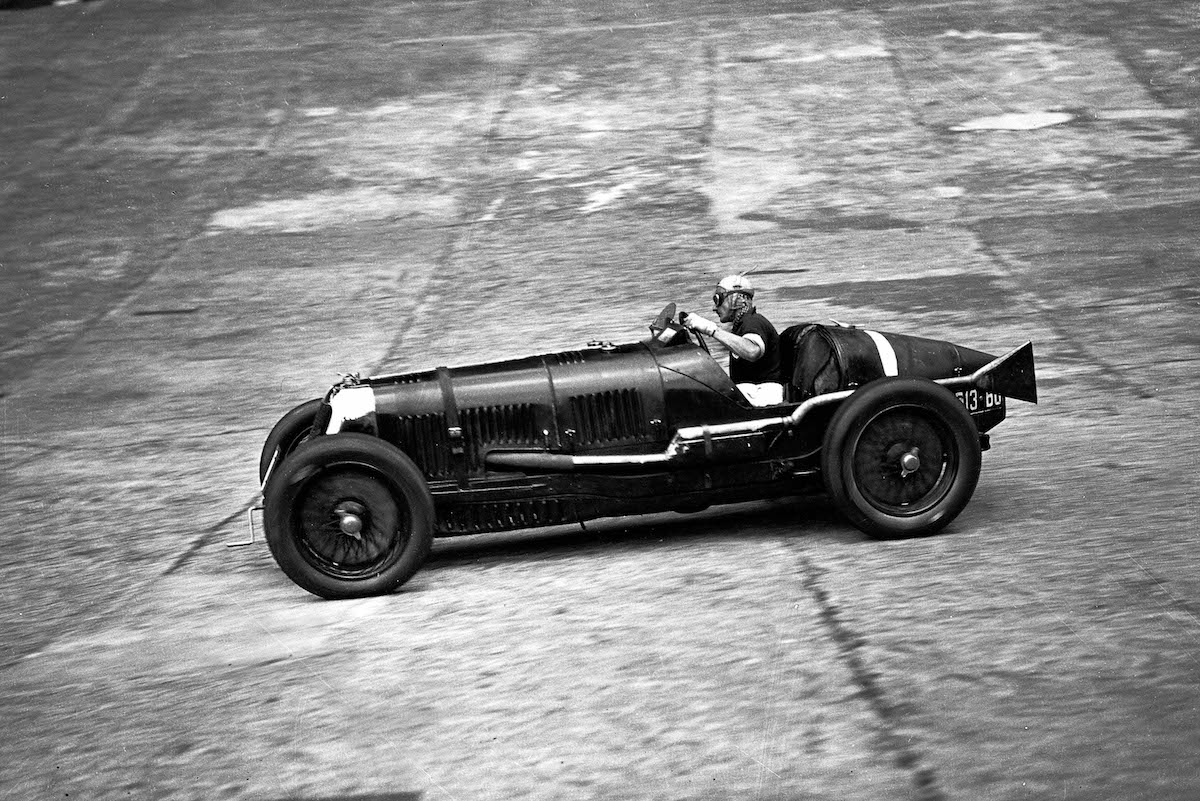 Perhaps somewhat immunised to the horrors of death — even after his brother, Archie, another of the Bentley Boys, was killed during an early morning practice session for the 1927 Isle of Man TT races — Birkin was anything but shy when expressing himself in his comfort zone: clad in wind cap, goggles and polkadot scarf, and at the controls of his Bentley 'Blower', a supercharged version of the marque's 1927 4.5-litre car that he developed with his own money, his vision having been eschewed by Bentley's top brass. "Dangers, the need for caution, and the advantages of a waiting race were all sacrificed to the love of brilliant driving at high speed,"
The Times
once wrote about him, while his great-great-nephew Sir John Birkin — who wrote the screenplay for a 1995, 50-minute drama starring Rowan Atkinson as his distinguished relative — recalls: "Sailing, shooting and cars was what he lived for, and he spent, really, all the family money on it. He wasn't the sort of guy who won all the races — he was more concerned with maintaining lap speeds and records. On one occasion, at Le Mans in 1928, he managed a lap with an average speed of 85mph — all on three wheels because one had blown out." Applying his driving prowess to more mischievous means on one occasion, he managed to commandeer a Bentley up the staircase of the Savoy Hotel during a presumably well lubricated dinner. Birkin might have been nonplussed about crossing the finishing line first, but he still recorded two wins at Le Mans 24 Hours, finished second at the French Grand Prix at Pau, and held the record lap time at Brooklands before disaster struck. While competing at the Tripoli Grand Prix in 1933 in Australian Bentley Boy Bernard Rubin's
Maserati
8C, his arm made contact with the car's red-hot exhaust pipe, and — partly because of the malaria, it's thought — the wound turned septic, leading ultimately to his death aged 36. His Bentley Blower — 007's choice of vehicle in three Bond novels — was sold for £5,149,800 to an anonymous bidder at the Goodwood Festival of Speed in 2013. Meanwhile, in Italy, almost as if unwittingly taking the baton from Birkin, Count Carlo Felice Trossi, a young engineering buff from a banking family who enjoyed dabbling with racing boats and airplanes as well as cars, was forging a reputation for himself in the burgeoning Italian motorsport scene. Known as 'Didi' to his friends, this consummate gentleman racer — born in the family's ancestral castle at Biella, no less — was several parts sprezzatura and several more parts allegro off the track, a pipe perpetually clamped between his lips, while his style on it might have been described as "blisteringly unhurried". Having been an early financial backer of Enzo Ferrari and one of the team's primary drivers, Trossi became president of Scuderia Ferrari in 1932. Yet despite success from the outset — he finished second in his first race, the 1932 Mille Miglia, representing Scuderia Ferrari; came fifth on his G.P. debut at
Monaco
in 1933; and enjoyed several victories in subsequent minor events — he, like Birkin, found himself dissatisfied with the motorised beasts at his disposal.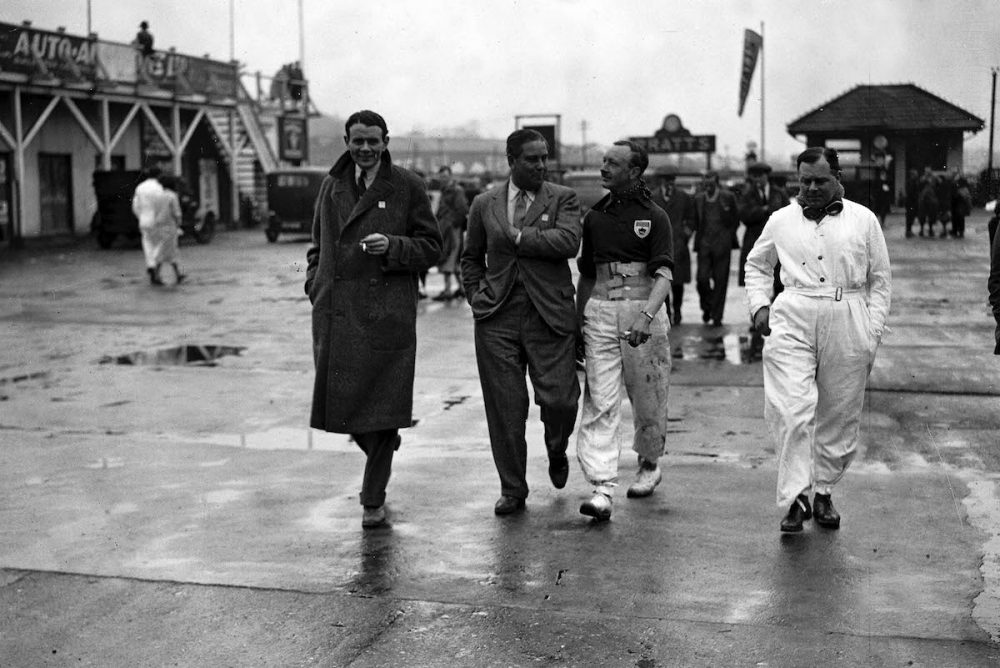 And so, living as he did in an era when cars were custom-built works of art, and having already commissioned the supercharged 7.1-litre 1930 Mercedes-Benz SSK 'Count Trossi' (the 'Black Prince', as it became known, is now part of Ralph Lauren's collection), he designed and built his own concept vehicle in the dungeons of his castle. An audacious 16-cylinder, two-stroke cycle torpedo with an air-cooled engine and an aircraft-like body, the TrossiMonaco was a radical machine but, prone to overheating, never ended up racing despite its dashboard needle reportedly teetering around the 155mph once at Monza. Unfazed, Trossi joined Maserati in 1936 and — with his gold, 46mm-diameter
Patek Philippe
(sold at auction in 2008 for $2.25m) an ever-present on his wrist — he raced in the German G.P. and the Vanderbilt Cup in America. But his greatest achievements on the track would come after serving as a fighter pilot in the Italian Air Force during world war II, with the then all-conquering Alfa Romeo team: notably, victory in the 1947 Italian Grand Prix on the streets of Milan's Portello district and a second grand prix win at Bremgarten a year later. But by now Trossi had been diagnosed with the brain tumour that would make the 1948 Monza Grand Prix (in which he finished second) his last before he died shortly after his 41st birthday. The tendency to seriously bolster the aesthetics and performance of existing cars wasn't confined to Europe, as a young Briggs Swift Cunningham — a Cincinnati-born heir to a family fortune made in meatpacking and financing — would have confirmed with no little glee, when recalling a post-world war I childhood spent taking part in impromptu street races with a maternal uncle who'd replaced a Dodge touring car's engine with that of a Hispano-Suiza aircraft. It was clearly a formative experience: by the time Cunningham appeared on the cover of
Time
magazine a few decades later — having constructed his own sports car team, and grafted America's post-war racing culture on to Europe's burgeoning scene — he'd also established himself as a producer of Italian-bodied, Hemi-powered grand tourers and sports racers in Florida. Cunningham was only 22 when he dropped out of Yale after two years (with only a more entrenched love of yacht-racing to show for his studies) to marry the daughter of a New York industrialist. During their extended honeymoon in Europe, he visited the Monaco Grand Prix, got into bobsleigh in St. Moritz, had a 6C 1500 Alfa Romeo and a Mercedes-Benz SS delivered to his Paris hotel by German racer Rudolf Caracciola, took part in a series of Riviera races in a six-metre sailboat shipped to France, and won an award for best open car with the Mercedes at Cannes' Concours d'Élégance. Returning to their new home facing Long Island Sound and a life of golf, tennis and racing six-metre yachts around America and the Mediterranean, Cunningham qualified for his private pilot's licence just before the outbreak of world war II, and, having been rejected by the U.S. Navy due to asthma, instead took part in monitoring the Atlantic Coast with the Civil Air Patrol in his own plane.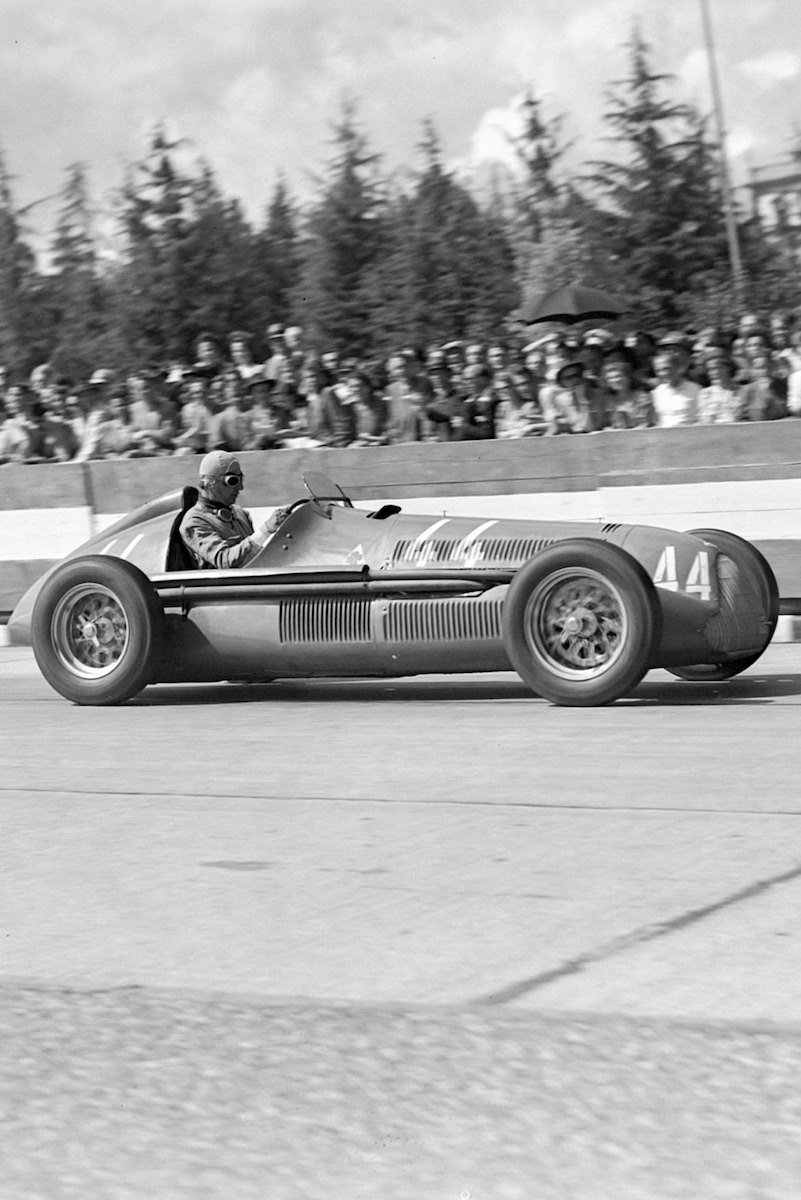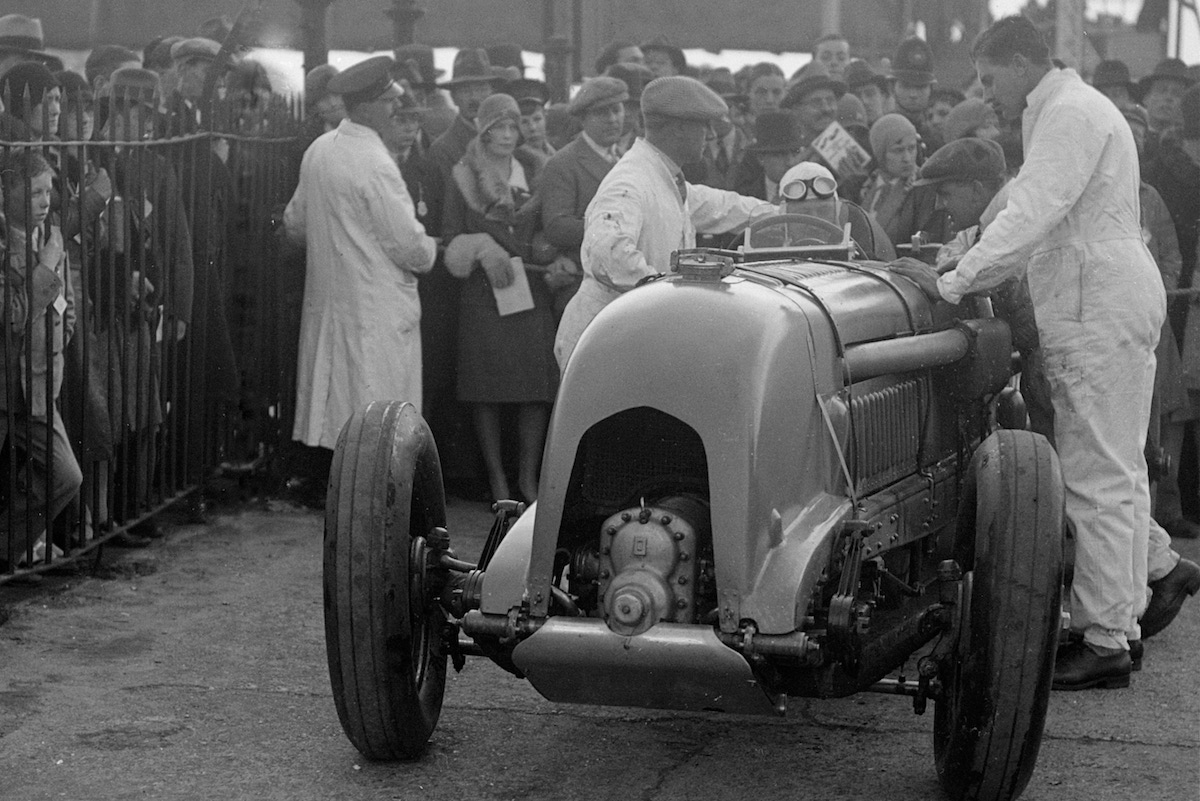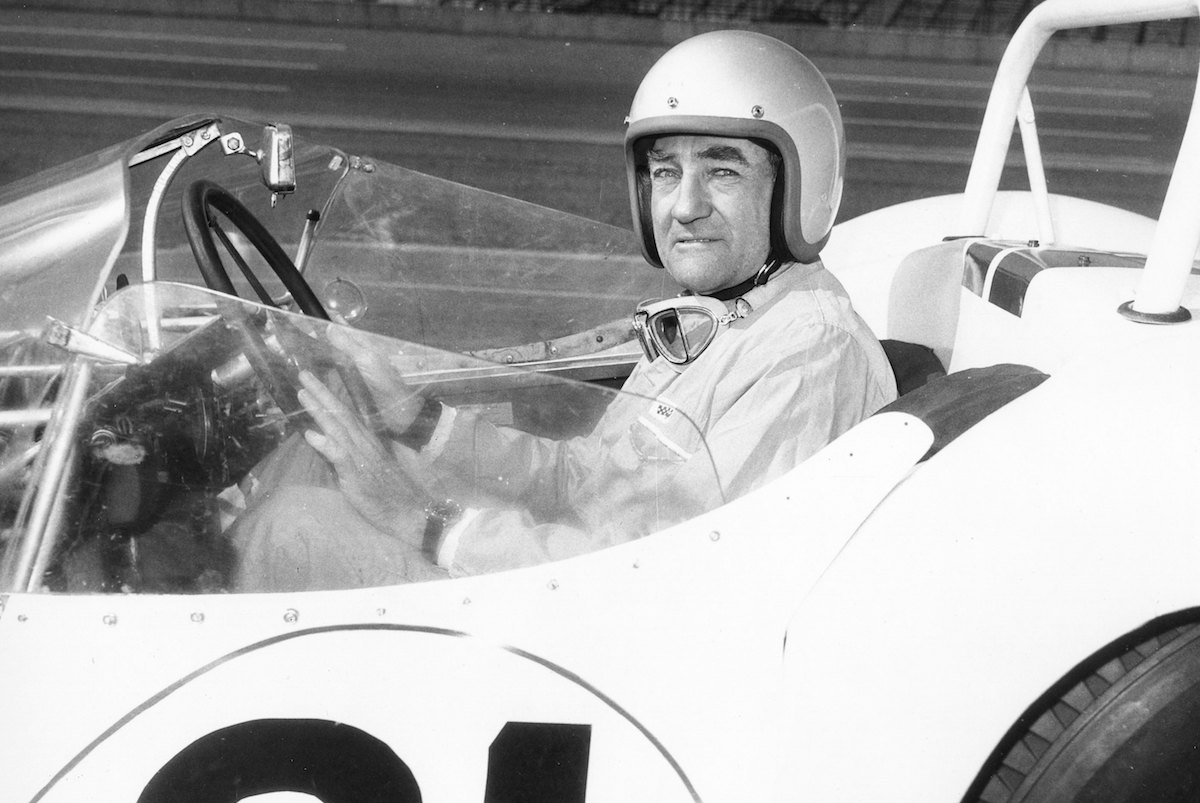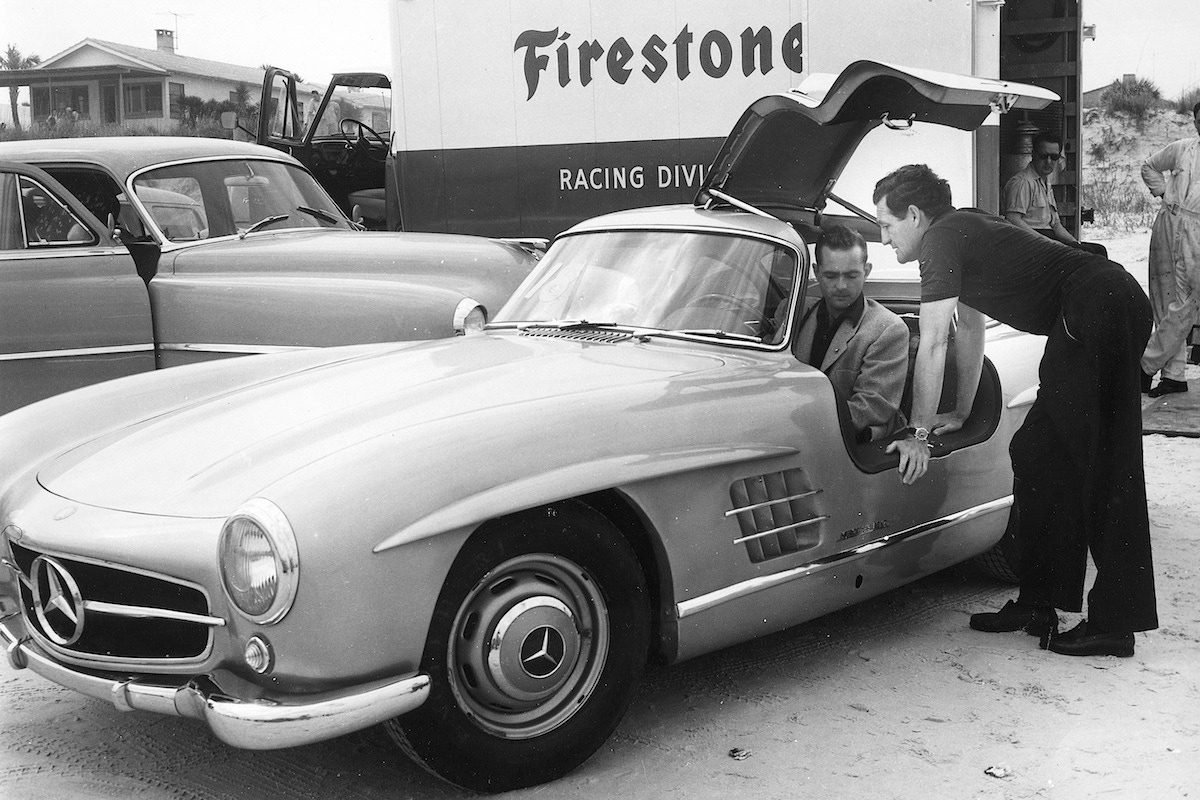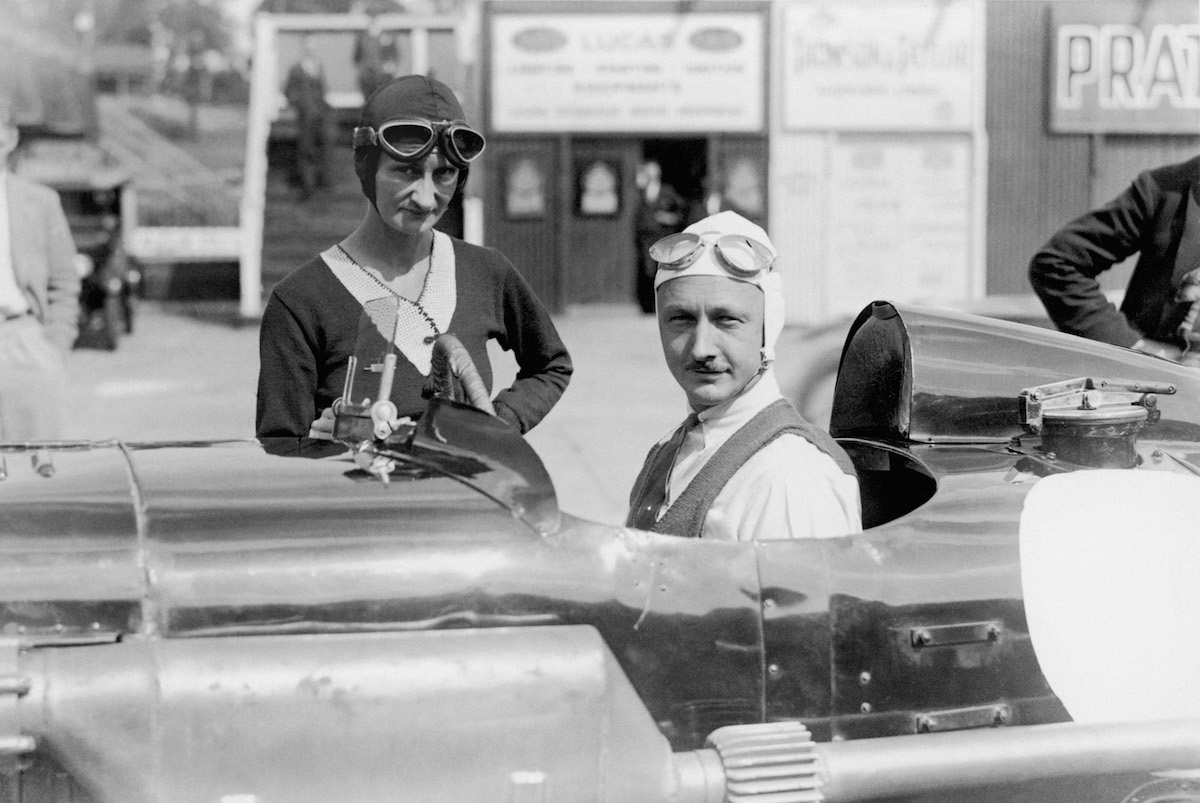 It was the 1948 Watkins Glen Grand Prix that reignited his passion for all things automotive. His specific goal? Egged on by Sports Car Club of America founders Sam and Miles Collier, he yearned to achieve what Chrysler, Stutz, Du Pont and a Duesenberg J entered by a Romanian prince had all failed to do in the past: take American vehicles across the Atlantic and conquer the cream of European automotive manufacturing on their own turf, at Le Mans 24-Hour. His 'Fordillac' hybrid (a Cadillac chassis with a Ford engine) having been rejected by the Automobile Club de l'Ouest, he entered two 5.4-litre Cadillac saloons in the 1950 race, one a boat-like behemoth rebuilt by an aircraft company (dubbed Le Monstre by incredulous French observers ), the other a stock Series 61 coupé he called Petit Pataud (or 'Clumsy Pup'). Clumsy Pup finished 10th, with Le Monstre — partly because Briggs had to dig it out of a sandbank with a borrowed shovel — coming in 11th. In subsequent years, the extraordinary vehicles manufactured at the Cunningham team's H.Q. in Palm Beach, Florida — one of which fused a Ford-based coil-sprung wishbone front suspension with a De Dion rear end and Cadillac drum brakes — never quite made the grade at Le Mans, although in 1953 one machine, shared by Phil Walters and John Fitch, held second position for much of the race before a mechanical niggle forced it to retire. Briggs achieved his personal best result, a shared fourth place, in a C2-R alongside Bill Spear in 1952. Cunningham's dream of winning Le Mans ended in 1955, though, when his prototype C-6R endured only 18 of the 24 hours, never running higher than 13th. His ambitions moved from land to sea: three years after that last stab at Le Mans, Cunningham skippered the 12-metre sloop Columbia in the 1958 cup races off Newport, Rhode Island, successfully defending the America's Cup against a British challenger. Most remarkably of all, he'd only stepped in because the original choice of skipper had been grounded by heart troubles. Victor Romagna, who sailed with him, offered an admirable explanation as to why he was trusted in the role: "Briggs was like a fine violinist with boats — he would need someone to do the tuning, as one might with a Stradivarius, but afterwards we would hand the boat back to Briggs. Then he would play the instrument absolutely perfectly." So what exactly spurred these three men towards a passion for racing? A passion so fervent they could see nothing but limitations in the sharpest of performance vehicles of the time? Does
Hunter S. Thompson
's famous quote — "Faster, Faster, until the thrill of speed overcomes the fear of death" — offer a satisfactory explanation? Alternatively, perhaps fear of death was battered out of the way by both the great wars, and a sheer will to live (a peacetime yearning to indulge in heroism and hedonism as two sides of the same coin) moved into its place in the decades around the conflicts? Perhaps a quote from
Steve McQueen
— "Racing is life; anything that happens before or after is just waiting" — offers the purist's explanation as to why gentlemen of means love nothing more than putting hand to wheel and pedal to metal.