California Love: Hollywood Hot Rods
Combining a respect for tradition with a fierce innovation, Hollywood Hot Rods of Burbank, California are helping to redefine contemporary custom car culture.
In his black tee and camp shirt, black Converse and jeans, with his hair slicked back, Troy Ladd - a film-star name if ever there was one - certainly looks like he belongs to the middle of the last century, possibly somewhere outside a diner. "Do I miss the construction industry?" asks the man who gave up a job as a building projects manager to pursue a boyhood dream. "No! I mean, I had to wear a tie..." His style is much more in keeping with his current line of work: as the founder and creative head of Hollywood Hot Rods, of Burbank, California, and unarguably one of the world's top custom car builders.
"Over the years I've lost a lot of money because for me this isn't about the money - it's about doing cool stuff," Ladd says. "It's about the art, about going over and above what's expected by the client. In fact, I'd happily charge less because the client allows us to explore the art. We're both partners in the project. And that works - I think Hollywood Hot Rods has done more in a shorter period of time than any other company. Our brand is recognised internationally. And that's pretty cool."
Indeed, in the last 17 years Ladd has helped the making of hot rods undergo a revolutionary reappraisal, from folk art to design discipline, street scene to the stuff of serious car collectors. And small wonder. Typically half of each car Ladd builds is based around a donor vehicle - often a heap that has been sat rotting in a barn for the best part of half a century - but the other 50 percent is made from scratch, down to the smallest nut and bolt.
The results are a long way from the cut-and-shut variety of more egocentric, home-built hot rods. Take, for example, his Mulholland Speedster. It's the winner, this year, of both the Grand National Roadster Show's America's Most Beautiful Roadster and the Sacramento Autorama World's Most Beautiful Custom award, both shows something like the Oscars and Emmys of the custom car world. The awards' titles are spot on for this 1936 Packard, re-worked into something that looks both forward and back. Ladd, it seems, is the bespoke tailor of fenders, light lines and cant rails.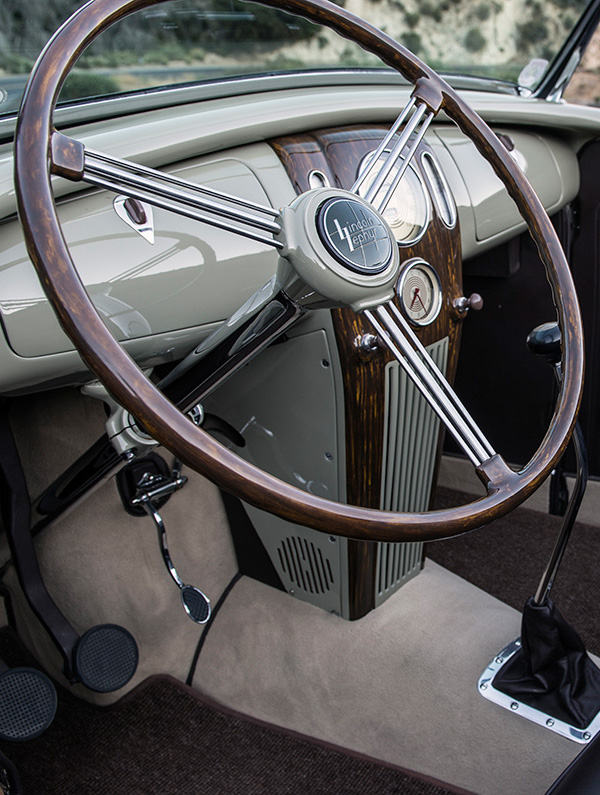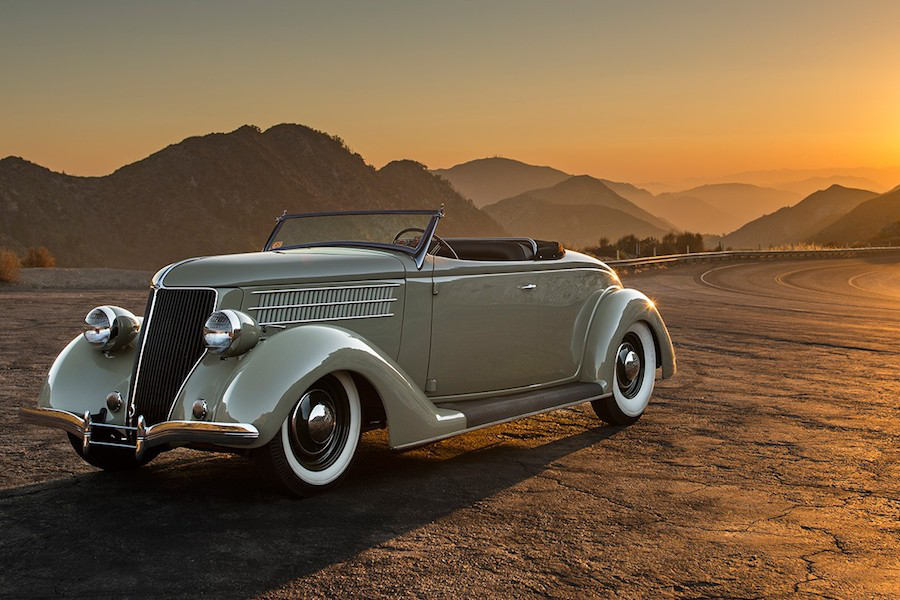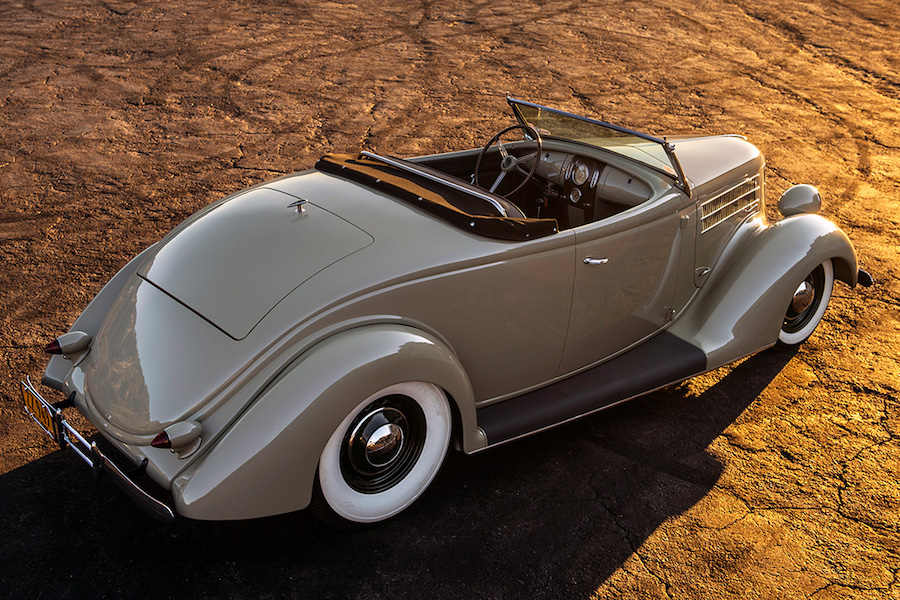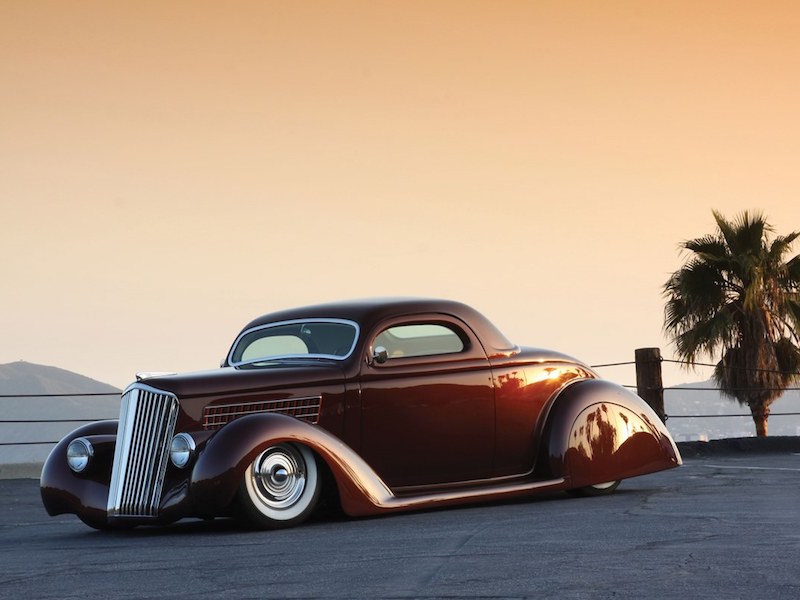 "I don't know where the line is between custom making and coach building really," says Ladd. "We can chop a car, which is basic hot rod customization. But then rather than round the corners, we make whole new ones, or make the whole back half of a roof. It's not restoration and it's not customization anymore but somewhere in between - and that's where the real creativity comes in."
Certainly, while not all of Ladd's cars hail from 1935 to 1948, or what the custom car world widely considers to be its golden era - Hollywood Hot Rods recently re-worked a 2014 Mustang convertible for Ford, giving the car an aluminium lift-off top and re-designed rear end, among other changes - but it's these that draw a crowd. It's also these that encourage clients to part with up to $250,000 and wait maybe two years to get anything back.
But when they do, it's special - and, it's worth noting, costs less than many a production super-car. Ladd's '40 Beers' 1940 Ford, or Bugatti-inspired 1932 Ford Coupe are cars to inspire trends for the unconventional among other rodders - Ladd's 'Brooklands Special', an homage to inter-war British motor racing, was painted brown, a choice few more predictable builders would risk. It's all about the body for Ladd, not some kitsch, flamed out paint job. Even to anyone who lived during that golden era Ladd's cars might seem uncanny, familiar and yet something other, especially when it comes to build quality.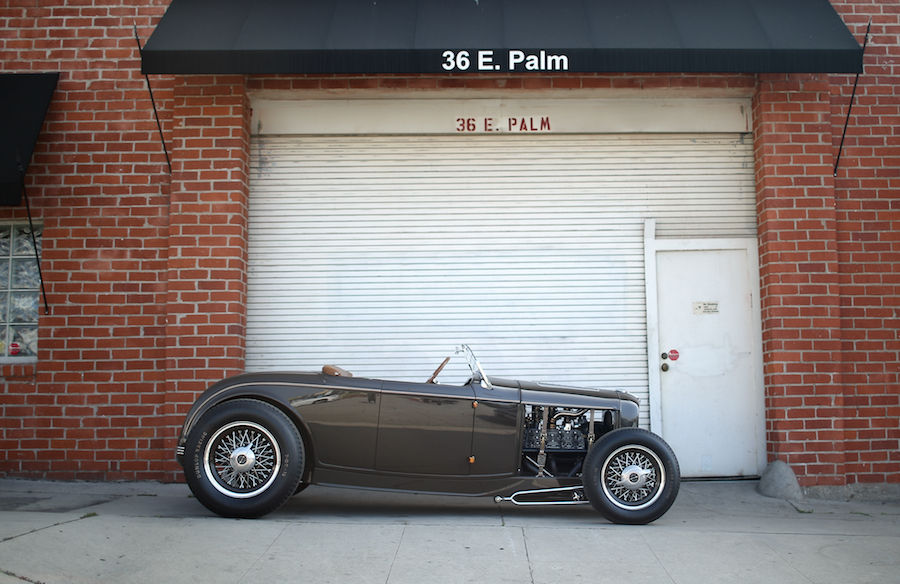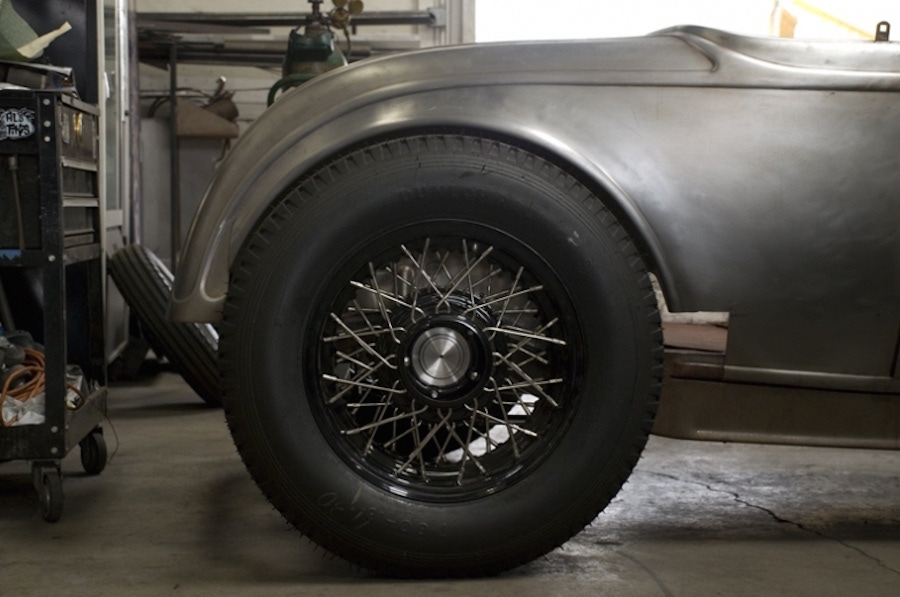 "Here in California there are hundreds of shops with the capability to make a shiny hot rod," Ladd says, "but there are very few that have an artistic style you can identify. Getting that is the hard part. Ours is a traditional aesthetic. We love vintage things. But we don't build period-correct cars. We always want to do something new. It's taking the historic DNA and then making it sleeker, sexier. 
We often find that if we [hired] someone who has a lot of experience in building hot rods, then that's not the good thing you might imagine it would be," Ladd adds. "If we're doing, say, a '32 Roadster, then they have a very fixed idea what a '32 Roadster should look like. But the young guys we work with here don't - so they work without boundaries."
This follows, in part, from Ladd's nuanced aesthetic. He took to fixing up cars as a teenager - a hobby he was introduced to by his grandfather, an engineer and inventor of a towed sonar array. By the time he was a grown man it was an obsession, shaped by a notable leaning less towards American auto machismo as car styling from pre-war Europe, crossed with a fascination for aeronautical design. Ladd was the guy who, perhaps to the consternation of his boss, always left work bang on 5pm - so he could get to his garage to work on his latest car. In time, his girlfriend suggested that perhaps he really should make it his living. And so, a business plan, bank loan and cashed pension later, he set up auto shop. Within a decade he had won the prestigious Builder of the Year award.
That's builder of cars, not of houses, of course. "DIY, plumbing, all those kinds of things have always come easily to me," says Ladd. "But the artistry has just evolved as I've worked. It takes time to develop your eye, to start to understand proportions. Besides, it's all recycled. Everything has been done before. It's about how you connect it all in your own way."