Holy Smokes: How To Enjoy Your First Cigar
"The cigar is something that commands respect.  It is made for all the senses and all the pleasures; for the nose, the palate, the fingers, the eyes. A good cigar contains the promise of a totally pleasurable experience." – Zino Davidoff.
So you've finally decided to take the plunge and try your first cigar. It's a big step in to a whole new world and I think it's worth taking a bit of time to do some research. Bad information and poor cigar choice could be your first and last cigar. The son of one of my good friends and guests at the Edward Sahakian Cigar Shop finally decided (just before New Year) in 2016 to try his first cigar with us at the Davidoff shop in St James's.  This may not sound so momentous but, Tej has been saying for the past three years at least, that he will try his first cigar with his father, Rohit.  When he finally committed to a date and time, I was happy to attend.  Eddie Sahakian, the son of Davidoff shop owner Edward, took him through a series of questions like below.  Staring at 200+ choices of cigars is rather daunting for anyone, so trust your retailer or cigar sommelier to guide you.
Before you have your first cigar, eat!  Have a decent sized lunch or dinner before your cigar.  It's very easy to be overwhelmed by your first cigar (even experienced smokers get caught out every now and again) and get the spins or feel nauseous.  Worst case scenario is being sick in front of your friends - Attila (my Assistant Manager) has seen this first hand and narrowly managed to avoid being covered in projectile vomit from a first time smoker who inhaled his cigar.
I generally start by talking about time (how long do you want to smoke for?), then strength and finally sizes.  As a first time smoker, in my professional opinion, I think it's better to err on the side of caution rather than tackle a sublimes or a double corona and smoke a full strength brand like Partagás just because you recognise the name. Length and ring gauge can be baffling to beginners and casual smokers, so let's dispense with that.  Menus are great but the only thing a new smoker will see is price.  Step into the shop, have a browse through the humidor cabinets or, better still, walk into the walk-in humidor and absorb the heady tobacco aroma. I like to bring out a selection of sizes like half corona, perlas, petit coronas, short robustos and robustos (see pic).  It's a small selection but they are sizes that aren't too daunting for a beginner.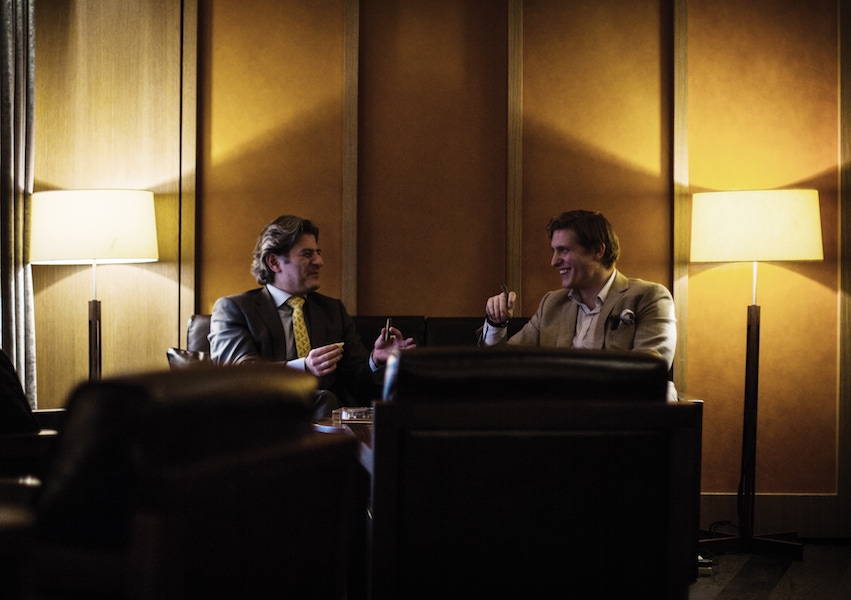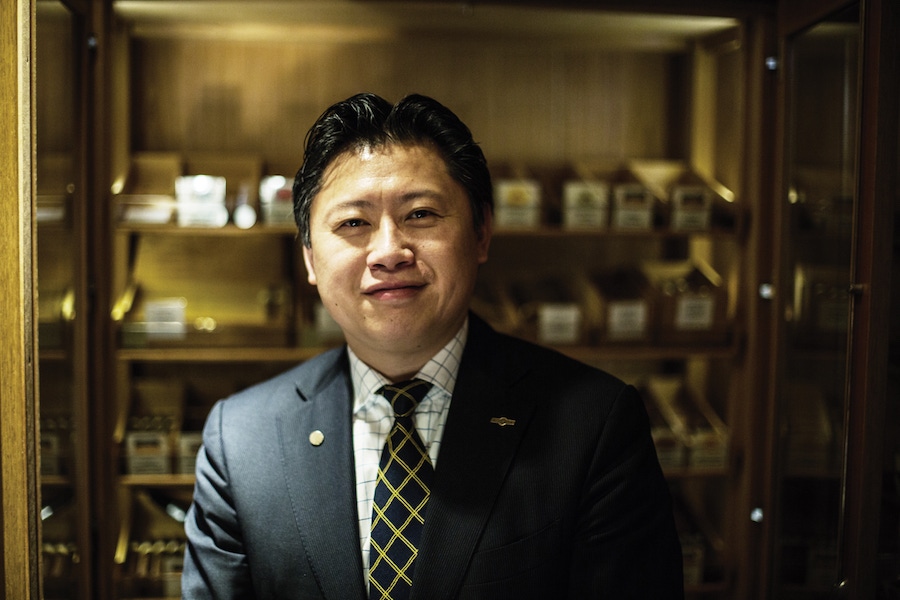 Before handling cigars may I suggest that you ask the retailer or cigar sommelier for some hand sanitiser.  Handling cigars should be done with care and respect, just remember that after you have handled a cigar and decided not to purchase it, someone else is going to do the same as you but buy it, put their lips on it and smoke it.  By actually handling a cigar, you can easily weigh up which cigar feels best in your hand and potentially in your mouth.
Most of the sizes I have suggested are between 20 minutes to 75 minutes in smoking time.  Choose a cigar size that matches the time you want to smoke for.  Cigars are for enjoyment, there is no need to rush any cigar if you choose the right sized cigar for the time you have. Strength is an important question.  I would tend to start on something mild and if you like the experience, keep the band as a reminder and then work your way up in strength. On the New World side, I would tend to choose from Dominican brands as they are generally milder in flavour than other countries.
Unfortunately in the UK, the opportunity to enjoy any form of smoking indoors was banned in 2007
t
.  However, thanks to our Cuban cigar importer, Hunters and Frankau, they developed the concept of C.O.S.A.'s (Comfortable Outdoor Smoking Areas).  As cigar smokers tend to spend a lot longer smoking than other tobacco habits, the idea of developing what are essentially terraces, but with more comfortable seating and heating, is rather logical.  The Lanesborough Hotel in London was one of the first places to take this COSA concept and turn it into reality.  They are now widely regarded as one of the best places in the UK to enjoy a cigar.
If you find yourself in a place where the weather is cold and awful, well there is an answer to that as well. Cigar specialist shops have an exemption that allows you to purchase a cigar from them and then "sample" it on the premises indoors with a view to a future purchase.