Holy Smokes: The Top Ten New World Cigars
The Rake's resident cigar aficionado sets his mind to the finest cigars of the New World, and confirms that they're not all full of hot air...
After doing a fair bit of travelling over the last couple of months and actually smoking more New World cigars than Cuban, the chaps down at The Rake HQ, said that it was perhaps time for a New World Top Ten Must Try List. In mid-September I attended a tobacco trade show called Intertabac in Dortmund, Germany. Over 3 days I got to see and smoke many New World brands. It's a great opportunity to see what's new on the market and more importantly to see what improvements are being made to the tobacco blending. At present it feels like New World cigars are being blended for one market, the American. It is the largest cigar market after all, with something in the region of 400 million cigars being sold a year - that's more than the rest of the world put together. It does make sense that cigars would be blended with the main market in mind, however with the new FDA (Food and Drug Administration) laws being imposed in August in the USA, more New World brands are looking at Europe and Asia to maintain and hopefully increase their sales. As I'm still learning about New World cigars, I don't feel qualified to make a top ten cigar list, so I've put together a short list of cigar brands from all the ones I've tried in the last few years which I would recommend to others to try.
Protocol
Only a year and a half old but Protocol has made quite the impact on the American cigar scene.  Made by the Cubariqueno Cigar Company, which was founded (by two police officers), Juan Cancel and Bill Ives.  Made in Nicaragua by Erik Espinosa at La Zona factory in Esteli. Through the power of Facebook, I've been following the growth and popularity of Protocol cigars.  As the reviews and ratings grew, I knew this was a brand I wanted to try when I visited NYC a few months ago. Their original Protocol line has just two vitolas; a lancero (7.5" x 38) and a toro (6" x 52).  I tried the Protocol Toro and was immediately a fan. Full bodied but, balanced with a rich flavour. They launched a new line this year called Probable Cause. I managed to find one in NYC in September and it's waiting in my humidor for me. Only available in USA currently. (
www.cubariqueno.com
)
Jas Sum Kral
Boutique brands are all the rage in USA.  There are literally hundreds of brands available in the US. When I walk in to a cigar shop in NYC, I'm completely lost.  I've followed Riste Risteski on Facebook and watched his love of cigars and disappointment in flavour and construction, prompt him to put his money where his mouth is. Riste is Macedonian and Jas Sum Kral means "I am King", not modest at all, lol. I had the pleasure to meet the larger than life Riste in Dortmund last month and smoked his lancero version.  Without wanting to blow smoke up his butt, as he will read this, it really was a damn fine smoke.  This type of Nicaraguan cigar is right up my street, full of flavour and power but without the spice. Available at JJ Fox, St James's Street, London. (
www.jassumkral.com
)
Cornelius and Anthony
This was one of the best finds at Intertabac this year.  Sadly tucked away in a small hall, I only discovered them by chance.  A good friend, Justin Seldis of Cigar Traveller was in the same hall and dragged me over there to try their cigars.  I've known Justin for a few years and know he's a Cuban cigar lover and has a formidable collection.  I've never seen him smoke a New World cigar, so when he grabs me and takes me to the Cornelius and Anthony stand a few metres away from his, I'm thinking there has to be something behind it.  I'm greeted by the beautiful Courtney Smith who was formerly the Vice President at La Palina Cigars.  Cornelius was the name of the first Bailey to grow tobacco in Virgina, 150 years ago. Stephen Anthony Bailey is the latest generation to produce tobacco and he wanted to create a cigar which paid homage to his family's name and dedication to the tobacco leaf.  The Bailey's were always known for cigarette tobacco and not cigars, so I was a little surprised to see the change in direction.  They recruited the immensely talented Courtney Smith who has helped blend the cigars, as well as create the quirky names and packaging. Currently they have four vitolas; Cornelius, Daddy Mac, Venganza and Meridian. Another brand produced by Erik Espinosa's La Zona factory in Nicaragua. Only available in USA currently. (
www.corneliusandanthony.com
)
Senorial/Freyja cigars
These two brands deserve to be mentioned together as they are born of the creative talents of Jose Blanco and Emma Viktorsson. Jose is the owner and founder of Las Cumbres Tabaco and produces the Señorial brand in the Dominican Republic.  His wife, Emma , produces her own line of cigars called Freyja from the same factory. The couple are based in New Jersey currently.  I was fortunate to meet Emma through my good friend Sonia Smith, on my first trip to New Jersey.  I got to try cigars from both companies and have to say, I enjoyed them all.  For day time smokes, both brands carry enough body and complexity to make their cigars enjoyable but not enough power to kill your taste buds.  Generally medium bodied in flavour and well-constructed.  Not available in the UK. (
www.lascumbrestabaco.com
)
Davidoff
A brand name synonymous with quality and attention to detail, as well as bearing the great name of one the true cigar aficionados, Zino Davidoff.  Their  main cigar factory is in the Dominican Republic and with their amazing Master Blender, Henke Kellner, have produced fantastic award winning cigars such as the Art series, Puro D'oro, Millennium, Nicaraguan, Churchill and the Oro Blanco.  They have expanded their original Dominican Republic lines with Nicaraguan and Brazilian.  They are world renown for their slick marketing and packaging as well as producing luxurious high end cigars. Their new Davidoff Nicaraguan box press toro is very good. Available globally. (
www.davidoff.com
)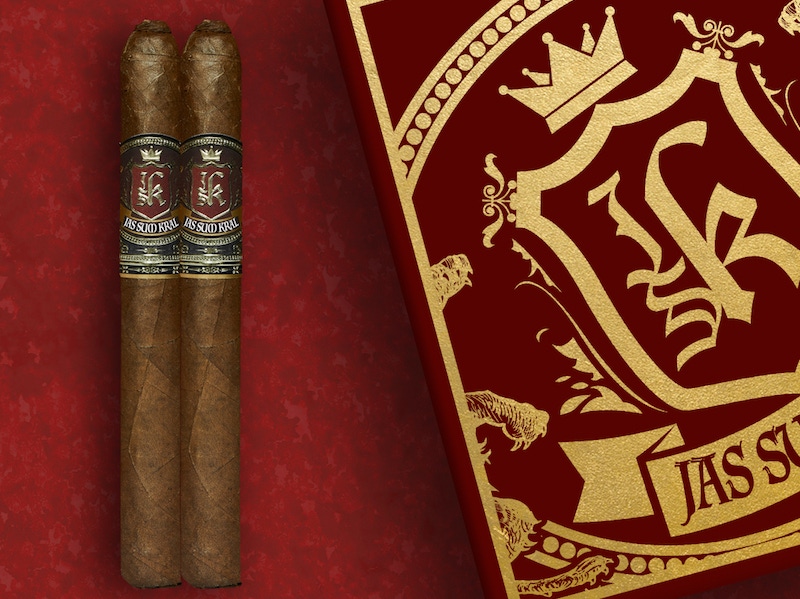 Aging Room
Boutique Blend Cigars was founded by Rafael Nodal in 1996 and produces several lines.  Aging Room is one of my favourites.  Rafael is Cuban-born as is his wife, Alina whose family is rooted in Cuban tobacco production.  They specialise in small batch production, kind of limited production – when it's gone, it's gone.  I like the F55 series and most recently the new Solera line (which I reviewed in my last The Rake online article).  Produced in the Dominican Republic, Aging Room cigars are very well made with great flavours.  I highly recommend them.  Available in the UK. (
www.agingroomcigars.com
)
La Flor Dominicana
Litto Gomez is the brainchild behind this brand. Founded in 1996 and produced in the Dominican Republic.  LFD is one of the most innovative brands on the market.  A family affair (as many New World brands are) and fantastic representatives of the tobacco industry as a whole.  They have won many awards and yet they are incredibly humble.  Litto's son, Antonio is heavily involved with the brand and created the La Nox series, which won the Cigar Journal 2016 Best Dominican Republic brand.  An incredibly competitive award which I saw them collect at the Cigar Journal awards this year. Very impressed with the Chisel double ligero and for something a bit more powerful, try the LFD double ligero Oscuro range. (
www.lafordominicana.com
)
90 miles FDG
It's a long brand name for sure but 90 Miles by Flor de Gonzalez is a brand I came across via my friend Sonia Smith in NYC.  90 miles signifies the distance between Havana, Cuba and Key West, USA.  The brand was created as a tribute to the USA and all the brave souls who were given the opportunity and privilege to live in a country with civil rights, freedom of speech and opportunities. The Gonzalez family are from Cuba and since 1993 they have been producing very high quality Nicaraguan made cigars. The brains behind the brand of Flor de Gonzalez is owner and master blender, Arnaldo Gonzalez who comes from a long line of Cuban tobacco farmers.  He fled Cuba in 1980. His original Flor de Gonzalez factory was, and still is, in Hialeah, Florida. In 2002, his youngest daughter, Yadi Gonzalez-Vargas joined her father in the industry.  I've had the privilege to meet Yadi and her husband at Intertabac in Germany and was very surprised by their 90 miles FDG cigar.  Their Cuban roots have given them a great foundation and their knowledge of Dominican, Nicaraguan and Mexican tobacco has enabled them to blend some very highly rated cigars.  Not available in UK but can be found in Europe. (
www.fdgcigars.com
)
RomaCraft
Only 5 years old, this Nicaraguan produced small batch brand was created by Skip Martin and Michael Rosales in their own factory, NicaSueno.  I met Skip last year at the Edward Sahakian Cigar Shop and was very impressed with his knowledge and passion about cigars, both Cuban and New World. RomaCraft is very sought after in the US and demand certainly outstrips supply.  Currently producing just one  million cigars a year for the US and now Europe, I hope this "little" factory can increase supply as more people should try these rich, full flavoured cigars.  RomaCraft is also well known for its eye catching designs and colourful brand names such as Neanderthal and Knuckle dragger.  On my last two visits to NYC, not one shop had any supply.  Available in USA and Germany. (
www.romacrafttobac.com
) Whilst in no way complete, these are just a few brands that have been good enough to be memorable for me.  I'm trying more and more New World cigars every year and they really are getting better.  Cuban cigars should be scared as they not only produce more cigars in total than Cuba, they have a much higher level of quality control, skilled master blenders who are using tobacco from all over the world (except Cuba, for now!), blending some incredibly complex tasting cigars and are more competitively priced – what's not to like there?