Hot In The Shade(s)
Avrone's stunningly crafted sunglasses, a discerning choice amongst a wealth of celebrities, have glam-factor that's as in situ in Gstaad as it is in St Tropez.
Why is it, exactly, that posters promoting The Matrix movies and Velvet Underground gigs would have been only a Planck-length as cool as they turned out, had some misguided stylist plucked the shades from Messers Reeves, Reed et al's faces before the camera shutters started clicking? The jury's out: although plausible theories about why sunglasses are so unfathomably cool include the chiselled effect they lend bone structures, in adherence to societal notions of human beauty, and the fact that they add mystique to the wearer by shutting the blinds on the proverbial window to his or her soul, the eyes. Whatever the reason, what's certain is, ever since an Austrian immigrant by the name of Sam Foster popularised sunglasses on the Atlantic City boardwalk, then promoted his company Foster Grant through a series of ads featuring Woody Allen, Raquel Welch and Peter Sellers, celebrities - naturally, perhaps, given that stylishness and anonymity are their dream dichotomy - have become an inherent part of numerous celebrities' style cache.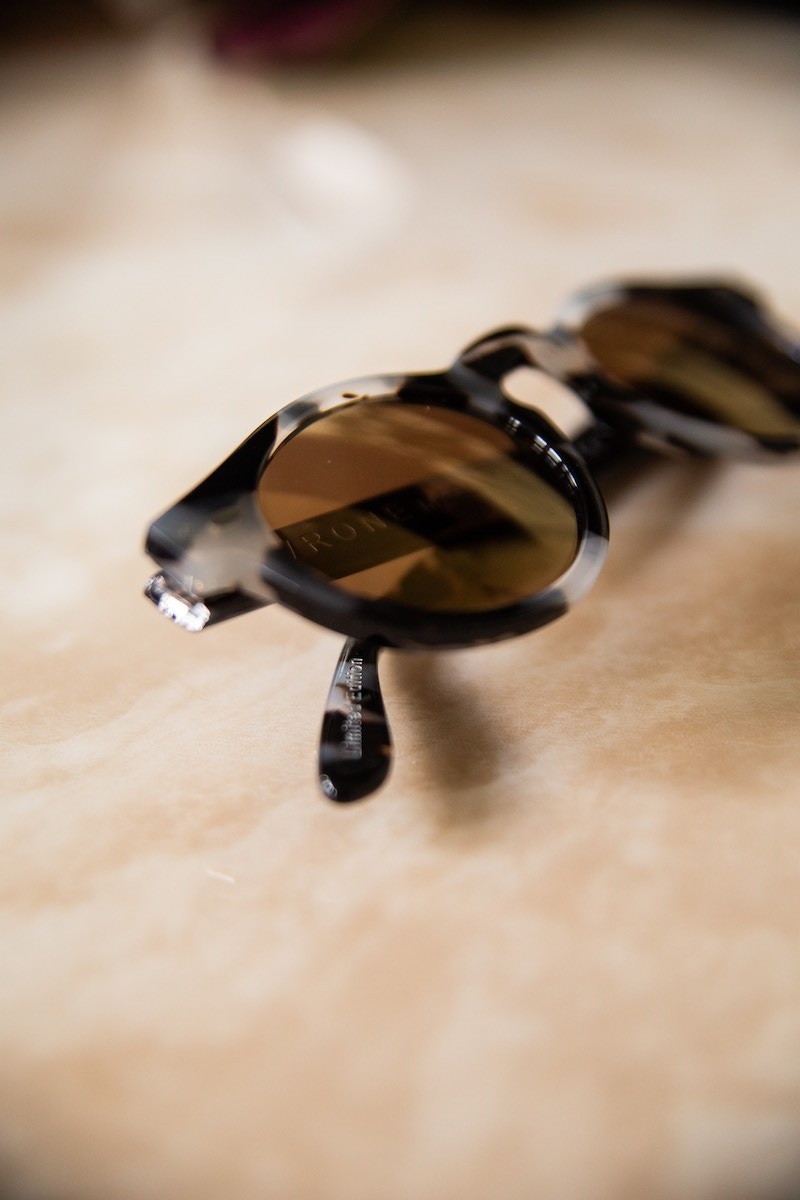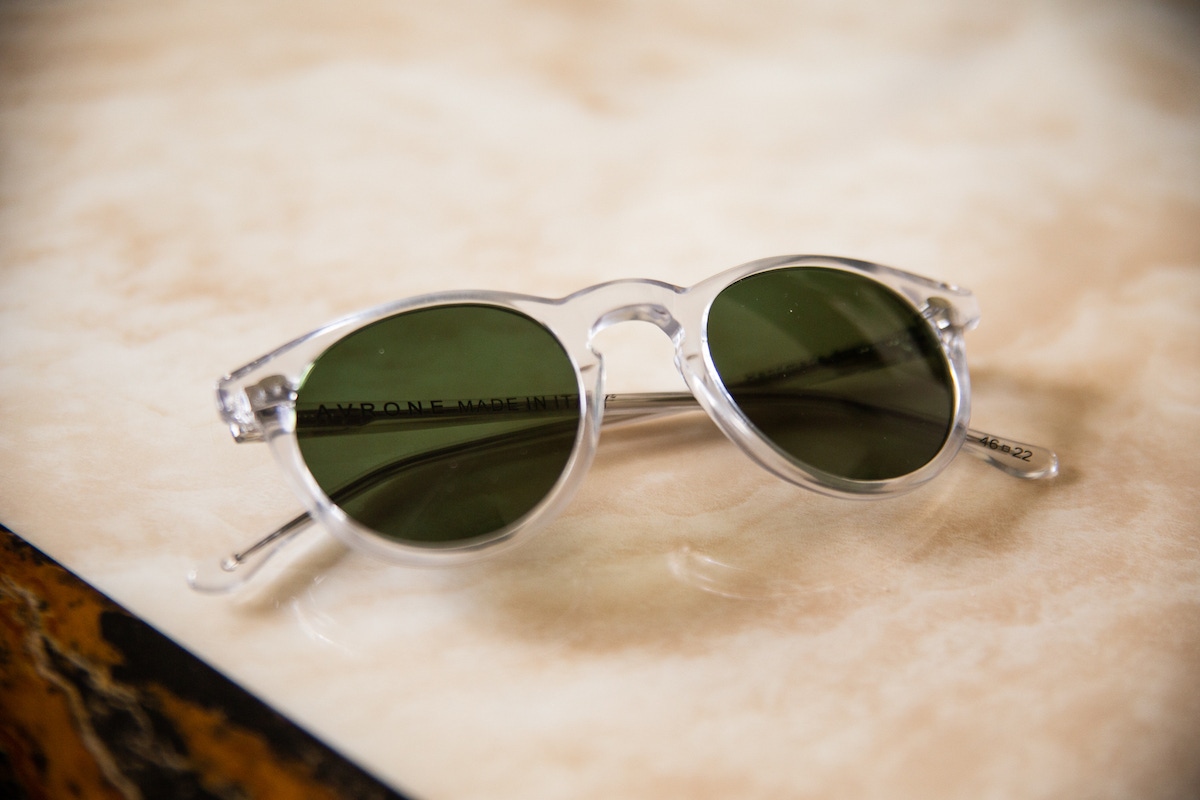 And, one particular Italian label, launched at the 2013 Venice Biennale in occasion of Milla Jovovich acclaimed world premiere of Future Perfect performance, is widely celebrated for creating small batches of limited-edition hand-crafted sunglasses in a wide range of styles. It is stealing more than its share of public admiration via paparazzi lenses. In recent years, at the Art Basel fairs in Miami and Basel, Leo DiCaprio has made a pair of Avrones part of a Hoxton-hipster-y kind of look (the pairs on The Rake site with either tortoiseshell or lightweight, clear frames, handmade in Italy from sheets of cellulose acetate, would be a good starting point for those wishing to emulate the looks in question). Clearly a brand devotee, the Departed star has also been seen applying gentle glam-factor, in an attempt to stay relatively incognito, in Saint-Tropez. The clear-framed Avrone models appear to be Woody Harrelson's favoured option, too, judging by glimpses of him at the 2018 French Open at Roland-Garros arena, where he paired them with a salmon pink shirt and grey trousers: like all Avrone frames, the pair in question have metal cores fused inside to boost comfort and support, handmade and decorated hinge pins and lasered brand-embossing inside the arms. For a glimpse at the extent to which sunglasses can bolster a wintry ensemble, check out Olivia Palermo and husband Johannes Huebl strolling through Gstaad, Switzerland during one of the post-Christmas jaunts, whereas the stylistic virtues of wearing them in the evening - in stark contravention to one of the style canon's stuffier edicts - is demonstrated neatly by hotel magnate André Balazs, who proudly wore a pair with purple lenses at a private dinner held by Vanity Fair.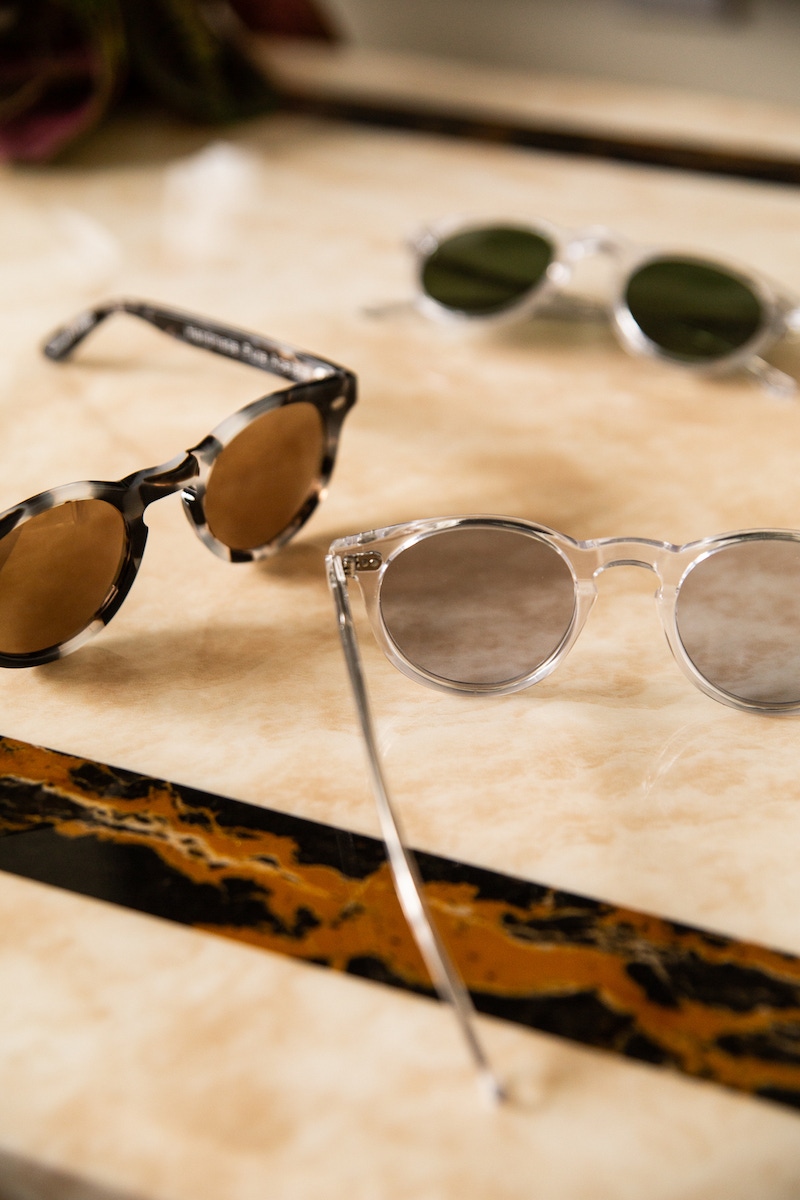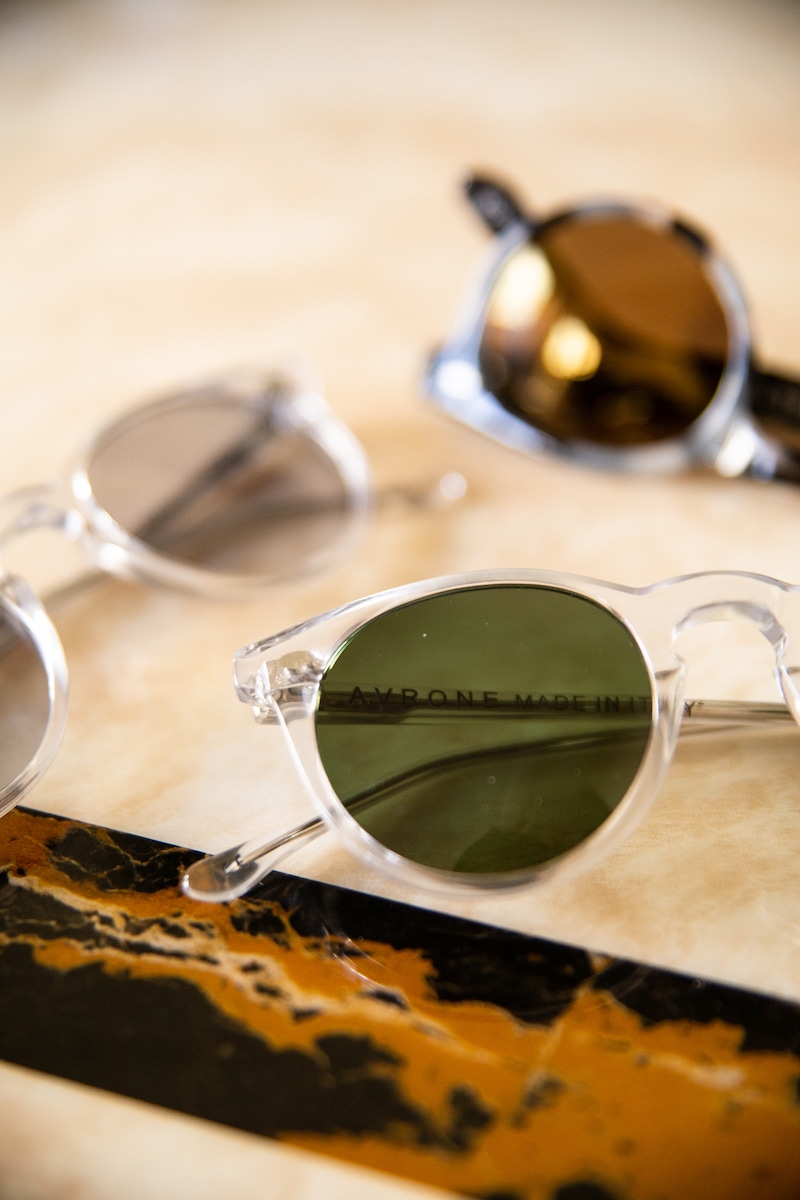 Armand Assante, Alejandro González Iñárritu, Don Johnson, Rob Lowe and Marvel star Chris Evans are big fans. Buzz Aldrin the second man to walk on the moon and Master Mentalist Lior Suchard are also fervent patrons of the brand. Don Johnson's daughter Dakota and Arizona Muse have both joined Milla Jovovich as prominent female brand aficionados (lest we forget, two of the most famous style icons to have made sunglasses a sartorial trademark - Audrey Hepburn and Jackie O - have been women). Perhaps the stars gravitate towards Avrone because their eyewear furnish the wearer with precisely as much flamboyance as they wish to express: Harrelson's aforementioned clear-frame, brown lenses work for him, but the permutations of camo-print, checked or striped frames and lenses in a spectrum of colours is endless, and doesn't come at the expense of rigid functionality: all Avrone lenses feature total UVA and UVB protection, and are certified by the EC in full compliance with European standards. Whichever pair you opt for, consider pairing them with a piece from the Italian brand's other staple - silk scarves with polka dots, in a range of colour combos, which are just as cross-seasonally relevant as an eyewear range which reaches for the stars stylistically, and in turn has the stars reaching for them.