How Baselworld Screwed Itself into Oblivion
How the world's mightiest and most powerful watch fair made precisely the right moves to guarantee its self-destruction.
People think I hated the Baselworld Watch Fair. That making the annual pilgrimage to its once hallowed ground for the unveiling of the new horological treasures from some of my favourite watch brands like Patek Philippe, Rolex, Chopard L.U.C, Blancpain and Omega filled me with ire. Quite the opposite. I loved Baselworld. I loved the sense of community it created. I loved the after-hours drinking and cigar chomping sessions at the amazing zinc bar installed by my dear friend Marc Hayek at the Blancpain booth, which became a galvanizing place for those of us with a real shared passion for horology. I remember the pleasure of consuming innumerable Aperol Spritzes and glasses of Swiss Dezaley wine, while engaged in conversation distinguishing tourbillons from carousels, the beauty of tropical dial vintage Type XX chronographs, and so much more. I loved the thrill the first morning of the fair, of stepping through the security gates and heading towards Patek Philippe's shimmering modern booth, my heart invariably doing a John Bonham drum solo when I set eyes on their latest horological marvels. I remember waiting like everyone else for that moment that Rolex pulled the metaphorical curtain off its newest watches. In particular, I loved the gasps of awe from the assembled crowds when the clearly 6241 inspired ceramic bezel Daytona first saw the light of day.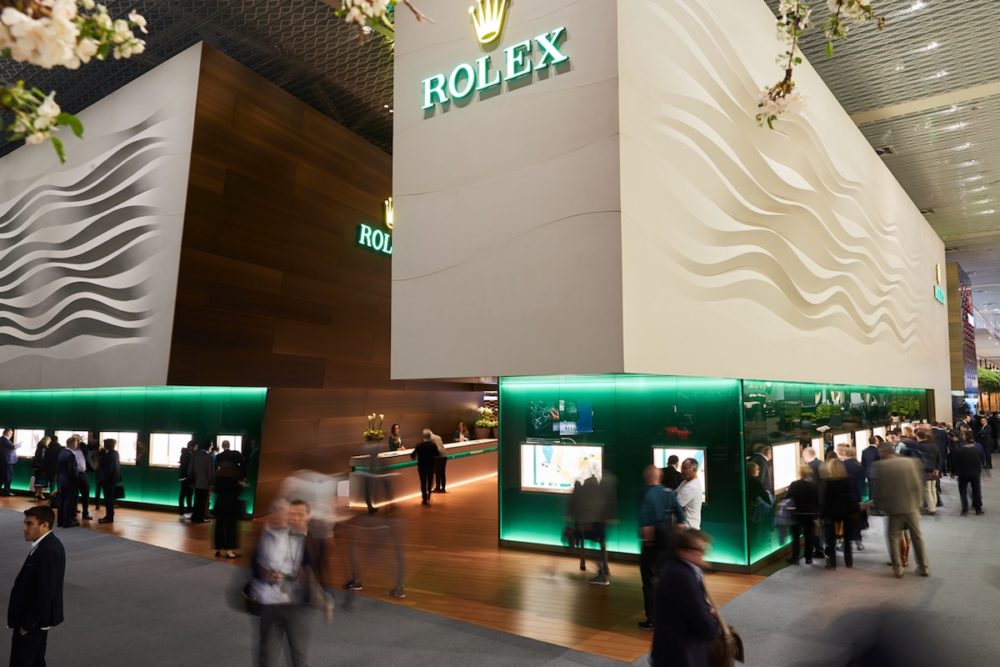 I loved the spirit of friendship from incredible people like
  Raynald Aeschlimann at the massive Omega booth
,
always made our yearly interview and watch presentation so enjoyable, entertaining and educational. I loved the spontaneous moments when
fellow journalist Nick Foulkes and I wandered into the private bar area at the Chopard booth
and ended up in an uproarious and uplifting conversation with Caroline and Karl-Friedrich Scheufele, so much so that we forgot we were being video tapped.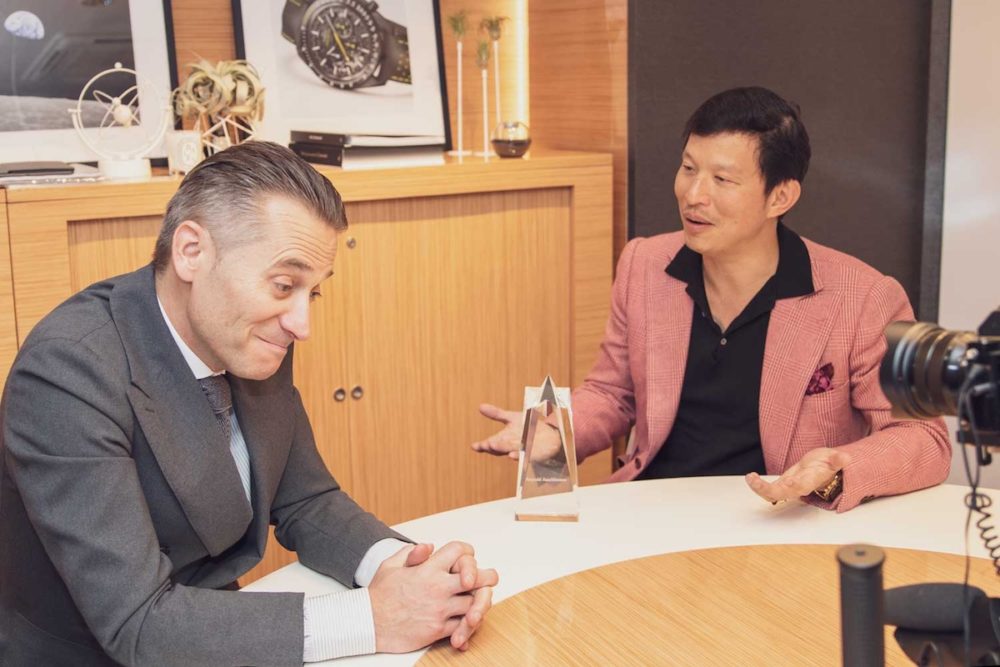 I remember my yearly lunches with my friend, retail legend Mike Tay discussing the prevailing themes of the year, who knocked it out of the park, who was underwhelming, what secret treasure was lurking in obscurity at the independents tent. I vividly recall him coming up with the idea with
Rexhep Rexhepi for the Chronometre Contemporaine.
I recall spontaneous shots of whiskey with Felix, Martin and Yacine of URWERK. Moments of hilarity with Pierre Jacques of De Bethune and battling wits with Max Busser. I recall amazing dinners with truly great friends at restaurant Stucki that lasted late into the night despite our mutual exhaustion. I remember all of these special moments and will treasure them forever. My issue with Basel was the way it chased greed so unabashedly. The cost of the booths there were outrageous but with no corresponding support, infrastructure of quality. Case in point you are required as a brand to use the Baselworld WIFI. But the problem was the Baselworld WIFI didn't work.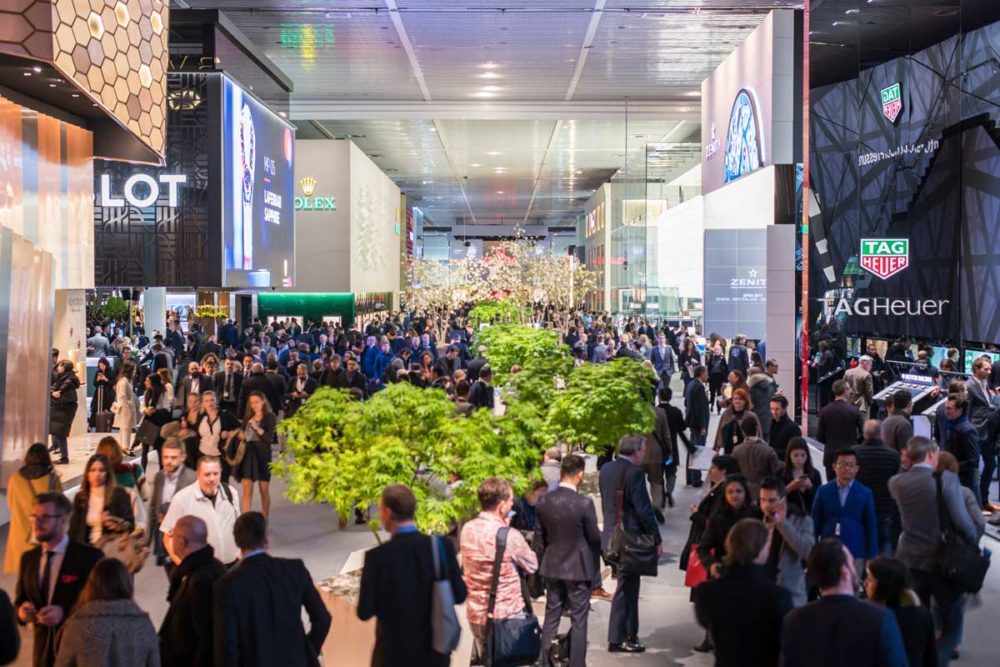 Trying to send a text message or a WhatsApp was like watching an old man trying to shit out a peach pit. Solution set up your own WIFI, right? Sure, but then you have to pay Basel a massive fee to overcome their inadequacies. Yes, I'll repeat that. You have to pay millions to build a booth. And you are required to pay Baselworld's contractors to assemble and disassemble it. You are required to use their WIFI which doesn't work. But even after spending millions, if you want your own WIFI, simply to do your job you need to pay a penalty fee. And all the business in Basel were complicit. I remember my friend, the head of one of the big family-owned brands telling me he needed four extra seats at the table he had booked at the three Michelin starred restaurant at the Three Kings hotel. They replied they could accommodate him, but as the chairs were in the basement, they would have to charge him a transportation fee for each chair. Each and every hotel increased their rates 500 percent. A room that was normally 200 Swiss Francs a night was 1000. And you had to book it for the complete duration of the fair and pay in advance just to secure a reservation. Everyone got in on the bloodletting. When we finally were able to rent an apartment in Basel each year the landlords would increase the fee by 200 percent and lock the living room so we couldn't use it.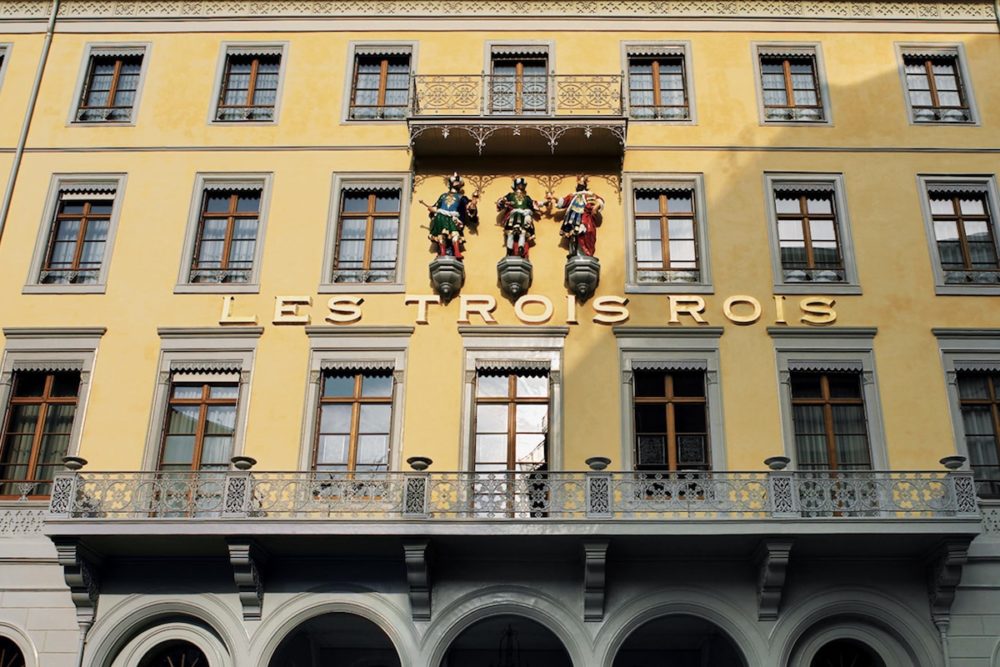 The thing that Baselworld completely missed is that today for many of us in journalism, distribution and retail, since the advent of the internet, and now with the all-encompassing interconnectivity brought on by social media, a traditional trade show is utterly unnecessary. Because a traditional trade show from a purely pragmatic perspective is utterly anachronistic. At least from the journalistic point of view. Time was before the invention of the interwebs that collectors got their information from weighty dry horological tomes. And so, journalists would have to make the trip, lugging along photographic equipment. When I first went to Basel, almost two decades ago, hotels in the town were an impossibility such was demand. So, we had to stay in Zurich and make the trip each day. And we did so willingly. But it is all very different today. As soon as a watch is shown to one person it is shown to everyone in the world. In the millisecond it takes to post that watch on IG story, every person will know about and a consensus about it will start to take shape. And if this period of isolation has taught us anything, actual in person face to face meetings are again – from a purely pragmatic perspective – not necessary. So why do we still have the desire to meet with each other? Well for the very simple reason that people still made the trip to Baselworld out of "goodwill." The definition of goodwill is, "a friendly, helpful and cooperative attitude" shared by people with aligned interest. And it is one of the fundamental principles of social discourse. Never underestimate how important goodwill is. Because speaking from personal experience, if you are nice to people, when times are tough, they look out for you in the future. For example, during this period where our entire industry has been brutalized, we as journalists need to make the extra effort to serve watch brands. We need to make the extra effort to serve our readers. We need to uplift and edify. In the words of Toni Morrison, "
This is the precisely the time when artists go to work. There is no time for despair, no place for self-pity, no need for silence, no room for fear. We speak, we write, we do language. That is how civilizations heal.
" Basically, we all need to do our bit. There is no excuse to just sit on your ass feeling sorry for yourself. But I digress. My point is Baselworld even after the exodus of the
mighty Swatch Group
– and then
Breitling,
LVMH, Seiko and others – was still being kept alive for one very simple reason. The goodwill imparted upon it by the two colossuses of the watch world: Patek Philippe and Rolex, and also by the goodwill of the wonderful Scheufele family.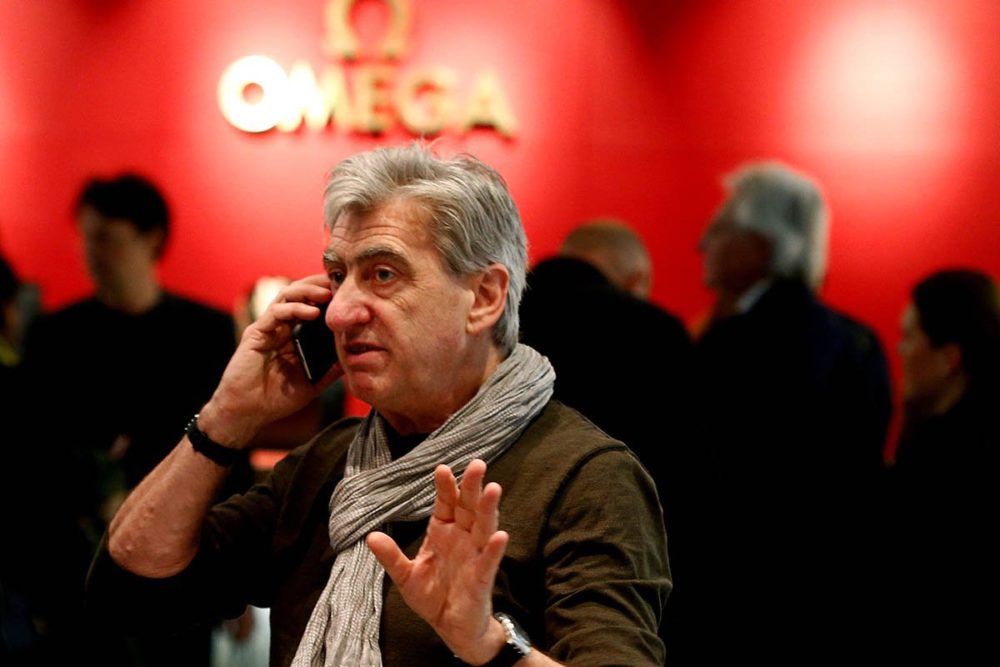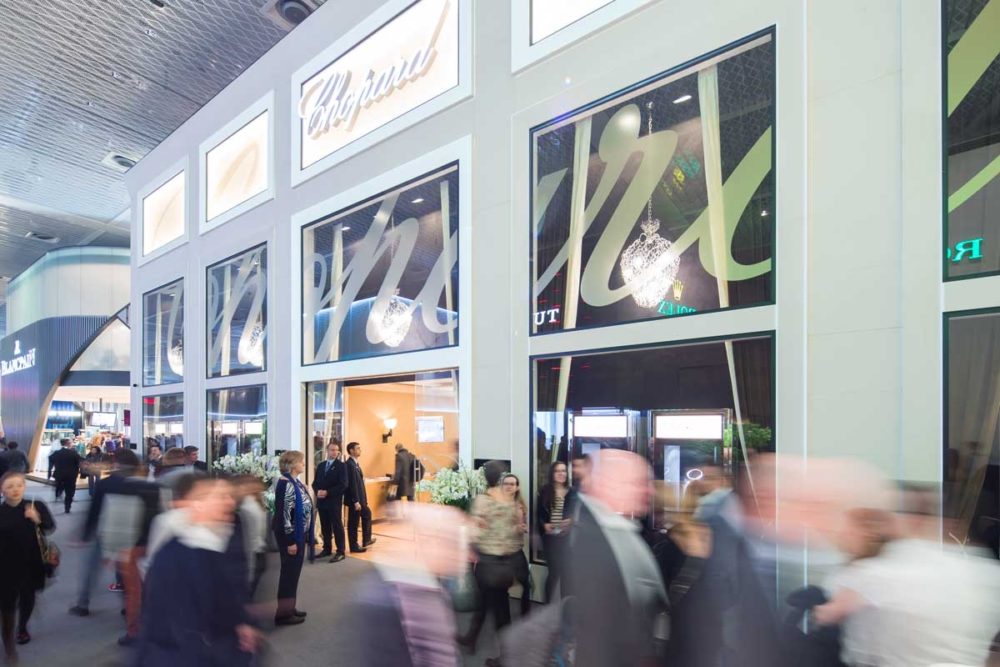 Because as long as they remained, all of us would still have to go to Basel, even if for just one day. Hang on let's contextualized this. Baselworld had everything riding on the goodwill of basically three people: Thierry Stern of Patek Philippe, Jean-Frederic Dufour of Rolex and Karl-Friedrich Scheufele of Chopard. And because of them and their incredible goodwill toward Baselworld, despite all the recent inclemency it had weathered, the fair was still standing on its feet. The organizers even reached out to me, to see what they could do to change, engender a spirit conviviality and provide better infrastructure. I was on the way to meet the president of Baselworld Michel-Loris Melikoff to discuss this when COVID-19 hit and derailed those plans. Anyway, my advice was simply going to be, "How about functional WIFI and one free beer and sausage for everyone?" This would at least engender a little goodwill from everyone that made the trip, right? Then Baselworld did the most inconceivable thing imaginable. It bit that hand that feeds. Now even the craziest, most self-destructive, live-fast, die-young and leave a good-looking corpse rebellious-ass street mongrel understands one basic principal in life. If someone feeds you – I mean gives you the very sustenance to survive and have a life – you never, ever – and I mean ever – fuck with them and piss them off. But that's exactly what Baselworld did. How did it accomplish this extraordinary act of self-destruction? OK it goes like this. Due to the Covid-19 pandemic Baselworld made the decision to cancel the 2020 fair in April. But instead of saying they were cancelling it they said they were postponing it to January of 2021. Why? Because by using the word "postpone" it gave them the justification to hang on to the fees that brands had paid for the 2020 fair. To be clear, the feedback from the majority of the brands still in attendance was, they were not consulted in any way before this announcement was made. So of course, brands freaked out and were mighty pissed, because for many of them they badly needed the money they invested in the 2020 fair, back in order to shore up the bleeding that's happened as a result of the global shut down right now. Which you would think would be reasonable, right? But when the idea of refunds was broached, this is what Baselworld came up with:
Option A:
85% of the amount for Baselworld 2020 carried over to cover fees for Baselworld 2021
The balance 15% retained by the organisers to help cover the out-of-pocket costs of Baselworld 2020
Option B:
30% of the amount reimbursed
40% of the amount carried over to Baselworld 2021
30% of the amount used to help cover the costs incurred by Baselworld 2020
Which as you can imagine didn't go down well. And it particularly didn't sit well with one very extraordinary man named, Hubert J. du Plessix. And even though most of you have never heard of him you should because he is the president of the exhibitors committee at Baselworld. And it was clear to him that by not exploring a more reasonable solution to the refunds, Baselworld was essentially placing many smaller brands in an incredibly precarious position, in terms of cash flow. I should also mention that Mr. du Plessix has a day job and that is as the head of investments and logistics at Rolex. Which is not to say his dissatisfaction with Baselworld had anything to do with Rolex's financial vulnerability. Because Rolex is invulnerable. As
fellow journalist SJX aptly put in his article on the subject
, "In fact, it is imaginable that Rolex could freeze production for a year, pay all salaries, and not blink an eye. A refund from Baselworld will not make an iota of difference to the company's finances – but it will to almost everyone else in an industry that is foundering badly." No one knows the actual capital reserves of Rolex, but the common belief is that it is greater than the sovereign wealth funds of many countries. Says one watch retailer, "No one would be surprised if they were sitting on a trillion francs in cash."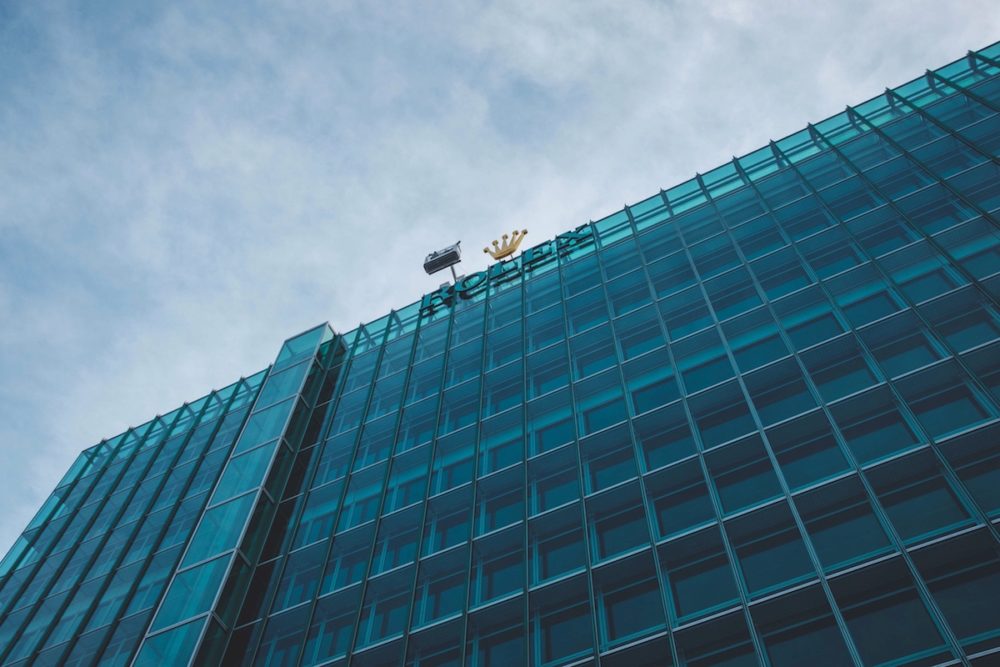 No, du Plessix's issue was that from a sheer ethical perspective, what Baselworld was doing was wrong. And that further at a time when the Swiss government at both the federal and local (Canton) level was trying help alleviate the suffering of businesses, Baselworld's intentionally rigorous reading of contractual law was opposing everyone else's good intentions. Baselworld would later state that it was in survival mode and needed to keep the payments from exhibitors. But du Plessix by this time had written a response to Baselworld regarding their asinine refund scheme pointing out that MCH Group, which owns Baselworld has "abundant liquidity." The rest of du Plessix letter expresses the profound collective dissatisfaction with the proposed refund scheme and the date of the exhibition. The whole idea of having Baselworld in April in 2020 was to align it with the Richemont Group driven Geneva Watches & Wonders fair. Now Baselworld had gone back to splitting the fairs apart again. Du Plessix stated that full refunds would be the elegant and simple solution to encourage exhibitors to participate in Baselworld in 2021, and he finished off his letter with the simple statement, "Otherwise, we fear that this will be the end, pure and simple, of Baselworld, especially since the dates chosen in January 2021 are not suitable for the jewellery, gemstones and pearls sector, and that coordination with Watches & Wonders (SIHH) no longer exists."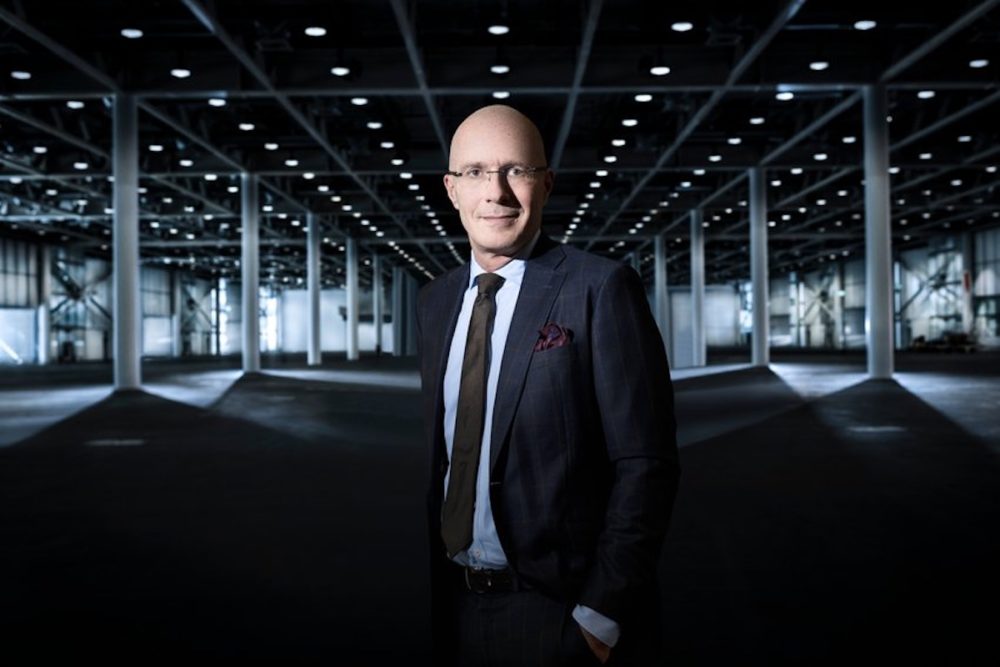 I don't think you can be any clearer than that. But instead of trying to work things out with du Plessix and the exhibitors,
the director of Baselworld Michel-Loris Melikoff decided to fight his battle in the media and responded to du Plessix in an interview with the Swiss newspaper, Le Temps
. He basically said he was going to stand his ground and insist on his rigid scheme, which boils down to keeping the majority of the fees or refunding a scandalously small percentage. He basically said that keeping the fees or to "carry them forward" was the best way to encourage brands to exhibit in 2021, while guaranteeing the survival of Baselworld. This interview was published April 8th, 2020. And for a week, there was no response from the brands. Then as of 2PM Swiss time, on April 14th – a date that I don't think anyone at the MCH Group will ever forget – in a joint statement Rolex, Patek Philippe, Chopard, Chanel and Tudor announced that they would be pulling out of Baselworld and host their own fair in April 2021, in alignment with the dates of Watches & Wonders Geneva, at the Palexpo exhibition center.
You can read our story on that announcement here.
And reactions from our friends from brands and retail, here.
The prevailing statements from Jean-Fred Dufour, from Thierry Stern, Karl-Friedrich Scheufele and Frederic Grainger the CEO of Chanel watches was one of sincere regret. Michel-Loris Melikoff would later accuse these men and their brands of plotting this departure far in advance and I take very sincere issue with this. As it happens, I have the good fortune to understand the characters of Mr. Stern, Mr. Dufour and Mr. Scheufele, rather well and I can tell you unequivocally that they have all been trying to save the Basel Fair rather than harm it. Indeed, each time over the past year I've tried to push them to see the practicality of leaving, "Look you are Genevois nothing would make more sense that you to exhibit in Geneva." The response would invariably be, "Wei, we are going to stand by Basel Fair." To the extent I even foresaw a day where the entire exhibition center would be empty with the exception of Patek, Rolex and Chopard, such was their unwavering loyalty. Even after all the departures of the different groups and brands they would have still stood by the fair because of the goodwill they had for it. In the case of Rolex, this dates back to 1939 and in the case of Chopard, to 1964. And even if these men are not affected by Michel-Loris Melikoff's words after he realized he's screwed the pooch, to say that, "t
he MCH Group must therefore conclude that the relevant plans have been in preparation for some time and that the discussions concerning the financial arrangements for the cancellation of Baselworld 2020 are now being put forward as an argument,
" I am personally deeply irate that he would say this. But the fact that he never understood the deep love and affection that these men and their brands had for the fair and that they would have stood by it to the end if not for a situation regarding refunds – that was profoundly unethical – is perhaps the biggest shame of all. Do you really think it was difficult for them to pick up the phone ring the Foundation de La Haute Horlogerie that organizes Watches & Wonders and say we would like to stage a fair adjacent to yours and get it set up in a day? Do you not think the immediate response would have been an emphatic yes followed by "halleluiah" and much dancing? In a conversation I had with
Jean-Claude Biver, which you can watch here
, he explained that the problem with the third millennium is that it is still being run by old men who grew up in the 20th century and were applying 20th century rules to it. One of the largest fallacies – of which is that "greed is good" – and that to be a good businessman you must generate maximum profit no matter the cost to human beings or to the world. That very philosophy has placed us in the pandemic we now find ourselves in.
And that philosophy has caused the demise of Baselworld for it will never be able to recover from this. My primary concern now is what will happen to the smaller brands that are still locked in this fight over refunds with Baselworld? Perhaps Rolex could lend them an army of bad ass Rolex lawyers to fight MCH Group? I leave you with the words that end the joint statement about the new fair from my friend
Jérôme Lambert CEO of Richemont Group, on behalf of the Fondation de la Haute Horlogerie Council,:
 "The Fondation de la Haute Horlogerie is delighted to welcome a new salon which will strengthen the historical Watch & Wonders event in Geneva next year in early April." Mic drop, Baselworld. That's it. You're done. And you did it to yourself.