How Cad & The Dandy does things differently
It can't be easy competing with some of the oldest names in tailoring. But Cad & The Dandy's skilfully executed collections ensure that nobody puts this baby in the corner.
In comparison to most of Savile Row's stalwarts, Cad & The Dandy is a mere fledgling. At just 12 years old, it's the tailoring street's baby brother, running around, disrupting the way things are done and seeking out a younger, more playful clientele than some of its siblings are used to. Whilst stores such as Gieves & Hawkes (founded in 1771), Dege & Skinner (1865), Huntsman (1809) have time on their side, tradition at their core and long-time clients on their books, Cad & The Dandy's relative newness began attracting a slightly different crowd when it was opened in 2008 by James Sleater and Ian Meiers.
Twelve years on, Cad & The Dandy has succeeded as a flourishing business, not just serving the needs of its founders' City squad but also of celebrities such as Kelsey Grammer, Chris Rock, Colin Farrell, Robert Pattinson, Noel Gallagher and Iain Glenn from Game of Thrones and several Royal weddings.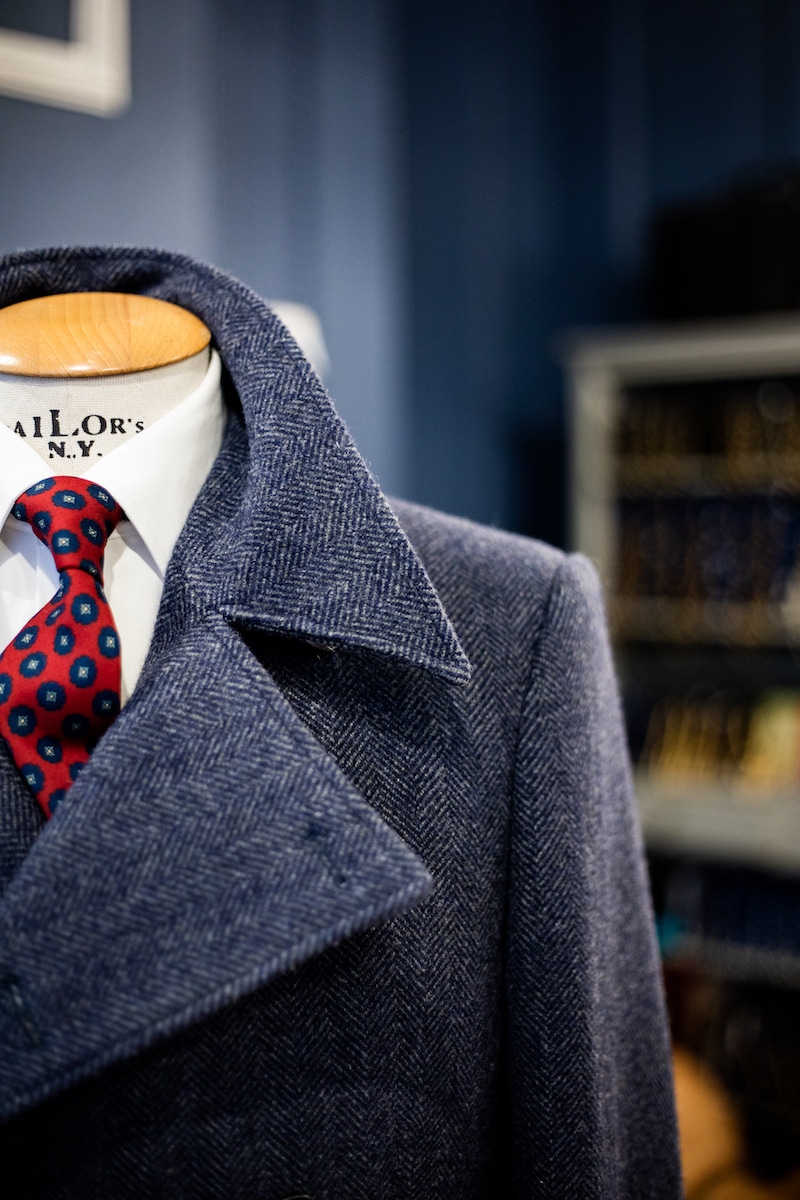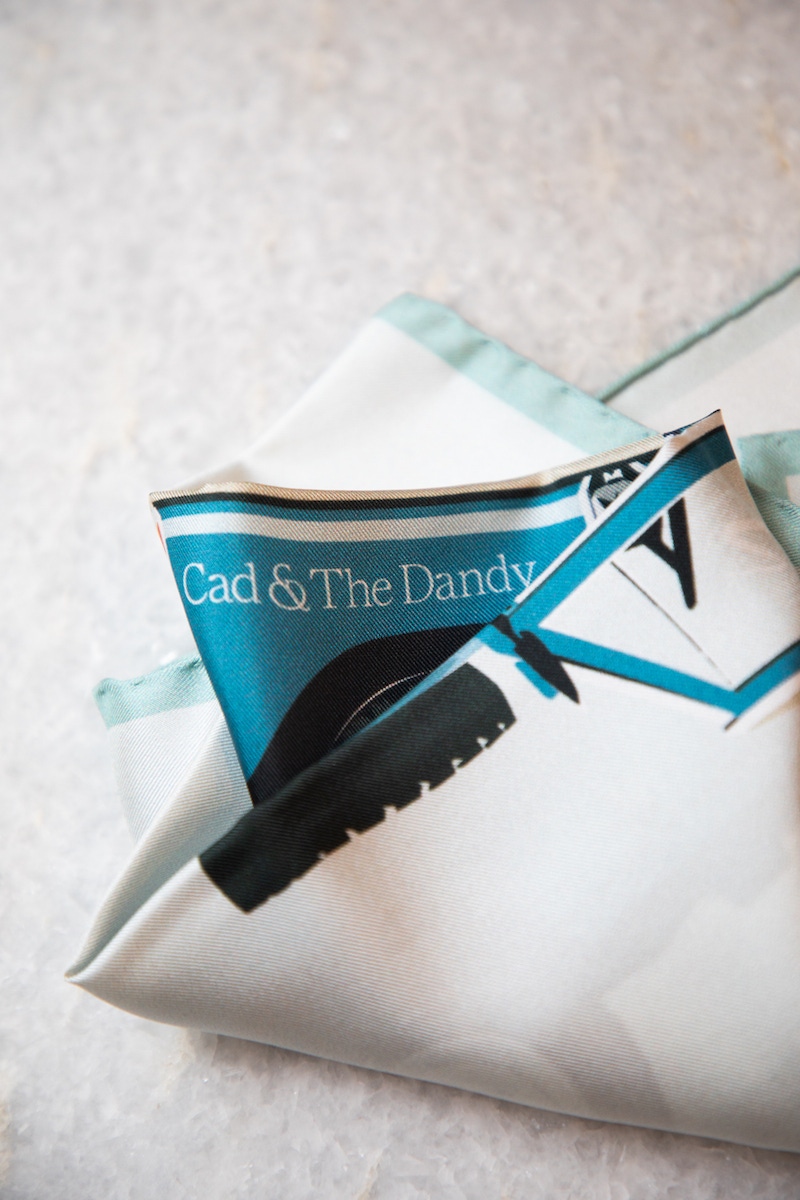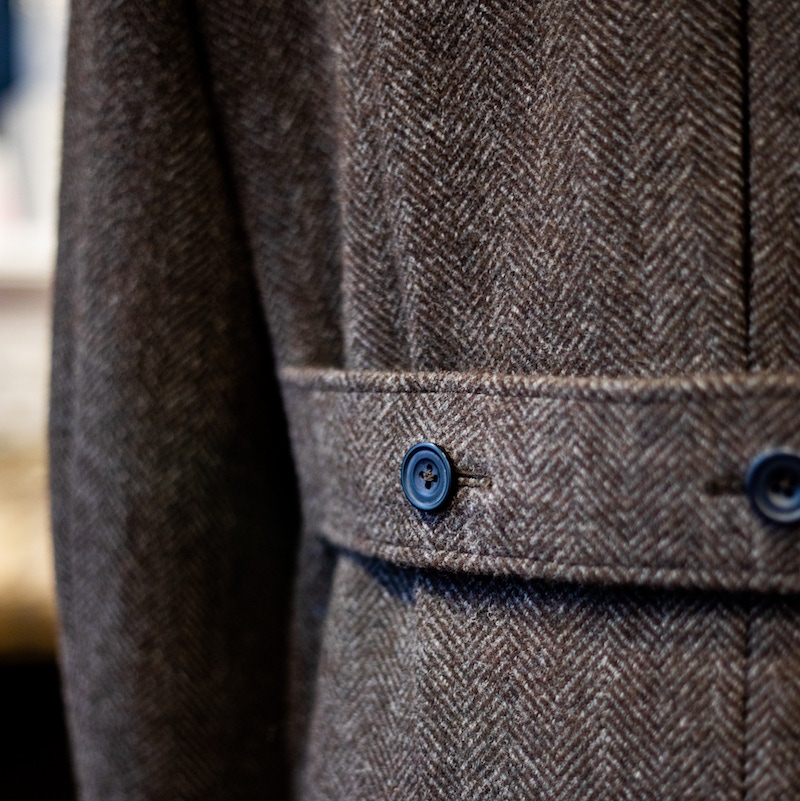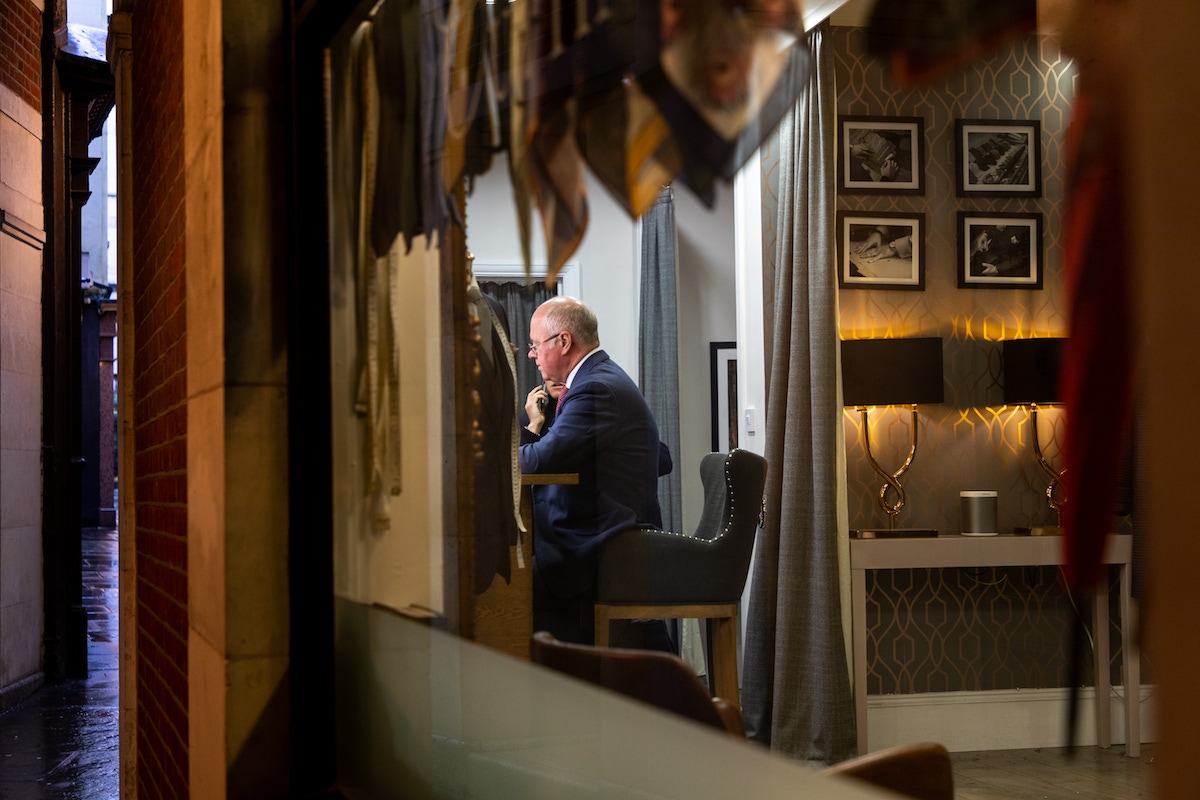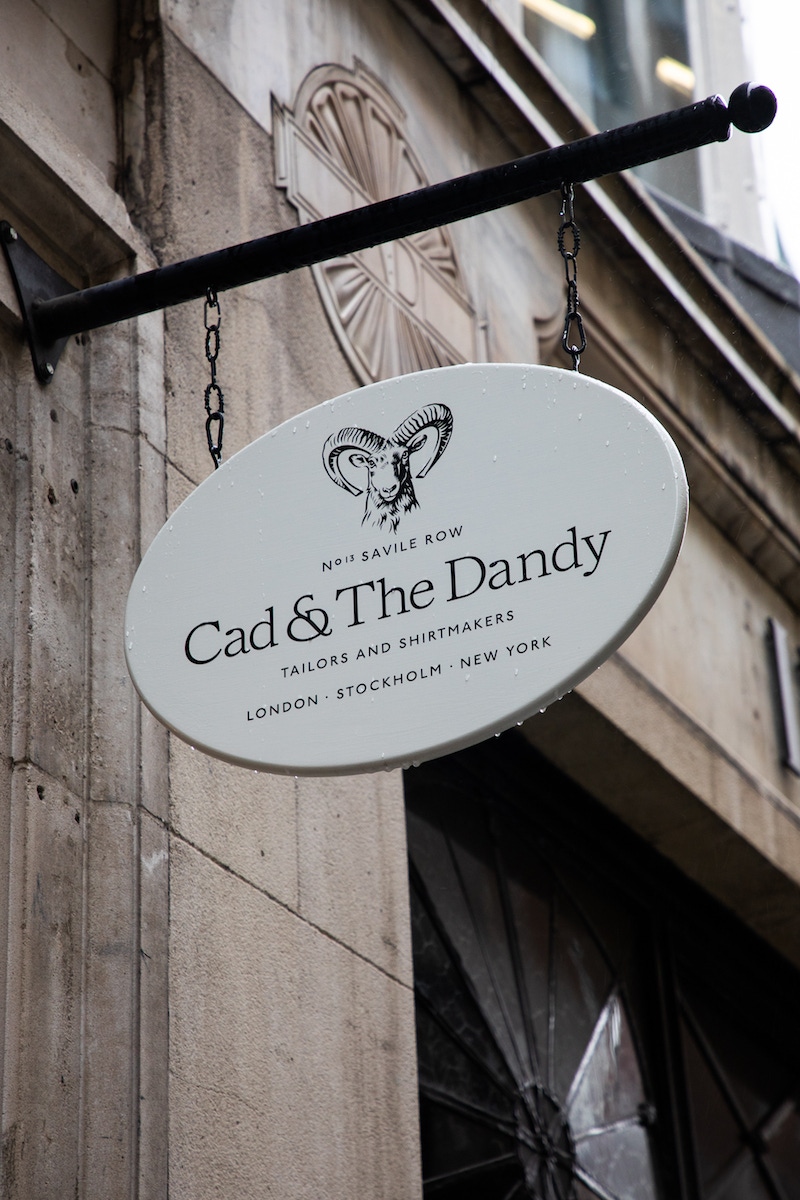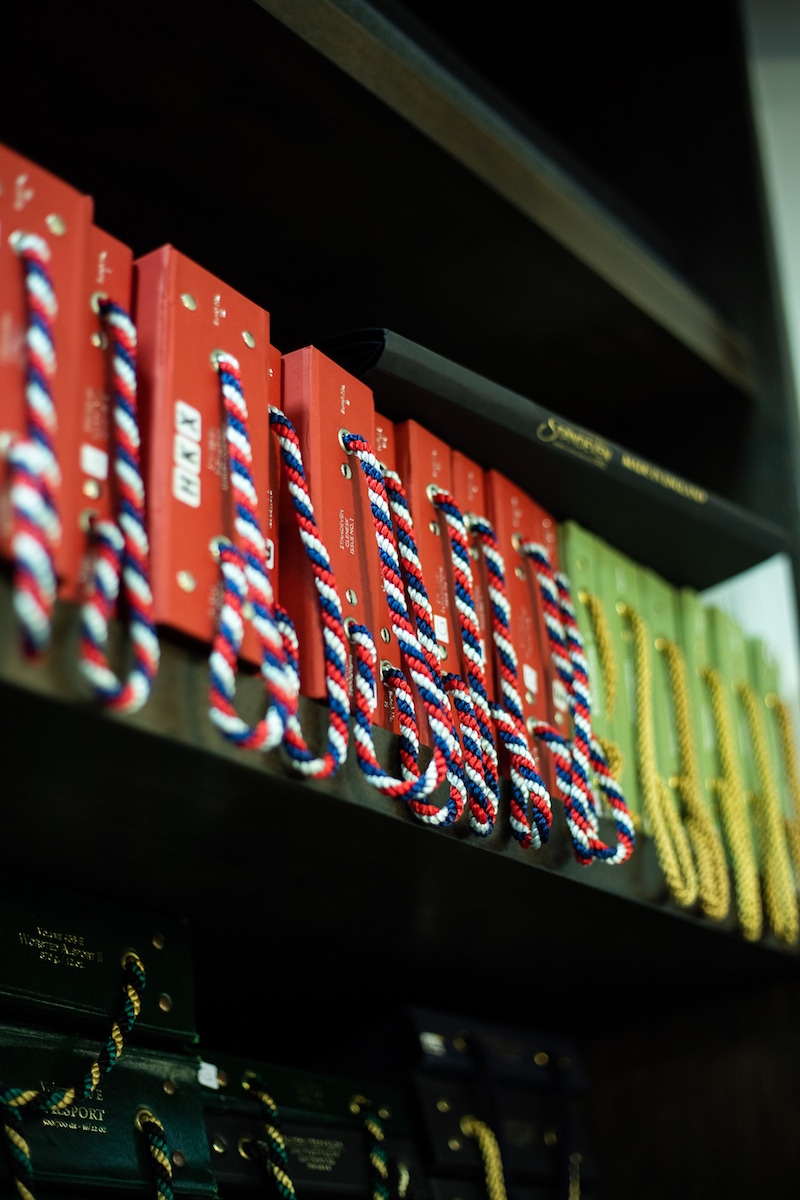 The name itself is inspired in part by Sleater's grandfather, Cad, who was a loveable rogue in the cloth industry, and in part by Oscar Wilde's play The Importance of Being Earnest, in which the main character is a 'cad in the city' and a 'dandy in the country', which underlines the brand's duality of design and breadth of appeal. In Act 2 of the satire, Algernon, one of Wilde's seminal characters, comments that "If I am occasionally a little overdressed, I make up for it by being always immensely over-educated," something of a motto for those who believe one can never in fact be too overdressed, and his love interest Gwendolen quips "In matters of grave importance, style, not sincerity is the vital thing." 
Cad & The Dandy's AW20 collection is certainly rich in vitality. It centres around three stand-out pieces that illustrate the house's expertise with cloth (using mills such as Lovat, Dugdale and Fox Brothers) plus a strong silhouette. Cut in tweed, wool or linen, the hunting-style gilets are brilliant layers for country walks and, incidentally, the ideal garment to throw on whilst visiting your tailor as you can slip it on and off in between fittings. Safari jackets are also updated in tweed, denim-effect linen and waxed cotton, but it's the two superb greatcoats we're adding to our wishlist. Cut in Lovat Mill's herringbone tweed (tobacco or goose grey), they come with generous lapels, double-breasted closure, an inverted centre back pleat and slanted pockets (a house signature), plus authoritative turnback cuffs. 
Cad & The Dandy continues to prove that youth is no disadvantage, allowing them to pivot quickly and stay reactive to the shifting menswear landscape and unstable economy. There's nothing quite like sifting through their luxurious swatch books, but whilst we can't make it to Savile Row right now, we can bring a bit of Savile Row to you. Shop the full Cad & The Dandy selection here.