How Moncler Made the Puffer Jacket Cool Again
Take your cue from mountaineering this winter and invest in a puffer jacket, an outerwear style that's served its time in the military and was pioneered by Italian luxury brand Moncler.
Much of the male wardrobe takes its inspiration from more practical ends: horse-riding or aviating, sailing or fighting. But if you were really in the wilds, really in trouble and really wanted a piece of clothing that genuinely might be more than useful - it might really save your life - then take a cue from mountaineering, specifically the puffer jacket.
Yes, the onomatopoeic name may have a comedic strain to it, and lovers of a sharp silhouette might baulk and its perceived bulk, but this duvet with arms and pockets - which is effectively what it is, comprising a goose down-filled layer, evenly distributed using quilting - was created after a close call with death. Shopkeeper and keen outdoorsman Eddie Bauer was on a mid-winter fishing trip in Washington State when the weather took a nasty turn and, his heavy wool mackinaw frozen stiff with ice, he almost expired from hypothermia. Having survived, he knew what was needed next time...
His "blizzard-proof", "wind tunnel-tested" Skyliner - the first puffer jacket, partly inspired by tales his uncle had told him of the experimental, feather-lined gear he'd worn during his time in the Russian Army - was produced in 1936 and patented four years later. Bauer would go on to develop the US Air Force's first down-insulated flight jacket too, the B-9, and outfit the American ascent of Everest in 1963 with a jacket so warm - rated to -85 degrees F - that the team found it too warm to climb in.
Perhaps it was the garment's no-holds-barred functionality that prevented the puffer jacket from finding a foothold in men's fashion for 40 years, while womenswear periodically explored the form, from American couturier Charles James' self-described "pneumatic jacket" of 1937, to Norma Kamali's 'sleeping bag' coats during the 1970s, inspired by her own chilly camping trip. Certainly it was ironic that it would finally be adopted by men in Italy, not a country known for its extreme cold.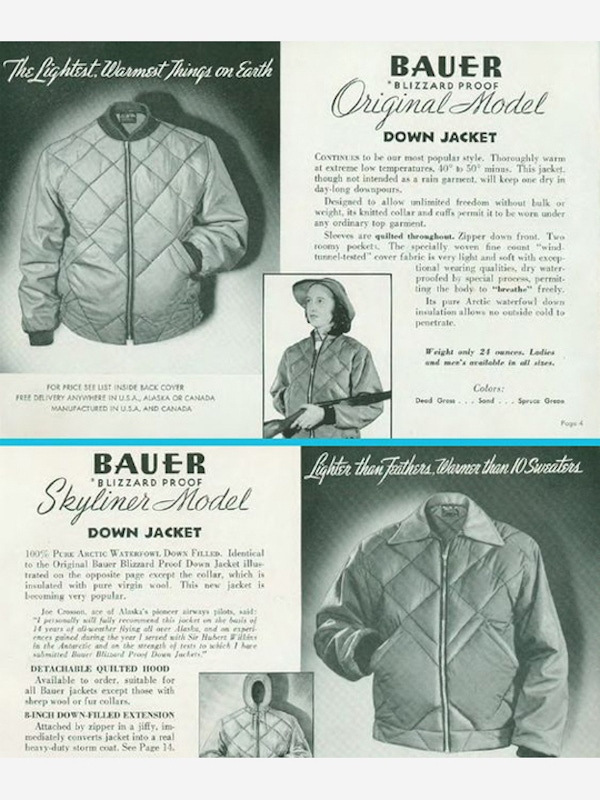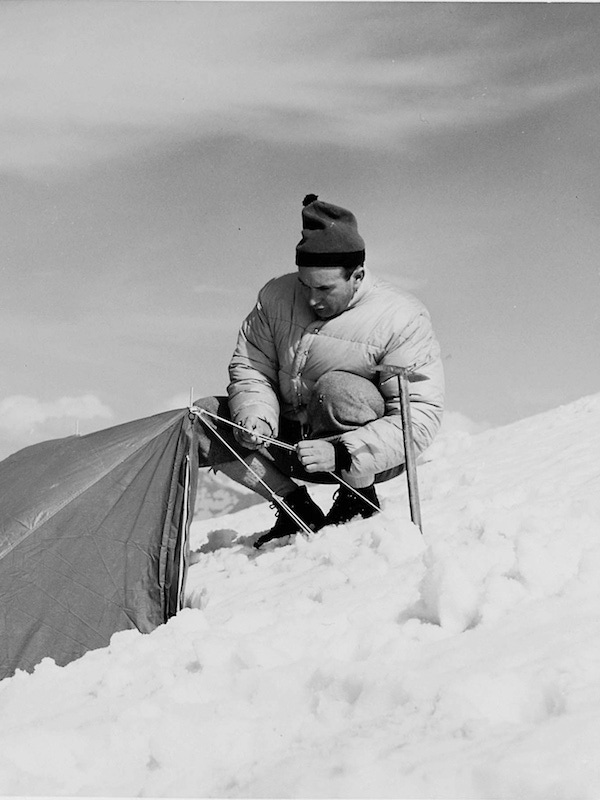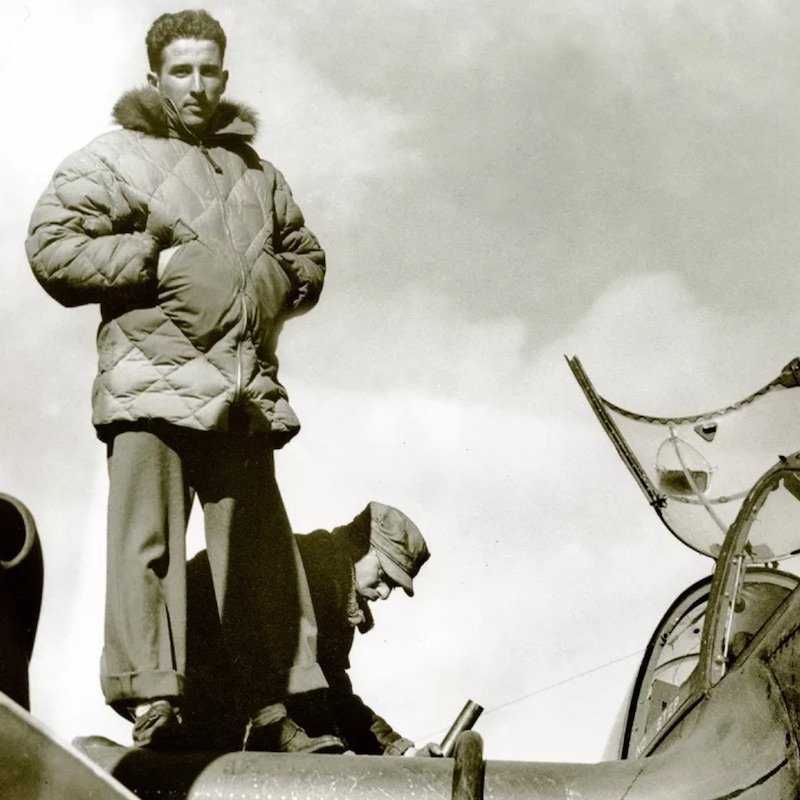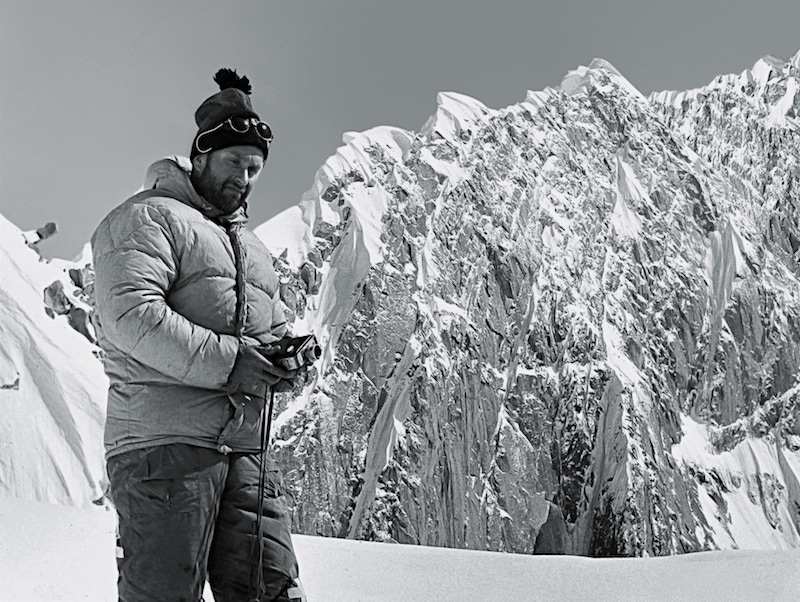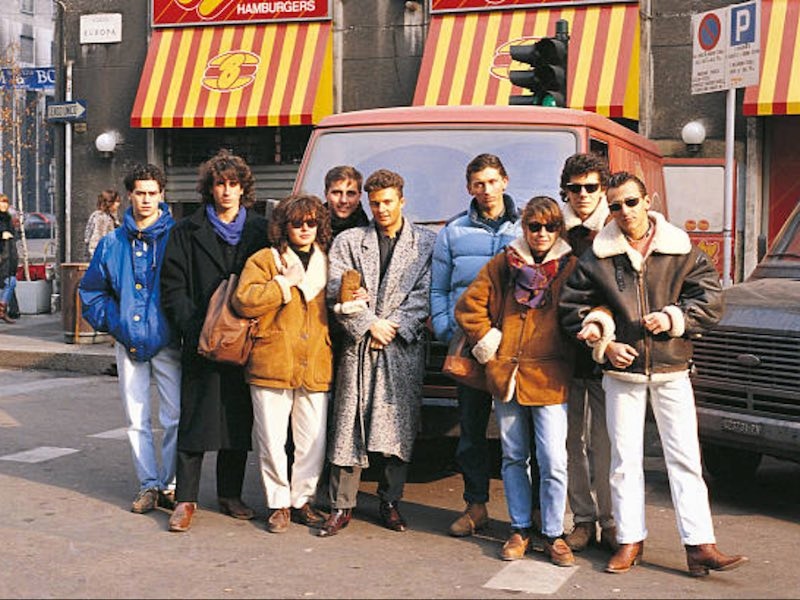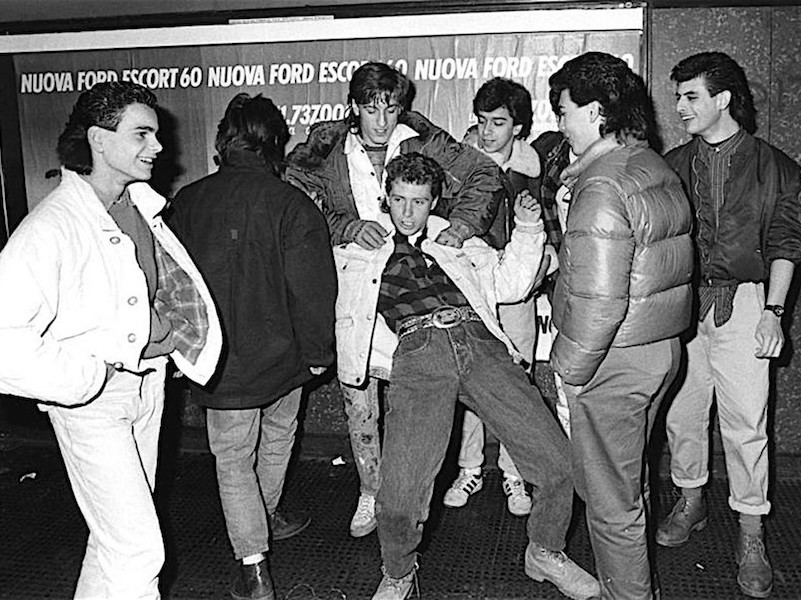 For this we can thank that youthful Milanese style tribe the paninari - so named for hanging out around the Al Pacino cafe. It was this group's love of both heavily branded clothing and inherently practical clothing - all the better for scooting in - that helped brands the likes of Fiorucci and Armani, but also Timberland and Moncler, gain international recognition.
It was Moncler that made the puffer attractive to the paninari by designing the style in suitably arresting colours - this time to catch the attention of people in the know rather than people in search and rescue helicopters. Sixty-five years old this year - and created by three other outdoorsmen, a champion Alpine skier, ski pole manufacturer and sports equipment merchant - it was Moncler that outfitted serious expeditions but also later gave the kind of product more typically seen on the backs of Chris Bonington and Dave Hahn a certain cool, via collaborations with the likes of Junya Watanabe, Pharrell Williams and Thom Browne.
Come the 1990s and rappers' love of the bulky silhouette saw Ice T rock the style and Notorious B.I.G. flowing praise for his "bubblegoose". Rumours that Sean Combes took his 'Puffy' moniker from the jacket may not prove accurate.
Indeed, the puffer jacket is now more a heritage product – loved for its tradition and utility, even though outclassed by modern technical fabrics offering the same balance of warmth, waterproofing and weight but without, well, all the puffiness; what's more, it's getting increasingly hard to find the good feather down that so effectively, so naturally, keeps the wearer toasty.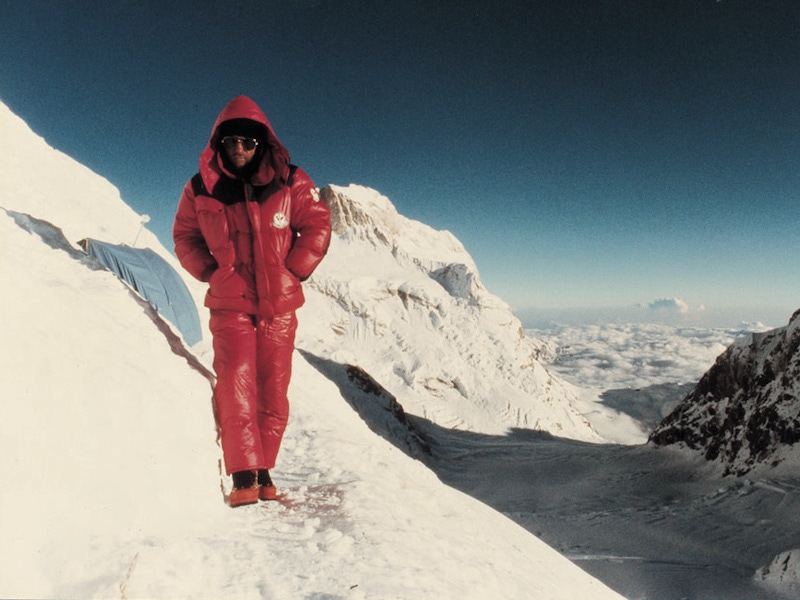 And that's especially so if you insist – and you really should – on down that's both been ethically sourced and is traceable as such (goose down sourced as a by-product of meat production; eider down collected by hand from nests after the duck has shed it). If you buy a cheap puffa jacket there may be a good, and indefensible reason, why it's priced as such.
Certainly, part of the puffer jacket's later evolution – a Moncler innovation – has been a matter of using smaller quantities of down than might have been found in earlier examples, as well as using mathematically precise amounts per square centimetre of garment, to give the same levels of warmth but with much less weight. Weight, in fact, is the constant battle of the modern puffer jacket manufacturer.
That's all in keeping with the puffer jacket's first principle of course: to be as functional, as performance-minded as possible. That was Bauer's mantra too, when he started his hunting, fishing and sporting goods shop: if he didn't trust the equipment, he didn't stock it. And, if he couldn't find what he wanted, he developed it himself. That's including the shuttlecock still used in badminton. It wasn't ever a life or death situation, of course, but he designed and patented that too.