How To Style Them: The Dapper Villains Masks
As masks become part of the new normal, we showcase the best ways to incorporate them into your daily attire.
When the possibility of creating masks came about, there were a few key elements that we needed to adhere to in order to make something that would be useful and provide value to our community. First and foremost was the level of protection it would provide. The masks are made up of four layers: the outer layer is a tight cotton poplin weave which provides the most resistance to particles. Two inner layers are made from a cotton gauze that has a natural resistance to absorption, whilst the inside of the mask is made from a black muslin, offering more filtration via its natural ability to trap moisture. WHO-approved, the masks come sealed in a plastic bag enabling sanitation and allowing it to be worn as soon as it is received. The ability to machine wash the masks ensures and allows for frequent use.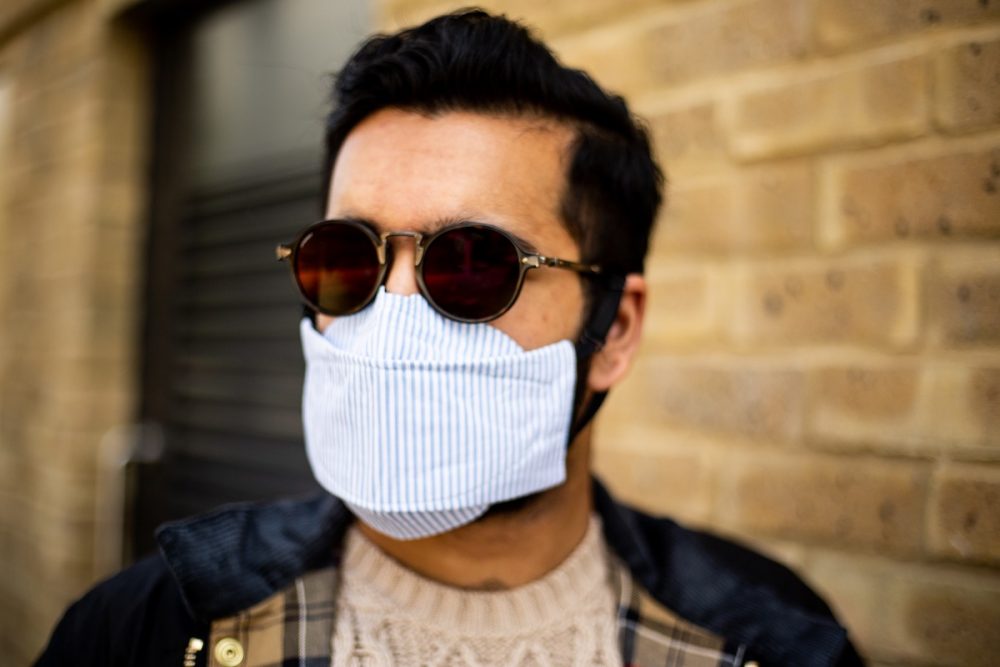 Once the foundations were set, we wanted to create a selection that could then slot seamlessly into everyday attire. At The Rake, we take pride in the big and small details of our everyday attire - and masks, should they become part of our life, need to be held in the same regard as any accessory we include in our outfit. It's never easy adjusting to a new normal, but it's important to embrace this situation and ensure we do our best to look after one another, and adapt to whatever this year continues to throw our way. The masks have been created in seven classic colours - one for each day - that go with the majority of outfits, be it smart or casual. The plain masks in darker shades of blue and black not only work with classic suiting, but also work incredibly with a lighter outfit - adding striking contrast. Below, I paired the navy mask with a light blue oxford button-down, and a brown houndstooth jacket, whereas the lighter blue option works just as well as part of a classic navy suit look.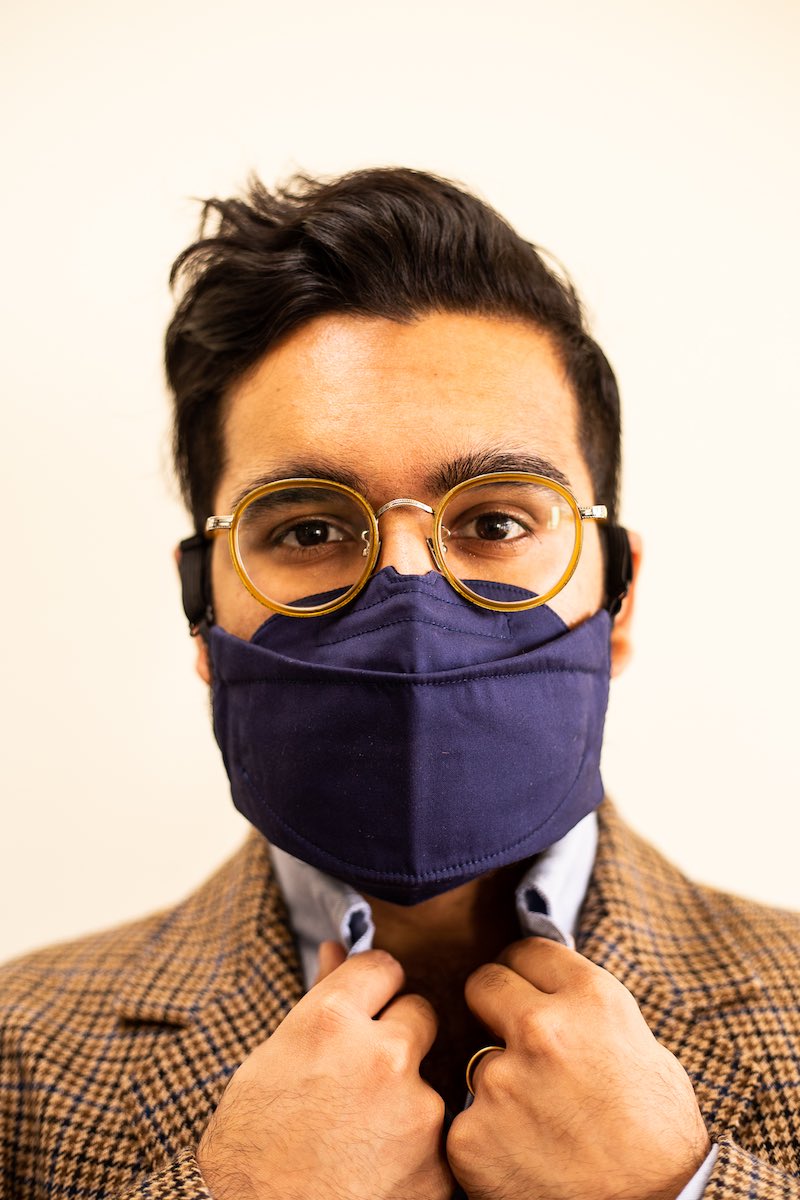 The black mask is by far the most versatile - you can wear it with a casual sweater and chinos, and it'll look just as good with a suit and hat, as pictured below.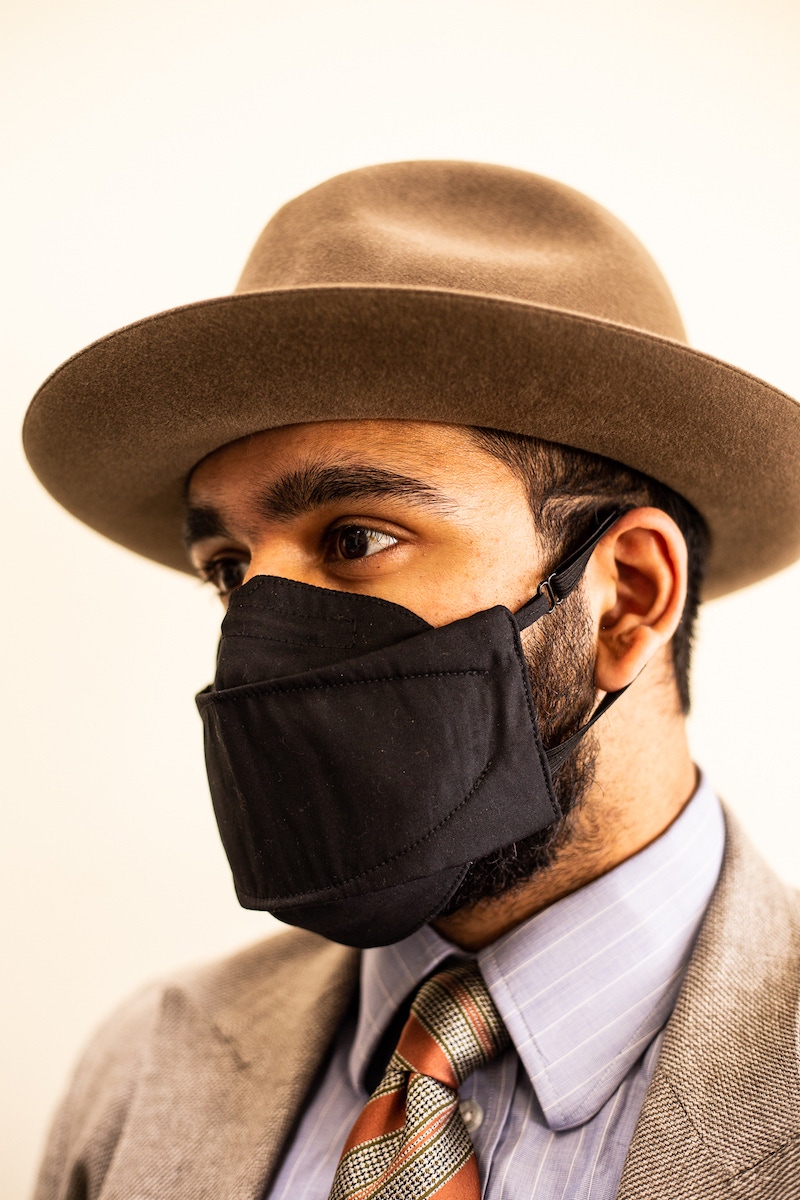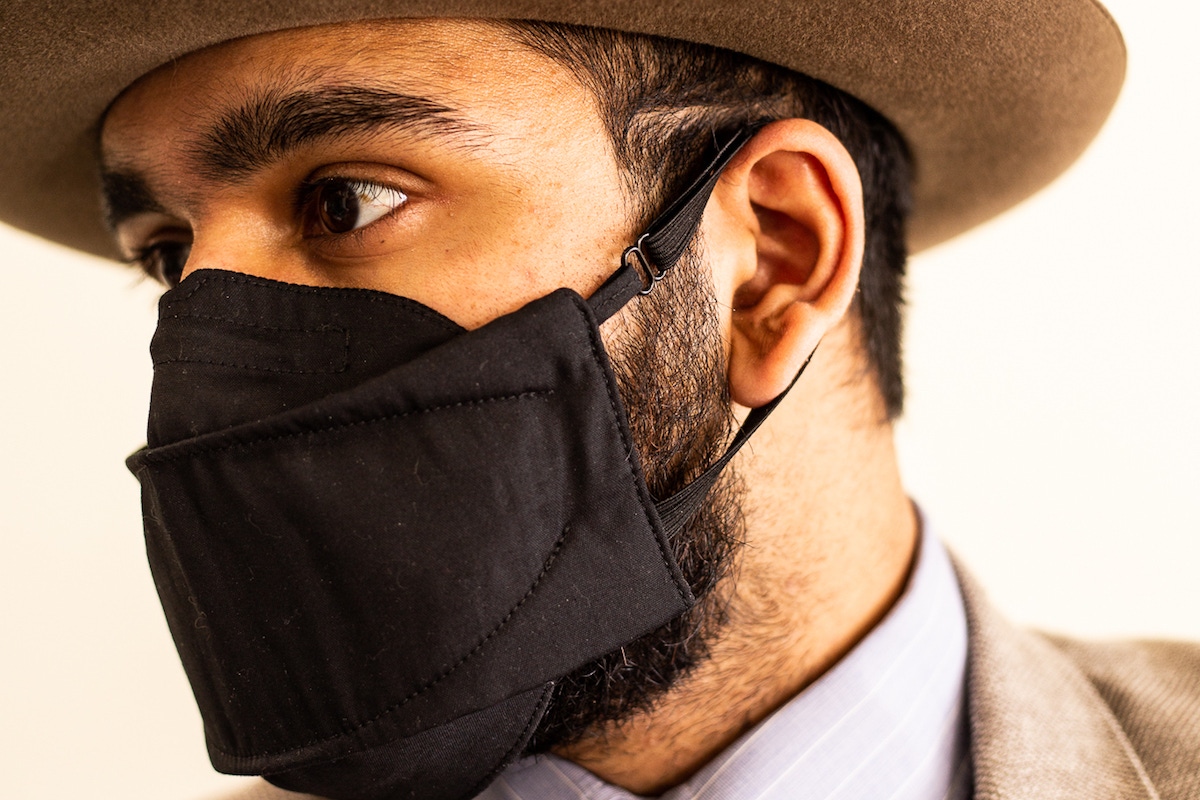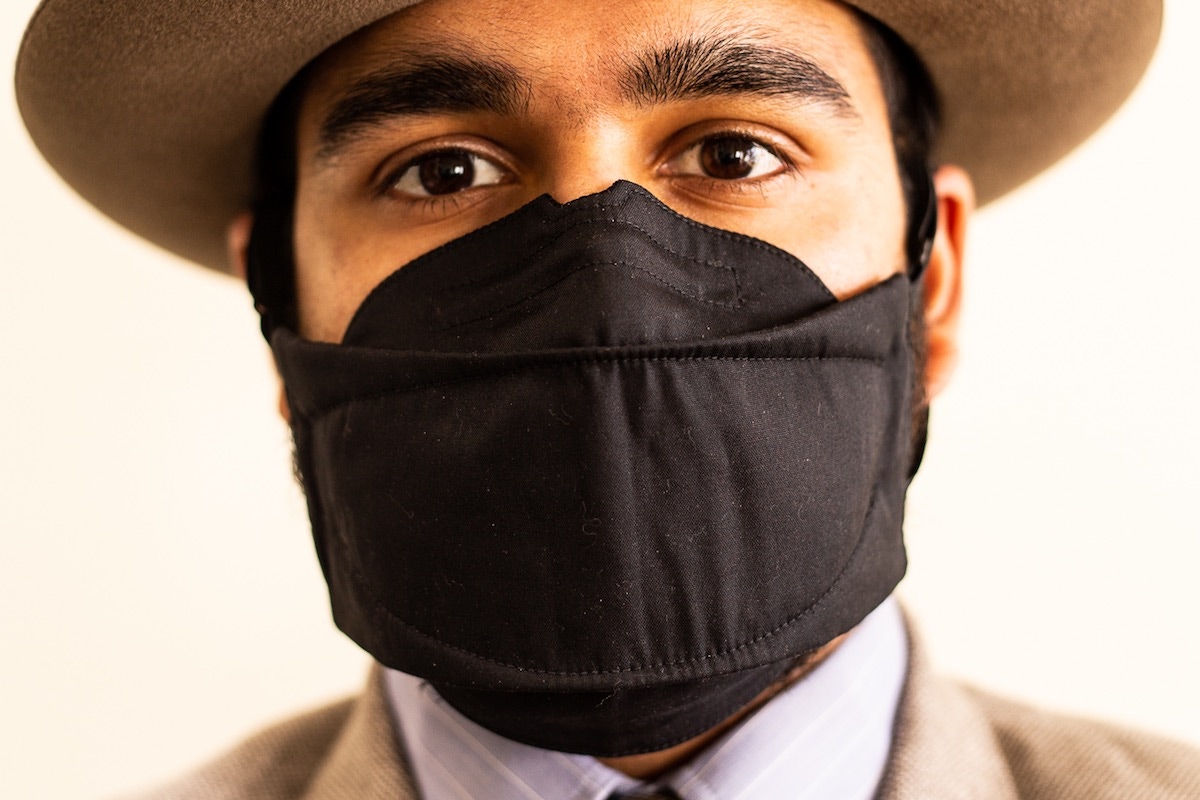 The mint, light blue and pink masks favour more pastels tones and work great as part of a summer ensemble, meaning white trousers are absolutely necessary here. Fortunately for you, we have white trousers aplenty. Complete the look with a linen button down in a neutral tone. Moving onto the patterned masks, these were created in collaboration with Dapper Villains with the focus on rakish, timeless cloths. A fine bengal and double stripe in light blue and white, plus two quintessential check designs in blue and green, and blue and brown, will make sure you look the part when walking down Jermyn Street and Savile Row, for when restrictions are removed. These masks work best when they are paired with complementary colours - the stripes go great when paired with a similar striped or classic poplin shirt. However, I've opted for a denim on denim approach which works nicely given that the consistency of colour remains.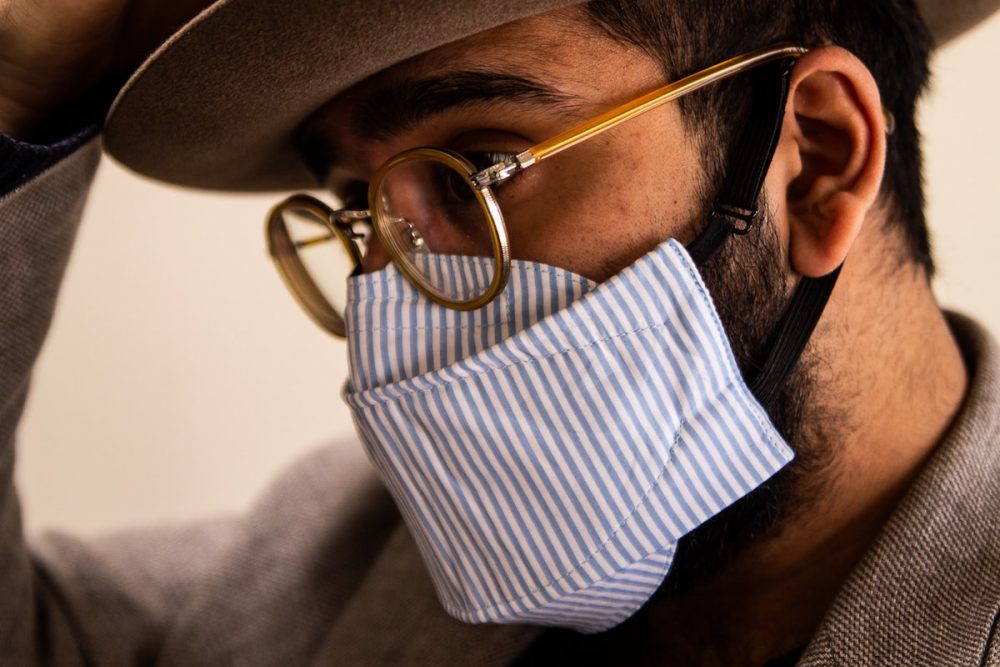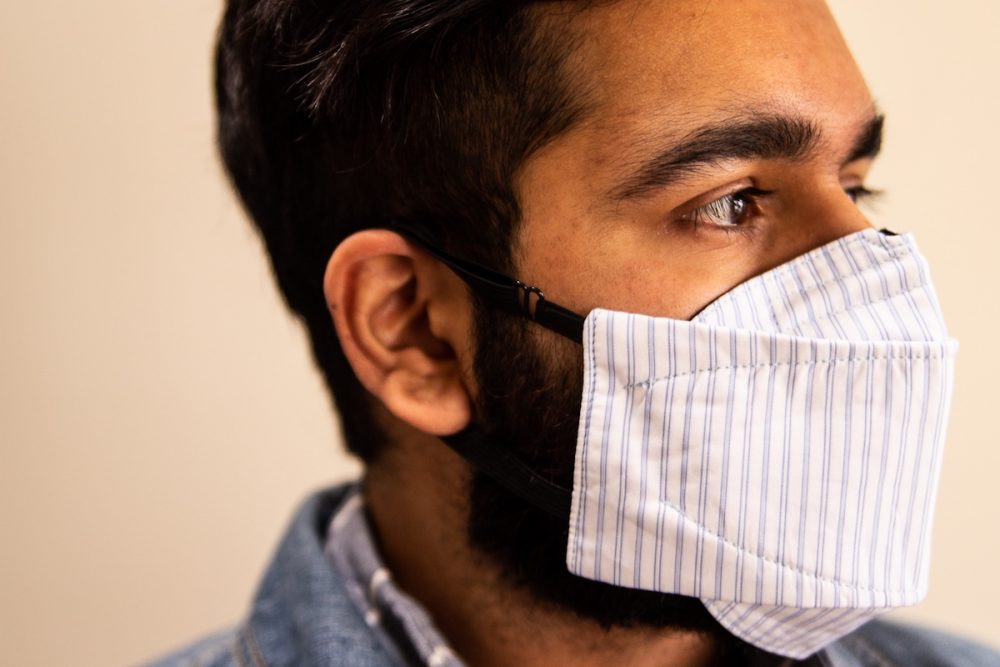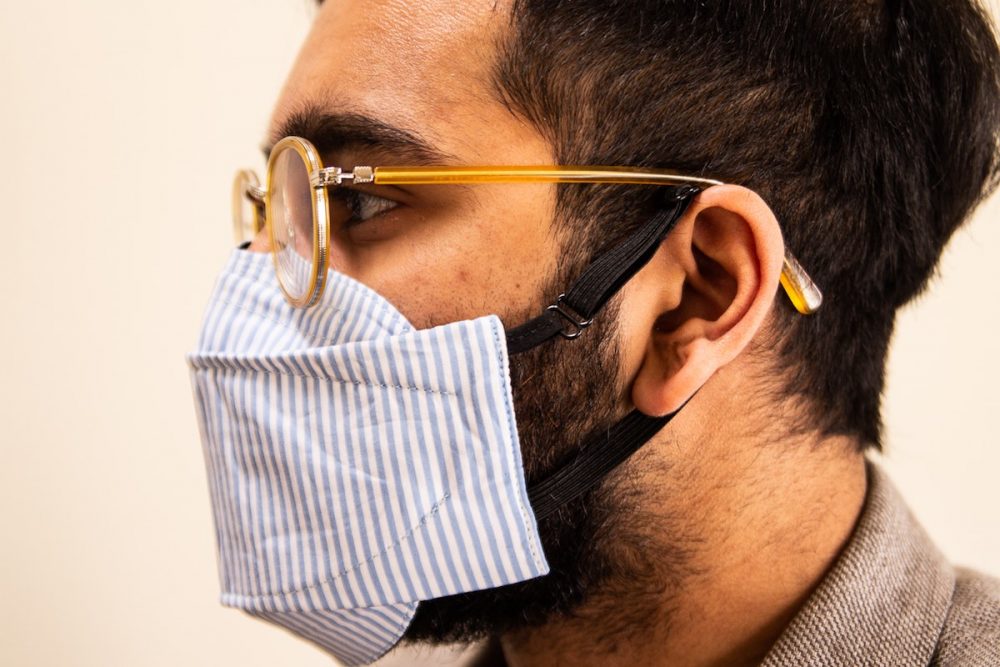 The check masks allow more flexibility with your outfit choice, as you can pair them well with brown, blue, green and cream tones with minimal fuss.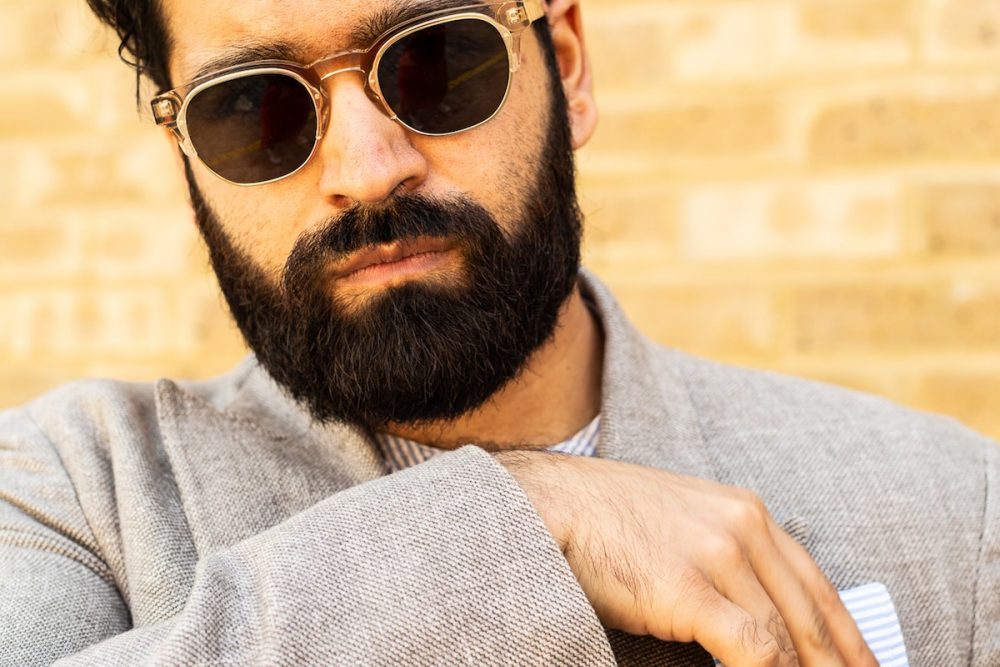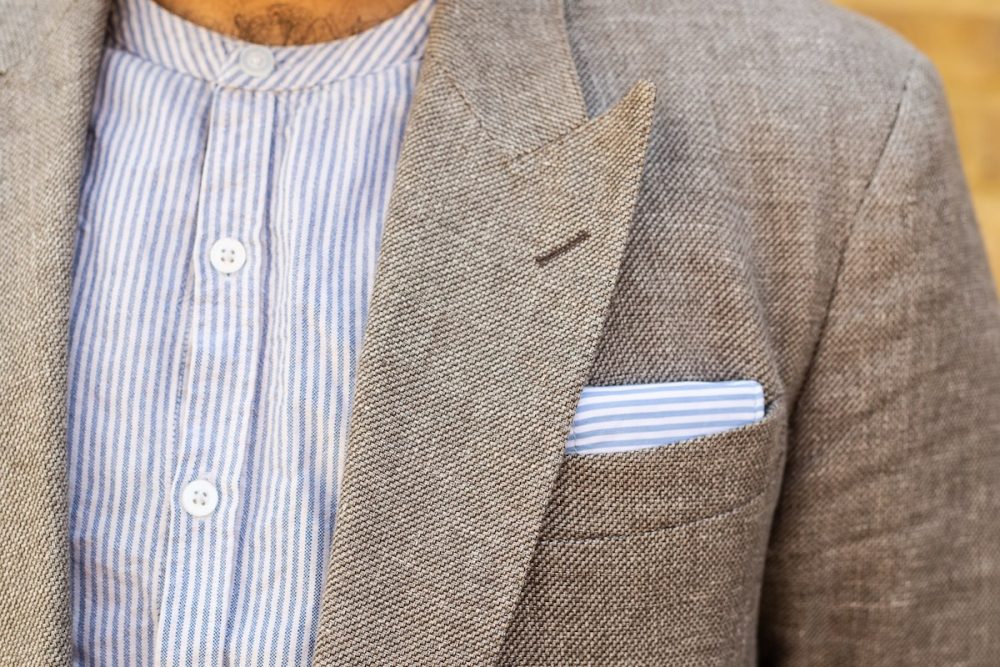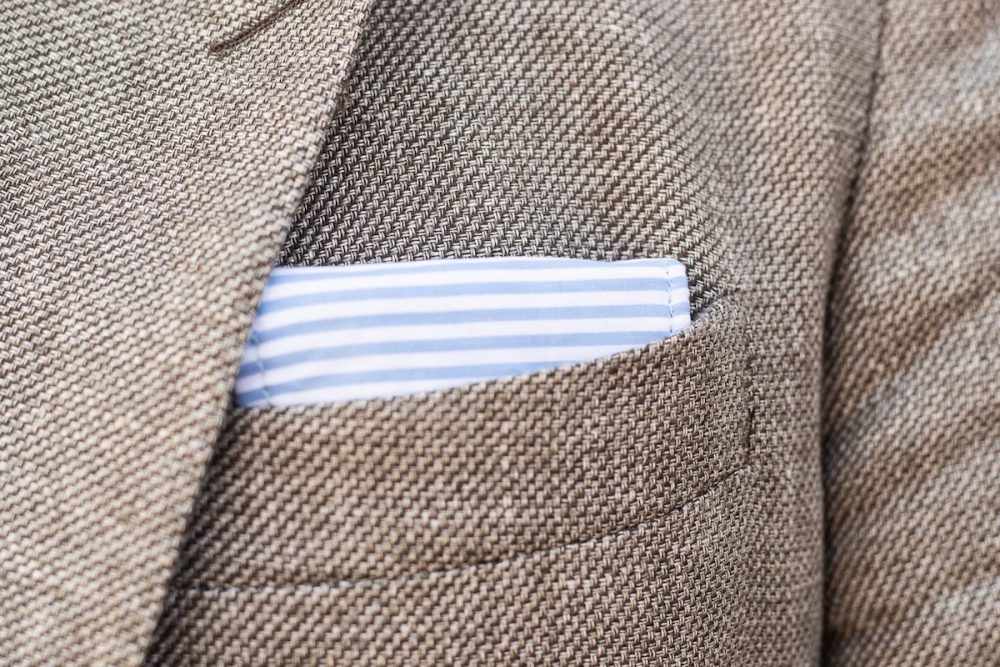 Should you purchase more than one, the malleable wire also provides the ability to fold neatly, making it the perfect alternative to a pocket square. I paired it here with a similar striped shirt and neutral jacket for a simple yet elegant outfit.