Sneaker Focus
The humble sneaker has come a long way in the last century. Now a firm fixture amongst high-luxury houses and artisanal brands alike, The Rake charts its history and just what it takes to pull off this still-divisive shoe...
The first pairs of trainers, introduced in the late 1800s, were so simple they didn't have a left or right foot. In contrast, sneakers today are incredibly complex, with brands using state-of-the-art technologies such as Nike's adaptive self-lacing system or Adidas's Boost soles, which are comprised of hundreds of spongy TPU modules, for unparalleled shock resistance. Back in the day though, sneakers were monolithic. The first mass produced 'sneakers' were introduced by American brand Keds in 1916, although the term is to be used loosely. Far from what we'd today associate with the style, the Champions, as they were known, more closely resembled a pair of Oxford boots. They were an eight-eyelet design complete with army 'speed hooks', and even featured proper heels as you'd expect to find on a Goodyear-welted leather pair. They were made from canvas, though, and featured the all-important key ingredient: rubber soles.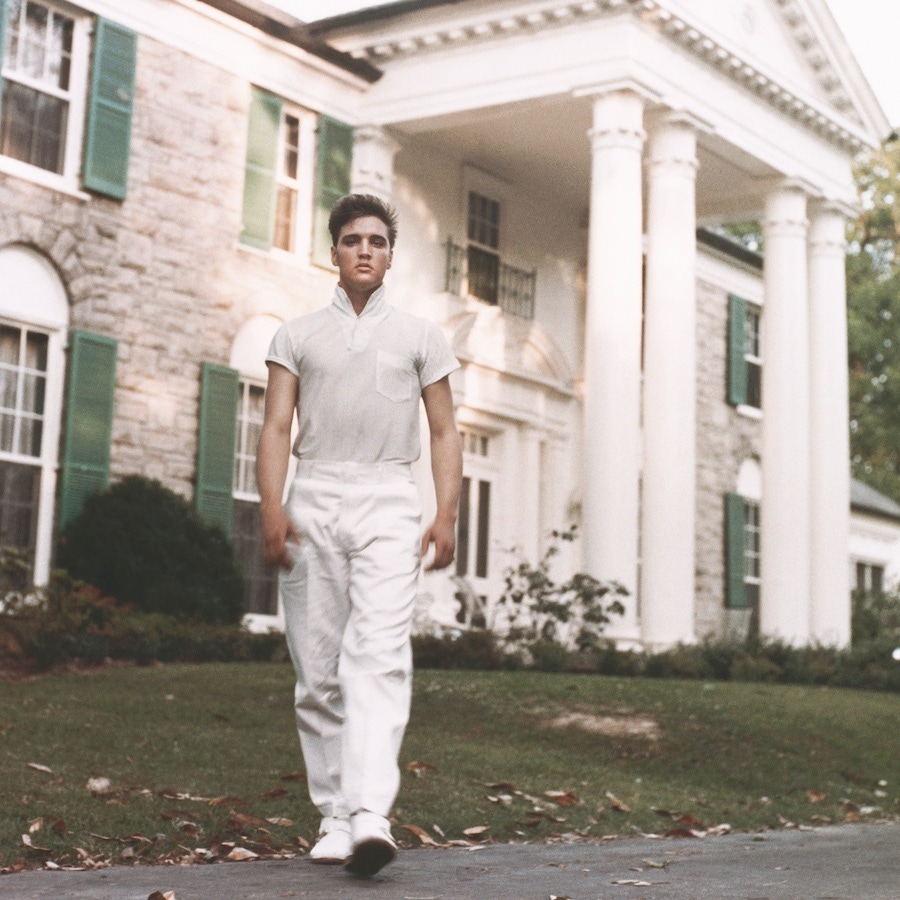 The Rise of Converse
It wasn't until the Converse Rubber Shoe Company got involved though, that the modern sneaker was born. The Converse All Star was introduced in 1917 and quickly became the most popular casual shoe on the planet. Whilst incredibly simple - it was effectively two pieces of cotton canvas fused onto a rubber sole - the All Star was designed with a purpose, and this is what made it attractive. It was the 'All-American Basketball Shoe', worn by winners on the court and loved by those off it. For decades after its release, top NBA players would rely on their All Stars - Bill Russell was a loyal wearer, and Wilt 'The Stilt' Chamberlain scored a league-record 100 points in his, in 1962, no less. The All Star was a simple, good value shoe, yet for the general public, it was aspirational: wear them and be a better athlete. It was the forerunner to the sneaker-obsessed generations of later decades who'd buy the latest pair of Air Jordans, take them to the court and imitate Michael Jordan's every move, believing that their new wheels made them fadeaway further, dribble faster or jump higher.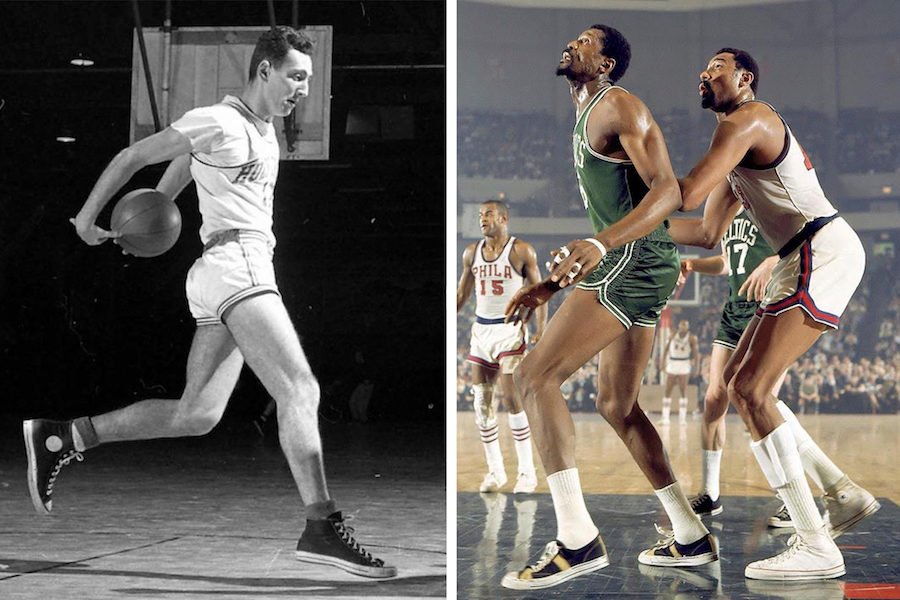 All Stars are some of the best selling shoes of all time, and they're certainly the most enduring; their basic design hasn't changed in one hundred years. For decades they were market leaders, but in the '70s and '80s, a lack of innovation meant that Nike and Adidas caught up, swiftly overtaking them in just about every field. In a refusal to conform though, Converse took on a somewhat cult following, were worn by The Ramones and Kurt Cobain, and became an off-duty style staple in the process. There was only one other shoe that could rival the laid-back style credentials of the All Star in the latter half of the twentieth century, and ironically, both have been appropriated extensively by luxury brands today.
California Cool
Vans opened its first shop in Anaheim, California in 1966. A factory store, the brand manufactured the shoes themselves, but on that first day of opening only the display models had been produced, meaning the 12 people who bought shoes that morning were told to come later that day to collect them. In the midst of running to the factory, processing the orders and returning to the store, Paul Van Doren (one of the founding members of Vans) realised he didn't have any cash to offer change to the paying customers. When the eager clients returned, he handed them the shoes on the basis they'd return the following day with the money. All 12 of them did.
Similar to All Stars, Vans' calling card was its simplicity, and a respectable integrity which didn't stray too far from its initial concept; to produce simple, affordable shoes fit for purpose. Today, Vans are a go-to casual option for the masses, yet they were a skate shoe first and foremost. Nathaniel Iott, Director of Footwear Product Design at Vans, tells
The Rake
, "To Vans, skateboarding is more than a sport and has always been committed to it. I think the values of commitment and resilience came directly from the Van Doren family and are at the core of the company's culture today."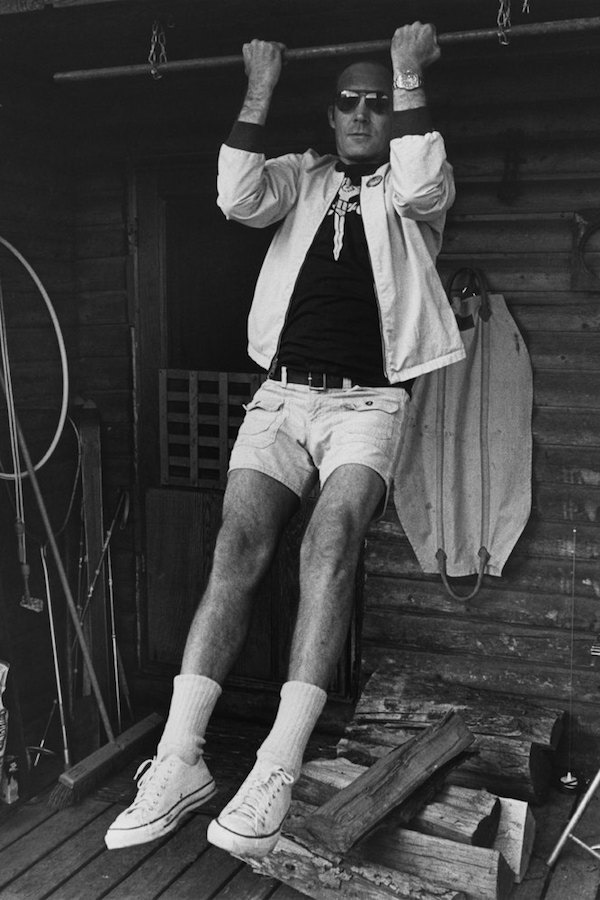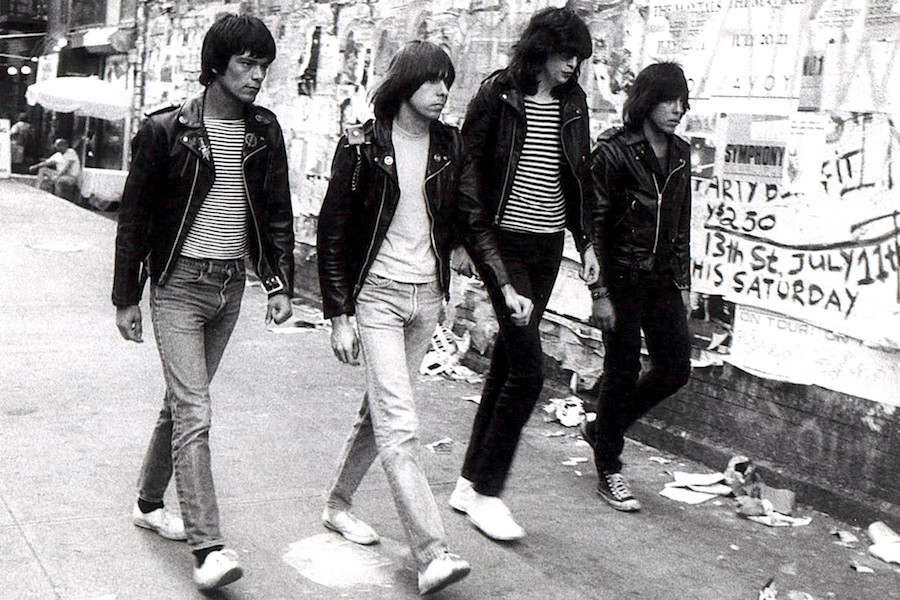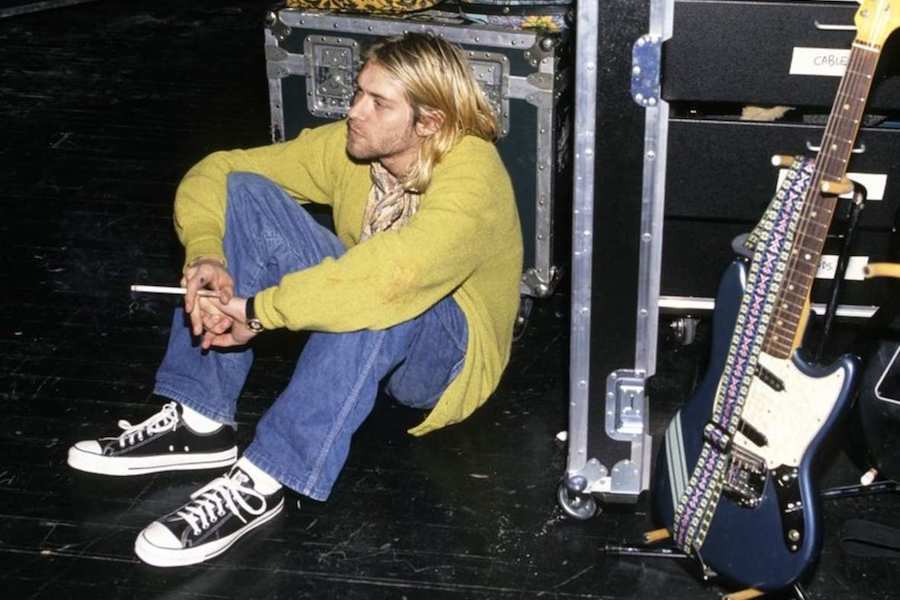 Converse and Vans are just two brands that have contributed to the global sneaker market, yet they are significant reasons why it is so prolific. According to the
Financial Times
, which pulled figures taken from SportsOneSource, the international sneaker retail market is estimated to be worth around $55billion per year, an increase of more than 40% since 2004. The second hand resale market alone is worth $1billion. A large portion of that will be made up of athletic shoes from the likes of Nike, Adidas or Reebok, but luxury fashion brands and traditional footwear makers are in on the act too. There's a reason why Henry Poole, one of the stuffiest Savile Row tailors, collaborated with Adidas; and there's a reason why the likes of Berluti, John Lobb and Stefano Bemer - traditional shoemakers – now feature trainers at the core of their collections. Sneakers are universally cool and they're the fastest growing segment in luxury menswear.
The Art of Minimalism
The 'luxury trainer' is a relatively new concept. An oxymoron that belies the trainer's humble roots, it's the equivalent of the cocky small-town kid who made it big; fancy on the outside, yet still broadly the same underneath all the finery. It's something that has allowed a multitude of new brands to crop up though, occupying a space that was previously absent. David Morris, Shoe Buyer at Mr Porter, tells
The Rake
, "As the menswear market has grown over the last decade, luxury brands have extended into categories never previously considered 'traditional', building micro-businesses with the development of (new) footwear categories such as the 'luxury trainer'. Fifteen years ago, the Common Projects Achilles sneaker proved that there was both a market for an understated, luxury trainer and that customers were willing to pay the price. Today, it makes up for so much of our footwear business".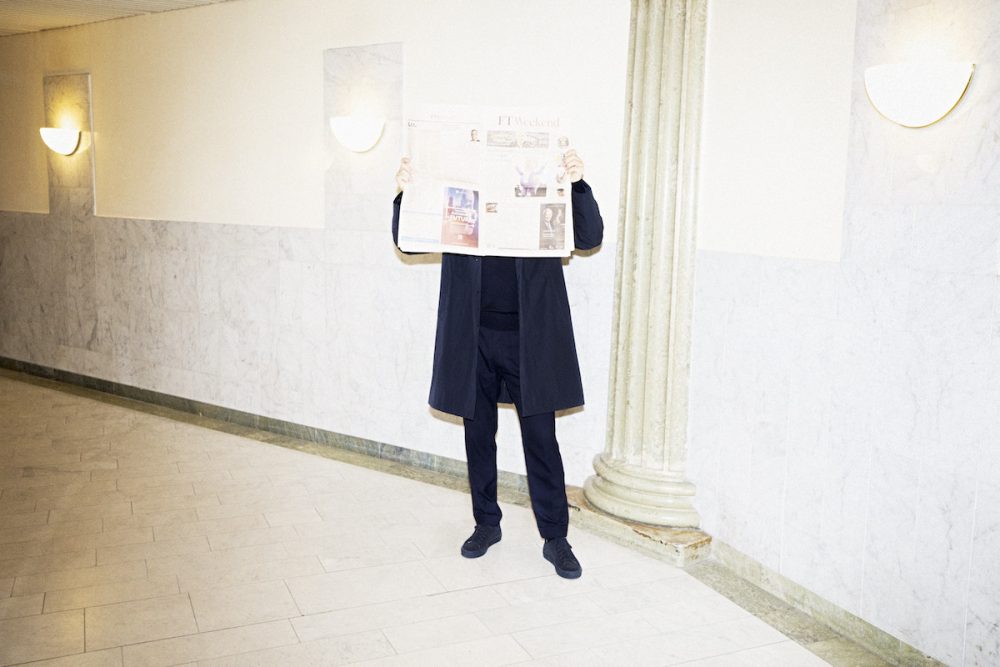 Common Projects was one of the first brands to turn the trainer into a luxury product; the Achilles model is an exercise in minimalism, and entirely handmade in Italy from high-grade Italian leather. The brand took principles usually associated with traditional leather shoes, and applied them to trainers, creating a cult following in the process. Other brands saw the potential of decadent, minimalistic trainers and quickly followed suit. Founded in 2013, Swedish brand C.QP excel in their pared-back luxury, producing sneakers that combine equally well with casual attire as they do with fine tailoring. Adam Lewenhaupt, founder of the brand, felt that the industry was missing a "truly great 'hybrid' sneaker that could work well as part of a fairly smart outfit or something more relaxed". Another brand with a pinch of Scandi-style imbued on their sneakers is Myrqvist. Handcrafted in Portugal, their Oaxen range has been updated with four new monochrome designs. Adapted to perform in the office environment, the sole now matches the upper, therefore can be worn more easily with a suit without looking too sporty. Made from premium water repellent suede, produced by English tannery Charles F. Stead & Co., these sneakers are functional yet are elegant enough to be worn with tailoring in more corporate industries.
The 'Luxury Sneaker' and How to Wear it
Amongst some circles, sneakers are still a divisive choice. But, in line with the casualisation of menswear - which has been ongoing for a few seasons - they are becoming acceptable in previously unimpeachable territory. Some of London's smartest members clubs are even coming round, such as The Art's Club, which states in its dress code that 'clean, non-sports sneakers will be accepted', or Morton's, which has been located in Berkeley Square for 40 years, for whom 'clean fashion trainers are allowed'. This is quite something for a city whose biggest contribution to clothing is Savile Row and who is, for some, still firmly associated with the pinstripe-suited, umbrella-holding 'English gentleman'.
Alexandre Mattiusi, founder of contemporary luxury brand Ami, foresaw this change when launching his own brand. Ami specialises in melding the laid-back with the tailored, creating looks that are both comfortable yet appropriate for a range of activities. And trainers have always been the key ingredient in his recipe: "There has been this great casualisation of the modern man's wardrobe that has moved away from stiff shoes and tight ties. Guys want to show individual style through their clothes, whilst staying comfortable. So I think trainers are definitely now an accepted part of the modern wardrobe, especially when they are mixed with tailoring, or more sophisticated pieces". For Jason Basmajian, former Chief Creative Officer of Cerruti "The rise of luxury trainers in menswear is due to a demand for more comfort and versatility in how we dress today. It is also clear evidence of how street fashion has permeated into the luxury fashion sector more than ever. The cult following of iconic trainers has moved into elevated territory and become the new status symbol".
Brunello Cucinelli, the uber-luxury Italian brand more known for its relaxed tailoring and sumptuous fabrics, has taken to sneakers in a big way. In the brand's typical style, only the finest materials are utilised, including the unconventional choices of alpaca, wool and cashmere bouclé, corduroy, and wool denim alongside the more standard suede, calf leather and nubuck. Subtle colour accents feature on the Apollo Sport model, which douses an otherwise plain leather sneaker with vibrant maroon suede on the heel and tongue, and elsewhere, interesting design traits impress, such as with the storm-welted, featherweight gum sole featured on the Icaro model. The parameters for innovation with trainers are much broader than they are with traditional leather shoes such as derbies or loafers, which are designed in a very specific way. With trainers there are no boundaries.
If the modern sneaker's lineage is to be traced back to the birth of the Converse All Star, our rubber-soled friend celebrates its 114th birthday this year. It's come a long way in that time, from humble court shoe to counter-culture statement to high-luxury fashion staple. Will it ever usurp the faithful leather shoe from its rightful crown? The Goodyear-welt's bloodline seems too pure for that. But, fashion's status quo has been well and truly shaken - give it a few more seasons and the sneaker may just dethrone the leather shoe as the most universally accepted and versatile footwear option around.