Huitcinq 1988's Time-Honoured Designs
Federico De Peppo of Huitcinq 1988 takes a transparent approach to craftsmanship and luxury, exhibited in the quality of his leather goods and his workshop's open-door policy.
Though its polished branding and esoteric sobriquet may suggest otherwise, Rome-based bespoke men's accessories specialist Huitcinq 1988 is, says founder Federico De Peppo, "a one-man band — I'm not only the craftsman, but also the designer, the photographer, the PR, everything." Launched by the couture-trained De Peppo in 2014, this artisanal producer of finely crafted bags, wallets, card holders, ties, iPhone cases and watch straps (all hewn from carefully selected, top-quality cloth, leathers and exotic hides, and all handmade by De Peppo) primarily focuses on bespoke commissions, with a small selection of ready-made items sold via Huitcinq 1988's own website, two highly respected Roman storefronts (Sartoria Ripense and Cruciani & Bella) — and, we're proud to say, through The Rake. Here, De Peppo discusses his motivations in creating the Huitcinq 1988 brand, his inspirations as a craftsman, and explains why his products are truly a cut above. Why did you decide to launch Huitcinq 1988, and what prompted you to concentrate on small leathergoods and accessories? I didn't really decide from one day to another to launch Huitcinq 1988, it was more of a natural step on my creative path. I started designing women's bags in 2011, but I often felt unsatisfied and frustrated dealing with shop owners and clients. Plus, I couldn't find artisans able to make my accessories with the precision and attention to detail I requested. So I started studying how to make them by myself. Not an easy task, but fortunately I have good manual skills and an haute-couture background. Then I understood it was easier and more satisfying for me to design and create something I could wear, too — classy everyday essentials with a luxury twist, made from precious leathers and most importantly, totally handcrafted from A to Z by me. And that's when Huitcinq 1988 was born. What has been the greatest lesson — not necessarily of a technical nature — that you've learnt on your journey as a craftsman? As a craftsman I learn a lot of lessons every day, and they're all technical. It's a non-stop learning process, I think that there's always a greater lesson to learn tomorrow. However, since Huitcinq 1988 is only me, I've had to learn how to interact with clients, with technical suppliers who are unable to respect deadlines, shop owners who always want to pay less and so on. And all that resulted in strengthening my patience and zen approach to everything. So I feel that this is the great lesson or gift this experience gave me.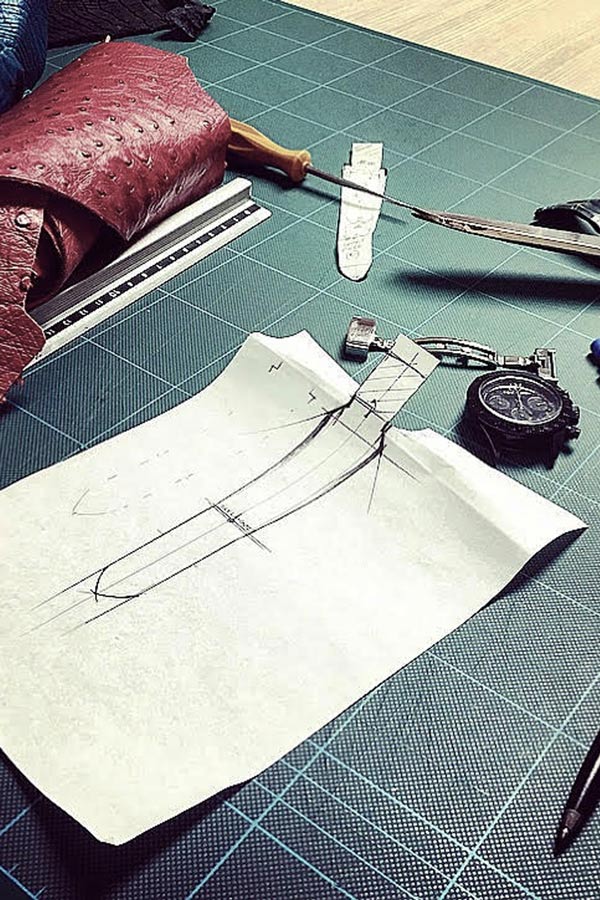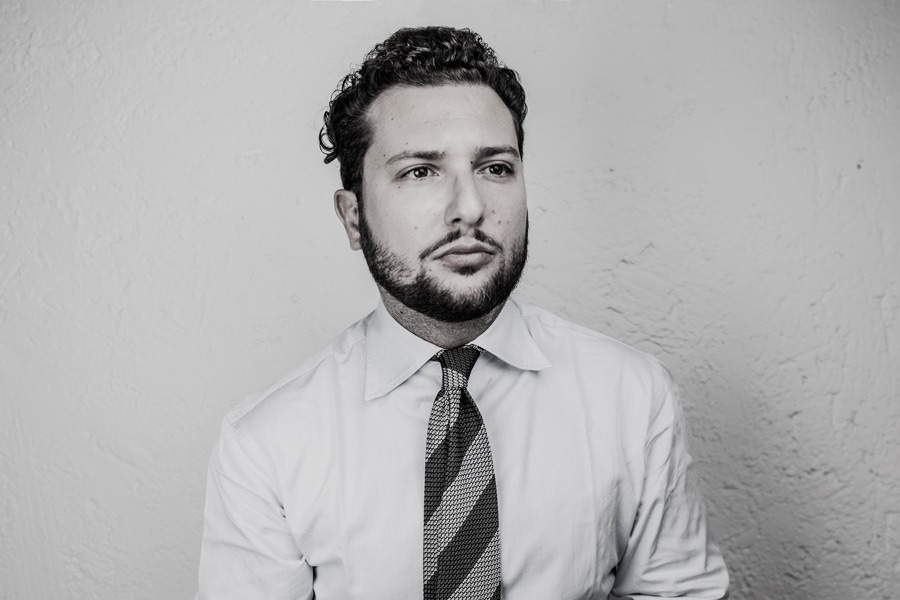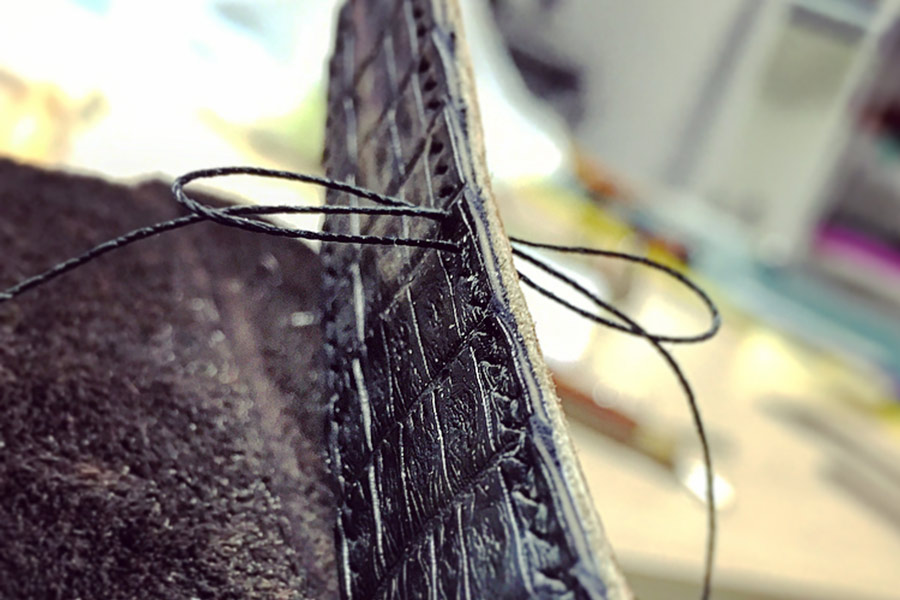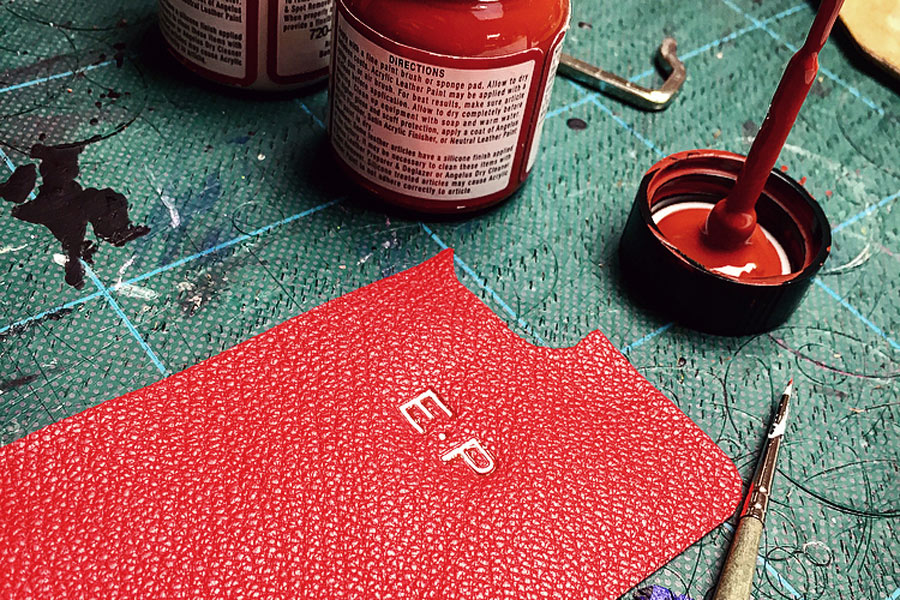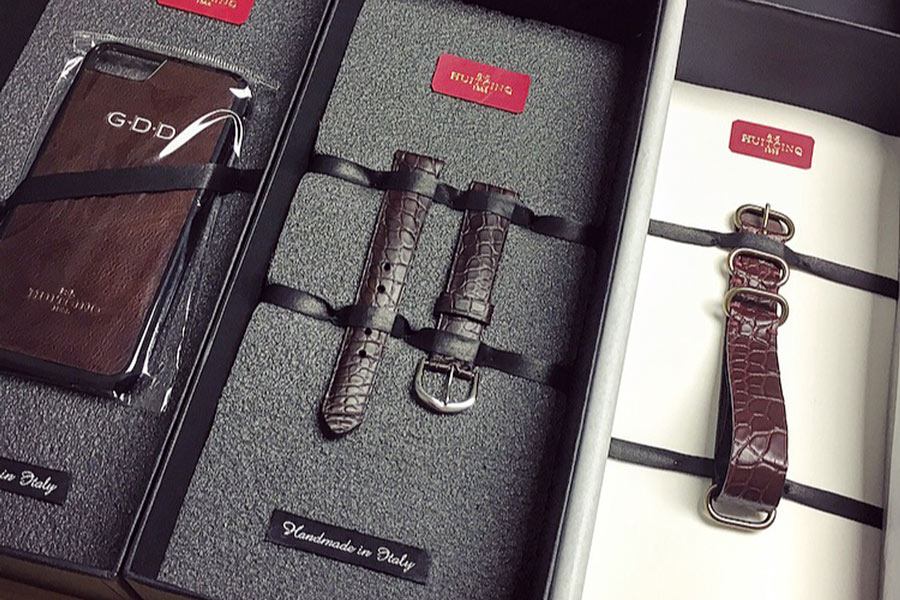 Why do you believe handcraftsmanship to be so important in the production of authentic luxury goods? Real handcraftsmanship means more attention to details. It results in an enduring, long-lasting item, and total freedom of choice for the client. Doing mostly bespoke, the possibility to cut every shape by hand gives you complete freedom and that reflects in the uniqueness of the final product. Another example is the strength of the stitching, achieved by adding wax on the thread and making the saddle stitch with two needles, which is extremely resistant, because it creates a small knot for every stitch point. Of course, on this kind of product, you can spot little imperfections, but it's the charm of something made with two hands and not by machines. It takes time, effort, love and enthusiasm. An alligator wallet made by hand is truly something you can pass to future generations. What is the Huitcinq 1988 difference? Why should a customer buy your product, over and above others' — for instance, a large luxury brand's? Because it's not one of 100,000 mass-produced pieces made in some unbranded factory in Romania or Bangladesh. It's a unique piece, made by one person, from start to end. With most brands, someone cuts the pieces and someone else stitches them together, and you'll never know where it's been made and who made it. I don't even mark my pieces with 'Made in Italy' because it's quite useless. Huitcinq 1988 is me. I'm here in Rome and if someone wants to see where my products are created he can book an appointment and come to the lab. My work, it's totally traceable. Large luxury brands have a different approach to the production and also a different target. I always say that my target, it's not defined by money, it's defined by taste. I like to address people who prioritise their personal style, rather than those who blindly follow fashion.