The Huntsman Tweed Project, Part I: The Islay Woollen Mill
Introducing the Huntsman urban tweed project, a unique collaboration between The Rake and Savile Row's undisputed champion of tweed.
Huntsman
, perhaps more than any other English tailor, has traditionally taken ownership of the art of tailoring in tweed. The house's extraordinary 150 year history is inextricably interlinked with this most aristocratic of materials; when the eponymous Mr Henry H. Huntsman founded the house in 1849, he did so by incorporating a defunct hunting and shooting tailors, and his very own Victorian riding breeches still take pride of place in the centre of the Savile Row shop today. Huntsman went on to cut riding clothes for Prince Albert and was awarded a royal warrant from Queen Victoria, so pleased was the Prince with his commission. For much of the early twentieth century, Huntsman remained the undisputed tailor of choice for the riding and shooting aristocracy, and Hollywood's glitterati, including the likes of both Cary Grant, Clark Gable and most notably Gregory Peck have been famously photographed in Huntsman's equestrian tailoring, to name but a few of the rather impressive list of film stars, politicians, power-players and aesthetes who have subscribed to the iconic 'Huntsman cut'. Even today, our own experiences with the house, and those of our friends and contributors, attests to Huntsman's unique position as a tailor of extraordinarily elegant, functional, contemporary tweed garments – appropriate for all manner of environments and social situations. Of course full on shooting suits, complete with plus-fours and action-backs are the backbone of Huntsman's tweed related arsenal, but the house has also been making waves when it comes to presenting tweed as a contemporary fabric, suited to modern tailoring for the urban environment. Says Huntsman's Creative Director & Co-Head Cutter, Campbell Carey "Its paramount for us that we retain the history of our tweeds but modernise through the use of contemporary colour palettes better suited to the surroundings of today. The finest tailoring will always draw upon traditional methods, particularly for bespoke houses like ours on Savile Row. Even so, its important we don't neglect the way that the world is moving." As a result, lightweight, luxurious cashmere tweeds, contemporised archive designs inspired by the tweeds which the house made for Gregory Peck and the possibility to commission your own bespoke tweed (and have a limited meterage kept in store, for you to call upon to dress family members or subsequent generations) are all initiatives being pioneered by Huntsman at the moment.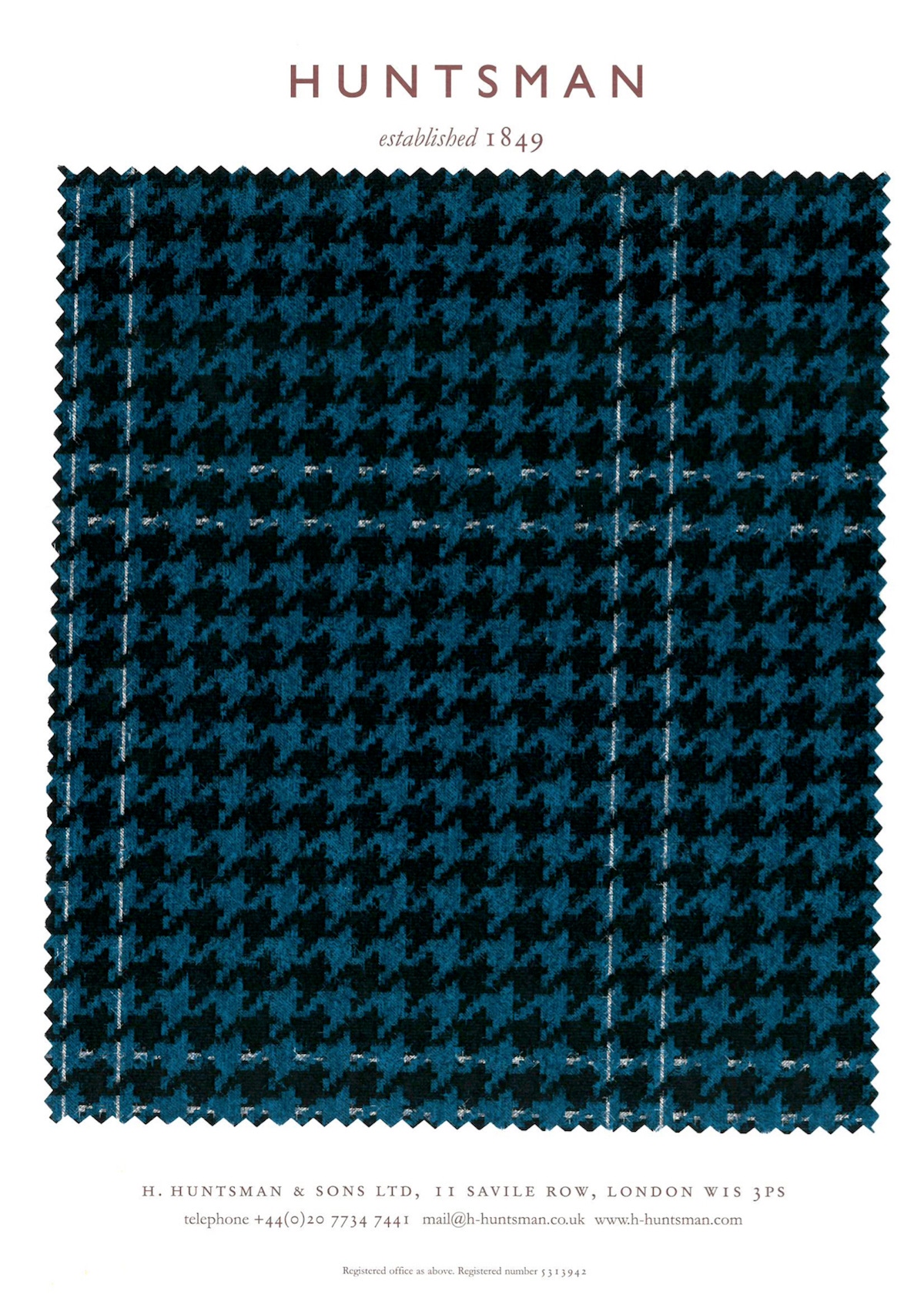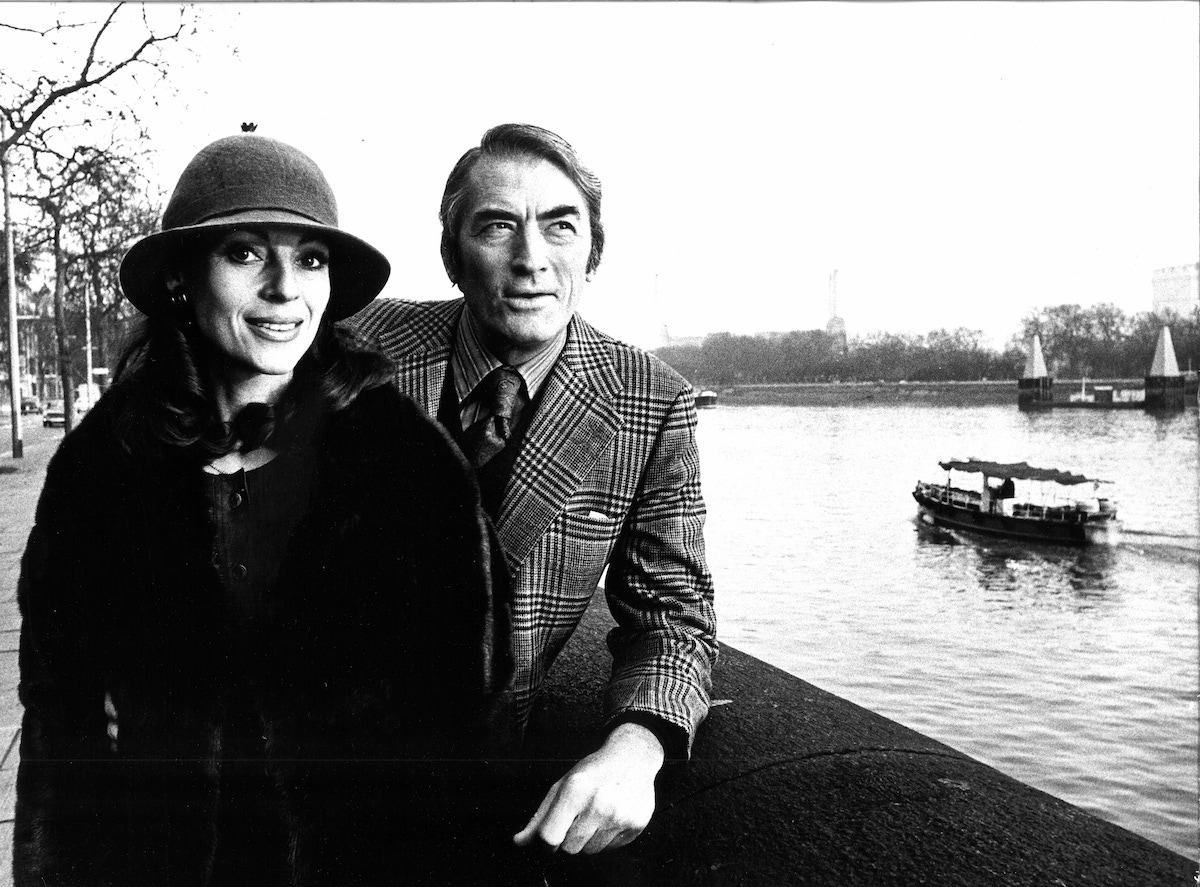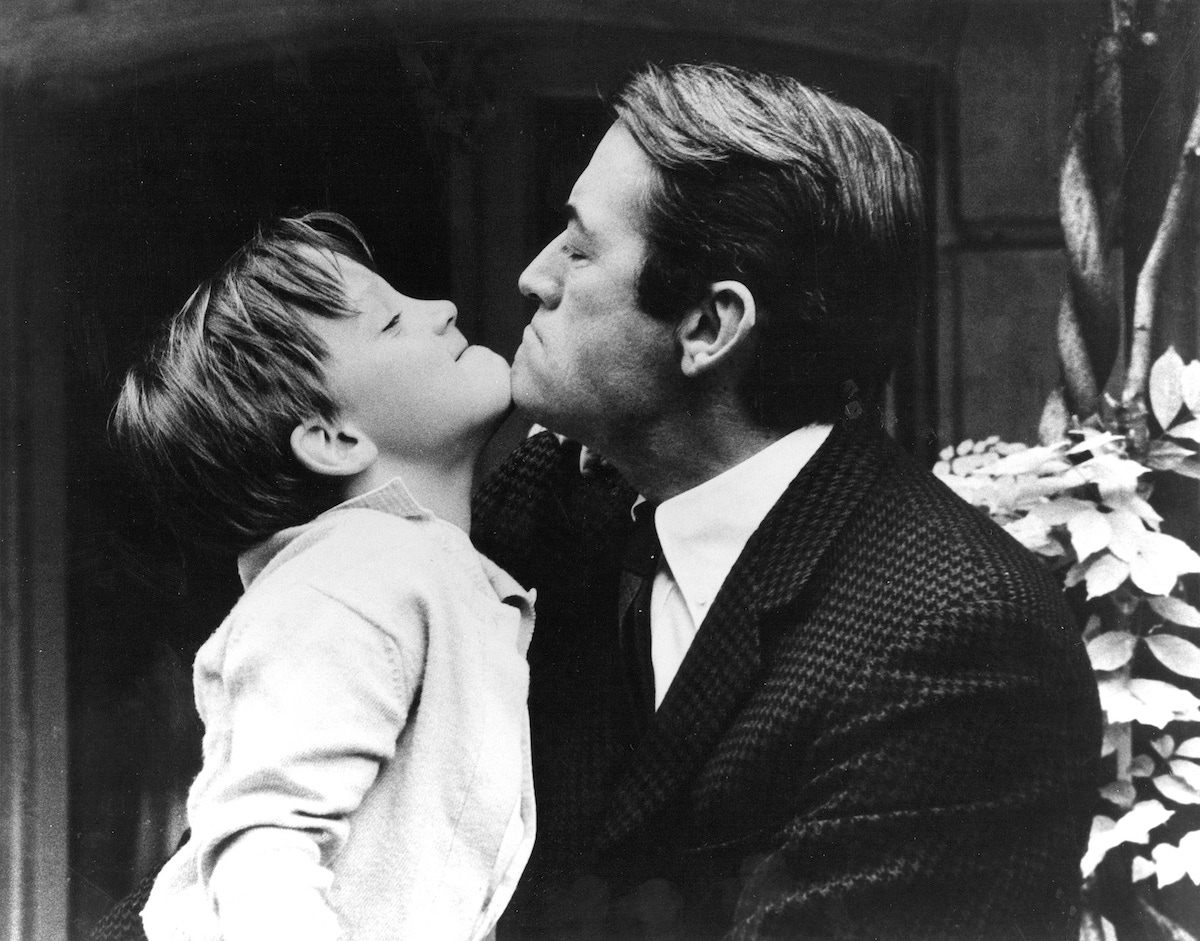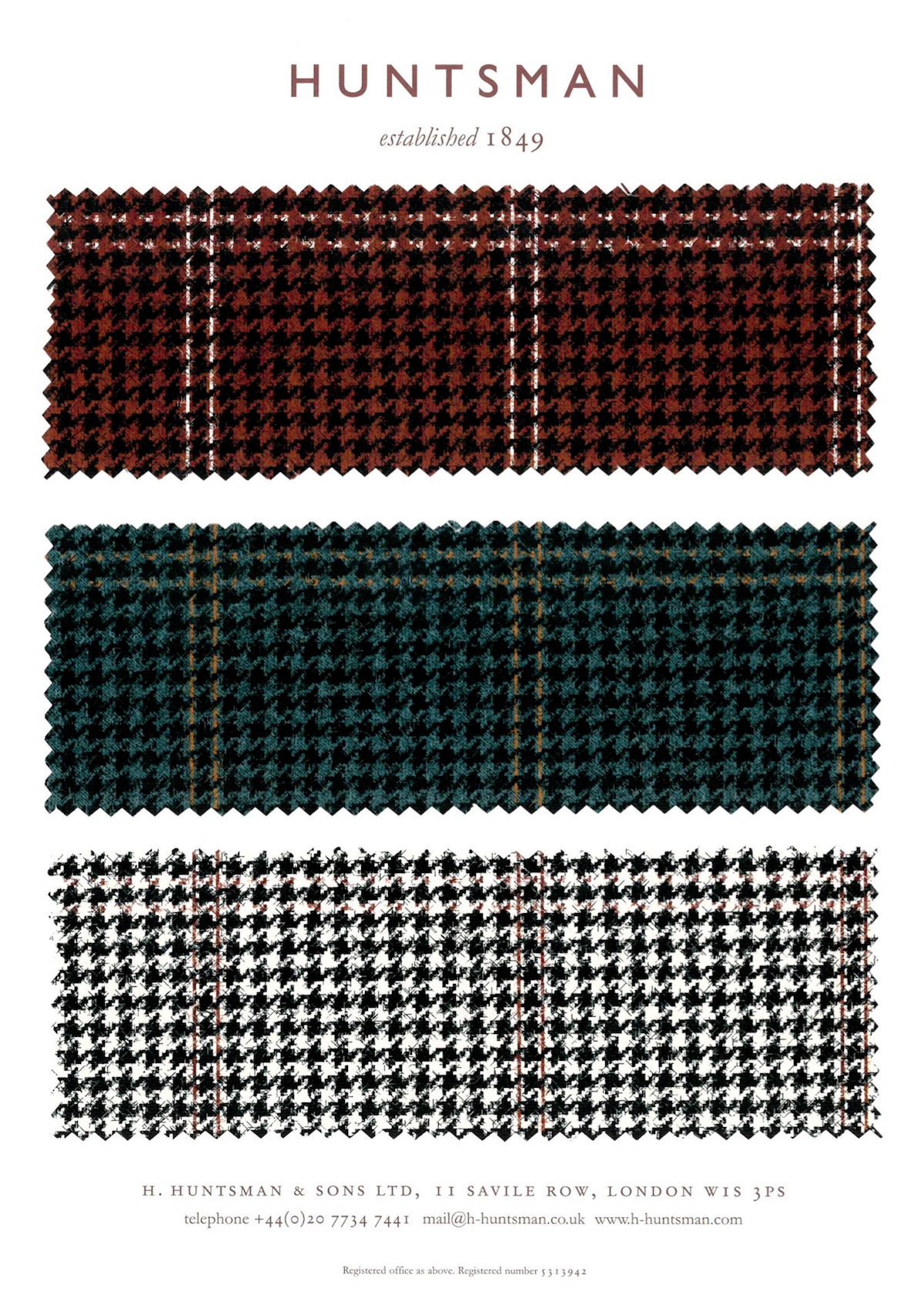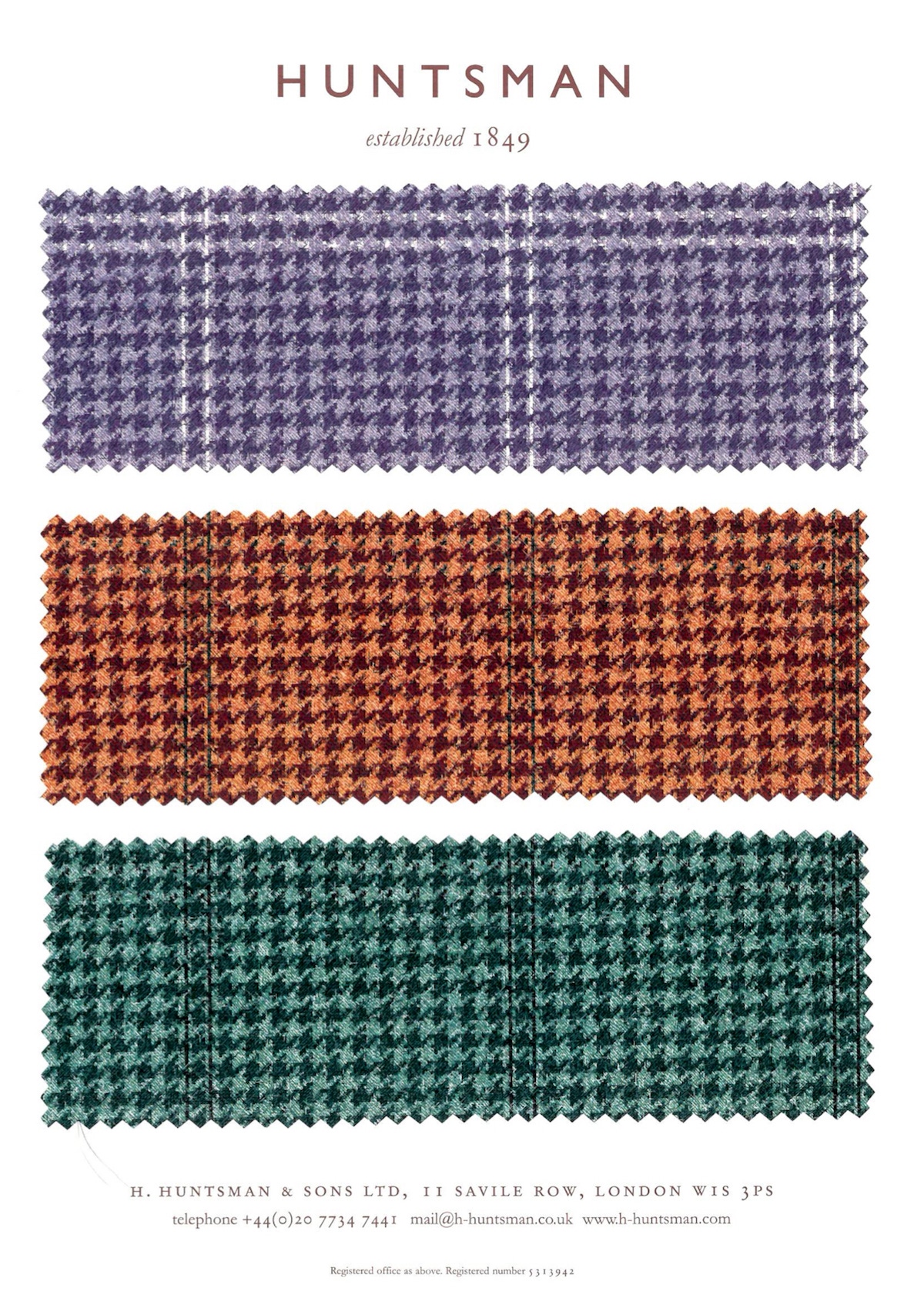 What better house then to collaborate with on one of our key projects for this forthcoming autumn – the Huntsman For The Rake Ultimate Urban Tweed Jacket? As Carey puts it, "traditionally, many of the tweeds Huntsman has commissioned have been inspired by the Scottish landscape. For AW17, we wanted to work with The Rake to create a versatile tweed for the modern man, inspired by the city landscape". We're not going to say too much about the jacket's style and cut at this moment in time, but suffice to say that this coat is inspired by and yet intends to reinvent the traditional tweed hacking coat, elevating it to a more contemporary, evening-appropriate plain; its going to be dark, dressy and uncompromisingly rakish. As with all our collaborations, it's also going to be entirely exclusive to The Rake, and limited in number. Handmade to a unique pattern in Huntsman's English ready-to-wear tailoring workshop – it's set to be a key piece of our autumn/winter collection. Of course, the first step to creating a unique ready-to-wear jacket is to create the cloth for it, and here again, Huntsman holds the answers. "We work with the Islay woollen mill, says Carey, the first mill established in the Inner Hebrides and one of the oldest historical woollen mills in the world. They've been creating Huntsman's classic grounds and striking checks for over 100 years." This, fortunately for The Rake, allows Huntsman to commission short lengths of entirely bespoke tweeds to order, lending complete flexibility to the design process. After a great deal of experimentation and error, we came upon the following design; a rich midnight and steel blue oversized houndstooth, with the palest of frothy grey overchecks running through.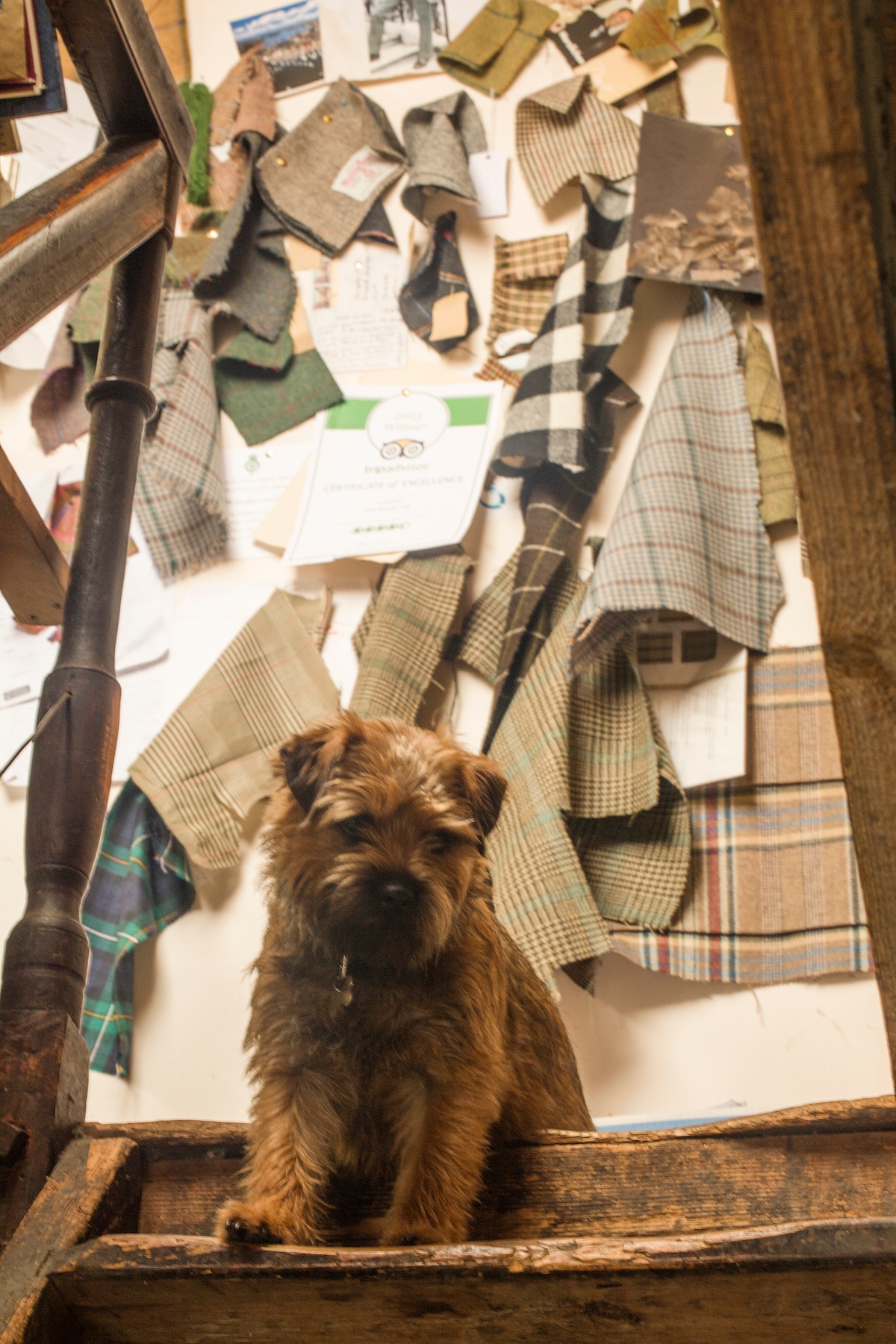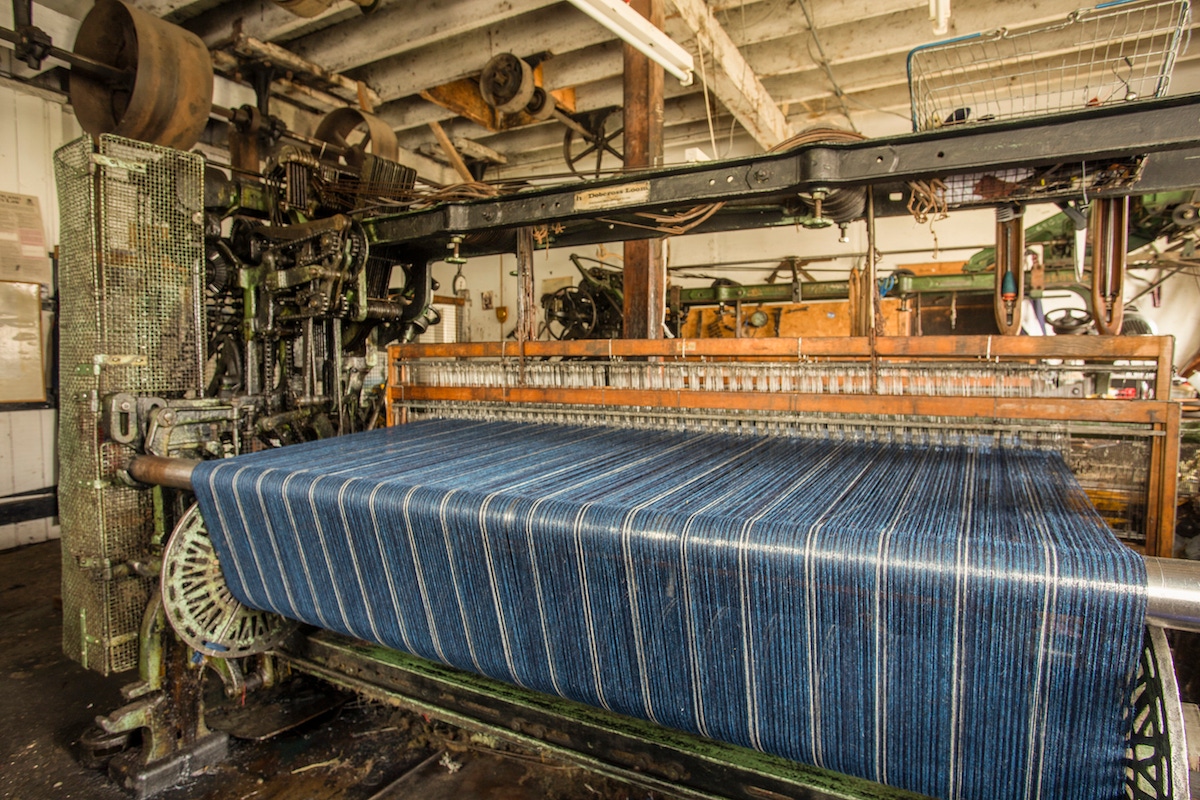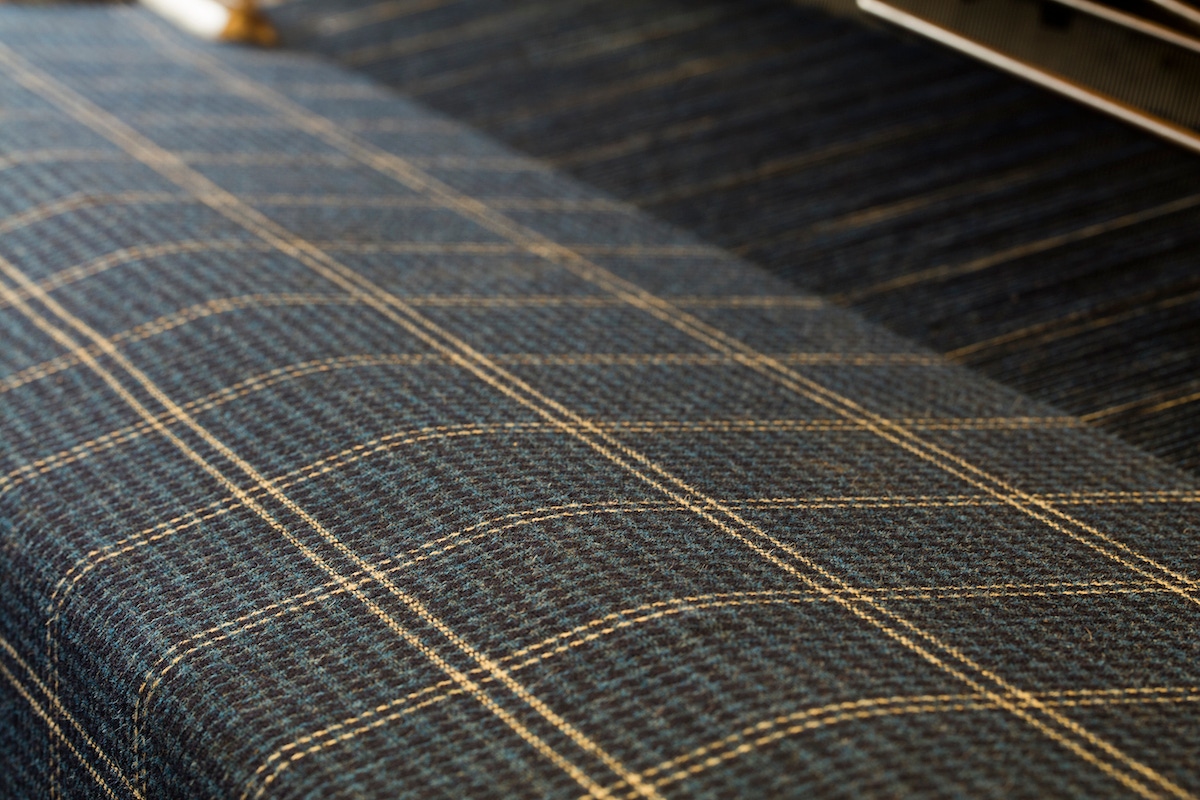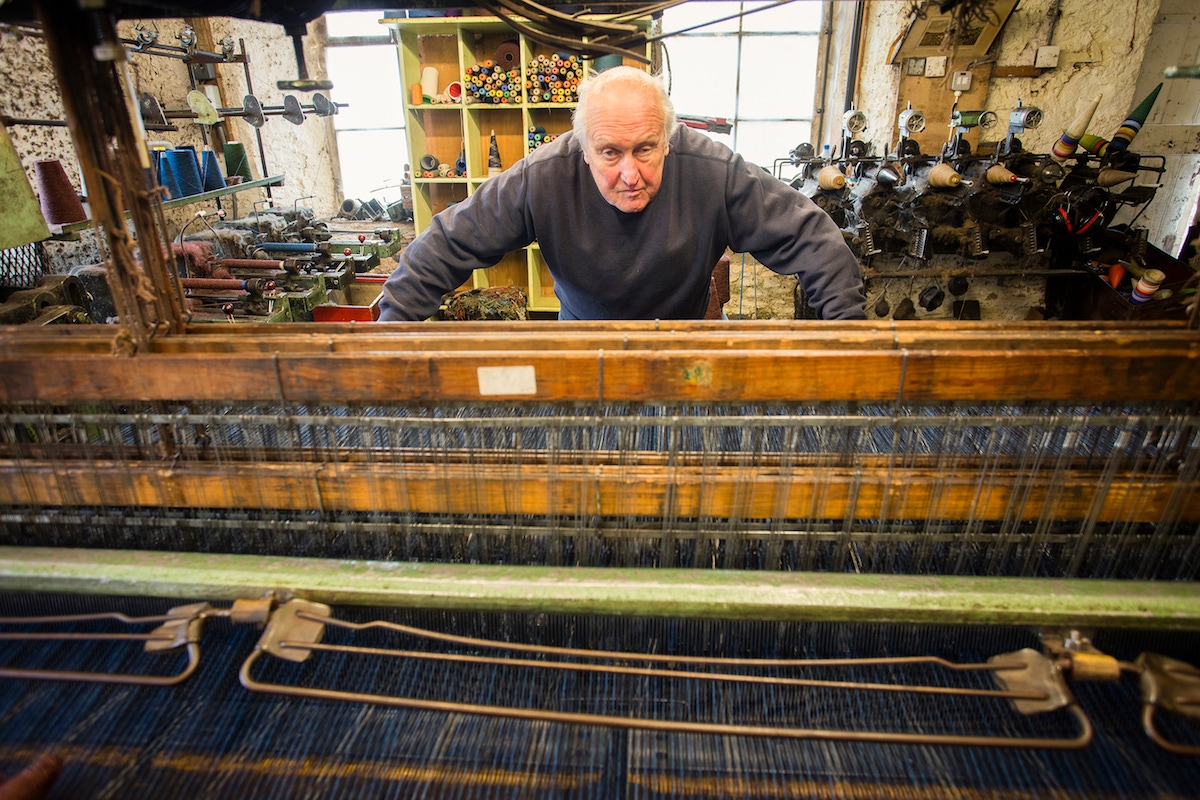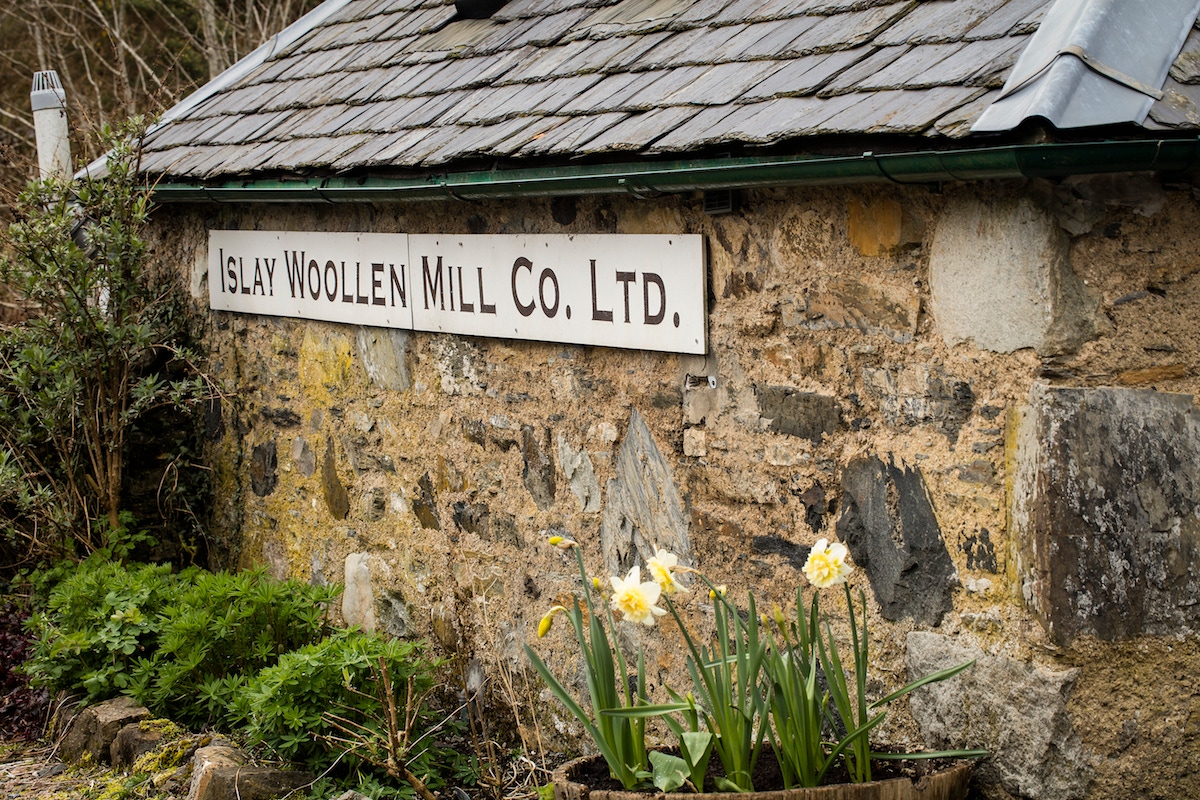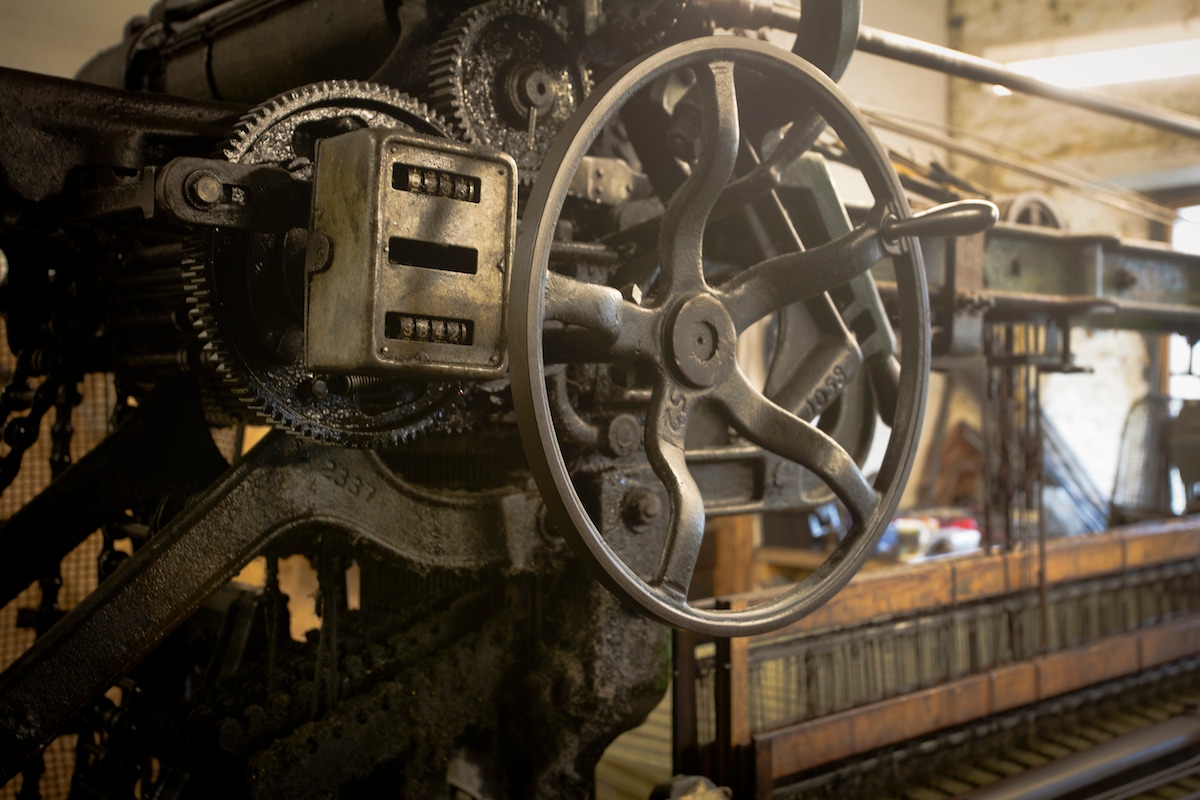 The mill itself is a breath of fresh air, which ironic when one considers that it's occupied the same two buildings since the 1500s. Nestled beside a hillside stream in a gully that one can't help but imagine is the very heart of the island, the mill hums with the energy of almost 600 years worth of traditional craft and good honest uncomplicated manufacturing - it feels positively elemental with its whirring looms and the stream dashing over the rocks beneath. Don't visit expecting a pretty sight, but should you be willing to navigate around the grease, oil, clanking machinery and empty cups of tea strewn about, you'll find yourself in a tweed mill of the highest order. The mill is owned and operated by Gordon Covell with the help of his son, wife and dog. Gordon has been in British cloth manufacturing since he was a boy, first in Huddersfield and then South Wales before he chose to save the Islay Woollen Mill from extinction in the 1970s. What he doesn't know about tweed simply isn't worth bothering with, having spent his life in 'tweed related captivity' as he rather amusingly puts it. The mill's two looms date back to first years of the early 20th century and weave around 40 yards of cloth a day at a distinctly leisurely Hebridean pace, but of course that's the joy of a mill like this one. It's honest, upright and uncompromising. What's more, the tweed that Gordon produces is ideal for the needs of Huntsman customers and for this project – it's a little smoother than your traditional Shetland or Harris tweeds and is woven with finer yarn, which results in a cleaner handle and slightly softer drape. It is, nonetheless unashamedly robust and rustic offering the best of both worlds, well suited to a contemporary tweed coat with still feels authentic. With our unique length of tweed woven, what's next then for this project? Well, suffice to say we've been working rather hard behind the scenes to hone the jacket's proportions and cut. Over the coming weeks, Mr Carey himself is going to cut our first sample coat, a process we'll naturally be photographing in order to give readers a glimpse of the final design and the jacket in its finished form, keep your eyes peeled.
https://www.youtube.com/watch?v=JVcm8NHW8C0&feature=youtu.be