Hylton delivers the goods
The Rake recently caught up with William Hylton, founder of Hylton Goods, to get an insight into his unique leather briefcase brand.
What was the catalyst in you starting Hylton Goods?
I wanted to offer value in luxury accessories. I love creating, I love designing and similar to how the Rake came into being; I wanted to reignite our classic British elegance, to highlight the value and beauty in genuine luxury. Too often today's luxury brands are focused on trends and marketing their products as symbols of wealth. Hylton Goods is here to produce discerning, elegant classics in a gentlemen's arsenal.
What would you say are the core characteristics of Hylton Goods?
Style over fashion, longevity over hyped excitement. I distrust trends with a passion and dislike the idea that if you buy something now, it may not be in 'fashion' in two years' time. What does that even mean?! I want my bags to be by your side for as long as you need them. So classic shapes, beautiful silhouettes and quality craftsmanship are at the core of the Hylton Goods' DNA.
What was it that made you focus on briefcases?
After my studies at Central St Martins, I had a range of designs for Hylton Goods but I was most confident about the briefcase. I felt it offered something new to the market. It has a great harmony between function and form, practicality and beauty. It has an old school, British charm that I love. For me, it's the perfect work bag.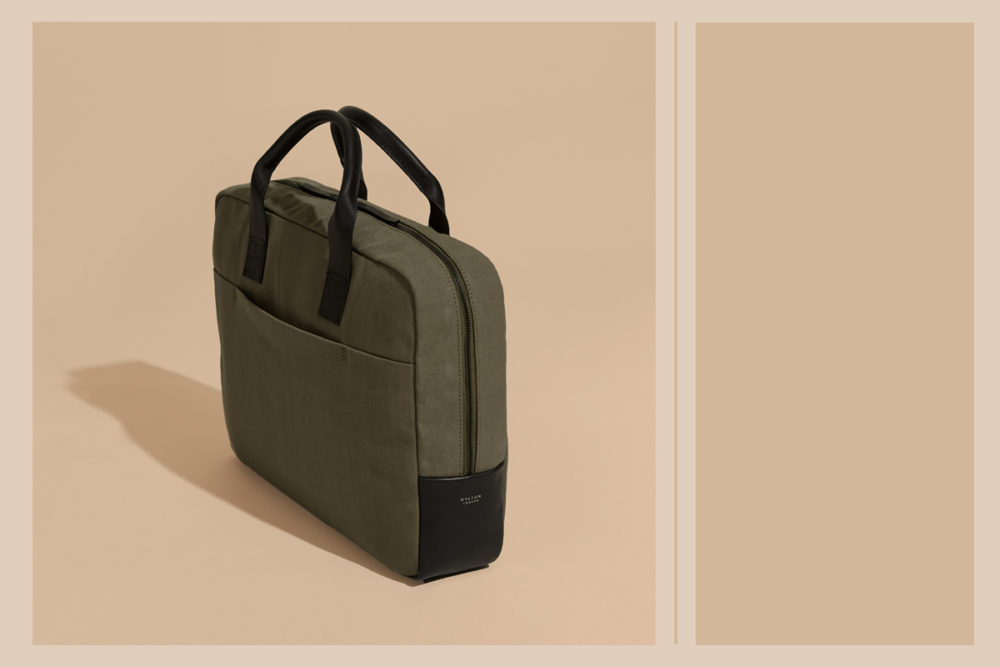 How does your briefcase fit in with modern day sartorial styles?
They are definitely tailored for a smarter style. I think if you favour suede loafers over Nike Air Max during the week, or double-breasted jackets over a Moncler, a Hylton briefcase should fit in rather well. If you want logos and admiration from across the street, look elsewhere, but If you want that knowing nod from the fellow gentleman passing you by, take a look at our briefcases.
Why should a modern man purchase a briefcase over, say a rucksack?
It's not one or the other in my mind. For my clients and I, it's the image we want to portray. It's that classic silhouette they want. It's the power and confidence a briefcase by your side gives you compared to other bags.
How would you describe your design process?
We are all about slow fashion; we're not here to churn out a spring/summer, Autumn/Winter collection every year. We're building our brand one perfect product at a time. Only after countless samples, tests and redesigns will we release a product to our clients and our lovely stockists like The Rake.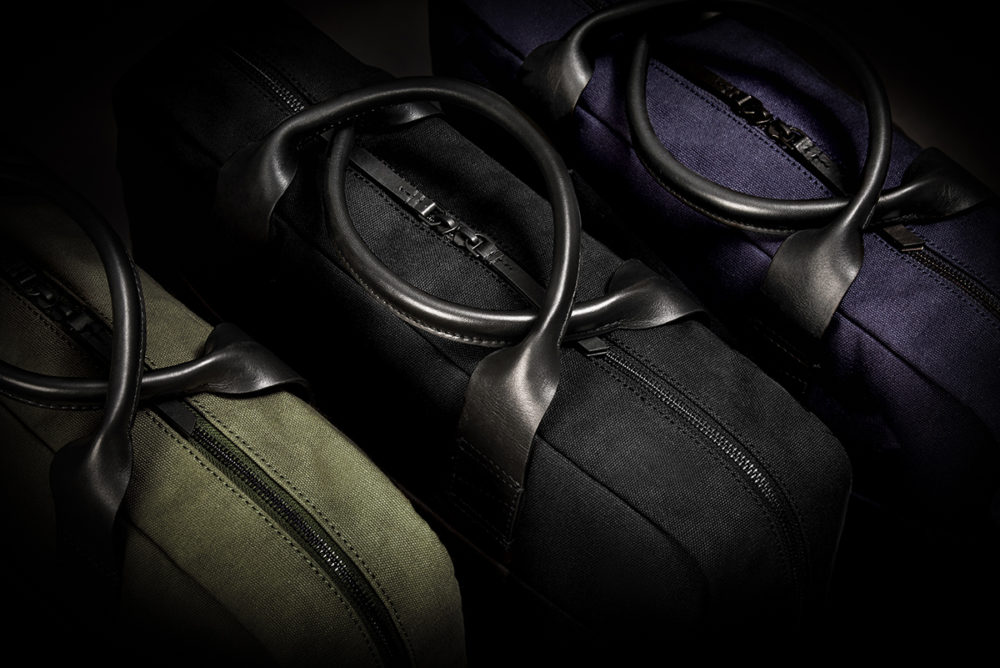 What makes your bags different to others?
The shapes, the materials, the silhouettes and the value. The brand vision has always focused on making luxury products attainable. Creating timeless pieces that work for the gentlemen of today. So many tertiary customers of the global brands are fed up with inflated prices and trend focused products, Hylton Goods are there to defy trends, to give value in luxury items, and to produce classics that never go out of date.
What are you most proud of to date?
Our London Piccadilly Pop Up shop. We rented a beautiful shop in Piccadilly Arcade, St James in the summer of 2018 and it was fantastic. To stand with such illustrious neighbours like Deakin and Francis, Favourbrook and New and Lingwood was a great test of our merit. It definitely gave us a taste of what a Hylton Goods' store could be like and for us, a British Leather Goods brand, Piccadilly Arcade would be the perfect place to call home.
What are your goals for the future?
To continue producing timeless accessories. We are currently developing a weekend bag and smaller leather goods to hit the market later this year. Longer term... to be a British leader in Men's accessories. We have the base, we have the ambition, we have the style, all we need now is time, time to grow... one perfect product at a time.