I Spy: John Le Carré
Intellectual, author and a thoroughly elegant individual, David Cornwell, a.k.a 'John Le Carre', is a discreet and intriguing Rake icon.
Has ever an occupation been as inextricably linked to sartorial elegance in popular culture as spycraft? At least in popular culture - and the reality, one feels, may be rather different - espionage is everything one hopes to be when getting dressed up: mysterious, romantic, dangerous. And it's for this reason that so often are the spies of our big and small screens co-opted as sartorial icons. Yes, James Bond - painfully obvious. But look further: Cary Grant in Hitchcock's Notorious, Michael Caine's bespectacled and trenchcoated Harry Palmer from The Ipcress File, Robert Redford's stylishly bookish (or is that bookishly stylish?) CIA analyst in Three Days of the Condor, even Colin Firth's Huntsman-sporting spy from the recent Kingsman: The Secret Service. Rakish gentlemen all, and the list could easily go on. The cinematic pinnacle of this form however, for this author, is a film that focuses not on the glamour of tradecraft, but rather on the realism of the profession, on the details, the minutiae. Those qualities that one might celebrate in a piece of fine tailoring. I'm speaking, naturally, of Tinker Tailor Soldier Spy - arguably one of the best dressed (and just best) films of recent years. It's one of many excellent adaptations of work by master spy fiction writer John Le Carré - real name David Cornwell - however Le Carré himself is as fascinating a character as any of his creations. Born in Dorset, England, Le Carré's youth was by all accounts not a particularly pleasant one, not least of which because his father, Ronnie Cornwell, was a consummate fraudster and prominent associate of the Kray twins. Abusive, frequently bankrupt and occasionally incarcerated and even more occasionally a list MP, Ronnie was less of a father and more of an anti-father, actively undoing or preventing the young David's childhood through his behaviour. Le Carré did, however develop what might be called a 'grudging appreciation' for his near bottomless capacity for duplicity. After becoming a successful novelist, Le Carré ran into Ronnie at New York's 21 Club, who, after discovering his son was now famous, had wheedled flights over out of Le Carré's editor and, short on cash, begun selling copies of The Spy Who Came In From The Cold - 'signed by the Author's Father'. "Try being Ronnie for a moment, as I have done too often" wrote Le Carré later of the event. "Try standing alone on the streets of New York, stony broke. You've tapped whoever you can tap, milked your contacts dry. In England you're on the Wanted list and you're on the Wanted list here in New York. You daren't show your passport, you're using false names to hop between apartments you can't pay for and all that stands between you and perdition is your animal wit and a double-breasted pinstripe suit from Berman of Savile Row that you home-press every evening. It's the kind of situation they dream up for you at spy school."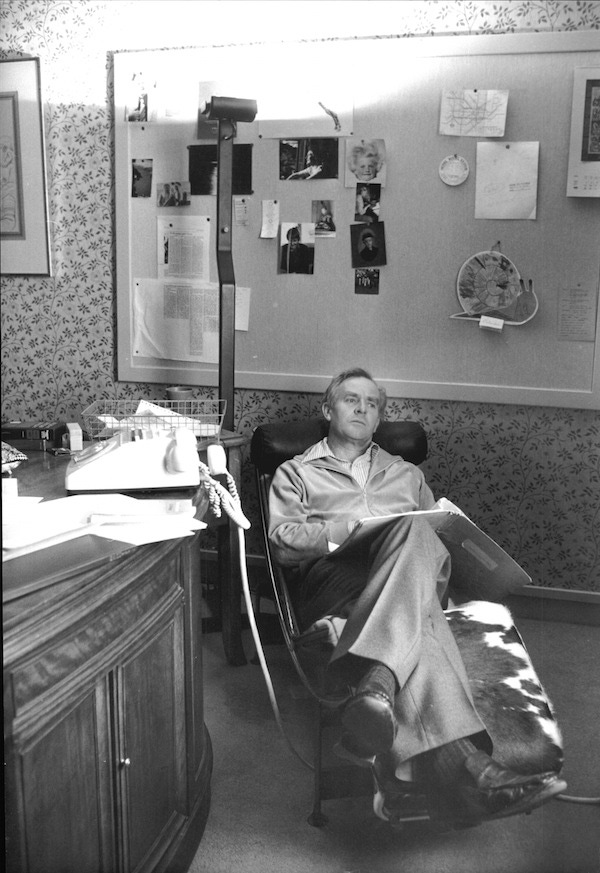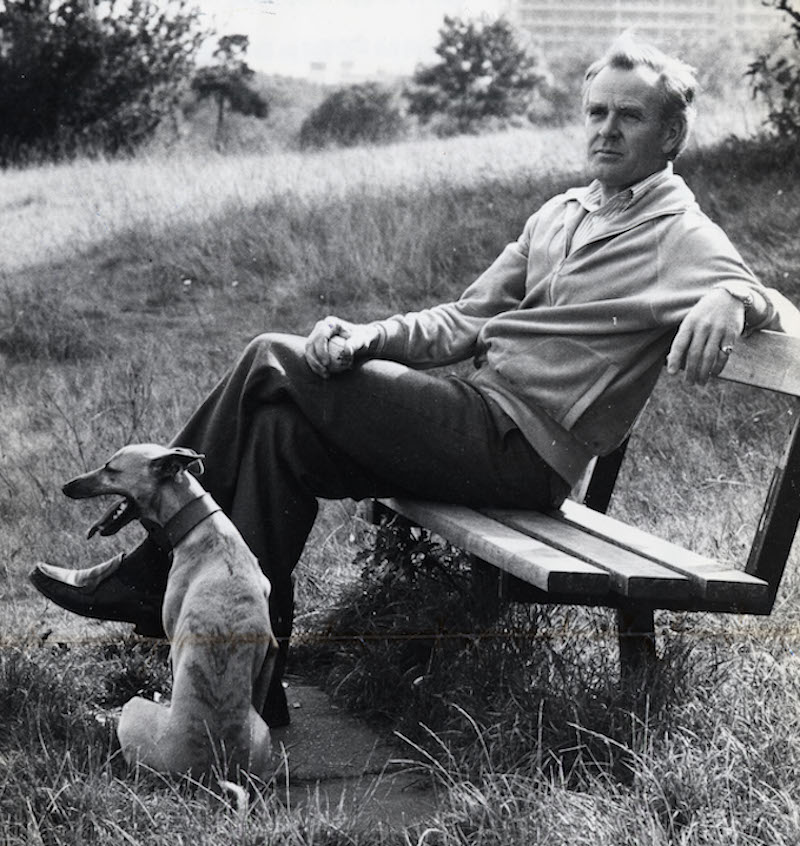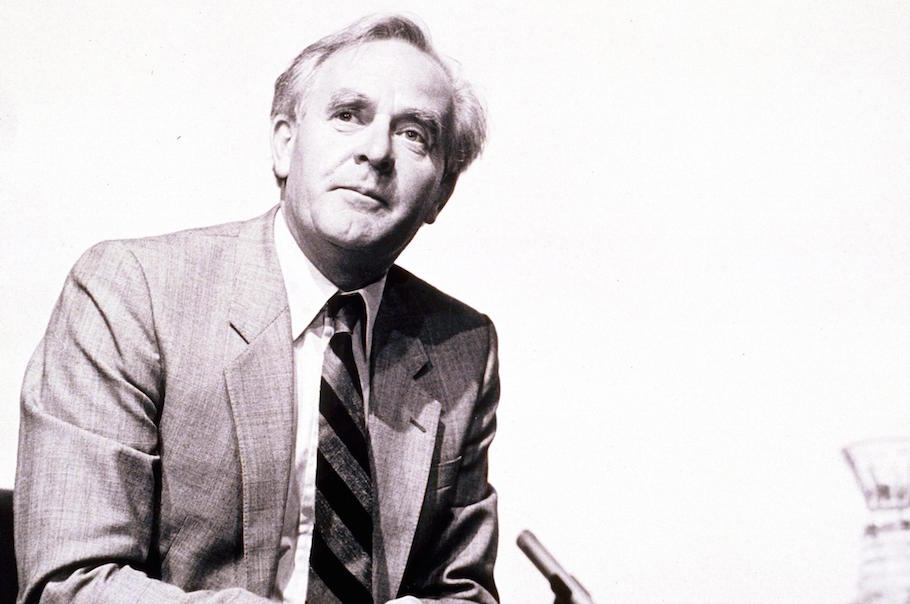 Le Carré has this knowledge of tradecraft - the reason for which his work is so vaunted for its realism - because he actually was a spy, first working as an interrogator in Austria for British Intelligence before becoming an active officer for MI5 and eventually MI6. He took the Le Carré name initially as he had to use a pseudonym to protect his identity. By the time his espionage days were over, he was already a famous author, so the name had to stay. His time at MI6 inspired his most famous works, centered on George Smiley, "old spy in a hurry", portrayed memorably and elegantly by Gary Oldman the 2011 film and, earlier, Sir Alec Guinness in the excellent BBC television adaptation. Sir Alec worked closely with Le Carré on developing the character for the screen, often socialising with him and other former Secret Service officers, some of whom took exception to Le Carré for being 'beastly' about the service in his works of fiction. At the conclusion of one such confrontation, with Sir Maurice Oldfield, former Chief of the Secret Service, Sir Alec asked Le Carré "Those very vulgar cufflinks. Do all our spies wear them?" No, replied Le Carré. Maurice just liked vulgar cufflinks. Tinker Tailor Soldier Spy's plot revolved around a Soviet mole in British Intelligence - The Circus, as it's known in the fiction. However, this plot device was rooted firmly in the real - there actually was a Soviet mole in MI6 during Le Carré's tenure, or rather a network of them. "Reports of the leaks were coming in from prominent Soviet defectors who were being kept in secret, all of them bubbling about the idea of another mole in MI6" said Le Carré. "This infected the story – I wanted to recreate that secret world, the people living in a bubble, trusting nobody." The situation came to a head with the exposure of Le Carré's colleague Kim Philby as a high-ranking KGB and NKVD operative and double agent. Philby exposed the identities vast swathes of British agents, leading to them being pulled from the field, their careers effectively terminated. And so it was that Le Carré's career in espionage ended as well. Although, actually, it was only the beginning. Over the years to come, he would produce a multitude of excellent works, many of which would be adapted into equally stylish and compelling pieces of cinema and television. From The Tailor of Panama to The Constant Gardener to last year's masterful The Night Manager he has produced work that has consistently enthralled, surprised and remained relentlessly stylish. The devil is in the details.