Iffley Road: Going the Distance
Built upon a passion for running, Iffley Road is renowned for its construction of smart and understated technical sportswear designed to be worn on and off the track.
On a gusty evening in May, 1954, athlete Roger Bannister ran the first sub-four-minute mile at the Iffley Road track in Oxford. He broke through the tape in 3:59:4, beating the record set nine years earlier by Sweden's Gunder Hägg and, in doing so, re-writing sporting history.
Bannister's tenacious spirit and passion for the sport of running still serves as inspiration for many, not least husband and wife Bill Byrne and Claire Kent, founders of sportswear label Iffley Road,
which they launched on
6th May 2013, the 59th anniversary of the fateful four-minute mile.
"Claire and I have run all our adult lives and we'd long felt there's no running wear that we felt proud to run in and would love to run in ourselves," says Bill. "If you think about it, it's a real shame that Britain as a nation of runners hasn't produced such a brand. I mean we're named after Iffley Road where Bannister broke the first four-minute mile, and running is such a big part of British athleticism."
From Claire and Bill's passion for running came their commitment to crafting high-quality sportswear that is both technical and stylish. The majority of Iffley Road's garments are made at the label's state-of-the-art factory in northern Portugal, using durable, breathable fabrics sourced from within Europe. Its t-shirts and vests are constructed using its own super-soft bespoke drirelease® micro-blend, woven in a piqué finish to ensure the natural wicking of sweat and ultra-fast drying. Jackets and gilets all feature a lightweight, state-of-the-art Italian triple-layer soft shell, and winter tops, base layers and beanies are made from 100% Italian merino, which regulates body temperature in all conditions and has antibacterial properties to keep wearers odour free.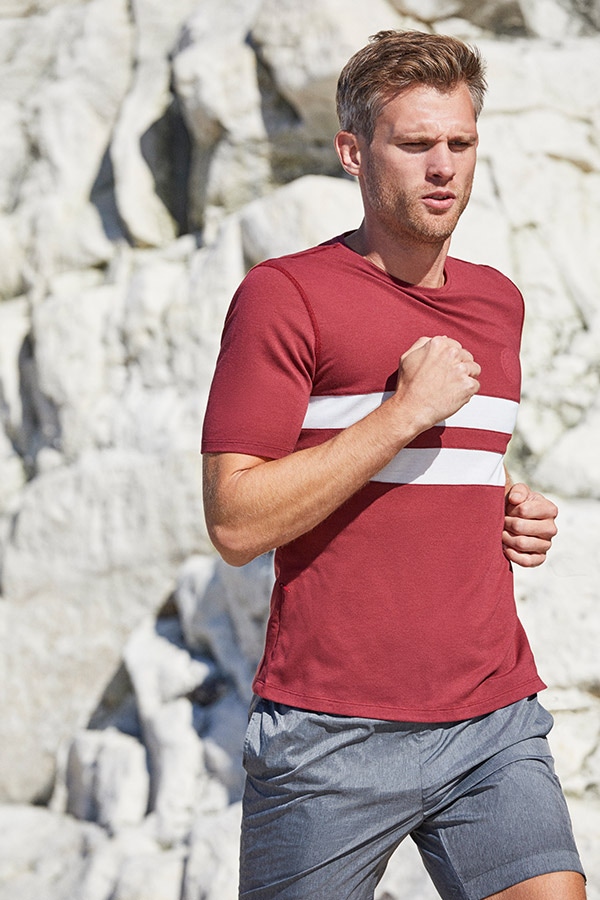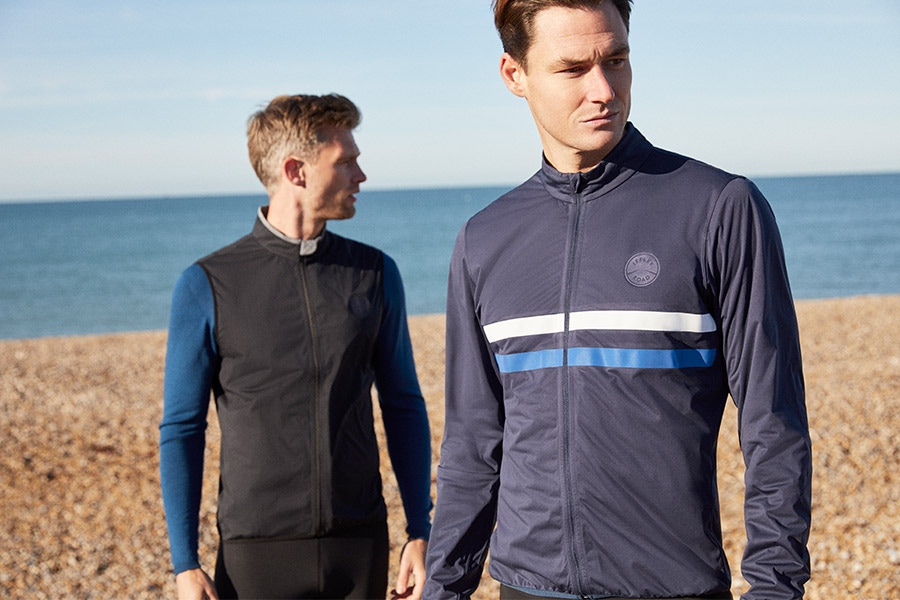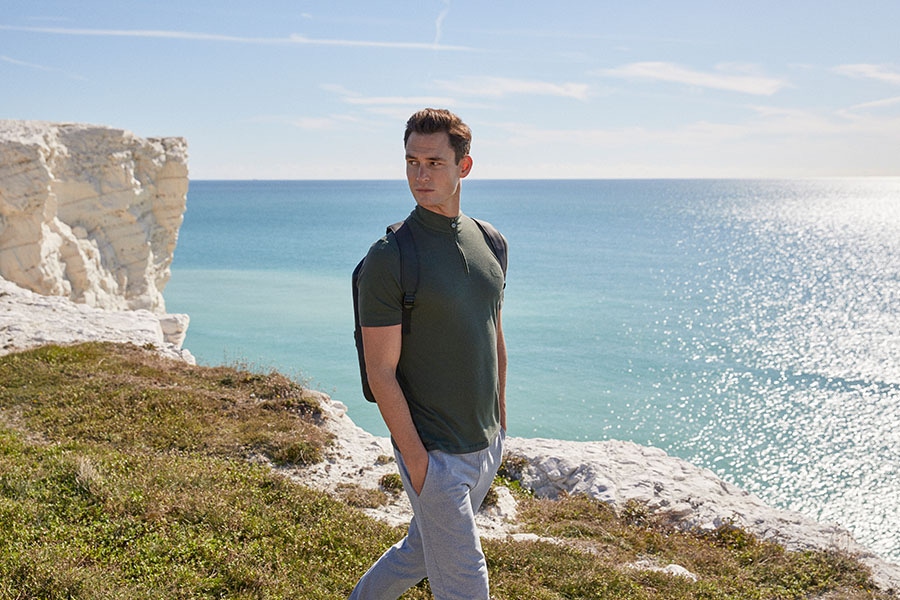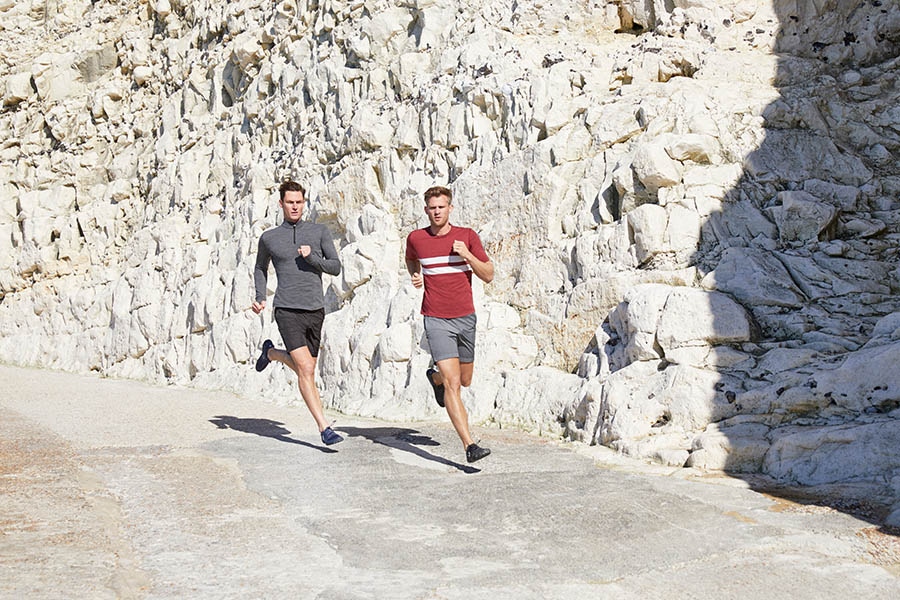 Underlying the decision to manufacture using these locally-sourced high-tech fabrics is an anti-fast fashion approach centred around sustainability. There's a company-wide dedication to creating pieces that will stand the test of time and come to form an integral aspect of their wearer's wardrobe for years into the future. "A big part of the Iffley Road brand philosophy is to invest in the best," says Bill. "If you buy really nice running kit, you'll need fewer items. We like to think of ourselves as slow fashion. Indeed we still personally wear many of the prototypes we made over five years ago, and they still look almost as good as new."
Of course, this attention to detail and focus on quality doesn't
entail a compromise on style
. Iffley Road's pieces are stylish as they are functional, with a clean, minimalist aesthetic that takes cues from classic 1950s styling. The designs feature subtle retro details such as thick stripes and high necked collars, in an understated, somewhat preppy colour palette of predominantly navy, red, black and grey. Each product features a tri-stripe ribbon tag in
homage to the original Amateur Athletics Association (AAA) colours from the '50s, as well as a trademark embossed circular badge, which also references the AAA's badge.
Whilst undoubtedly designed for those who lead a fast-paced active lifestyle, these are garments that transcend the
confines
of activewear and beg to be integrated into one's everyday attire. They look just as stylish in the gym or on the track as at the pub, reinforcing Iffley Road's fundamental belief
that sport and exercise are part of a wider balanced lifestyle.