In Conversation with Jack Carlson of Rowing Blazers
New York-based menswear label Rowing Blazers is subverting notions of the classic garment. We spoke with its founder Jack Carlson about his motivation for creating the brand and the sartorial significance of the rowing blazer.
Classic American style has its origins in the sporting kit of Oxford and Cambridge universities, where the very first blazers were created in bold colours for college rowing clubs. Striped, piped, trimmed and badged, these blazers took on a significance beyond mere apparel. They showed you belonged to a small and elite club of athletes and college contemporaries, all pulling together in the name of collegiate competition. Over the decades, the rowing blazer has opened up its membership. The college teams still revere their colours, but the wider world of menswear has also benefited by incorporating the blazer into sartorial circles in the guise of 'preppy' Americana, a style of dressing that Ralph Lauren has extolled to wonderful effect. It's why we have been itching to get our hands on a made in New York menswear brand called Rowing Blazers, founded by Jack Carlson. Jack is a three-time member of the United States national rowing team.  He won a bronze medal for the U.S.A. at the 2015 World Championships and has also won the Head of the Charles Regatta, Henley Royal Regatta, and Royal Canadian Henley Regatta. He earned his doctorate in archaeology at Oxford, where he was a Clarendon Scholar, and his undergraduate degree at Georgetown's School of Foreign Service.  His research interests include the visual trappings of status and power; the art and archaeology of the Roman Principate and Qin-Han period China; heraldry and vexillology; men's clothing; and Neapolitan pizza.  We caught up with him recently to learn more about the brand and his love of collegiate style...
Tell me briefly about your history with rowing, and why you love the sport.
I went to school in Cambridge, Massachusetts, right on the banks of the Charles River – which is kind of the spiritual home of rowing in America. It became my principal sport from when I was about eleven years old. I carried on at Georgetown and after that at Oxford. I raced in the Oxford-Cambridge lightweight boat race, and the heavyweight reserves boat race, before going on to win Henley in 2013, which was one of the highlights of my career. It was a strange experience competing at rowing events with several thousand (or in the case of the boat race, several hundred thousand) spectators. At most American races, you might have a few family members and the occasional girlfriend standing on the bank! When I was at Oxford, I spent most summers back in the U.S. training and competing with the U.S. national team. I represented the U.S. at three World Championships, culminating in a bronze medal at the 2015 Worlds. I love rowing, because it has allowed me to keep reaching and striving for more. I also love it for its culture. Every sport has its own history and traditions, of course, but I think the fact that rowing has remained an amateur sport, and that it is the archetypal collegiate sport has meant that it is, in some ways, even more rooted in its history and traditions than others. It also creates a kind of universal fellowship among rowers around the world. Ultimately, this sense of fellowship, on a more personal level – the set of bonds and friendships I formed with the many teammates I've had over the years – is what I love most about the sport.
What was it that made you fall in love with the sport's sartorial history?
I was lucky enough to take part in some of rowing's grander events and traditions at a young age: the Head of the Charles, of course, and Henley Royal Regatta in England. Henley is a bit like the Wimbledon of rowing. It's steeped in history and pageant. Spectators – including competitors when they aren't racing – are required to wear club blazers and ties for gentlemen, and large hats or fascinators with dresses that fall below the knee for ladies. My first time racing at Henley was with my high school, and we were knocked out in the first round. This was devastating, of course, but the silver lining was that it gave me five days in the spectator enclosure, where I chatted with oarsmen young and old from all over the world about – what else? – their blazers! There were club blazers in orange and purple stripes; special blazers sewn out of old curtains; filthy blazers on which the stains and spills were worn like badges of honour; and quite a few blazers that had been through the old Dutch rowing tradition of blazer fighting: a ritual in which collegiate oarsmen grab one another by the jacket lapels and wrestle – usually creating huge rips in their jackets and often tearing off a pocket or even a sleeve in the process. Every nation, every club, every college, I discovered, has their own eccentric set of blazer traditions. I thought: someone ought to write a book about this!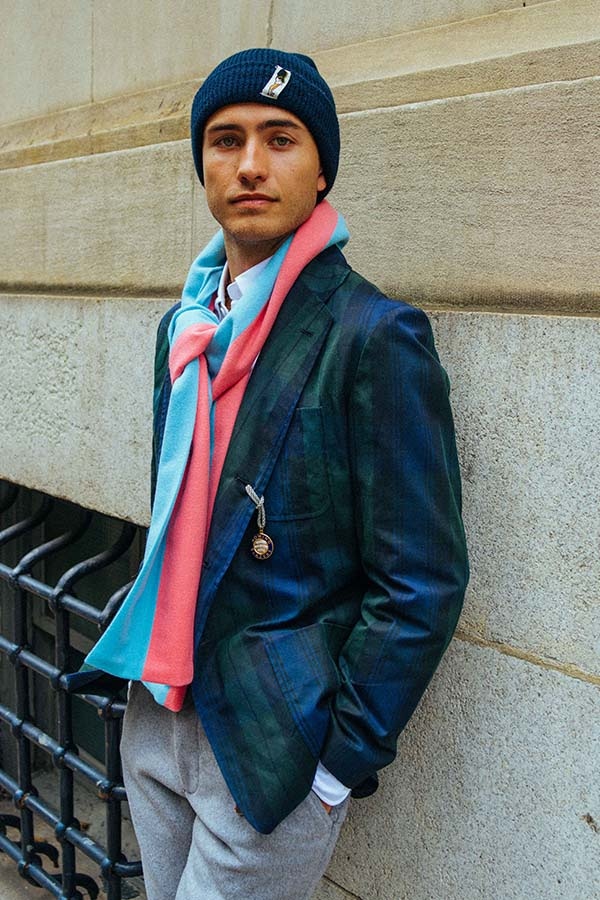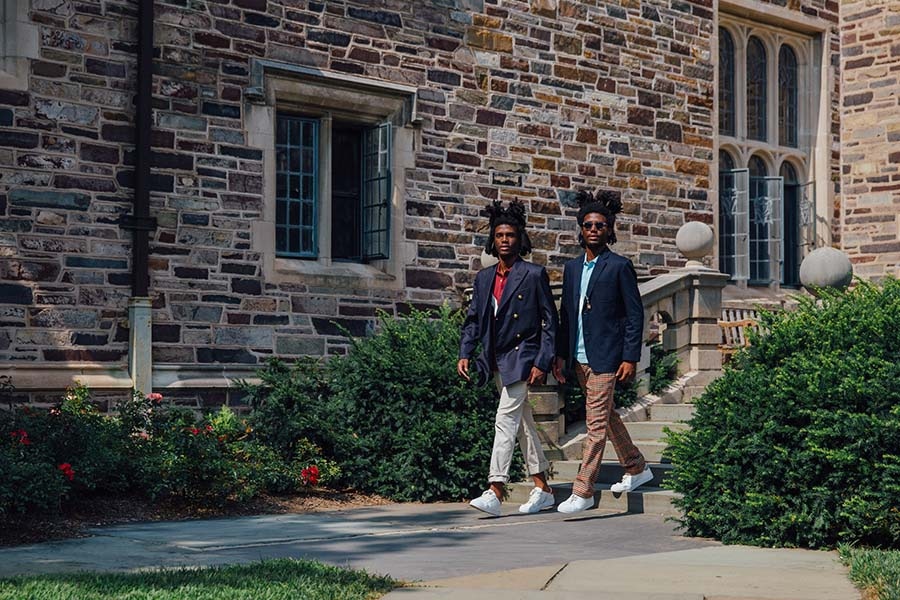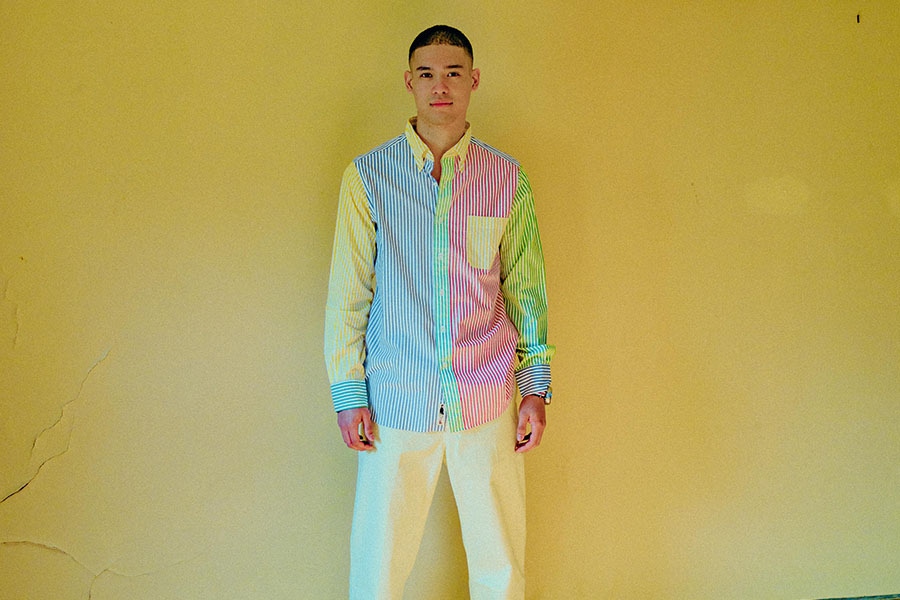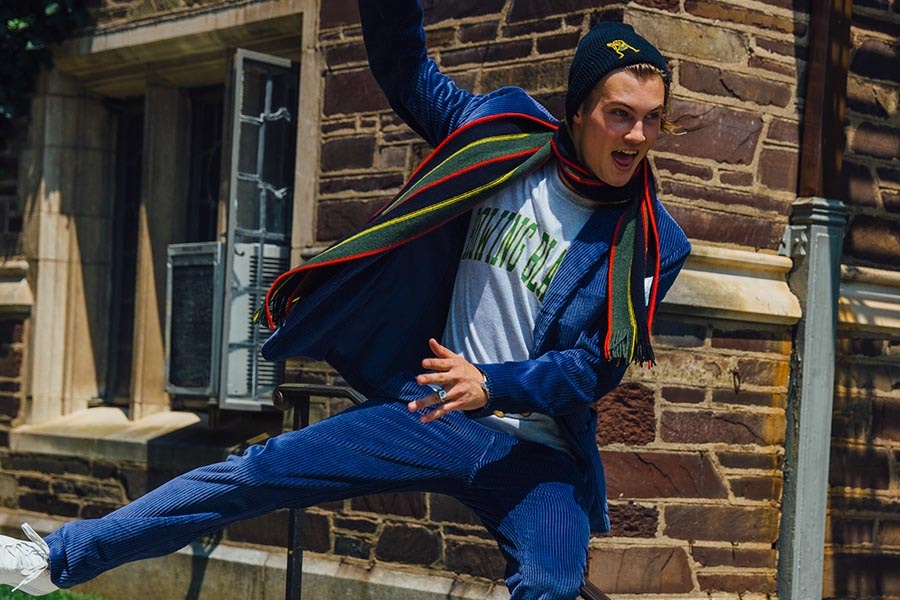 Are there any particular anecdotes from said sartorial history that you unearthed that you particularly love (bonus points if you can amuse me)? First and foremost is the origin of the blazer. Virtually everyone owns a blazer of some description, but few realise that the blazer was born in the sport of rowing. The idea of a blazer – a casual flannel jacket with patch pockets, a soft shoulder, and metal buttons – originated in Cambridge and Oxford, where the very first blazers were warm-up jackets for oarsmen. Rowers would wear their blazers to jog down to training, while warming up in the boat, and, on cold days, while racing. These early blazers were often made in bright club colours, stripes, or with contrast grosgrain binding. They helped spectators on distant riverbanks tell which crew was which. Because they were so distinctive, they became status symbols, and oarsmen began wearing them to social events and meals. One of these early brightly coloured jackets even gives us the word "blazer" – the scarlet jackets of Lady Margaret Boat Club at Cambridge University were nicknamed "blazers" for their "blazing" red colour. The word stuck, and before long was used for any jacket of this type. Another of my favourite anecdotes relates to the famous Curtains Blazer of Hampton School in England. The school's normal rowing blazer is yellow with black stripes. But win the "treble" (the triple crown of scholastic rowing: the national championships, the Head of the River Race, and the Princess Elizabeth Cup at Henley), and you're eligible for a "Curtains Blazer" tailored from the school dining hall's medieval-style curtains. What drove you first to write the book and then to spin that off into the brand? The book was really a passion project. It brought together several of my interests: sartorial history, rowing, heraldry. It took me around the world, and I got to see (and in some cases collect) a vast array of vintage blazers. I realised that were a lot of idiosyncratic features to these vintage blazers, and that no one was really making proper club blazers anymore. With this in mind and the reception that the book received in the menswear world, I started thinking about the possibility of starting a menswear brand to make proper blazers on the original mode, both for rowing clubs and for the discerning customer in general.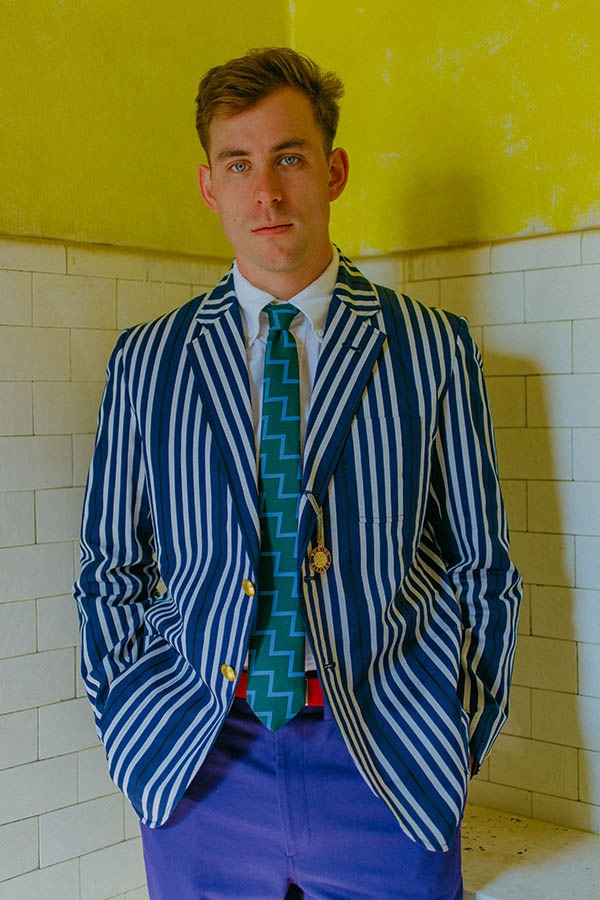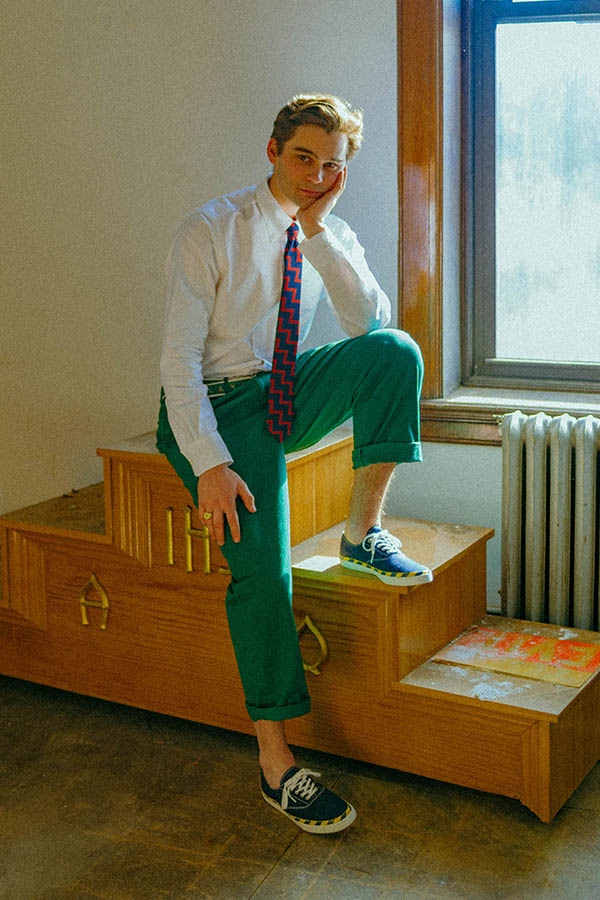 How has the brand evolved since you began producing garments? From the beginning, I've wanted the brand to reflect my eclectic interests and my philosophy about clothing and style – which is classic, quirky, youthful, and authentic.  Since we launched, we've expanded beyond blazers. The rugby shirt has become another major category for us, and we're just as obsessive about authenticity there. Most of our rugby shirts are made from a special kind of heavyweight, high-tension cotton jersey that is made on vintage knitting machines. I'm very particular about the details: some, for example, have working cuffs; there's one based on a vintage Ireland rugby shirt that has an off-centre placket – which is how the original was made! So while the assortment has expanded, the spirit has stayed the same. We think it's possible to make these really authentic, old-school classics, but to wear them in a youthful way that is anything but stuffy. If you look at a product like the number tee, for instance: it's roots are in the sport of polo. But it also has a whole history in underground youth culture in the late '80s and early '90s. I'm a bit of a nerd, so I like learning about and embracing all of that history. What have been some of the challenges of growing the business? Like any small business, there are challenges all the time. I'd say the biggest challenge, which is ongoing – and which is a good problem to have – is just keeping up. A lot of our products are often sold out. In some cases, that's by design; in many cases, it's simply because we are growing more quickly than we realise! It's a good challenge to have, but it's still a challenge. Tell me about your production and why USA-made is important for your brand – although I also gather that may be British made as well soon? We like making things in the U.S. because it gives us a bit more control and peace of mind, and because the quality is generally very good. But it's not a virtue-signalling thing. I think there's a vogue now for brands to be holier-than-thou about where they're making things. We're proud to make a lot of our products in and around New York, but I don't want to fall into that camp. We make some things in the U.K. as well, some things in France and Portugal, and now also a few things in China too. The most important things for us are the quality and also, of course, that our products are made in a sustainable, ethical way. RB is an unabashed love letter to preppy style – but what is prep to you? Why do you like it? I grew up in the age of Abercrombie and I was the one kid at my school that didn't own a single piece of Abercrombie & Fitch clothing. Instead I used to wear vintage clothes: from 1930s blazers to handed-down Lacoste polos and weird local rugby shirts I would pick up on summer holidays in Ireland or Italy. Then when I was 17 or so, Ralph Lauren launched Rugby, and suddenly everyone was "preppy." All my friends and classmates were dressing in outlandish versions of what I had been wearing for years. "Preppy" is such a funny word, because some people will think of Sloane Rangers and J. Press, and some, unfortunately, will think of Vineyard Vines. So I try to avoid the word. I suppose what I'm trying to do with Rowing Blazers, though, is to do "preppy" but to do it right: to do it without being elitist, stuffy or costumey; but also to do it in an authentic way, without bogus "crests" or monograms slapped all over everything. To make sure everything we do has real meaning, is made the "right" way, and is highly wearable.