The Interview: Oliver Spencer
The Rake recently caught up with menswear designer and all-round great guy Oliver Spencer to chat about his eponymous brand and his love of formalwear.
Oliver Spencer is a gentleman. Within the first few moments of his meeting The Rake, the menswear designer shows us around his Bloomsbury studio and brings us a cup of milky tea. This is Oliver Spencer, after all – the man responsible for updating formalwear (with Favourbrook), and for almost single-handedly elevating smart-casual clothing out of the flannel-shirt-and-Timberland's-only phase of the early Noughties. Having dressed practically every British icon you can think of, and who has been called a 'genius', 'visionary', and 'very, very nice man, indeed', we thought it would be a good time to speak about current projects and inspirations (and everything in-between) while you hover over his knitted jackets and dinner suits with your mouse.
Oliver never originally intended to get into menswear. While at art school, he began trading from a little stall on Portobello Road. After dropping out, he ended up reworking leftover ecclesiastical fabrics into vests, which led to the opening of Favourbrook; a watershed moment in formalwear, which at the time was suffering from the early-90s apathy toward classic styles (this was when Pearl Jam was in the charts, you know). "I wanted to prove formalwear could be expressive," he tells The Rake, "it didn't have to play by the rules." With his help, formalwear found a youthful clientele, especially once Favourbrook appeared in Four Weddings and a Funeral. But before long, he started itching to introduce his vision for casual designs. "It's the two sides of me," he admits. "I love both formal clothing and casual clothing, so I'm pleased to have the two brands to express myself with." Oliver Spencer, the brand, opened in 2002. Since then, it has earned its place among the most highly-respected purveyors of smart-casual clothing on the market. The Rake caught up with Oliver to discuss his latest collection, who he is inspired by, and how he remains a champion of sustainable style.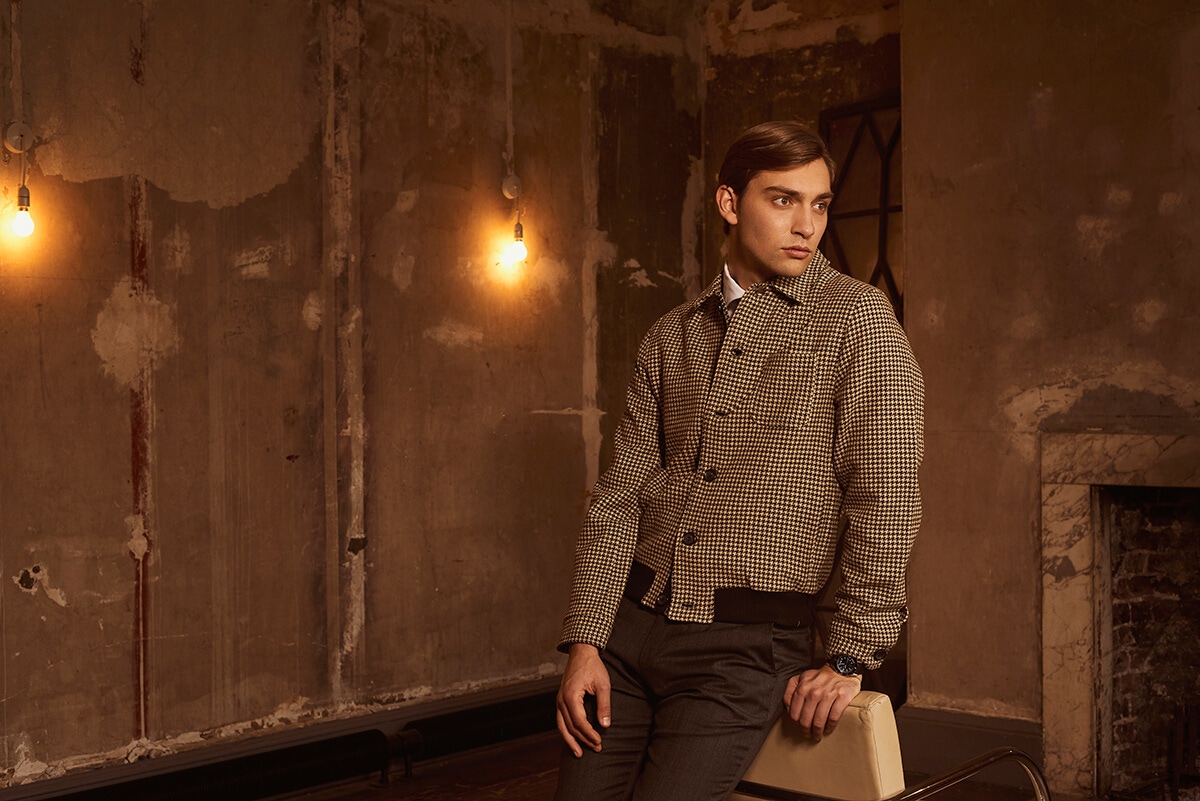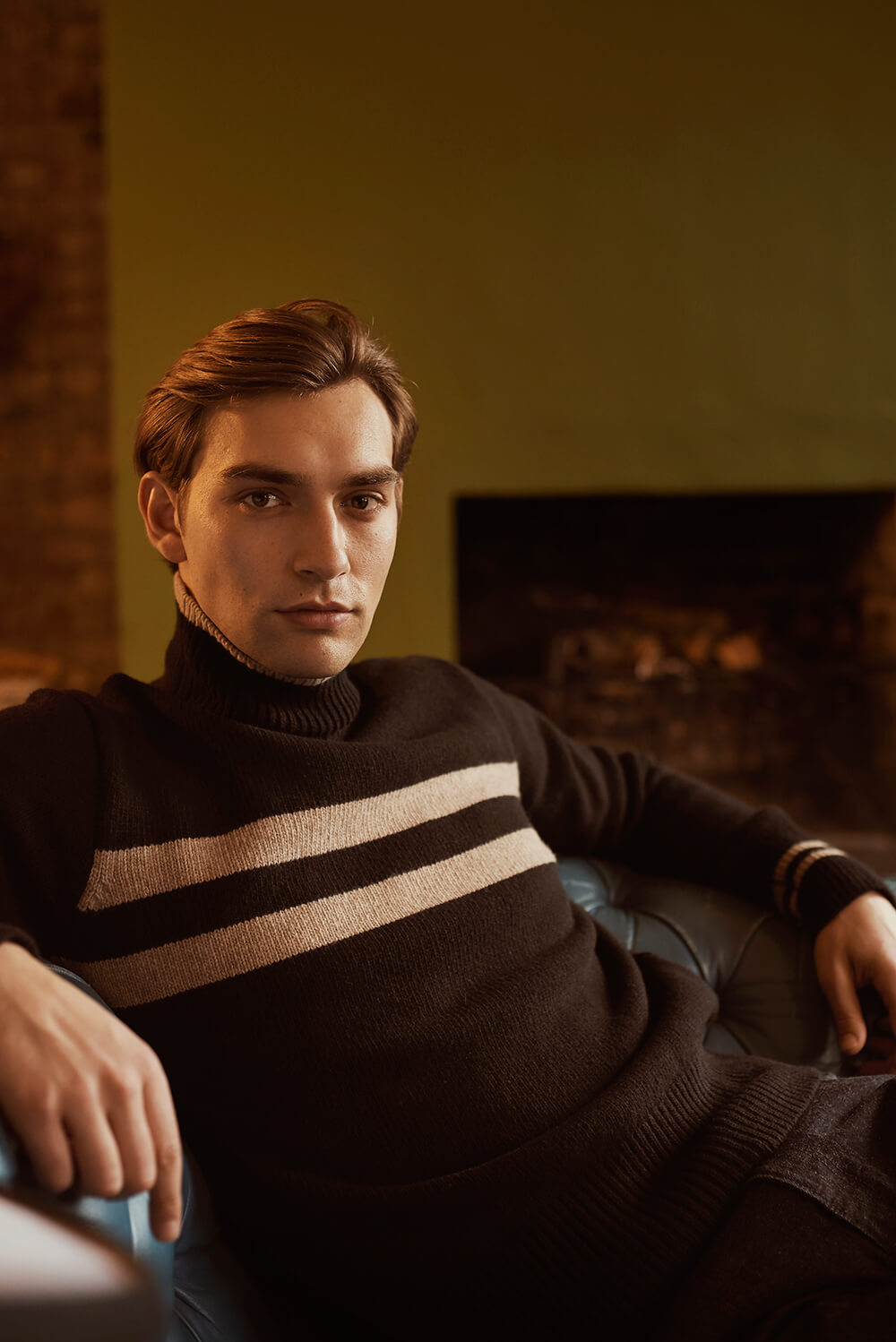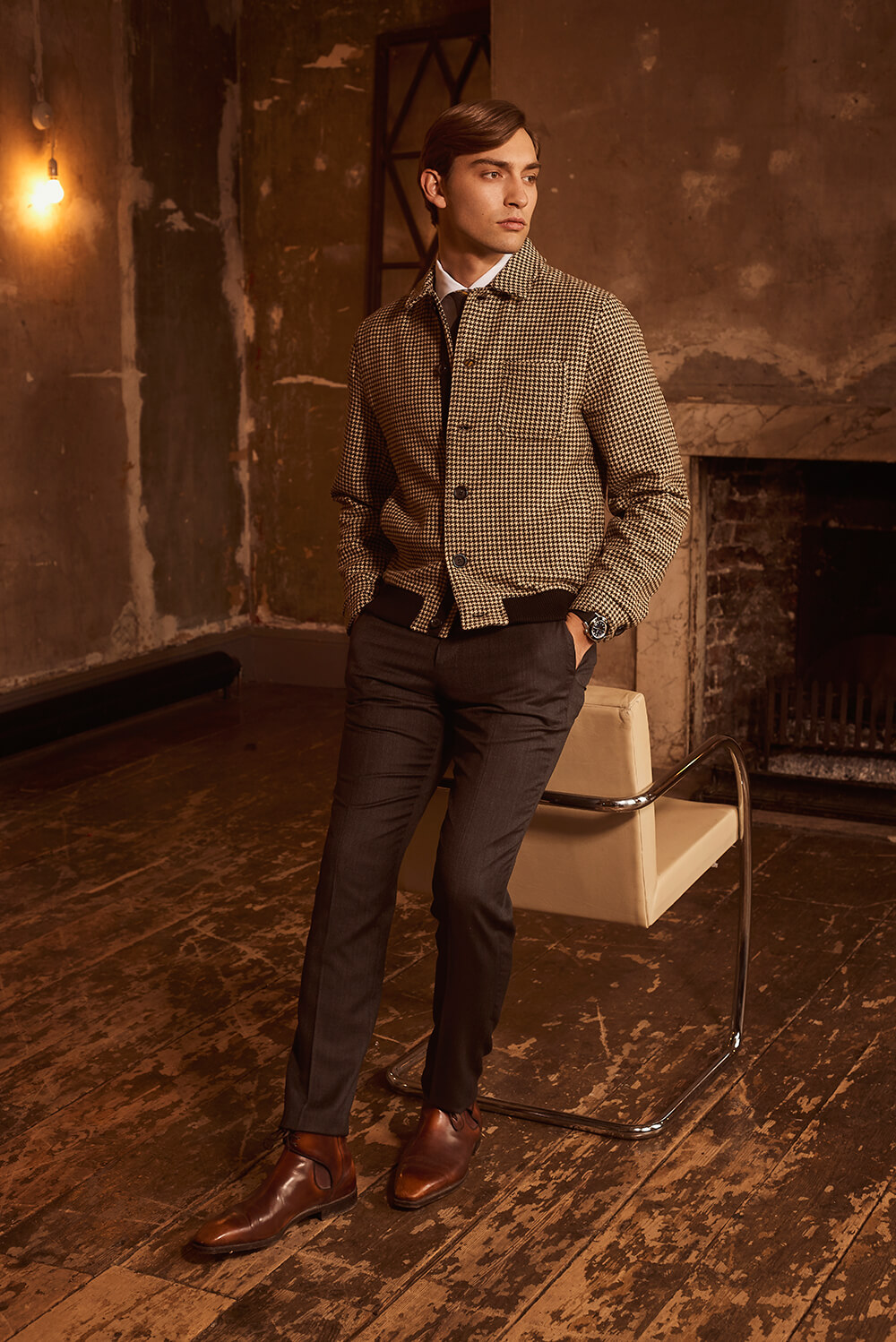 How has Oliver Spencer managed to avoid all of the ironic and garish trademarks of current casualwear?
Firstly, we don't put giant ridiculous logos on our products. I've managed to keep it as tasteful as possible, and I don't feel the need to follow trends. Hopefully people like it. If they do, that's great, and if they don't – that's fine too. But we're always challenging ourselves. In terms of casual and tailoring, people tend to wear casual-by-day, and tailoring-by-night. I think we're designing more to suit these needs, like this jacket for example (Oliver reveals a Solms jacket from the latest season).
What is the inspiration behind your latest season?
There's definitely an Alpine theme. I love being in the mountains and getting lost in nature – St Moritz, and those types of places especially. Since I was six, I've been visiting with my parents, so it has always been an important, sentimental place for me. In the AW19 collection, we try and capture the retro styling of ski resortwear - in particular the classic 'jet-set' looks: you know, striped jumpers, woven knitwear... That type of image.   
Are you an adventurous type of person?
Well, I love getting lost in the outdoors (Oliver gets his phone out and shows a photo of him sat atop a tourer motorcycle in California). People made fun of me for the monk-straps, by the way. But I can be a bit restless – keeping up with Jones's so to speak. If I wasn't designing clothes, I'd have been knocking on Norman Foster's door (the famous British architect), as architecture and interior design are two of my biggest passions. More recently though, I co-founded a restaurant in Wimbledon Village called The Black Radish. It even made its way into the Michelin Guide.
Your clothes seem 'trans-generational'. Is that something you consider when designing?
It's one of my favourite challenges. I've recently dressed Sir Ian McKellen, Bond, and the likes of Kojey Radical (British rapper) which is great. I love to be able to dress all the age groups. At the end of the day, we offer lifestyle with a bit of fashion. All generations can find something in that.
You've been praised for your adoption of sustainable production.
Everything, from our paper packaging to our processes of manufacture, is done as ethically as possible. This includes even our buildings, the way we handle our business, and of course our clothes.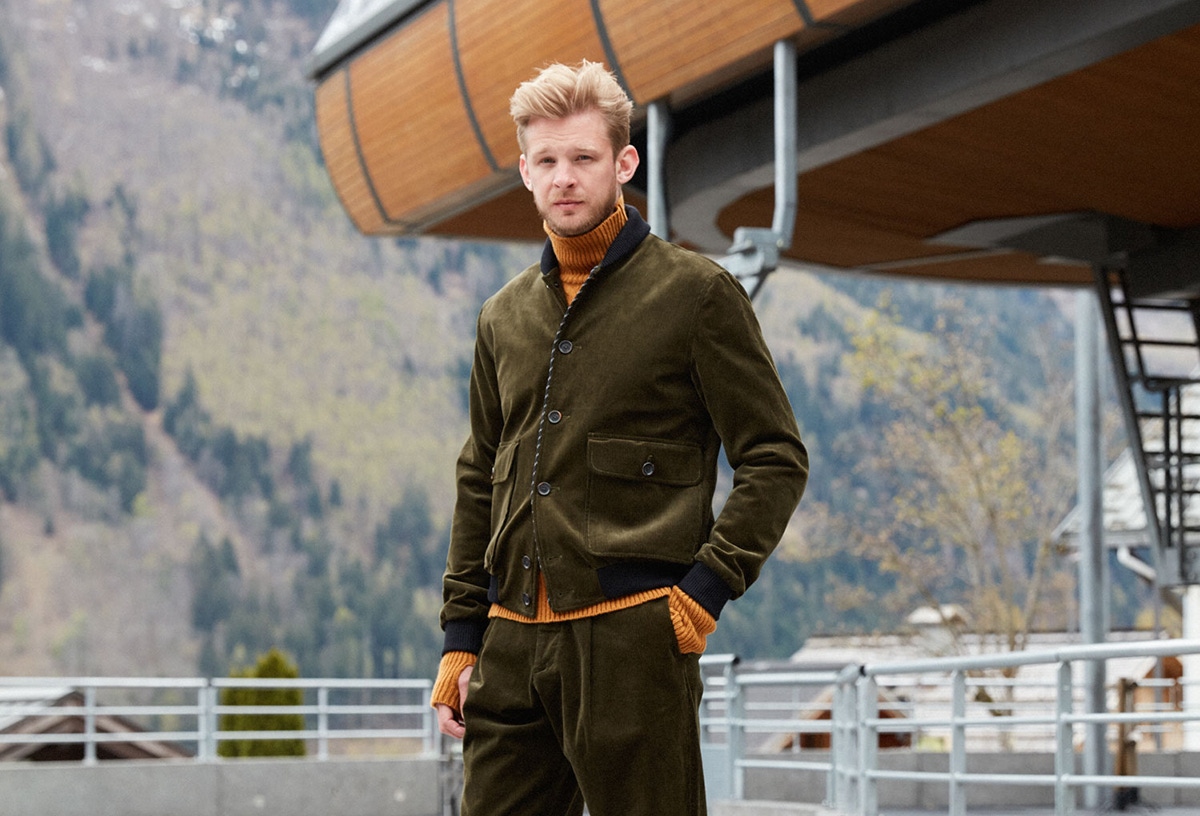 What are some of the most memorable experiences from your career?
I have to say, having Paul Weller appear to greet me backstage at one of my most recent shows was pretty surreal. That man has serious style, and he looks as cool today as he did back when he was part of Style Council. I also had John Bradbury, the drummer from ska legends The Specials, perform at one of my events, which was particularly special as we're both from Derbyshire.
Who do you consider your own style icons?
If I'm being honest, it was always Bryan Ferry (the English singer-songwriter). He continues to have an effect on me today; I'd like to think he would wear our velvet jackets. I'm also in love with those old pictures of Yves Saint-Laurent – you know, back in the day when he was in Marrakesh. And then, of course, David Niven. He had such an individual way about him – but also amazing manners. When it comes to icons, I think it's a lot to do with character.
You're rather mythologised in menswear - as a bit of an icon yourself.
Well, it's very flattering, and I like to be well-respected - as respect has less to do with 'you', and more about what you do. I've worked so hard to have Oliver Spencer and Favourbrook respected in the way they are today, and I love it – rag trade to the end. But, a word of advice for upcoming designers: always be graceful and kind. Sir Paul Smith was hugely influential in this way. He warned me from having an inflated ego, to keep your team small, and as a result I feel that my work remains personal. It's me if you know what I mean?