Bags of talent: Samuel Bail of Troubadour
The Rake sat down with Troubadour co-founder Samuel Bail to discuss the brand's trajectory to one of the best bag makers in the world.
If you've been in the market for beautifully made, waterproof leather bags anytime in the last five years, you will have undoubtedly come across Troubadour, the London-based brand of Samuel Bail and Abel Samet, who have carved a niche in high-end and highly functional contemporary bags. The pair have created a unique aesthetic that cleverly bridges smart and casual, incorporating a minimal aesthetic that befits everyday business attire but doesn't ever appear too formal to use with a laidback weekend outfit. We caught up with Samuel recently to discuss the brand's rise from green start-up to fully fledged luxury bag maker.
Great to meet you Samuel. Why don't we start by telling me how Troubadour came to be?
So by way of a quick background, Abel and I were working together at Lazards bank, sitting across the desk from each other, and he would often ask me for some shoe recommendations. I'd send him a few links and then he'd buy a pair of shoes and we'd move on and continue working. And then at some point he wanted a new bag that he could travel with as he was always travelling for work. Plus, we were doing sports events together, marathons and stuff like that. And so he wanted a bag he could use for both. I shot him a few links and he fires back with, "Yeah, I don't like any of these bags."
So I say "Come on, Abel. They're fine bags. Pick a bag!" but he just didn't like anything he saw. And honestly, neither did I. So we thought it would be an interesting project just to figure out how a bag is made and so we ended up spending what turned into a year and a half, including taking a bag-making course at Central Saint Martin's on Sundays at a time when we were working in a job that often demanded seven days a week in the office. We'd have to explain to our boss that we couldn't be in on Sunday and we'd have to explain why, which was because we were taking a bag making course together, for which we got a lot of flack. Anyway, that all really piqued our interest so for the next step we decided to use our holidays to drive around Italy, Spain, France and England, stopping in at leather tanneries or zipper makers! We'd just turn up and ask for a tour!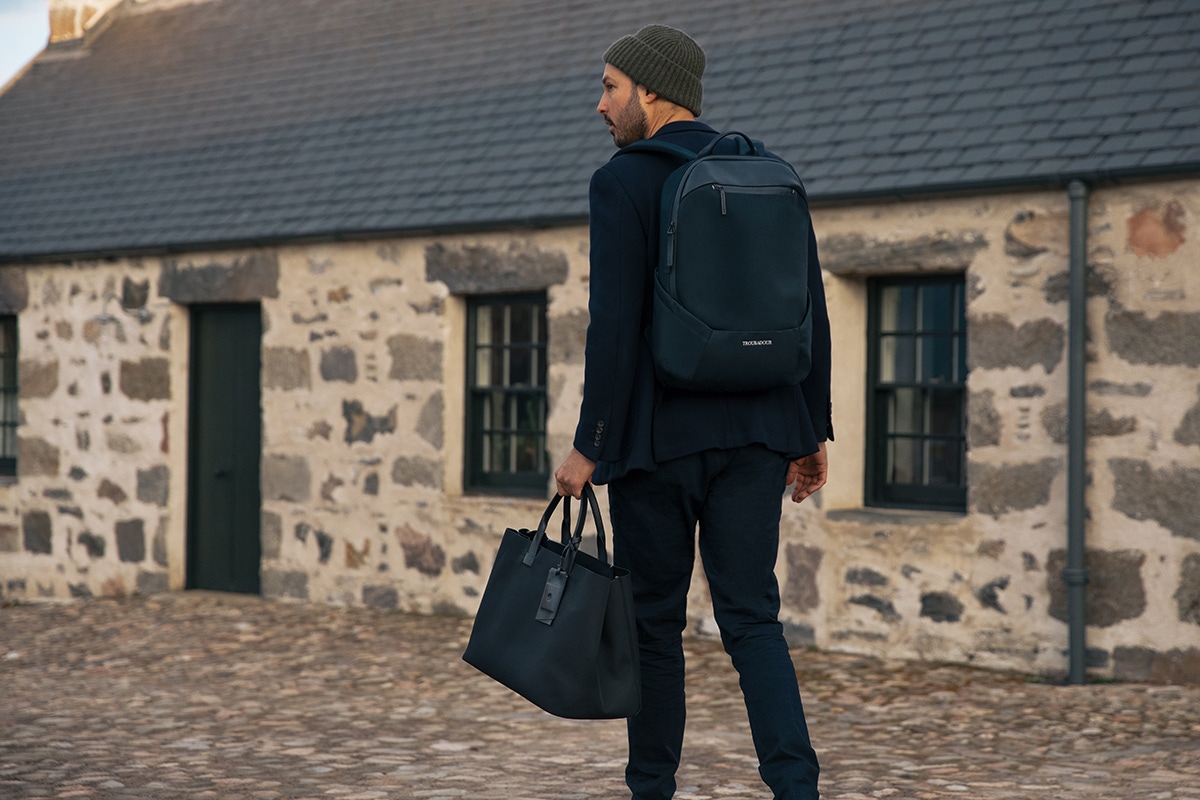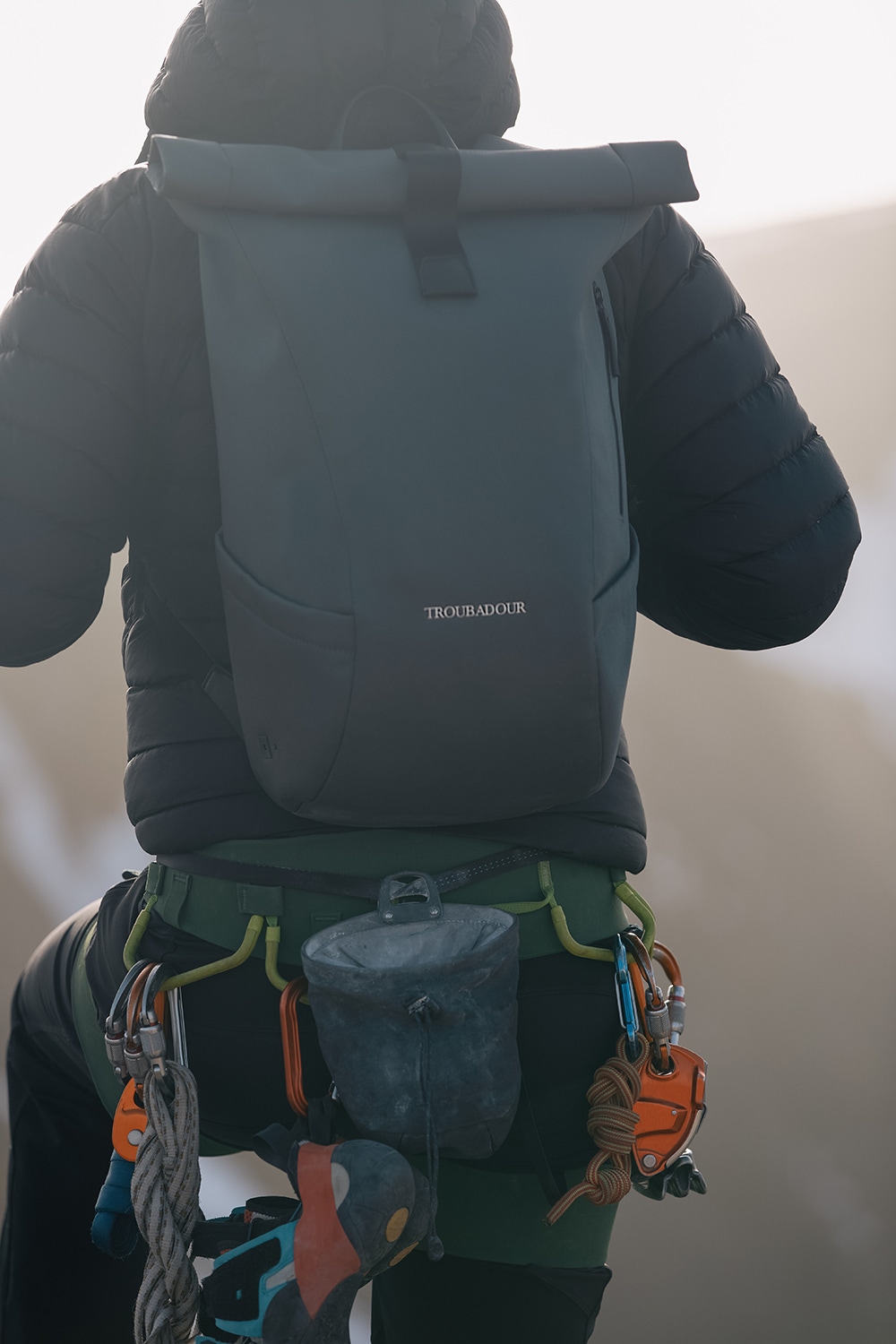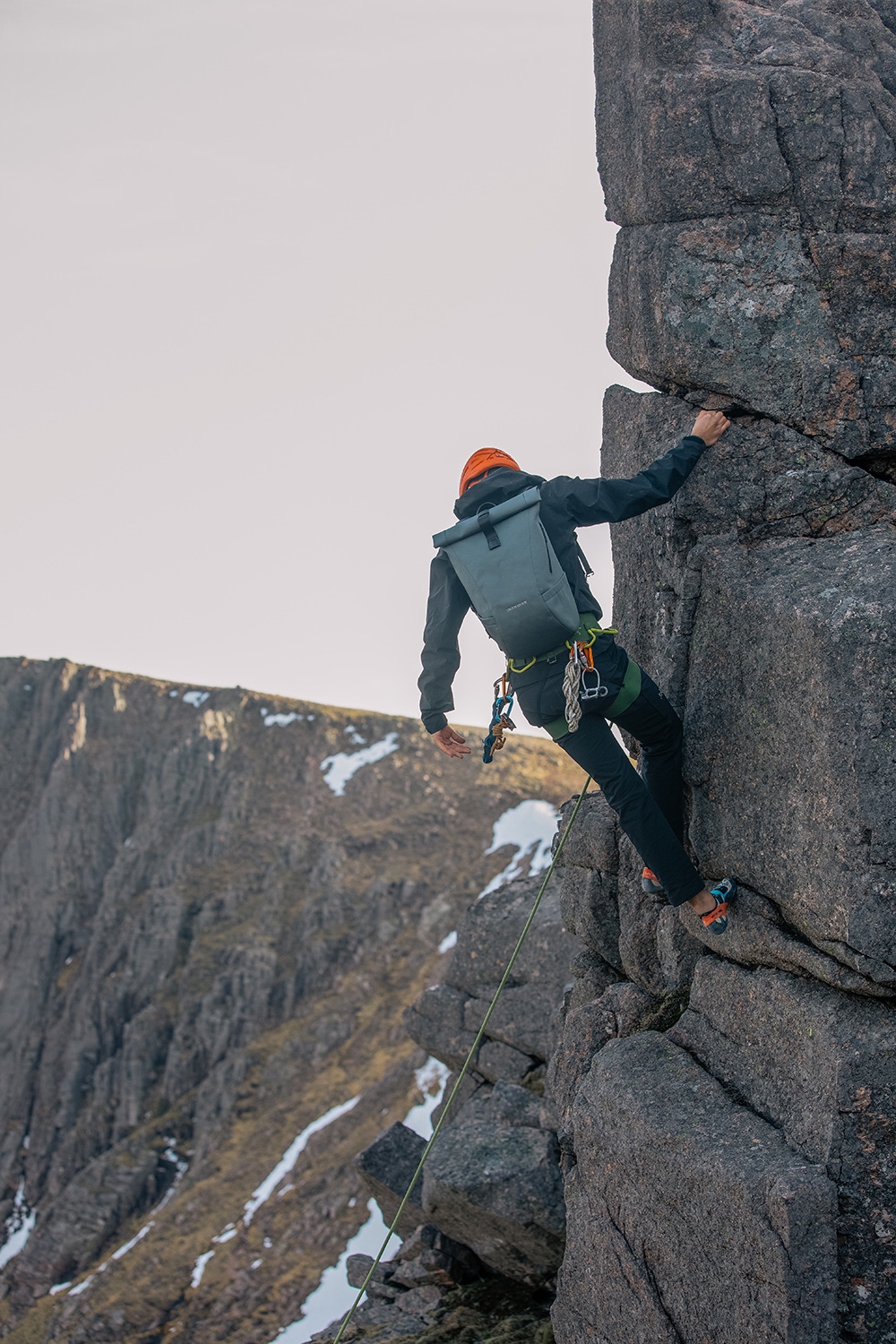 Going around Italy and meeting the families that have been tanning leather for generations was a wonderful experience. Great stories, great people, great characters. After the sum total of 18 months, we'd somehow made a weekender out of leather, which went down pretty well among friends and colleagues, which in turn gave us the impetus to think genuinely about starting a business. Even at that point we were having hides of leather delivered to our desk at Lazard, just leather stacked up under our desk and DHL was invoicing Lazard for shipments from leather tanneries, which Lazard wasn't paying, because they didn't order leather from tanneries. And then DHL was cancelling Lazard's account because of their unpaid invoice. So that was tense!
We pretty quickly realised that if we were going to give this a proper go, we would need to quit our jobs, which of course we did and in 2013 we launched Troubadour.
What I really like about Troubadour is that the aesthetic has remained consistent throughout the years.
Yes, we were always adamant about a clean, modern design. You can take our bags into an office, you can use them casually. They're not super flashy, they're not super sporty. That clean aesthetic has been there from the very first bag we ever made. At the beginning our bags weighed an absolute tonne and, it sounds ridiculous now, but it took us a few years to realise that the weight of a bag actually matters! That was a good lesson learned, along with the importance of functionality. We had a couple of pockets in our bags and we'd talk about our bag being 'really functional'. Andrew David, who was the brand product development at Tumi, he saw our products at a show and came up to us. He didn't say who he was, he didn't introduce himself, he just said, "You guys have beautiful bags. They're functionally challenged." We're sitting there like, who are you!? These are functional bags, that's our whole pitch." He's like, "Yeah, these aren't functional bags."
We appreciated his candour so much that he has been actively involved in Troubadour for years and years now. And he's been a great part of our business. The functionality of the bags has really improved: there's always an external easy access pocket for your phone, valuables, there's always a padded pocket for a laptop. There's two-way elastic pockets for tech and pens and phones and passports and stuff like that. The new bags have pouches in them that are detachable so you can add your power banks. Some of the new bags have water bottle pockets on the outside, again, all still with a really clean design but way more functionality than anything we've ever done before, especially at the beginning.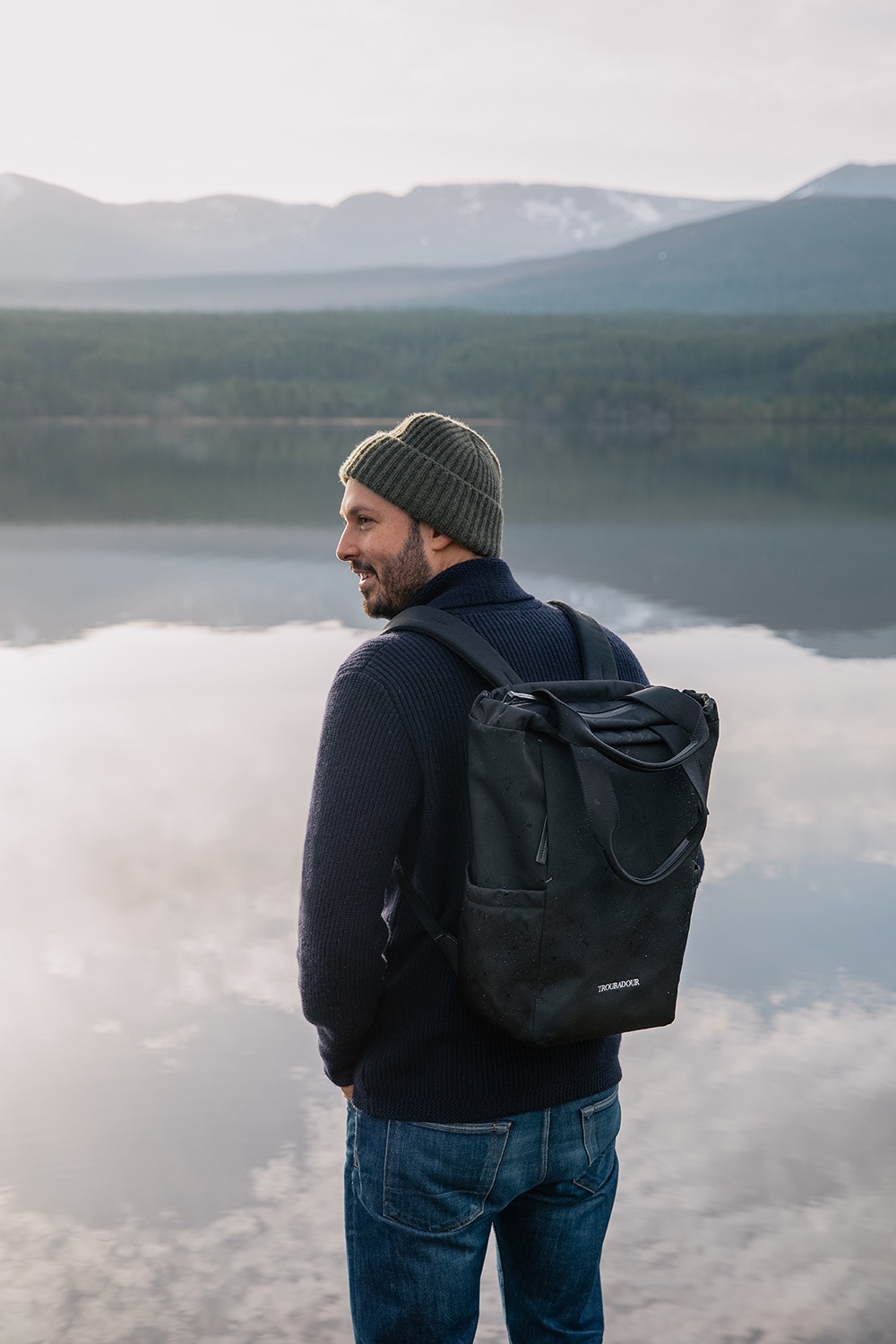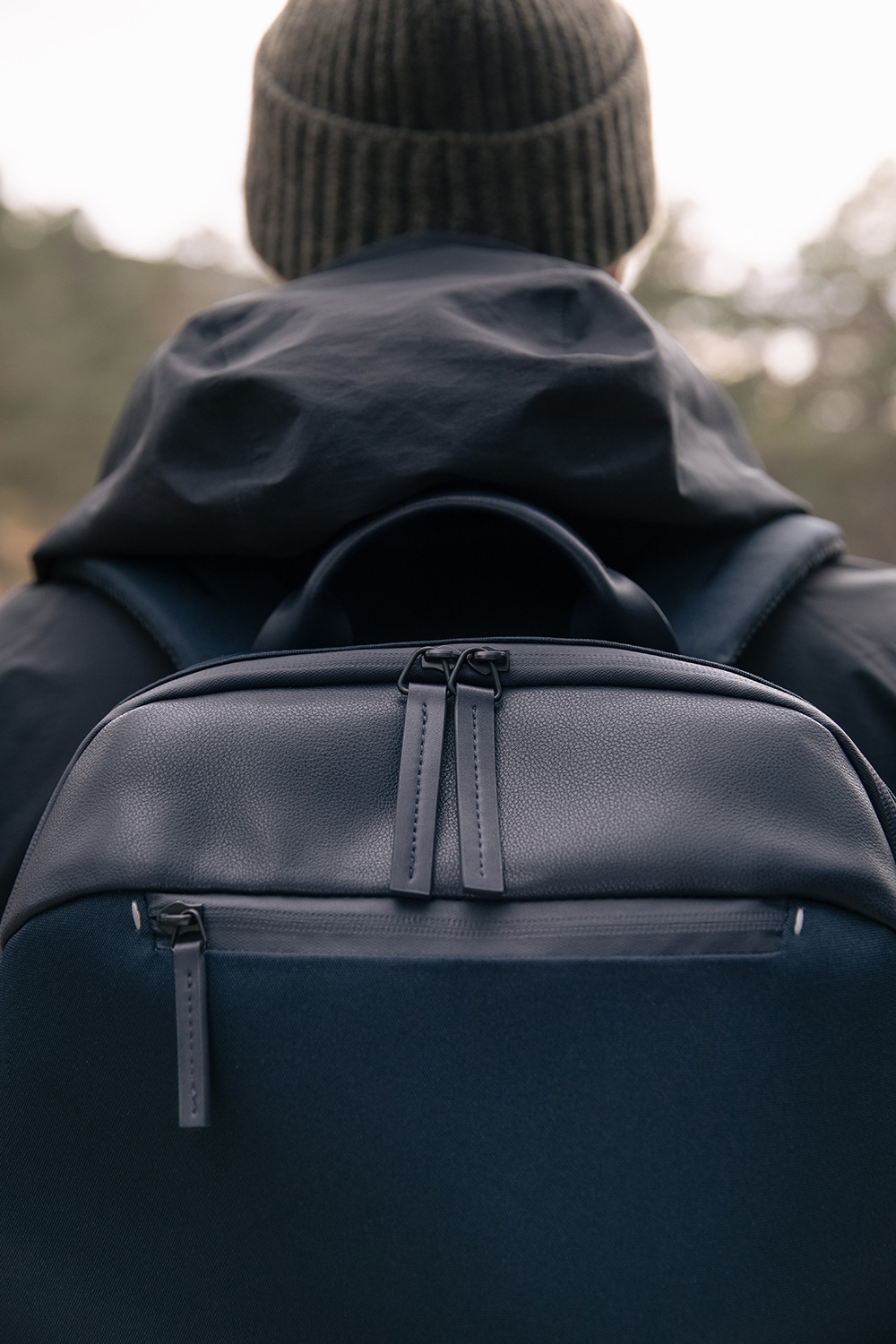 You have your luxury brands or designer brands that make some really nice looking bags, but is it easy to access your stuff? Are they waterproof? Is it comfortable? Is it light? The answer to most of those usually is no. And then on the other hand, there are functional bags. There are people doing great hiking backpacks, mountaineering backpacks and cycling backpacks. Honestly, you walk around the city and that's what guys are wearing.
Right. And it's amazing, guys will walk around the city and in really nice, bespoke suits, and then they'll have on a backpack that falls apart after a year and it just doesn't make a whole lot of sense. That was a big part of our drive initially, and continues to be. 
Who's responsible for the design now?
So the design team is largely three of us but Samantha Jacob is our creative director. She's been a big driving force for us and has been amazing, really amazing. Sam really is far, far better than we could ever hope to be. Abel and I are still really involved in the design process but our strengths aren't so much the aesthetics of the bag. We spend a lot of time talking to customers, a lot of time in the stores, a lot of time just getting feedback, whether it's from the industry or feedback from customers that we can feed into product improvement, I think it's probably the biggest area where Abel and I play a role.
You've made some big steps towards improving sustainability in your latest collection.
Yes, the latest collection is called Explore and much of the fabric is made from recycled plastics. The leather we use is a natural veg tan leather that doesn't use harsh chemicals. And there's our packaging, all made from recycled cardboard. Starting from next season, certain elements will be made from corn starch, it's like a plastic. So we definitely see it as an important part of the brand. We started off with something that had a lot of sustainability in it, but it's definitely something that every season we continue to improve and we continue to look at every element of the bag.
And where do you source the natural fabrics from?
There's a veg tannery that we've built an excellent relationship with in Santa Croce, just outside Florence. We've worked with them to make the leather fully waterproof. Most tanneries will just spray a finish on top of the leather, which will ultimately wear off and feels like plastic. We love the oily feel to natural veg tanned leather so we developed this technique with the tannery where they put something like a Scotch Guard in the drums as they tan it. So for a couple of weeks the hide of leather sits in the drum allowing the the Scotch Guard to fully penetrate the grain and fully waterproof the hide. So it never wears off, but it also means we don't need a finish on the leather. Some of the bags are constructed in Italy and some in China, where, to be honest, the quality and consistency is as good as we've seen anywhere. The factory we work with in China is just outside Hong Kong. Every one of their machines is Italian. So they source all their leather from Italy. The machines are all unbelievably advanced. I've been to, I don't know, probably 35 of the top factories around Italy and I've never seen this level of machines and these kind of technologies. They are all Italian machines but I've never seen these machines in Italian factories. 
I think what brought us to Italy originally was that people cared so much about what they were doing. We'd show up at tanneries and manufacturers and just people really cared so much about the zipper they were making or the leather they were making and for Abel and I, we would walk away from that and be like, this is who we want to work with. We just want to work with people that care so much about what they're doing. And that's still the case. People just really still really do care. And as a result, they do make great stuff. If you care a ton about what you're trying to do, it'll usually be pretty good.