Into The Blue: How Alexander Kraft Solved The Age-Old Jeans Conundrum
And, delectable denim is just the start, when it comes to new additions to his Monte Carlo menswear line.
"I wish," Yves Saint Laurent told the world in the mid-80s, "I had invented blue jeans. They have expression, modesty, sex appeal, simplicity: all I hope for in my clothes." His words will resonate with Rake readers - jeans have clearly come a long way from being hardcore work-wear built to weather the toils of the Gold Rush. Given their role today as a wardrobe staple, you'd think there would no longer be any gaps in the menswear market: and yet, for the latest additions to his Monte Carlo collection, noted sartorial visionary Alexander Kraft has found a way to redefine the concept of trousers fashioned from a fabric whose distant relative was used, according to legend, for the sails of Columbus's ships. The results elevate jeans to a higher sartorial realm.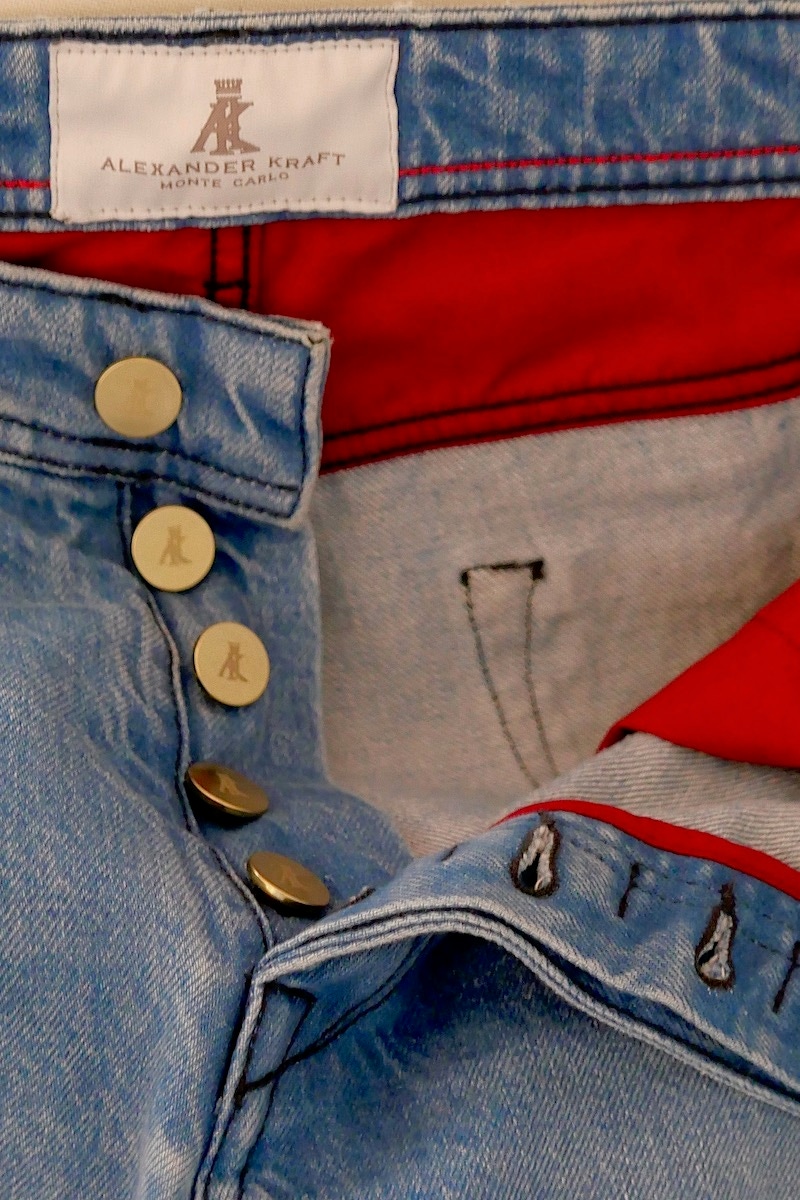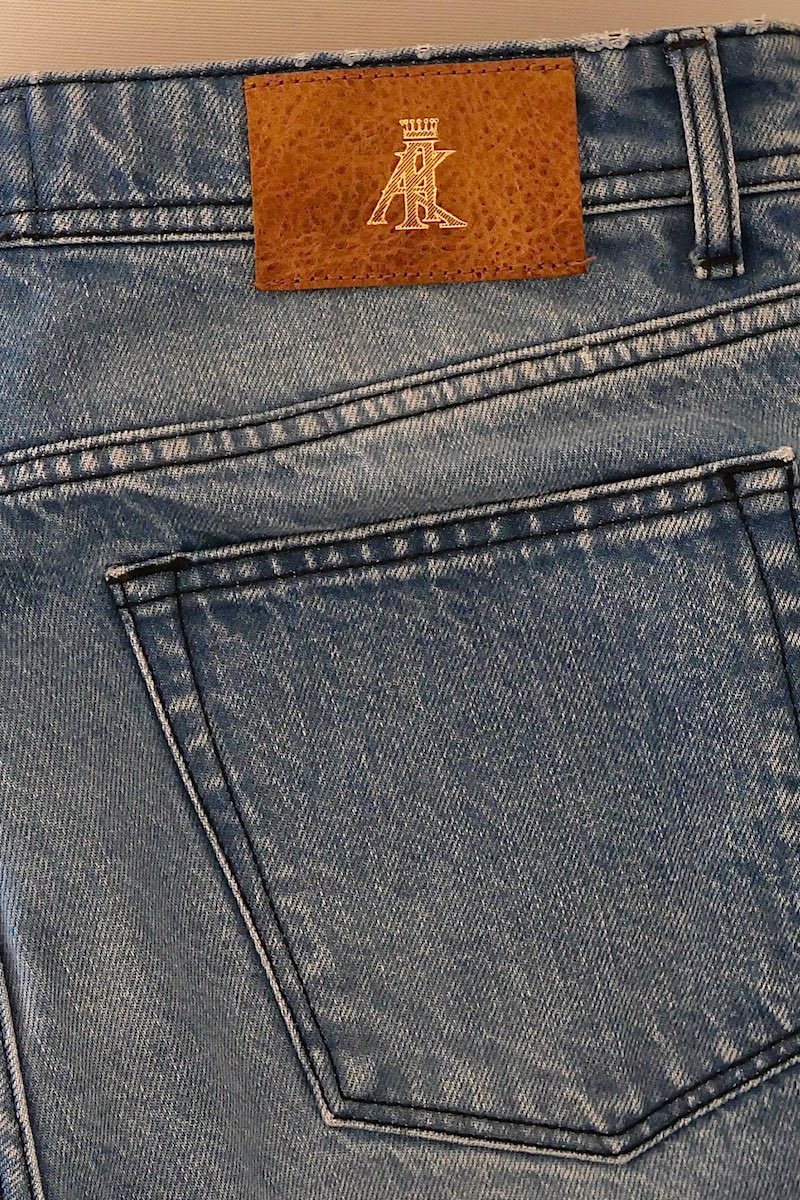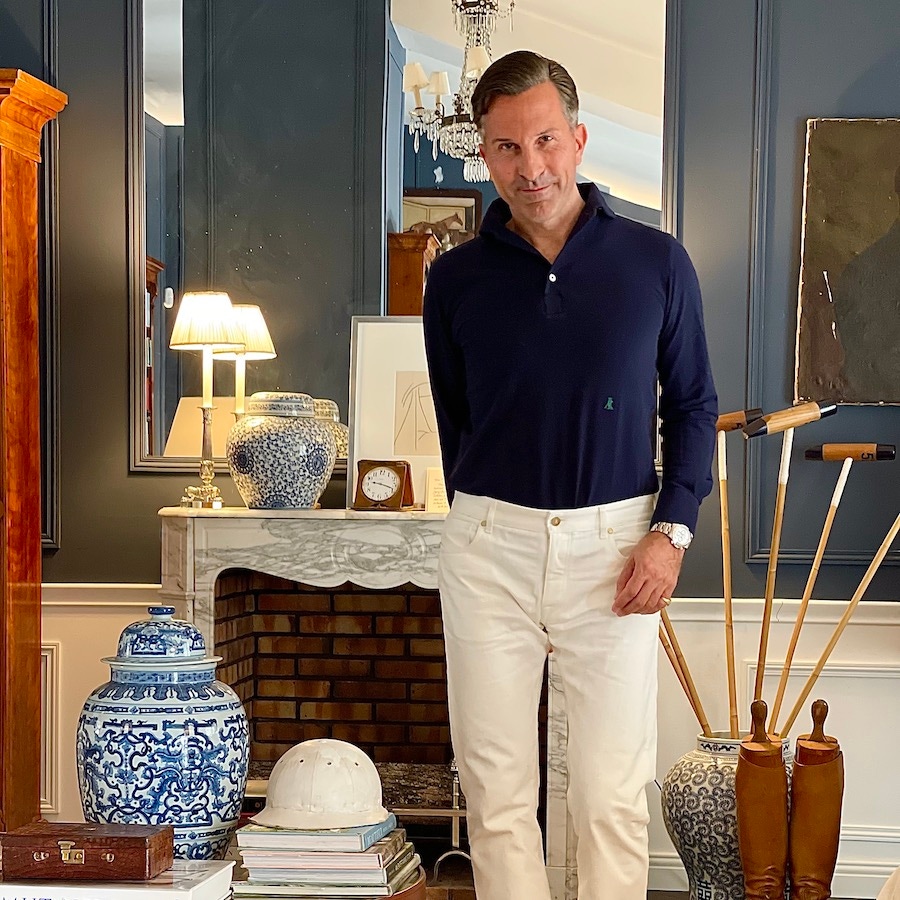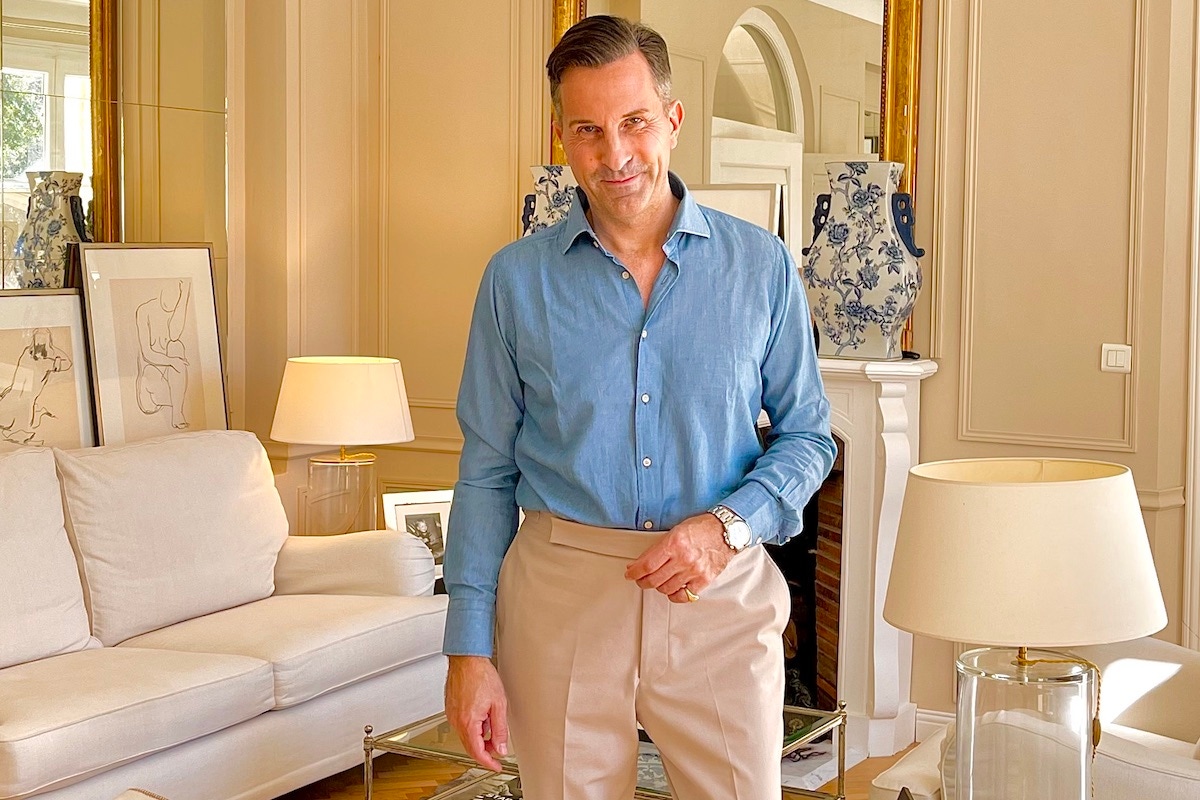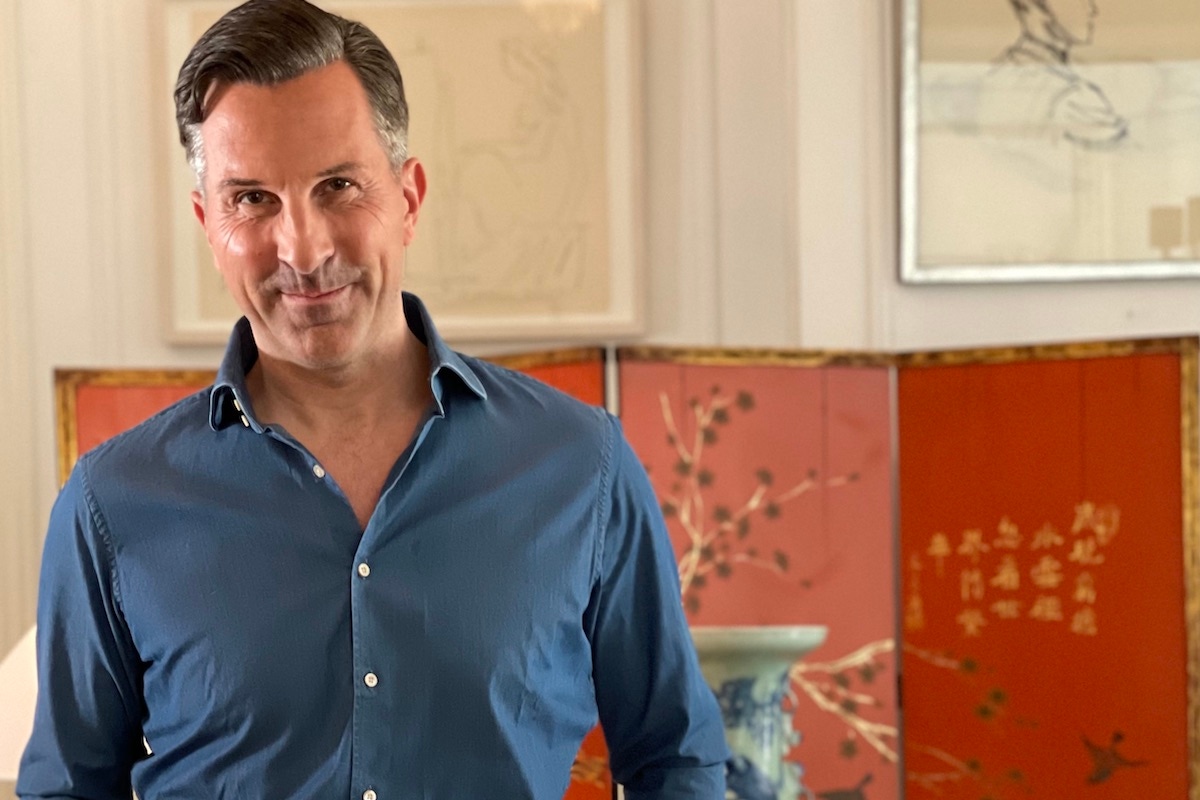 "While there are countless jeans available," Kraft explains, "quite often the choices are extreme: either high-end 'designer jeans' that cost a small fortune and boast lots of useless design gadgets, or they are cheap fast fashion items, made in sweatshops at the other end of the world from inferior materials and under horrific conditions, both from a human and an environmental standpoint." For Kraft, what's already out there fails on the aesthetic front too: "Many jeans nowadays seem to have more holes than cloth, or look like they've been treated with battery acid. And it is probably best to politely gloss over super-skinny jeans that require shoe horns to get into, or Seinfeld-era inspired dad-jeans that are highly unflattering even on supermodels and athletes. So I set out to create a pair of jeans that is made to the highest sartorial standards, but is universal in appeal and discreet in its perfection." Aptly called 'Perfect Jeans', and made in Italy from high-quality, mid-weight Italian denim, Kraft's jeans are slim but not skinny; are mid-rise (thus avoiding the equally risible dad-jeans or hipster looks); are very comfortable to wear and, simultaneously, flattering; have a pleasing mid-blue colour and a natural looking, medium fade; can be rolled up, cut or shortened according to personal preference; and come with an array of small game-changing details such as solid brass buttons engraved with the Alexander Kraft Monte Carlo logo, red pockets and lining (invisible from the outside), and a small woven label inscribed with Kraft's favourite Italian proverb, "La classe non è acqua" ("Class is not built on water). Smaller sizes are available for female clients.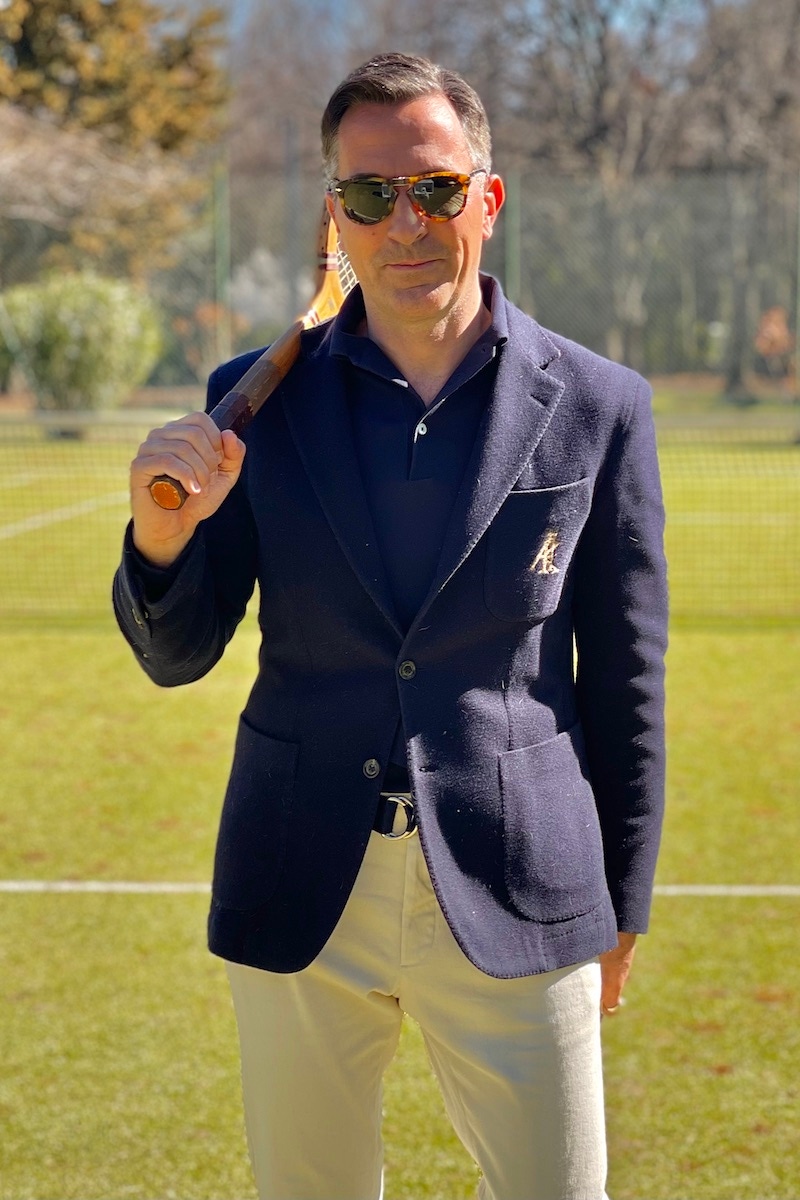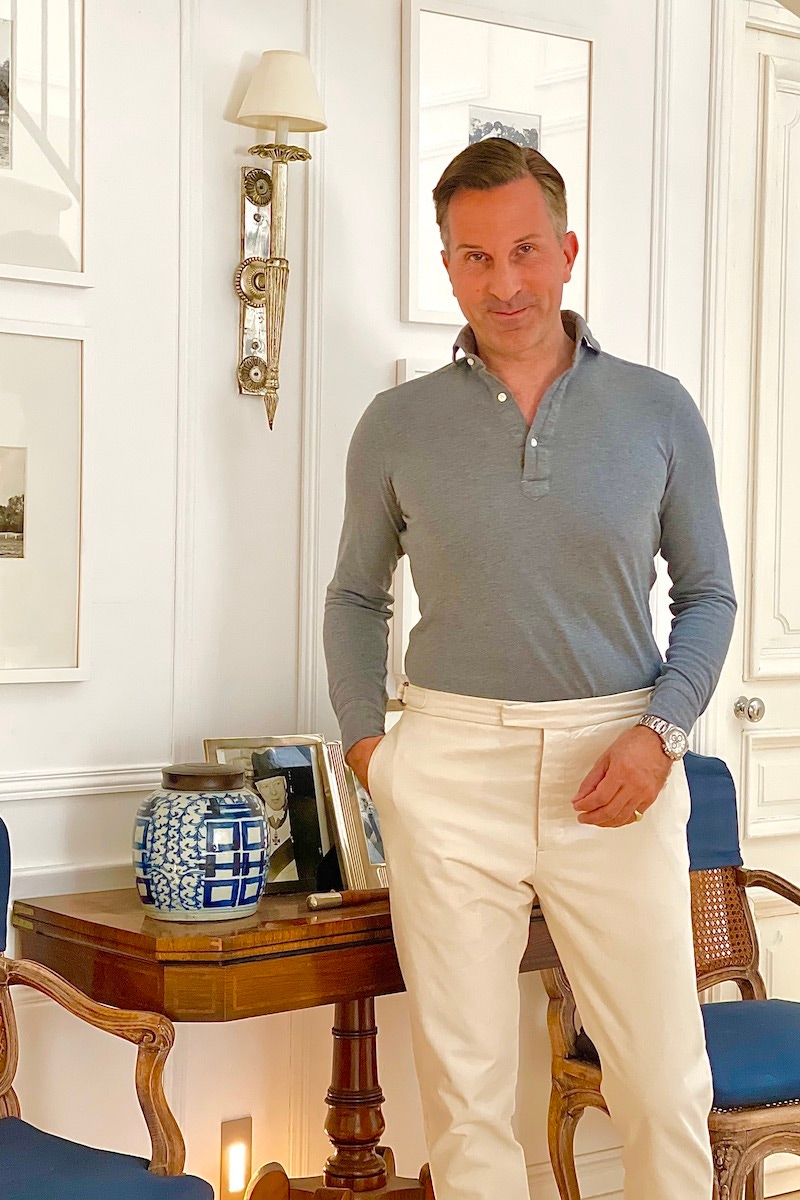 Meanwhile, when it comes to white jeans - a subject close to Kraft's heart, by virtue of his days as a polo player - the choices, Kraft says, have traditionally been even more limited: hence, his introduction to the Monte Carlo collection of a pair that follow the same tenets as the blue jeans, and are made from the finest Japanese selvedge denim (discerning buyers will, on receipt, immediately marvel at the red interior thread) and have a comfortable weight, in keeping with white legwear's polo traditions. Two gaping voids in the market, then, admirably filled: but Kraft has also had other gaps on the menswear scene on his radar: hence the introduction to Monte Carlo of the AK MC Chinos, which hit the sweet spot between casual jeans and the more dressy trousers the collection already boasts. Cut from a high-quality cotton that has been pre-washed for optimum softness and fit (and yet, surprisingly, they're hard-wearing and machine-washable) the trousers' slim cut makes them as comfortable as they are flattering. Moving upwards to the torso, the AK MC James is a denim shirt, available in a lighter or darker hue, crafted in Italy from a super soft chambray cloth. It's extra-long and finished with mother-of-pearl buttons. Devoid of breast pockets for a cleaner look, the shirt has a slightly higher spread collar and 'cocktail cuffs' (astute readers will have worked out by now which 'James' the shirt is named after). "This shirt is the perfect mix of casual-looking fabric and elegant cut and details, making it the ideal choice for a connoisseurs who still want to benefit from sartorial sophistication even when wearing an informal look," explains Kraft.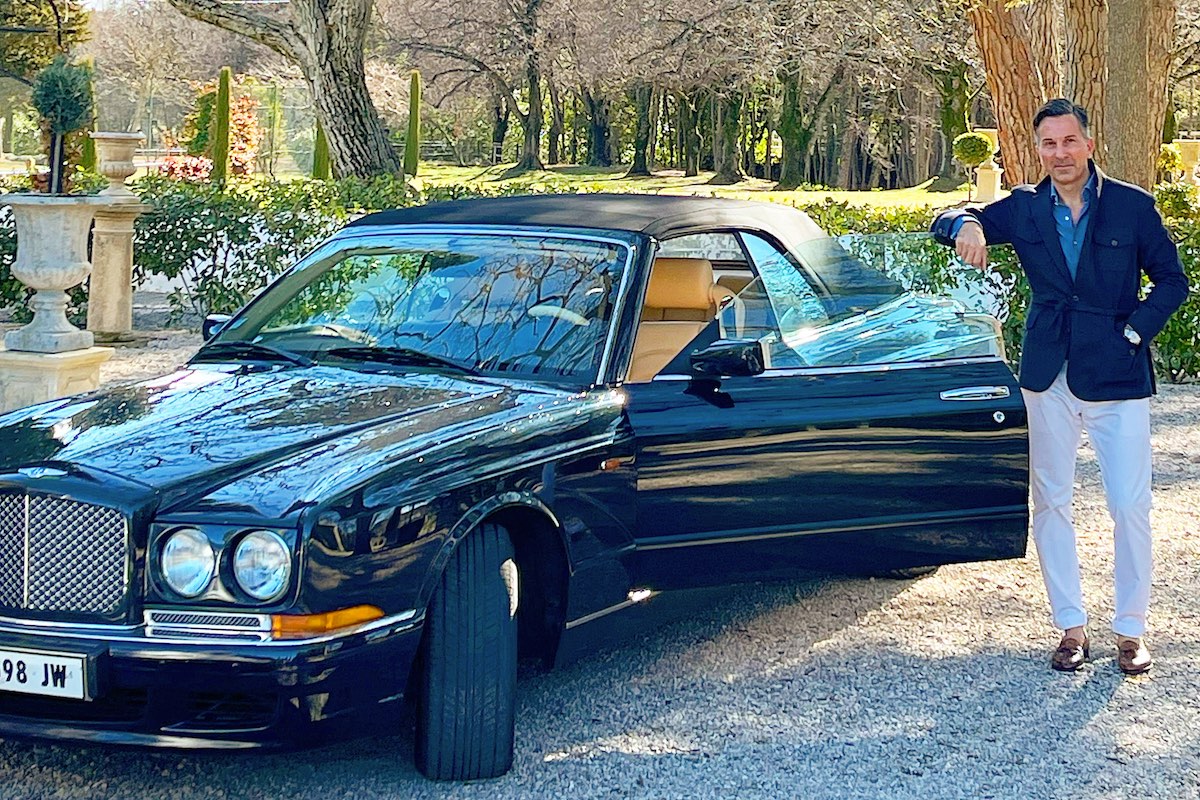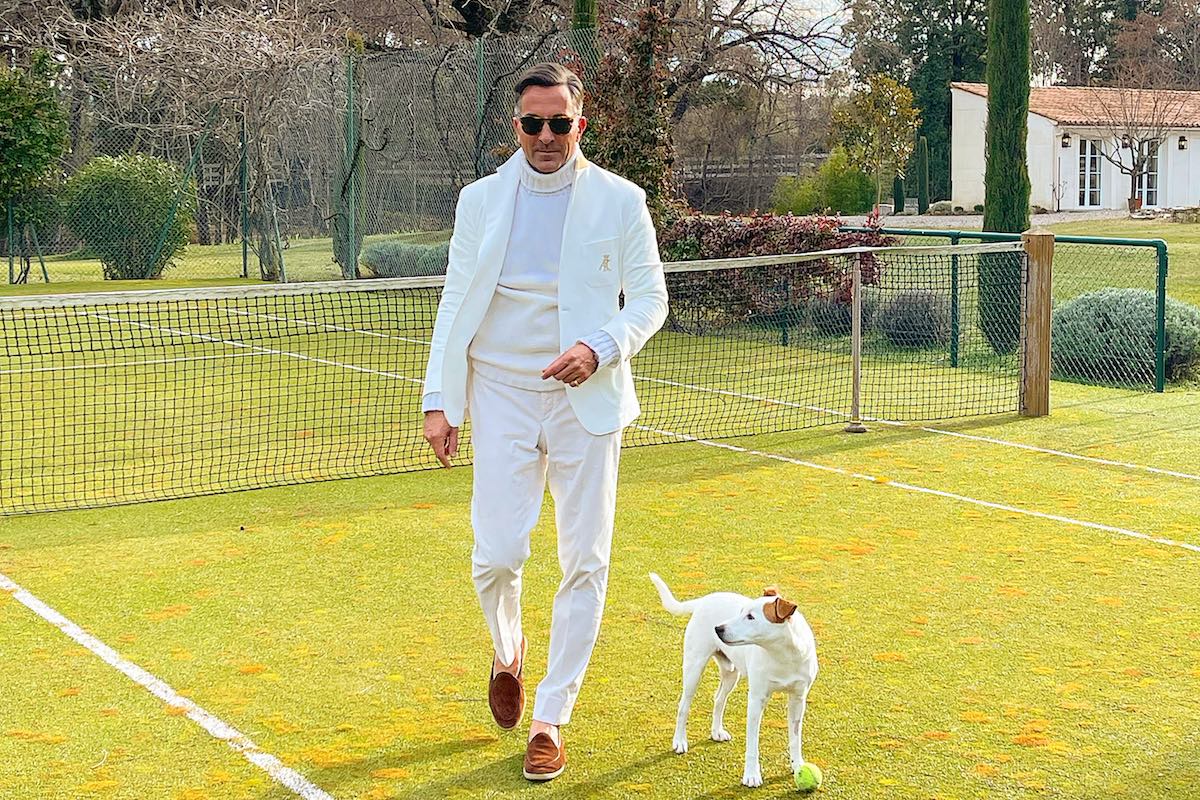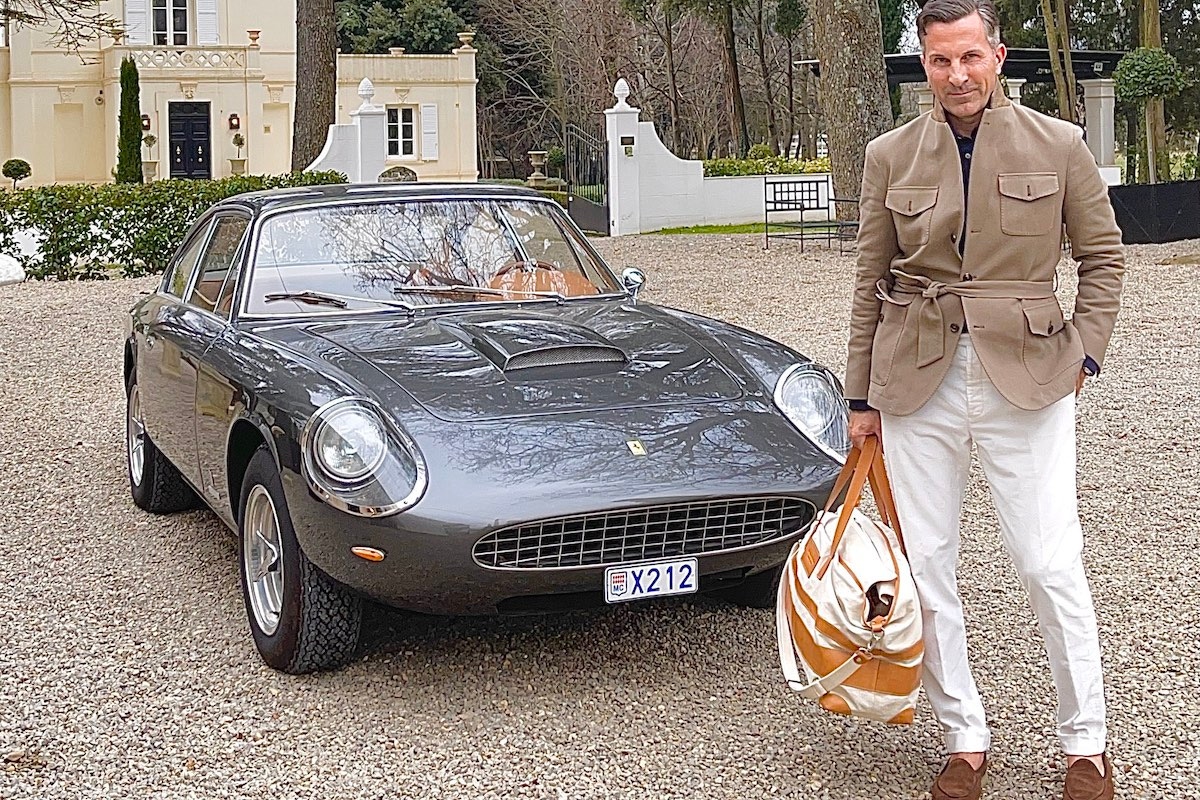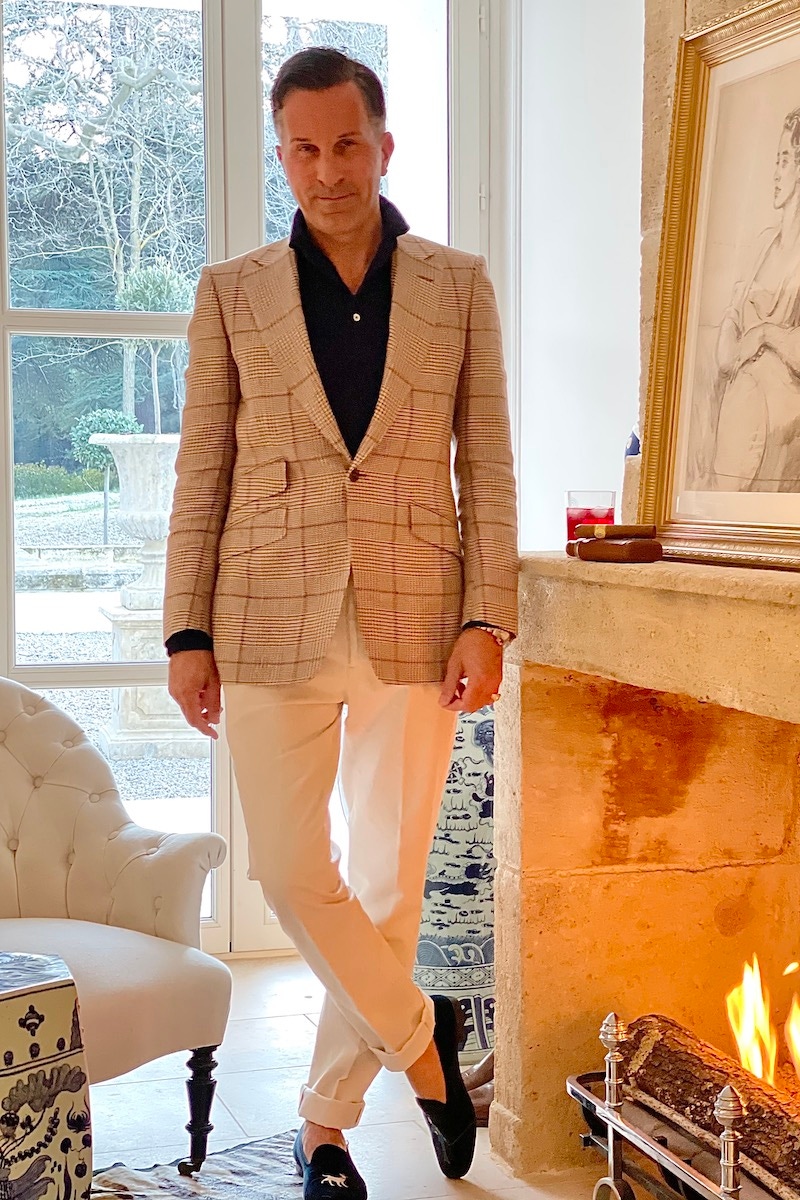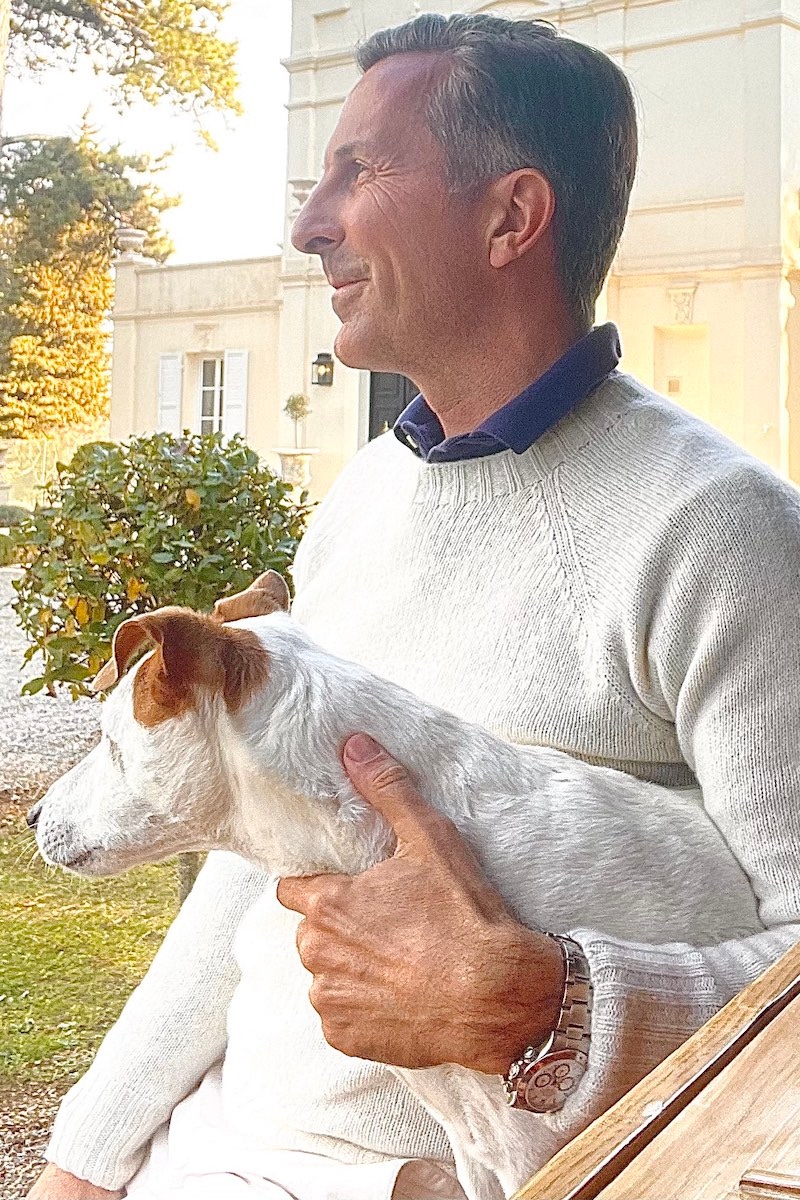 Elsewhere, those who are enjoying the single-breasted PPJ (Private Plane Jacket) will surely want to invest in the new double-breasted version to add a generous dash of nonchalance to their Summer wardrobe. Set to become the flagship product of the new 'Casual Elegance' strand of Alexander Kraft Monte Carlo's output, it's made from a wool-slash-cashmere mix from one of Italy's most renowned mills and is completely unstructured. In short, it's yet another reason to get very excited about travelling again. On receipt, check under the collar and behold the discreet embroidery of the Alexander Kraft Monte Carlo logo. Also bolstering AK MC's jacket repertoire are: a new summer jacket in a subtle Prince of Wales check fabric whose linen/silk/wool mix combines the lightness, sophistication and robustness, respectively, of those three fabrics, along with safari jackets in navy or greige with the requisite patch pockets and belt, but cut with a shorter, slimmer silhouette than traditional models. Kraft's unique sartorial interpretation has similarly been applied to a new pair of Gurkha trousers in 'café au lait' cotton (they have a cleaner, flat-fronted look, a moderately enlarged waistband and lengthened front buckle). Expect more - plenty more - from Alexander Kraft Monte Carlo in the coming weeks, including tennis jackets, summer cashmere crew neck sweaters, long-sleeved sartorial polo shirts, embroidered sweatpants and other luxury sportswear.