Introducing Issue 85 cover star, Kumail Nanjiani
Kumail Nanjiani's journey — from Karachi to L.A., from nerd to leading man — has been an emotional one. The star of The Big Sick talks to scott harper about vulnerability, racism, and how America is still in thrall to its "sexy, seductive" story.
The subtly implied, schmaltz-free happy ending is one of romcom screenwriting's magnum effectum. Executed well, it makes tear ducts behave like windscreen sprayers. It can also persuade cinemagoers, in future, to rush for the exit at the first sign of the two protagonists dashing towards each other in a packed street — hopefully making it to the popcorn stand seconds before the smooching embrace begins. It can also, albeit momentarily, make films about unripened romance (Lost in Translation, Brief Encounter) feel cold. (Don't even start me on the deft-but-cruel emotional toying of The Graduate's denouement.) A movie that hit the bullseye with guided-missile precision was released in 2017. For those who haven't encountered it, The Big Sick — described by The Guardian as "a stranger-than- fiction date movie of enormous charm and sweetness" — starred this issue's cover star, Kumail Nanjiani, as a reluctant Chicago-based Uber driver and aspiring stand-up who embarks on a romance with an audience member, a white psychology student, Emily. Pressured by his Pakistani parents, who are cajoling him into a law career and an arranged marriage, he initially gives in and chooses their way over his own.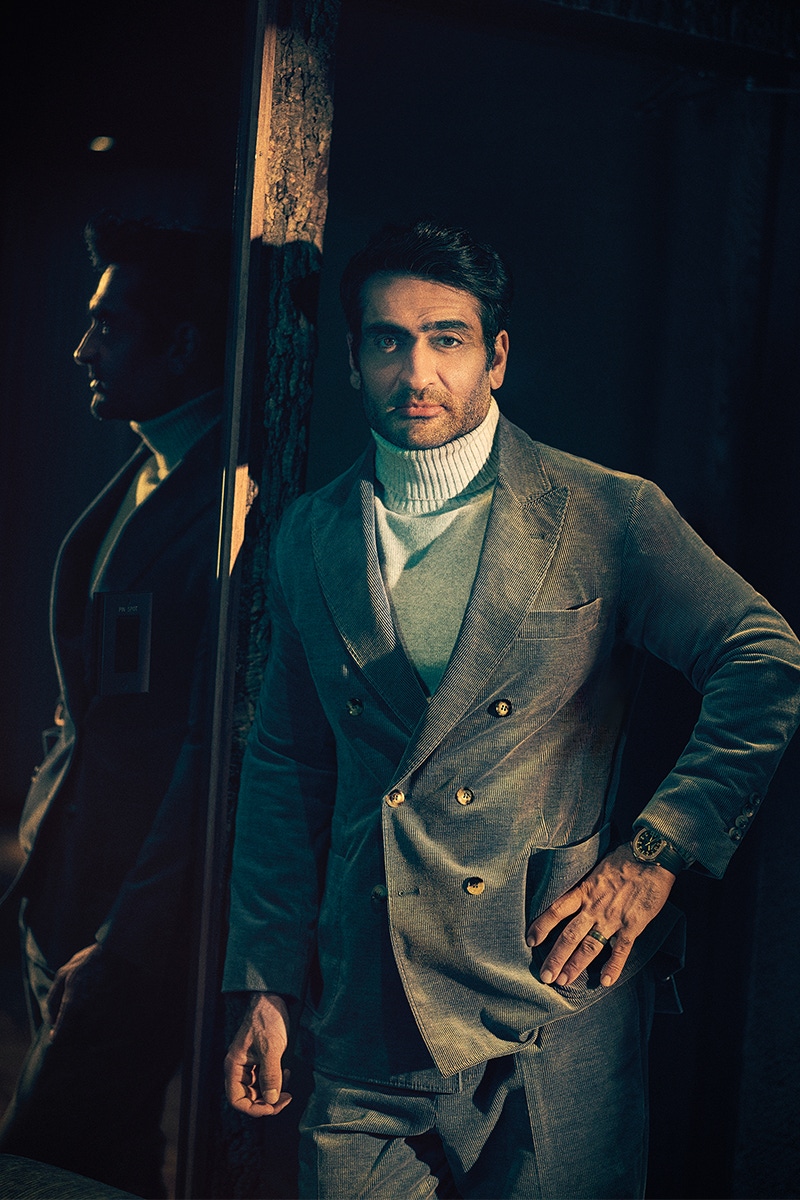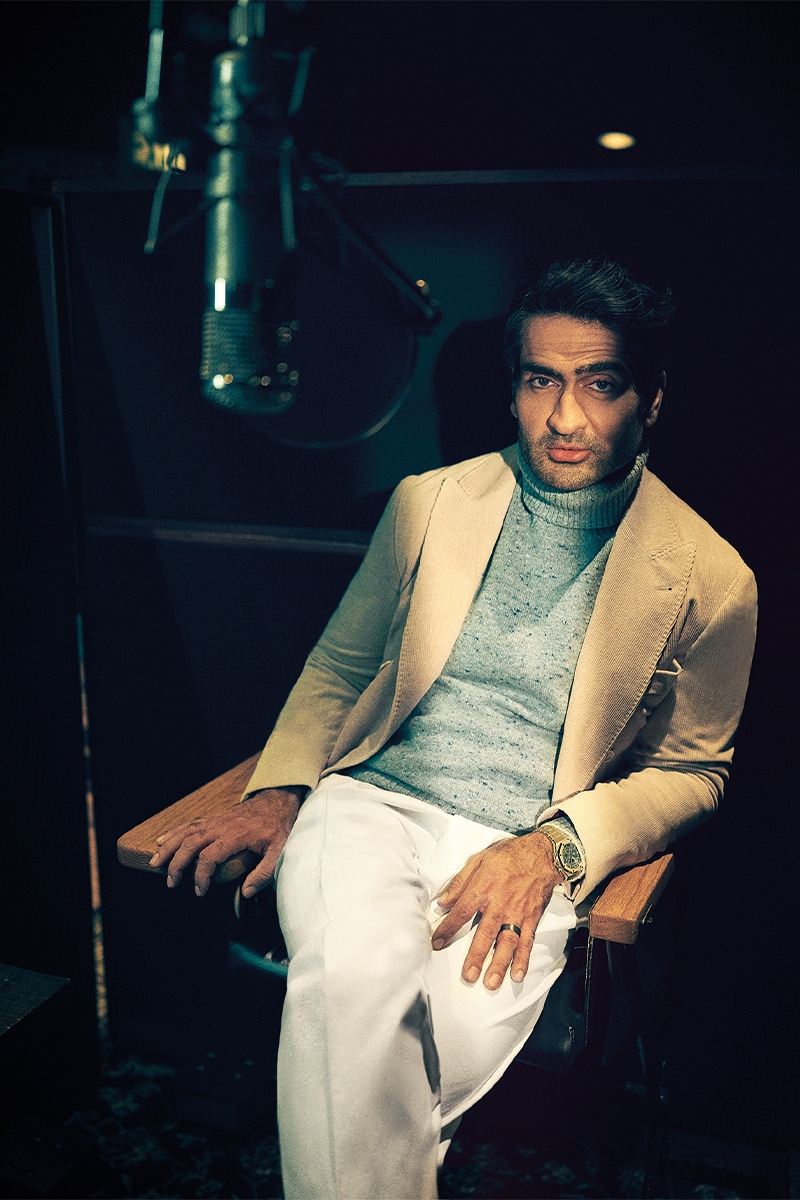 It should be noted that Nanjiani — who moved to the U.S. with his family at the age of 18, and immediately began studying computer science and philosophy at Grinnell College in Iowa — caveats these comments with gushing affection for his adopted homeland ("I'd have to be a grown-up," he says, briefly petrified, when questioned about how his life would have panned out had he remained in Karachi). He often jokes about his first experience of America, about how day one coincided with the Macy's 4th of July parade in Manhattan: "It's as advertised! They have so much money they have a party for Garfield every day!" But now, to Nanjiani, the American dream is long overdue for unpacking. "It obviously ignores so many things, such as privilege, race, what you were born into, and the ability to achieve the dream is not the same for everybody," he says. "That's kind of the lie at the heart of it. How you start off is going to determine how easy it is for you to achieve the American dream."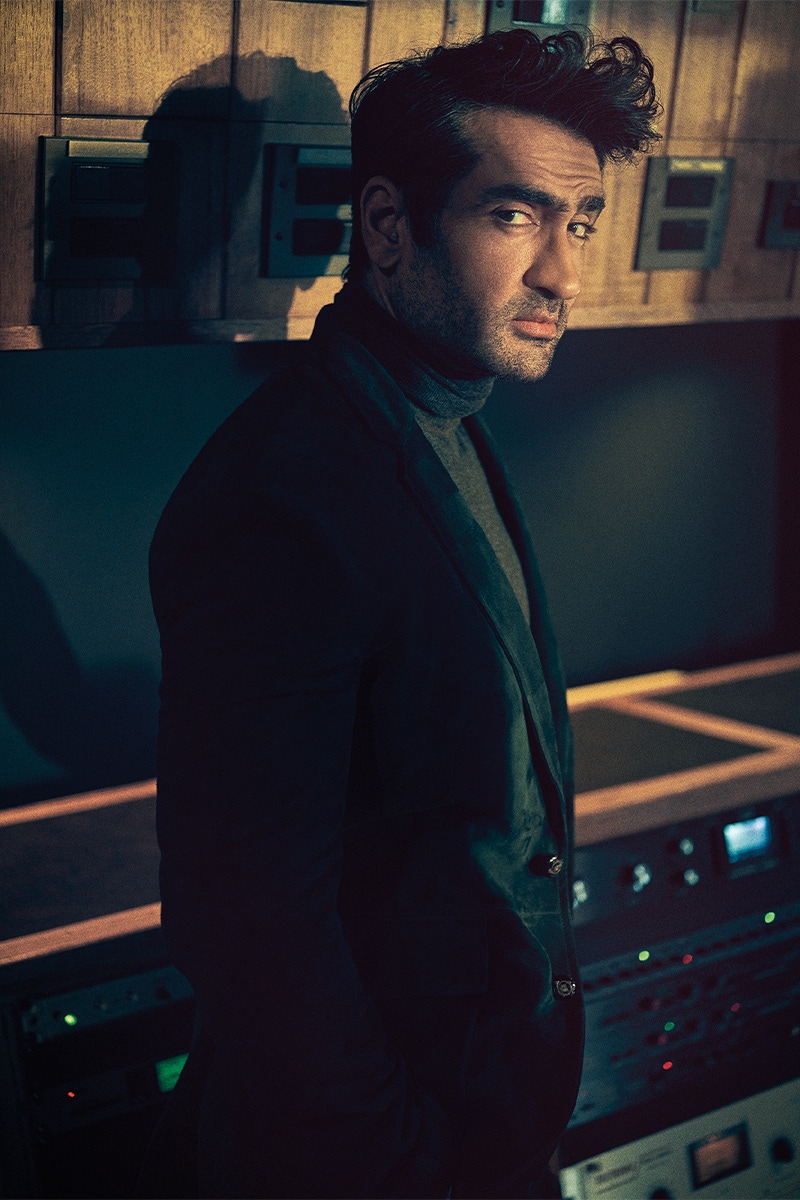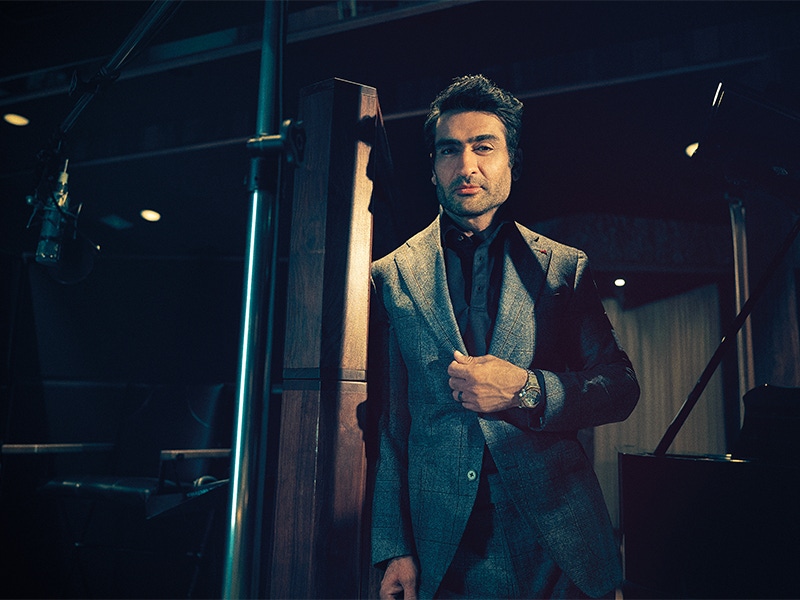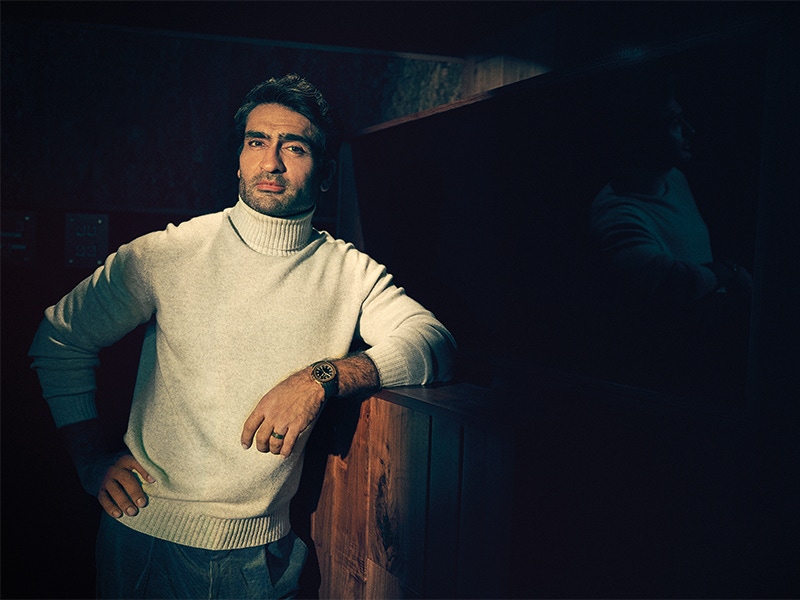 Even off-stage, more than two decades after 9/11, Nanjiani often experiences a kind of ambient racial prejudice. "In America, a big chunk sees 'Americans' in a narrow way. I don't fit that picture," he says. "A vast part of this country, when they think of an American, they don't see me, they don't want to see me. I notice that I'm O.K. in L.A., where I live; I'm O.K. when I visit New York, but if I go somewhere more remote, I get looked at differently. It's this weaponised look that I had kind of forgotten about — the look that I used to see right after 9/11. It's uncomfortable." He also feels vulnerable at the density of modern life's plot. "I sometimes feel like a reporter who found a monkey paw, or something, and thought, I wish there was more news to report. Then they got their wish in a big way. It feels like we're just thrown about by the winds of current events. 
Read the full Kumail Nanjiani interview in Issue 85, available to purchase on TheRake.com and on newsstands worldwide now.
Subscribers, please allow up to 3 weeks to receive your magazine.
Grooming: Kim Verbeck at The Wall Group
Production: Garett Quigley⁠
⁠Shot on location in Los Angeles.⁠
⁠