Introducing Mrs. Rake
If you admire him, you will adopt her. Unveiled in the Fari Islands last year, Mrs. Rake is the first step on a journey where women play a role as a counterpart to The Rake, and how it has built its reputation over the years. As the ambassador of Mrs. Rake, I am excited to share the up and about of this new adventure, where it is now possible to peruse Mrs. Rake online.
Who am I?
If you have been following The Rake's adventures for the past few years ­– both in print and digital – we have met. My name is Eleonor Picciotto, I am the founder of the online media and marketplace, The Eye of Jewelry, founder of Maison Romae and former watch and jewellery editor for GQ France. I am an avid skier, a food lover, and a travel and jewellery addict. I am a Burner – yes, it becomes a status when you have been to Burning Man seven times. I don't drink, I hate socks, chocolate (even though I live in Geneva), I despise cinnamon, "yes ma'am" and ice water after living in the United States for seven years. I am genuinely passionate about everything I put my hands on, I even get too emotional sometimes – a personality trait I have inherited from my father. Having Laurent Picciotto as a Dad – an eminent collector of all sorts of things, including watches, motorbikes, jackets, shoes, pins and frankly if I keep going there aren't enough hours in a day – I have learned from the best what curation, bespoke, values, respect, craftmanship, rock'n'roll and rebelliousness truly are. Growing up, I constructed in my mind what being an adult meant until I joined Wei and Alain on their numerous adventures, only to realize that they were still kids in grown-up bodies. My Father is the same. Not only do I feel proud, but also honored to be part of this family and can't be more excited to be a woman writing the next chapter of The Rake. So, without further ado, may I introduce
Mrs. Rake
.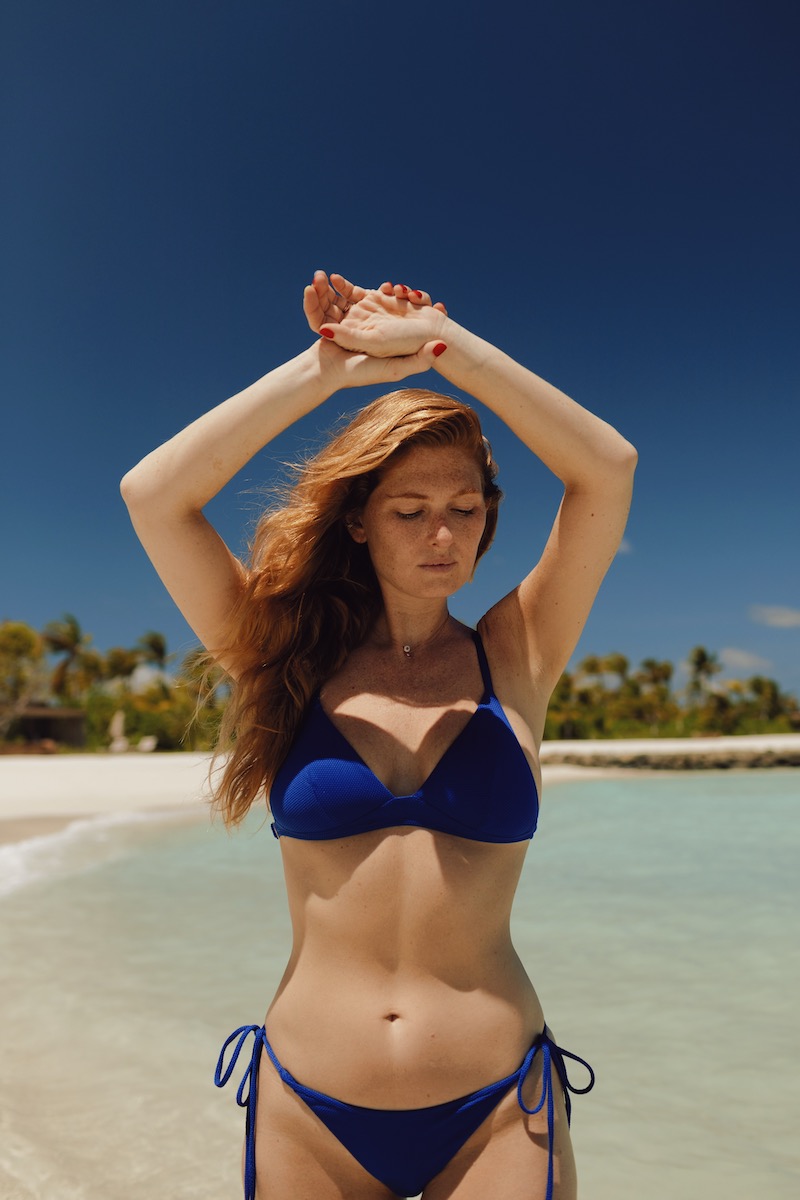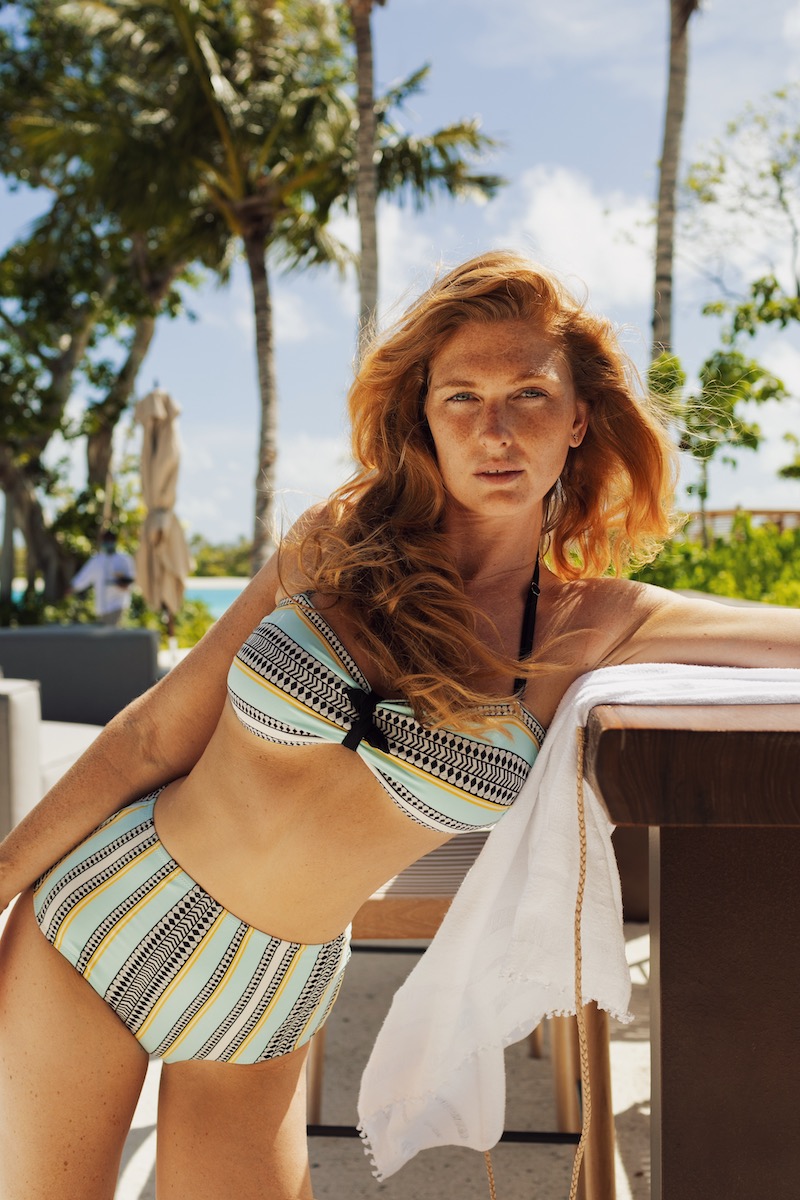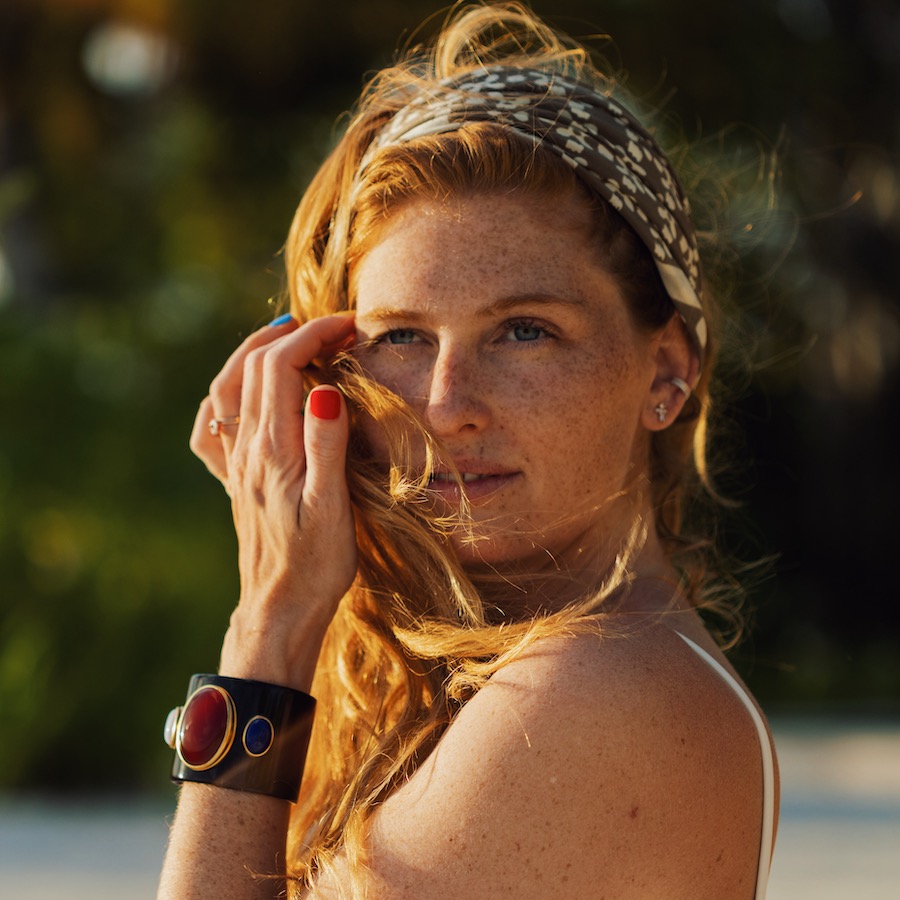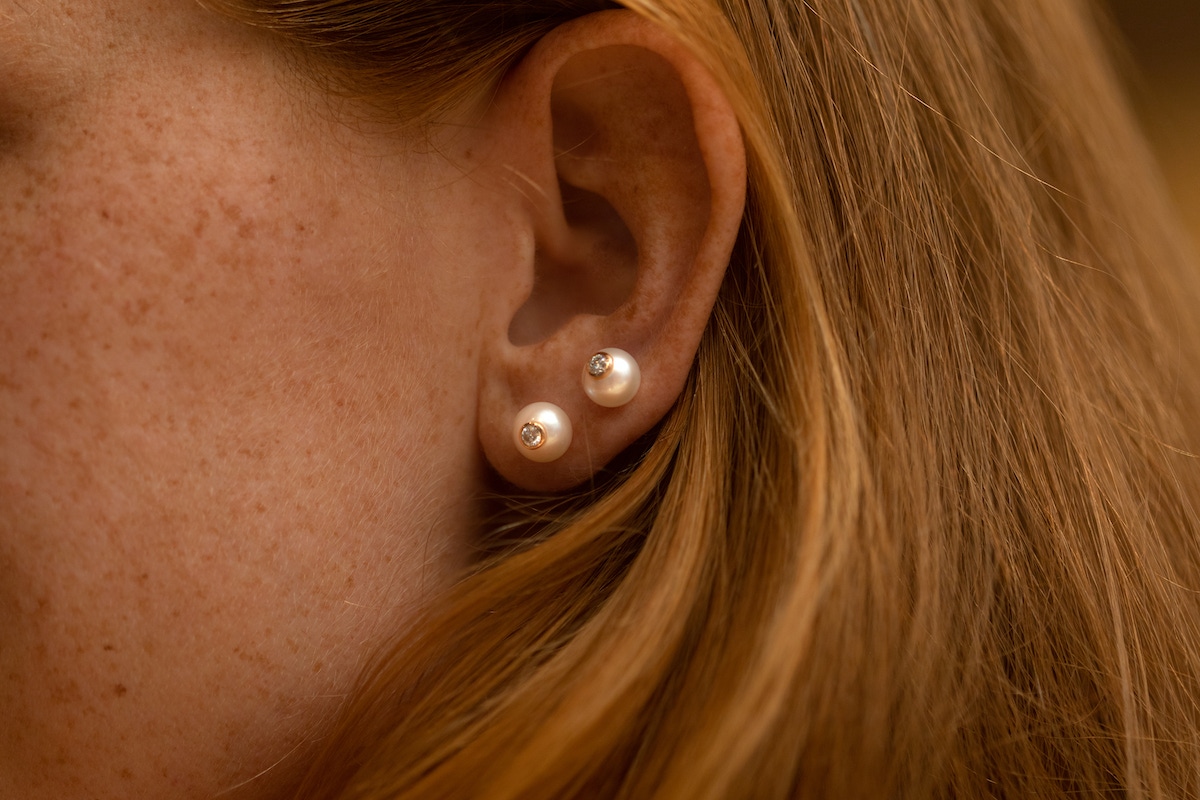 Who is Mrs. Rake?
The idea was to create a persona with values who would exist independently, yet would complement her male alter ego. If he is the modern voice of classic elegance, she has a twist of her own. Remember Françoise Hardy in her yellow rally jumpsuit and BOUM Helmet … just a couple of minutes before hitting the runway with the iconic Paco Rabanne mirror dress? Mrs. Rake embodies this dichotomy. She is driven by travel, adventures and passion yet, she's elegant and sophisticated, ever curious and living for the moment.
Mrs. Rake
is bold and confident, she cares about people and doesn't conform to the playbook. She can be the pilot of a classic-car rally, she can walk a red carpet barefoot dazzling in diamonds, and ties her shirt in a bow, not caring if the linen becomes all wrinkled. She will board a plane for 10 hours straight just to experience the joy of being covered in dust in the Nevada desert, she'll tell you about it while cooking dinner for 15 people.
Mrs. Rake
is at the center of the party because people are naturally drawn towards her. She will challenge her other half with a smile only to assert that together they can rule a chunk of the world… leaving pride, jealousy and condescension to the side.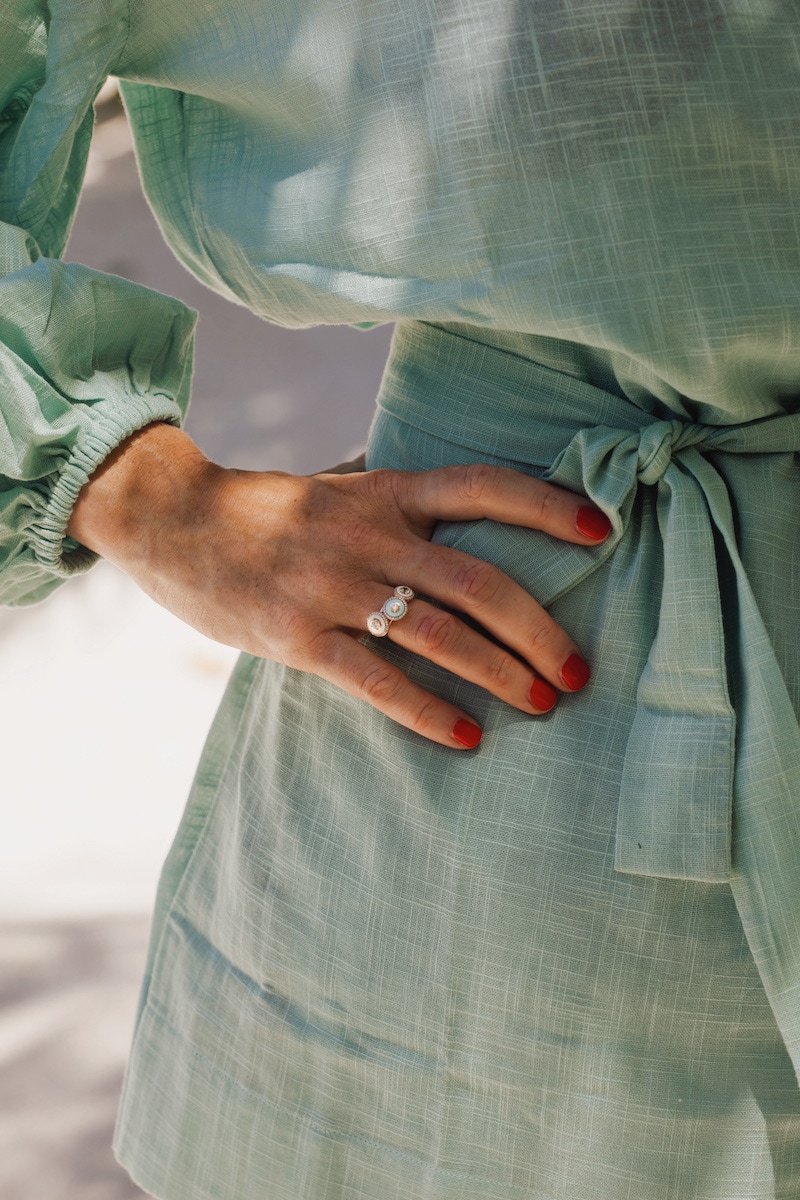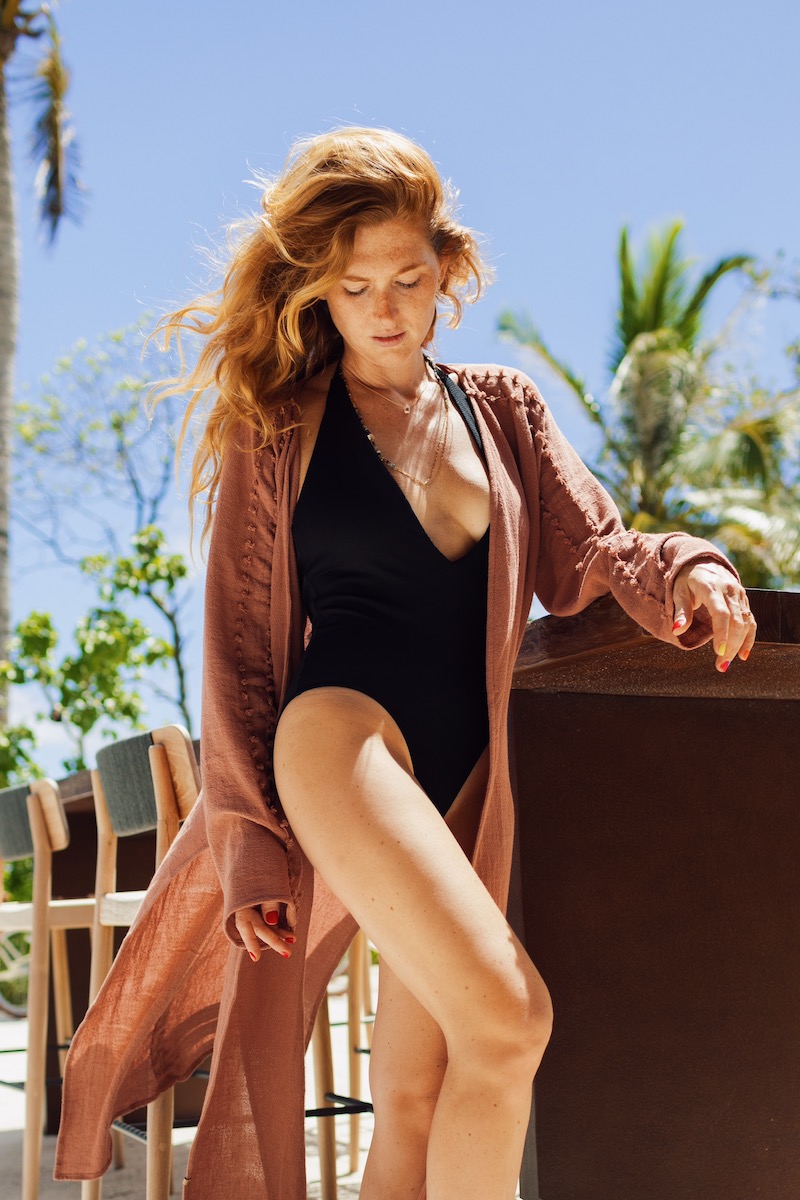 What is our mission? In 2015, when The Eye of Jewelry was about to be launched, I wanted to change the perception of jewellery as more "necessary" rather than "accessory". The first observation that crossed my mind was that it was very easy when you're a woman to find an outfit that makes you sexy, glamorous, elegant, or just hot. The equation is the following: a designer's dress with a structured fit, a high-heeled stiletto, even Golden Goose sneakers could do the trick and that's that. Yet it won't define who you are… only your accessories will. Your clutch, your hat, the watch on your wrist, the earrings you're stacking or what rings you put on which fingers: that, and only that, will make the difference and make you different. Opening the first brick-and-mortar shops for The Rake was a challenging exercise for everyone, the clientele can't be fooled in the Maldives, especially women. They are used to travelling the world, they are knowledgeable and if they landed in the Fari Islands it's not by serendipity. They are seeking experiences, triggering emotions, opening up their inner sensors, so we had to create physically what we master digitally at The Rake. Each piece in the curation has a story to tell. Each brand we select ought to empower women, celebrate feminine leadership, and focus on ethical sourcing and craftsmanship.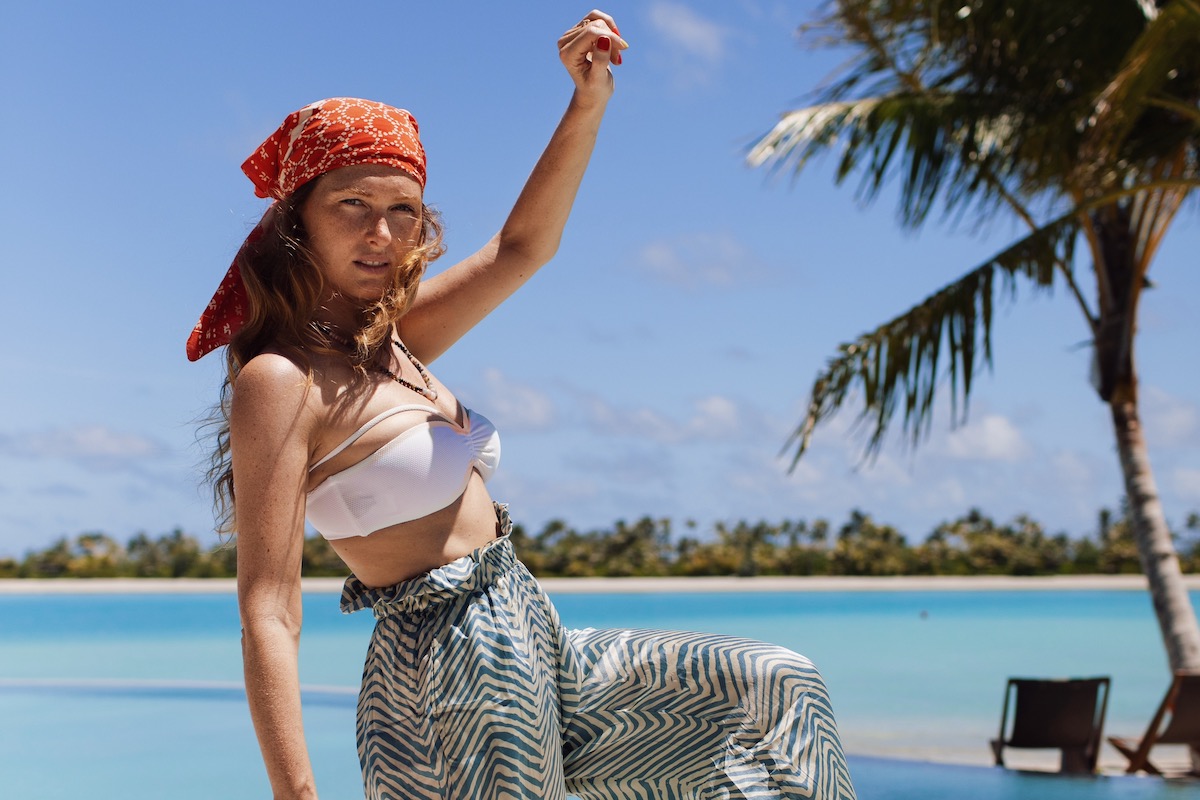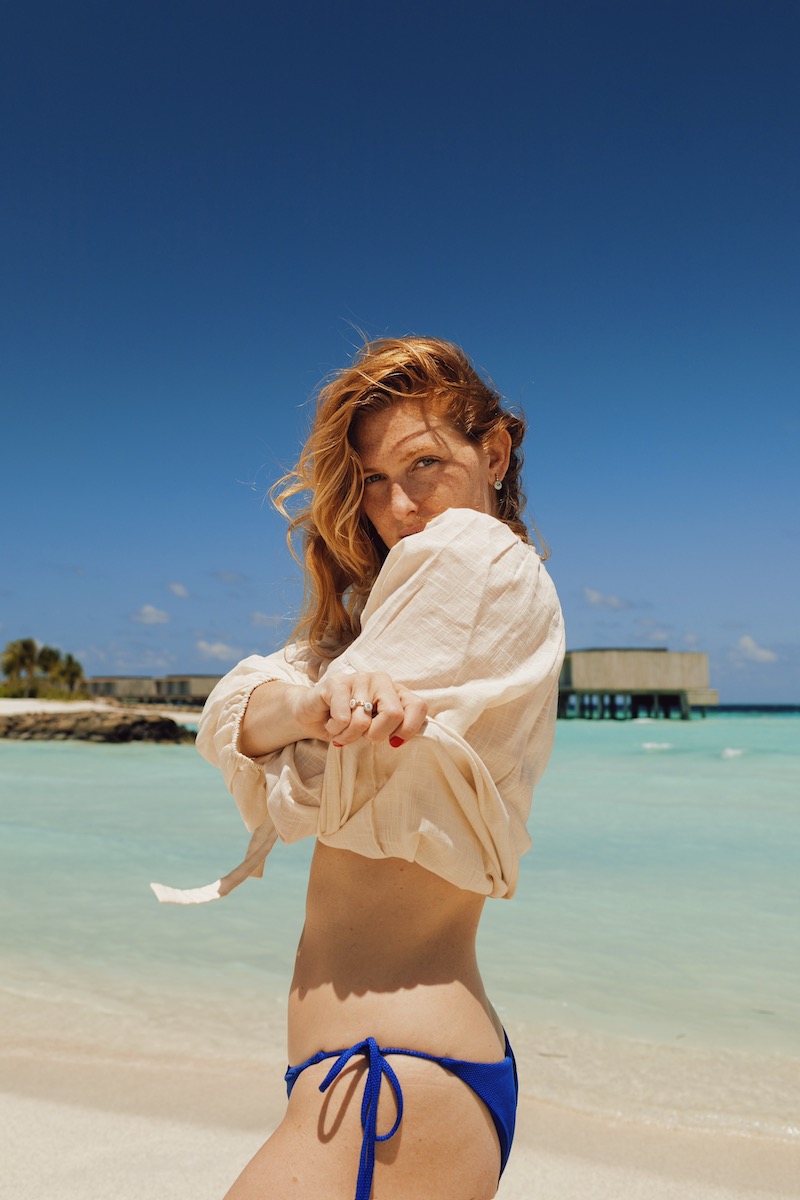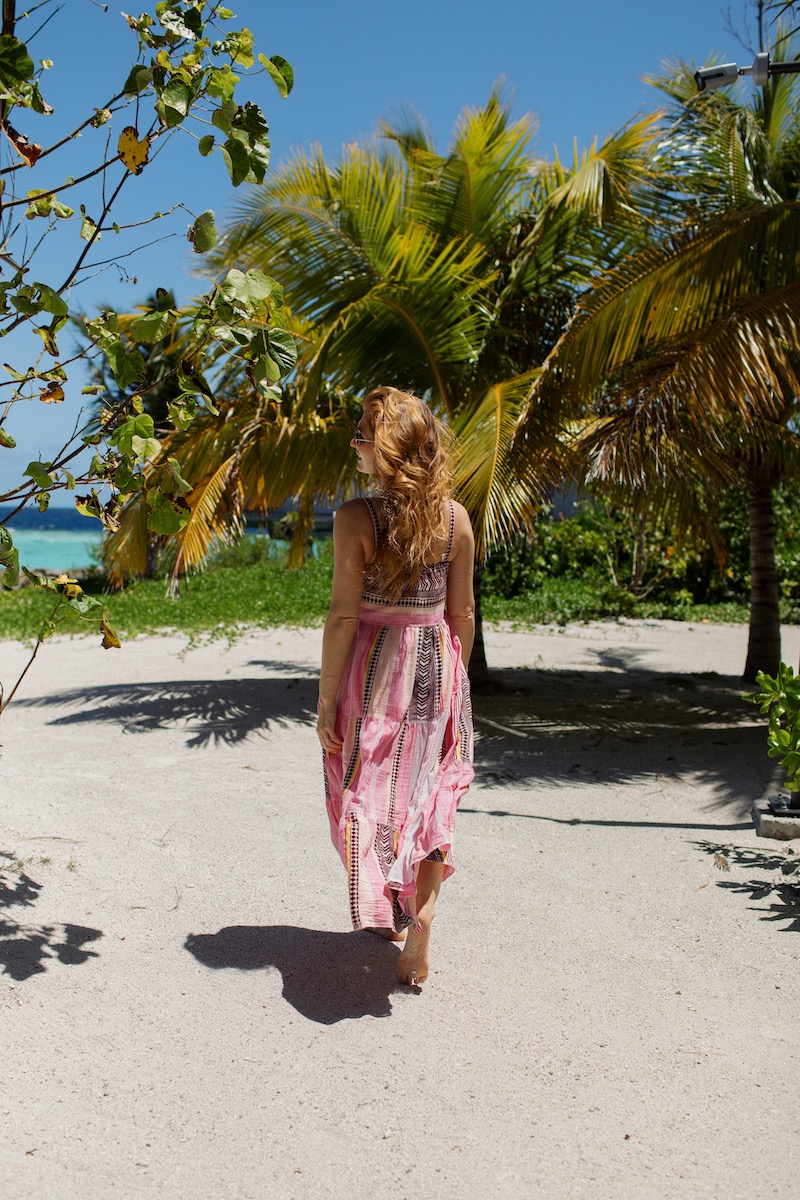 About the brand selection … When I was first brought on-board this project two years ago, my primary role was to sort out a cool selection of jewellery pieces that I would want to see in a Maldivian resort. Looking back … things have evolved quite a bit. Travelling as much as we normally do – particularly in this team and with this job – I always found it very frustrating landing in a destination with a shop – regardless how big or small, luxurious or confidential it is – and feeling disarmed by the lack of unity. The price tags often justified by "just because it's part of a hotel you have to pay more." Moreover, the actual selection of brands and items had not been curated, probably not even chosen. As if someone someday responded to a seller's request "we have some space, we need some things, ship it to this address, we'll do the best we can," end of story. Well, that's not the way we roll and what we have created is a revolutionary concept in luxury retail, where The Rake and Mrs. Rake stores becomes the world's first fully shoppable vacation experience as an escapade for discovery, something away from home that you want to bring back. In doing-so I looked after the jewellery selection with stories to tell… Think of Selim Mouzannar: a Lebanese gemmologist, stone dealer, jeweler and artisan who learned everything from his father's bench in the family workshop, hating the world of jewellery in the first place. Yet, he studied gemology in Paris, he lived for six months on the border of Thailand and Cambodia to learn about ruby mining; trained in Anvers, Belgium to master diamonds, and was the head buyer of an international jewellery company based in the Middle East before establishing his eponymous brand. At 58 years-old, based in Beirut, he is one of the most respected jewellers mastering the art of enameling, gem cutting and jewellery craftmanship for the last two decades. In the upcoming weeks you will discover the world of Hélène Prime who was an interior design decorator, who has always been fond of colours and ornamental stones. On her travels around the world, she encountered a man who worked with horn which he would take from old-cow's hooves, crafting them into objects like decorative jars and cuffs. It gave her the idea to adorn them with cabochon-cut ornamental stones (such as turquoise, malachite, lapis, amazonite, quartz etc) transforming a single yet simple and elegant material into a what could become a statement piece of jewellery made entirely of natural materials. In the upcoming weeks, you will learn about Rivka Nahmias who transformed the smaller letter of the Hebrew alphabet into a talisman symbol or dig into the mesmerizing colorful world of Alexandra Abramczyk not to forget the whimsical bestiary of Yvonne Leon who made animal jewellery the ultimate beach accessory. When you purchase something from a brand such as these, you entwine yourself into the journey they are on and the story they are telling. And who knows, perhaps you can begin a story of your own, just make sure not to forget to tell us.