Invest
Investments can be unpredictable, but not so with these four winners, which we have handpicked to provide you with sound and secure appreciation — aesthetically, spiritually and financially.
'Summertime Move' from Loro Piana's Volare collection
Techno-textiles, techtextiles, technical fabrics — call them what you want, but fabrics based on scientific ingenuity are very much a thing (in the sense of that word that's now a thing). They've actually been around for decades (in the form of Neoprene and Gore-Tex, for starters), but with the luxury players wading into the mix, they're becoming exponentially more inventive, more innovative and more luxurious. Now they range from the eco-minded (see garments made from discarded wetsuits and recovered ocean plastic) to the ingeniously zany (see Techsuede — a Japanese fabric knitted from microfibres and then shrunk so as to be dense, waterproof but breathable — and raincoats by Norwegian Rain, which effectively have membrane-thin irrigation systems built into them). But there's a separate and more sober realm of technical fabrics in which textiles are found that visually resemble the ones we've all been fond of for years but that have unprecedented performance credentials built in. (Z Zegna's Techmerino Wash & Go, which allows owners of suits made from high-performance Merino wool fabricto, put them in the wash without any compromise to comfort, performance, drape or fit, is a prime example.) Like Zegna, Loro Piana are masters of this second category,
www.loropiana.com
and their latest foray into the genre, Volare — a collection of natural wool, cashmere, silk and linen fibres interlaced with technical ones to deliver exceptional breathability, stretch, comfort and tactility — will only enhance the Piedmont-based brand's already glittering reputation in this field. The collection comprises three different cloths, including 'Mooving', 'Twister' and 'Summertime Move' and the one you see before you, 'Summertime Move', which merges the hygroscopic quality and softness of wool with the sheen of silk and the freshness and durability of linen. Expect it to look impeccable straight out of the suitcase, too. So seriously does Pier Luigi Loro Piana take fabric, the label, which joined LVMH at the end of 2013, invested around $1.6m in natural reserves in Peru and Argentina to protect vicuña from extinction and support sustainable wool production. Other pioneering fabric achievements on its C.V. include the Gift of Kings wool (which, at 12 microns, is finer than cashmere and as light as vicuña) and summer jackets made from rare, ultra-fine fibres woven from lotus flowers. The Volare collection is the latest chapter, then, in an impressive narrative. For us, it is an investment in the comfortable approach to sharp dressing that's asserting its place in the zeitgeist.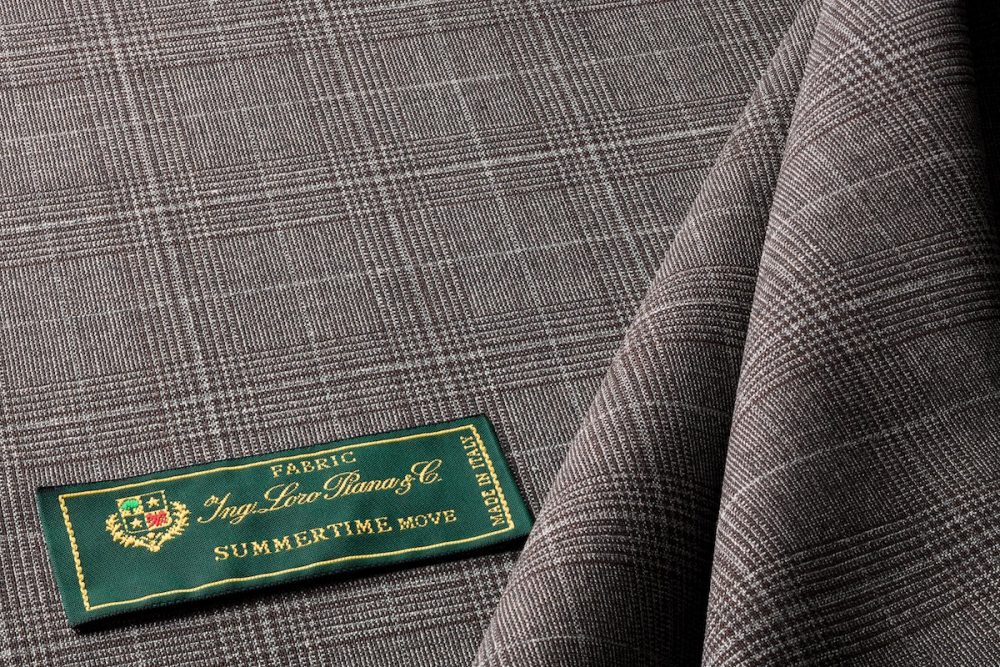 Audley House marquetry box and humidor by Purdey
In April 1941, Audley House in Mayfair, the home since 1883 of Purdey & Sons, was seriously damaged in a Blitz raid. It had suspended its production of sporting guns to fulfil war contracts, and its Long Room was being used by General Dwight Eisenhower's staff to plan battles, so it was a fortuitous hit by the Luftwaffe. What testimony it is to the diligent attention Purdey's craftspeople pay to finer subtleties that the damage done during the attack, 80 years ago, is accurately depicted in this 37cm x 29.5cm x 16cm humidor: a recreation of a building, once dubbed a "palace amongst gun manufactories" by
Land and Water magazine
, that remains home to a British brand focusing on country sports and the lifestyle surrounding them. The skill in question on display here is called architectural marquetry (essentially parquetry but employing non-linear pieces), with burr walnut, European walnut, sycamore, madrone, pear, ash, snakewood and mother of pearl among the materials laid atop solid American black walnut in a unit made up of more than 500 pieces. Open it up — to an angle of 95 degrees, as dictated by its precisely engineered hinges — and owners will be reminded (visually and olfactorily) that their Cohibas, Partagás and Montecristos are encased in a lining of Spanish cedar wood, a timber actually native to Central and South America whose fragrance complements that of tobacco, and which is resin-free and insect resistant. As with a decent wine fridge, there's far more than decorative majesty to a humidor, of course, as validated by a tasty titbit of baseball trivia. In 2002, to counter the effects of Denver's low humidity (the city's altitude is 5,280 feet above sea level), the Colorado Rockies began storing their balls in a walk-in humidor between games. Their match stats, notably the number of home runs, immediately began to align with those of the rest of the league. If that's the effect of humidity levels on cork and rubber, imagine its impact on dried and fermented tobacco leaves. Here, the humidifier and gauge have been made by the Kansas-based cigar paraphernalia maker Xikar, ensuring that your collection is kept in optimum conditions (around the 70 per cent mark). For serious smokers, cigars are an investment, and so an object — in this instance, surely, objet — that ensures their longevity is an imperative. Significant emotional returns here are in safe, optimal-conditions storage.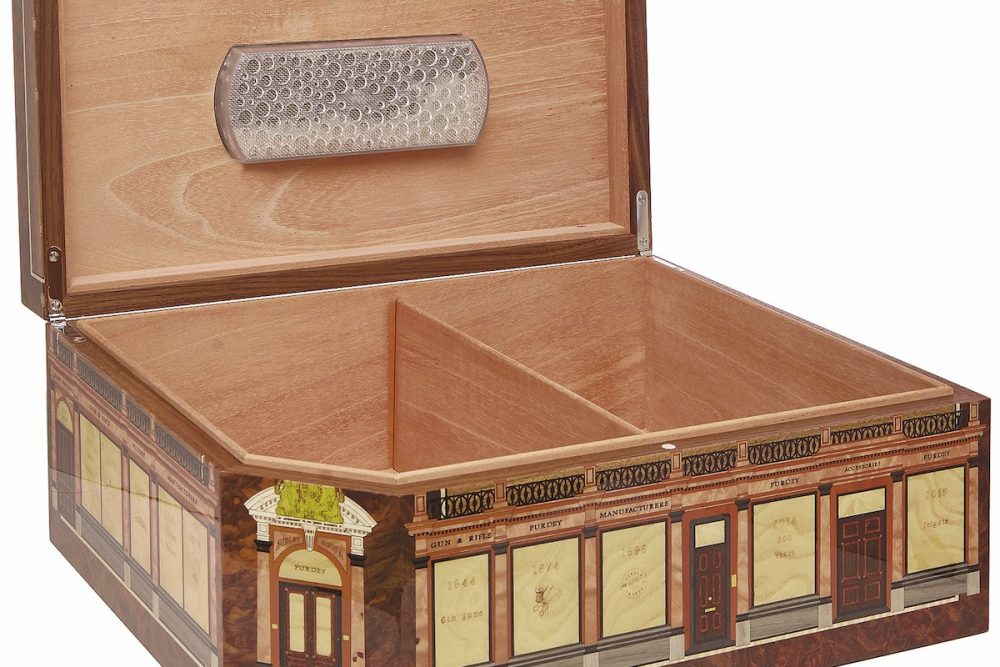 Bang & Olufsen Beosound Level portable speaker
It packs everything we've come to expect of a speaker from a Danish brand that has bolstered its claim to the epithet 'visionary' with every product release since its debut, the Eliminator radio, in 1925. Its 105 watts of sound, delivered via two four-inch woofers, one two-inch full-range driver and two 0.8-inch tweeters, combines sit-bolt-upright clarity, warmth and tonality. Its jaw-dropping design, reminiscent as always of haute Scandinavian furniture, is in this instance characterised by a slim, pearl-blasted aluminium frame with built-in recessed handle, integrated controls, and your choice of either natural oak or knitted fabric speaker cover. On the technical wizardry front, its IP54 dust and splash water-resistant rating means you can put it in your beach bag whatever the forecast, while next-generation 'active room compensation' means that it tweaks its own acoustic tuning from 180 degrees to 360 degrees depending on where it's placed, to maintain the listening experience. It's also compatible with Spotify Connect, AirPlay 2 and Chromecast. But the real game-changing aspect of a wireless home speaker from the brand that effectively introduced sound-as-furniture to the world (along with 'quick-touch' radios, tangential turntable tone arms and, arguably, the iPod's user interface) is its employment of modular technology — a vastly more exciting proposition than that term sounds, which takes Bang & Olufsen's longstanding reputation for durable products onto an even higher plane. Modular technology essentially means that service partners and even owners can easily remove and replace essential components as and when they need updating — not just prosaic stuff, like batteries, but signal processing and wireless connectivity tech, too. Along with Bang & Olufsen's long-term replaceable software module, which will fire all of the brand's future speakers, it makes that unintentional input into the iPod, the holy grail of the cult of throwaway-ism, seem rather ironic... In fact, modular tech raises some serious philosophical questions, both ancient and modern. In
Life of Theseus
, the Roman writer Plutarch — bear with us here — describes how the Athenians maintained their king's ship by replacing the planks every time one rotted, meaning that, eventually, none of the original existed. Was it still Theseus's ship? At what point did its identity change? Of course, in the modern era — one blighted by mass consumption and environmental degradation — Beosound Level raises an entirely different philosophical question: namely, "Rejuvenation, longevity and a strike against the planet-trashing banality of built-in obsolescence — where do we sign?"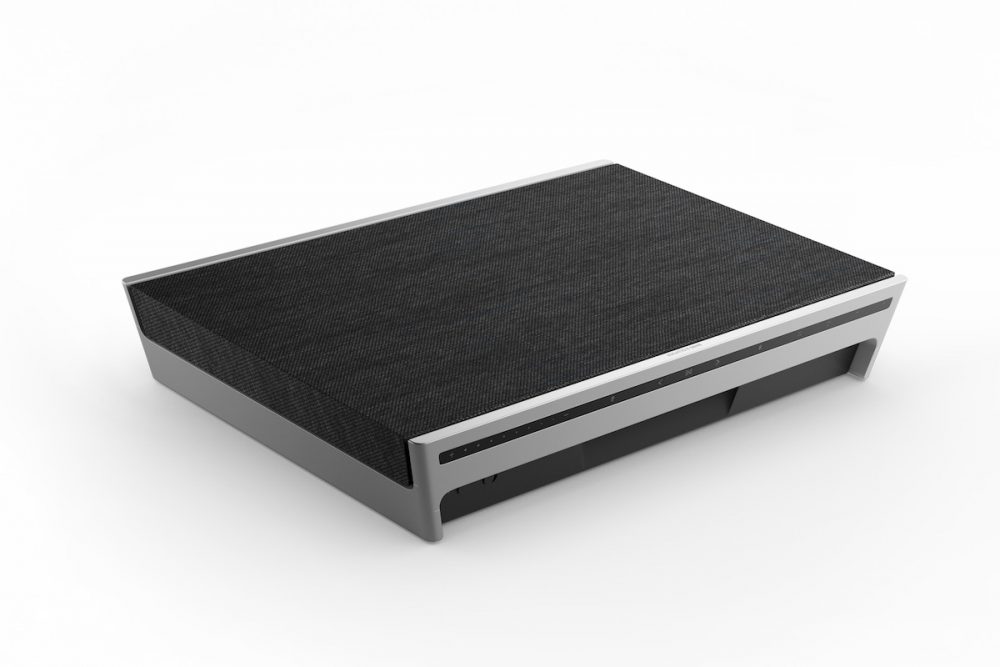 New & Lingwood pink large-check tweed double-breasted deconstructed jacket
One is a legendary Jermyn Street boutique that opened in 1865 to clothe the scholars of Eton College and is today a one-stop shop for those who like British gentlemanly apparel to come with a flourish. The other is a non-worsted fabric often found in earthy, bucolic hues and invented in 18th century Scotland to help local farmers and later aristocratic Victorian huntsmen endure the country's bleak winters*. The two histories may be disparate, but they're not wanting for compatibility, as evidenced by this deconstructed, double-breasted jacket cut from brown and pink large-check tweed from the establishment whose two boutiques frame the Jermyn Street entrance to Piccadilly Arcade. A trip to New & Lingwood has always been the perfect antidote when a man feels that the current go-to section of his wardrobe is looking a little monochrome (a normally conservative dresser discovering the brand's corduroys and loafers, in particular, calls to mind the invention of Technicolor). This is a piece that will inject some much-needed chromaticity into the lives of those of us who have endured northern hemisphere lockdowns. The button spacing is derived from a certain well-known thoroughfare a five-minute walk the other side of Piccadilly, while the fly-me-to-the-moon-and-back-wide peak lapels admirably complement the boldness of the pattern (Edward Sexton is a prime figure among the style innovators who have shown what a sublime combination vast lapels and bold patterns can be). The phrase 'deconstructed' can mean different things to different people: here, the internal structuring is limited to a butterfly lining, or one that sits only around the upper back and around the armhole — meaning that this piece fits into New & Lingwood's long history, abundantly evident in illustrations dating back to 1933 and found in the brand's archives, of dressing well-heeled gents for Henley, a day at the races, or other smart summer occasions. Being equally suited to early evening saunters through the Hamptons, Capri or Monte Carlo, this is an investment in a much brighter and hopefully imminent future, when we will once more purchase jackets sans shoulder pads while harbouring notions of slipping our passports into their inside pockets.
*The word 'tweed' is a derivation of 'twill', and one folksy nugget of folklore has it that the etymological leap came thanks to a merchant misreading an order, thinking it related to a business named after the River Tweed.