Invest in bona fide artisanship
Investments can be unpredictable, but not so with these three winners, which we have handpicked to provide you with sound and secure appreciation — aesthetically, spiritually and financially.
Brioni sky blue cashmere and silk high-neck jumper
The rich story behind Brioni — a Rome-based menswear house that has an unparalleled bespoke service at its heart but also produces ready-to-wear, leather goods, shoes, eyewear and fragrance — is well known to many readers. Sartorial scholars will certainly be aware that its highlights include hosting the first ever men's fashion show (at the Sala Bianca of Palazzo Pitti in Florence, in 1953) and its pioneering of the
prêt-à-couture
concept. Fewer, though, will be as grounded in the rich history of different necklines. It's an Aladdin's Cave of sartorial trivia. For example: the crewneck was developed for the U.S. Navy in 1913 as a warming undergarment that would cover chest hairs, in accordance with military propriety (although the name came later, and relates to sweaters worn by rowers). Another example: while the V-neck jumper's origins can be traced to cricket, tennis and golf in the 1920s, polo necks might have begun life protecting 15th-century knights from chainmail chaffing. But what about that lesser-spotted species, one that occupies a kind of 'Goldilocks zone' between the Milk Tray Man's trendy C.E.O. guise and the classic, practical staple that is the crewneck? Brioni, here, have called it the 'high neck', although 'mock-neck' is the more common term for a mid-slung style that became popular among surfers stateside in the 1960s. It is peculiarly comfortable (hitting a sweet spot between exposure and enclosure of the neck) as well as flattering, for the way in which it frames the face.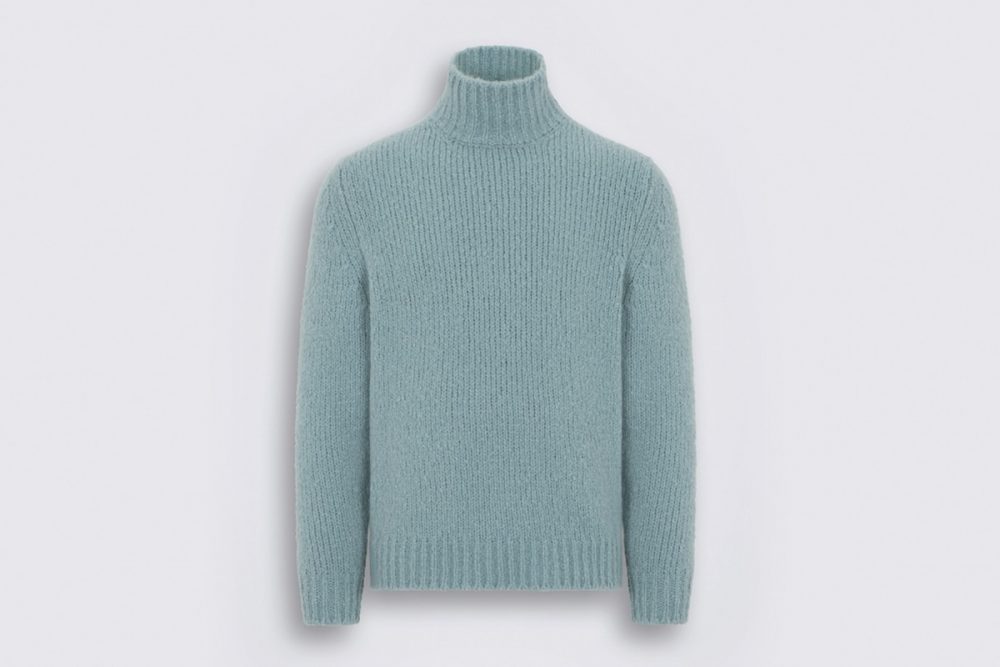 The mid-weight cashmere and silk sweater before you — which comes in a hue not unlike the shallower pristine waters around the Brijuni Islands in the Adriatic Sea, after which the brand is founded — is as timeless as it is versatile, and has been put together entirely by hand, including the subtle tone-on- tone in-house embroidery. Brioni suggest pairing it with their Milano coat, leisure trousers and black boots. We don't disagree. The garment's unassuming nature, and its position in the overlap between relaxed and formal, also make it a great match with the kind of tailored garments and outerwear that have appeared in these pages for the past 13 years. Ever find yourself facing a dilemma over where to pitch your ensemble on the scale between relaxed and formal? In that case — and particularly if you go on business trips where you're facing unpredictable and varied sartorial expectations — this is an investment in peace of mind.
The Leica SL2
To anyone who has marvelled at Slim Aarons' shots of high- societal ambrosia at Hôtel du Cap-Eden-Roc and Palm Springs' Kaufmann Desert House (documenting, as he put it, "attractive people who were doing attractive things in attractive places"), yet not delved further into the American photographer's career, it will come as a surprise that he spent three years in military fatigues pointing his lens towards the second world war's grizzliest episodes in North Africa, the Middle East and Europe. His camera of choice? Rejecting the cumbersome Speed Graphic camera handed to him on his arrival in Europe, Aarons, at his own expense, opted for a small point-and-capture Leica that would enable him to document ongoings around him with the urgency required when horrors of war are played out. Three-quarters of a century later — and more than a century after the first camera by the Wetzlar, Germany-based company was produced, in 1914 — Leica remains the go-to brand for serious snappers who want to have and eat their proverbial cake. In other words, to achieve the highest possible quality of photography with cameras that are versatile, wieldy, compact, resilient and beautifully designed. The latest SL2 — the first mirrorless system that can switch effortlessly between photography and videography modes — packs almost twice the resolution of its 24-megapixel predecessor (47.3 megapixels, to be exact). At 835g, it's also lighter, while other improvements include an auto-focus system that adapts to a subject's movement, vastly improved optical image stabilisation, and a friendlier user interface thanks to a 3.2in touchscreen and OLED electronic viewfinder.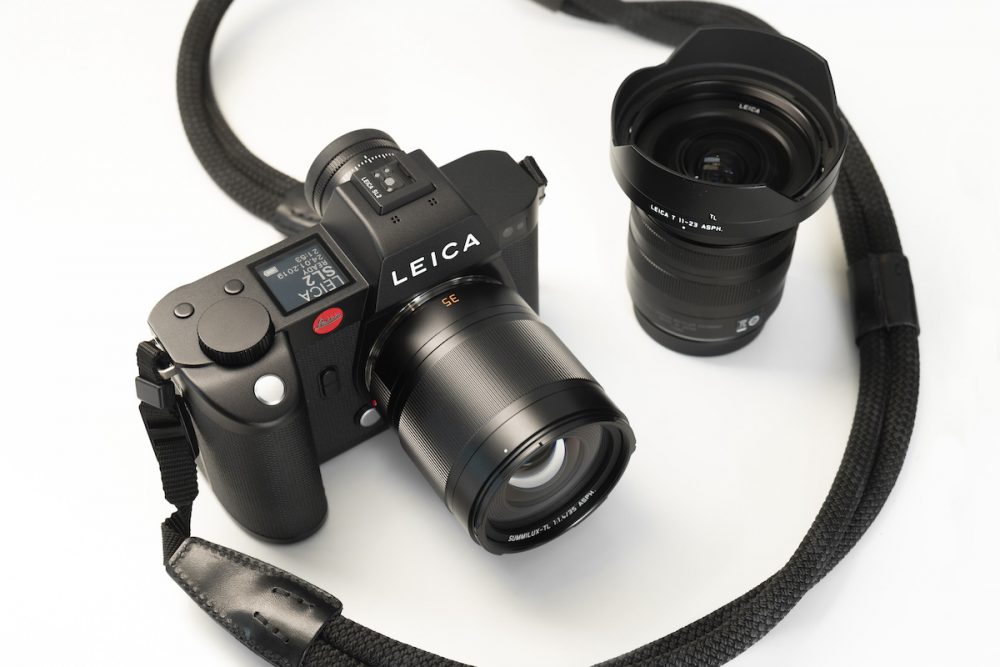 As for video mode, its 60 frames-per-second surpasses the previous 24 frames-per-second original in Cine 4K mode, and the whopping 180 frames-per-second offered in full HD mode will make footage taken on even the latest smartphone release look inferior. The Austrian photographer Patrick Domingo has said that this function "opened up a whole new creative path for me, by allowing me to present my images in the form of moving pictures". As for the camera more generally, Steve McCurry — an American photographer renowned for his ability to capture the human condition via an evocative use of colour — has praised its "unbelievable picture quality", adding, "You really have to see it to believe it". And as for Slim Aarons? Well, we can assume that, had the SL2 arrived on the scene half a century earlier, those famous visual encapsulations of the jet-set lifestyle would contain an even more vibrant, pin-sharp kind of glam. It could be argued that a premium-quality camera — its job being to document the highlights of our lives, along with our creative mojos — is the ultimate emotional investment. And with collectors keeping track of the German brand's wares (a rare, vintage Leica IIIg sold earlier this year for $480,000, having been purchased at auction in 2019 for $24,000), it could prove to be a financial investment, too.
Asprey Stag decanter
If you're not convinced that the much touted 'Death of the Physical Retail Space' is hyperbole, you'll soon change your mind if you pay a visit to Asprey 240, a new 10,000-square-foot retail space on Mayfair's storied Bruton Street (a stone's throw from the birthplace of Queen Elizabeth II). Naturally, first-time aficionados of the brand will find what they came for: fine jewellery, emblazoned with diamonds and other gemstones; vividly hued scarves made from fine English fabrics; handbags and goods for
au courant
men in bullskin, crocodile and other exotic leathers; and silver glass pieces crafted by Britain's finest artisans. They may be more surprised, though, to encounter what is effectively a piece of immersive retail theatre. "The idea was to be fairly subversive, in terms of creating a space which felt calming and indulging and where you could spend a lot of time just enjoying the beauty that surrounds you," says Robert Storey, an alumnus of London's Central Saint Martins College of Art and Design and the mastermind behind the interior design.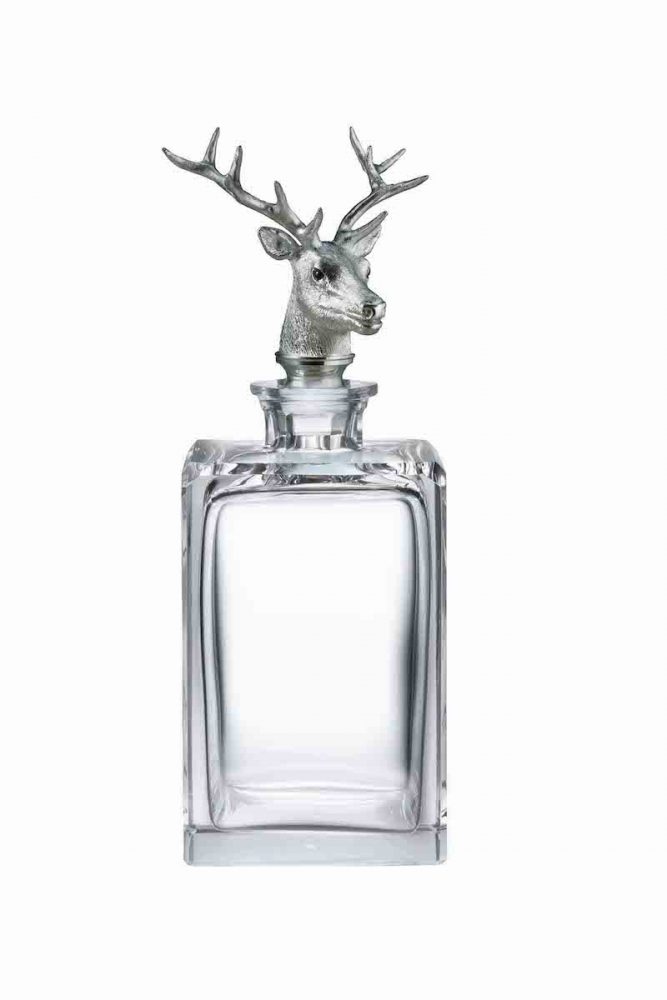 "We wanted to excite customers and immerse them in the brand by using very alluring and uplifting colours, linked to the typical moor landscape, in a way that shifts — so we've used colour gradients and ombrés in each room. There's a sense of colour rising up, from the floor into the walls. So there's this feeling of simultaneously rambling through nature, through heather landscapes, but also being inside a contemporary Asprey mansion." With its sterling silver stag's head stopper, this special- edition crystal decanter, hand-made in the London Asprey workshops, is a fitting protagonist within the bucolic narrative Storey alludes to here. To say that the production process behind the piece is arduous does little justice to what actually goes on in Asprey's hotspot of artisanal endeavour (overlooking New Bond Street) when producing it. So high are Asprey's standards, even with the most skilled of glassware makers on the case, melting down and blowing the very finest lead-free crystal, that the failure rate is around 90 per cent, meaning that only approximately four are created per year. The sterling silver stopper — hand-carved with a similar fastidious approach to achieving perfection — has to be individually fitted to each decanter (how elegant a detail is that inevitable morsel of error committed by the eternally gifted artisan?), while the stag is just one creature in a range offered by Asprey that adds a spot of zoological elegance to your home bar. Look out for it, in all its cervine glory, on that first tour of a premises that evokes the rustic joy of the British countryside. You can also view this feature in Issue 79 of
The Rake
- on newsstands worldwide now. Available to buy immediately now on TheRake.com as
single issue
,
12 month subscription
or
24 month subscription.
Subscribers, please allow up to 3 weeks to receive your magazine.