Iron Jaw: Johnny Harris
Writing and starring in his latest gritty thriller, Jawbone, Johnny Harris sits down with The Rake to discuss addiction and the importance of teamwork.
Johnny Harris is lovely. I mean really lovely. His demeanour makes you feel like the conversation with him should be carried out over one big hug. Considering the fact that interviewing him after just watching him pummel fifty shades of red out of someone and himself, is an odd juxtaposition. He is a rare gem is Johnny, whose cockney roots come with a sincerity and authenticity that isn't contrived or isn't there to say the 'correct things to an interviewer.' He sat down at the table with a desire to get honest and get to the bones of what his latest project is all about. Jawbone is Harris' magnum opus (to date). We will all have enjoyed his roles in Monsters: Dark Continent, This is England and Snow White and the Huntsman. For Jawbone, Johnny cuts his teeth with writing and producing and the emotional narrative of the film about which his own life is the stimulus material. He plays Jimmy, an alcoholic, ex-child prodigy boxer who is in so deep with liquor that daylight causes him to wince, he literally cannot see the light. He says, "The three biggest moments in my life were firstly when I walked into a boxing gym when I was 9, the second was when I walked into an acting class, the third was when I walked into a pub. They were three pivotal moments in my life so to not bring all those things together to make a film, it is almost inconceivable in a way." The film opens with darkness, the London Southbank, murky, a jumping-off point, sirens in the background – a nifty representation of the noises in our protagonist Jimmy's head, full of booze-diluted fear and, as we discover, financial insecurity – in the opening scene he has to break into his own home on the council estate which is being repossessed. After an altercation with local government officials, he revisits an old boxing gym – portrayed by a gorgeous abandoned ceramics factory in Stoke – run by Ray Winstone's William Carney and Michael Smiley's Eddie as his deputy. The history between them is clear but left to the audience's imagination; it probably has something to do with booze.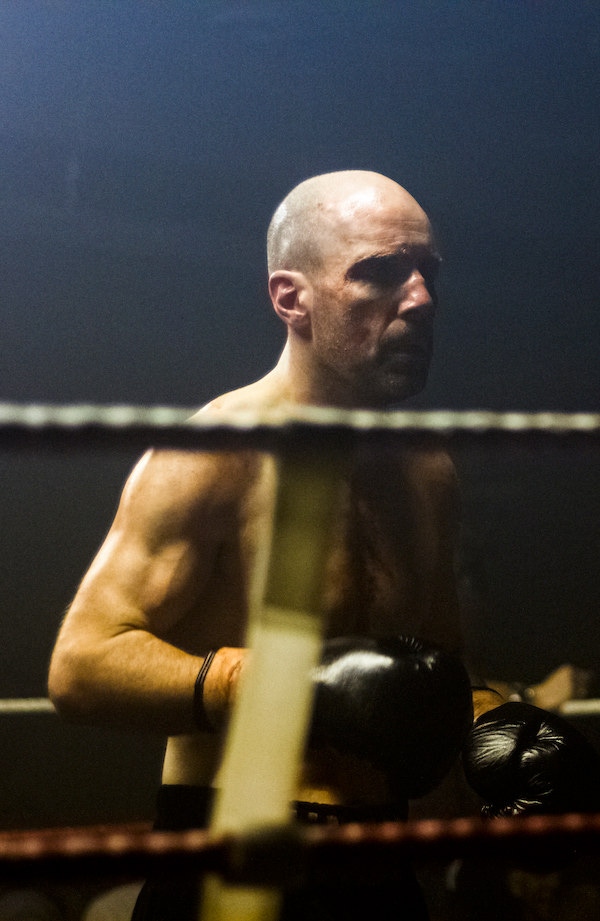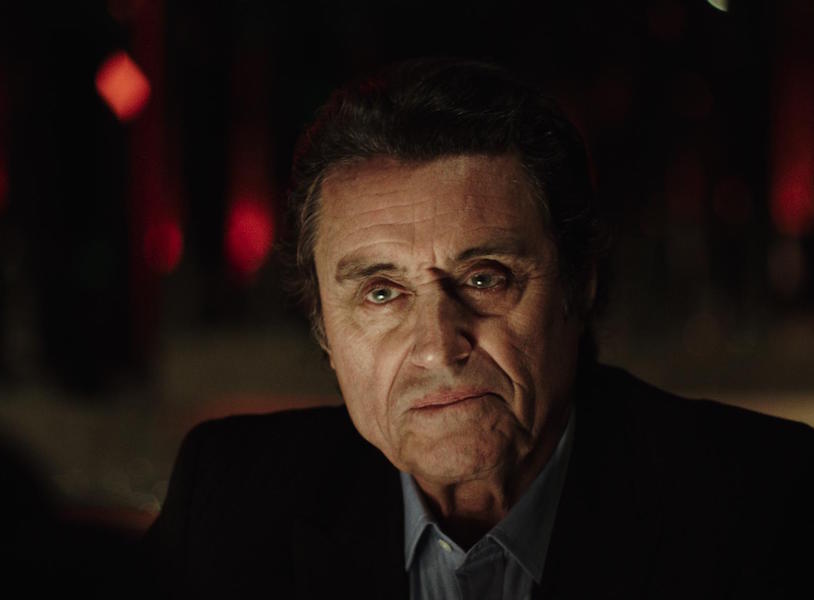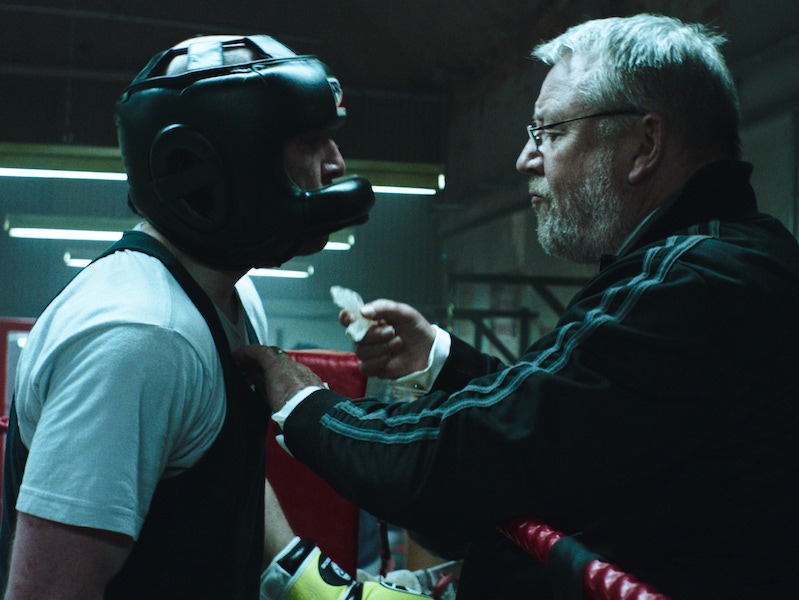 The boxing metaphor for drinking is actually closer than you might think and there are hidden threads throughout this film born out by some serious filmmaking flair. "Our secret weapon was our producer, Mike Elliot" says Johnny, "Mike was one of the great first AD's, ever, he's AD'd for everyone from Lars von Trier, Michael Winterbottom and Woody Allen. He was able to get a team together that was second to none." Thomas Napper's direction with Tat Radcliffe's cinematography exploits the soul of what Johnny's vision was. "I don't want to hide things from the audience but there is a lot of metaphor and we use sound a lot, the opening and closing of doors for example." Sound is a vital part of the mis en scene. Alongside the music by Paul Weller, the soundscapes that get louder as alcohol is closer, but when around friends there is an almost uncomfortable silence. Boxing is treated as a religious or spiritual activity. Jimmy's boxing style is to shout, as if to expel the pain which if you spend a Sunday at Holy Trinity Brompton is a familiar sound. Talking to Johnny you understand that these places for young poor kids are, like church, a place of refuge and positive influence. "Someone said to me that a period of concentrated thought is one of the definitions of meditation. That is what that boxing club gave me, I was a scared kid, I don't know how much was fantasy in my own head, but that boxing club was a place of worship and safety." Then of course there is his character's constant other battle with alcoholism and trying to curb it one way or another. The high intensity of the boxing was nothing to the clear struggle and pain occurring within Jimmy. Booze playing the role of aggressor as well as close companion, the devil on his back and in his head that became the ultimate fight. Jawbone is a triumph of British independent cinema; it is gripping, visceral and sometimes uncomfortable to those who have ever sought comfort in a bottle. Though a clear team effort, Johnny Harris' risk of trying his hand in writing and producing for the first time has paid dividends, resulting in a raw film that is untainted or diluted by any professional laziness that detaches from the truth in order to achieve a wider audience appeal. Jawbone bypasses this, and will find its audience to be broad and numerous.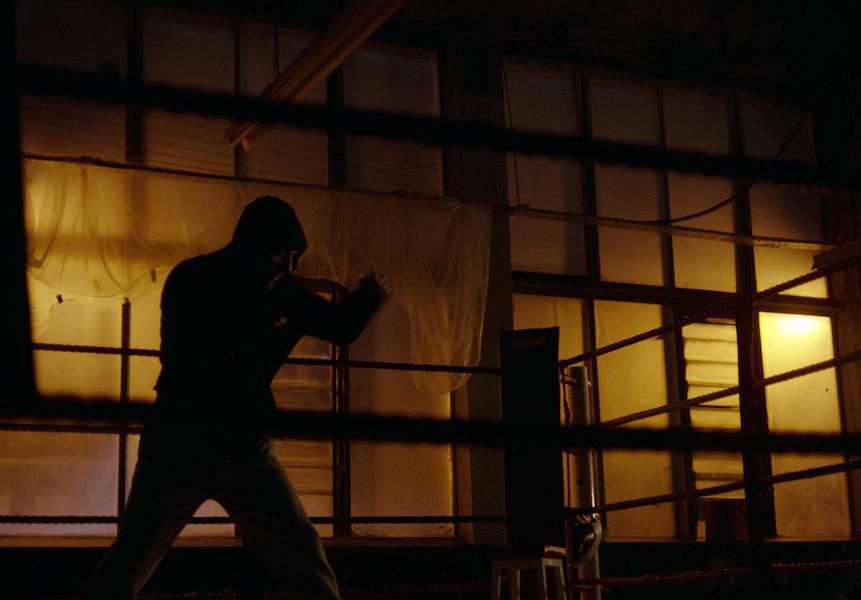 https://www.youtube.com/watch?v=ppBlSpdVlEA