Italian Masterstroke: Ferrari's Convertible GT
The Italian powerhouse's latest creation is intended to offer a blend of traditional Ferrari performance and relaxed 'grand touring' cruising ability – making it perfectly suited to relaxing on a sunny coastal road after a quick trip across California.
It's said that the romance of racing informs a manufacturer's sportscar offerings. In the case of Ferrari, racing was the only reason for existence. Founder Enzo Ferrari only built cars so he could race, and he only raced to win. Any model built for the road was simply so he could profit and continue building cars for the track. "Nothing else matters," he famously quipped. As a result, every Ferrari ever built is race-bred. Indeed, the very name Ferrari has become synonymous with the greatest sportscars in the world. Fortunately for Enzo, the surge in popularity of the mid-century GT meant Il Commendatore could continue funding his racing obsession. The concept of the GT is firmly Italian. Make no mistake, the British, for one, were making very fast, reliable and reasonably comfortable long-distance performance cars as early as the 1920s (think Bentley). But the concept of a Grand Tourer – taken from the Italian Gran Turismo – didn't really emerge until after World War II. The key classification for a GT was the harmonious combination of supreme performance and luxurious comfort for extended periods. Since a quiet cabin was an important aspect of this, hardtops – not convertibles – qualified.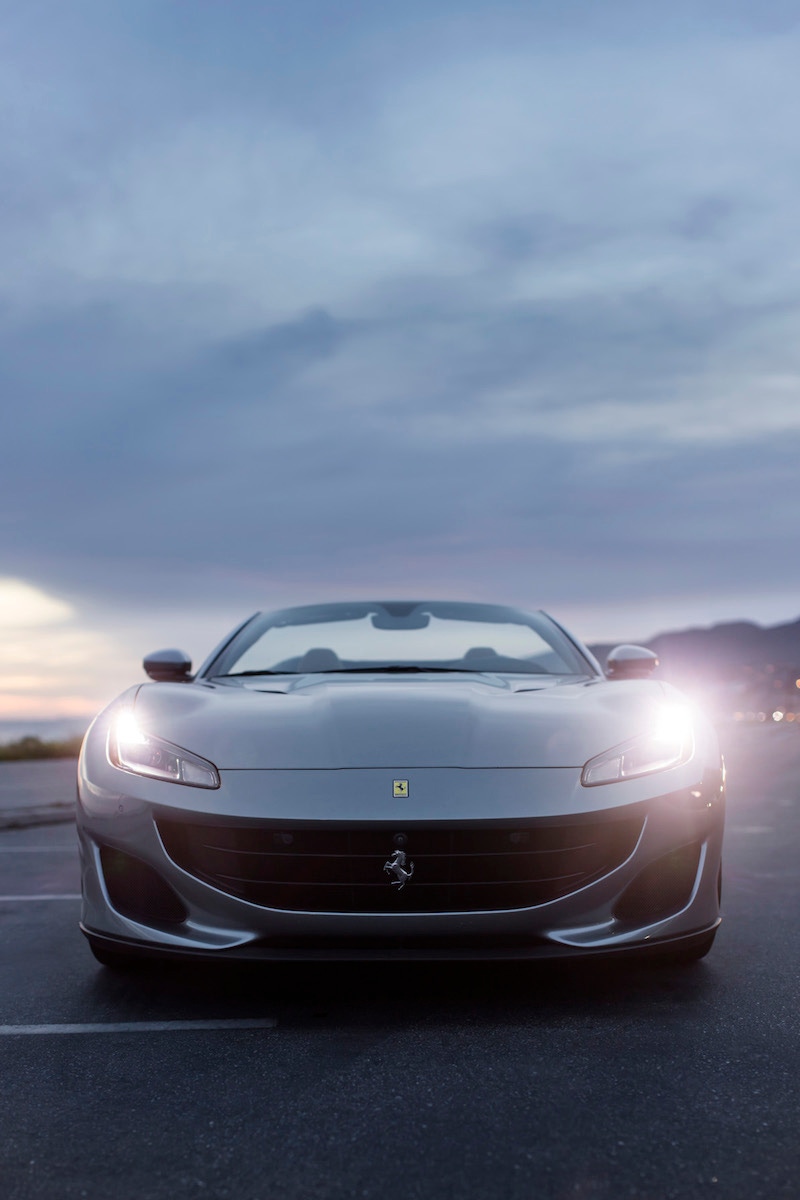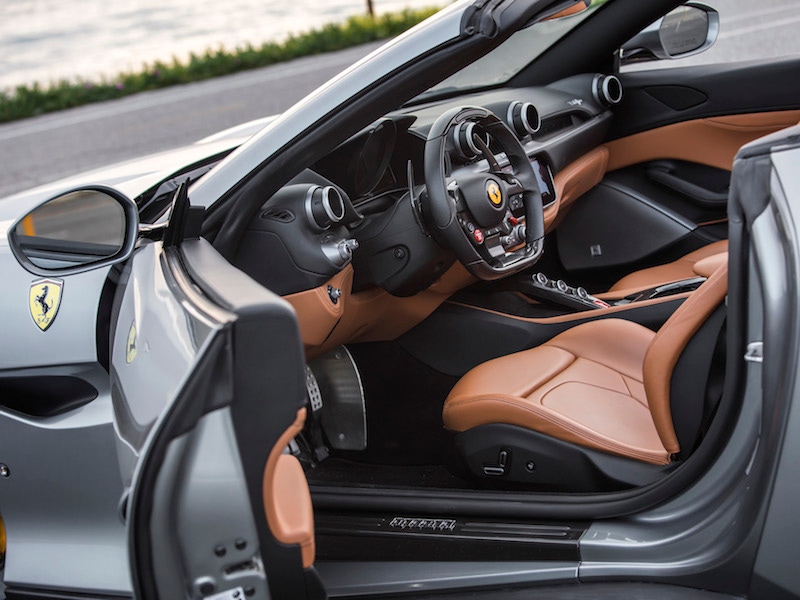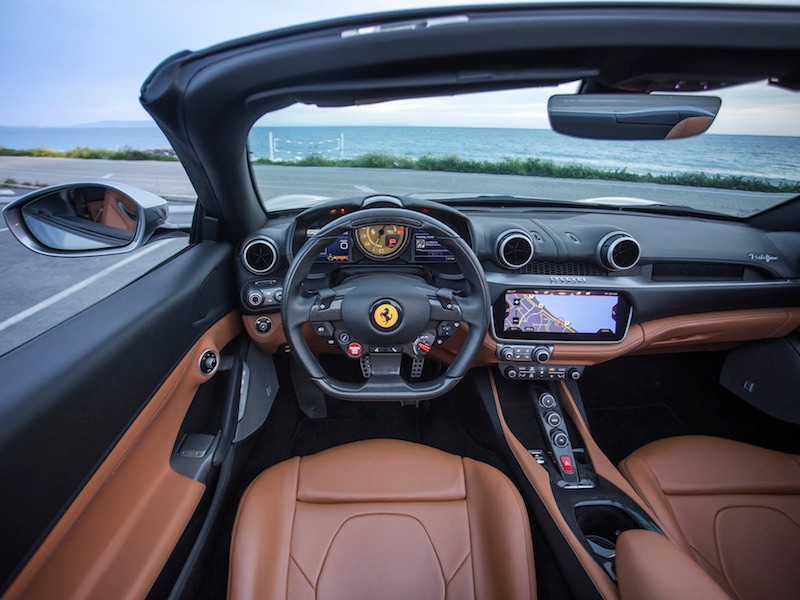 Although the GT name was first applied by Alfa Romeo in the 1920s, the Lancia Aurelia B20 of the 1950s is generally acknowledged as the world's first true GT. Indeed, these well-designed, well-mannered, well-appointed and highly proficient cars dominated their class at Le Mans and the Italian Grand Prix, beating the pants off, namely, Ferrari. As a result, the world took notice and the golden age of the GT was born. In terms of prestige and perception, the Italians reigned. Despite now legendary creations from the British (think Aston Martin) and the Germans (think Mercedes-Benz), the GTs from Italy took a starring role and now figure prominently in the very definition of a Grand Tourer. Why is this important? I have long argued that a car is shaped, in large part, by its environment and its soul is characteristic of its birthplace. Case in point are the GTs from Italy and, in particular, Emilia-Romagna. This long valley in the north of the country has been the breadbasket of Italy since Roman times. It's where tortellini, lasagna, balsamic vinegar, Parmesan cheese and Parma ham originated. And this zest for the finer things in life is manifest in the region's others notable creations too, because it's here where Ferrari, Maserati, Lamborghini and Ducati are located. As a result of it being home to some of the world's best food and automobiles, Emilia-Romagna is ground zero for motoring gourmands. Enzo, being a product of his environment, imbued this regional zest and the national trait of la dolce vita into his company's creations. Better still, his extreme desire to win at racing meant his creations were fundamentally performance machines. This ethos still guides the company today, which is an important distinction when one considers that Ferrari is now a publicly listed company. Like all corporations on the stock exchange, profits typically dictate strategy, but Ferrari has steadfastly resisted temptations to expand and dilute its brand and has stayed true to its origins. Ergo the Ferrari Portofino. Built as the gateway Ferrari, meant to lure new converts to the Maranello church, this $250,000 entry level model is a masterpiece. By strict definition, it's not a GT and it's not a Spider, and this is a virtue. The Portofino's hardtop can disappear at the touch of a button making it more of a Spider and less of a GT. However, because of its two backseats (a generous term since not even a Hobbit could accommodate), the Spider definition can't apply (since a Spider – the Italian term for a roadster – is a two-seat sportscar). Nuances aside, the versatile Portofino is surely one of the finest convertible GTs in the world.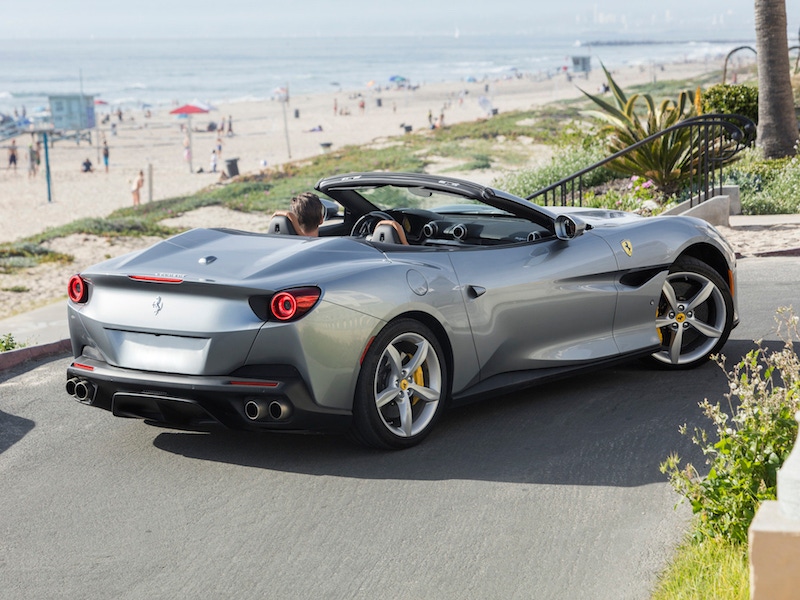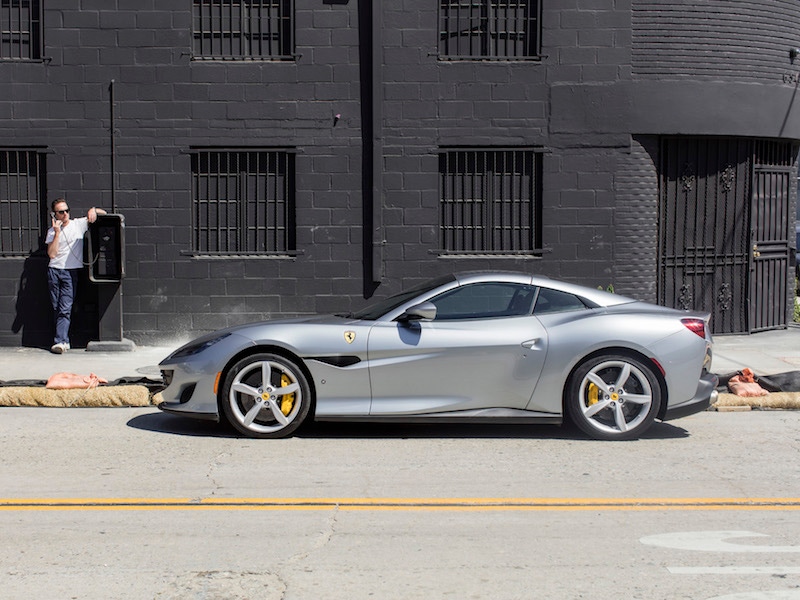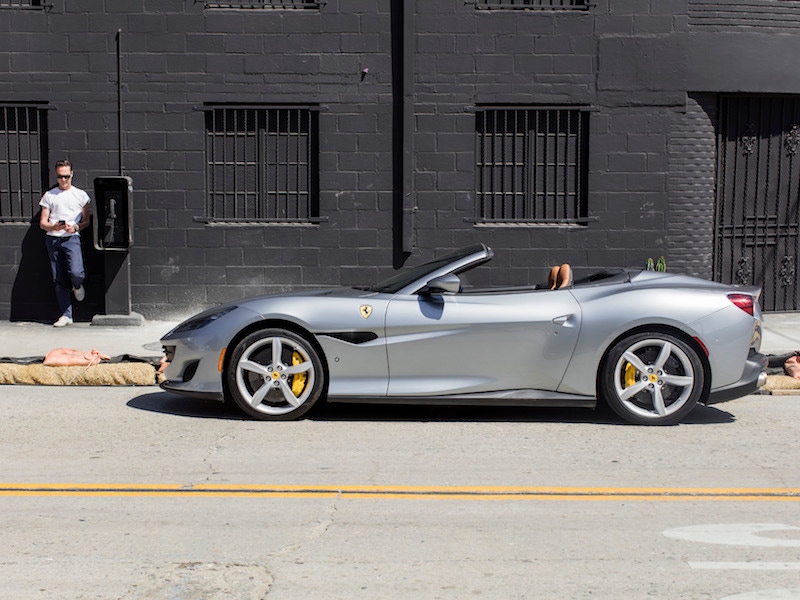 As a capable long distance sportscar infused with a luxuriant cockpit and endowed with supercar performance, the added benefit of going topless gives the Portofino a dual and wholly complimentary personality. And confirmation of this was had during a weekend road trip from Los Angeles to Palm Springs. In a landscape where every conceivable automobile in the world can be seen on the road, this Prancing Horse still made heads turn. And this is another virtue for the connoisseur – the Portofino is arresting in an understated yet undeniably striking way. It differs from many supercars in that it doesn't scream for attention with loud or outlandish style. Rather, it attracts attention with cool confidence. Even in the "I've seen it all" setting of southern California, the Portofino elicited smiles, waves and thumbs-ups from other motorists. Aesthetics aside, the core of the car, like with any Ferrari, is an impressive powerplant. The 3.9-litre V8 twin-turbocharged engine is capable of producing 590 horsepower and can surge from 0-60mph in just 3.5 seconds and reach a top speed of 198mph. With technologies derived from Formula One – of which Ferrari is the most winning manufacturer in history – the performance of the Portofino is just breathtaking. On the design side, one needs to look no further than its 2018 Red Dot
Best of the Best
award. Considered the world's most prestigious product design award, the Red Dot international judging panel effused that the Portofino "comes across as a fascinating sculptural statement." The judges further decreed that the Portofino "embodies an impressive evolutionary advancement" and "fascinates with an exciting design language," while the vehicle's "haunting elegance is further underscored by the uncompromising quality in material and workmanship." Whether in topless form cruising along the Pacific Coast Highway or in hardtop form blasting down the Mojave Desert Freeway, the Portofino's composure and athleticism never failed to impress. And because of its pragmatic – not to mention global award-winning – versatility, this model has quickly earned a solid reputation as not just a long-distance performer but a proper daily driver. Enveloped in style and commanding tremendous force at the touch of controls, I felt a somewhat elusive but palpable feeling of locus. If
sprezzatura
– most applied to the sartorial world – signifies a nonchalance of making a perfected art look simple and second nature, then Ferrari 's Portofino could very well be the automotive equivalent. Perhaps the paterfamilias of the brand explained it best when he said, "Ferrari is a dream. People dream of owning this special vehicle and for most people it will remain a dream apart from a lucky few." How lucky indeed.
For more photography by Pawel Litwinski, click
here
.