J.Hopenstand: Resplendent leather belts
Popular in the Jazz Age in Paris, amongst the stylish elite, J.Hopenstand is back with equally elegant belts made from the very best leathers.
There's no need to fear a reprimand for not recognizing the brand's name. It began over 90 years ago in Paris, by talented young leather craftsman Jacques Hopenstand. Originally from Warsaw, Poland, Jacques became well-known in the city, where he would often be frequenting the fine houses of Le Marais, with leather goods his clients had ordered. It was the 1920s in Paris and so naturally he would stay at these grand houses for a tipple or two with his stylish clientele. At its peak, the company was collaborating with several of the larger couture and fashion houses including Schiaparelli and Sacks Fifth Avenue. But as with many family businesses, that gut-wrenching time comes when a new generation can't take it on. And so, the doors finally shut in the 1960s. It wasn't until 50 odd years later, in 2015 that it was revived by his great-grandsons Rémi and Renaud. Years of leather goods craft circulating through the minds of family predecessors obviously hadn't terminated during the defunct demise of the business. Instead, it skipped two generations, when Rémi and Renaud decided to pay tribute to their great-grandfather by recommencing the family business.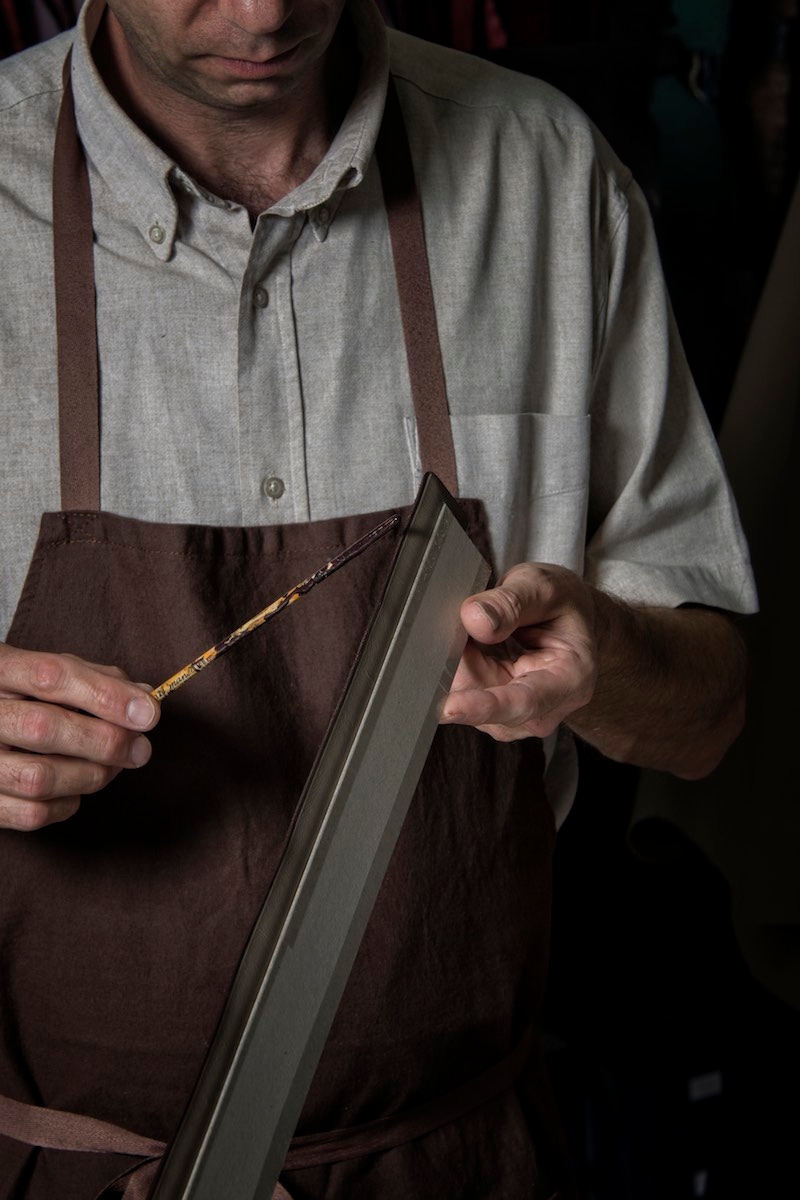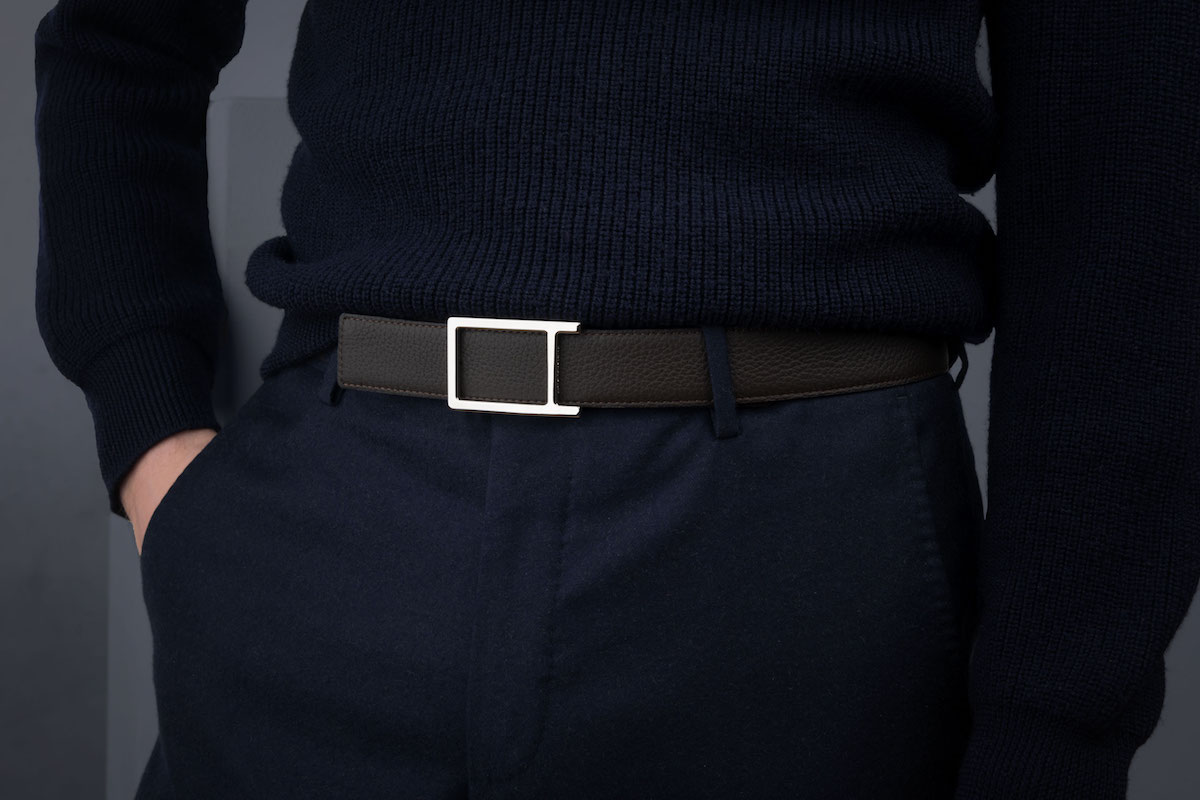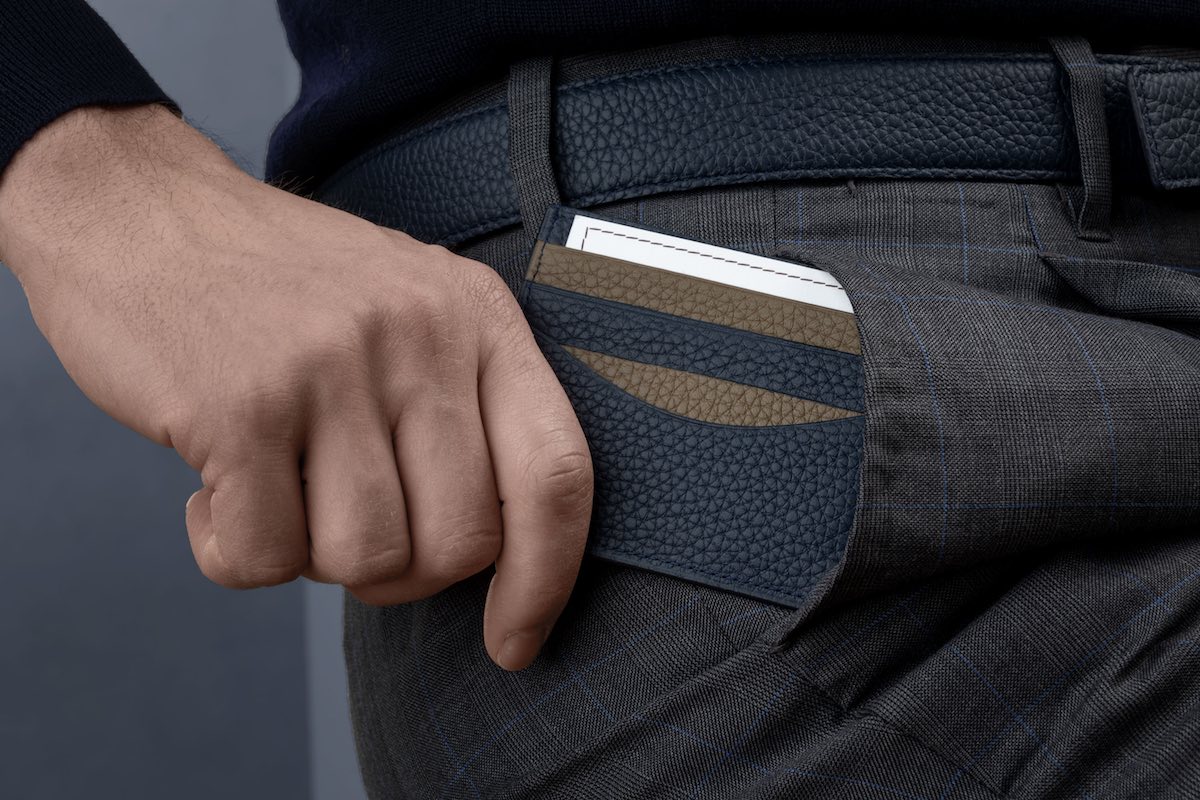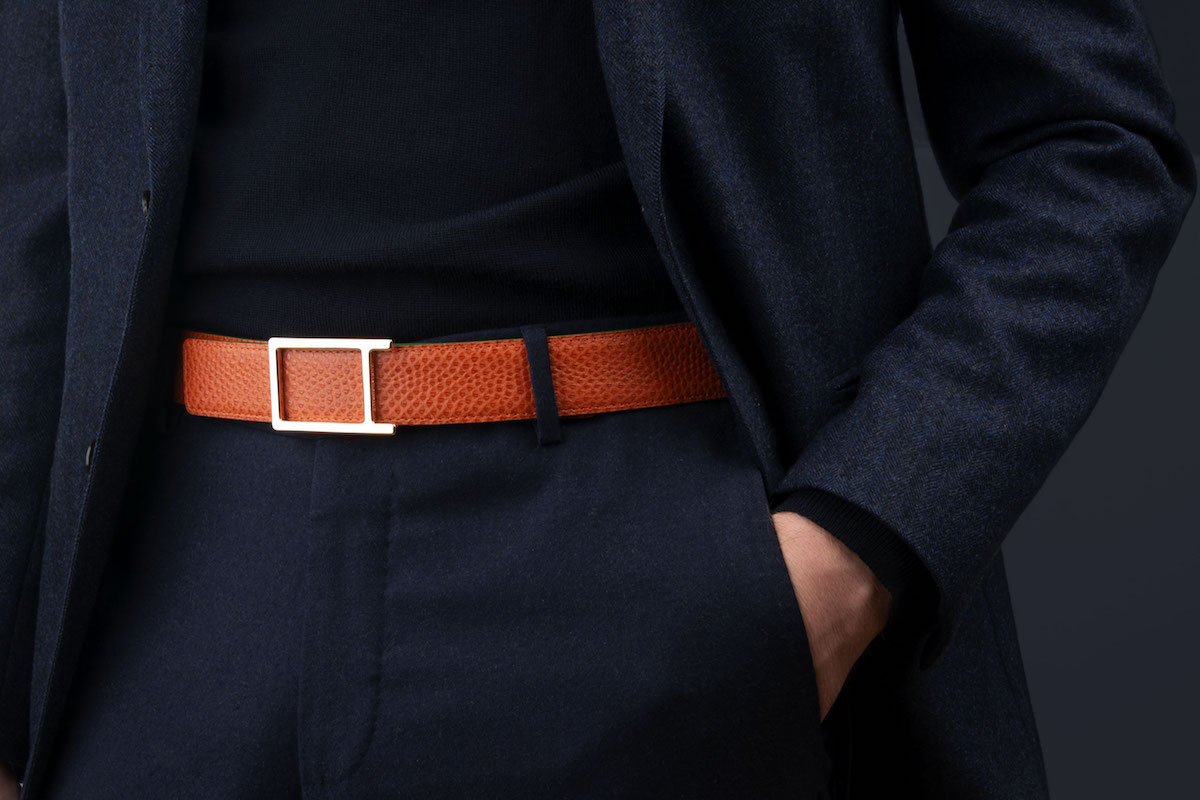 Jacques used to draw and sculpt each of his creations, and as an artist he made pieces that would last for ever. Rémi is completely devoted in ensuring his high-quality products are also made for durability. From the brand's workshop in Switzerland he makes the most of the French and Swiss talents around him, in order to maintain the Maison's standards. The Rake is very excited to welcome the brand into its e-commerce fold with a selection of beautiful belts, using the very best materials. Among their flagship belts is a light blue and tan reversible Riviera Karung belt. In a blue, reminiscent of the hues of the Côte d'Azur, the belt will more than stand up to the glamour that passes at every turn on the French coast. The belt blends in beautifully with most shades of trouser. If you're more inclined to wear a darker colour of pant, the contrast is striking, without it being overpowering. Equally it pairs well with white trousers, donned by the stylish lotharios of the 1960s such as Gunter Sachs, Alain Delon and David Hemmings. Mr Sachs was in fact married to the Queen Côte d'Azur, Brigitte Bardot for a short time.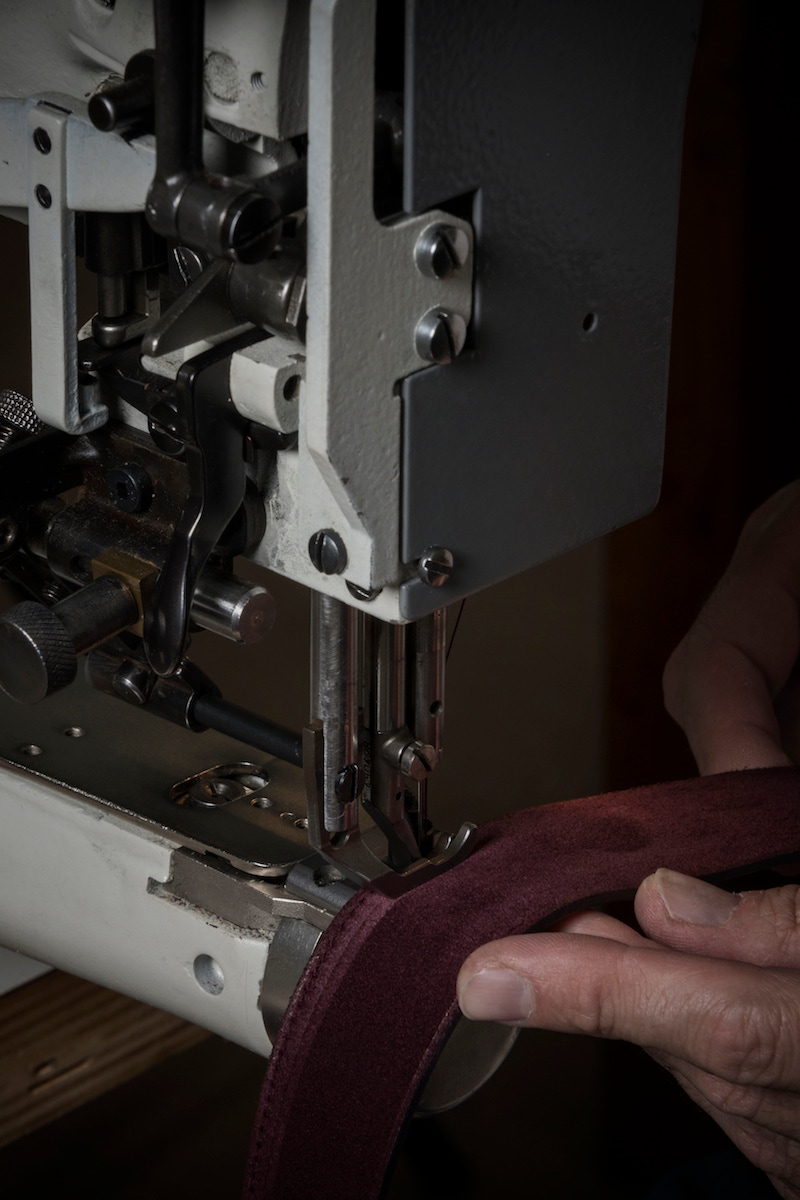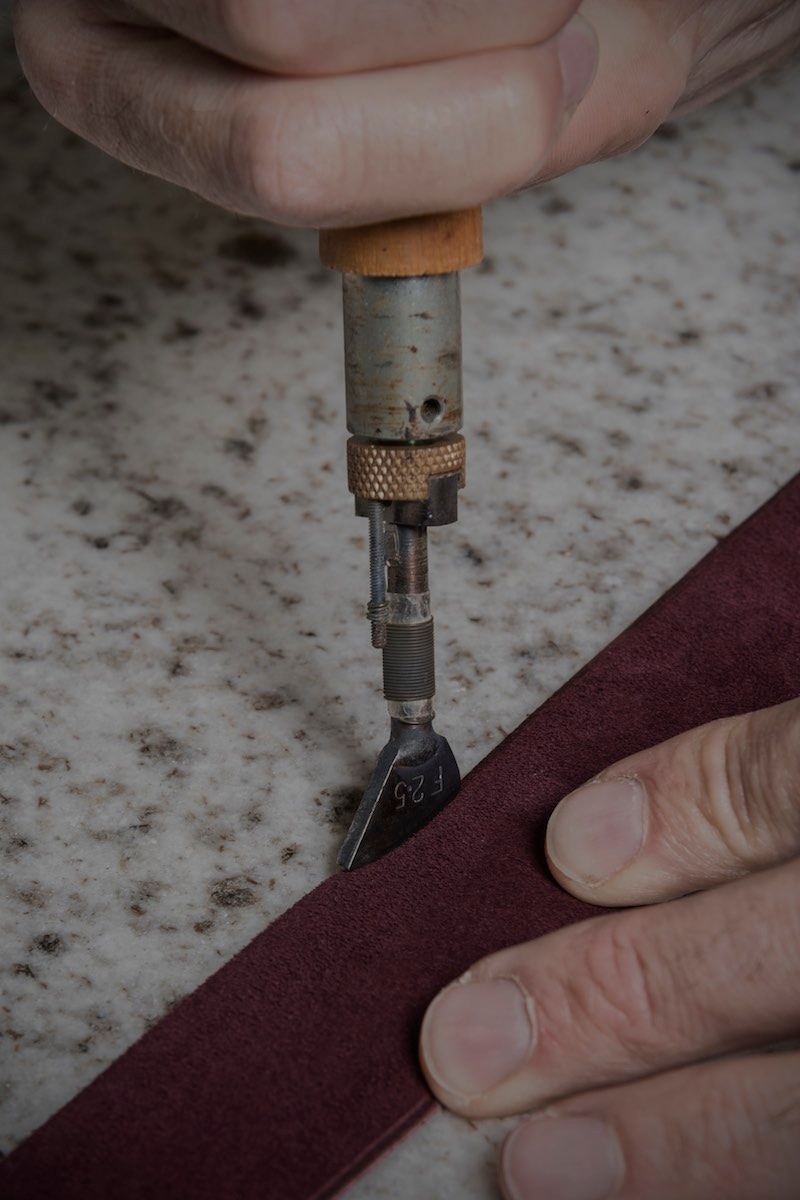 Elegance and imagination are at the forefront of their iconic pieces. With an unwavering commitement to craft, the edges of their creations are sanded and coloured up to five times. All of the linings are leather and the buckles hand-polished and covered with gold, platinum and lacquer. On TheRake.com you have a wide variety of buckle choices, including the Classic, Aero and JH. A major part of the brand's DNA is their dedication and motivation towards ethics and sustainability. Unlike some other tanneries, they know exactly what is being put in the leather from start to finish. The leathers they use are all reared under controlled conditions, also chosen for their flexibility, resistance and unique grain. It's always handy to have brown belt in your armoury and especially one that is reversible for a more resplendent appearance. Their green and red reversible Toscana Karung belt certainly takes the humble accessory up a few notches. When so many family businesses close for one reason or another it is always very refreshing, when the prestige of an old brand is brought back to life. And even better when it recommences under the direction of very close relatives. This is exactly what Rémi has done with J. Hopenstand with their handmade leather belts of the finest quality.