Jaeger-LeCoultre Reverso Memory
An epitome of Art Deco style, the Reverso is at once a high-precision instrument and a diverting toy, capable of captivating its owner and everyone around. No wonder that 90 years on, the love affair with the Reverso is as riotous as ever.
During the burgeoning period of wristwatch development that was the 1930s, the nascent watch-case industry had very little to go on when it came to style and technique. Most manufacturers scaled down pocket watches and added wire lugs onto them. When most other wristwatches were cased in what amounted to little more than elaborate sweethearts' lockets, the Reverso case was a pinnacle of technical ingenuity. Made on request by some officers of the British colonial army, who wanted a watch robust enough to endure the rigours of a polo match,the Reverso was created by French designer René-Alfred Chauvot in 1931. The complex rectilinear case earned a patent for its swivelling mechanism capable of protecting the fragile front glass of the timepiece.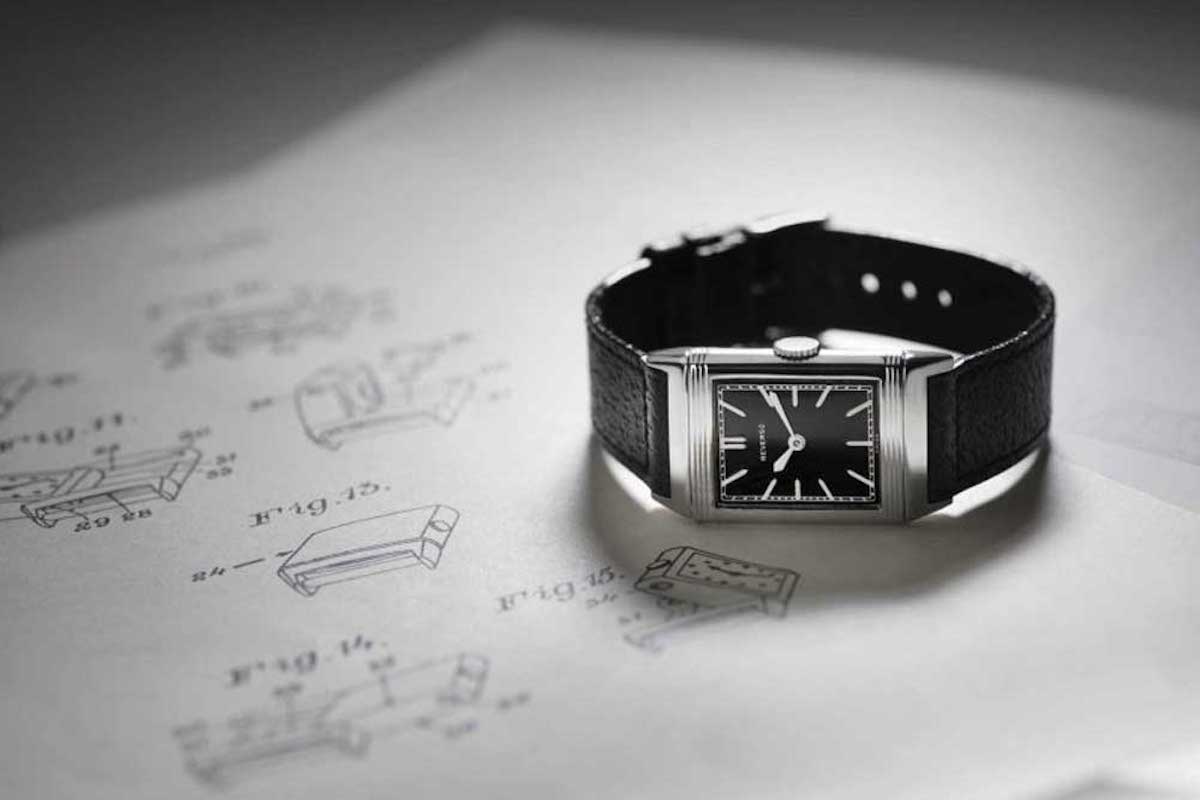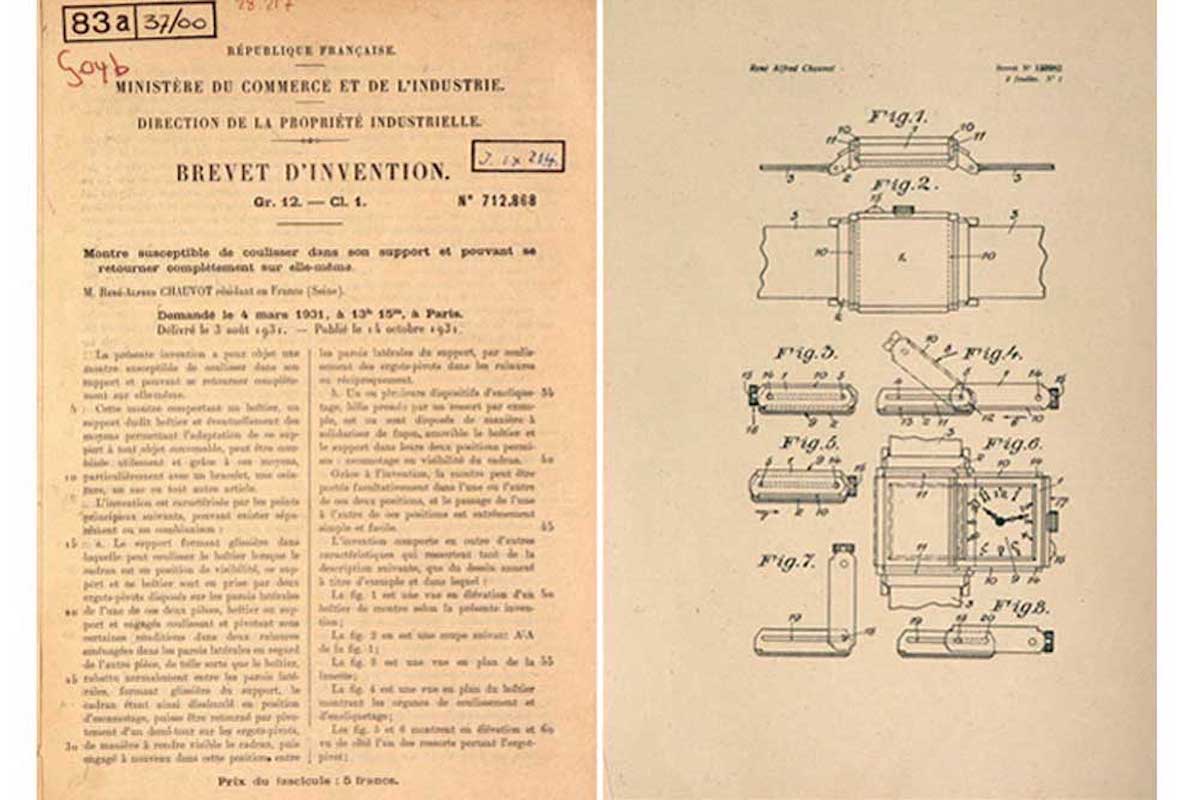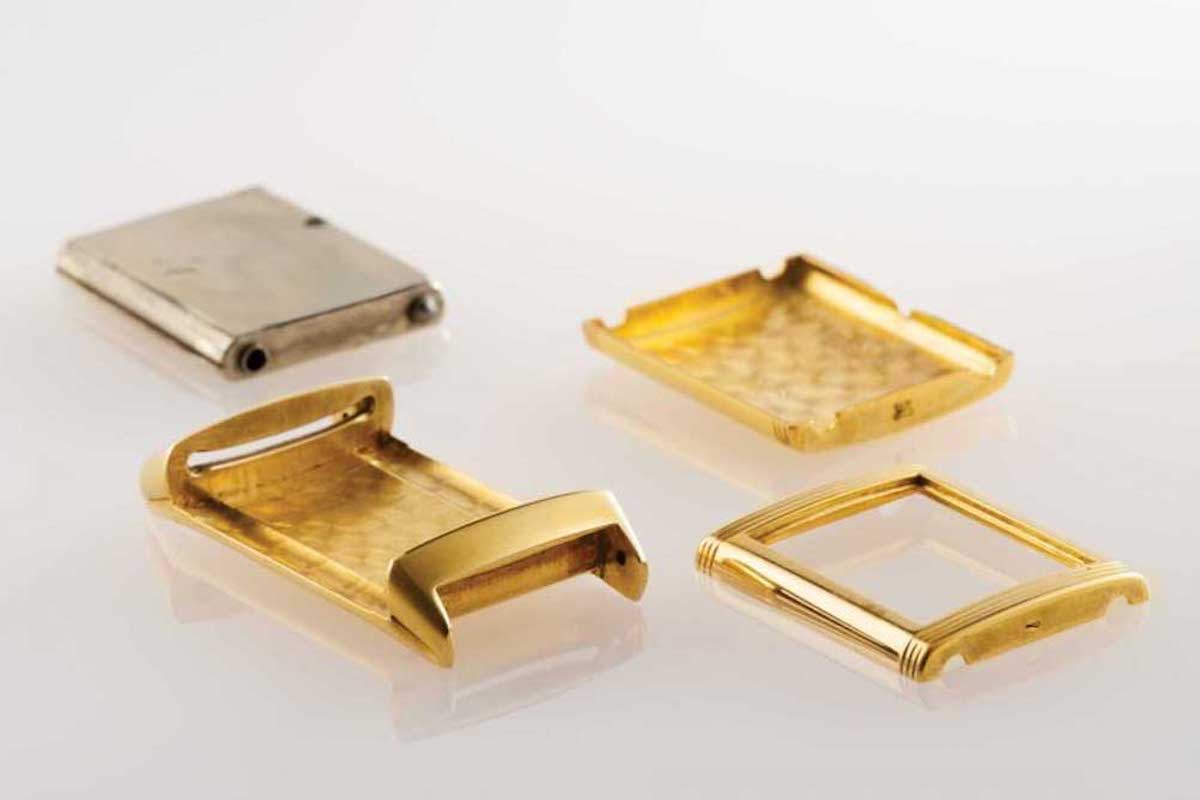 Apart from the protective aspect of the flip case, what Chauvot accomplished is nothing short of a tour-de-force. Take into consideration that the idea is fairly simple and the action happens in a few seconds when you click it open, flip it around, and click it home again. Yet, the balance of the tactile and audible feedback is utterly flawless and unseen in any other timepiece. It is addictive and infinitely satisfying. True to its art deco aesthetics, the Reverso with its baton-shaped hands, dart-type indices, Arabic numerals and the flip case with three decorative gadroons on top and bottom, turned out to be a runaway hit. As originally conceived, it was the glass front that was meant to be protected. However, over the last nine decades, the back of the Reverso has evolved from being a protective cover to the finest available blank canvas, upon which the owner and artisan alike may demonstrate their appreciation and patronage of high craft.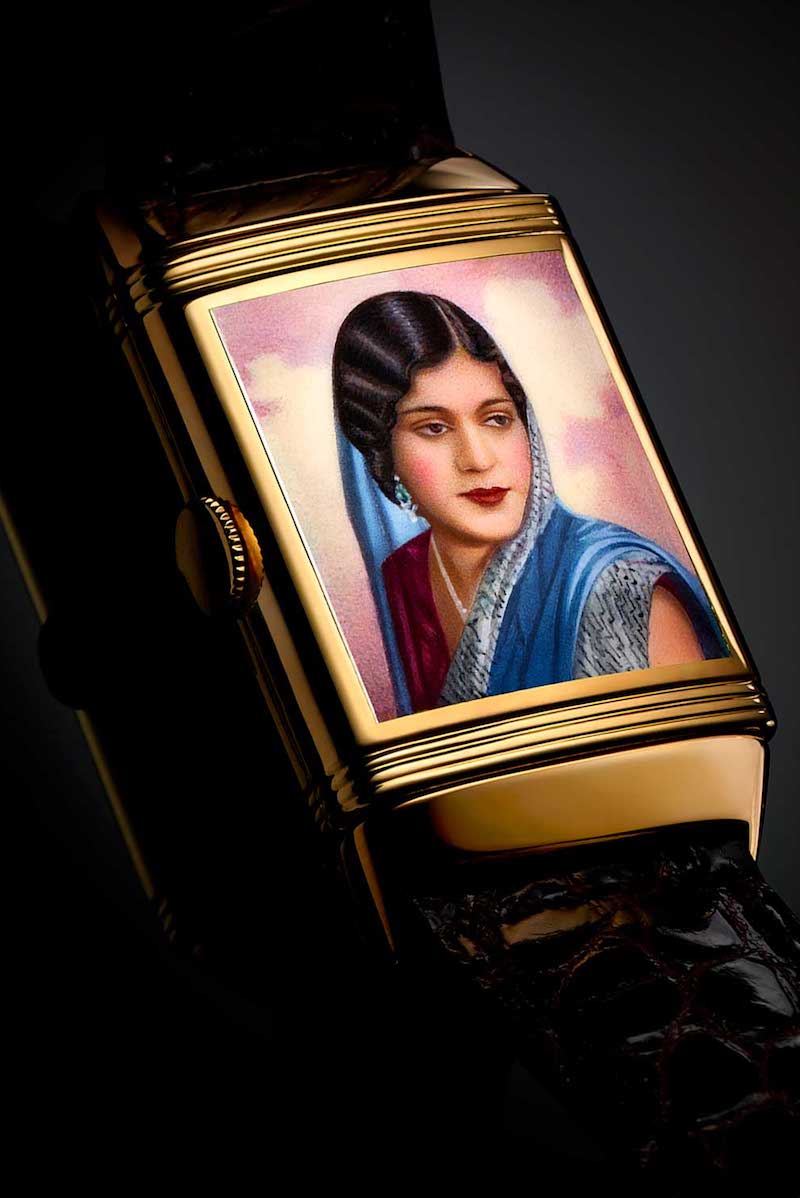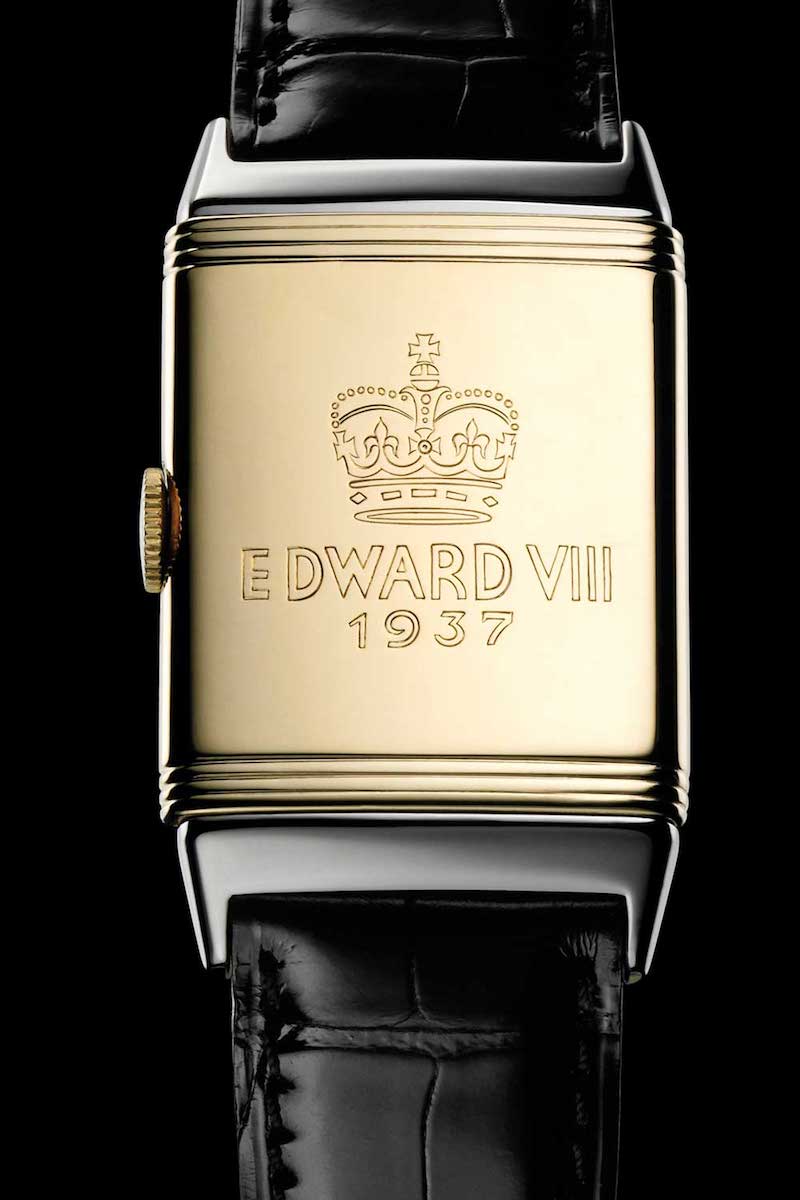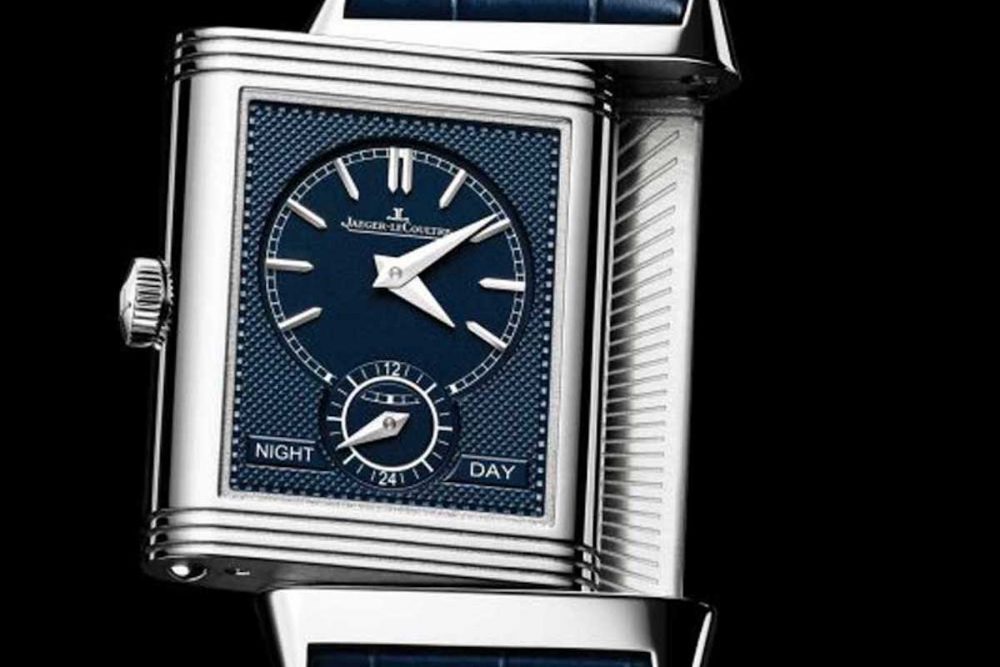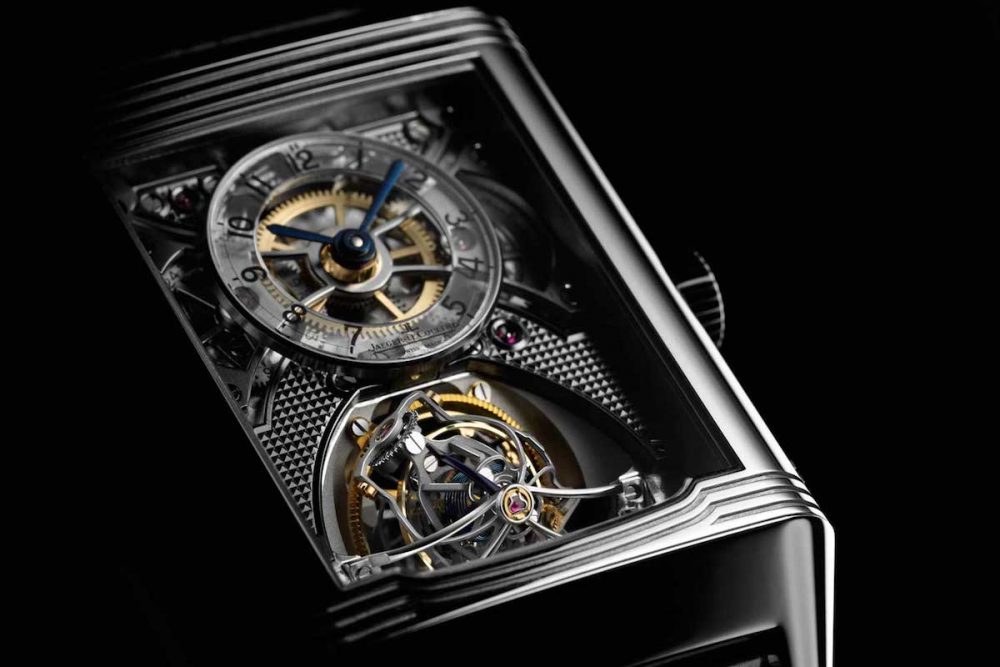 Besides bespoke engravings and stunning enamelled designs, the Reverso's flipping case has been enhanced with numerous technical innovations over the years. Jaeger-LeCoultre introduced the world's first rectangular minute repeater movement, Calibre 94, in the Reverso Répétition Minutes unveiled in 1994. Then came the Reverso Grande Complication à Triptyque powered by Calibre 175—a single movement incorporating 18 different functions, including civil time, sidereal time and a perpetual calendar, displayed on three dials – the third dial being set into the carrier plate of the watch. The Reverso has also housed Jaeger-LeCoultre's unique bi-axial flying tourbillon, first seen in the Reverso Gyrotourbillon of 2008 and then in the 2016 Reverso Tribute Gyrotourbillon. And this, the maison marked 90 years of this icon with its most complicated version - the Reverso Hybris Mechanica Quadriptyque.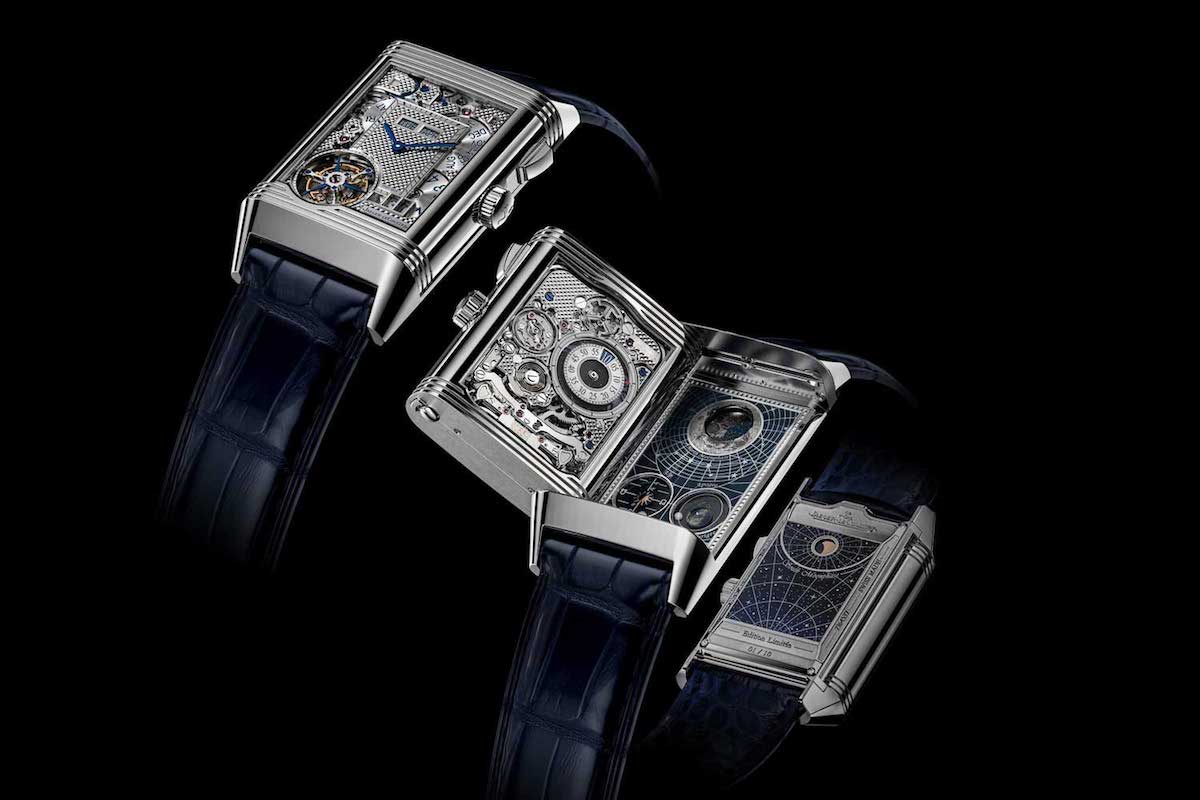 Conceptualised and designed over six years, the watch represents Jaeger-LeCoultre's biggest strengths — its impeccable design sensibilities and supreme technical prowess. Unlike most grand complications, the Reverso Hybris Mechanica Quadriptyque with its captivating astronomical features doesn't overwhelm you with a bogglingly busy dial. It happens to be the world's first wristwatch with four functioning display faces but all so cleverly packaged in a 51×31×15 mm case that you instantly want to play with it. As the watch world celebrates 90 years of this sporty icon, we decided to add one of its most interesting iterations to our shop this week. Made between 1998 and 2002, the Reverso Memory is a double-sided timepiece with a tilting case in classic Reverso style.The white front face features Arabic numerals, sword-styled hands, and seconds display at the 6 o'clock position. All three hands are blued and inlaid with luminous paint. The secondary dial is black and features a white hand and minute track. While the front face showcases a classical three-hand watch, the reverse side hosts a continuous 60-minute counter with a flyback feature that can be activated through a pusher at 4. This device helps to easily time any event up to 60 minutes without a typical chronograph architecture and the mechanical complexities that come with it.
Jaeger-LeCoultre Reverso Memory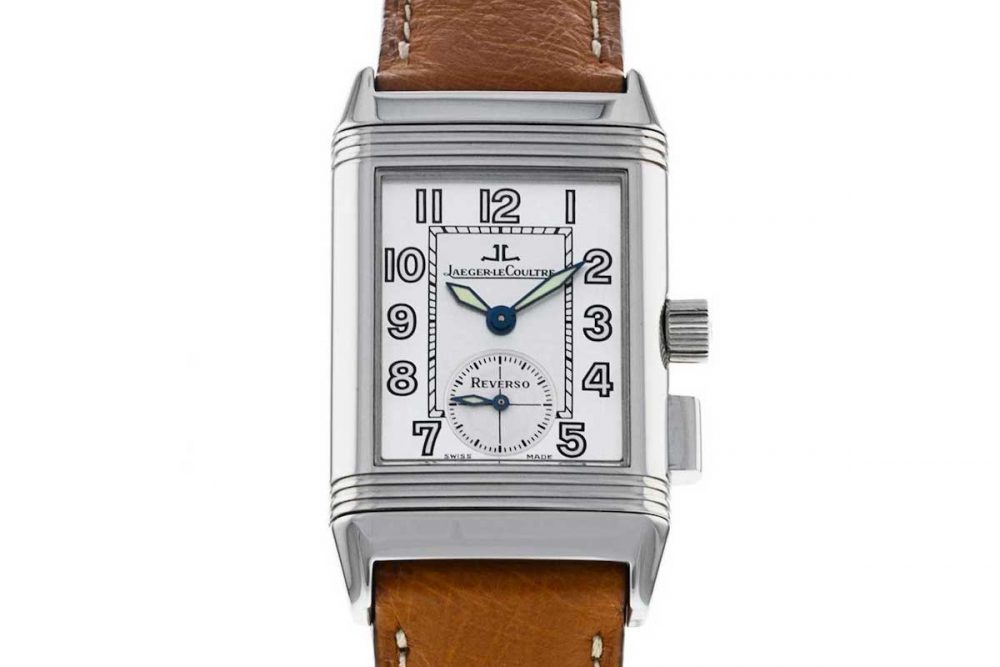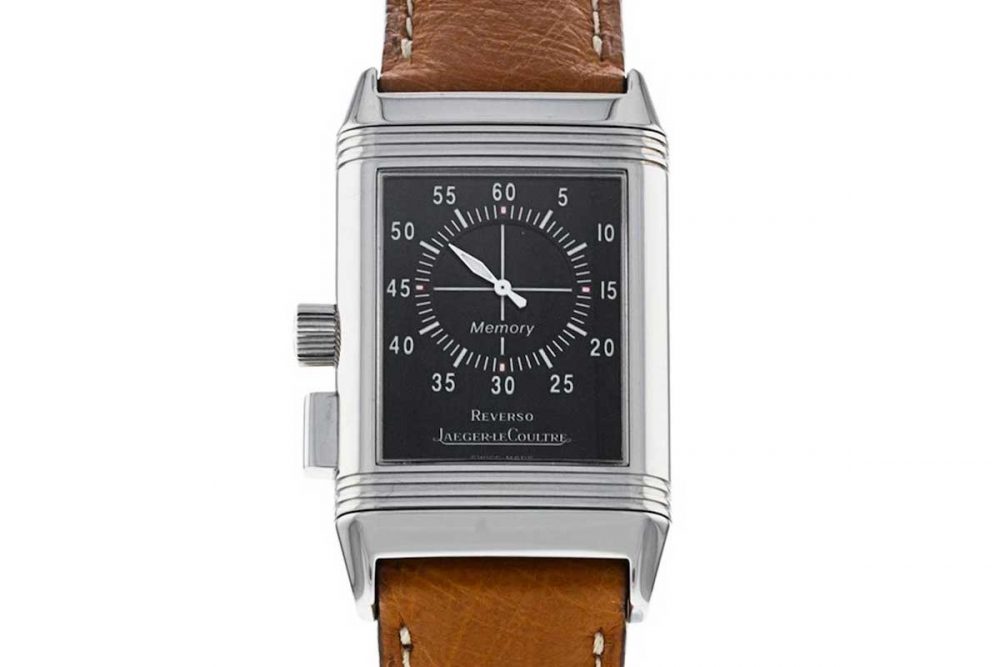 The present example of the Reverso Memory at our shop is from 2009. Powered by JLC's in-house Calibre 862, the watch delivers a power reserve of 50 hours. As expected of all Reversos, this one too has a beautiful Art Deco look with a well defined geometry enhanced by a medium-sized case (38x23mm) and contemporary finishing. Last but not the least, the present example is covered under Watchfinder's 24 months warranty, so you can rest assured the watch won't give you any trouble. The Reverso is all things to all men – and women. It's the epitome of Art Deco style, and yet not obnoxiously so. It is at once a high-precision instrument and a diverting toy, capable of captivating its owner and all whom he or she meets. No wonder that 90 years on, the love affair with the Reverso is as riotous as ever.