James Eden of Private White V.C. on What it Takes to Run a Truly British Brand
10 years since its launch, Private White V.C. is staking its claim as one of the foremost British brands. We sat down with CEO James Eden to discover what sets it apart.
Fans of the The Rake will undoubtedly be familiar with 
Private White V.C.
and their unbeatable outerwear. The brand is one that does everything in an unashamedly British fashion and doesn't cut a single corner in their pursuit of perfection. 
We spent the day with CEO James Eden looking around the Manchester factory and discovered the fanatical energy it takes to run a company that not only exists, but thrives very much against the odds. The factory, which dates back to the 1800s, managed to survive two world wars, a catastrophic downturn in British industry in the 1970s and harsh demand from the fashion world to globalise. It is now home to some of the last highly skilled cutters and craftspeople in Manchester. 
But just what is it that sets Private White V.C. apart from all of the competition who fell to the cutting room floor over the years? It could be that they have been making exceptional clothes for some of the biggest names in fashion for decades and before then were producing the toughest outerwear possible for military forces - and they have the deep archives to prove it. Or it could be that now, as they near 10 years of being their own label, they have been able to carve out an identity in the men's market thanks to their unwavering passion for quality and refusal to bow to trends and fads. 
While they have recently started to make appearances at fashion weeks, Private White V.C. are not there to show how creative or flamboyant they are, but instead to demonstrate the same message that Eden has been repeating for nearly a decade now - that good, simple clothes made well never go out of style.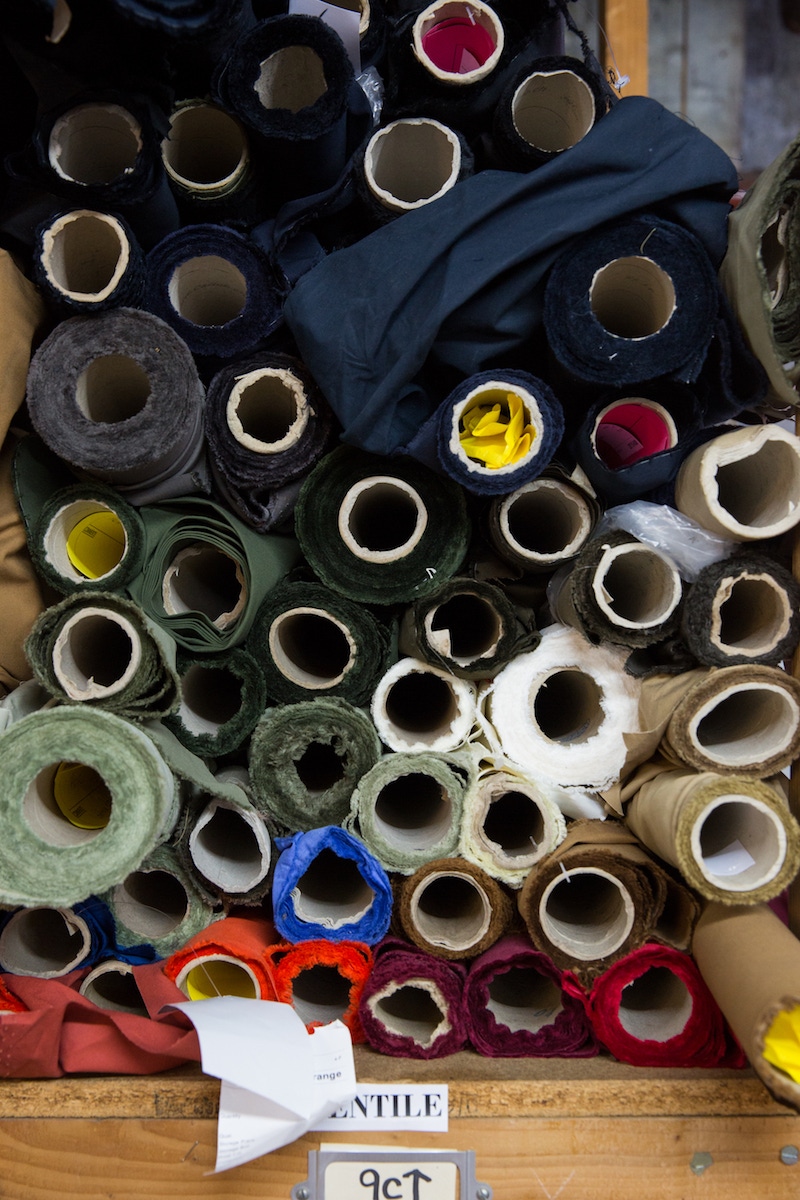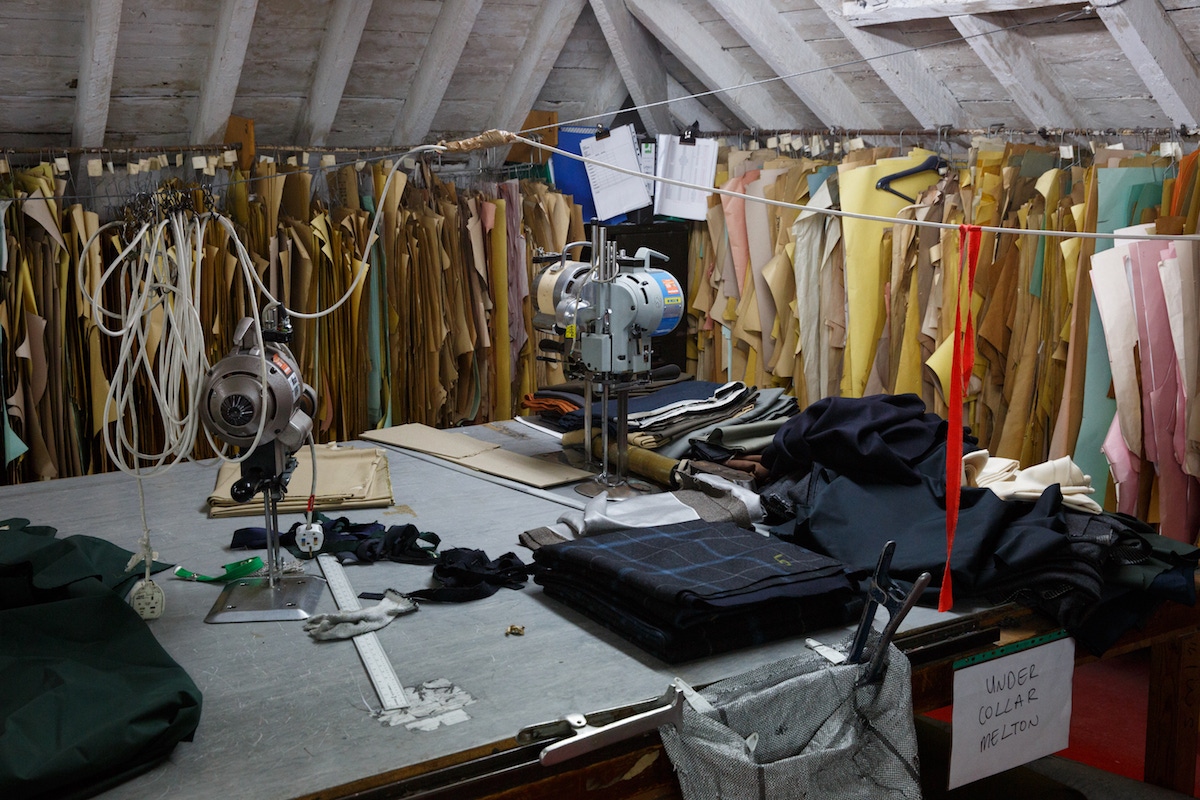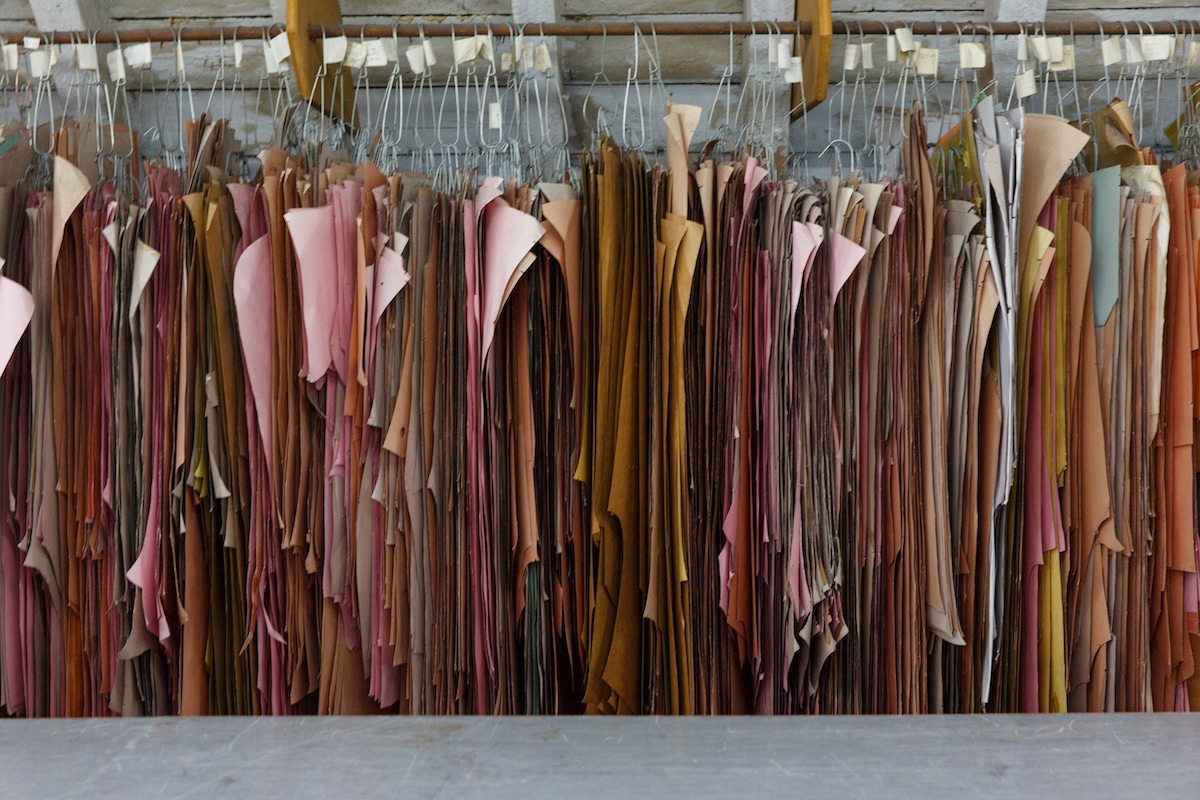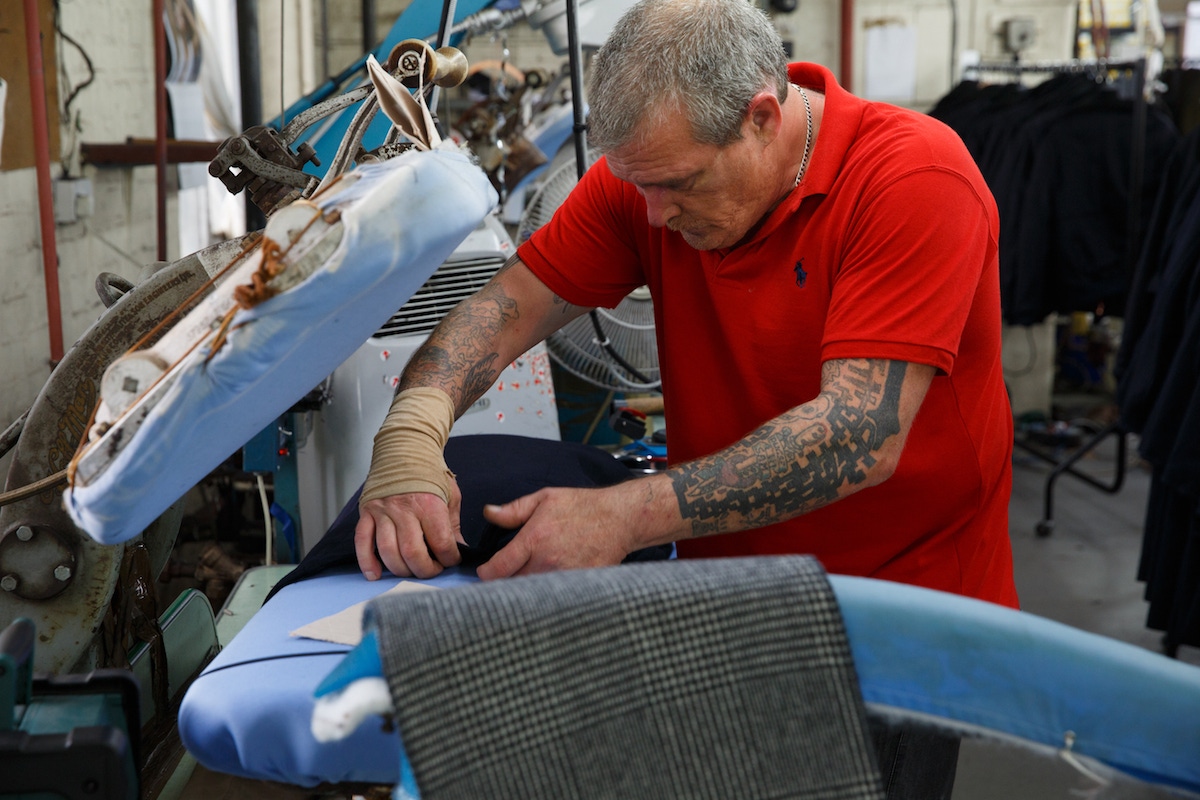 It is with Eden at the helm of the company, alongside his mentor and Managing Director Mike Stoll, that Private White V.C. has begun to establish itself on the main stage of menswear. Take a stroll around their factory and you can tell that this is no accident. They have kept true to what made them a successful white label company for so many years, by training the staff themselves and sourcing all of the raw materials from British producers. They have even kept most of the original machinery: "We only just got an espresso machine and that was pretty exciting" Eden tells us. 
While some might think of this as an outdated approach, for Eden it would be pretentious to try and do it any other way. "I always relate our world to food and hospitality or a great restaurant. Ours isn't over elaborate, or embellished foam and jus and sous-vide. It's very wholesome, hearty, robust. Still quite sophisticated and delicate flavours. With the best ingredients that we can source." 
And the gastronomy analogies don't stop there for the CEO. While their clothes may at first appear utilitarian and basic, the complex construction and design that has gone into them can often be hard to put your finger on if you're not a tailor. "You might not be able to cook but you know when you're tasting a great dish.
You can't pinpoint it but you know what makes it such a high quality."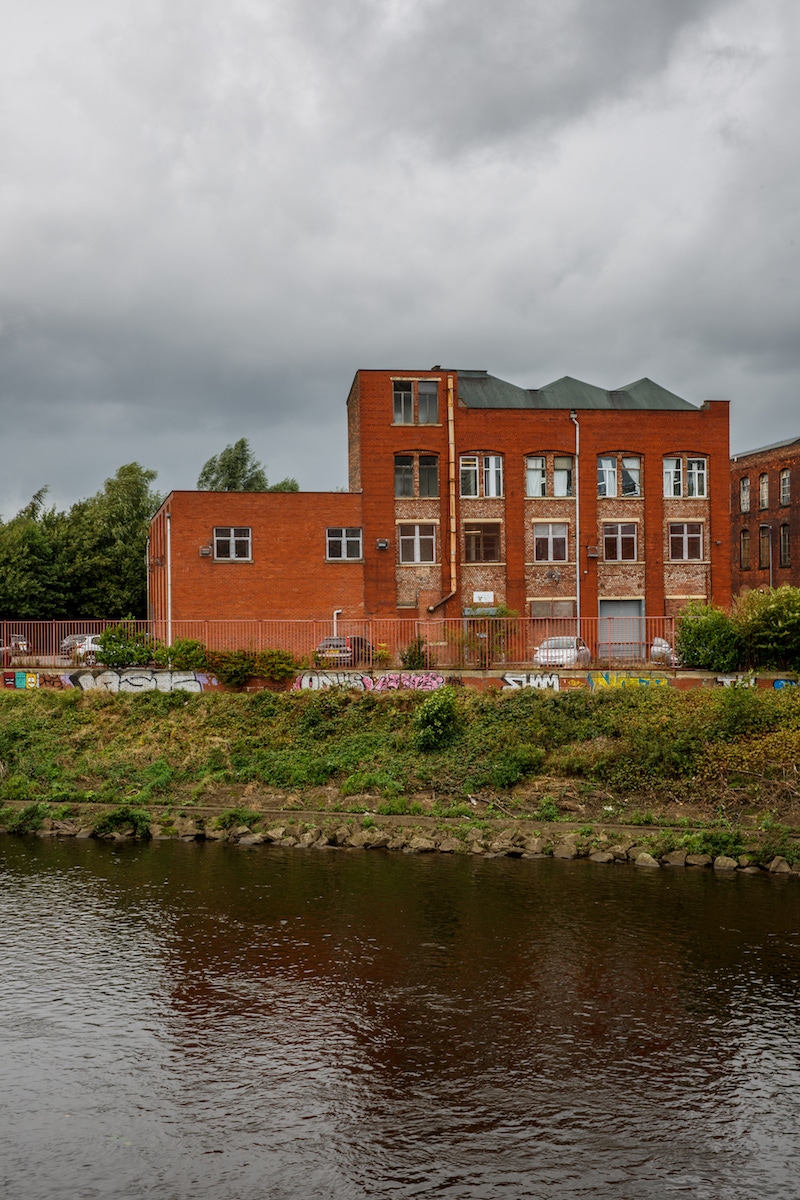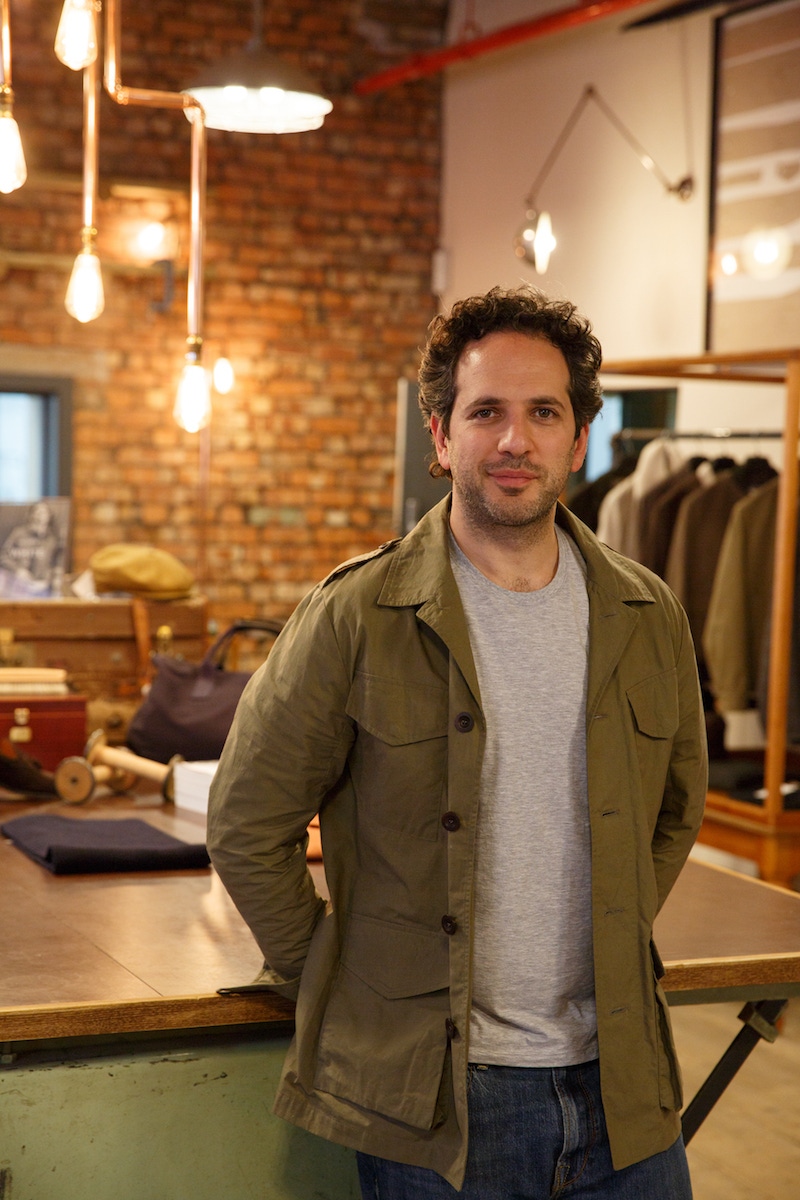 Not only is their construction complex, but the fabrics used by Private White are second to none. One of the standouts at the moment is their use of Ventile, a fabric that was developed in wartime Manchester and is not only made from 100% natural materials but is so waterproof that it increased the life expectancy of pilots who bailed out in the sea by tenfold. Now they are using this ultra-waterproof material in their extreme outerwear - from trench coats to their super warm Frobisher. While most of us might not be transatlantic pilots, having a truly waterproof coat is probably the best investment you can make at this time of year in the UK. 
While the product is of an undeniably high standard and the factory is an amazing building, what really stood out on our visit to Manchester was the family feel of the company. As we wandered around the cutting rooms and rows of sewing machines, Eden would introduce us to every member of staff as if they were family members or childhood friends, knowing exactly what they did and how long they had worked in the factory for. It is incredible to think that, even with the endless fashion cycle to worry about, Eden still treats his employees as family. 
Making clothes in the UK is hard work and Eden definitely hasn't taken the easy route, but his tactic seems to be paying off. From the growing popularity of the brand to the ever-expanding range he offers, it is hard to see this final bastion of 'Cottonopolis' fading away any time soon.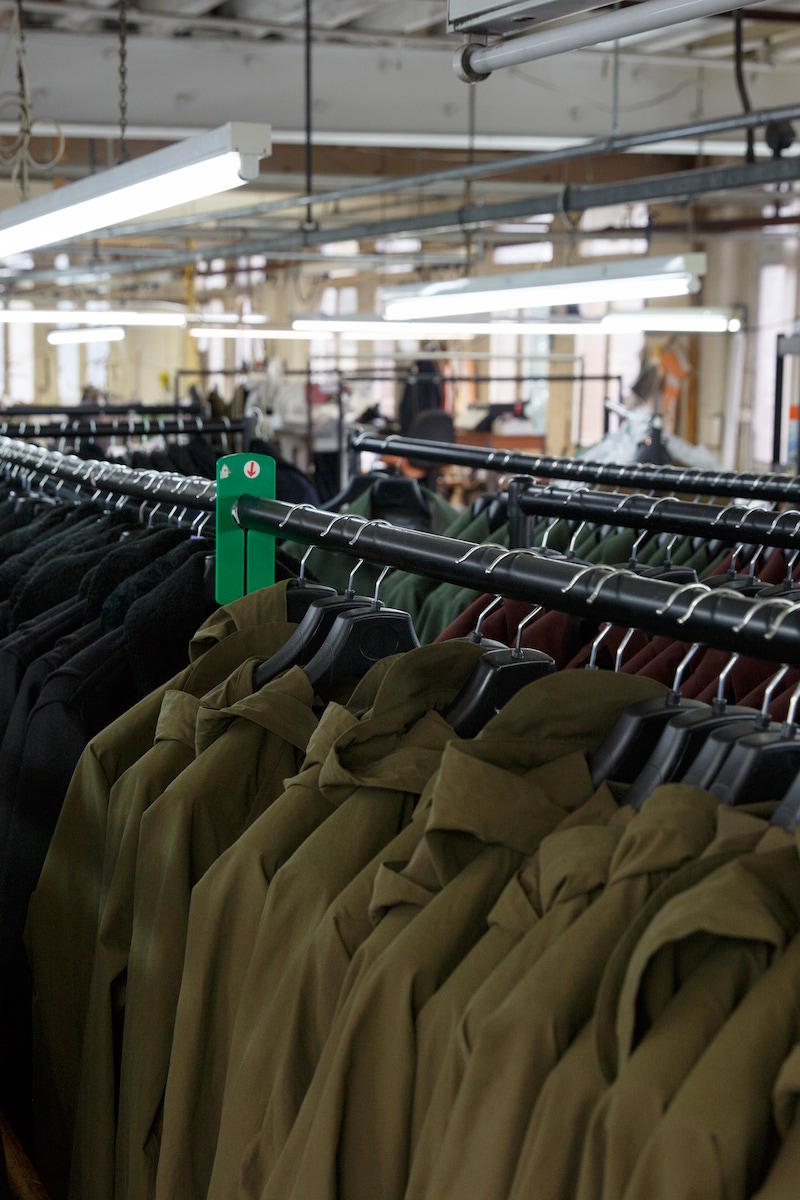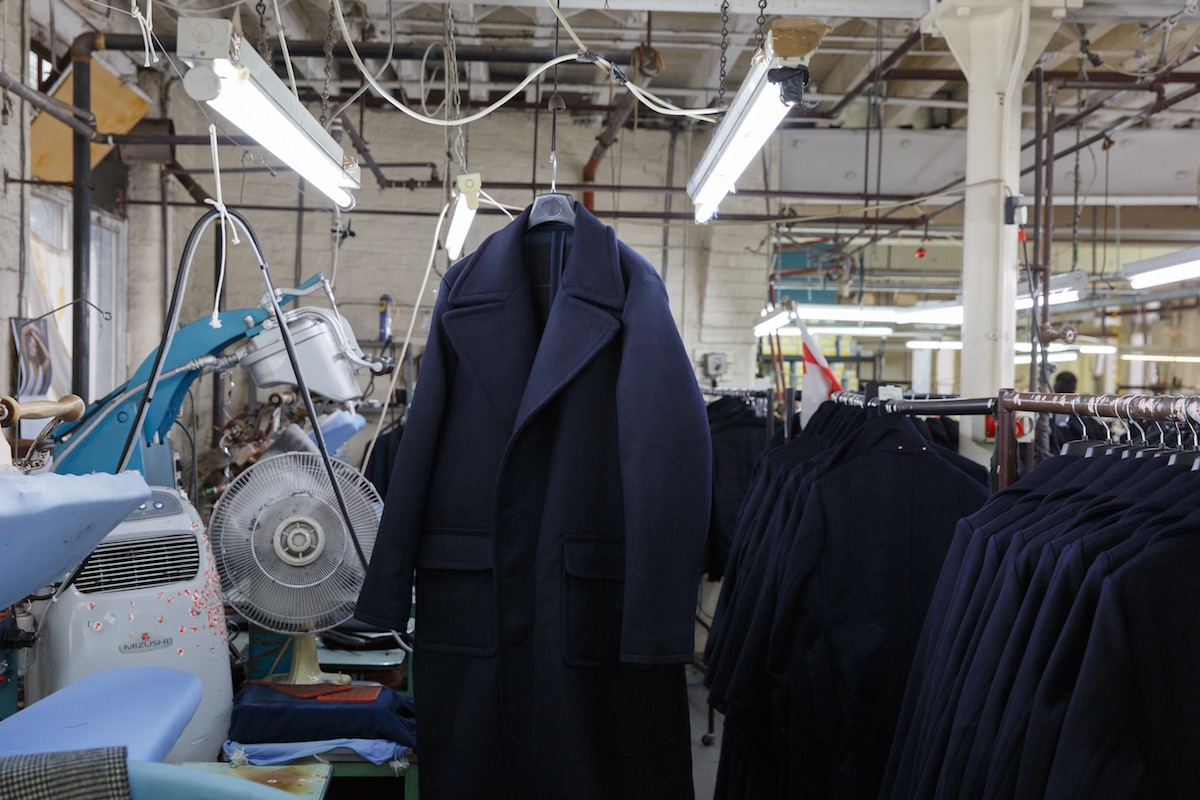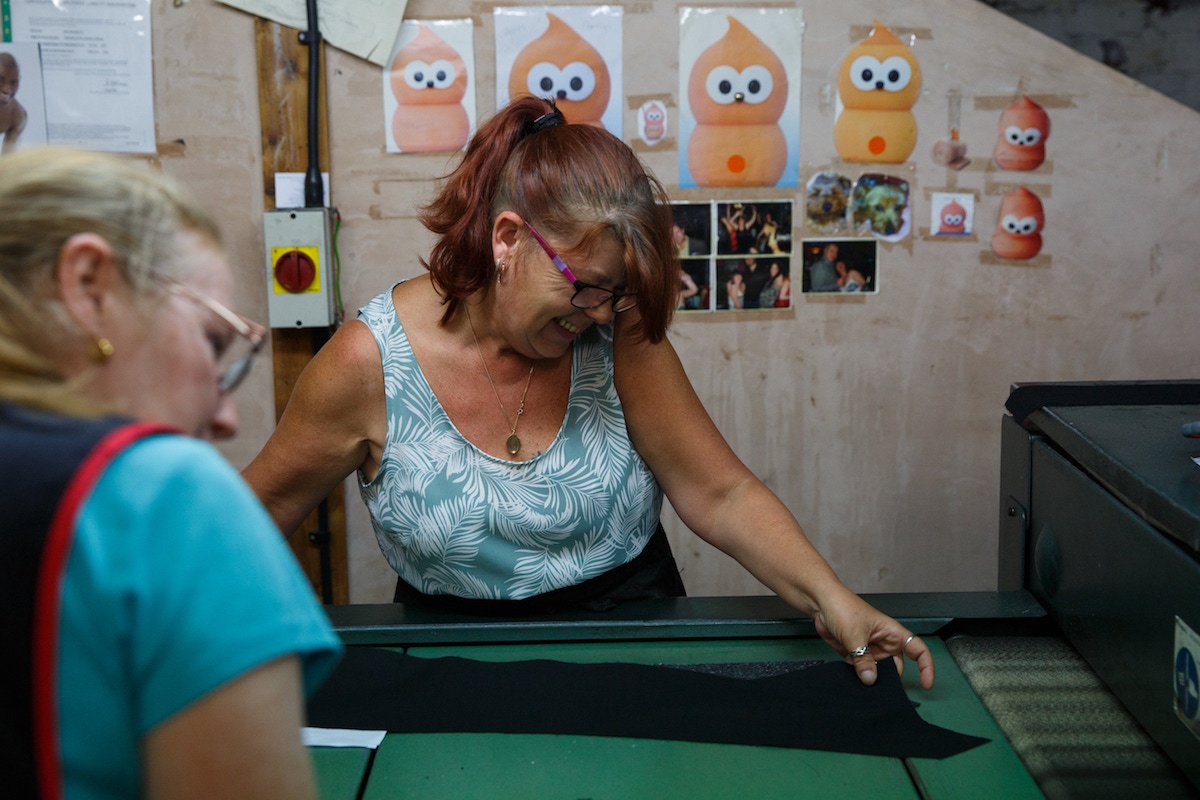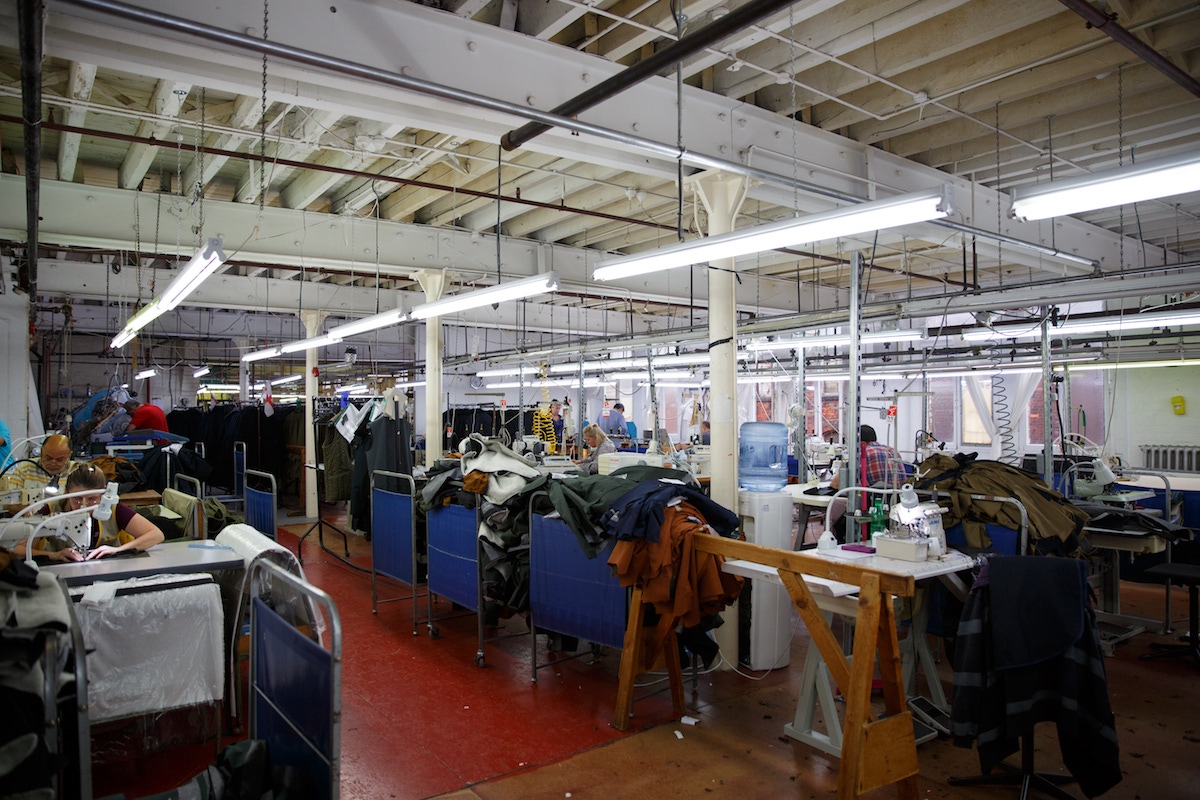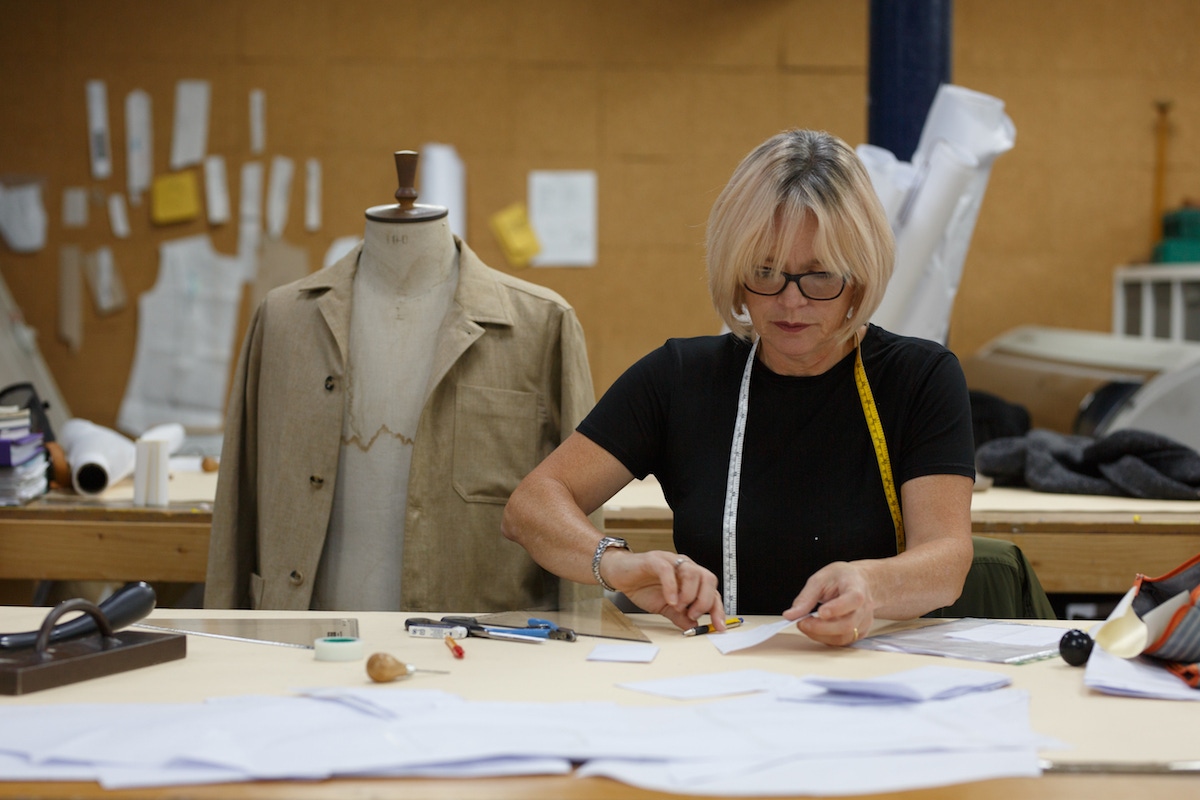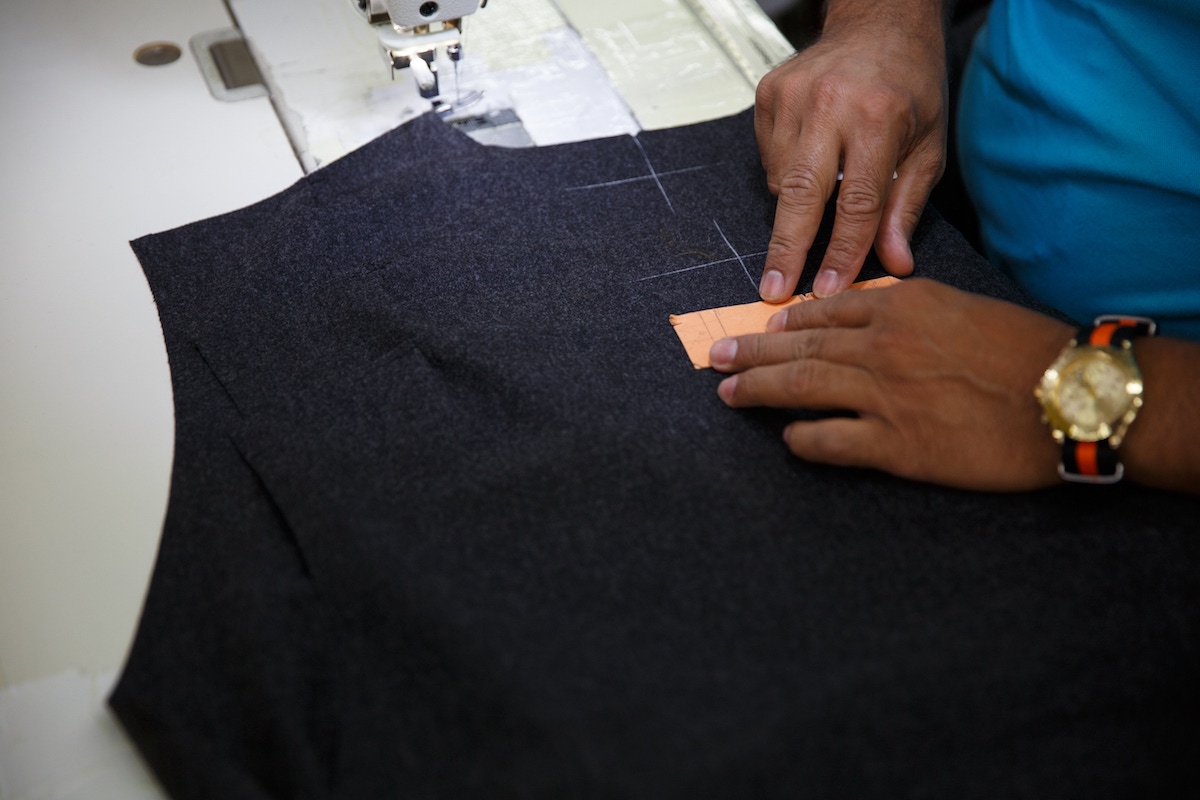 https://www.youtube.com/watch?v=9p-PCjv27uQ