Jamie Ferguson Wears The Rake Tailored Garments
Old-time friend of The Rake and veritably popular photographer in menswear circles, Jamie Ferguson sports a selection of The Rake Tailored Garments, but with his own artistic and distinctive expression, reminding us of the collection's genuine adaptability.
Jamie Ferguson is one of the most charming, celestial and likeable photographers in menswear. He is often seen lurking on the ground in the city of Florence at Pitti Uomo, on the streets of New York or flitting from from tailor to tailor in London's Savile Row, often turning up unannounced for a friendly chat. It is in these three cities that he consistently captures an instant in time that epitomises genuine menswear style. He also recently became an author, with his book This Guy - a fascinating collection of his photographs celebrating modern menswear. It is certainly worth picking up a copy, if you can get your mitts on one. Despite being one of menswear's most sought-after photographers, he is also regularly snapped in front of the camera, which is down to his unique, bordering on idiosyncratic approach to dressing. As dress codes have become less polarised Jamie has been leading the way in opening up the minds of traditionalists, that there is innumerable ways to sport an impeccably tailored suit with pizzazz and panache, without losing its provenance and originality.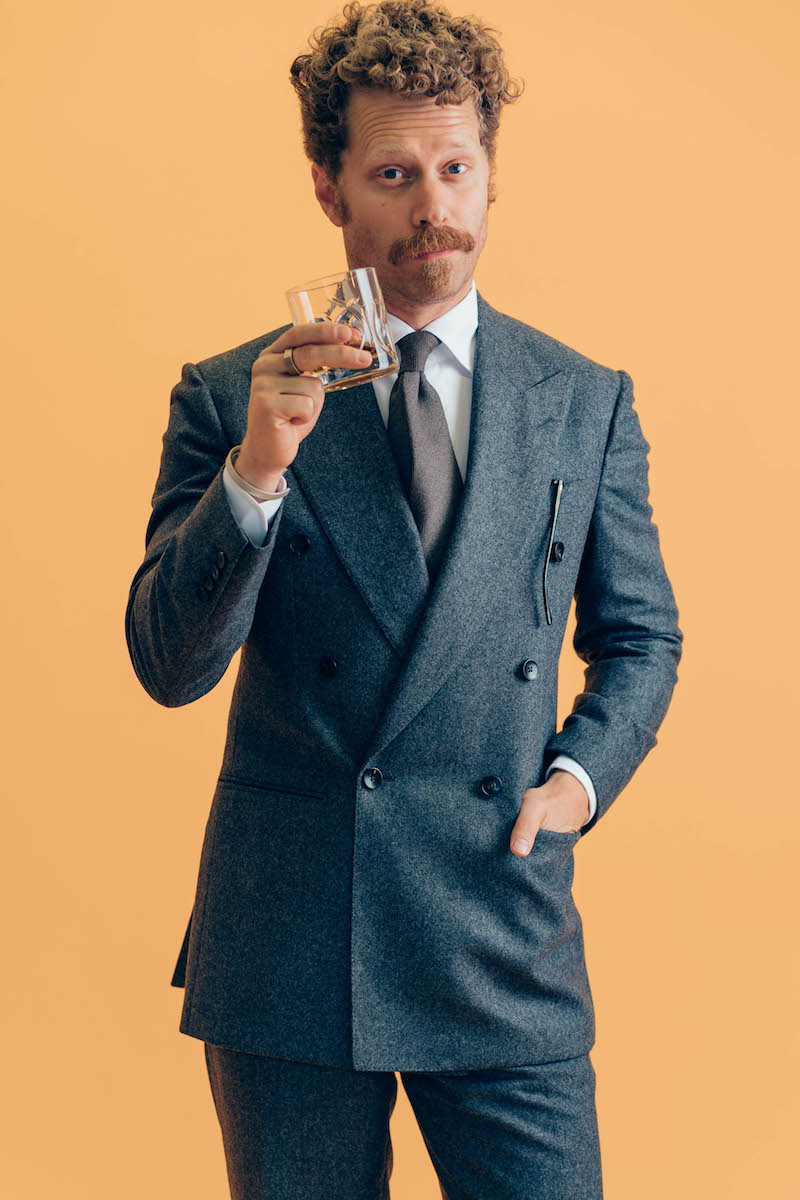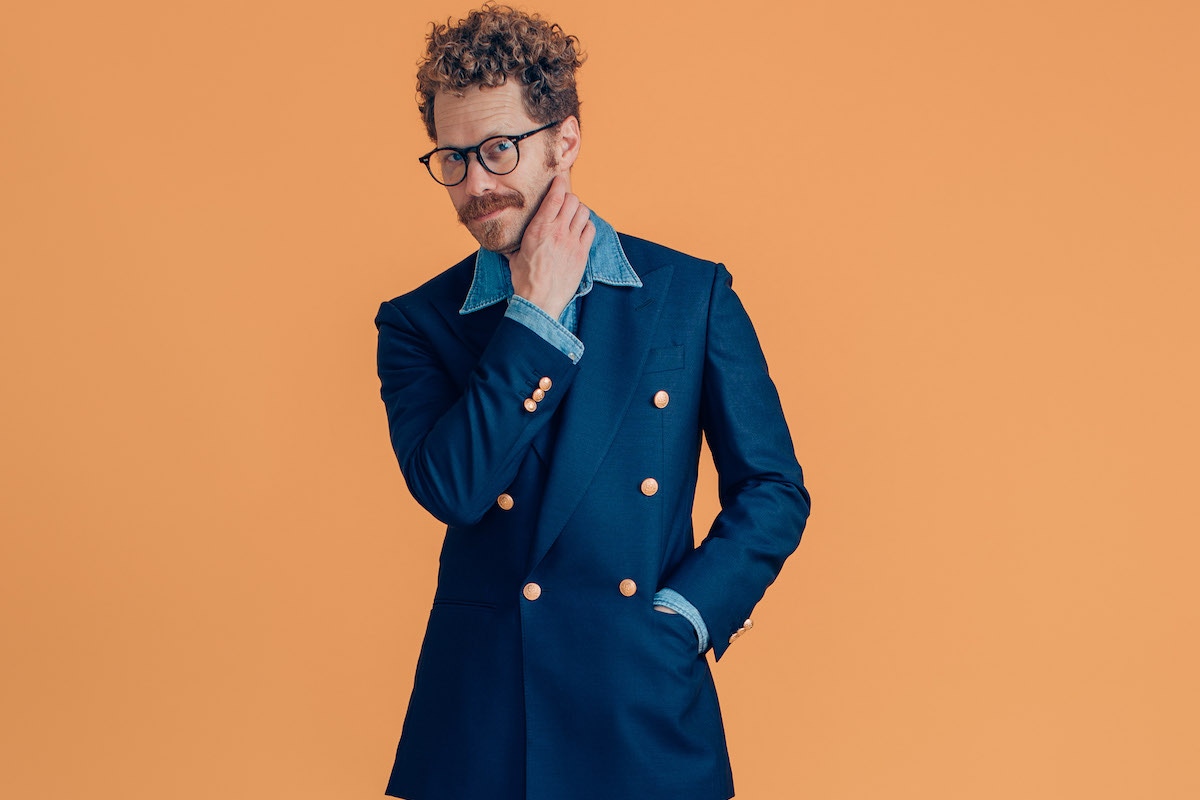 The Rake Tailored Garments in a sense is a predetermined acronym that bequests the dialogue of individuals through a devotion of craft, aesthetic sensibility and taste which has gyrated so emphatically in cinematic history. Offering a mirthful actors-edge, we couldn't think of anyone more appropriate than Jamie to don the grey double-breasted flannel from The Rake Tailored Garments collection, with license to impart his own playfulness. The upper-half is the 6x1 half-canvassed double-breasted jacket. And is made in Italy using a beautiful 120z. It is 100% wool flannel by Vitale Barberis Canonico, which is applied in such a way that offers tremendous freedom of movement which is particularly evident in Jamie's own style interpretations of the jacket. His first insight into the suit's adaptability is the incorporation of a denim shirt and Edward Green Cranleigh brown suede boots which combine perfectly with the unbuttoned jacket, protruding a look of informal and playful elegance.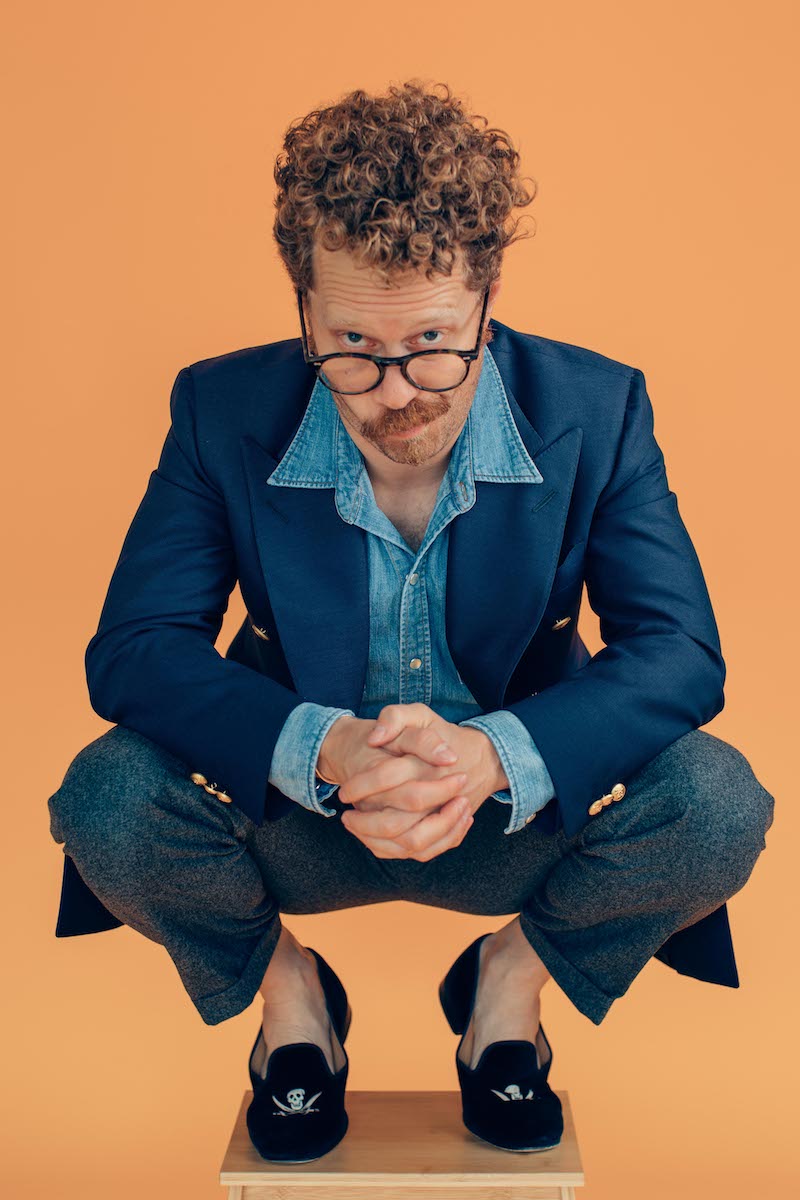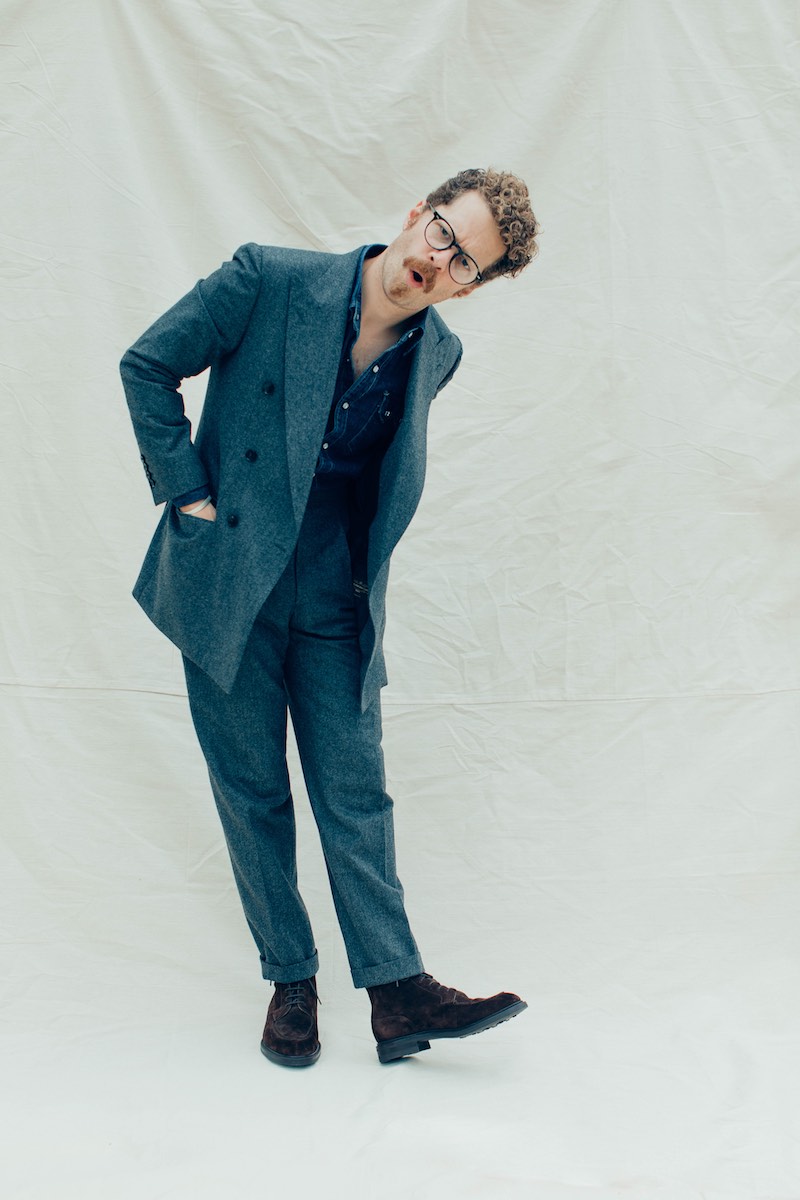 The strategically applied cloth means that there is added drape to the suit. When worn underneath an overcoat like Jamie has, it means the silhouette of the suit doesn't get smothered. Not a very tall gentleman at 5'9 and only 10st, Jamie wears a 36 jacket and size 30 trousers and is a great example of how the drape is kept intact, whatever your height or weight. Anyone from the long-established and doctrinal code of tailoring will be happy to see full use of the jacket's buttons, where his neat shirt and tie really demonstrates the stylistic quality of the fusion of British and Neapolitan tailoring; in this case with its wider than usual peak lapel and spalla camicia shoulder.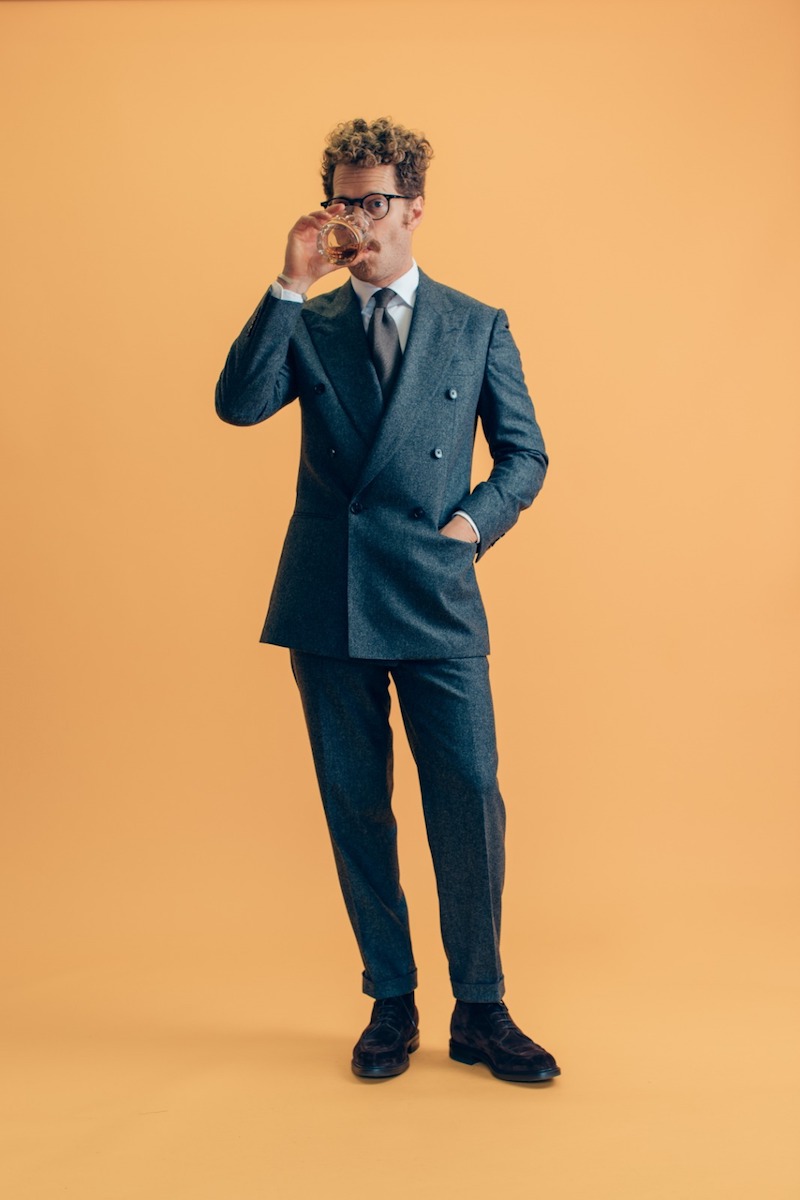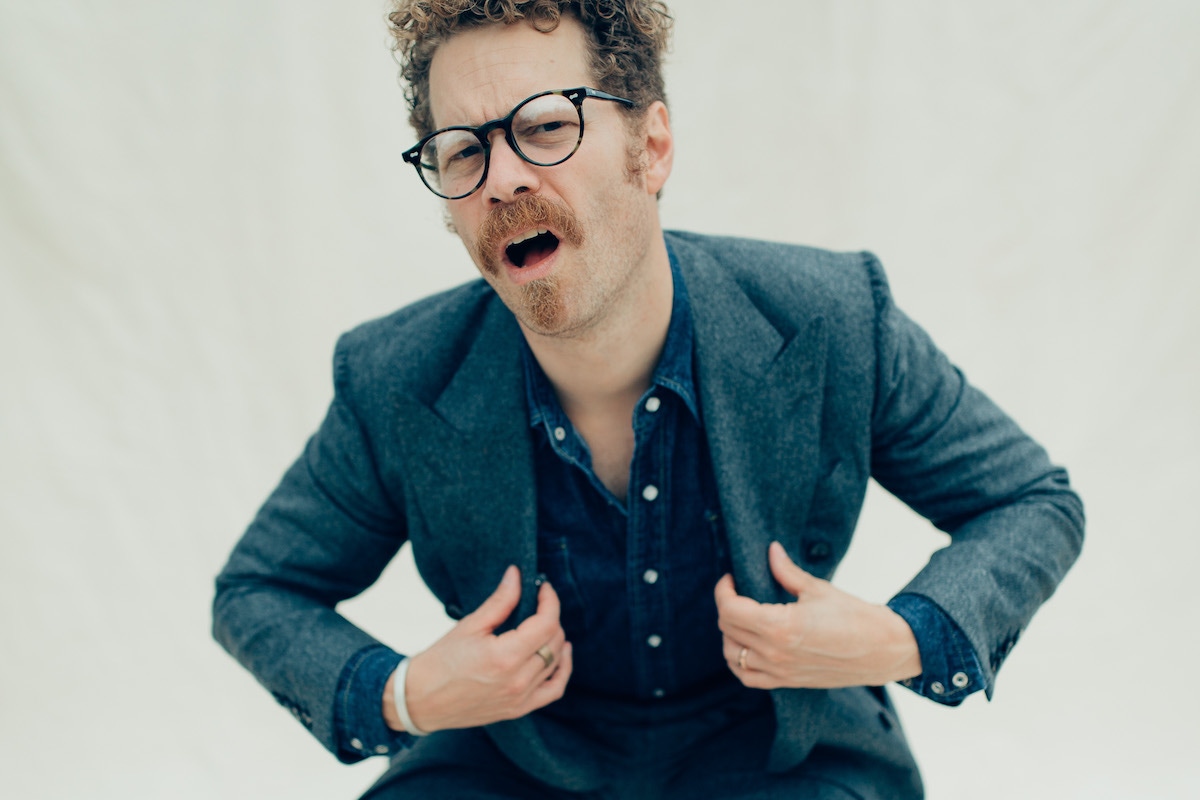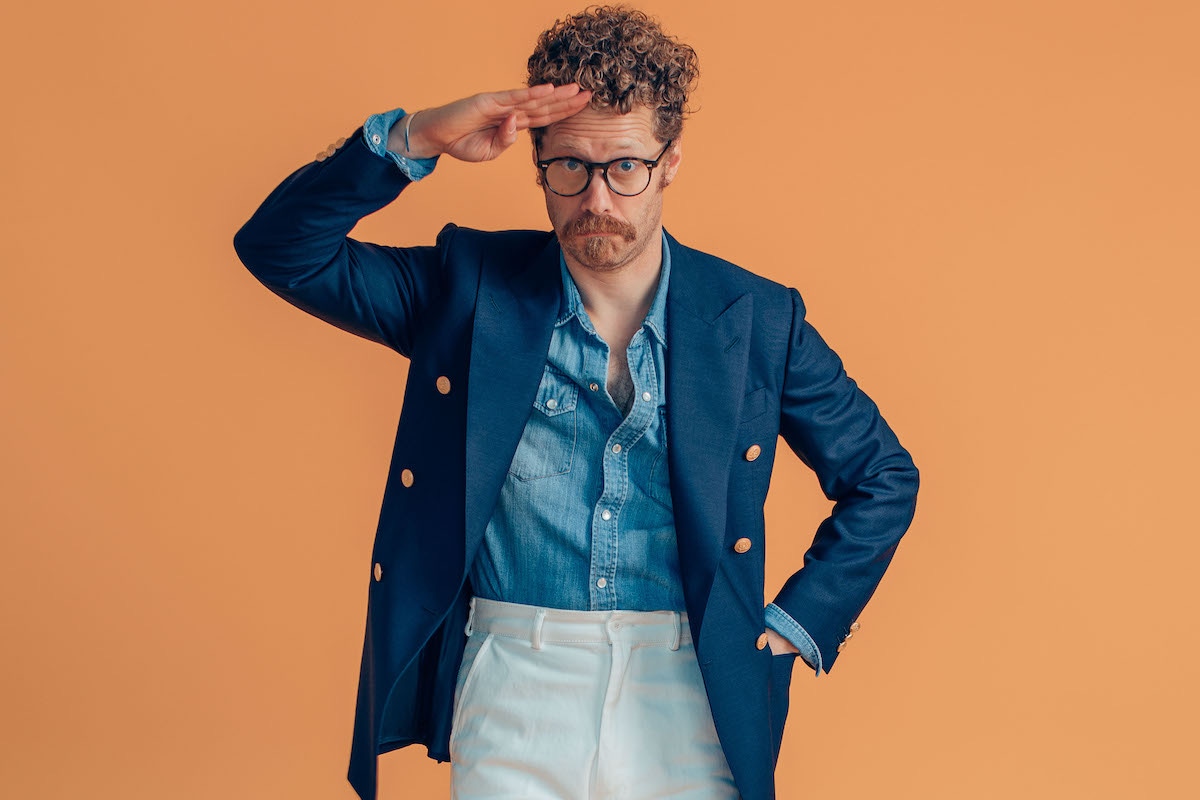 A respected proprietor of denim and carefree incorporator of the dyed cotton, Jamie wears the grey flannel trousers with a denim shirt that has its collar beautifully overlapping the lapels of one of The Rake Tailored Garments other creations, the navy double-breasted 4-ply blazer. Inspired by Prince Michael of Kent's collection of the blazer, it is here you can succinctly see the advantages of brilliantly executing an aesthetic drawn upon a fusion of English, Italian and French culture. Whatever your individualistic style, the crux of this invention from The Rake Tailored Garments - as perfectly embodied by Jamie is that the prospects of unstuffy, irrepressible elegance without losing any originality are very high with how you choose to wear any one of The Rake Tailored Garments.