Jan Leslie: Vibrantly Linked to Luxury
Using her abiding dexterity to re-interpret the world around her, Jan Leslie creates beautifully intricate and artful jewellery that makes for a most unique addition to any outfit.
You can be sure someone has given it their all when they sacrifice everything they've built to pursue their dreams. This is exactly what Jan Leslie (owner of the jewellery line of her own name) did after working in some of London's most reputed finance companies. Eighteen years later, it seems to have paid off - not just because Jan works tirelessly, but also because of her vision to produce classic, luxurious pieces that attract attention whenever worn. The result is a high-quality jewellery line characterised by vibrant hand-painted enamel and semi-precious stones. Such materials are best appreciated in Jan's collection of cufflinks or bracelets – where their unique and natural appearance add something tasteful to each outfit. They manage to be both eye-catching and subtle, striking that ideal middle-ground that many seek out in jewellery, but rarely find.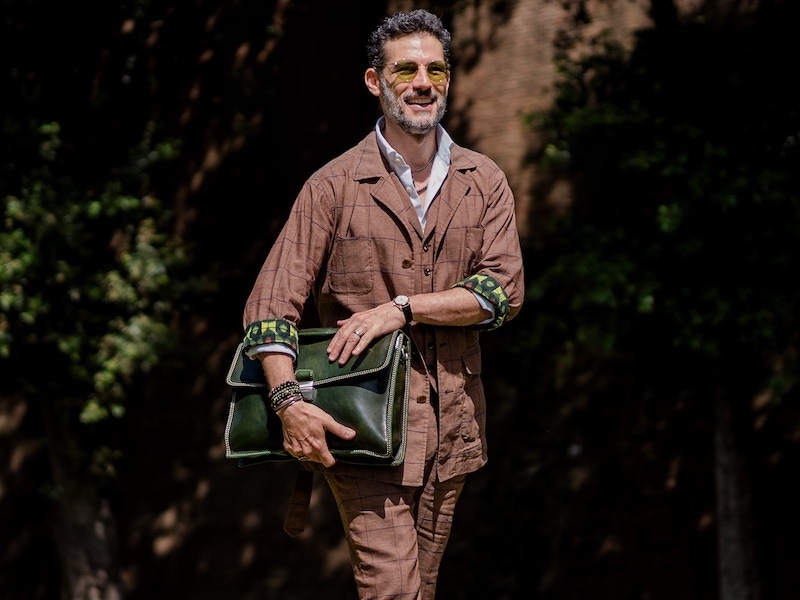 Roger Mazzeo in Jan Leslie accessories and outfit by Caruso. Photograph courtesy of Fabrizio di Paolo. It all comes down to Jan's vision. Take the sterling silver, hand-painted enamel collection (produced with classic artisanal methods). Her and her team begin the creative process by studying the subject – whether it is an insect, animal, or otherwise, and then sculpt a wax prototype in polished sterling silver. Each is individualised through the team's technique of hand painting layers of enamel, which creates, as they themselves describe, 'a desired blend of colour and luminescence'. This kind of painstaking process converts each piece of Jan's jewellery, and accessories, into a piece of art. In fact, art is the best way to describe one of Jan Leslie's creations - she has been described as 'artful' herself – someone who draws on various influences, is inspired, and sells her work in small batches at hand-picked outlets around the world. Devoted followers proudly collect the cufflinks; a house speciality. To wear a Jan Leslie accessory is to be in very informed company, indeed.