Jet Set Gigolos
Richard Gere made swanning around a major metropolis, earning a decent living as a male escort, look easy. But that's just fiction, right? Well, not exactly. With not just a sliver of envy, the rake profiles the most  prolific super fly guys ever to swagger the planet.
It remains one of the last great taboos of sexual politics - but is it any shallower to be attracted to wealth than to beauty? Every relationship is, to some extent, a bargain, a weighing up of goods, talents and services offered, and for the very wealthy or very beautiful, the difference is simply that the odds are higher. An Onassis or Getty will never know for sure that they are loved for their wit and sex appeal rather than their house in Mustique, just as a supermodel will never know if her sparkling personality and way with an anecdote really are as important to her lead-guitarist husband as her catwalk-ready physique. And just as there will always be rock stars for models, there will always be gigolos for heiresses: men who see that their greatest talent is to please women, and who choose to make it their profession - some with a little more dedication and success than others.
Such as Porfirio Rubirosa Ariza, for instance. If ever a man made the most of what he had, it was surely 'Rubi'. This Dominican diplomat married two of the richest women in the world, squired pretty much every movie siren of his time, and even survived crossing a ruthless dictator. A Cuban song of the '50s asked '¿Que Es Lo Tuyo, Rubirosa?' ('What Have You Got, Rubirosa?'), and the answer was: all that was needed. He spoke five languages, his manners were elegant, and, though only five foot nine, he was fabulously - and famously - well endowed. Born into a respectable family, he was raised in France, where his father was Chief of the Dominican Embassy. Returning home, he joined the army, then the Presidential Guard, and then the presidential family, marrying the daughter of Rafael Trujillo, the nation's dictator. Such was his charm that even when the marriage ended after six years, he remained in his position as a diplomat. Trujillo said, 'He is good at his job, because women like him and he is a wonderful liar.'
After politics, he tried cinema and Danielle Darrieux, then France's top star, but packed her in for Doris Duke, heiress to the US$100 million R. J. Reynolds tobacco fortune. After 13 months of marriage, he came away with a fishing fleet, numerous sports cars and even a B-25 bomber. His next heiress, Barbara Hutton of the Woolworth dynasty, matched the B-25 and added a coffee plantation and a lump sum of US$2.5 million - this time, for just two months' input. Between those marriages, he managed to find time for Marilyn and Zsa Zsa, Ava Gardner and Eva Perón, Queen Alexandra of Yugoslavia and Empress Soraya of Iran, as well as the wives of friends and acquaintances, most of them drawn from his other passions, polo and car racing. 'The only things that interested me were sports, girls, adventures, celebrities,' he wrote in his memoirs, but he was a man of remarkable energy, even trying married life once more at the age of 47 with 19-year- old French actress Odile Rodin. He died, no doubt thoroughly exhausted, in 1965 when he crashed his Ferrari into a chestnut tree after an all-night celebration of his polo team's victory in the Coupe de France. RIP, a Rake cover star that never was.
'The only things that interested me were sports, girls, adventures, celebrities.' - Porfirio Rubirosa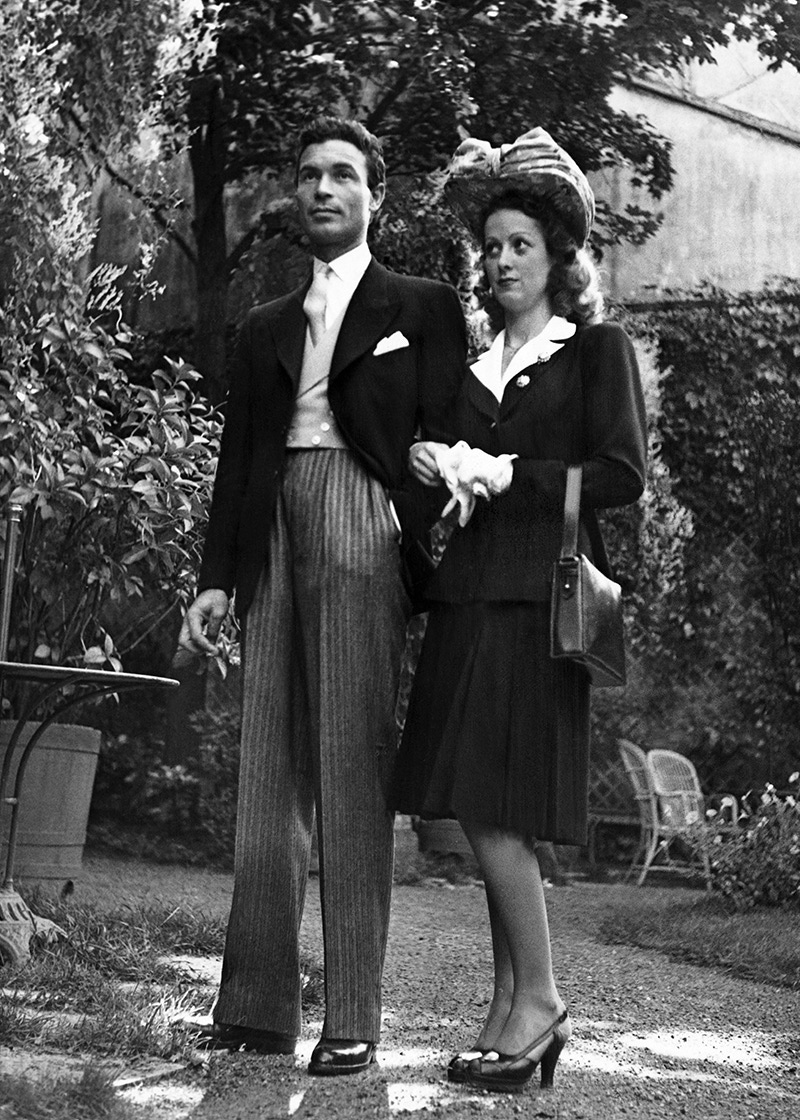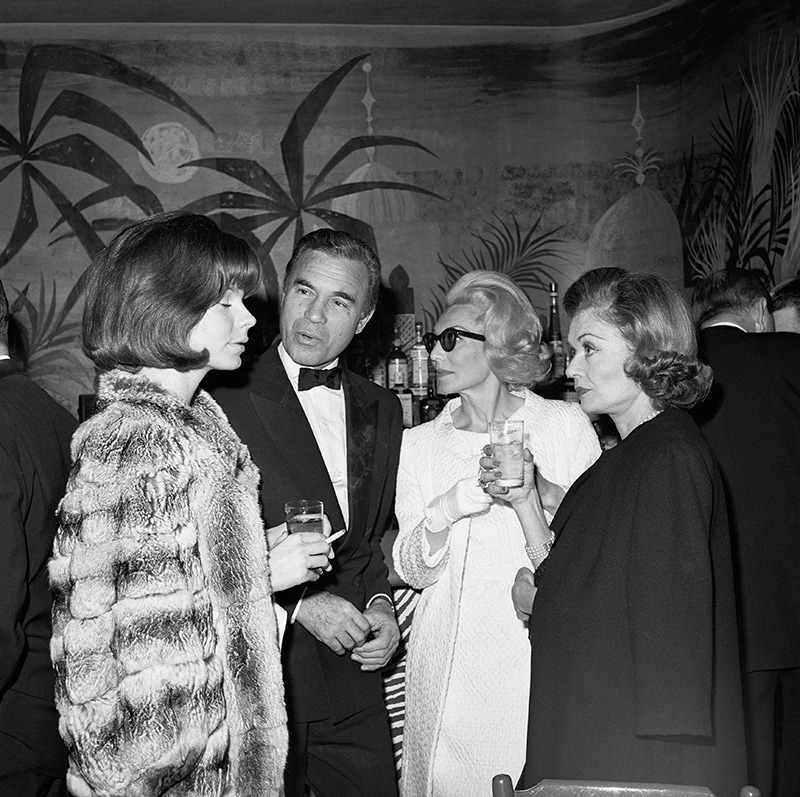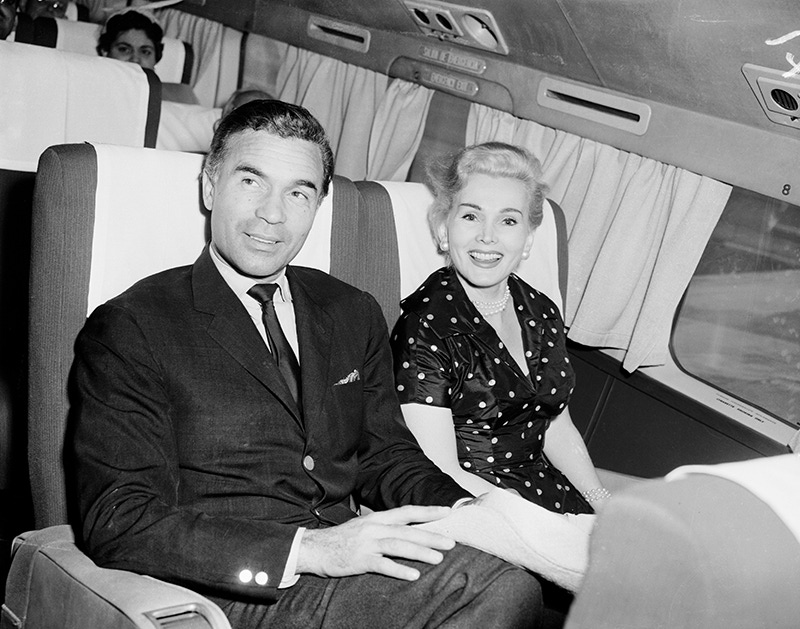 Equally colourful was the life (although not the death) of one Leslie Hutchinson. 'Hutch' was born in a fishing village on the West Indian island of Grenada, and demonstrated his ability on the piano at an early age. Sent to medical school in the United States, he dropped out and headed for Harlem's jazz scene, where his good looks made him popular with a rich crowd headed by the Vanderbilts. They discovered his other gift, which he was happy to share with either gender: actresses Tallulah Bankhead and Merle Oberon were early conquests, and Cole Porter (who wrote 'I'm a Gigolo' about him) and Welsh entertainer Ivor Novello followed soon after.
Settling in London, he was soon one of the most popular entertainers of the time, but still found time to conduct a long affair with Edwina, wife of Lord Louis Mountbatten, who showered him with gifts including a jewel-encrusted gold cigarette case and, word has it, a Cartier-designed diamond-encrusted penis sheath. Not everyone loved him, though: Evelyn Waugh caricatured him unpleasantly in his 1928 novel Decline and Fall, and various husbands and fathers had plenty to hold against him, of course. In 1930, he barely escaped scandal after making a debutante pregnant, and two years later Lord and Lady Mount batten were forced to sue newspaper The People for printing allegations about her 'association with a coloured man'. Though they won the case, Hutchinson was frozen out. He continued to perform in both concert hall and boudoir, but with ever-diminishing rewards. He died in 1969 aged 69, penniless, the father of seven children by six different mothers.
Raymundo de Larrain, meanwhile, was a Chilean who surfaced in Paris in the late 1950s as plain old Raymundo Larrain, a 'nephew' of George de Cuevas - a compatriot to whom he may or may not have been related. Uncle George ran the former Ballet Russe de Monte Carlo (later renamed the Grand Ballet du Marquis de Cuevas), which he had bought with the help of his wife Margaret Strong, granddaughter of John D. Rockefeller Sr. and one of the richest women in the world. Quickly adding a 'de' of his own for suave effect, Raymundo designed costumes and sets, then ran the company after his benefactor's death. When Margaret de Cuevas closed the company, he took up with another patron, Viscountess Jacqueline de Ribes, and when she too tired of the ballet he became a photographer for Vogue and Life. Not long after he was back at Margaret's side, however, by which time his 'aunt' had become something of a Miss Havisham figure - unwashed, caked in powder and shod in bedroom slippers, she was more bag lady than grande dame. He cleaned her up, reintroduced her to society, and then, in 1977, when he was 42 and she 80, he married her. (He even gave her a wheelchair and new teeth for the wedding.) The full details emerged only with her death in 1985 in Madrid, where de Larrain was the Chilean cultural attaché. The de Cuevas children, Elizabeth and John, contested a will leaving everything to her new husband, claiming de Larrain had committed 'a massive fraud on an ageing, physically ill, trusting lady'. He countered that she had felt abandoned by them and that she had already given them enough. After two years, a judgment was made that halved the estate, worth anywhere between US$16 million and US$60 million according to who you believe, between the two parties. De Larrain only had a year to enjoy his half of the loot before dying.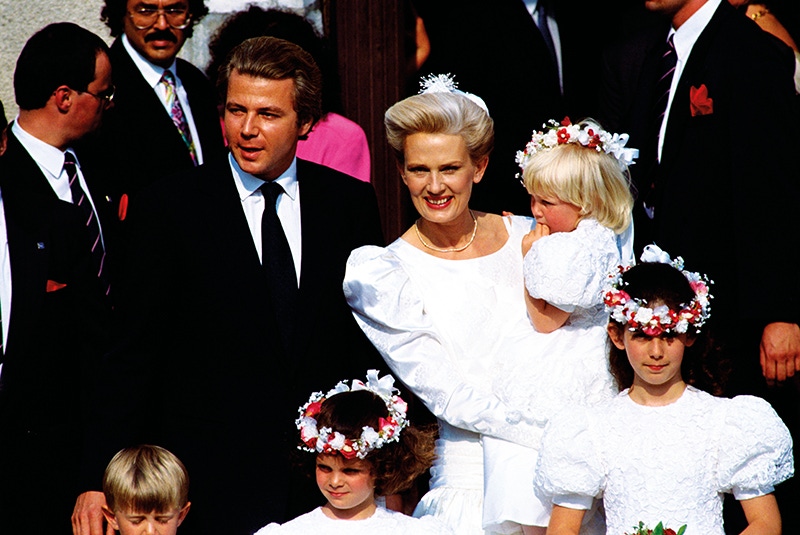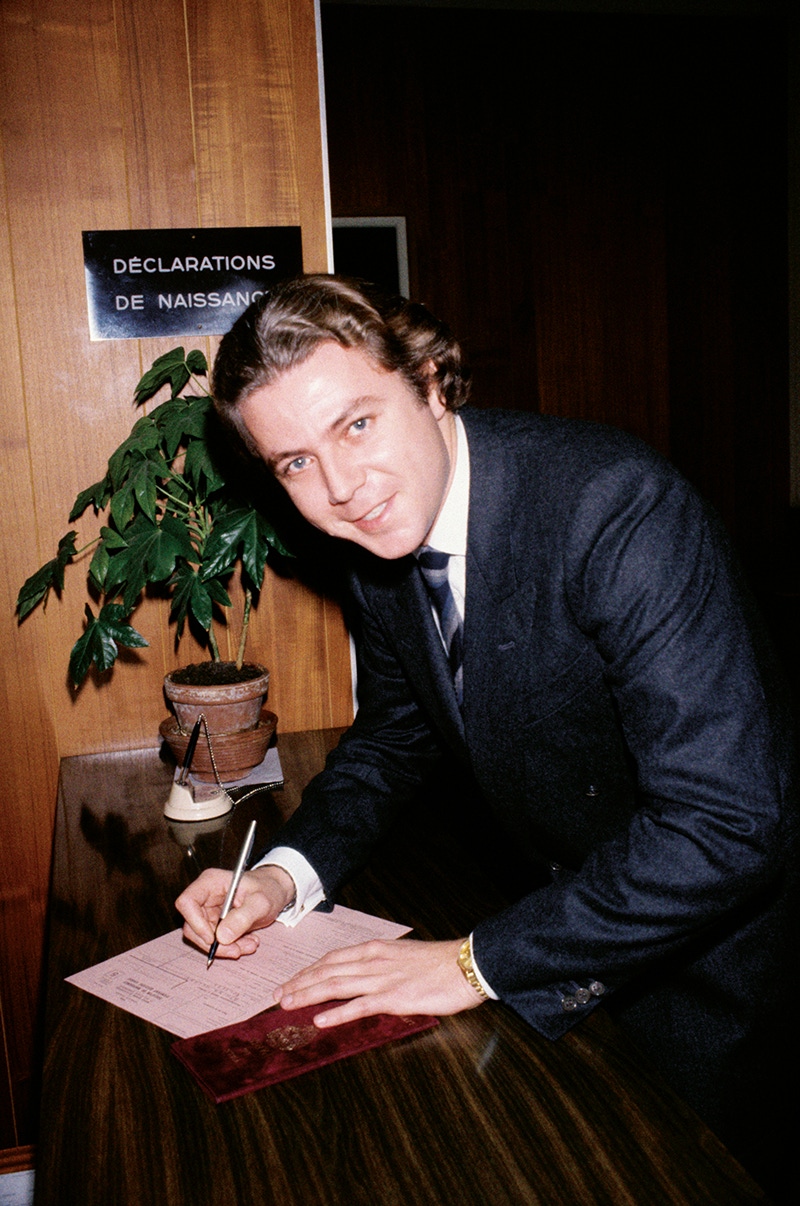 There are some who fit the 'gigolo' tag, and yet would baulk at charges of mercenary behaviour. Take one Thierry Roussel, the fourth and final husband of the late Christina Onassis. Roussel has always protested that the relationship was based not on money but on passion - this despite a Prince Charles-style parallel relationship with his current wife.
'There's no shame in admitting that one loves two women,' Roussel once declared.
In his defence, it should, perhaps, be remembered that he is French. With money on his father's side and position on his mother's (she was the niece of the politician Édouard Grinda), he met Christina in 1972, when still a teenager. Their relationship ended because he was already paired up with Swedish model Marianne 'Gaby' Landhage, but 12 years later, after her third divorce, he was single and they were married in short order. Landhage was soon back, however, and Roussel somehow avoided having to choose between the two women for four years of marriage, seeing his daughter by Christina, Athina Onassis Roussel, born within months of his son by Gaby. 'Christina was the fire; Gaby was the calm. I loved them both passionately,' he later told an interviewer, but when her rival became pregnant again, the heiress began divorce proceedings. Depressed and overweight, she died just months later from a drug-related pulmonary edema. After two years, Roussel married Gaby, whose care of Athina, four at the time of her mother's death, received nothing but praise. His stewardship of her inheritance was less happy - as were his other schemes, which included a modelling agency, boat building, horse breeding and strawberry farming (much to the merriment of friends and observers). In 1999, Athina's trust was transferred to a court-appointed auditing firm. When she inherited it in 2003, she moved to Brazil, where she married an Olympic-class horse rider and is now herself a competition show jumper. Thierry lives on in Switzerland. Another latecomer to the party - not only in terms of era (the 1990s, when even Richard Gere had already been an American Gigolo), but also in terms of his own start - was Shai Shahar. Born in Washington, D.C., he was 35 and had been a soldier, intelligence analyst and freelance journalist, in Israel and then Europe, before it even occurred to him that sex could make him his fortune. His new profession came to him by chance, in 1992. 'I was invited to a lawn party where I met a very sexy green-eyed woman,' he said. 'Over breakfast, she asked if I wouldn't mind going shopping with her, and insisted on buying me a double-breasted blazer.' He steadily upped his game and turned fully pro later that year, going on to sleep with over 500 women (and 40 couples) before his retirement six years later. Some of his clients were famous, but despite making plenty of mileage from his exploits in his later career, he has not named names. Since 1999, he has been a saloon singer and emcee, and lives with a sex expert in Amsterdam. For a gigolo, it's a rare happy ending.