Jon Hamm Has Something on His Mind
What do we see when we look at Jon Hamm? Don Draper? Hollywood royalty? An ideal of fame and fulfilment made flesh? If we look again, we might find a model of contemporary masculinity…
If Jon Hamm's character in 30 Rock is anything to go by — he plays the impossibly handsome Dr. Drew Baird, whose inadequacies are overlooked because of his pulchritudinous presence — he must have it easy in life. After all, he is a wildly successful actor in both dramatic and comic roles, with at least one iconic character, Mad Men's Don Draper, to his name. To be fair to Jon, this isn't an assumption loaded only on his shoulders. Many outside the Hollywood bubble believe that highly paid, beautiful and famous people are living the dream, right? Sorry to break the illusion, but, at least from Hamm's perspective, it is demonstrably false. Public sympathy for the rich and famous is particularly low, and only severe breaches of privacy, usually by the press, result in people seeing the human side of what the masses regard as fantasy figures. Perhaps one of the privileges of editing a magazine like this, and interviewing folk like Hamm, is the insight you gain into personalities who are otherwise worshipped and placed on a pedestal. Hamm has taken the initiative, however, and has spoken out of his own volition. Nothing in our interview, which was unusually open and full of ebullience, is particularly breaking news on the man in question, as he has previously been forthcoming on his demons past and present, an approach that is driven by the enlightened belief that care for your brain is just as vital as any other corporeal care, be it going to the gym, doctor or dentist. Our discussion of men's mental health and the movies was cathartic, and made this interview not just relevant for the current climate but also important, and it is a pleasure to share it with you.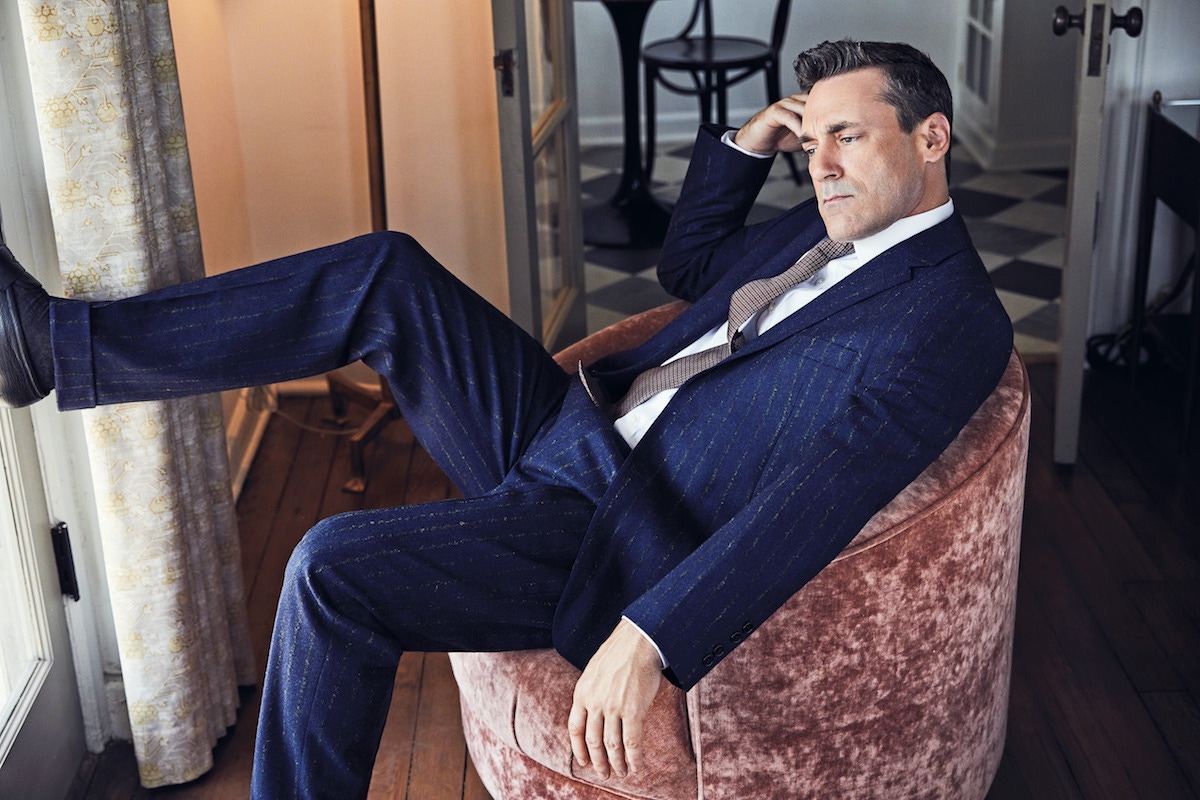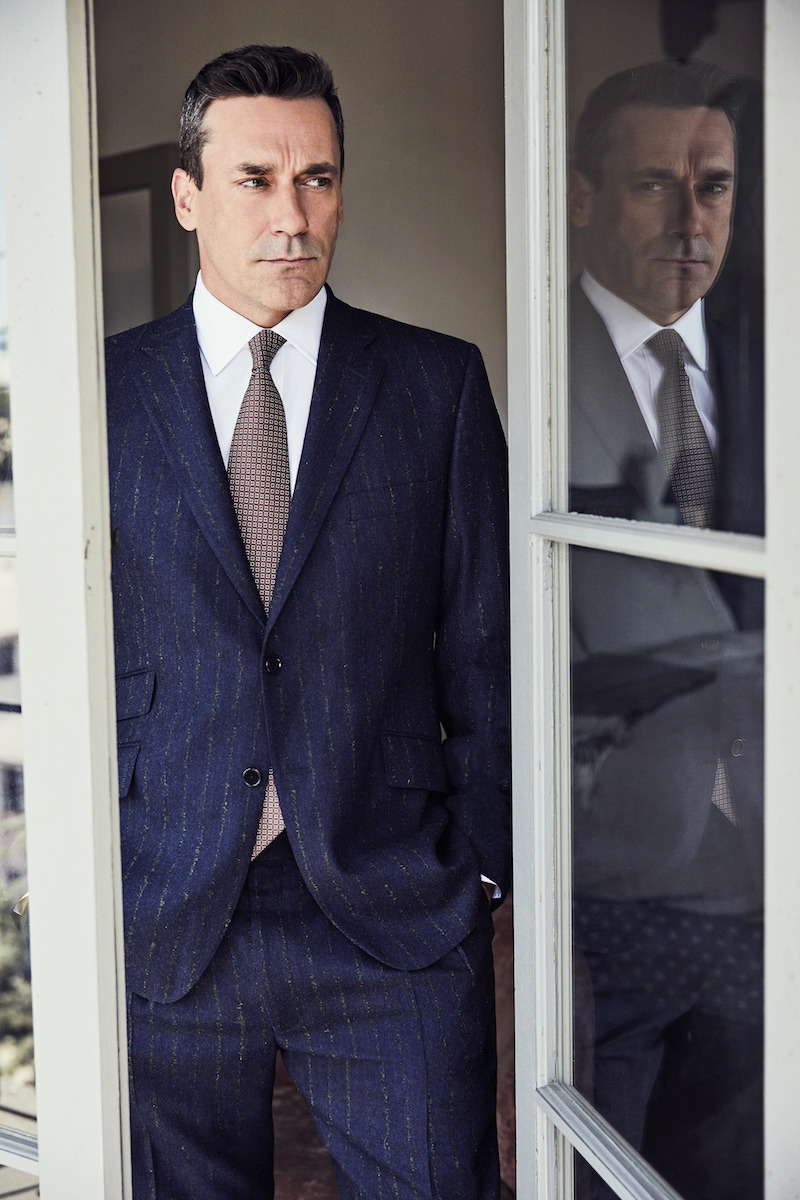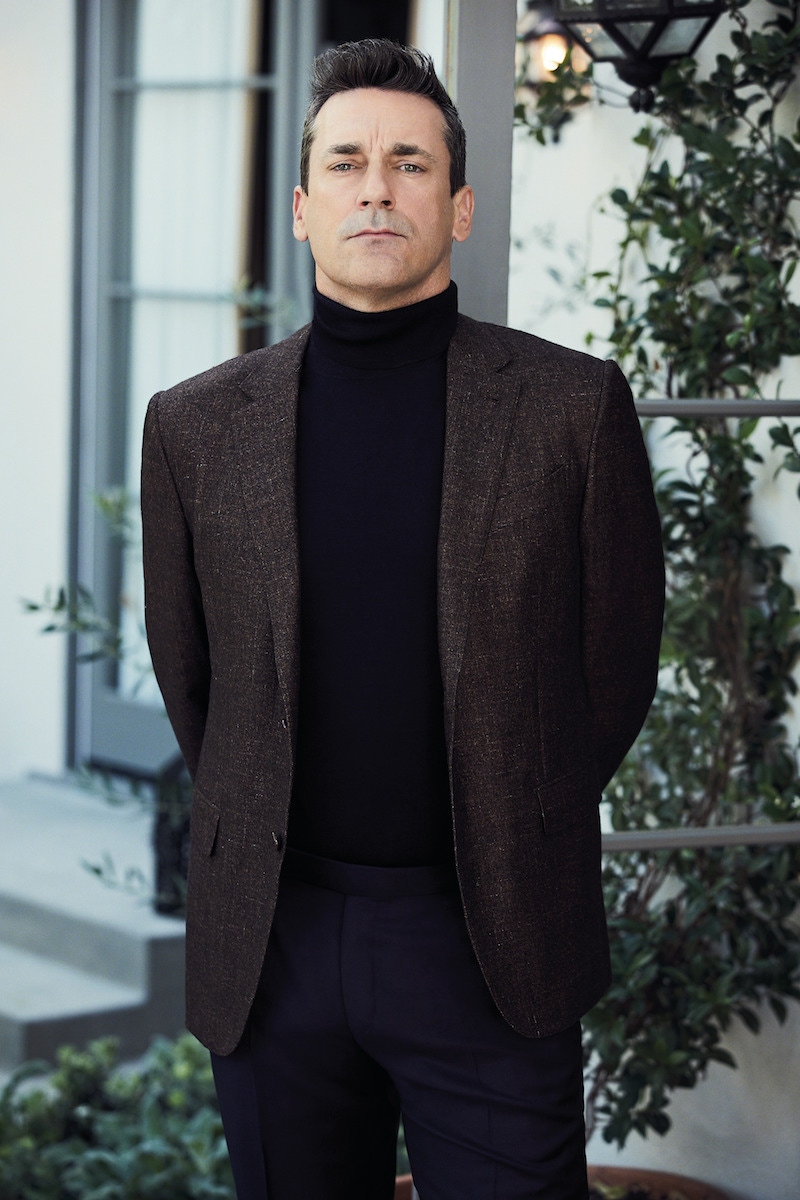 Hamm grew up in St. Louis, Missouri, a city he describes for my benefit as "not dissimilar from being from the Midlands or the Lake District or Wales". It is an industrial town in the heart of America's industrial Midwest, which, in the heyday of rail and trucking, was one of the United States's largest cities. Like many towns that served as hubs for big industry, the invention of air travel undermined its relevance. As Hamm says, "it became a poster child of what was known as 'flyover country' as the world of air travel became more prevalent". His parents divorced when he was two, but his early childhood was seemingly functional and normal, and his social life was more or less what any parent would want for their child. "Growing up there was great, because you had an opportunity to be a kid far longer than anywhere else," he says. "You'd have this roving pack of children that would run around and create their own games and social strata and fun, and I was a part of that. My parents divorced when I was two so I kind of grew up by myself. I had this wild group of friends, who I am friends with to this day, and we just played together, and that was a big part of engendering in myself a sense of, 'let's make fun of what we've got'. It was delightful being a kid in the middle of that, not a lot of pressure, not a lot of scrutiny, plenty of opportunities to fall down, pick yourself up and dust yourself off. These things are useful when pursuing a career in acting." In hindsight this may be an astute observation, but at the time Hamm's future was up in the air, for a few reasons. The first was that he was at a school in St. Louis — the same to which he would eventually return to teach — that promoted and encouraged his talent in sport as well as acting, and at one point he had ambitions to move into sport. "I wanted to be a professional baseball player," he says. The second reason, which would play a more profound role in his future, was the death of his mother from cancer when he was 10 years old. His childhood nirvana was replaced by what Hamm describes as the "practical, very western, particularly no-nonsense" attitudes of early eighties Missouri — in other words, the care for a young boy who had just lost his mother was by today's standards shockingly cold-hearted. He says: "I was given a book, and the book was entitled
What To Do When a Parent Dies,
and I was told to read the book, which I did, and that was it — that was the sum total of my therapy to deal with my mother passing away at 10. Because that was just how things were done then. I remember thinking then that this was not even remotely efficient or appropriate. It was radically inadequate." Read the full interview with Jon in Issue 67 of 
The Rake
 - on newsstands 5th December. Subscribe 
here

.