Why one Joshua Ellis scarf is never enough
The woollen textiles manufacturer uses some of the finest fibres in the world to create accessories we can't stop wearing
The British fashion and textiles industry need more support than ever before, so if you're going to invest, it may as well be in something so soft you won't want to take it off, and so high-quality you won't ever need to. 
Joshua Ellis' Yorkshire mill was established in 1767, but 250 years later the manufacturer frequently tops '2020's best' lists covering everything from menswear to scarves. The textile producer works predominantly with cashmere, wool, camel hair and vicuña, using expertise from in-house fibre specialists to ensure only the finest make it to production. Every Joshua Ellis accessory – be it scarf, stole or throw – is made up of natural fibres that are washed, burst, teaselled, cropped and pressed in the mill's 21-step process. 
Then, the fibres are woven and knitted into collections whose quality is of such renown that Joshua Ellis has previously collaborated with Simon Crompton of Permanent Style on a three-piece capsule of jackets, a handful of hats for Lock & Co and accessories for J Crew. All of them employed the brand's exclusive Escorial wool, a rare and luxurious fibre from small sheep that originated in Spain, and today can only be found in Australia and New Zealand.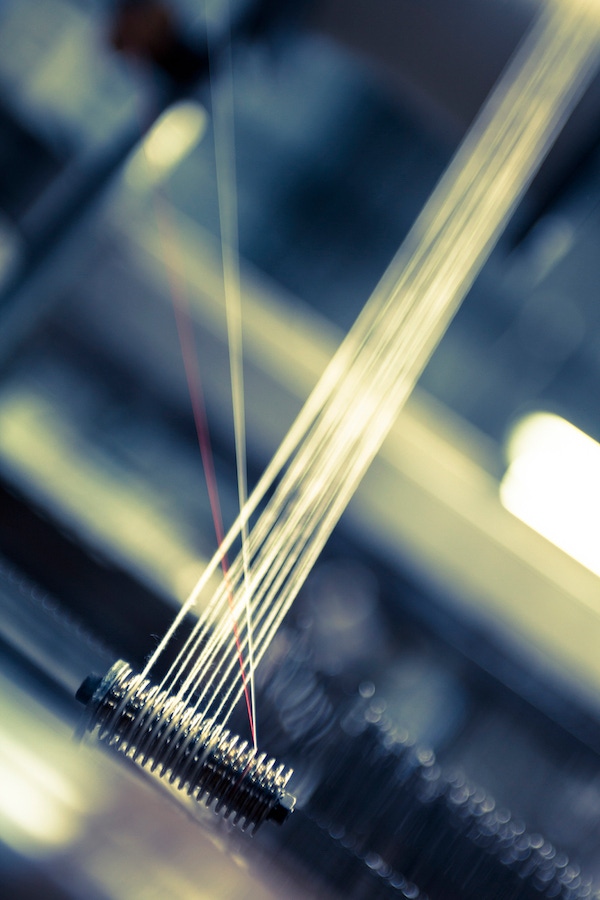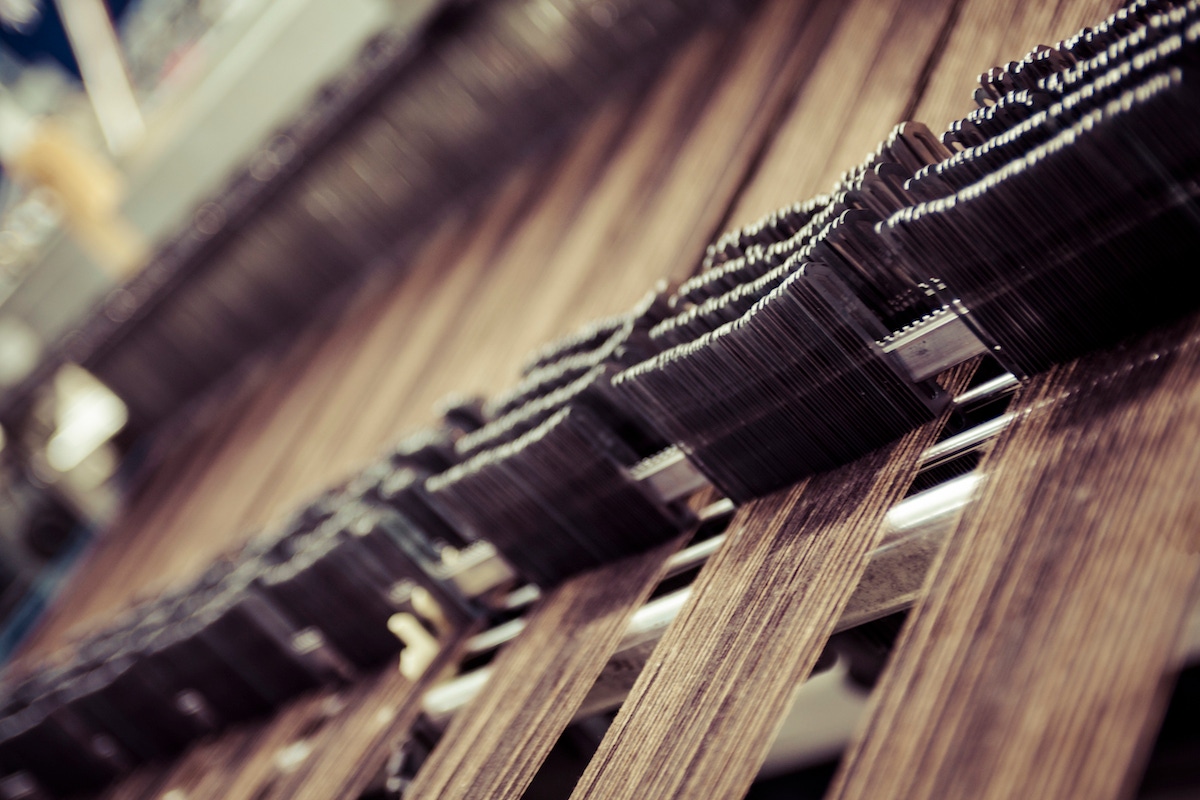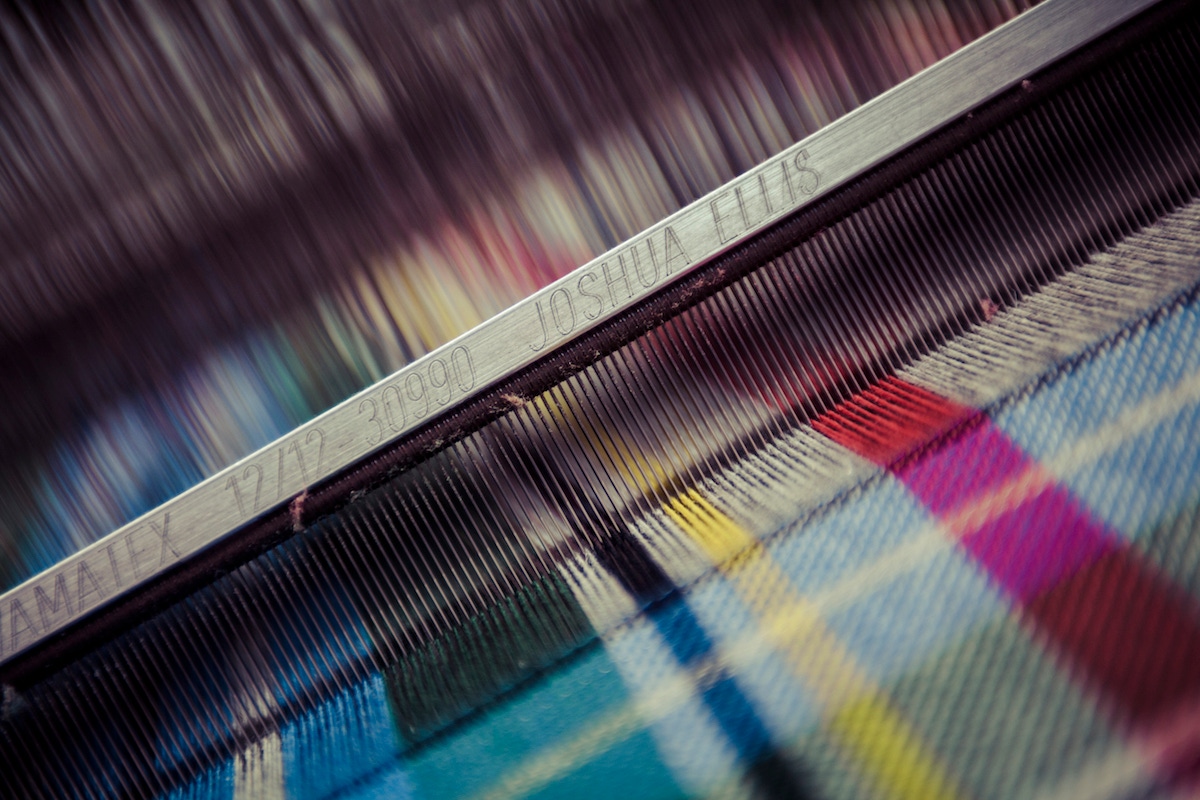 At the family owned and operated mill, 35 craftspeople boast a combined total of 1150 years experience in the textiles industry, with skills passed through generations. This heritage is honoured in every one of Joshua Ellis' products, which play on traditional cloth designs such as Prince of Wales checks, Glen checks, Black Watch tartan and houndstooth, but made wearable for a modern-day wardrobe with tonal palettes and bolts of contemporary colour.
We at The Rake believe we can never have enough scarves: the underrated accessory not only reduces our exposure to the chill when autumn slips into winter and frost, wind, drizzle and downpours become irritations we must factor into our daily lives and dress codes. But they also have the power to uplift an outfit from simple to elegant, from plain to polished, and can provide a subtle nod to passing trends whilst remaining timeless in their own right. 
Take, for example, Joshua Ellis' Autumn/Winter collection. A navy blue pin-striped brushed cashmere scarf makes us hanker after our best business suits, and whilst now doesn't feel like the time to be in a two-piece, a length of cosy cashmere helps us get our tailoring kicks in a softer, yet still sophisticated, way. A variety of grey and brown checked options come shot through with electric cobalt, bright yellow and zingy orange, an antidote to the ever-darker nights and greyer days, and double-faced designs come in versatile tones of khaki, taupe and navy. As the UK faces a second lockdown, the rules dictate that we must spend more time outside than ever if we want to socialise at all, and while our inclement weather means it might not sound like the most appealing option, armed with a Joshua Ellis scarf (or three), we find ourselves looking forward to dressing up for the occasion.