King of The Court: London's Coolest New Members' Club
Move out of the way Clubland, there's a new members' haunt in (London) town…
Few members' clubs can lay claim to having a location that's played a key role in influencing popular British culture as the newly-opened and exclusive club The Court, which is located on Kingly Street in the old The Bag O'Nails premises. A once-upon-a-time hot-spot for musicians, celebrities and their intoxicated entourages throughout the 1960s and 1970s, it was frequented by the likes of Jimi Hendrix, Tom Jones and The Who. It was also where Paul McCartney, the frontman to arguably the greatest band ever, met his first wife, Linda.
Orchestrated by Harry Mead, the founder and attentive host with a remarkable eye for detail, the site has gone through a complete makeover. From what was a dated, dusty and decrepit club, Mead has given it a new lease of life that has clear nods towards the Art Deco movement but with a contemporary twist. With marbled tables and floors meeting midnight red and blue velvet low-back armchairs and sofas, it's a relaxed setting with an undeniable opulence. Retaining elements of its musical heritage, at the far end is a spotlit stage, upon which live music is performed each evening on a Liberace-esque white piano. There's a cool rota of singers and musicians: starting at 9pm with smooth jazz, the BPMs are ramped-up slowly and come midnight, it's party anthems that will have you singing along at your table till closing time at 3am.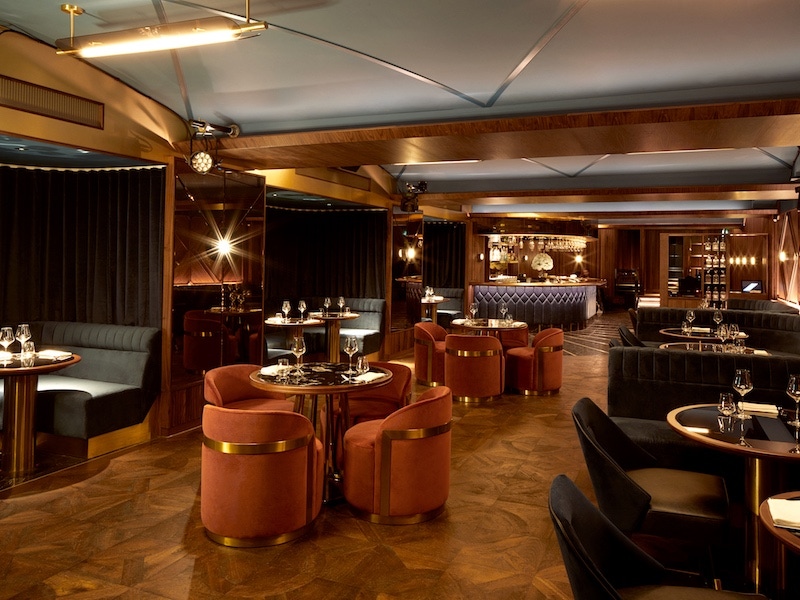 The Court is also home to one of London's most exciting restaurants, with a menu designed by Tom Sellers, one of the youngest chefs to ever be awarded a Michelin Star. The dishes are seasonal, but expect the crowd-pleasers such as perfectly-seasoned, mouth-watering sous-vide fillet steaks, creamy English burrata and intriguing delights such as beef donuts. I can confirm that they're as bizarrely delicious as they sound. To quench your thirst, there's an exceptional curved bar with custom cocktails designed by the award-winning mixologist Ryan Chetiyawardana. Served by waiters in bespoke Joshua Kane suits, a highlight is the Court 75. It consists of Câna Brava 3-year-old rum, yuzu, vanilla and Champagne — a fine way to kickstart an evening's proceedings (but woe betide you if you find yourself finishing the evening on them). If that and the other options don't appeal to you, how about a snaquiri? The Court has a founder that understands the key ingredients to a great night out, with an appetiser of a dark rum daiquiri while you survey the menu.
Speaking with Mead, it's evident that he cares just as much about the hand soap (it's Byredo, for those wondering) as he does the art on the wall. Currently, there are Bradley Theodore canvases hanging proudly and adding another dimension to the space. If you're unaware of Bradley, his style is energetic, vibrant and Basquiat-like, further underlining the juxtaposition of old and new. 
Overall, what Mead has created is a late-night spot that Central London has been missing for years (garish and tacky nightclubs with glue-like floorings don't count). It's a nostalgic throwback to bygone member's clubs where there was a personal touch and the host would be on-hand each and every evening. It's an inclusive club that should be considered a reliable port of call in town and there's no doubt in our mind that The Court is destined for greatness. With membership at £600 per annum, considering the opening hours and the reasonably priced food and drinks, and that you can bring as many friends as you'd like as long as you can fit around a table, The Court is undoubtedly London's coolest new venue.
To register your interest, head to 
www.thecourt.co.uk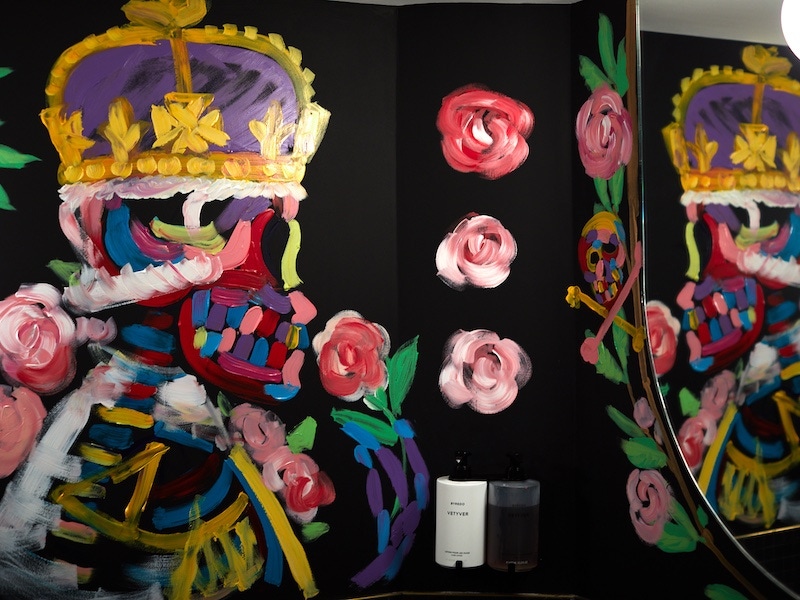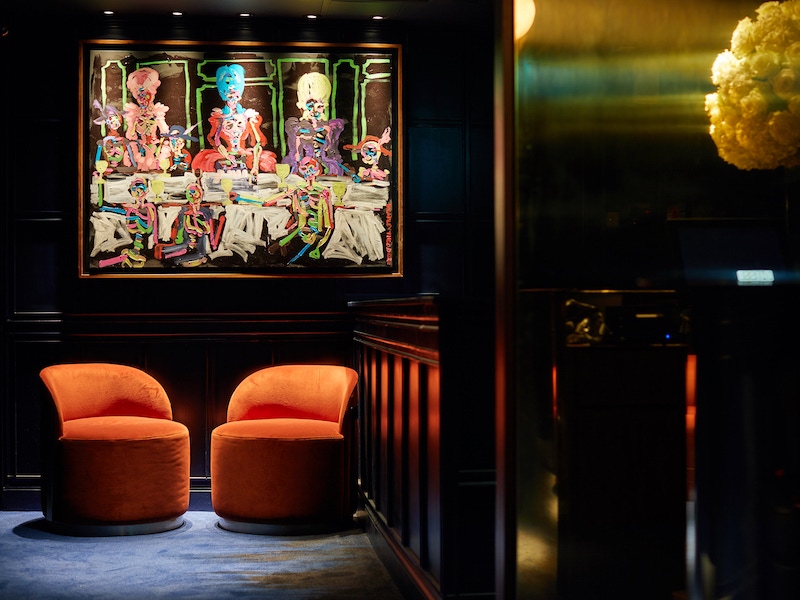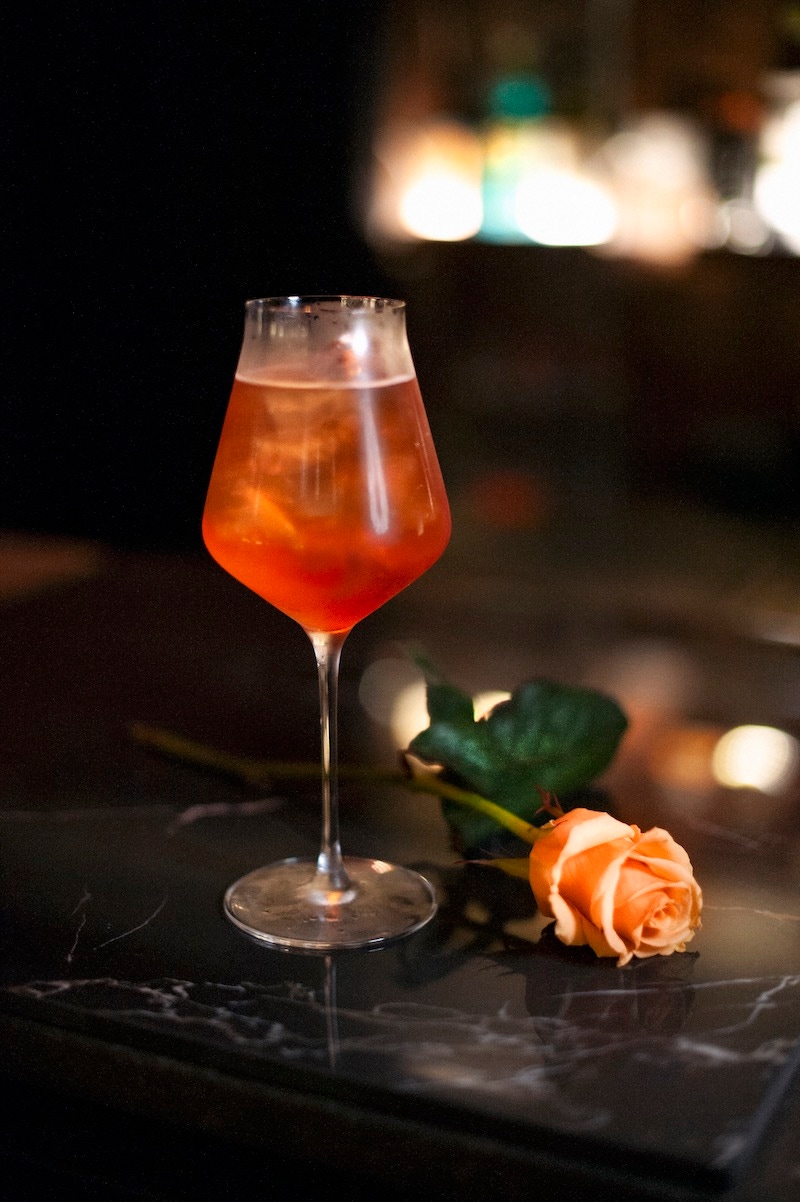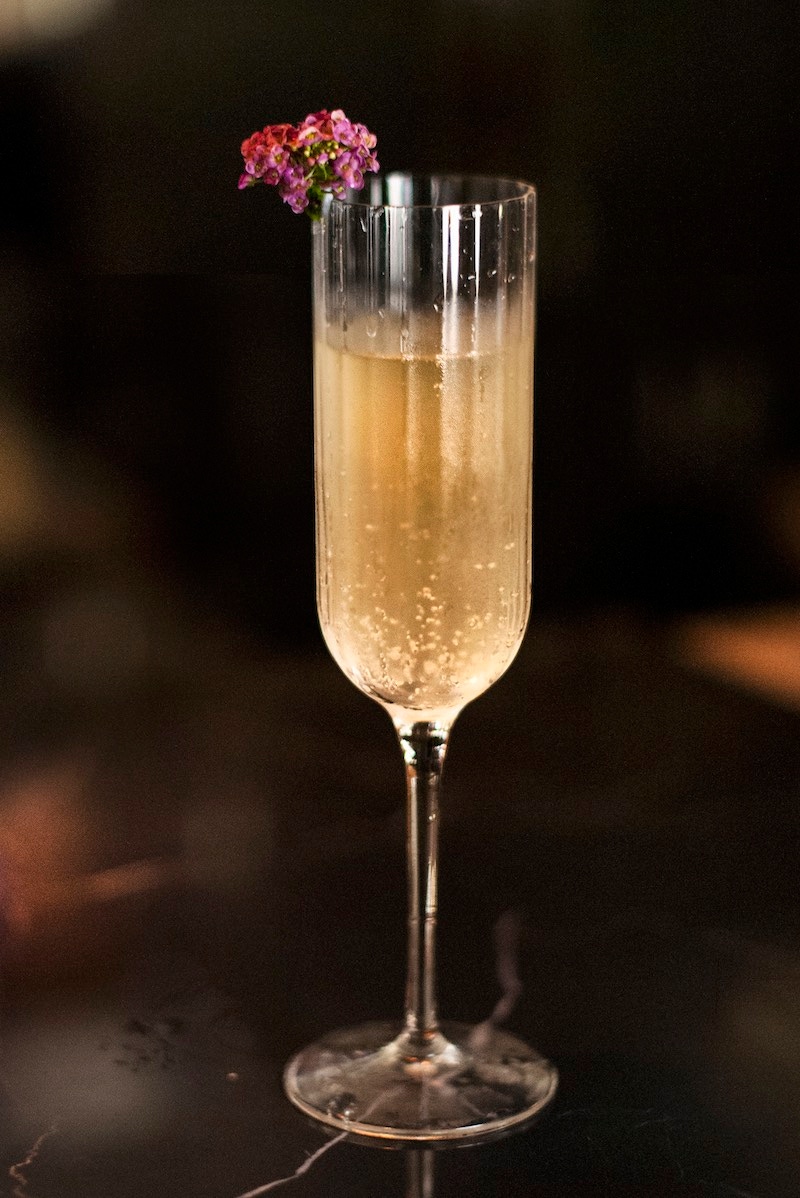 Heading out for dinner? Here's what to wear...