Kirk Originals: Sunglasses for Rainy Days
Meticulously made, the Kirk Originals Made in England range is for the city-dweller who wants to look cool and isn't afraid to stand out from the crowd with a bold accessory.
At the bar on the fourth floor of the perennial emporium Fortnum & Mason, Gordon Ritchie gives it to me straight as to why I, or anyone for that matter, should wear Kirk Originals: "It doesn't have to be sunny to wear Kirk Originals, Ben. You wear Kirk Originals because you want to look fucking cool." Please excuse the profanities, but they are indeed fucking cool. In little over a year, the brand has positioned itself as a doyen in men's eyewear, celebrated for their bespoke-like make, bold frames and, as the polymath of menswear Nick Wooster describes, "rainy day lenses."
Kirk Originals was established in 1992 but it can trace its roots back to 1919 when the innovative button and clothing manufacturing Kirk family began to reassemble sewing machines into cutting machines. Constantly innovating, they took out around 12 design patents in eyewear, including the development of adjustable nose pads. "We recently found the documents for the patents and there was this big stamp on the nose pads patent saying 'Fee Not Paid'. So, they never actually registered the patent and it could have been a totally different story," Gordon reveals. However, rather than losing out on what would be a fortune of gargantuan proportions, in a lot of ways the unpaid fee is a blessing in disguise.
Up until the 1970s, the Kirk family was arguably London's most prominent eyewear manufacturer. Following the end of world war two, sunglasses became fashionable, and in conjunction with the readily available access to plastic and a growing feeling of western optimism, frames became bigger, badder and bolder, and there's no denying that the 1950s and 1960s were sunglasses' golden period.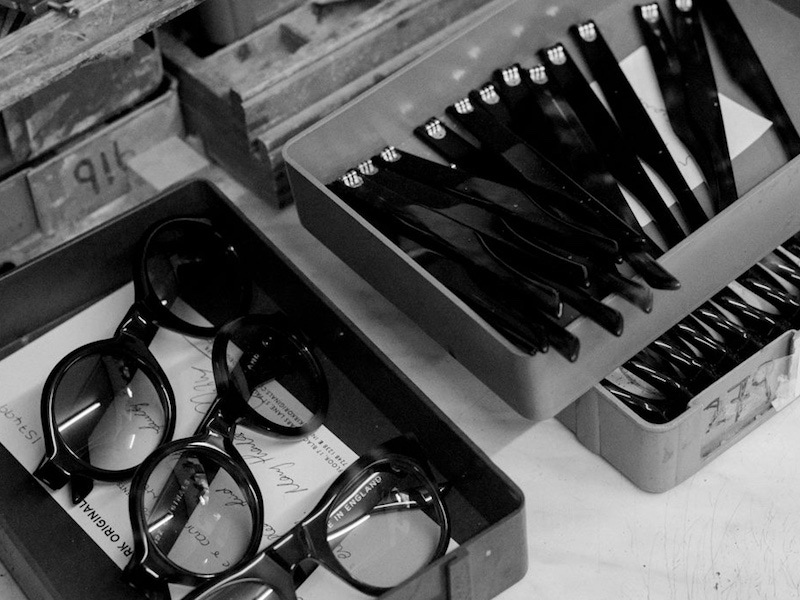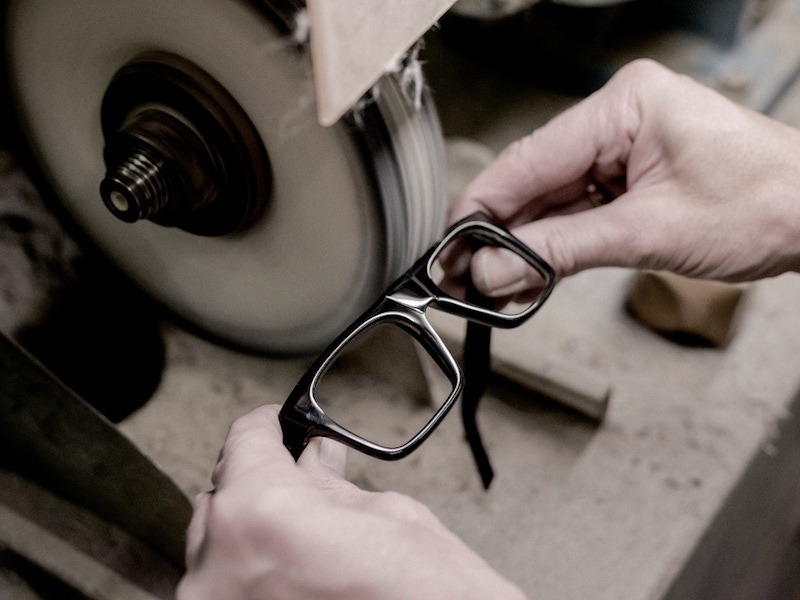 During the 1970s and 1980s, no one's sure what happened to the Kirk family's eyewear empire and it ceased to be. Then, in the early 1990s, the great-grandson of the founding family, innocently stumbled across a dusty and neglected trunk in his family's attic. More treasure chest than a trunk, inside was a vast collection of original and intact frames from the aforementioned heyday. He then took them to various men's clothing stores in London and started selling them as 'vintage frames'. "It was a big success," says Gordon. "But he began to run out of stock. So, he realised he needed to set up a workshop and start making them again." Rather than recreating the frames of past, he used them as inspiration and used new materials and started adding colour into the lenses which at the time was a profound idea.
Throughout the decade and until the early stages of the 2000s when the company fell into a fallow period, everyone wore Kirk Originals. "It became really cool in the London club scene, worn by all of the popular DJs and bands. Brit pop then came along and Liam Gallagher, Morrissey, Jarvis Cocker, Paul Weller were all wearing Kirk." What drove these characters to don Kirk Originals, Gordon firmly believes is to do with strength. "I think he [Liam Gallagher] liked it because it was a strong look. Because they're a little bit oversized and a little bit more substantial. At Kirk, we always say that they are for strong characters, and Liam Gallagher is one strong character." I don't think anyone can argue with that statement.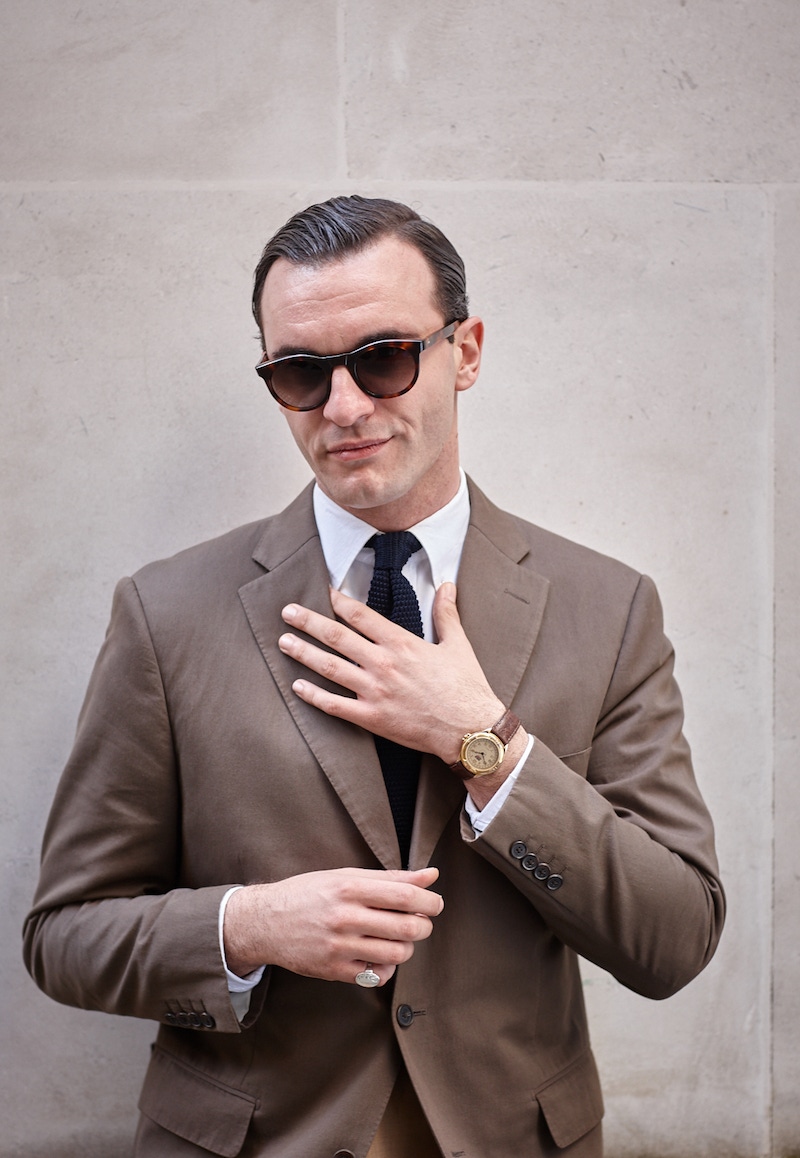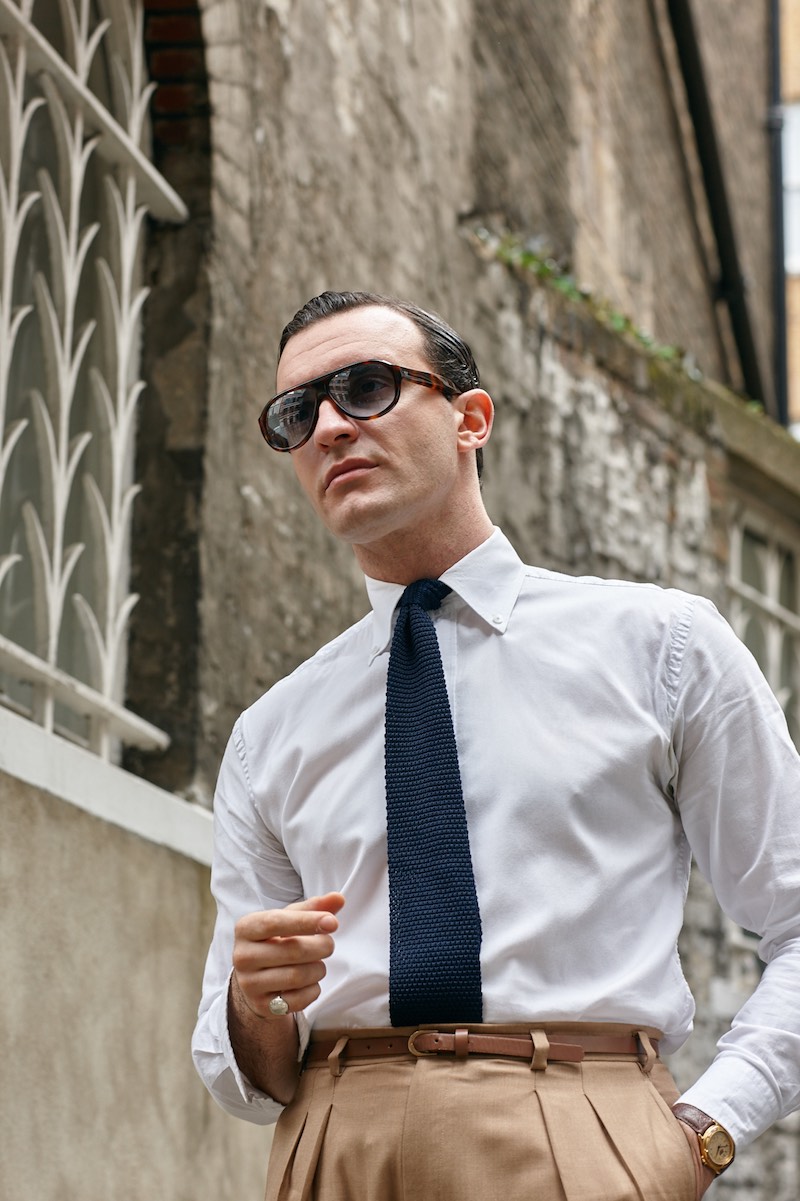 During the early part of this decade, Kirk Originals almost ceased to be, continuing to produce eyewear but not to the same effect or standards. That's when Gordon, who has a sterling reputation for repositioning British heritage brands in the market, comes in to play. "To me, it was more about its connections to British youth culture. That's what really appealed to me," he tells me.
Early last year, Gordon became involved with Mark Brown, Kirk Original's Creative Director, and searched long and hard for a maker in England who could get to work and produce Kirk Originals to an even more exceptional standard of craft. They found one "a quick train journey away from London", he says elusively, and low and behold it was the same workshop that produced frames for Kirk Originals back in 1992. "It felt very synchronistic," describes Gordon. Amazingly, the head craftsman entered the little-known workshop as an apprentice 25 years previously and for the most part of this century, it was taking care of repairs and the occasional bespoke commission. Today, they're busier than they have been in over 10 years and produce 60 to 90 pairs a month, which is not even a drop in the ocean compared to other eyewear brands.
Kirk Originals sunglasses are of course expensive, but, when you take into consideration the processes and the fact that each and every pair is made totally by scratch and on an equal plateau to bespoke, you get more than what you pay for. Each pair takes a total of 72 to hours to make. The acetate frames come from Mazzucchelli, a sixth generation producer founded in 1849, and each craftsman carves the frames out from a solid block, rather than a sheet, which is what most makers use. One should take into consideration the numerous tumbling processes which lends itself to Kirk Original's silky, rounded edges, though. "We wanted a really clean aesthetic, so there are no visible pins or decorations on the front," Gordon says, which allows the frames to do the talking.
The model names of the Kirk Originals Made in England range take cues from icons of past, such as Cary Grant in North by Northwest and Terrance Stamp. They're meticulously crafted and don't conform to the standard restraints of sunglasses. You can wear them whenever you want from sunrise to the following sunrise, which is due to the deliberate use of paler lenses. As Gordon aptly puts it, he sees Kirk Originals as a relation to Northampton-made shoes or a Savile Row suit: "You should finish off that look in the right way, with accessories that boast commensurate design pedigree." Kirk Originals isn't a resort or beach brand, it's the brand for the city dweller, who goes about his day in a considered and confident fashion and who doesn't shy from from being bold and making a statement. 
You can explore the rest of our sunglasses offering
here
.