Knight Rider
Sir Jackie Stewart tells The Rake why he believes nuclear energy is the way forward for Formula 1, and which of his treasured Rolex watches he'd keep if he had to give the rest away...
I make no secret of my loyalty and love for the house of Wilsdorf. In fact, if you cut me in half, I suspect it would say ROLEX TUDOR around the circumference of my core, much like a stick of Blackpool rock. In light of this mono-focus, I think I secretly believe that I am the biggest fan of the Genevan maison. However, during a delightful lunch at Silverstone with one of the brand's most established ambassadors, I accept that I met my match. Sir Jackie Stewart is the perfect brand representative, and the evidence for it goes way beyond his bespoke Rolex-embroidered shirts. Stewart believes the brand is one of the greatest ever, and his love of Rolex watches is demonstrated by his vast personal collection.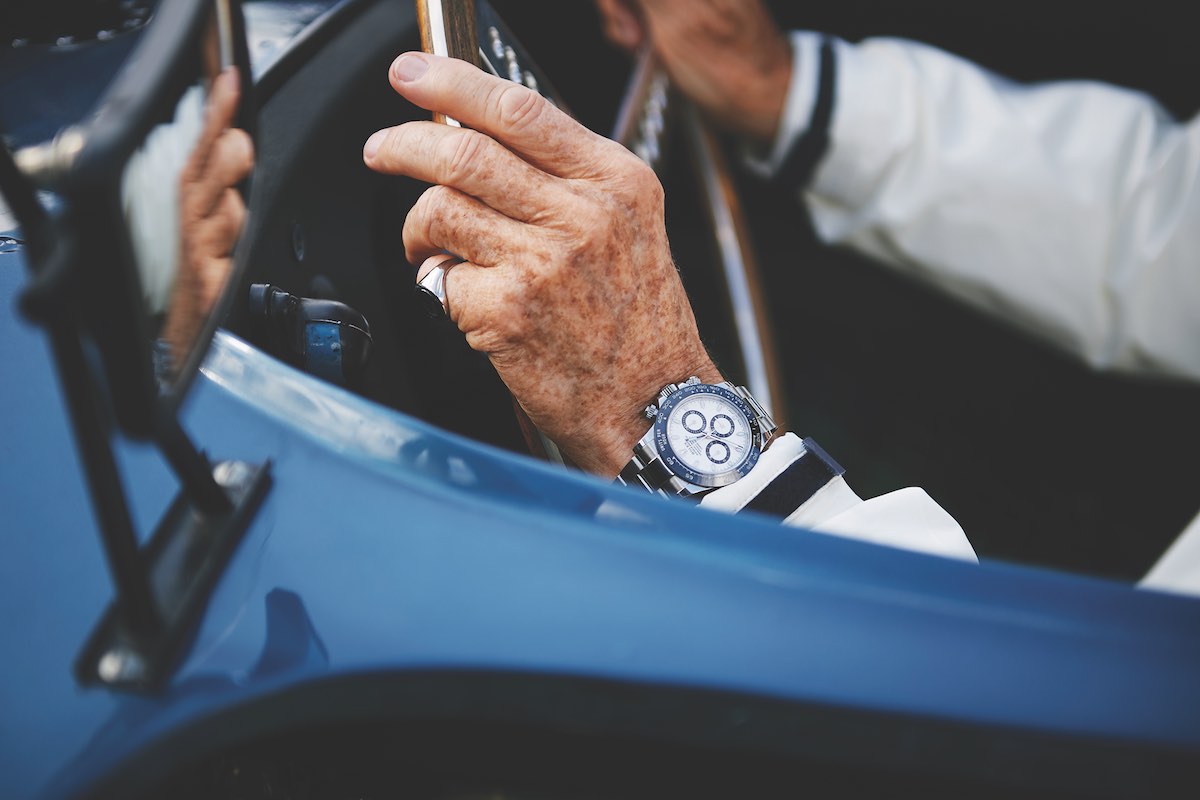 Rolex care deeply about our planet and doing all they can to sustain our resources and invest in the environment. Those in Formula 1, including Stewart, share their concerns. "You can be sure that motorsport will continue indefinitely," Stewart says. "People need transportation, and a great many people need their own, personal transportation that is a motor vehicle. The question is, where will the energy come from to power these vehicles? I believe that whatever the answer to this is, whatever energy or fuel, will probably happen in Formula 1 before it becomes standard for the general population. This has been the case with most of the technology in modern motoring, be it tyres or fuel alongside a host of other developments." Stewart is adamant that motor racing has a strong future as a spectator sport like no other. "It's spectacular, glamorous, colourful, and there's a real sense of danger," he says. "Nobody likes to see death, of course, but people seem to like to see an accident or the near misses, and that will always continue due to the nature of high-speed competition. The sport is robust, but I believe the energy is the uncertain part."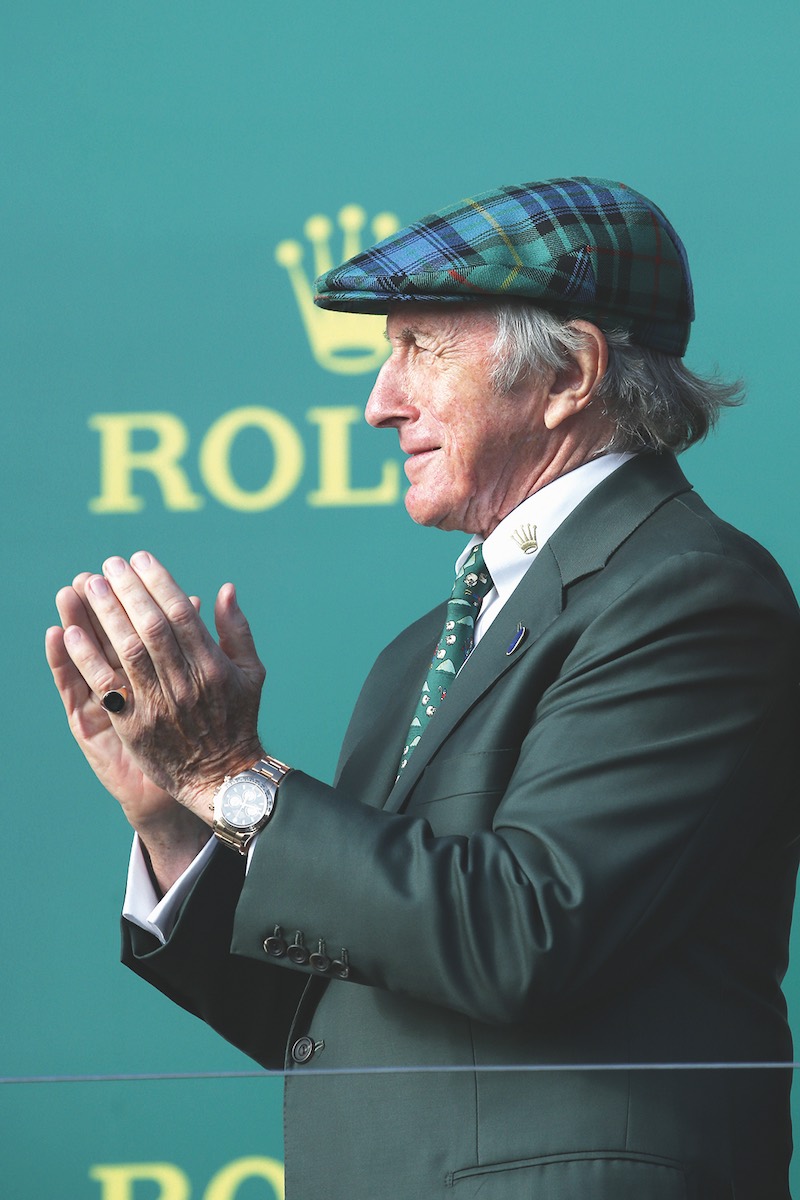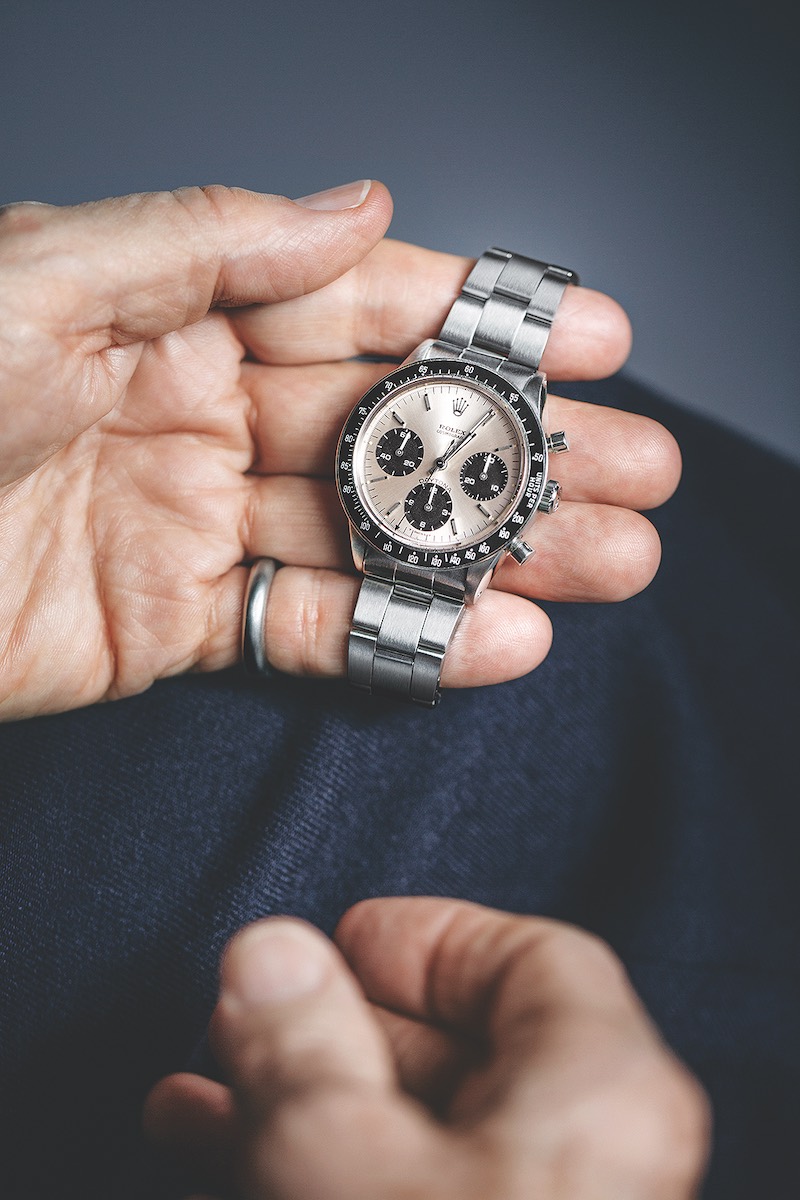 The challenge is to find a sustainable source. "I believe there are a couple of viable options to power what is quite an intensively power-hungry sport," Stewart says. "Nuclear, I believe, is probably the best, as some of the others create a lot of waste. Electric is a good example. Formula E has generated a lot of interest, due to the energy agenda, but what do you do with all the worn-out batteries, environmentally? "Nuclear offers many benefits, and we will make it happen fast and effectively in Formula 1, because that's what we are good at — fast responses to problem solving through our robust systems. The technologists in Formula 1 are the best there are, and their response time is lightning fast, like the cars. Much quicker than even aerospace technology. The ultimate solution will come quickly and it will be impressive." Read the full feature in Issue 78 of
The Rake
- on newsstands now. Available to buy immediately now on TheRake.com as
single issue
,
12 month subscription
or
24 month subscription.
Subscribers, please allow up to 3 weeks to receive your magazine.