La Vida Carmina
In the case of Carmina, the Majorcan shoemaker, if you know, you know. And if you don't, then lend us your ear...
For nearly two millennia, going all the way back to Roman times, viticulture was the central cog of Majorca's economy. The local wine was praised in print by Pliny the Elder — Mr. "In vino veritas" himself! Sadly, the industry came crashing to an end when, in the early 1900s, the island's 75,000 acres of vines were devastated by phylloxera. Thirsty Majorcans were forced to seek a new revenue stream. Many turned to leather tanning and shoemaking. Until the advent of tourism in the 1950s, footwear would serve as Majorca's core income source. The town of Inca was Majorca's shoemaking hub, and it was here, in 1866, that Matías Pujadas founded the cordwaining business that would grow to become Carmina. Instrumental in the company's expansion its the integration, in the early 1900s, of Goodyear welting. After assuming leadership of the family business, Mateo Pujadas identified the potential in this new form of construction and transformed his father's factory into one of Majorca's first to offer Goodyear-welted footwear.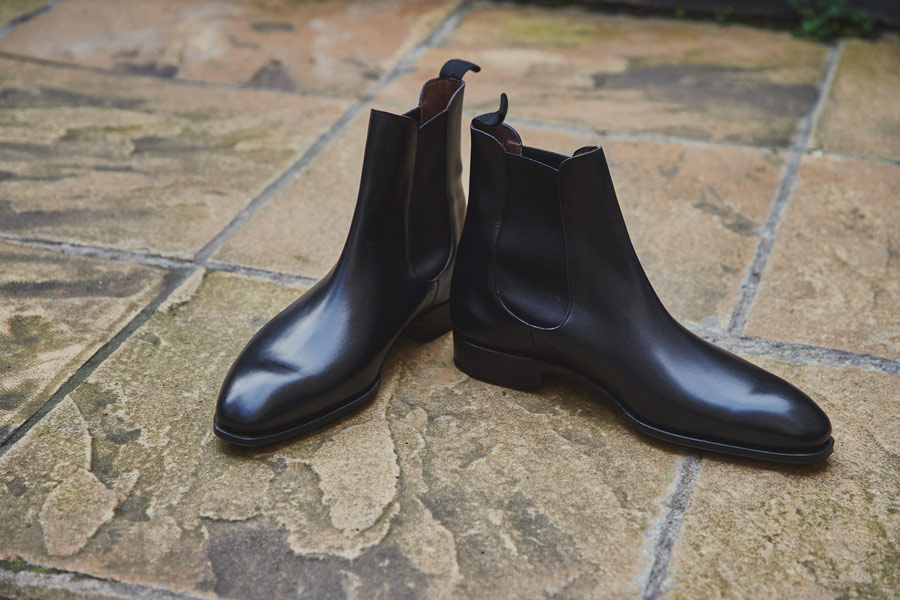 Majorcan shoes were sought after across Europe thanks to their combination of high quality and inexpensive pricing, a result of the island's low labour costs. By the time Mateo's grandson José Albaladejo Pujadas (nicknamed Pepe) took over the business in the early 1960s, demand was rampant, and in the 1980s, the company produced 100,000 pairs of shoes per annum. However, just as phylloxera had wiped out local wineries two centuries before, cheaper imports from Asia destroyed Majorca's mass shoemaking industry in the 1990s. Taking to heart aforementioned Roman author Pliny's words, "From the end spring new beginnings," Pepe pivoted the business, downscaling production and aiming to make less, but better. This new, artisanal incarnation of the company he dubbed Carmina, named in honour of his wife. Alongside his daughters and son, Pepe proceeded to establish an exclusive, high-quality handcrafted footwear brand.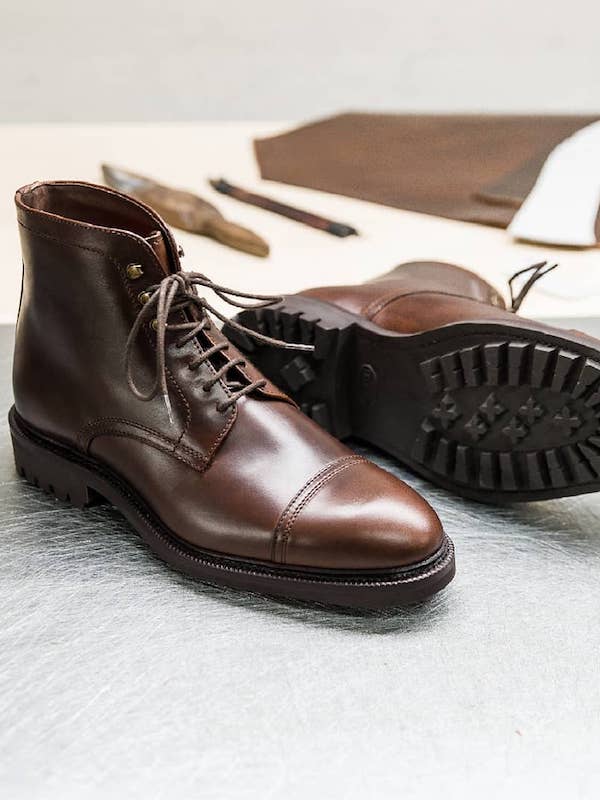 Today, in terms of style and construction, Carmina Shoemaker utterly holds its own against contemporaries from Italy and Britain. Not least, in terms of bang for buck — Carmina's 100 percent Goodyear-welted offering presents remarkable value for money. Each pair is handcrafted in the time-honoured manner by old-school artisans, the patterns hand-traced, the lasts hand-carved, the finest hides hand-picked and hand-cut, one by one. Uppers are moulded over lasts for no less than four days, before welts and soles are masterfully affixed using vintage equipment. Aficionados favour Carmina's trademark range of shell cordovan shoes, cut from the ultra-hardy horse-flesh leather — long used to fortify soldiers' armour — named for the Spanish city of Córdoba. You needn't visit Spain to sample the wares; a selection of the choicest Carmina models are right within reach, here at therake.com