Lardini: An enrichment of travel
Inspired by the landscape of Japan, Lardini have masterminded some stunning check jackets, whilst the rest of the high-quality assortment looks forward to when travel is accessible for all again.
The 'Made in Italy' appellation as Alessio Lardini, the brand's director of product development once told The Rake: "Is a guarantee of quality, in all senses of the word." Lardini's Made in Italy credibility was solidified a long time ago. Founded in 1978 by 18-year-old Luigi Lardini, who is still at the helm as creative director, the company got its start as a manufacturer of fine menswear for leading Italian luxury brands such as Etro, Valentino, Dolce & Gabbana, Ferragamo and Versace. During this phase, the company didn't carry the Lardini name. However, since 1993, Luigi's philosophy of "elegance and sobriety" has been able to shine through under his own name, when the first Lardini-branded collection launched. The aforementioned philosophy is an extremely important one to consider, starting with how they achieve elegance. "The company pays special attention to innovation on the fit of each garment," says Luigi, "and the importance of research and creativity in choosing fabrics and patterns that can give elegance to every single piece." They have mastered the art of contemporary elegance, but it has been done with a halcyon sense of responsibility. One of the strengths of the company is its close relationship with their artisans at their Filottrano plant. Not only are Lardini known for their strong family ties, but they've always been innovative when it comes to being more sustainable. Their spring/summer 21 collection very much attests to this with the invention of their 'Rexclusive' fabric. The yarn is obtained from recycled plastic bottles – and is imbued on a number of creations in their 'Rexclusive' line which can be found on the official Lardini online store.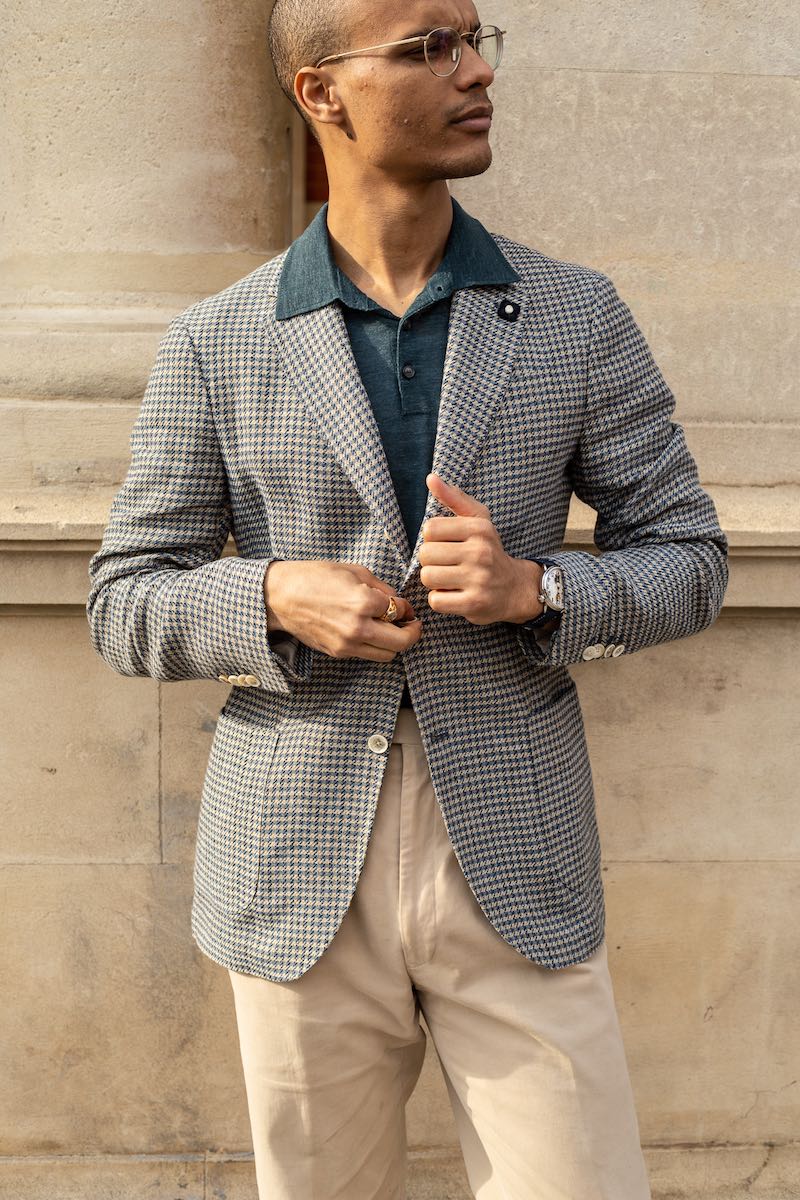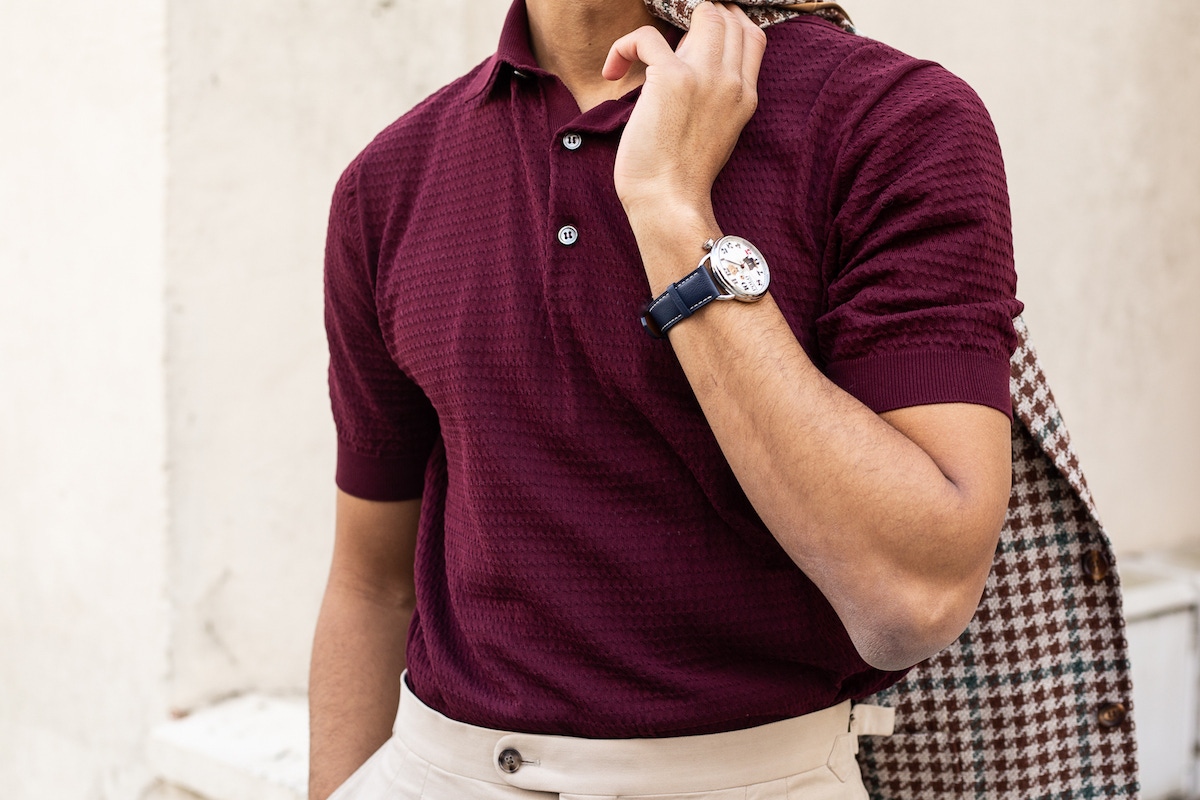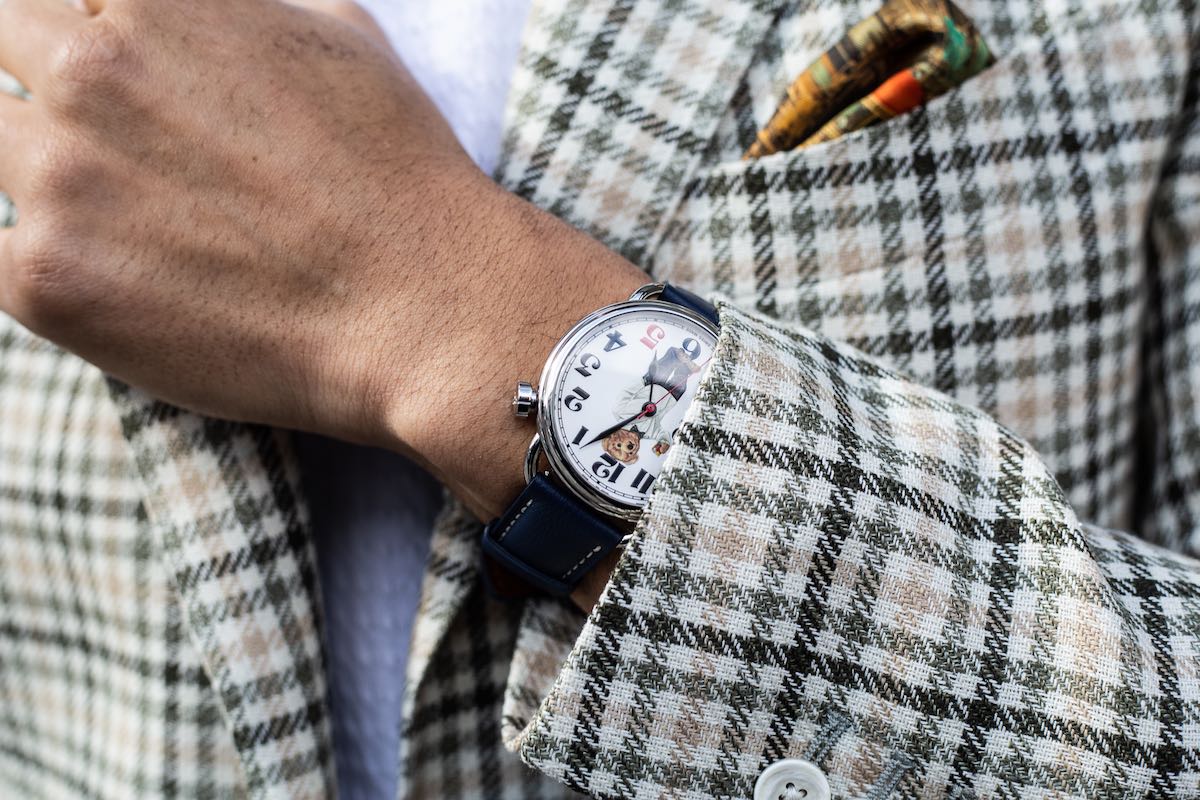 Despite Lardini being celebrated for its traditional Italian values, the company are not afraid to transport us to far away geographies. Last summer they celebrated the eternal charm of Havana with apparel that reflects the city's retro shades in fabrics such as bamboo. More recently there was the exclusive collaboration with White Mountaineering's Yosuke Aizawa that delivered a sharp, fresh take on outerwear. Their autumn/winter 20 campaign brilliantly educated us on the glamour and cinematic history of locomotive travel. The Trans-Siberian Express was the focus, where the assortment marvellously encapsulated the frozen landscape that you see from the train.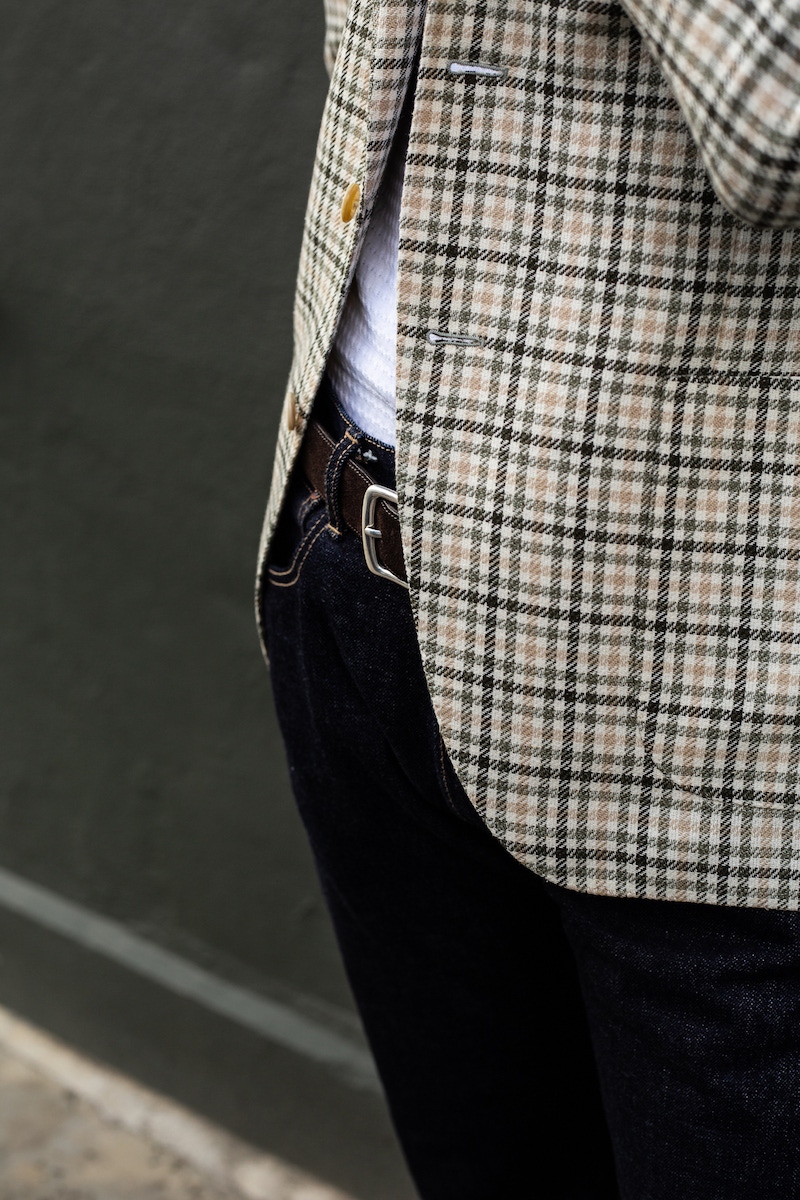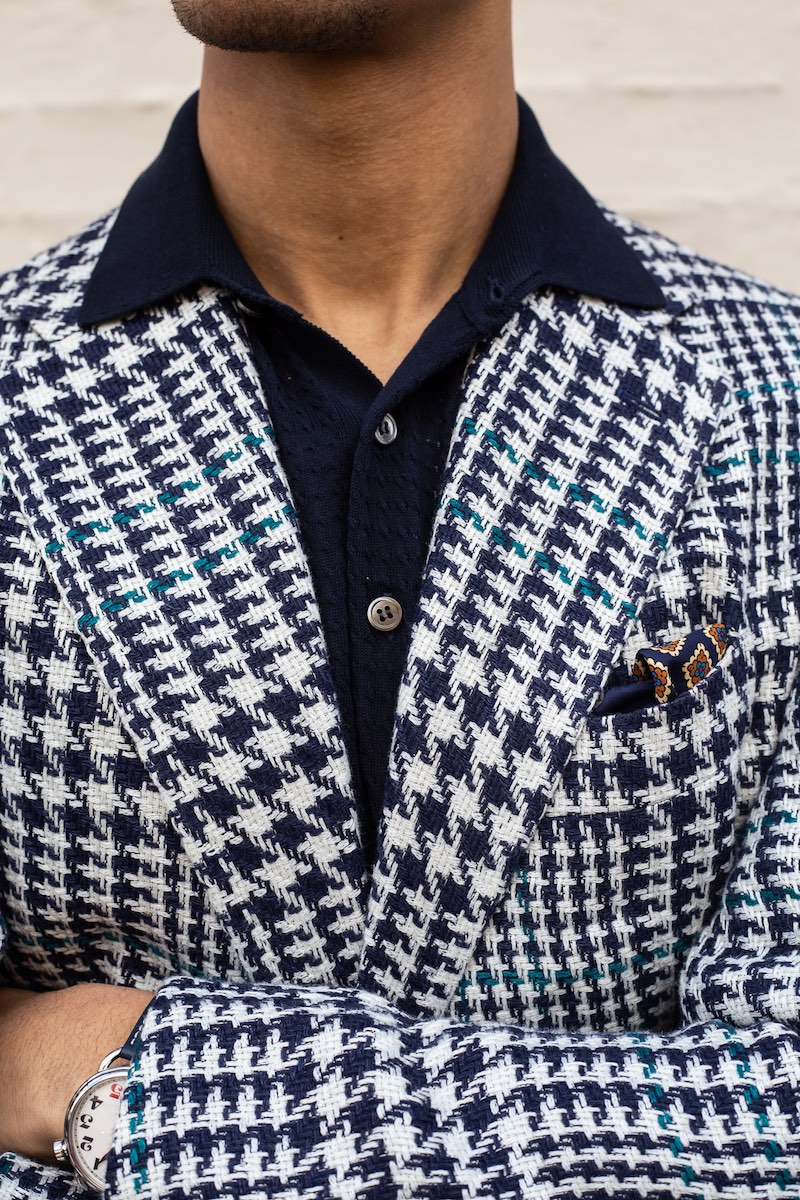 In their latest collection they have turned their attention to Japan. Luigi Lardini says: "There's always been a mutual appreciation of Japanese and Italian craft, and this has long inspired me". Both Luigi and Alessio have travelled extensively in Japan – and after being in awe of the country's charming, colourful gardens and landscapes, they have reflected this beauty in their collection. None more so than their green and beige check silk, linen and wool blend single-breasted jacket. Made with the soft shoulder that is typically favoured by Italians and the Japanese, it comes in the most striking yet beautiful m
élange
of colours – that you only imagine blossom in parts of Japan. It features a 3-roll-2 fastening, classic notch lapels and is unlined, which is perfect for the steamy summer months. Despite is being such a unique check, you can wear this jacket with either the brand's chinos or classic-cut trousers, and if a more casual occasion occurs, it looks effortlessly cool with jeans and a T-shirt.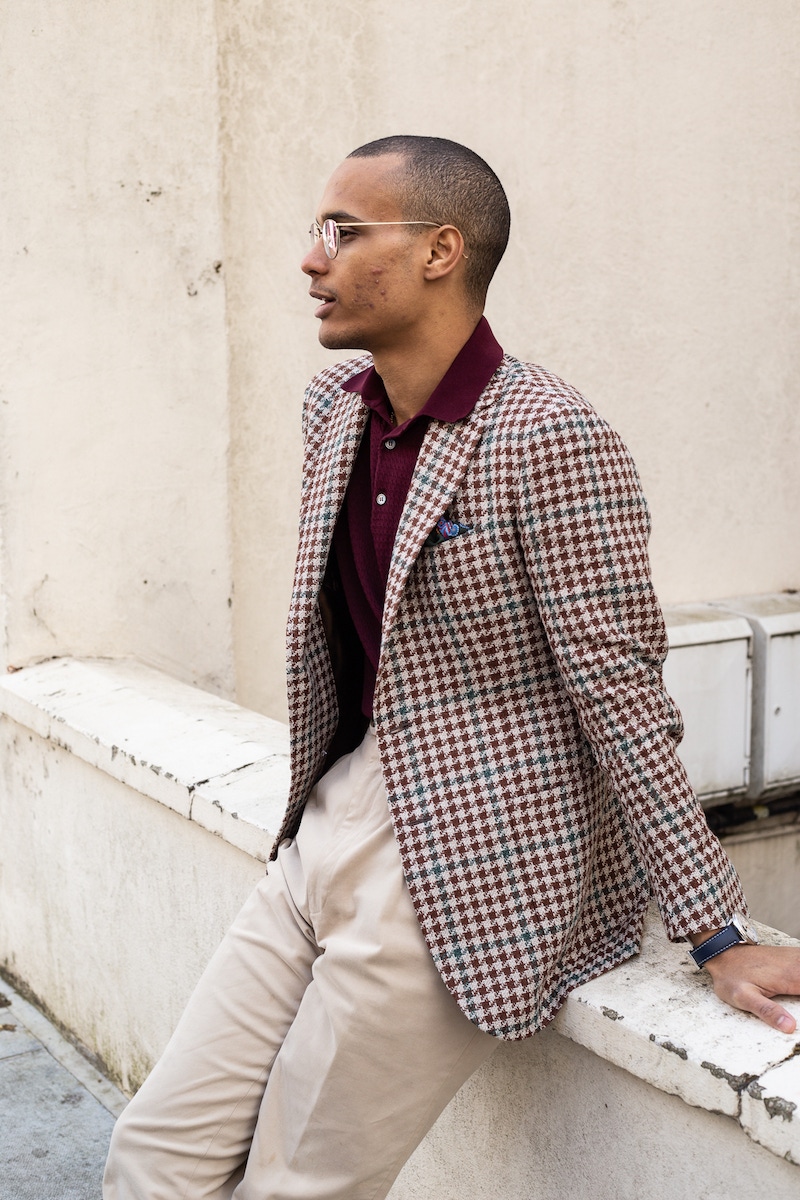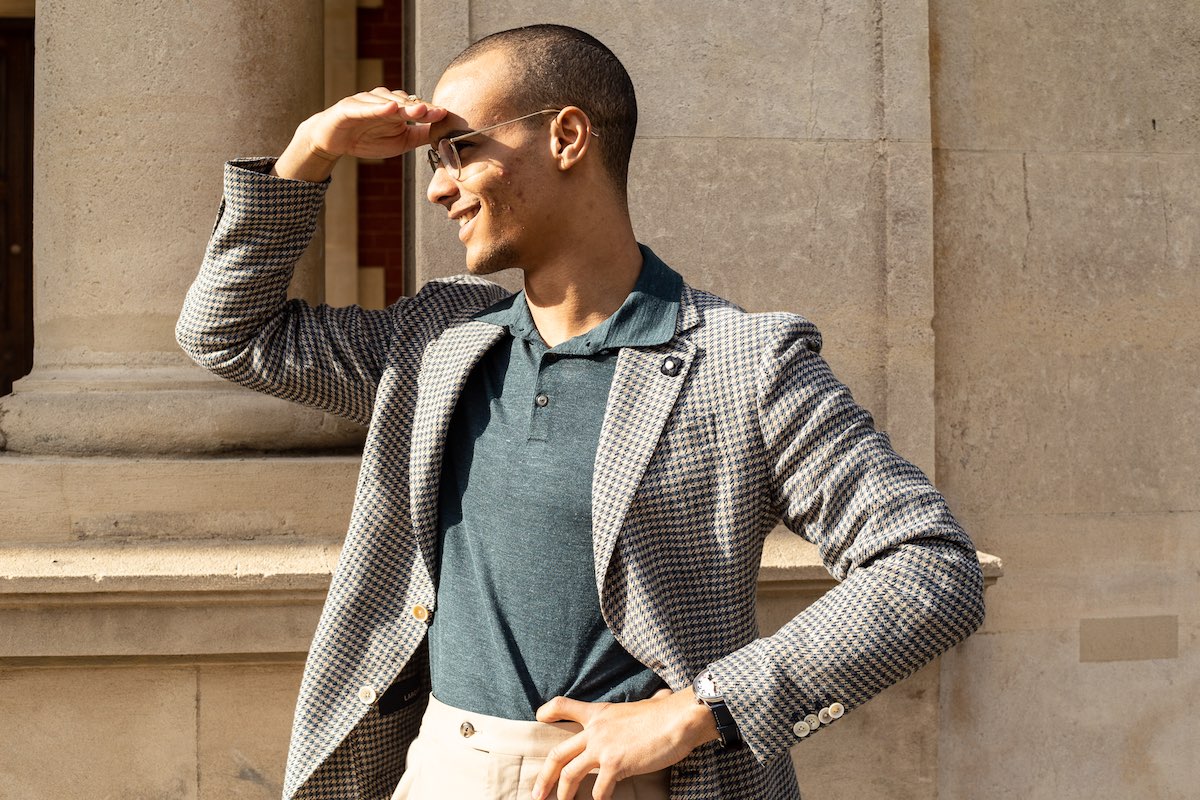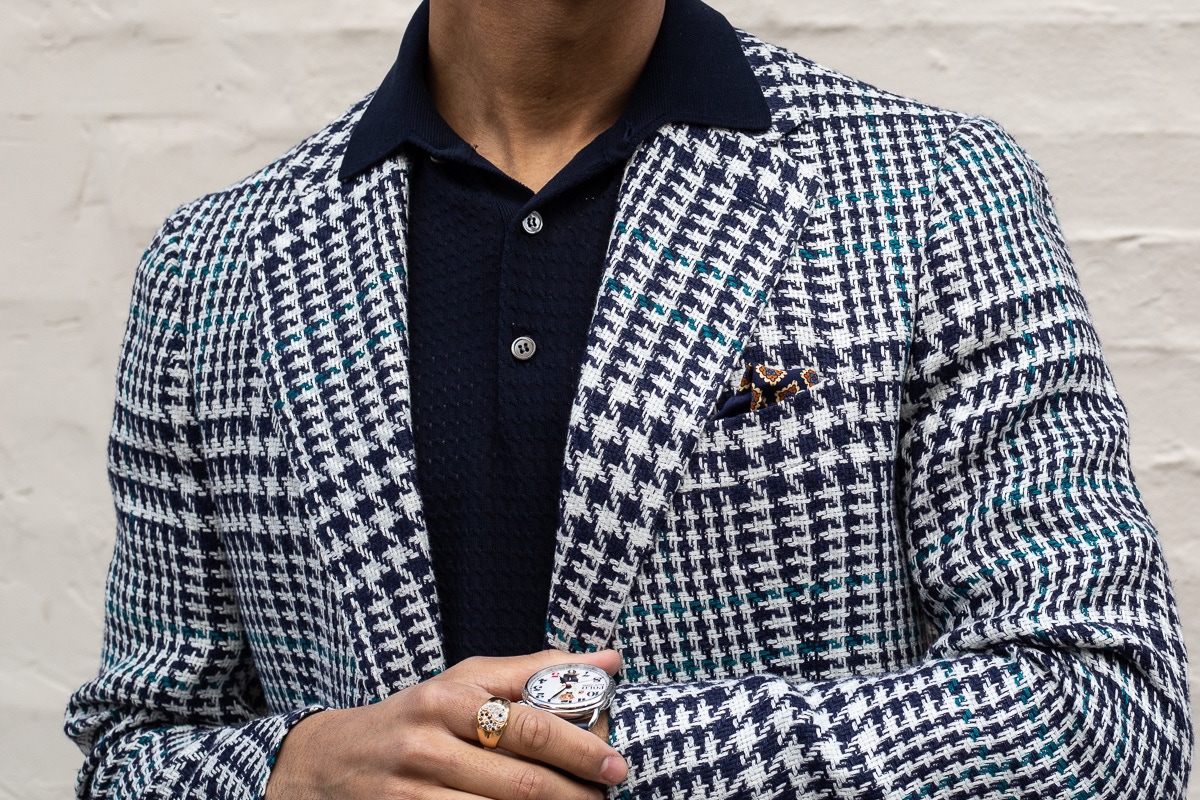 After a year of slippers, hoodies and sweatpants, people are craving an opportunity to wear a tailored jacket again. The double-breasted jacket and tie is still some way off its previous popularity, but what we can tell you is the return to form of the double-breasted jacket worn in a more casual manner. Now, some on the market are restrictive and don't give you much scope to wear with freedom, but in Lardini's 6x2 double-breasted houndstooth jacket, it really does have all of the credentials to be your go-to jacket for pretty much any setting you find yourself in this summer. One of the great attributes of a knitted T-shirt as opposed to a plain T-shirt is that it adds a subtle touch of sophistication. Many of the acclaimed actors from Hollywood's Golden Age, such as Tyrone Power regularly donned a knitted T-shirt with high-waisted classic-cut trousers. It's a look that is smart and cool in equal measure, and by electing Lardini's knitted T-shirts in white or light blue you can certainly go some way to looking like the greats of the silver screen. If you prefer a collar, then the polo shirts in the same hues will do a similar job. Elsewhere, their pleated shorts in a lightweight cotton would be a stylish option to navigate the heat in the day on the Riviera - and if you've got a smart supper to attend with friends, then you could really make an impression by wearing their cream flax linen double-breasted suit.