Lardini: Balancing Elegance and Whimsy
With forward-thinking collaborations and cutting-edge techniques, Lardini has grown beyond a family-owned tailoring house to become one of Italy's most successful exports.
Whether it's an expressive shoulder, dartless front or larger-than-life lapel, a tailoring house's distinguishing feature is its most effective trademark; a silent method of communication between the sartorially-inclined. For Italian brand Lardini, this signature is worn like a badge of honour – with a simple woollen flower attached to the jacket's lapel buttonhole. This detail was conceived by founder Luigi Lardini, who established the business in 1978 and, along with his family, has grown it into one of Italy's most famed tailoring houses. With a penchant for fine clothing, he started the brand's workshop in Filottrano, creating pieces of such high calibre that some of Italy's most notable fashion houses started commissioning Lardini to realise their own designs. "At first, we were very renowned for quality and the price of our garments," says Luigi, "with excellent production phases for each garment." It wasn't until 1993, after decades of fine-tuning those processes as well as defining the brand's aesthetic, that Lardini launched its first eponymous menswear collection. Although there's nothing new about elegant tailoring in a place such as Italy, the brand's youthful and innovative approach made it stand out from its predecessors and peers – a mentality it has carried with it to the present day. "The company pays special attention to innovation on the fit of each garment," says Luigi, "and the importance of research and creativity in choosing fabrics and patterns that can give elegance to every single piece."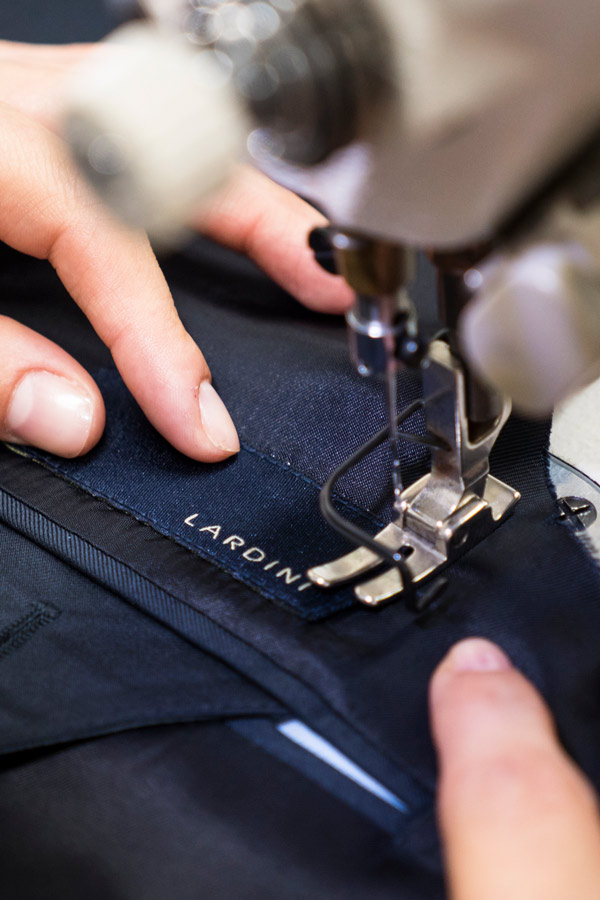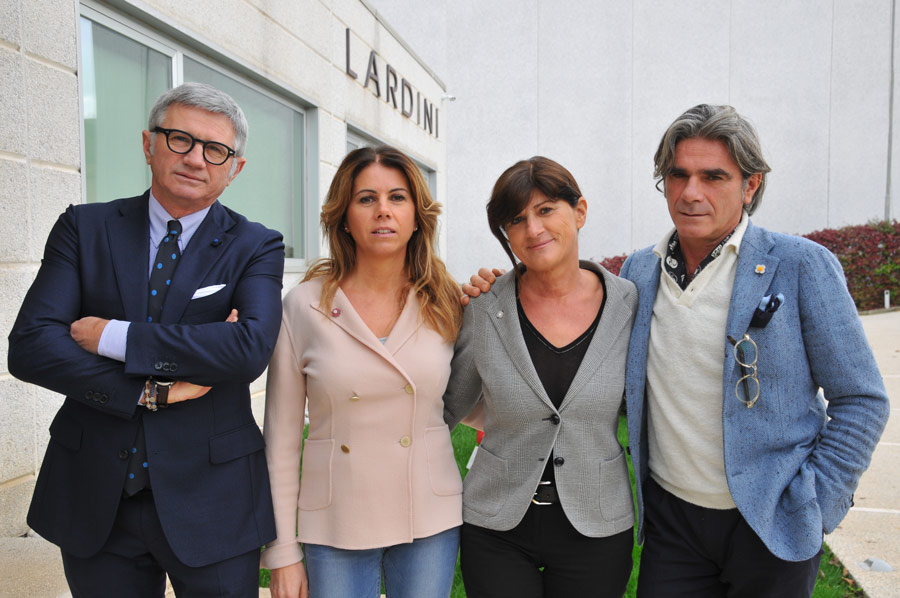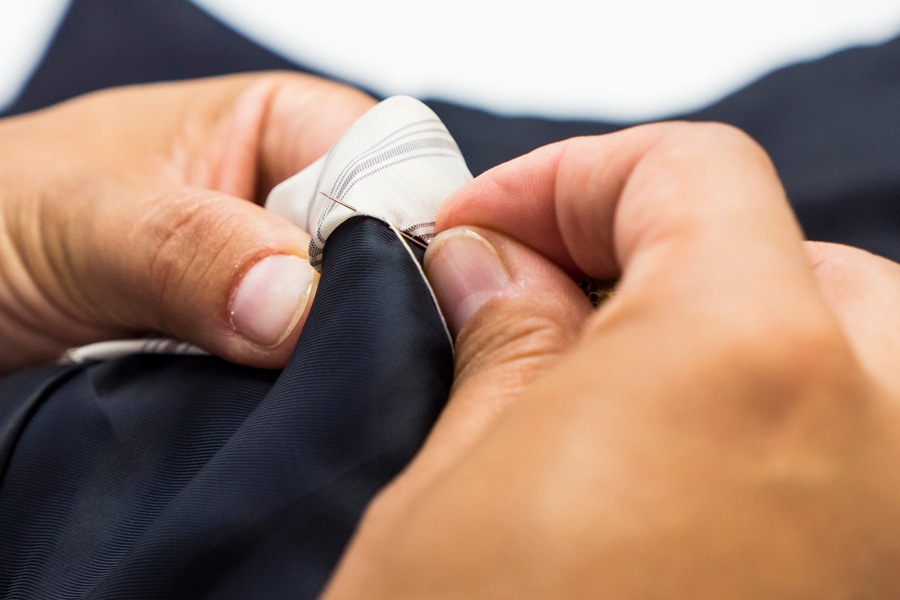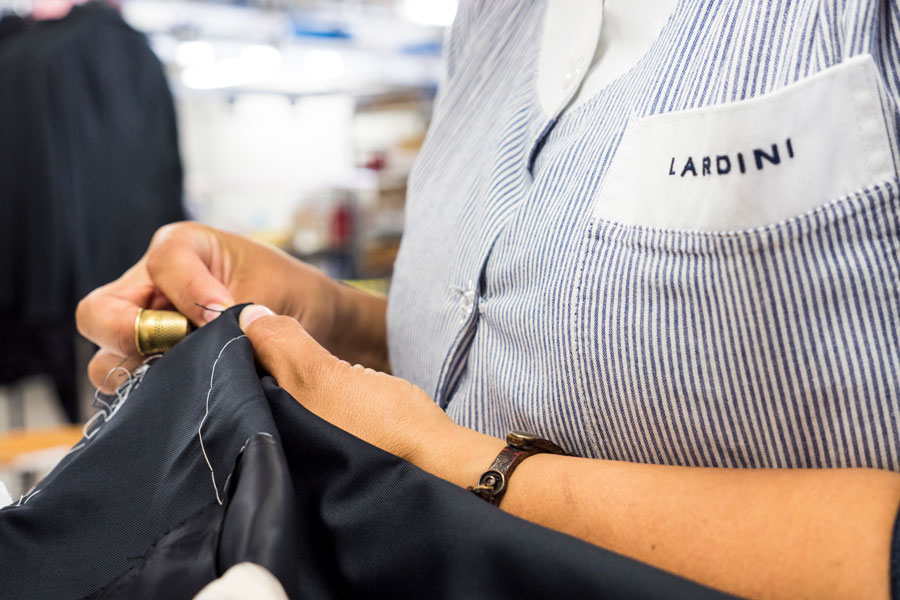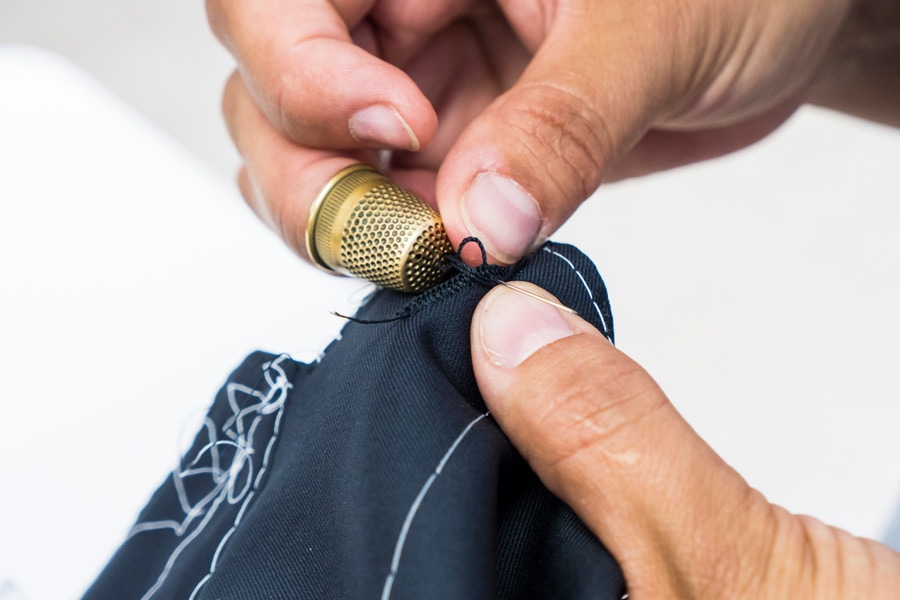 Now well and truly renowned as a brand in its own right, Lardini is celebrated as a company that takes traditional Italian values and channels them into a high-functioning business: it's still run by the family – including Luigi, brother Andrea and sisters Lorena and Annarita – and yet the company employs 350 artisans and staff in its Filottrana plant; each Lardini piece employs old-fashion techniques and classic tailoring notes, yet the house creates 2,000 styles a year and distributes these to 550 outlets around the world. Thanks to this scale, Lardini is also able to source some of the finest fabrics from the far reaches of the world, including countries such as Chile, Peru, Japan, Korea, China, India, Egypt and England. "Every season, at the beginning of the new collection, we meet more than 150 suppliers with great care and research," says Luigi. "We select the best of them." As further evidence of its modern outlook, Lardini has, over the past few years, embarked on creative ventures with key players in order to expand its reach, including producing and distributing Gabriele Pasini's collections and creating a capsule wardrobe with menswear personality Nick Wooster. Most recently, the brand has created an
exclusive collection
for
The Rake
, which features pieces from Lardini's top range 'Sartoria'. This includes striking overcoats, single-breasted and double-breasted blazers and a dark grey check two-piece wool suit, which are crafted from Lardini's finest cloths and hand-finished. Aside from having Lardini's clean tailoring and rich, often vibrant fabrics, all the pieces carry that subtle yet distinctive flower lapel pin, uniting the garments with the brand's mainline range. While Lardini's signature flower offers a slightly whimsical touch, that's not to say that the house's tailoring is anything less than serious. As Luigi says, he and his family's values have always been, and always will be, elegance and sobriety, reinforcing Lardini's commitment to creating pieces that are world-class in both make and fit. What it does show, however, is that no matter how expert the cut, a jacket, coat or suit can still be lighthearted.