The Most Rakish Menswear Stores on the Planet: Leatherfoot Emporium
In the first of a series exploring some of the most elevated menswear emporiums on the planet, The Rake visits Leatherfoot, Toronto, arguably the finest artisanal menswear store in Canada.
"The Leatherfoot Emporium started a few years ago, born out of a deeply personal desire to explore fine craftsmanship and a passion for classic menswear" – not a bad motivation any menswear store to take root these days – so says Leatherfoot's founder, Ideyi Chuku. For those that may not have heard of the place,
Leatherfoot
is a real one of a kind, arguably the only truly exacting artisanal menswear store in the whole of Canada; it's a sartorial trail-blazer and one of those few and far between shops which is significant enough to warrant a voyage across the Atlantic all on its own. Inhabiting an intriguing bay-windowed building, Leatherfoot is situated on Toronto's leafy, well-to-do Avenue Road, were it in Europe one might mistake it for an historic fortified manor, mullioned windows and all. Step into this substantial store and you'll be greeted immediately with an intriguing sense of formality, and yet somehow of intimacy too. The store's high ceilings, exposed arched brickwork, baize doors and rococo ceiling panels feel distinctly traditional and rather grand, yet the deep purple and anthracite painted walls, refined furnishings and crisp, contemporary lighting scheme lend a modern touch that softens the shop's old-school elements. It's a synergy that is reflected in everything that Chuku does with his store. "Leatherfoot is both thoroughly modern and traditional," he explains. "The latter because of our commitment to quality and craftsmanship – our products represent true old-world handwork and quality of materials. But Leatherfoot is not mired in the past; we harness the elegance and style of sartorial history, to inject some classic style into the modern world. That's why our role as a traditional gentlemen's outfitter is so important in this day and age – we believe that men appreciate the perspective and dedication to quality that we represent." And represent they do – from Edward Green and John Lobb ready-to-wear footwear, through to Matsuda eyewear, exquisite handcrafted leather goods from the beguiling Massachusetts family-run tannery Frank Clegg or hand slip-stitched ties by E.G. Cappelli, curation of product is of paramount importance to Leatherfoot. Chuku continues, "everything we offer is an expression of our perspective on classic style. Cost is not a determining factor – its craftsmanship that's key. In fact, I believe that our products offer remarkable value because of their quality and make. With each maker, we look closely at their production process and the final product to make sure that we can see a commitment to quality above all else." Chuku really does practice what he preaches, because Leatherfoot is one of only a handful of shops left on the planet that functions as an outfitter in the truest sense of the term; offering not only an immaculately curated selection of shoes, ties, hankies and all manner of accessories with which to accent one's wardrobe, but also playing host to its own in-house bespoke tailor, a rarity nowadays. Trunk shows are also a regular occurrence, allowing the gentlemen of Toronto unprecedented access to the creations of artisans that they otherwise simply wouldn't be able to get their hands on; whether St Crispin's shoes, Ambrosi bespoke trousers or even an evening with Hugo Jacomet, it retains a deserved reputation as a sartorial hub at its most vibrant.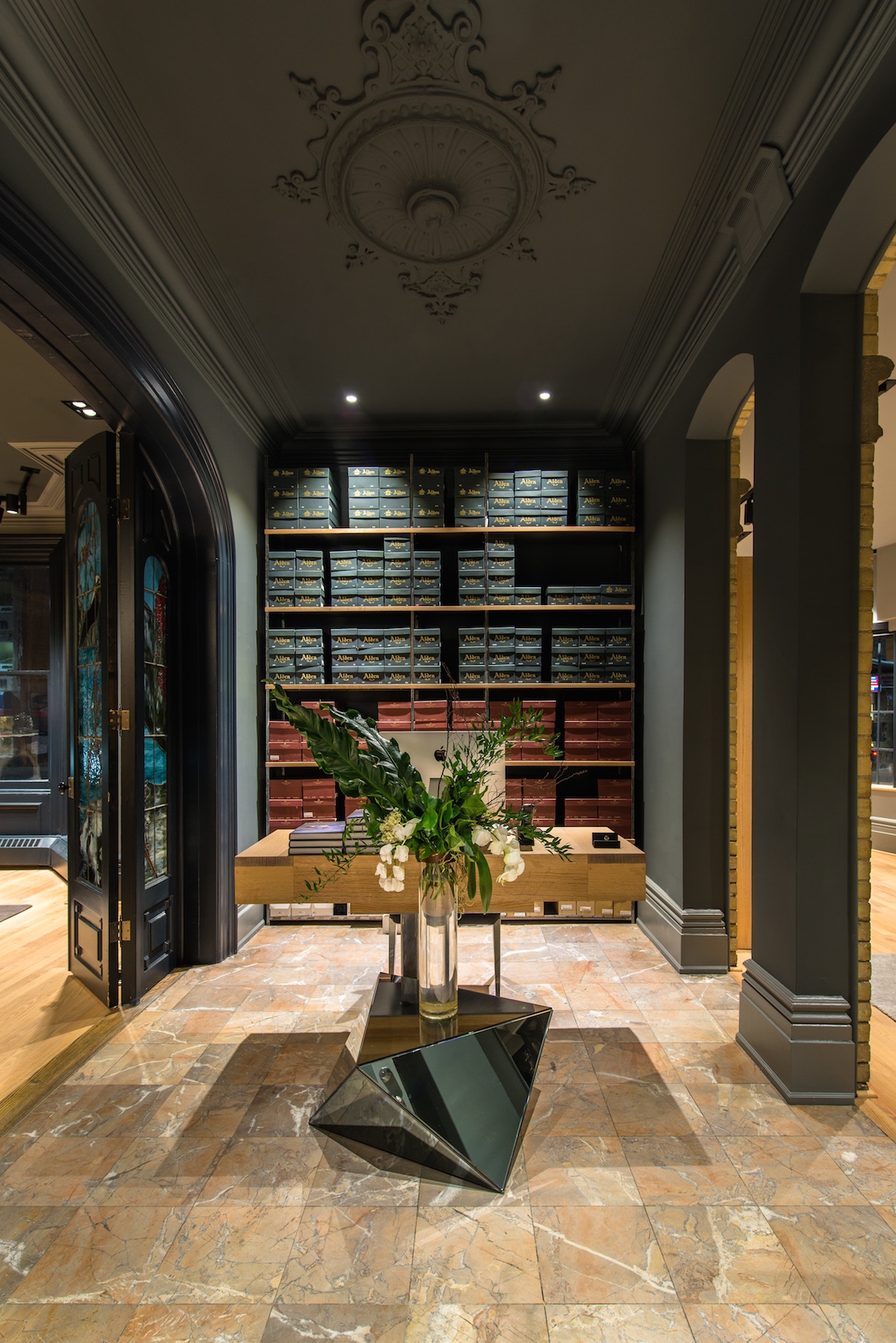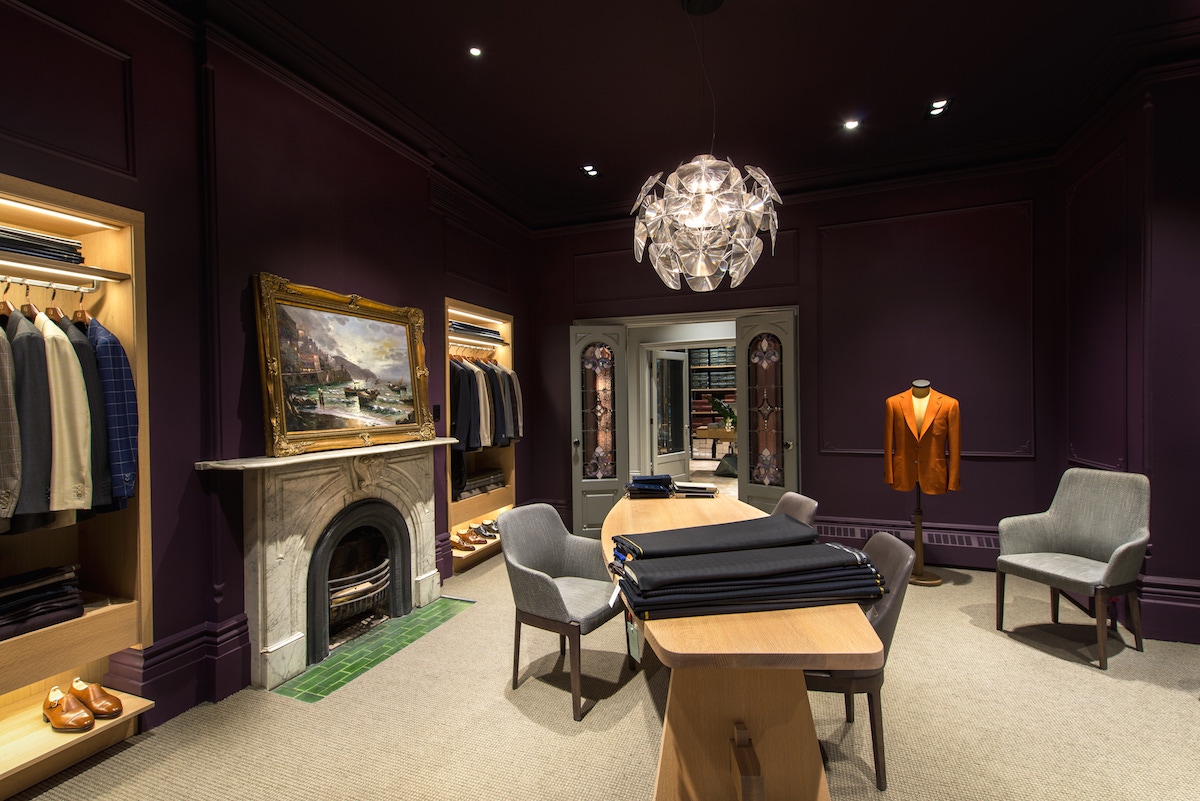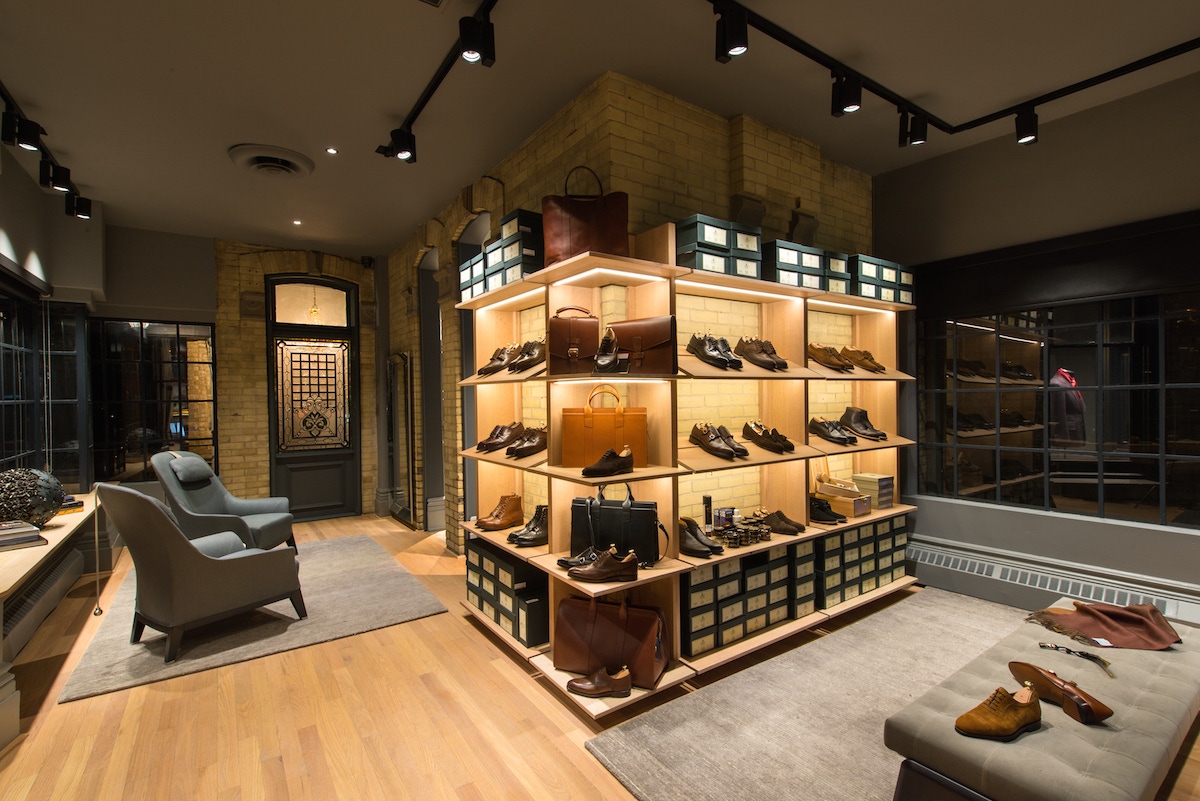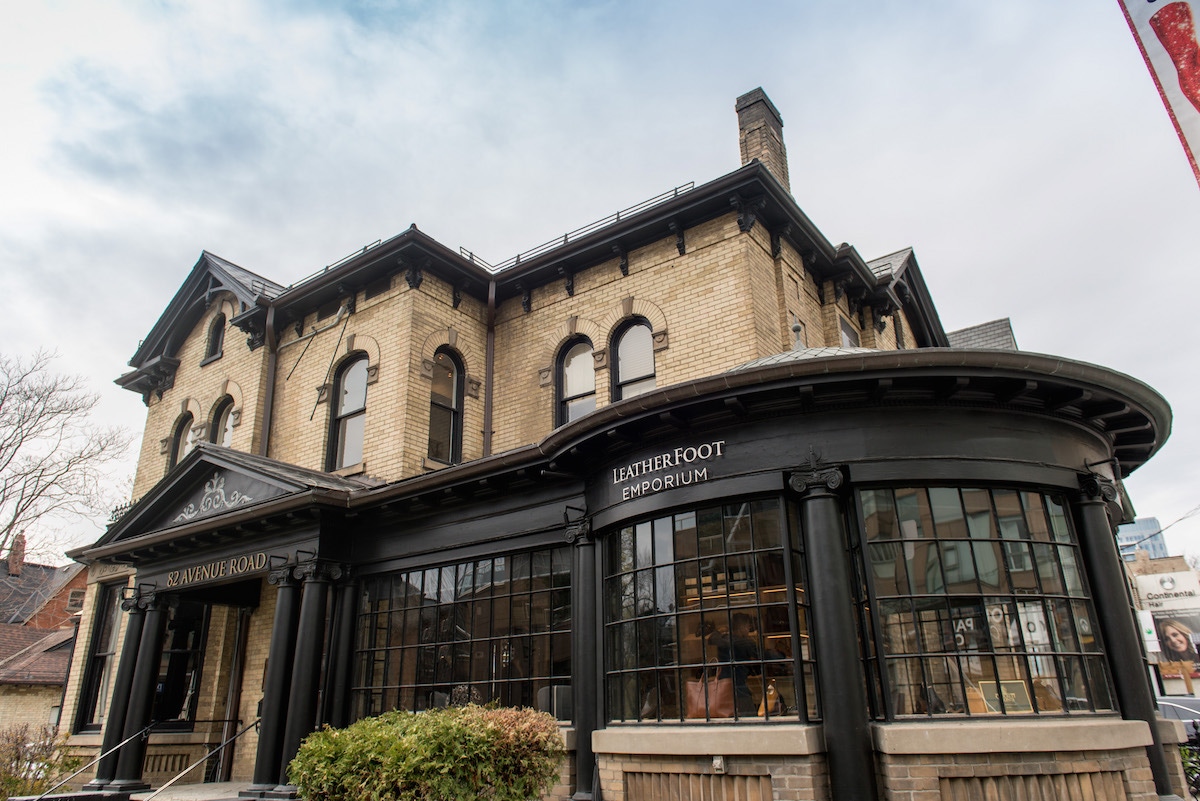 The emporium's in-house tailor is one Francesco Pecoraro, a Sicilian craftsman who "has the art of cutting in his blood", a master craftsman who left his provincial village as an adolescent to pursue a passion for fine Italian tailoring, learning first in the bright lights of Palermo before moving to the bespoke capital of Italy, Milan, to master his art form. Relocating to Toronto to establish his own atelier in 1970, Pecoraro has been a part of the city's sartorial make-up ever since. His house style thus combines a beguiling Southern-Italian lightness with the gentle, flowing lines and light padding common to Milanese tailoring, together with its traditional superiority of design and construction. Needless to say, with a pedigree such as this, the make and finish of his clothes are flawless. Smooth, soft lines lend themselves to a very natural sense of elegance – and a Francesco Sr. garment presents a remarkably clean silhouette. Even so, it doesn't stop there, Chuku has always wanted Leatherfoot to play host not just to an in-house tailor, but also to in-house craftsmen in all forms. As such, the store not hosts only Pecoraro, but also bespoke shoemaker Koji Endo and hatter Leon Drexler. It's a unique achievement and a particular point of pride or Chuku - rightly so: "Practically every stitch of our bespoke work is done in-house, all tailoring is done on-site, even the cutting of trousers by our master tailor, whilst for our master shoemaker, only the shoe-boxes are brought in – all lasting and full shoe construction is undertaken right here in Leatherfoot." Evidently, Chuku and his team (including the delightful Pedro Mendes or 'Hogtown Rake' as he's known – who works with Leatherfoot to help communicate its unique message) have built something extraordinary, an impassioned and honest bastion of exceptionally curated goods; an oasis of retreat in the barren sartorial desert of the western part of Canada. Even so, as many readers will doubtless appreciate, this does not make things easy. Like any independent business, particularly a purveyor of artisanal menswear, there are challenges to face. "We live in a world dominated by brands and marketing" says Chuku, "Leatherfoot stands at the opposite end of this spectrum, focused on discreet quality and craftsmanship. Sometimes it's hard for people to understand that divide and what it really represents. And that subtlety is what we are trying to convey. We are not a high-end menswear store, we're a destination for the very best in handcrafted menswear." It's an experience that is becoming ever more rare in today's cruelly fast-paced society, and for a retailer to rise above the jostling crowd and champion a relevant, contemporary take on traditional outfitting is a particularly brave thing to do. Leatherfoot deserves to be treated for what it is, a place of sartorial pilgrimage. Here's hoping this story helps.
www.leatherfoot.com.