Liam Gallagher: Britain's Songbird
With the release of his first solo album, The Rake looks back (not in anger) at the career of 2017's favourite Gallagher brother.
Liam Gallagher seems to be everywhere at the moment. In the last couple of weeks he's been hailed as the voice of reason on Brexit ("good people should be allowed to move and groove wherever they want"), baffled Chris Rock on the Graham Norton sofa, reviewed music for Vice, needled brother Noel on Twitter and released his first solo album
As You Were
, which has just thundered to number one.
Like the mellowed anarchist himself, it's a deft, fresh, surprisingly well-tempered work. That neo-John Lennon rage-whine has been tailored to something softer, with pinches of New Order, James, Suede and The Kinks. 'I've All I Need' is a lovely song about late-life contentment, 'When I'm In Need' atones for iffy lyrics with a euphoric
Screamadelica
coda, and the start of the excellent 'Universal Gleam' sounds, winningly, like the Blur of 'Tender' (keep your friends close).
Part of Oasis' appeal was they infused the escapist, free-associative confidence of the rave scene (Happy Mondays, Primal Scream, The Stone Roses) with a retro-pop song-structure, a bridge between sixties Liverpool and late-eighties Manchester. If Noel was the thoughtful guitarist-songwriter in the vein of Pulp's Richard Hawley or The Smiths' Johnny Marr, Liam was the cocksure frontman-of-the-people, an extrovert enigma like Shaun Ryder and Ian Brown.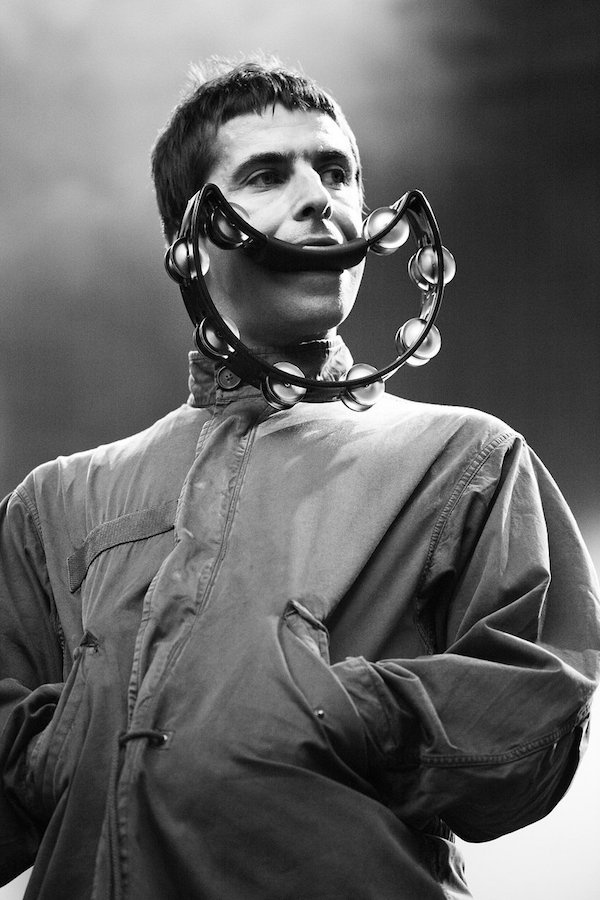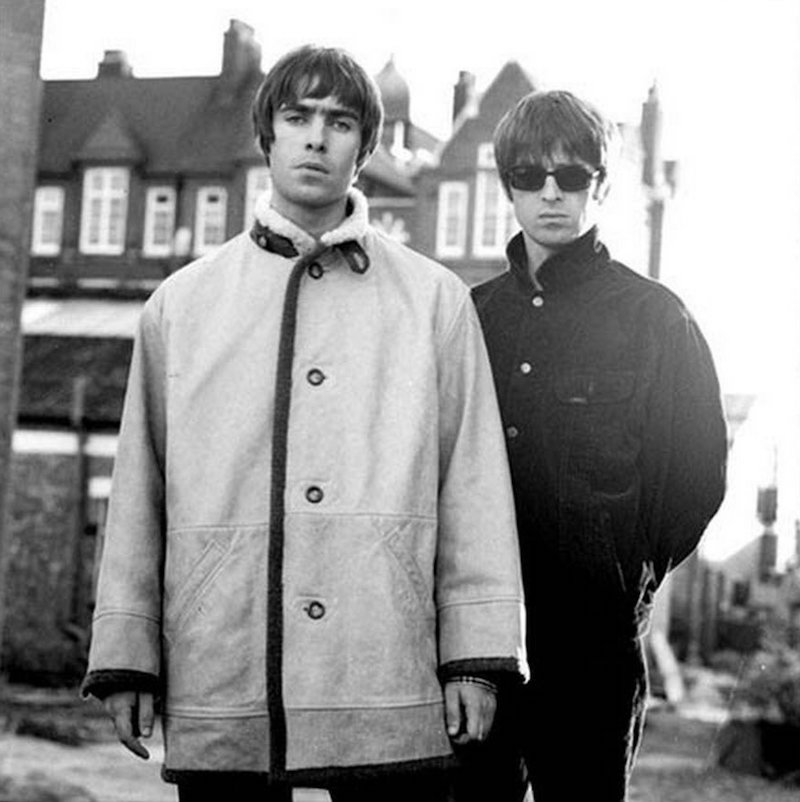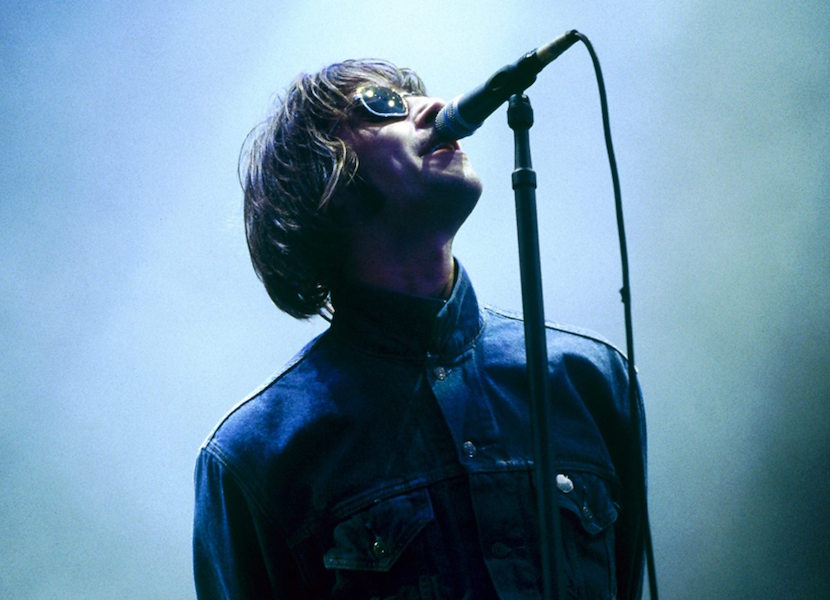 It's impressive the band lasted as long as they did (seven studio albums over 18 years), but the initial alchemy between the brothers was peculiarly potent. Liam had an instinctive genius for enriching a song Noel had just written. Compare the Noel and Liam versions of 'Supersonic': though Noel wrote it and his higher pitch gives it a languid layer, like he's tired of fame already, Liam's is definitive - unpurified, thistle-torn, urgent. The band's trippier lyrics about waterfalls and landslides also made more sense in his voice. As Liam once told Noel: "You do that, I'll just be cool as fuck over here."
Their first album
Definitely Maybe
(1994), studded with future classics ('Live Forever'; 'Rock'n'Roll Star'; 'Supersonic'; the underrated 'Columbia', the song on which their voices mesh best), became the fastest-selling British debut ever.
(What's The Story) Morning Glory?
(1995) somehow topped it, and in hindsight it's astonishing to think that 'Roll With It', 'Wonderwall', 'Don't Look Back In Anger' and 'Champagne Supernova' could be on the same record. Hits were scarcer on the next five albums, and sadder – 'Don't Go Away' from
Be Here Now
(1997), 'Stop Crying Your Heart Out' and the Liam-written 'Songbird' on
Heathen Chemistry
(2002), the
Plastic Ono Band
-worthy 'Let There Be Love' on
Don't Believe The Truth
(2005). In 2009, Noel quit Oasis before a gig in Paris and the brothers soon formed their own splinter-bands - Noel: High Flying Birds, Liam: Beady Eye.
Mancunian sons of Irish parents (like Morrissey), Noel and Liam have a unique status in the British consciousness. In sync, they're the most creative fraternal partnership since the Marx Brothers, a Jekyll and Hyde of northern charisma. But their love for each other twitches with a nervous violence, static-crackles of their own heathen chemistry: on tour, Liam would often walk off-stage mid-gig and Noel would have to finish the set without him. Noel once called Liam "rude, arrogant, intimidating and lazy. The angriest man you'll ever meet. Like a man with a fork in a world of soup." This summer, Liam criticised Noel for not performing at the Manchester Arena concert. Neither rule out a reunion.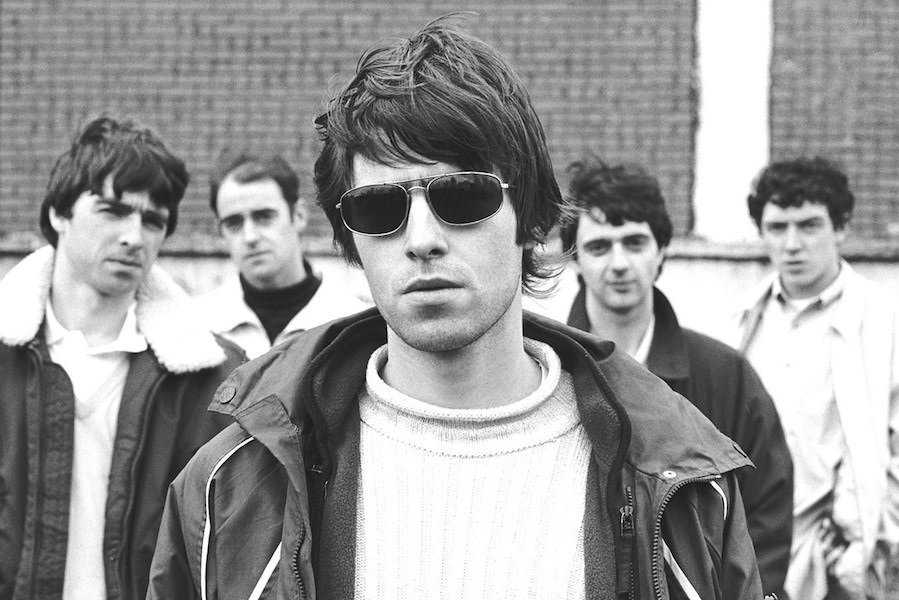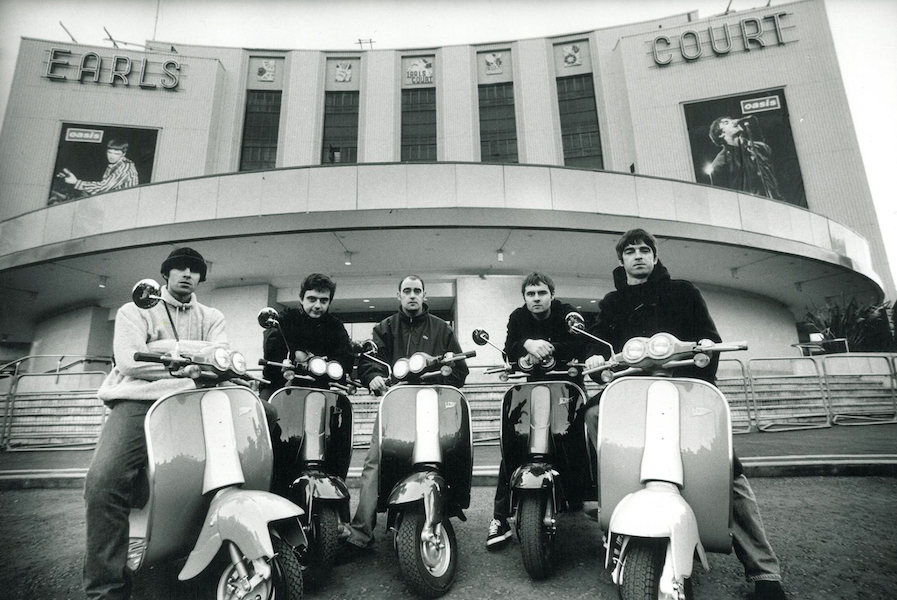 Since his twenties pomp, Liam has armoured himself with a physical arrogance. He nods, fizzes, struts, shakes maracas (or a tambourine) and crouches at the microphone like he's bobbing for an apple (he's said that he sings with his arms behind his back because it allows him to project his voice more). Liam used to deadpan-claim to be John Lennon reincarnated, putting on the accent and the occasional flat cap, and has since named one of his sons after him. Having finessed his brand of sunglasses, parka jackets and shaggy page-boy hair into Carnaby Street fashion outlet Pretty Green, he now looks as good as ever: lean, buzzcut, eyes blued with experience.
He's had a few dust-ups, of course. He feuded with Robbie Williams (whom he called a "tap dancer from Stoke"), was banned for life from Cathay Airlines after an air rage incident over a scone, kicked off a ferry to Amsterdam, lost teeth in a fight in Munich, headbutted a backpacker in Australia, let off a Groucho Club fire extinguisher in Paul Gascoigne's face and stole Idris Elba's hat at the BRIT Awards.
The main joy of
Supersonic
, last year's luminous documentary about Oasis, is how relentlessly funny the brothers are. In conversation, their imagery and turns-of-phrase have a perceptive immediacy their lyrics sometimes lack. Like David Bowie (whom he cites an influence on
As You Were
), Liam is a natural storyteller, if more comfortable one-on-one (like this
lovely Vice interview-walk round Hampstead Heath
) than on shiny-floor chat shows.
And that's the Liam of today: the 45-year-old dad who takes his kids on tour, shares his recipe for throat-soothing tea, watches
Love Island,
gets up at 5:00am to jog without music, chases squirrels, talks to geese, adores his mum, defends the memory of George Michael from homophobes and donates the profits of his first solo gig to families of the Manchester Arena victims. He's a working-class hero, a songbird with the silhouette of a raptor, freer solo than paired, a Bronte rather than a Brother Grimm. Both may return to the same nest, but now he's number one by himself, maybe Liam 
just wants to fly
.