Limitato: Matters of the Art
Gothenburg-based Limitato is creating wearable art with a rock 'n' roll edge. An exclusive collaboration with The Rake features luxurious t-shirts with iconic limited edition prints by renowned photographer Terry O'Neill.
Like so many childhood friends, Gustav Peterson and Emrik Olausson always knew that they wanted to start a business together. Exactly what however, they weren't too sure. The duo considered designing suits, before trying their hand at creating belts and bangles from Swedish copper, which they sold to friends at events they were DJing at. 
"But as time passed, it became glaringly obvious that we wouldn't be able to maintain the production at a rate needed to make a profit to become a true fashion accessory brand," says Peterson. "Therefore there was no business."
The pair knew that to successfully get a business off the ground, they would have to dedicate all of their time and energy to it. "This is when the biggest decision was made," says Peterson. We both realised that our studies at university were not giving us what we wanted. We had bigger dreams to follow and so we quit and headed back to our hometown of Gothenburg."
Back home, Peterson and
Olausson
discovered a
n archive of iconic rock imagery featuring the likes of Mick Jagger and John Lennon taken by Swedish press. This triggered a wave of inspiration and it wasn't long before they merged their passions for music, art and fashion to give life to Limitato - a menswear label specialising in
wearable art - that you actually want to wear. Using prints
sourced from renowned artists and photographers as well as historical archives,
the label creates luxurious
limited edition garments - from brushed cotton t-shirts to velour sweaters, bomber jackets and hoodies, all with a minimalist aesthetic yet a distinctive rock 'n' roll edge.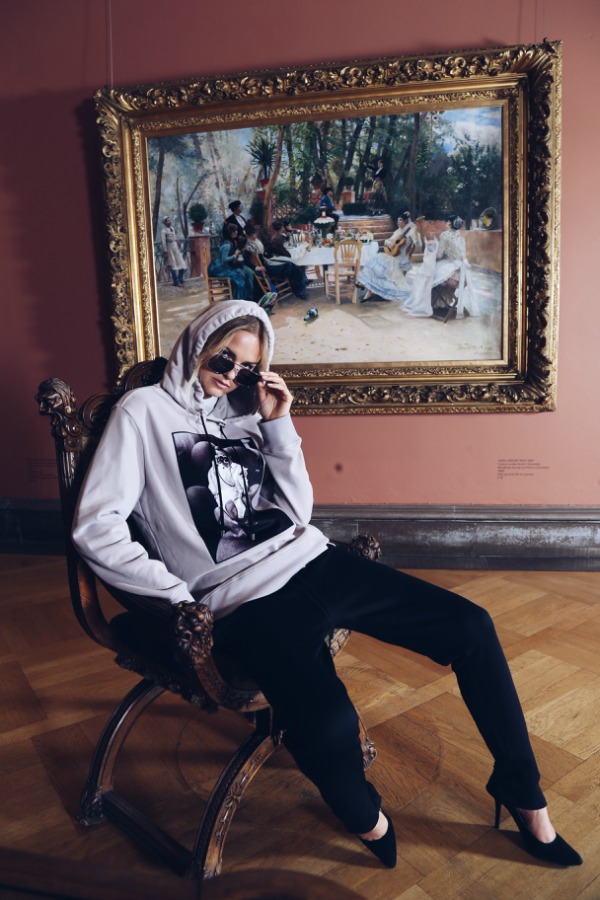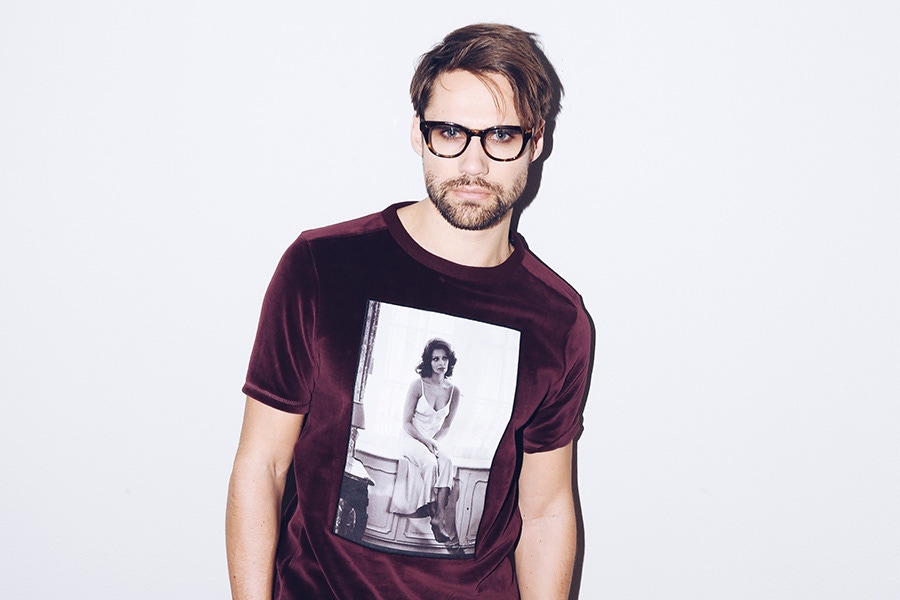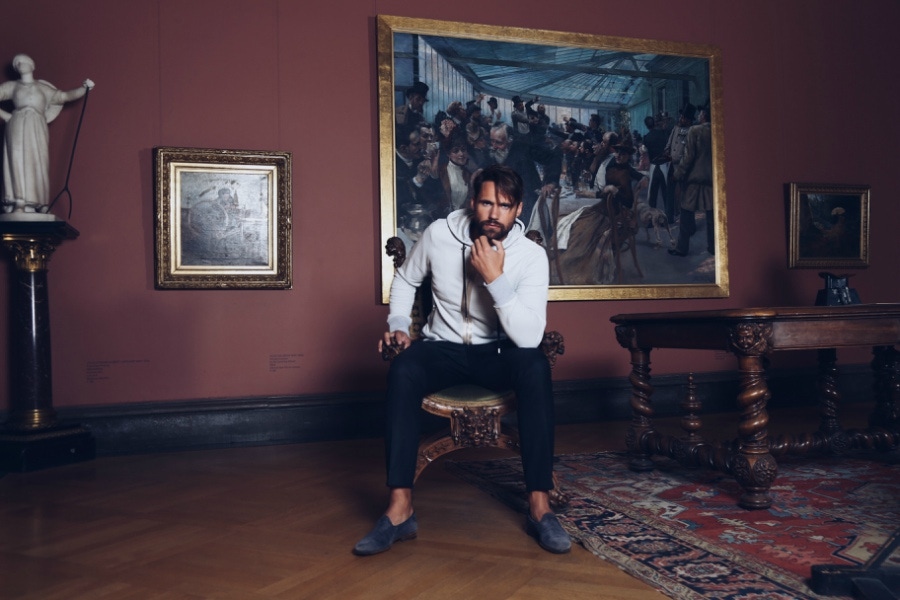 In 2015, the illustrious British photographer Terry O'Neill became the first artist to partner with the brand, lending his iconic images of film and rock 'n' roll legends such as Raquel Welch, Elvis Presley and David Bowie to the brand's pieces. Since then, Limitato has worked with an array of celebrated artists, including Sara Pope, Norman Parkinson, Craig Alan and Alex Osbourne, and the label continues to cultivate its high-profile collaborations. The idea is to democratise great art by challenging the way it's appreciated, bridging gaps and making it accessible for all - not just a select few in the upper echelons of the art world. With each print rendered in thick, luxurious velvet and mounted upon the garment like a canvas would be mounted upon an art gallery wall, the exceptional calibre of the original work is adequately reflected and conveyed.
At the core of the brand,
Olausson explains, is the concept of a certain type of lifestyle led by a certain type of character - someone who is brazen, confident and effortlessly cool.
"The idea for the brand is much more about a feeling and what it gives to people," he explains. "The photos, the artwork and the product are merely ways for us to explain the type of feeling we're looking for... People understand that an artwork is not just an artwork - behind the artwork is the story. The whole idea about Limitato is not about Terry O'Neill or Craig Alan or whoever. This is a lifestyle, something for the person who is looking for something more, wants to make a statement or an impact by wearing our pieces." 
As champions of this exact sentiment, it only made sense for The Rake to collaborate with Limitato on an exclusive capsule collection of six t-shirts, featuring a series of carefully selected black and white Terry O'Neill photographs of cultural icons who we feel encapsulate a simultaneous raffishness and classic elegance - Starsky and Hutch, Peter O'Toole, Dustin Hoffman, Sean Connery, David Bowie and Richard Burton. Each piece is imbued with a sense of authentic old school glamour, bound to provoke conversation. Wear yours as a laid back weekend staple or dress it up with more formal tailoring for that true rock star appeal.