The brand turning homes into masterpieces
As the idiom goes, "An Englishman's home is his castle." At Linley this Christmas, you have all the objets d'art you need to turn your castle into a palace.
If style begins at home, Linley is where you hang your hat. Founded by David Linley in 1985, son of the legendary photographer Lord Snowdon, his eponymous brand produces bespoke furniture and homeware of the highest standards. At its core are the classic British characteristics of inventiveness, attention to detail, ingenuity, eccentricity, wit and charm, and for nearly 40 years, the brand has remained at the zenith of luxury interiors. Despite the fact that, much like fashion, interior design is a transitory concept that goes through cycles and trends, Linley's designs are immune to the contemporary style of the moment, in so far as each and every piece his atelier creates is a work of art, bestowed with a beauty and timelessness that allows it to seamlessly integrate into any interior style, from ornate baroque to Japanese minimalism. It's this focus on the innate beauty and form of every piece that makes Linley's designs objects that pass from generation to generation, naturally embellished with the marks, bumps and scratches of living. Because that's what these pieces do: live. Yes, they are visually stunning executions of craftsmanship that demand to be ogled at in awe, but they are also functionally brilliant and intended to be used daily.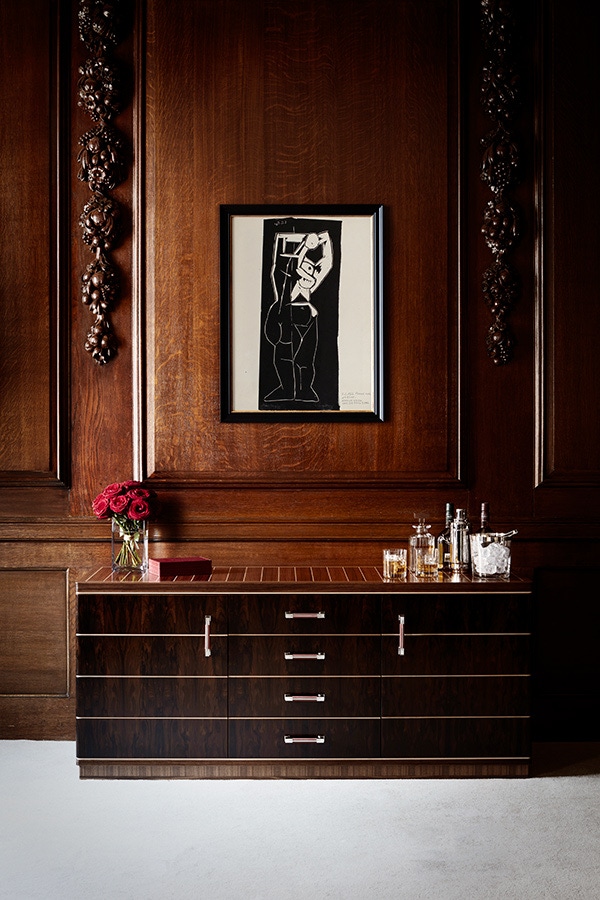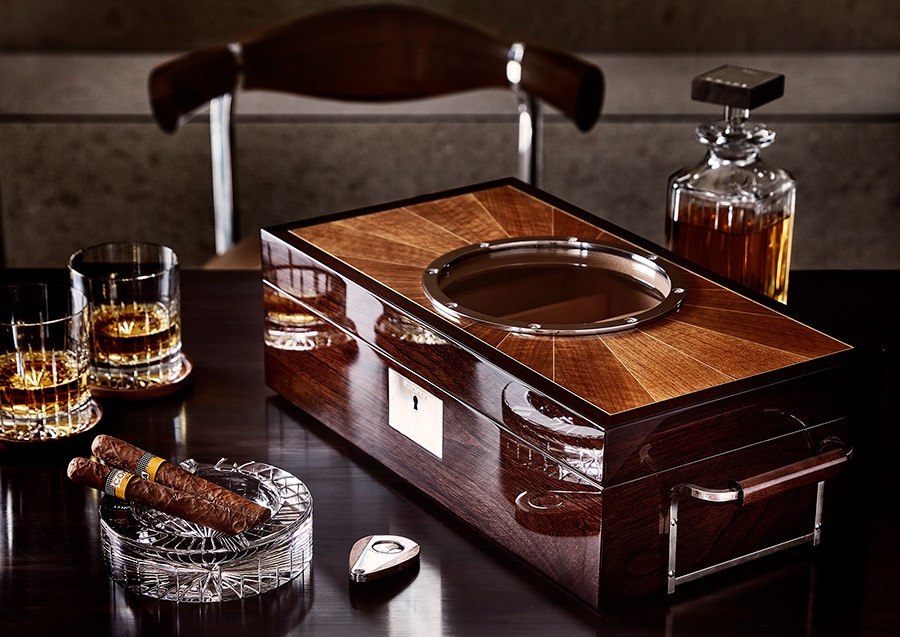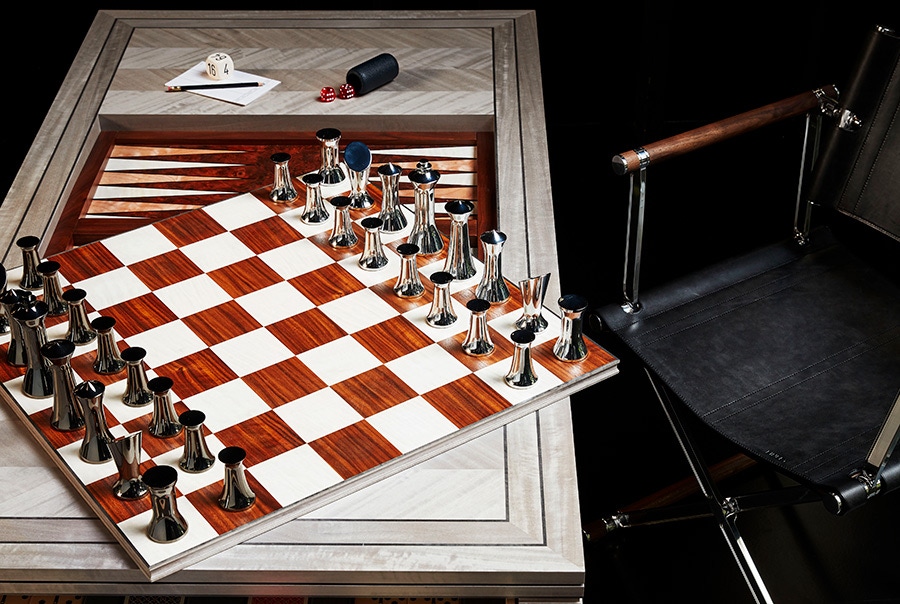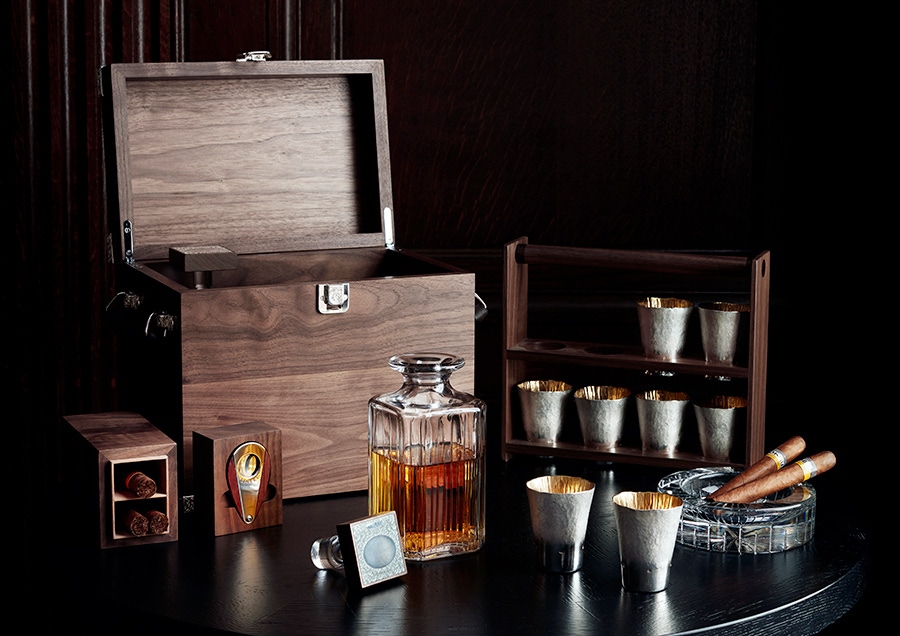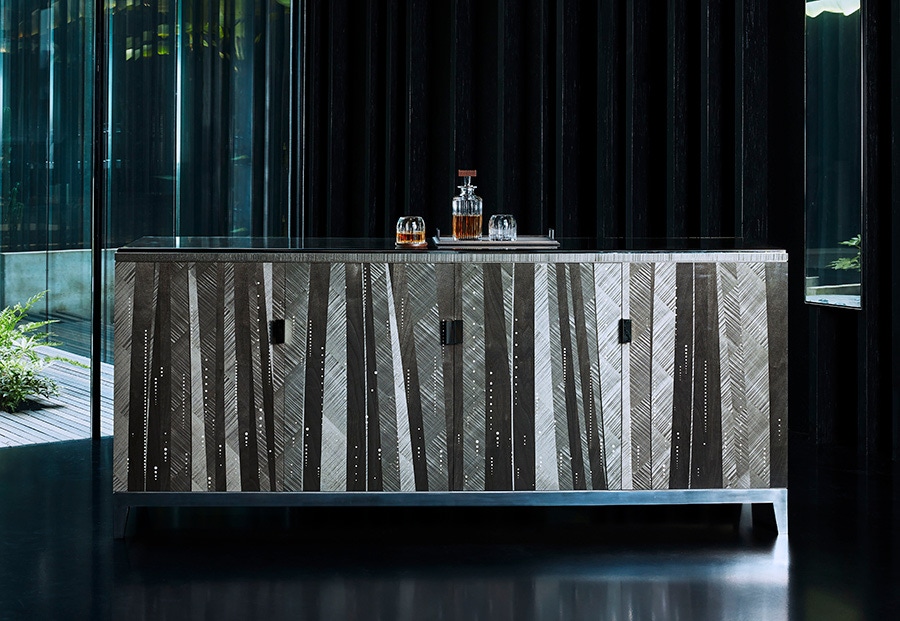 We've curated a selection of stunning Linley objects that are perfectly ascribed to a modern home of elegance and gentlemanly pursuits. For cigar aficionados, there could be no better Christmas gift than the limited edition world map humidor, which has been hand-constructed with a Macassar ebony background and the countries of the map crafted in a sunburst walnut marquetry with nickel stringing. Inspired by the Linley world map that adorns the wall of the Map Room at Claridge's hotel, the lockable World Map Box has an inbuilt humidification system. To complement this, Linley's other smoking paraphernalia is no less unique and stunning, from the handblown Trafalgar crystal ashtray to the delightfully patriotic walnut, burr oak and sycamore matchbox sleeve. Earlier this year, Linley welcomed the extremely talented interior design duo, Keech & Green, into the fold (you can read all about them in their interview with The Rake's Digital Editor Ryan Thompson
here
), further strengthening the bespoke design proposition. To learn more about the bespoke process, head to
davidlinley.com
.