Linley: An Ode to Gentlemanly Pursuits
The Rake's Digital Editor Ryan Thompson eulogises on the merits of gentlemanly pursuits and why Linley is the hedonist's ideal companion...
In this age of 'always-on' work culture, hyper-sensitive liberalism, politics that can't tell its arse from its own elbow, and social-media addiction, I'm given great comfort in the act of pouring, mixing, stirring, or just simply glugging an alcoholic beverage entirely designed to chip away at the edges of sobriety, softening the incessant gnawing of a bad or busy day. In fact, that's misleading. The good days get a look-in too, only I'll drink twice as much on those occasions. It nourishes me to think that while others are in the gym, or are prepping their vegan suppers, I'm slaking my metaphysical thirst with one of Kentucky's finest ice-breakers. I'm always reminded of Kingsley Amis's fantastic 1972 treatise,
On Drink
, a real gem of a book. At one point, Amis notes, "The human race has not devised any way of dissolving barriers, getting to know the other chap fast, breaking the ice, that is one-tenth as handy and efficient as letting you and the other chap, or chaps, cease to be totally sober at about the same rate in agreeable surroundings."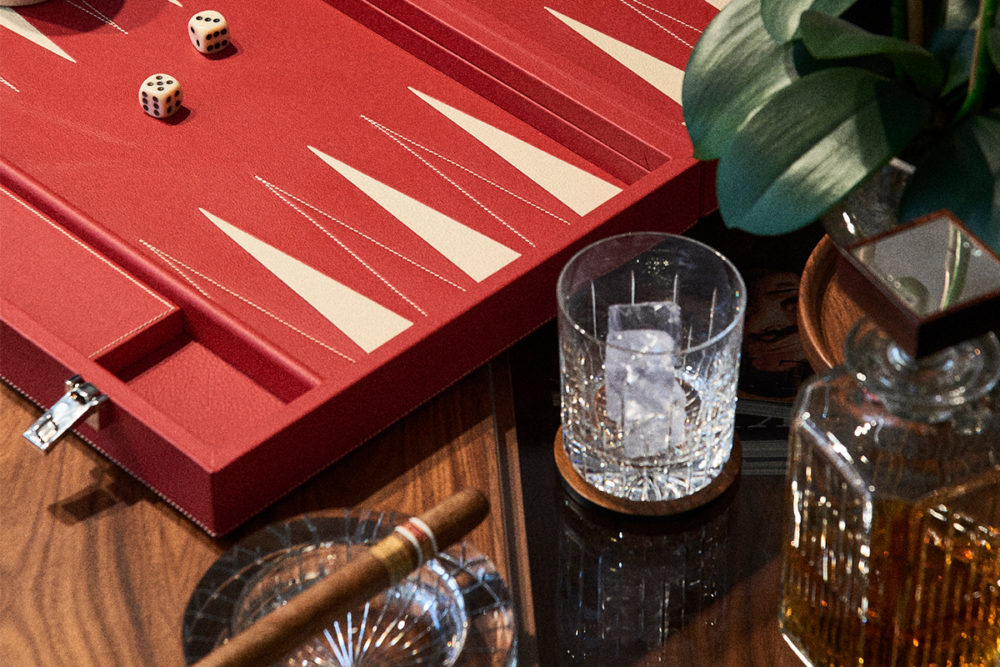 Drinking with friends is by degrees more enjoyable than drinking alone for the reason Amis mentions, but we have somehow been distracted from the noble art of social drinking. It's oblivion or nothing, at least at 7pm on a Friday night in central London. All I hear from single friends in London is how difficult it is to meet good people among the 8.8million inhabitants, yet one simple concept would single-handedly end this metropolitan loneliness pandemic overnight: the drinks soiree. Here, one can drink, smoke, make jokes, drink some more, talk, laugh, smile inappropriately, say things with conviction, learn things with fascination, uncover things about people that perhaps might in some way help you to even better understand yourself. "Another glass?" Oh, yes please! But back to the noble part of drinking I mentioned earlier. On almost all occasions, alcohol is to be respected. I can think of no better way to genuflect my admiration at the feet of Dionysius than by investing in the accoutrements of drink. I can get 'dented' on cider in plastic cups with the worst of them, but gift me a handblown lead cut crystal champagne flute by Linley and you've got every inch of my attention. I can hear the heathens wailing, "But what does it matter what you're drinking from?" and to them I answer, "Everything". Seeking quality in objects is no different to seeking qualities in friends and acquaintances. You see, we are all collectors, only some discern, and gain great joy from doing so.
Around gentlemanly pursuits - drinking, smoking, card playing and the like - Linley is the absolute pinnacle. If, in your quest for stunning accoutrements-cum-objets d'art, you reach the beautiful store on London's Pimlico Road, then you may consider your odyssey complete. Nobody crafts more beautiful objects than Linley. Take the Thirlmere glass collection, "handmade in Cumbria, England, using the finest handblown 24% lead cut crystal that has a satisfyingly solid, weighty feel and a flawless clarity and brilliance when held up to the light" (not that you'll want to remove the glassware too far from your lips). The exquisite diamond pattern is carefully etched in by hand by skilled craftsmen. Drinking from such a vessel naturally requires a degree of reverence and attention (that's 'mindfulness' for anyone born after 1990). The Thirlmere decanter, with its walnut stopper inlaid with a sterling silver plaque, boasts a handsome weightiness, even when emptied (which is to say frequently), while the more softly spoken Trafalgar collection features vertical lines that, like the nectar lines etched in flower petals, lead the inquisitive rather quickly to the bottom of the glass. Should the evening ascend into games of wits, Linley is not short of ways to quash any doubt that card-playing or backgammoning are anything other than respectable pastimes.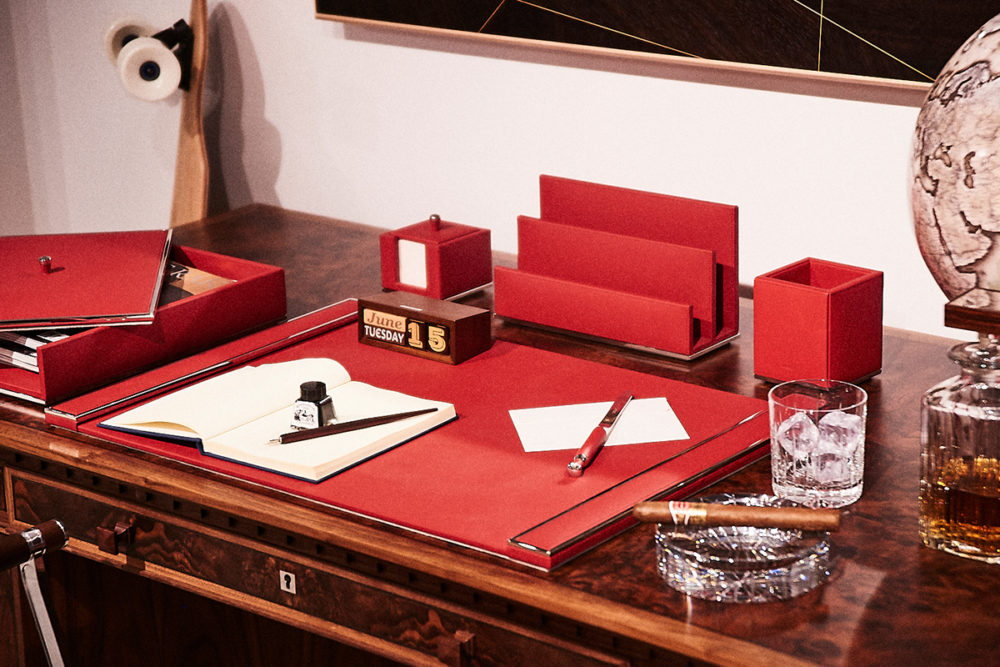 But what of those occasions when conviviality takes a back seat to a quiet glass of whiskey while peacefully ruminating at one's desk? Linley also has the unique ability to make the numbingly normal act of opening envelopes or writing notes something novel and grand with its Mayfair collection of desk accessories. I hazard a guess that they will improve your writing to no end, although it may take another glass or two to truly realise your literary transformation. To shop the entire Linley collection, click
here
.